DIY Pumpkin Place Card Holders — Find out how to make these DIY Simple Pumpkin Leaf Place Cards for your Halloween or Thanksgiving table in less than five minutes!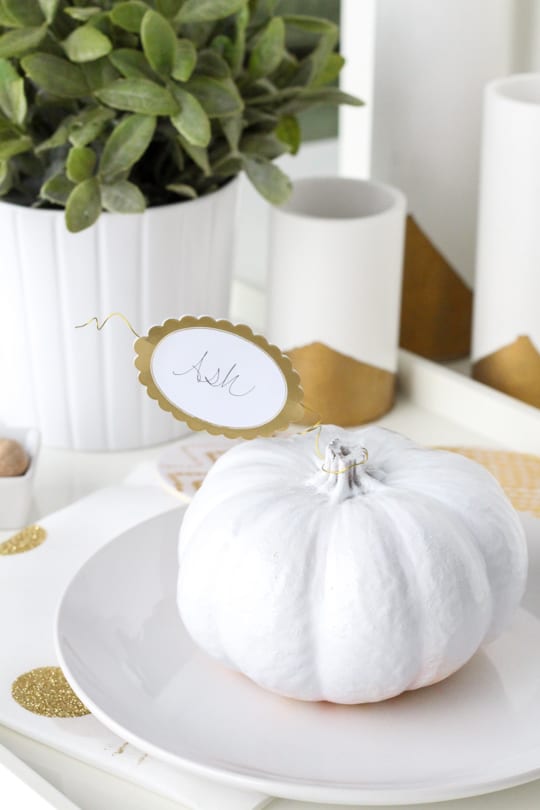 Believe it or not, I'm actually a total underachiever when it comes to preparing for parties and holidays. That doesn't mean I don't go at least five miles out of my way for cute gift wrapping.
It just means that I wait until I'm biting my nails all the way to the shop for the cute gift wrap in order to not be late to the party. That makes perfect sense, right?
This all brings me to my next point. Which is if there's a way to make something super cute in less than five-minutes before a get together, then I'm game!
Kind of like these simple DIY Pumpkin Leaf Place Cards for the holiday table.
Mix them with dark colors for Halloween, or go white and bright with a little gold here and there for Thanksgiving. You pick!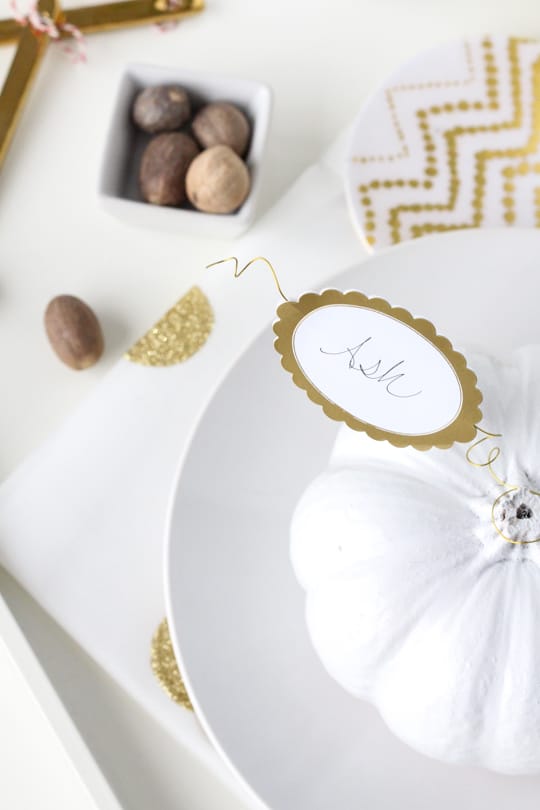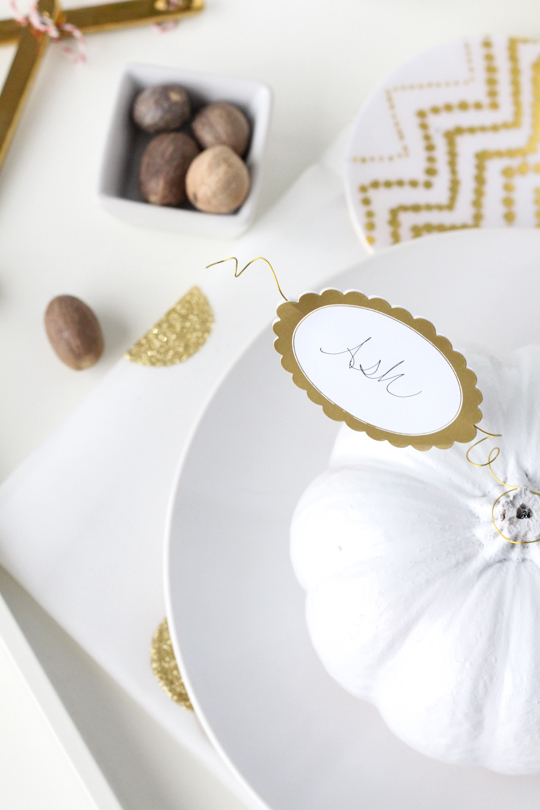 How To Make DIY Pumpkin Place Card Holders
Fame label — We used Martha Stewart's "Vintage Gilt Frame" sticker labels. Gift tags are also a great option.
Gold floral wire — Two of the same shape for each setting.
Pencil or pen — Or a stick if you're rustic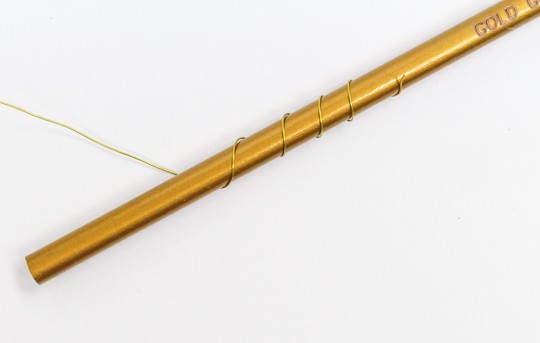 Wrap half a strand of floral wire about 5 inches long around a pen or pencil to give it a curled shape.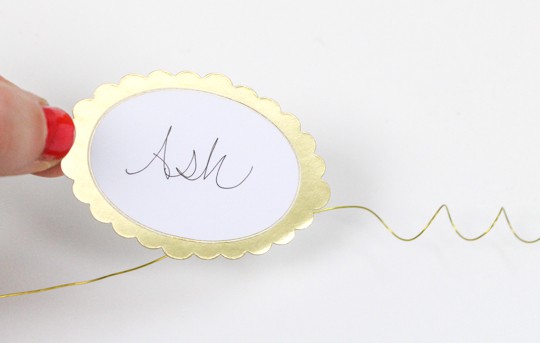 Write each name on two stickers and place the stickers on each side of the wire where it's left uncurled. This makes a double sides place card with the wire in the middle.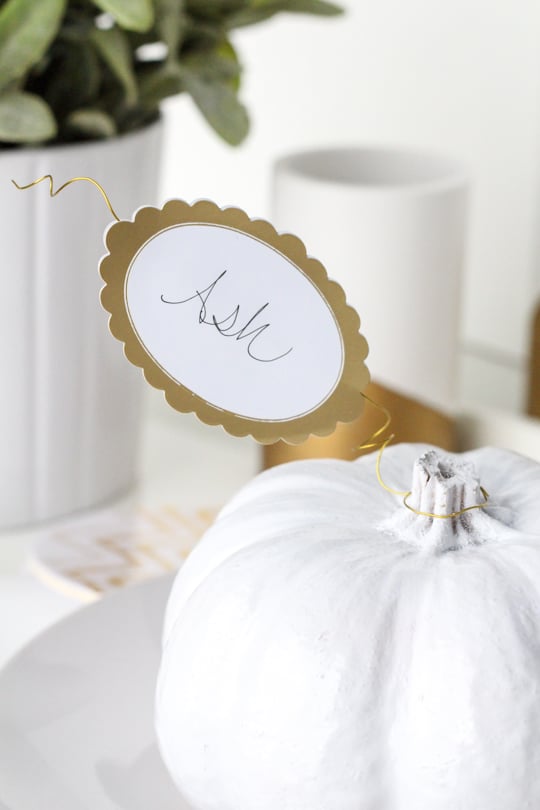 Twist the end of the wire around the stem of your pumpkin, and give the opposite end of the wire a little twirl to finish off the gold stem look.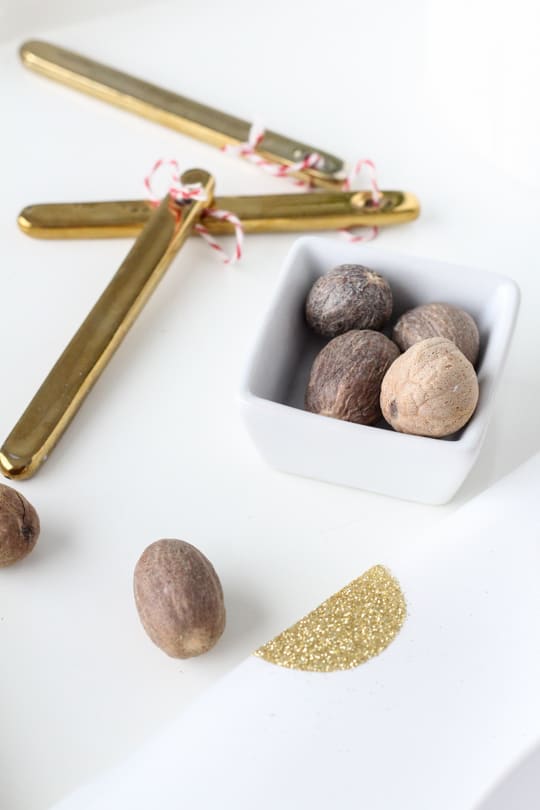 Throw in a few other key decor items to set the mood of the table, and your guests will never know you only sweated a few sacred minutes over these!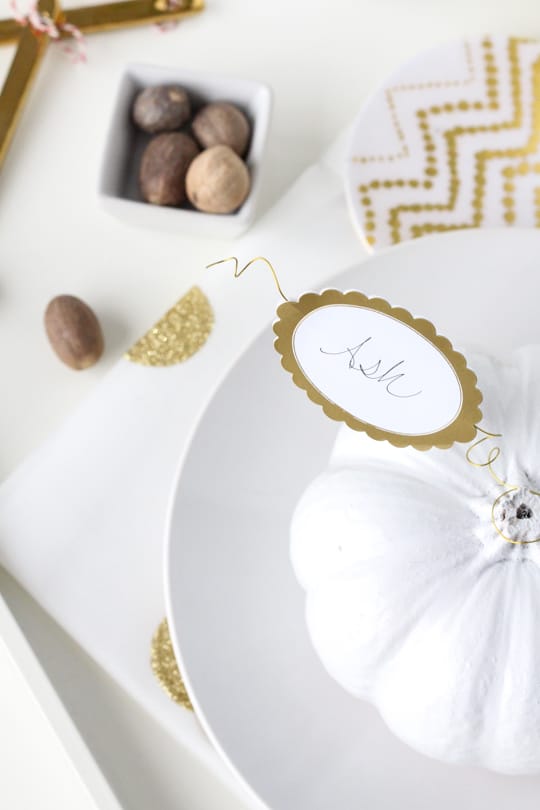 Easy Ideas for DIY Name Card Holders
With the amount table settings we put together around here, we're definitely no stranger to place card holder ideas!
These are endless ways to create your own DIY versions or repurpose unexpected items to use as name cards, like we did with these ribbon candy holders!
Here are a few of my favorite past projects —
Fair warning: some of those are oldies, but goodies!
It's kind of crazy to think that I've been blogging for so many years that old photography methods look ancient to me now!