DIY Photo Holder — This clay project makes for the perfect DIY photo holder, card display or desktop decor. And they're super easy to recreate!

I could honestly dream up polymer clay DIY ideas every week for the rest of my life. This Mini Mountain DIY Photo Holders project is no exception!
I, Teri love polymer clay and can't get enough of just how versatile it is as a material. Even better is that this tutorial doesn't involve rolling or moulding. So it literally couldn't be simpler unless a very kind person did it for you instead!
These DIY Photo Holders are a super cute way to display your own snaps, creations, or the sweet mementos you pick up on your merry way.
Not to mention that they're perfect for the upcoming holidays!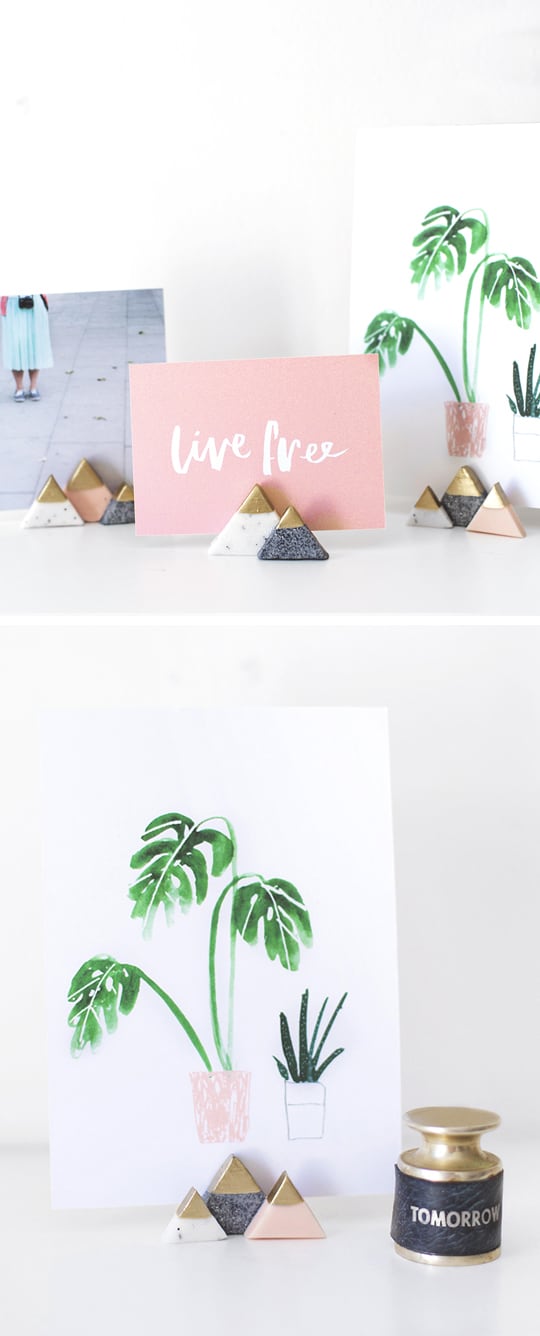 Have a few dotted along a shelf or one by your bed to create an interesting way of showing off your paper goods, especially those that aren't quite big enough for your walls but love regardless…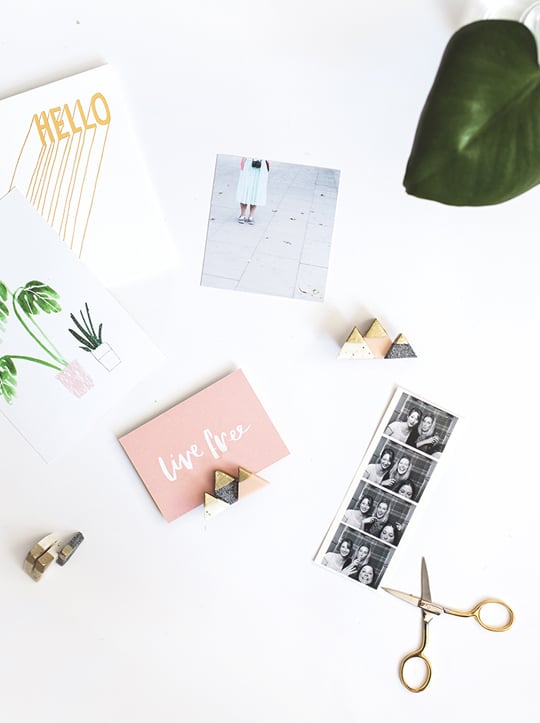 Materials Needed To Make Easy DIY Photo Holders From Polymer Clay
You only need a few simple materials to recreate these simple picture holders. They're perfect for the upcoming holiday season or a long weekend craft project:
3 blocks of polymer clay (like this, this, and this)
Cutting knife
Cutting mat or board
How To Make DIY Photo Holders
Preheat you oven to the temperature suggested on the clay packet.
Start by cutting your clay block in half with your knife to make the whole thing thinner.
Then cut triangles from this thickness, about an inch tall. These will be your actual holders.
Use your knife to cut down the middle from the top of each, just stopping short of the bottom. This will provide the slit for you photos/postcards to sit in.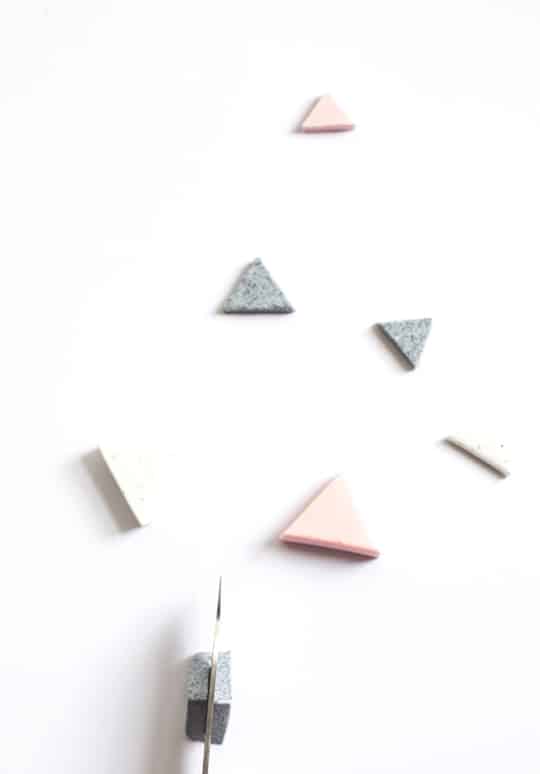 Then cut the remaining clay in half again so it's left even thinner than before but not so thin that it becomes really flimsy.
Cut out medium and small triangles from this new thickness, to be used along with the larger ones later.
Place all of these on a tray lined with foil or baking paper and oven bake for the length of time suggested on the clay packet.
Once baked, leave to cool so all the shapes have hardened and then paint the tips with the metallic gold nail polish and leave to dry.
Now you can assemble the mountain holders. Squeeze a little all purpose glue on either corner of a large triangle and sit a medium and small triangle against it to create the look of a mini mountain range.
Make sure they sit flat against the ground and leave to dry. Repeat with the remaining shapes and voila!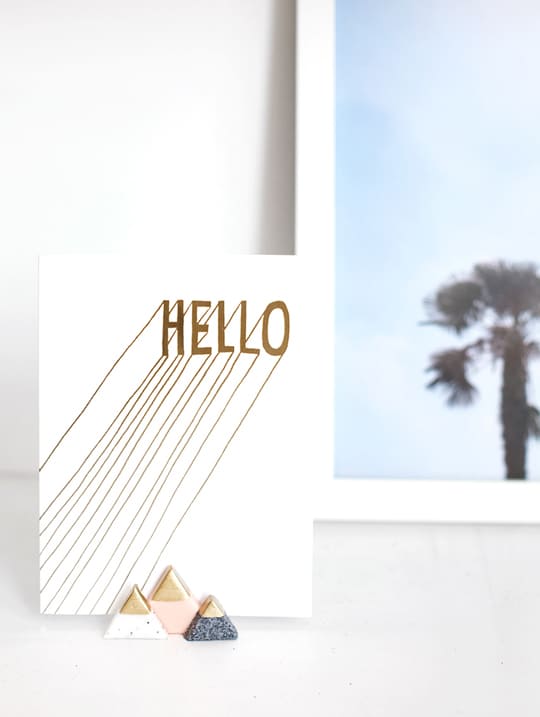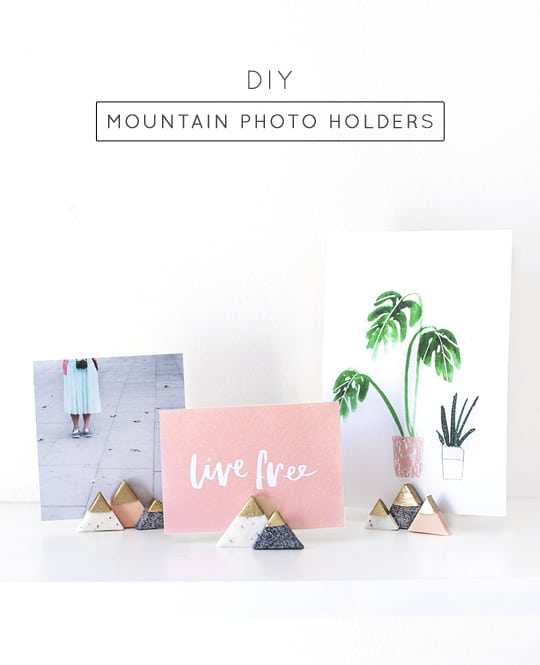 Ways To Customize These Mini Mountain DIY Photo Holders
I told you there wasn't even a hand workout required with this clay project. Who needs to exercise their hands after all?
You can easily experiment with different colors and perhaps even use paint to create patterned mountains too.
Why not upscale the project to create a bigger DIY mountain range to hold bigger prints?! Plus, these are perfect for the upcoming holiday cards!
If you loved this DIY watercolor wall art project, be sure to check out our other favorite home decor DIY ideas!