These DIY candle holder ideas will help you add a distinctive element to your home while creating an inviting atmosphere.
Candles not only smell amazing, but also brighten up any space. And we've gathered some of our favorite DIY candle holder ideas. No matter the candle we have a perfect holder for your space.
We picked out 20 candle holder ideas to maximize and express your style. Keep in mind your color scheme, space, and favorite candles for the perfect ambience.
Many of these fun candle holders are customizable to allow you to personalize your new candle holder. Even change up the sizes and colors with paint to make sure they fit perfectly into your home.
20 DIY Candle Holder Ideas
1 — DIY Metallic Candlesticks
DIY these metallic copper candlestick holders in only two steps. The copper can be found at any hardware store and is such a beautiful metal to style with.
2 — DIY Dual Copper Candle Holder
Try our DIY dual copper candle holder to elevate any simple candles you have at home.
3 — Patterned DIY Candle Holder
Our Patterned DIY candle holder is a great addition to any table or mantle. Change up paint and candle colors to fit your style and make this DIY craft your own.
4 — Taper Candle Holder: DIY Multi Colored Taper Candles
Our taper candle holder is definitely one of my favorite craft projects we've ever done. Customize these decorative candles to match your style or use our same happy colors!
5 — DIY Twig Votive Candle Holders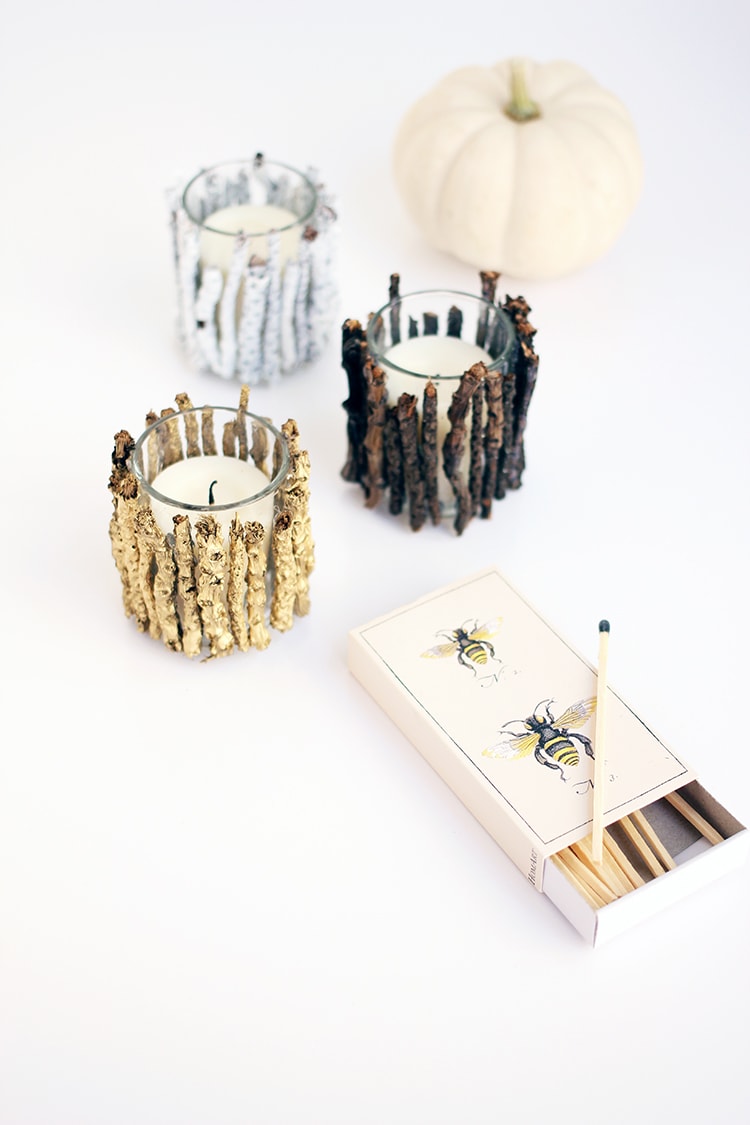 We are loving these gold twig votive candle holders. This candle holder idea is a great way to bring the outdoors inside your home with just a little hot glue and tea light candles.
6 — DIY Mid Century Plaster Candle Holders
I am trying these mid century plaster candle holders for my next DIY home decor project. Try this unique candle holder and even customize it with a can of spray paint if you wish!
7 — DIY Thrifted Ombre Candle Holders
This thrift flip is the cutest. Think of these DIY ombre candle holders next time you hit up your local thrift store.
8 — Retro DIY Faux Wood Candle Holder
Customize any glass candle holder with a can of spray paint to create this DIY faux wood candle holder. Completing this DIY project could easily change the style of any space you place them in.
9 — Marble Votive Candle Holders
We are loving this dollar store nail polish hack! Make these marble votive candle holders to add some color back into your space. Personalize the colors to match your style!
10 — DIY Speckled Candle Holder
Try this speckled candle holder for your next DIY. We're loving the rusty rose candles here too!
11 — DIY Star Candle Holders
Sculpey is my new thing! Try out this DIY star candle holder for your next holiday decor DIY.
12 — DIY Textured Terracotta Candle Votives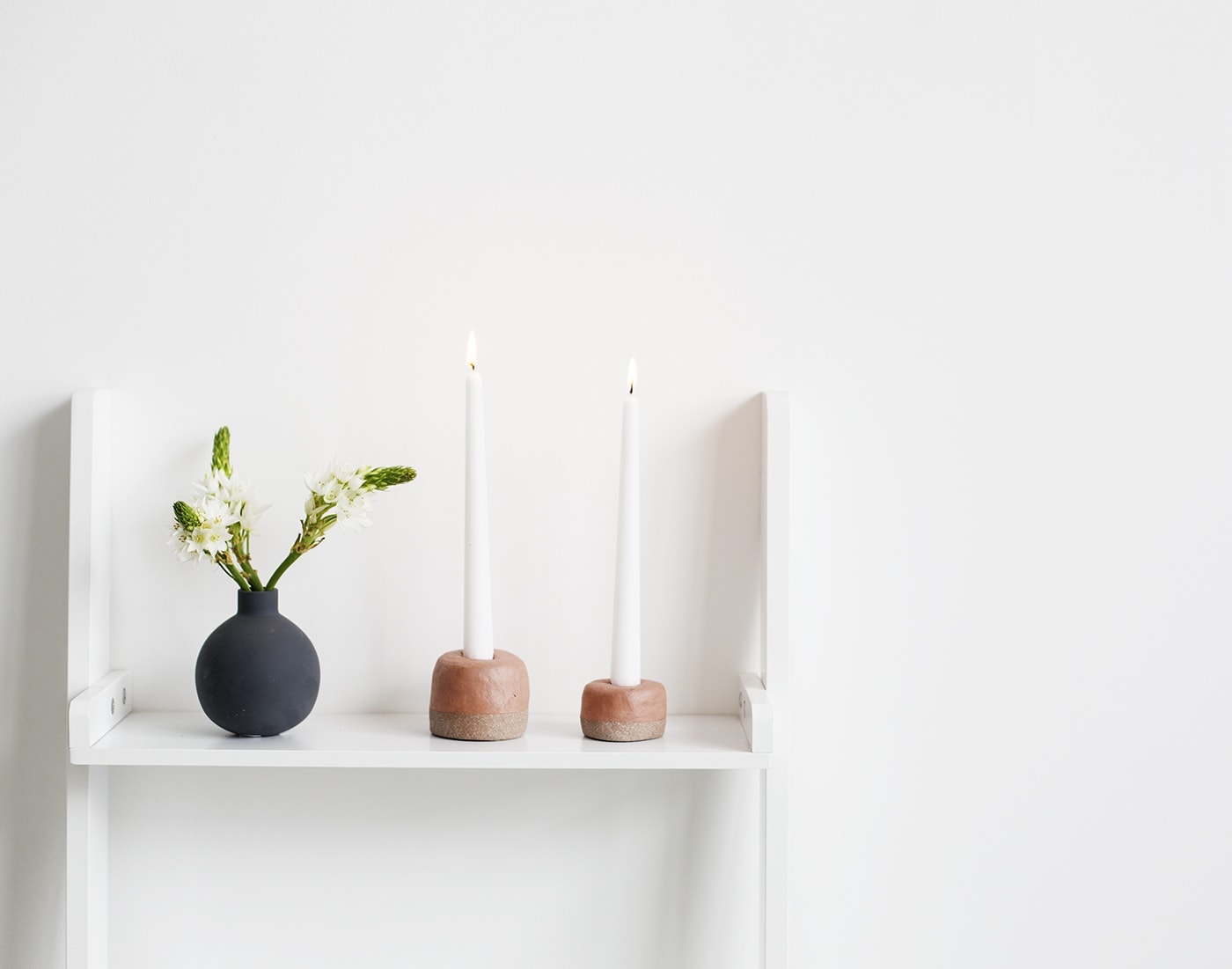 Hit up your local craft store to master this easy DIY! These textured terracotta candle votives are so cute with only a few supplies.
13 — Easy DIY Bug Repellent Candle Jars
A little essential oils never hurt anybody! Try these DIY bug repellent mason jar candles to protect yourself from bugs and spice up your outdoor area.
14 — DIY Arch Candle Holder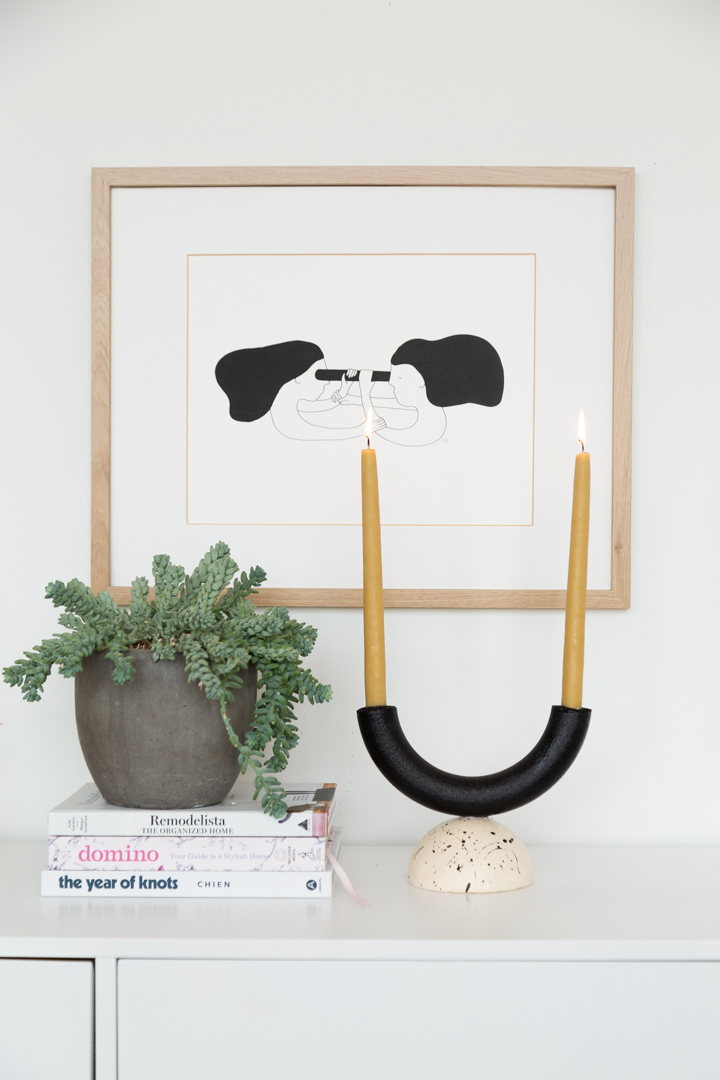 This lightweight DIY arch candle holder is full of character. Customize it to fit your style with a can of spray paint!
15 — DIY Mid Century Candlestick Holders
Want to master plaster DIYs? Try out these mid century candlestick holders and finish them with any paint color!
16 — Gold Leaf Votive Candle Holders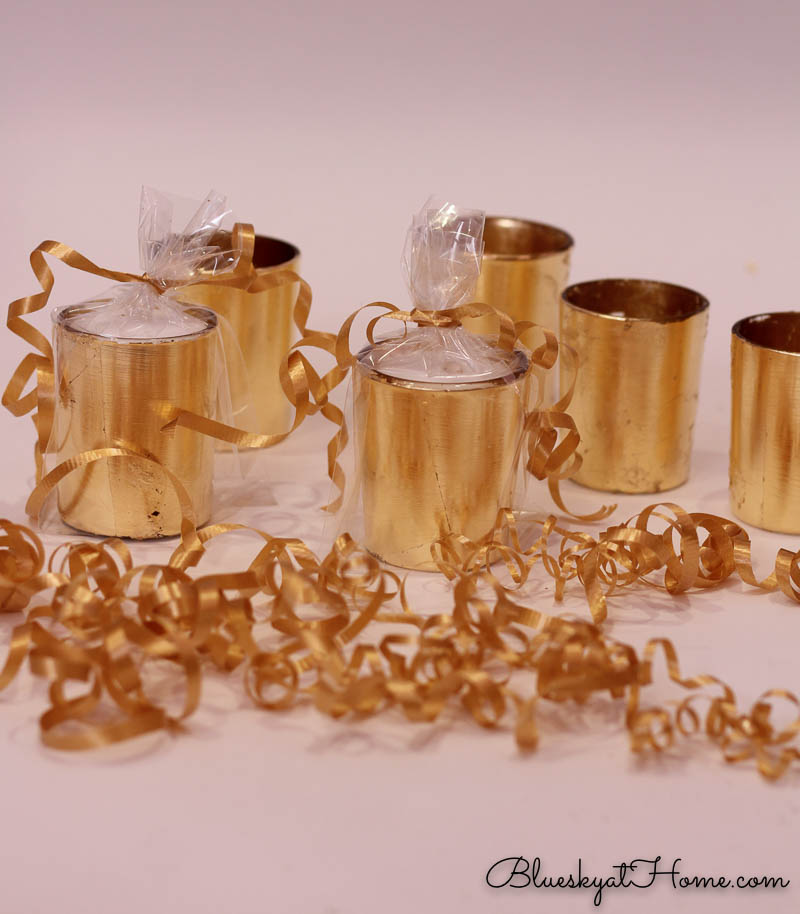 Gold is always our go to! Try these gold leafed votive candle holders for gifts or easy decor in your space.
17 — Easy DIY Candlestick Holders
These simple DIY candlestick holders give an expensive look to any space or tablescape.
18 — Sisal Roping DIY Candle Holder
Use this easy sisal roping DIY candle holder to add some texture and light to your space.
19 — Marbled Taper Candle Holders
We are loving these colorful DIY marble candle holders. Try this polymer clay craft idea.
20 — Wooden Cluster Taper Candle Holder
These DIY cluster taper candle holder are an easy way to fancy up simple jars and brighten up any space.
More Candle Ideas to Try
In case you want to diy your own candle too…
More Easy Aromatherapy DIY Ideas