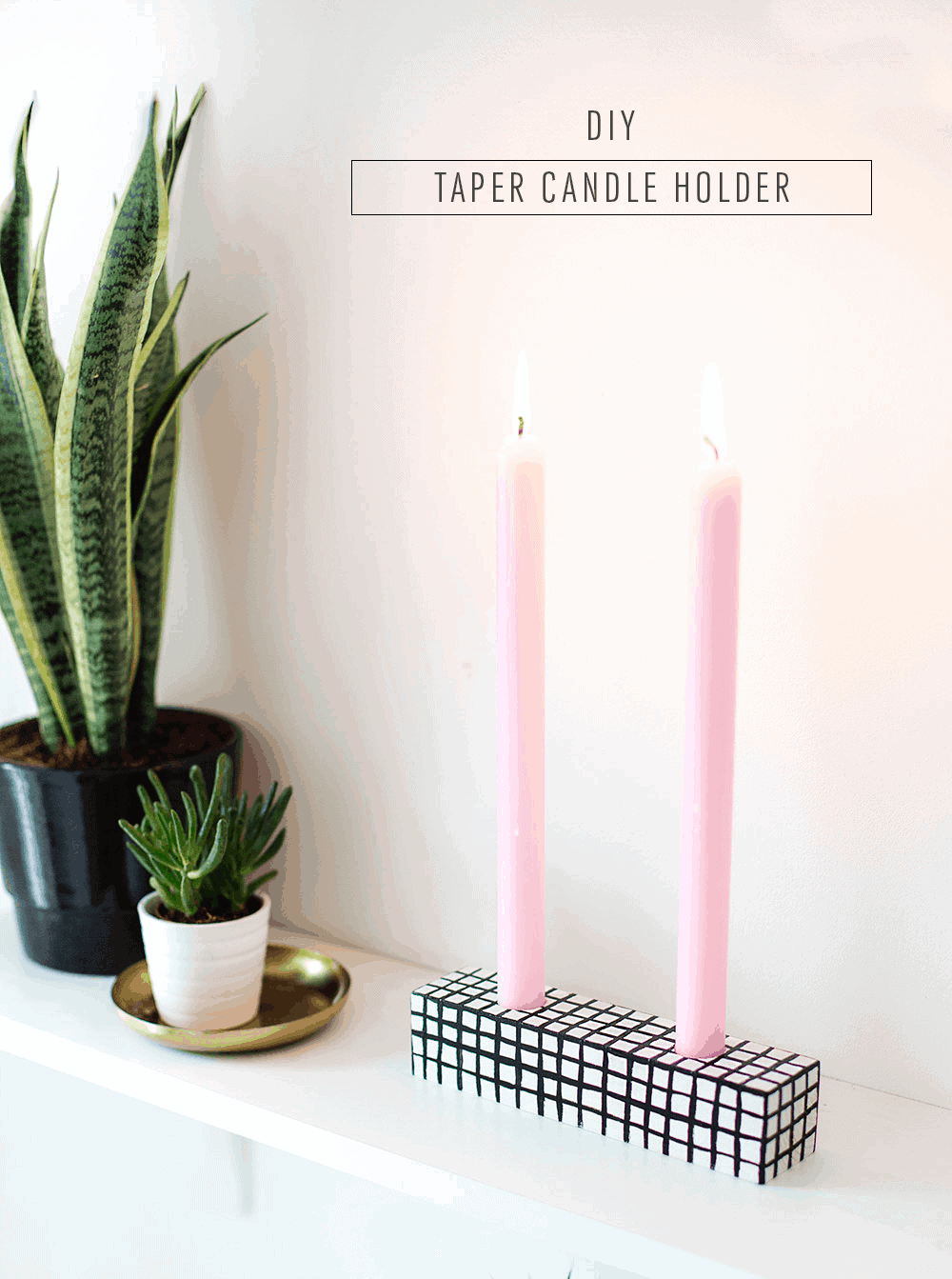 I love having people over for meals, and I'm definitely a magpie for anything that will add some fun to the table. From breakfast to dinner, making a bit of a styling effort every now and again with some flowers, cute placements, a runner, or in this case a DIY candle holder, will always set the tone.
It immediately makes things feel just a little bit more special and indulges my inner stylist. This DIY is also super simple to make, and even though it does involve some painting, I, Teri, used the easiest pattern ever (it looks even better when it's not 100% perfect!).
With this monochrome base you can change up your candle colors to fit your mood or your table colors (like pink for Valentine's Day!), or even try adding some gold or copper candles for an extra luxe look…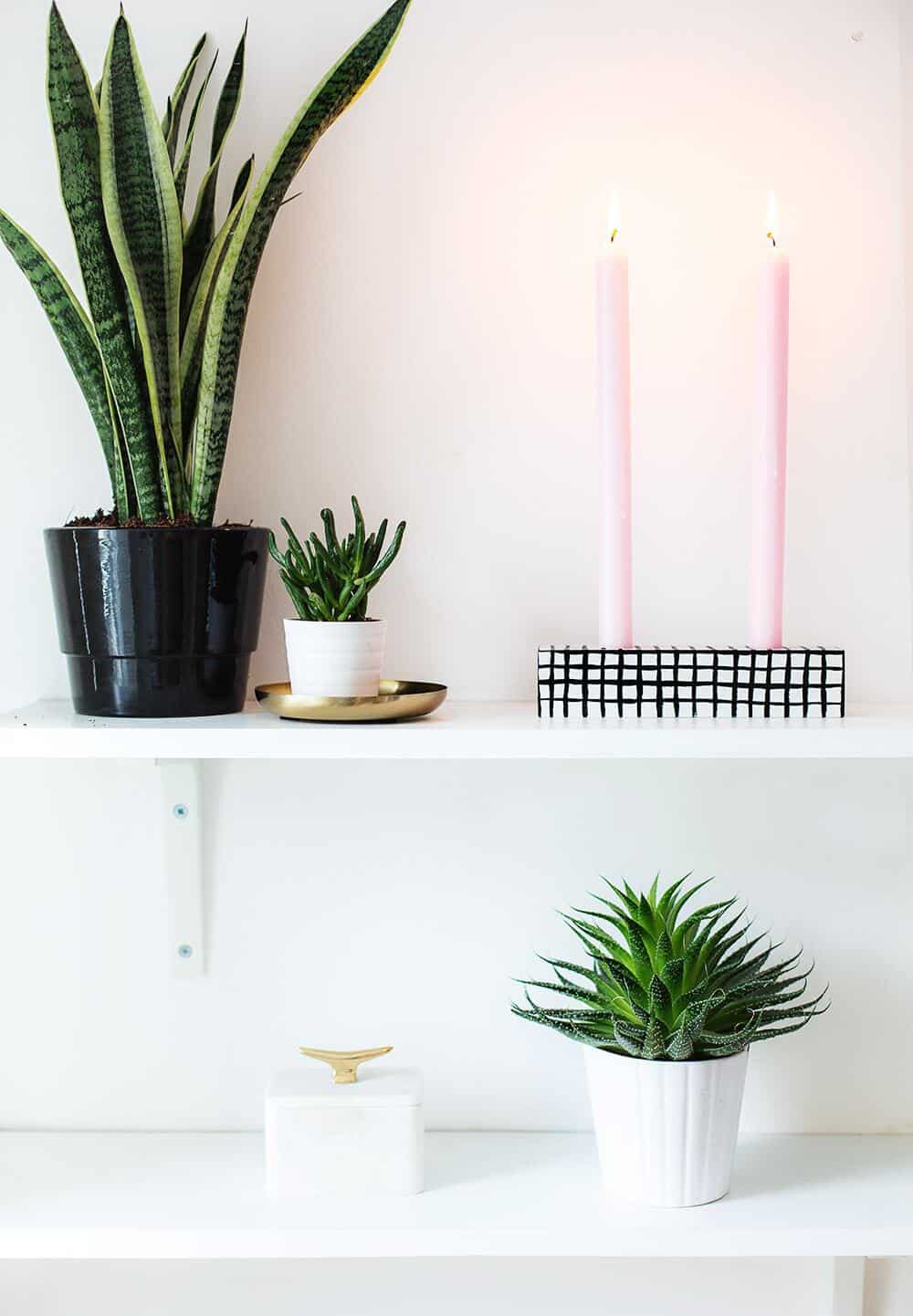 DIY Candle Holder Materials
To start, measure the centre of your piece of wood and then divide the distance from each long end to the middle in half again. Mark that point with the pencil, in line with the middle point. If the middle was 10 cm then I'd be measuring 5cm in from either end for instance. This marks where your candles with sit.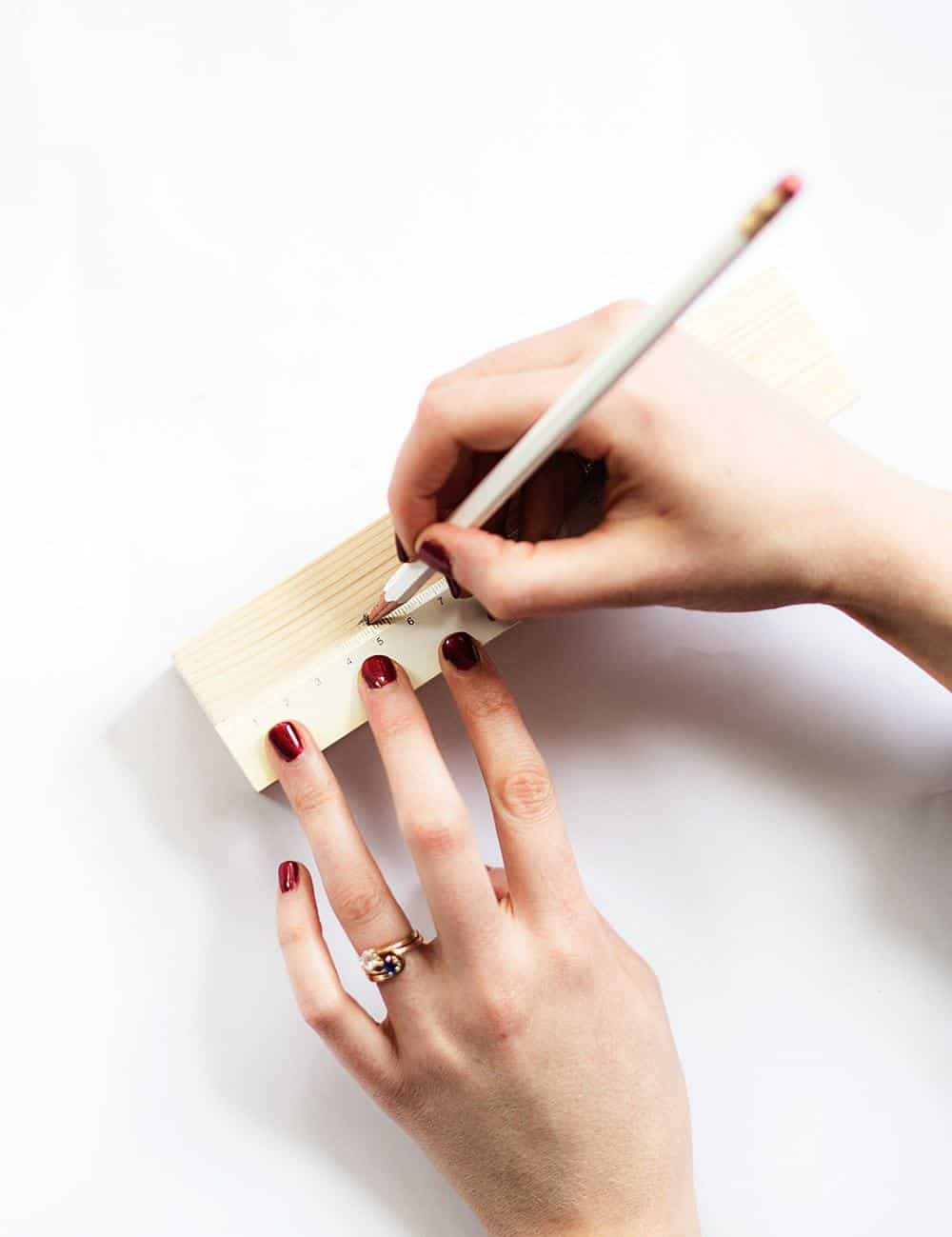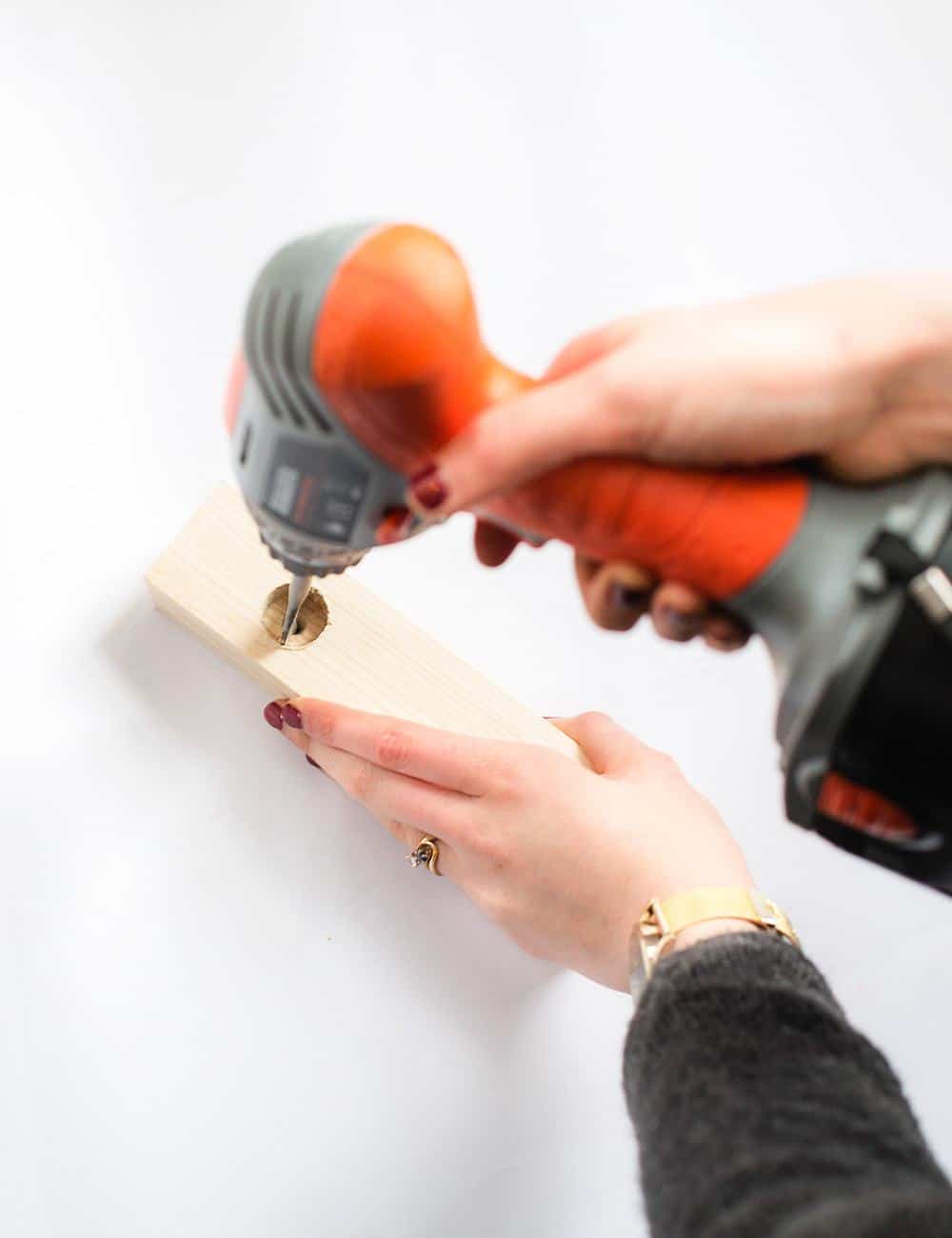 Attach the correct drill bit to your drill and holding the wood steady with one hand, drill directly into the wood from above, guided by the two pencil marks you've made.
Keep drilling until you've created enough depth for the candles to sit in firmly. If there are any rough edges you could just send them down.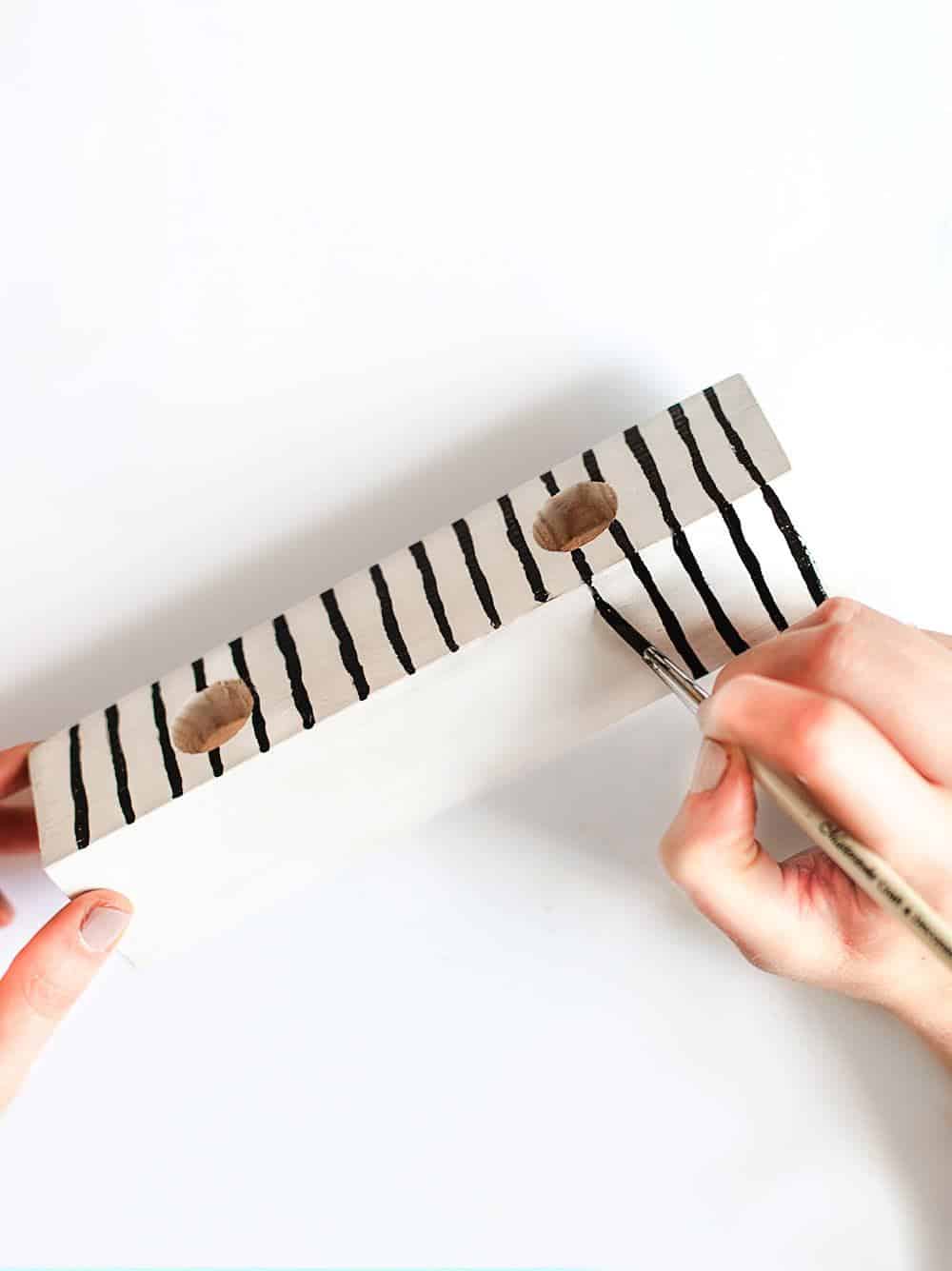 Spray the wood white. Place on a protected surface and cover with two or three light coats, allowing each to dry in between.
Now for the grid. Start by paint lines across one side and the top, leaving the other side free to hold. Try to keep the lines relatively evenly spaced but there's no need to measure.
I did this by starting with the middle line on each side and working out from there but a bit of unevenness and rough brush strokes adds to the effect.
When those two sides are dry you can do the other side and then go back over with lines in the opposite direction. Don't forget the sides but there's no need to bother with the bottom. Make sure you're matching up the black lines on all sides to get the continuous pattern.
Your candles may need to be shaved slightly at the sides to fit in the holes but after that you're good to go!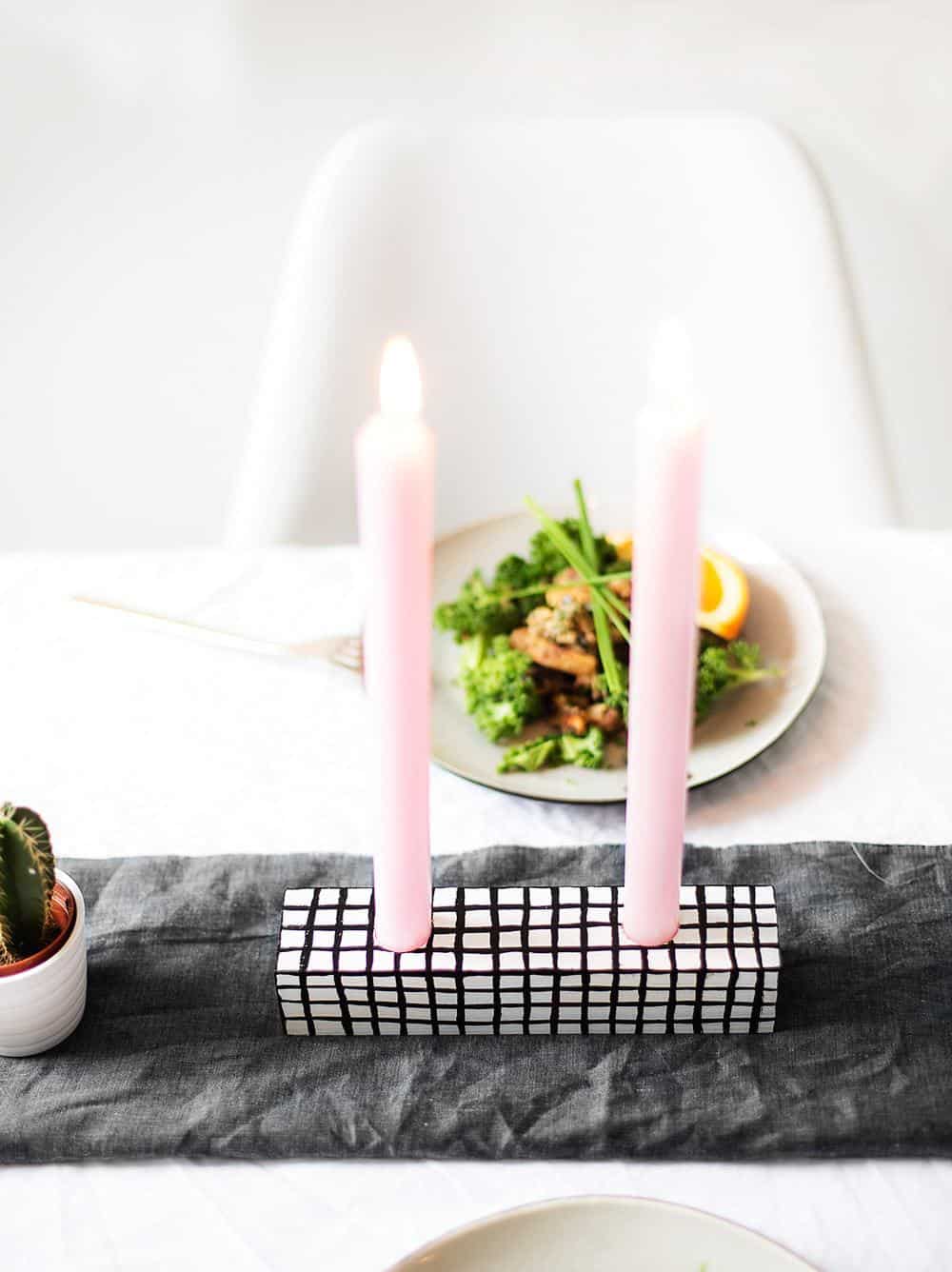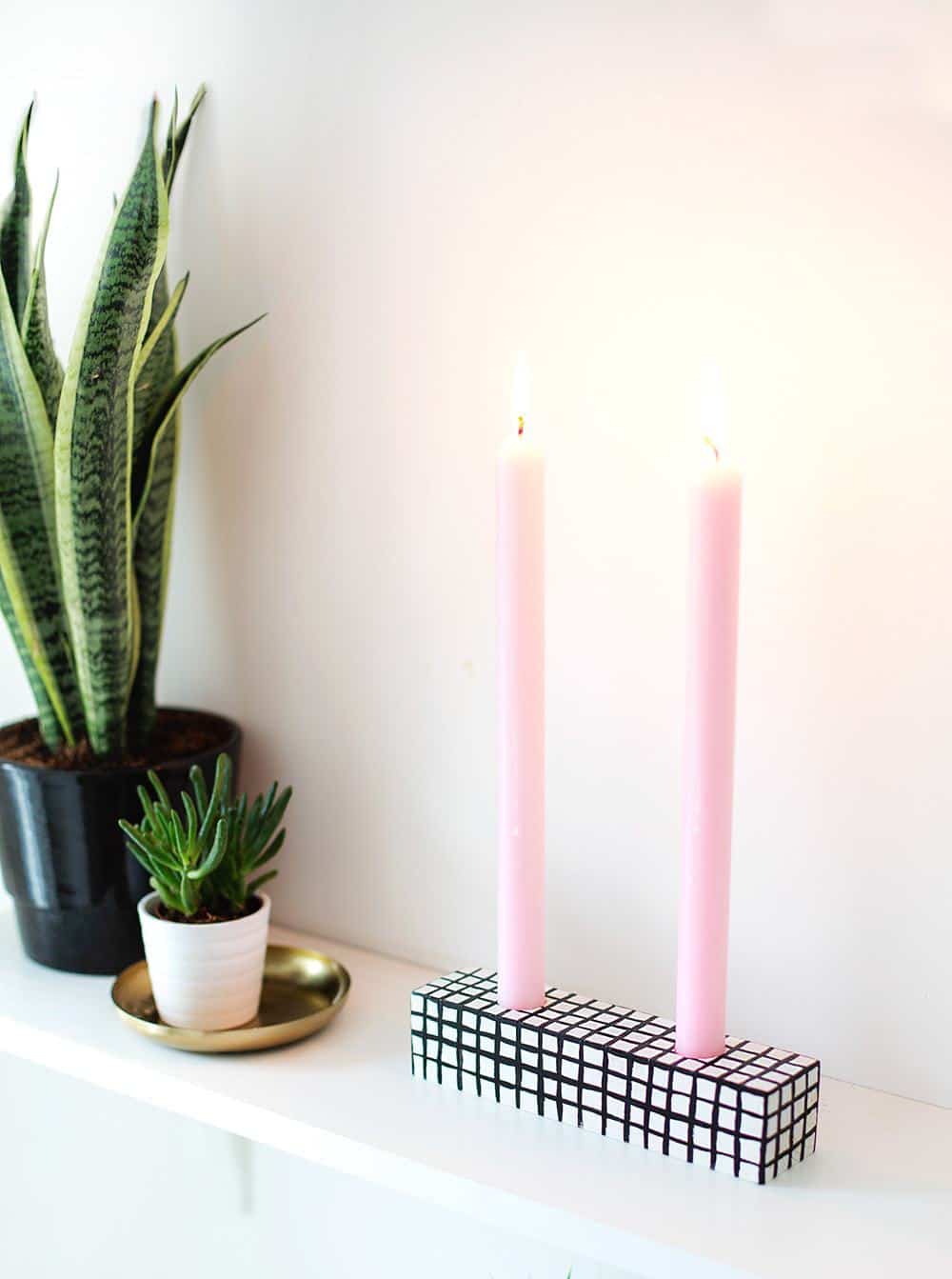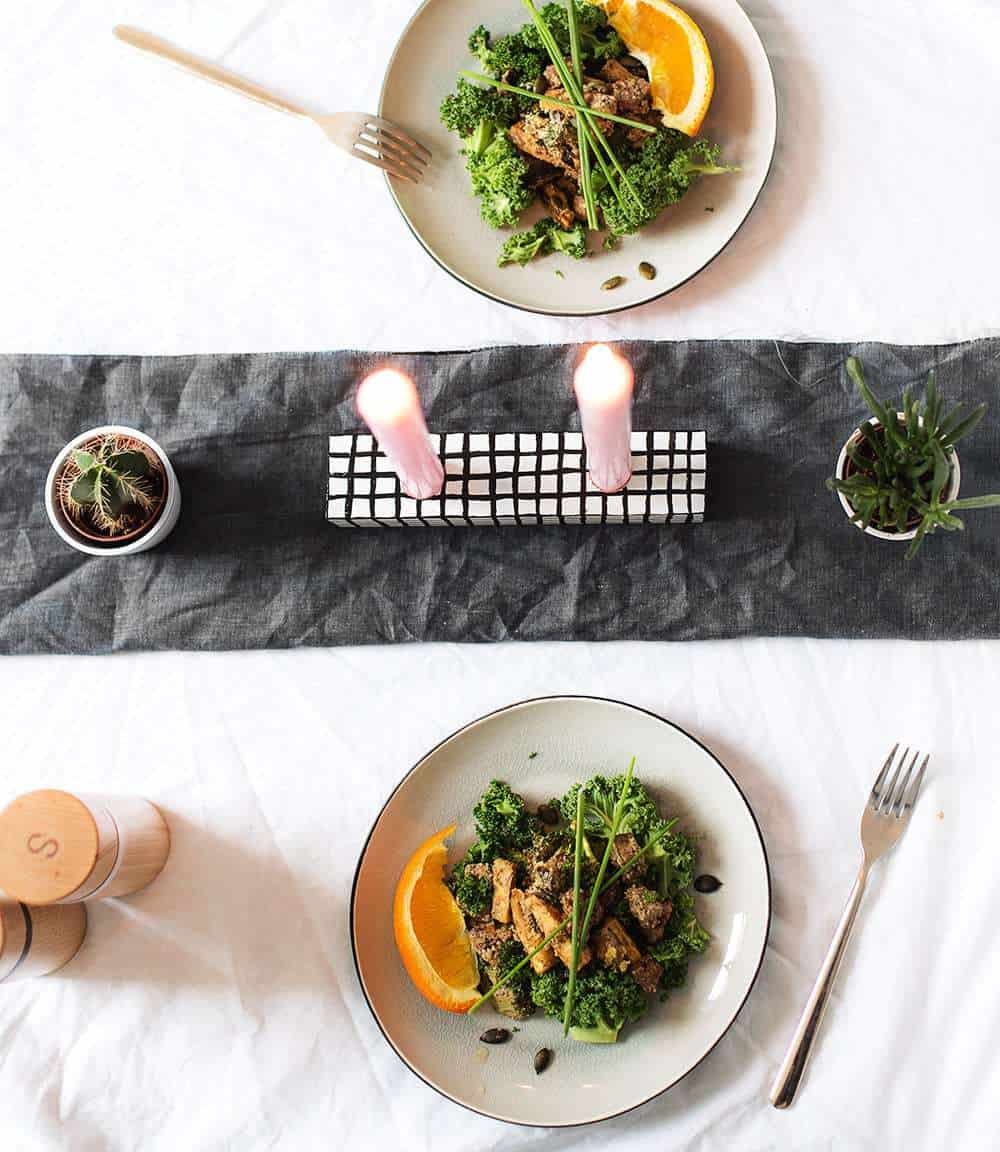 Using soft wood for this made drilling a whole lot easier for a weak, girly girl like myself but it can be done with all sorts.
I love the final affect as a centerpiece, so when you're not using it as a table centre, it makes a great addition to any assorted shelf. I'm already thinking this will be perfect for a certain upcoming Valentine's dinner I might have planned. Enjoy!
In case you're looking for a few other candle and aromatherapy DIY ideas, here are some of my favorites from the archives —