DIY Fabric Wrapped Bouquets — We're shopping for a cause with Mon Amie and making some oh so pretty DIY Fabric Wrapped bouquets for gifting this holiday!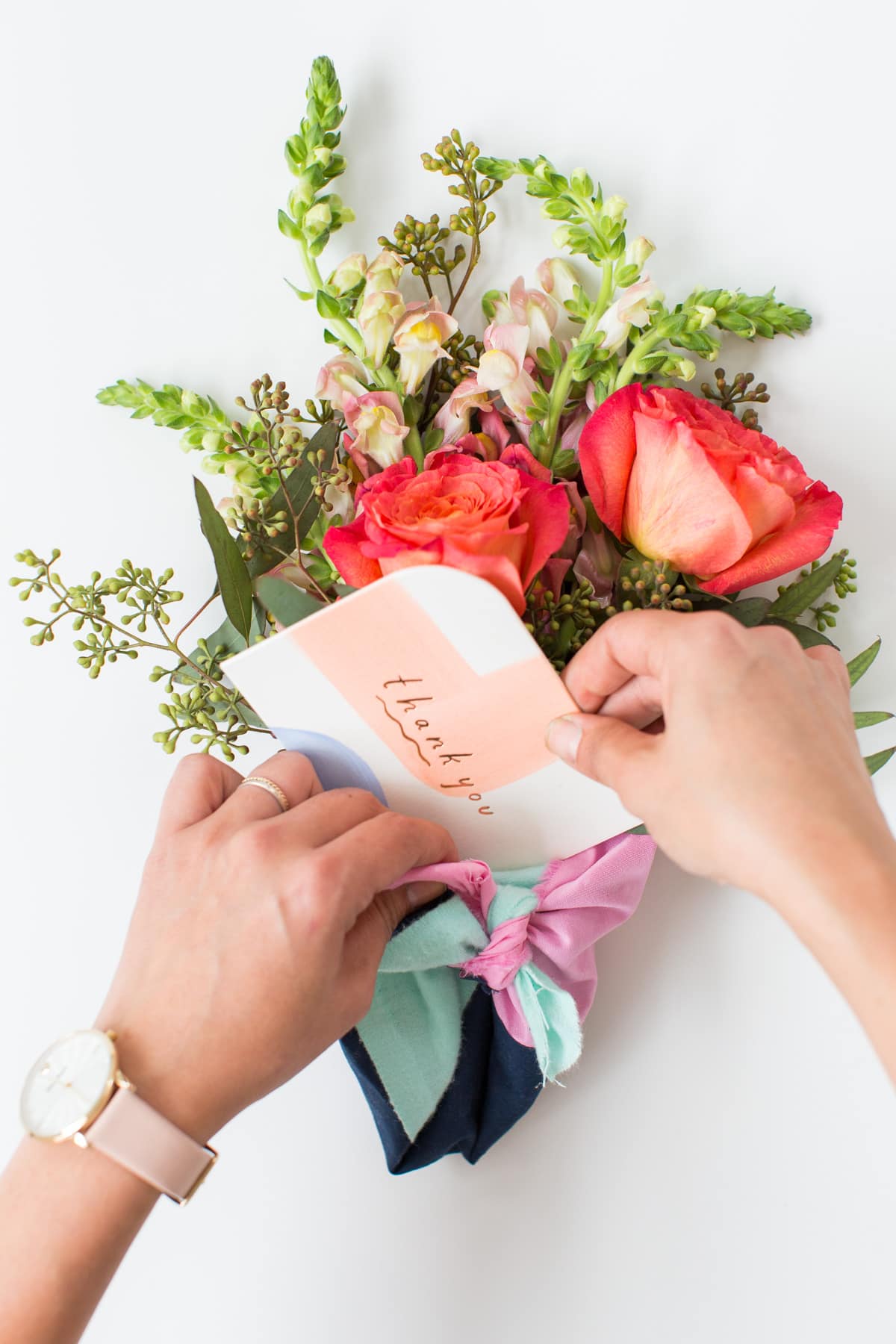 Not that I need any reason at all to go on a flower shopping spree. But these DIY Fabric Wrapped Bouquets for gifting are only adding to my temptation!
Add a cute pin (like the ones that come with Mon Amie watches, but more on that in a second!) and a gold foil greeting card and you're basically my new best friend.
Especially if there's a gift card inside, but let's not get greedy, haha.
You all have been loving our recent posts supporting good causes, which makes my heart so happy! That's why I was so excited when Mon Amie asked us to partner to feature their watches.
With every watch that's sold, you're investing in one of five worthy causes of your choice — clean water, financial literacy, education, school lunches, or prenatal care for underserved communities in Kenya.
Being 7 months pregnant, I chose the prenatal watch that also happens to be my perfect blush pink of choice.
With each watch comes a gilded pin for sharing with a friend, which gave me the idea for creating a DIY that you could make to go along with your extra token of love!…
Materials Needed To Make DIY Fabric Wrapped Bouquets
20×20 inch fabric squares of your choice — Purchase them at your local sewing and craft store or online. You can also use a square handkerchief
Fresh flowers of your choice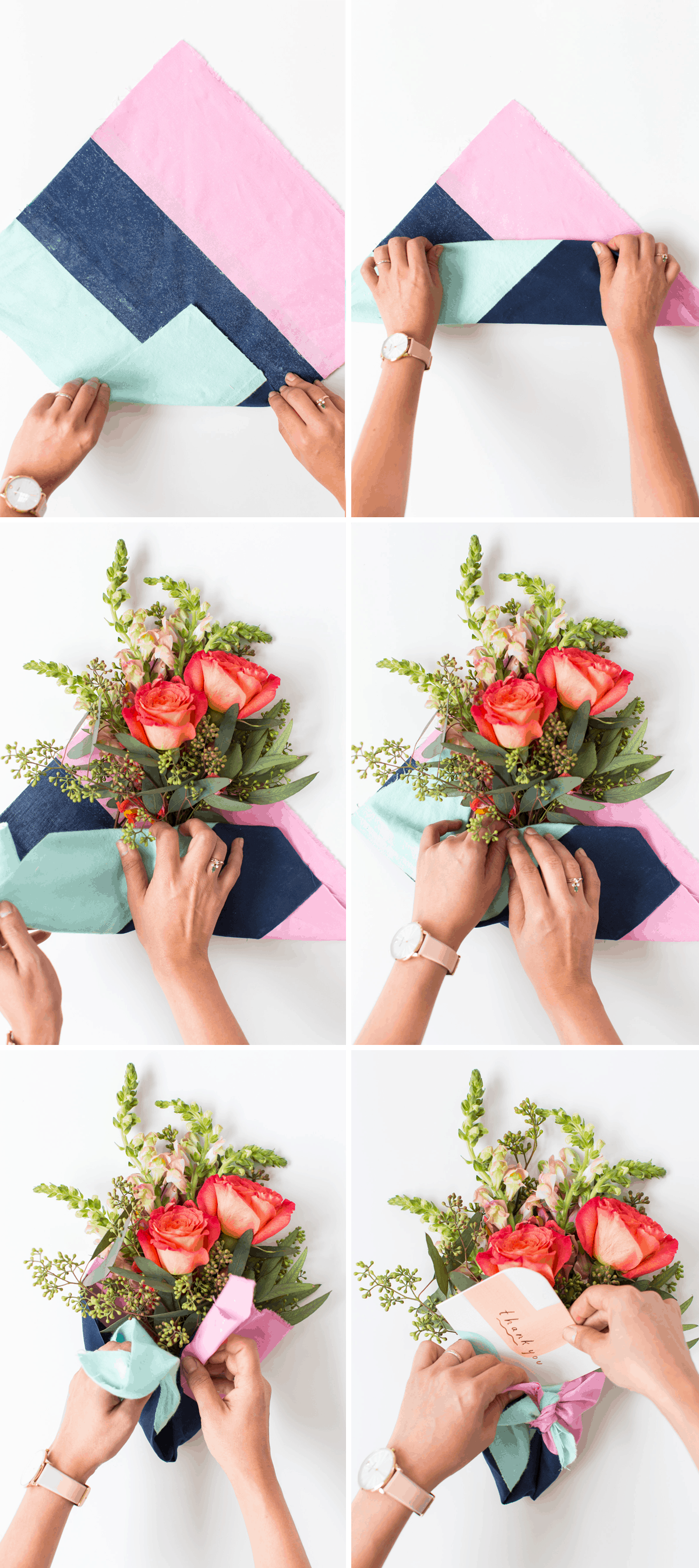 How To Make DIY Fabric Wrapped Bouquets
1 — Lay fabric in a diamond shape.
2 — Fold corner in once.
3 — Fold again until the fabric is folded in half.
4 — Place flowers in the fold.
5 — Bring the two corners together and make a neat knot
Optional — Add in your card and or cute pin.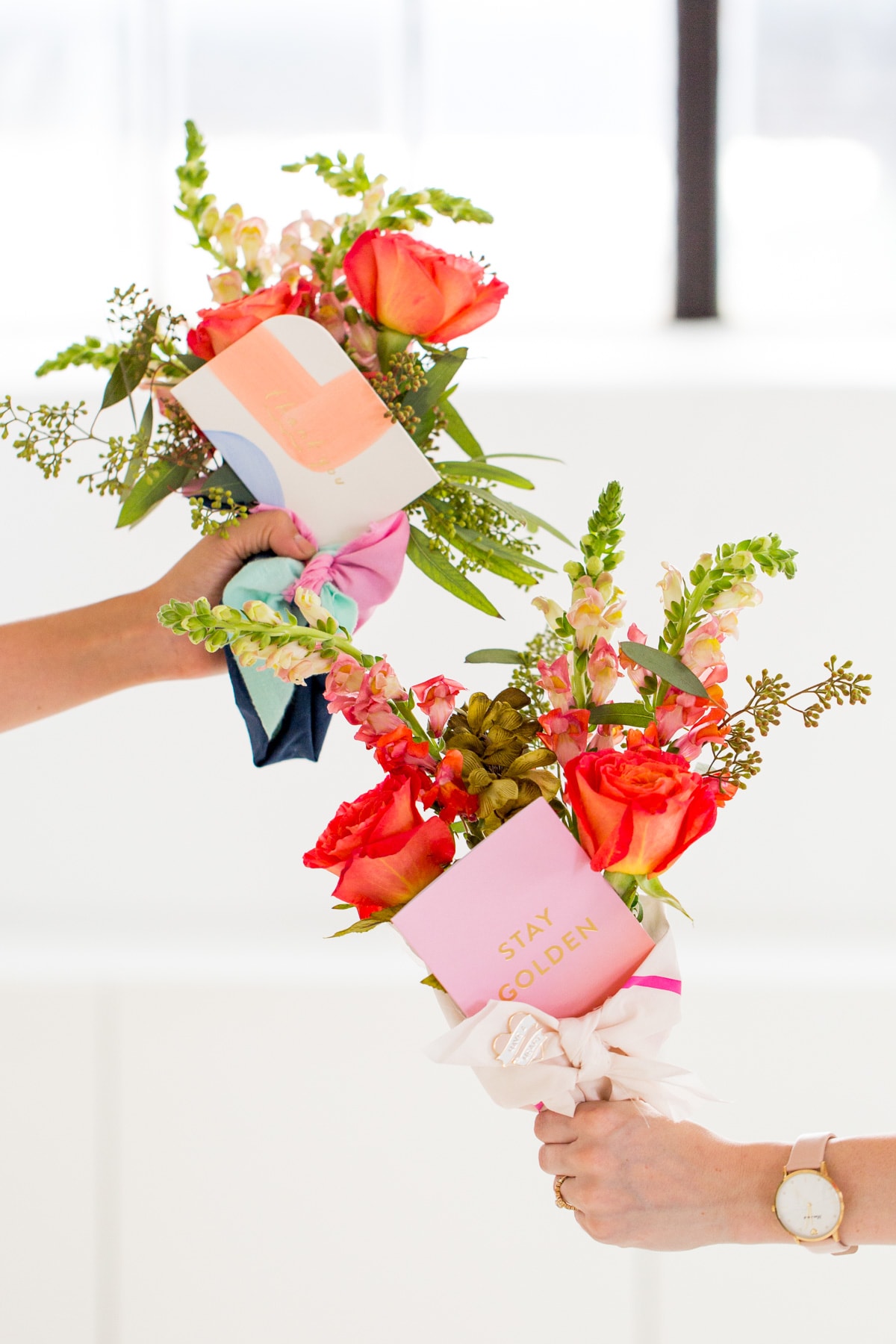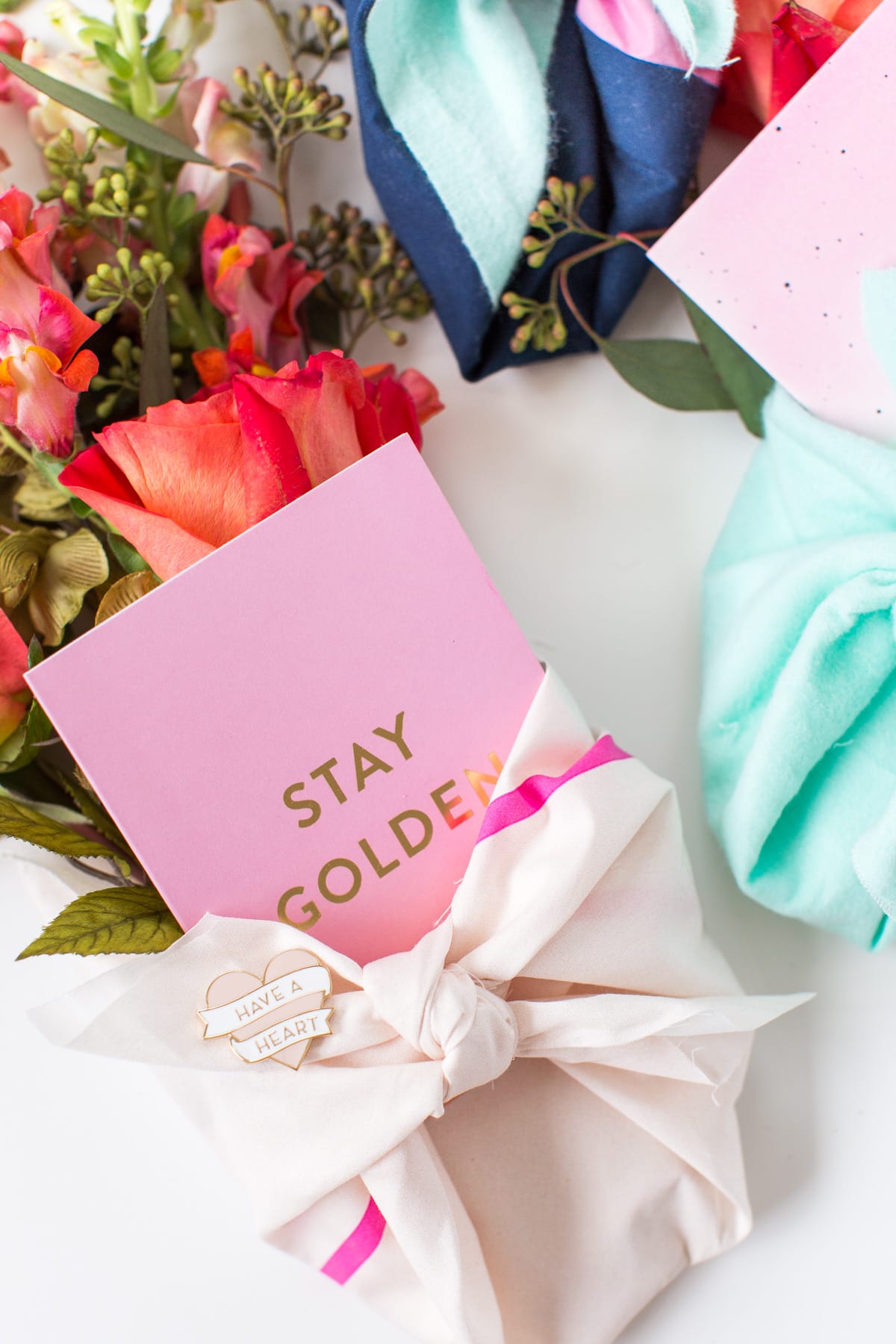 It makes for the perfect impactful package for gifting, don't you think?!
Which of the five causes that Mon Amie gives back would you choose?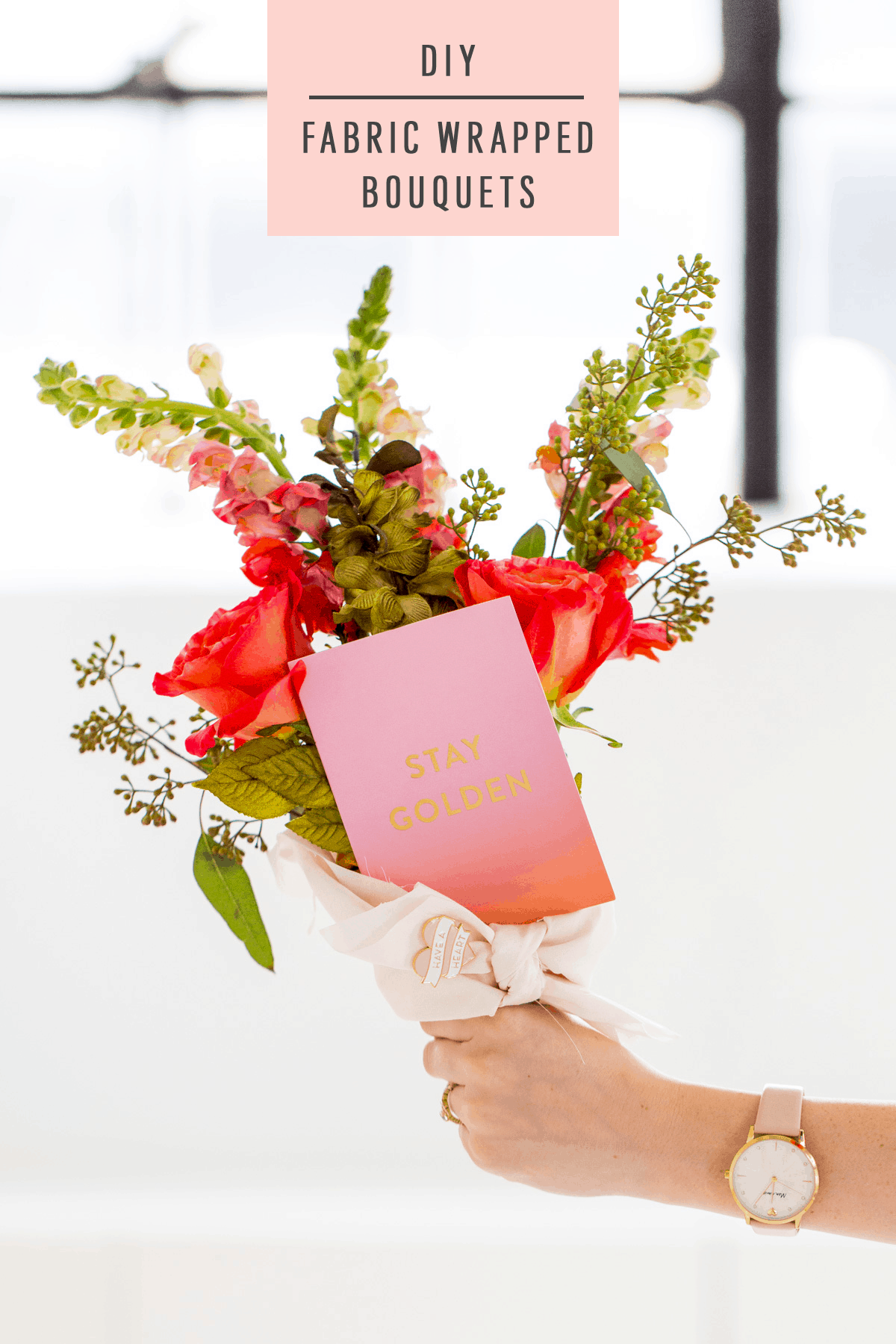 Thank you to
Mon Amie
for sponsoring this post! Sugar & Cloth has chosen to donate 5% of all sponsored campaigns to charity, which you can
read more about right here.