DIY Fabric Wrapped Bouquets — Have a special someone in your life who loves flowers? (And who doesn't?!?) Gift them with an oh so pretty DIY Fabric Wrapped bouquet!
Not that I need any reason at all to go on a flower shopping spree.
But these DIY Fabric Wrapped Bouquets for gifting are only adding to my temptation! It's the perfect way to spruce up your flowers.
It's much more attractive than presenting flowers in the store plastic wrap and less bulky and expensive then a vase.
Add a cute pin and a gold foil greeting card (for an extra token of love), and you're basically my new best friend.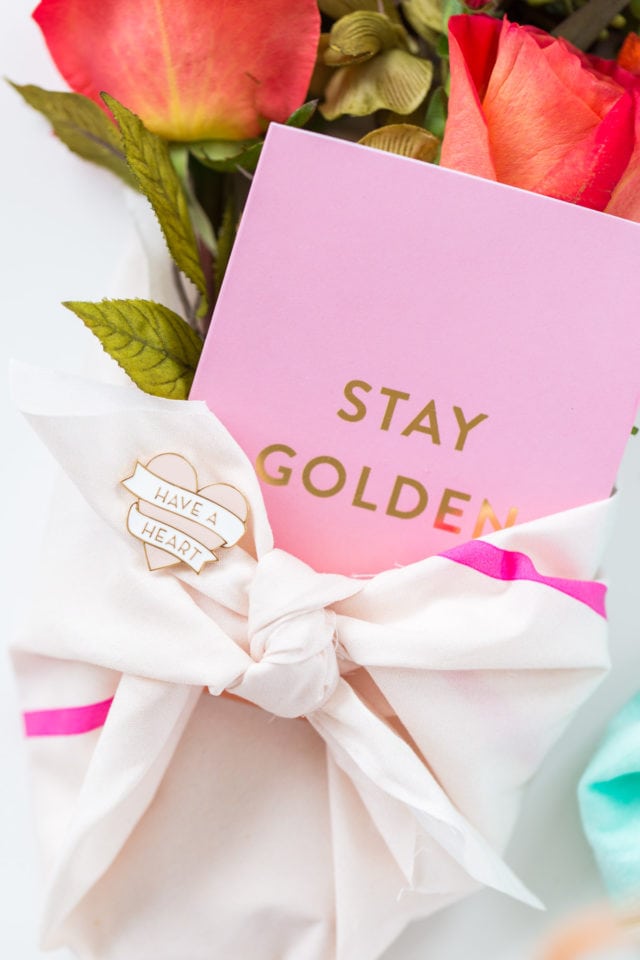 Materials Needed To Make DIY Fabric Wrapped Bouquets
20″ x 20″ fabric squares of your choice –– Purchase them at your local sewing and craft store or online. You can also use a square handkerchief.
Fresh flowers of your choice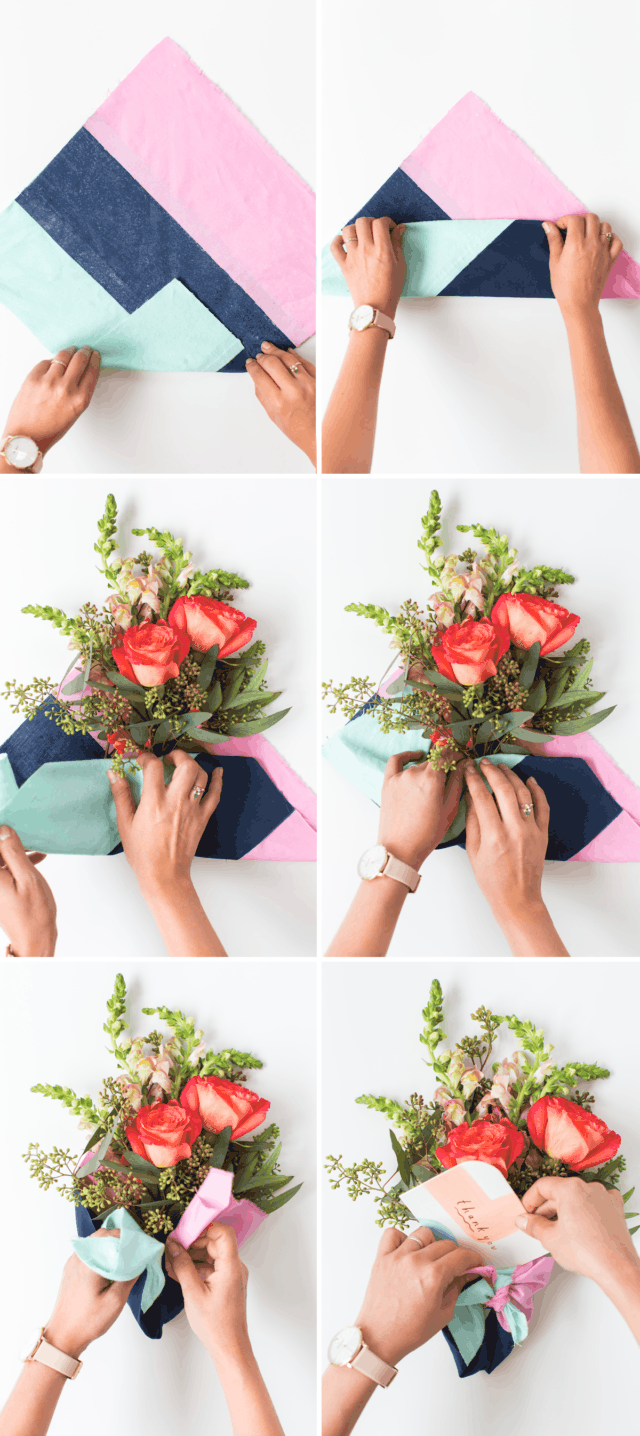 How To Make DIY Fabric Wrapped Bouquets
1 — Lay fabric in a diamond shape.
2 — Fold corner in once.
3 — Fold again until the fabric is folded in half.
4 — Place flowers in the fold.
5 — Bring the two corners together and make a neat knot.
Optional — Add in your card and or cute pin.
It makes for the perfect impactful package for gifting, don't you think?!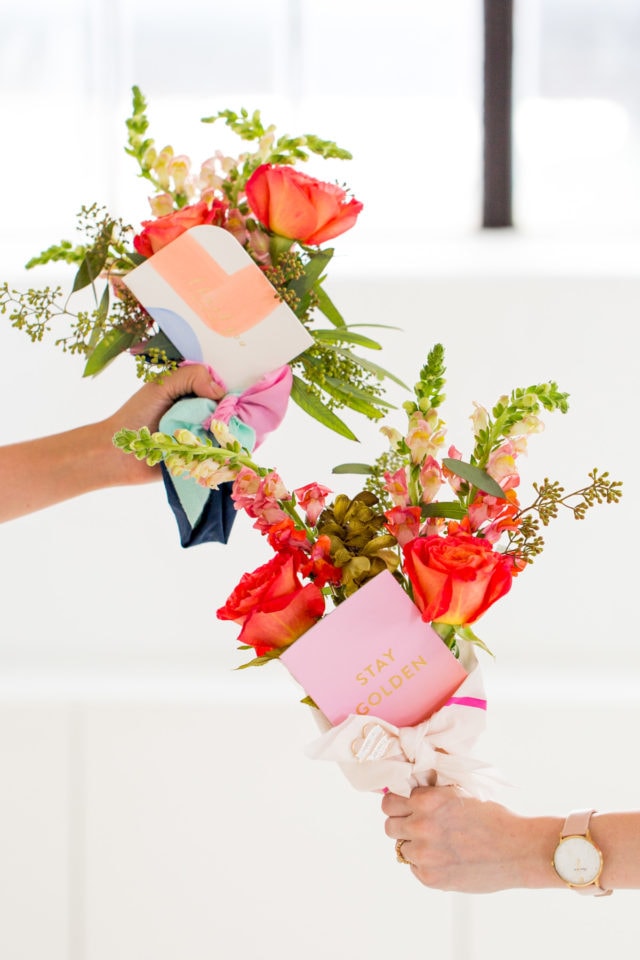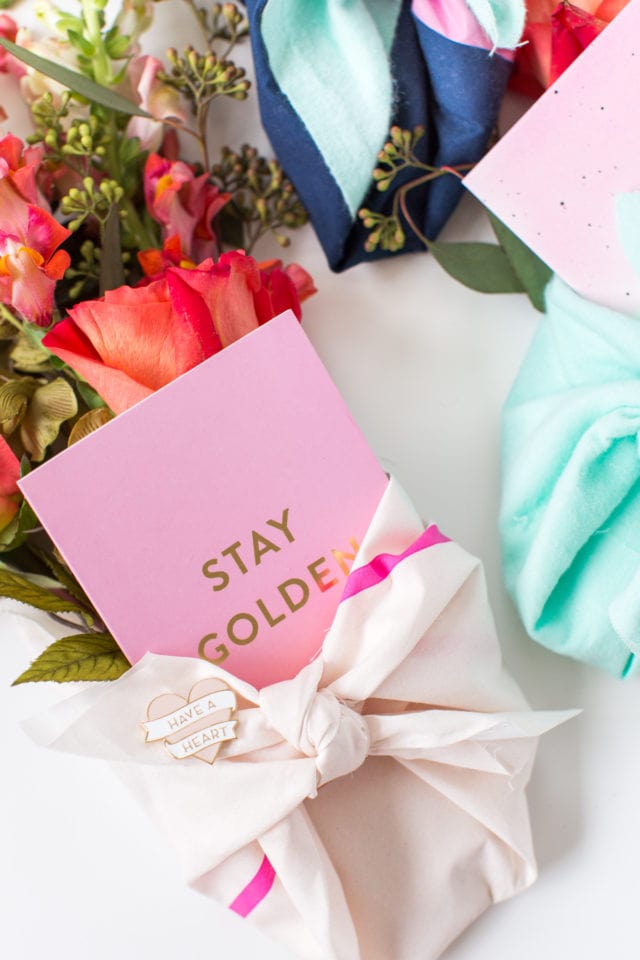 More Gift Ideas
Looking to pair your floral bouquet with a gift they can unwrap? Check out some of our gift guides from the archives below —