Gifts for Friends Ideas — In case you're looking for a few unique and thoughtful gifts to go along with your nostalgic gift ideas, here are 45 our favorite best friend gifts!…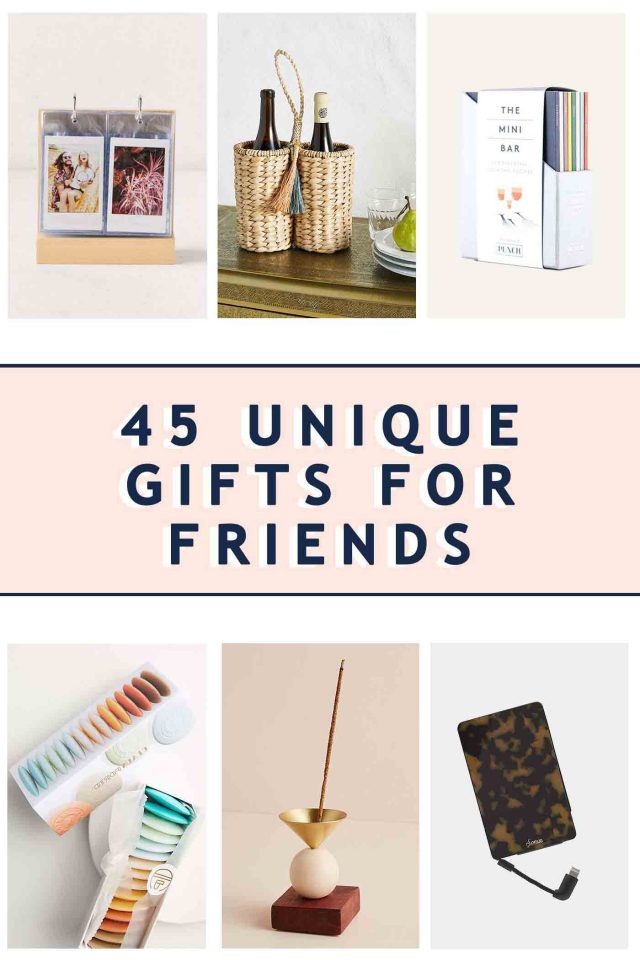 Finding the perfect gifts for your best friend can be so hard!
Whether it's for Christmas or your best friend's birthday gifts, when you know them so well and you know their taste, you want to find the best "best friend present" that's not just a gift card.
We're sharing gift ideas that work for your long time BFFL, your best work friend, and everyone in between.
For more unique gift ideas, be sure to click over to see our faves for White Elephant Gift Ideas, Gifts for Girls: 56 Best Gift Ideas for Girls, and 50 Gifts for Him!…
Best Friend Gifts: 45 Unique Gifts for Friends
From Crook to Cook by Snoop Dogg
Gift your friend Snoop Dogg's cookbook and try some of his recipes during your next dinner party or hang out.

Portable Solar Charger
If your friend loves the great outdoors, get them this solar powered charger pack. It charges any device so that they can stay connected – even while they're off the grid.

Codify Desk Organizer
We love this brass desk organizer from Anthropologie, and it's a great Christmas gift for friends who love organizing and brass.

Packing Bags
Speaking of organizing, with these luggage organizers packing has never been easier! The set comes with 1 small, 2 medium, and 2 large bags to easily pack pants, shirts, shoes, and more.

Movie Trivia Game
Get together for game night with your friends and play this movie trivia game featuring all the greats.

Tile Mate
Help your best friend keep track of their most important belongings with Tile Mate. They can attach the tile to their keys, wallet, phone, earbuds, or any other object and find it with ease through the connected app. It's genius, really.

The Mini Bar – 100 Essential Cocktail Recipes
Get the cocktail lover this box set of recipes! The Mini Bar: 100 Essential Cocktail Recipes comes in this beautiful box set and each book has recipes based around a different type of alcohol.

Gold Pen Set
These slim, retractable gold pens are so elegant. They're great for a friend who appreciates beautiful little details.

Printed Tea Towel
This pink patterned tea towel is a cute present for your friend who loves home decor or cooking that you can combine with a candle and something personalized for a cute gift basket idea!

Essential Oil Diffuser
This cool modern humidifier and diffuser is a nice gift for your friend who is into aromatherapy. Pair with a pack of essential oils for a complete gift.
If you're into homemade gift ideas, you can also make our DIY reed essential oil diffuser, too!

Clear Gold Stapler
Need a gift for your work friend or teacher friend? Get them prettiest stapler ever.

Instax Film Flip Frame
Photo frames are a great presents for friends and family – especially when they are pre-filled with your favorite memories! This gold flip frame works with Fuji Film Instant photos and is a very cool take on a personalized friend gift.

Champagne Truffles
If they're not your friend already, they will be after you give them a box of Champagne truffles!

Penelope Rattan Coasters (set of 4)
If your bestie is into rattan, get them this set of Penelope rattan coasters from Antrho! They'll surely be complimented on them.

Cigar Glass
Corkcicle makes these old fashioned glasses with built in cigar rests. Pair with a nice cigar or bottle of their favorite liquor!

Pour Over Coffee Maker
Give your friend a minimalist pour over coffee maker and be the first thing they think about every morning!

2020 Planner Gift Idea
A year planner is always a nice gift to give to a best friend or even an acquaintance.

David's Cookies (variety pack)
True best friends give each other cookies for Christmas. Facts.

Cocktail Bitters
Inspire your friend to come up with new cocktail recipes using this set of bitters from Woodford Reserve. You can always volunteer to be the taste tester!

Modern Bar Tools Set
Gift him or her a set of matte black bar tools so they can whip up something special the next time you come over!

Flameless USB Lighter
Not only are these lighters beautiful, they're flameless and recharge by USB! If you were thinking of gifting your friend a candle, think about adding one of these in the gift bag.

The Designer's Cookbook: 12 Colors 12 Menus
We are big color lovers here (surprise!) so we already love the concept of The Designers Cookbook. If your friend is anything like us, they'll love this gift!

Wine Caddy
Your friend doesn't know they need this adorable wine caddy, but they do. It's the perfect gift to accompany you both to your next picnic! Fill it with wine and other accouterments for a close friend gift idea!

Incense Holder
If your friend burns incense, get them this. The best part about this incense holder is that it is decorative enough to be kept out without incense in it.

A Year of Positive Thinking by Cyndie Spiegel
As the year comes to a close with the holidays, it's a great time to start thinking about the year ahead. A true friend provides inspiration, courage, and wisdom, so give it all in book form with a copy of A Year of Positive Thinking!

Claus Porto Soap Gift Box
Beautiful soap is a really nice Christmas gift for a friend, and this soap gift box is especially nice. Look how pretty it is!

Instax Gallery Picture Frame
Fill this gold Instax gallery frame with photos, or a mix of photos and notes! It'll look great on their desk or mantle.

Blue Volcano Hand Soap and Lotion Caddy
Another great soap gift is this caddy set with Blue Volcano hand soap and lotion. So pretty, so fresh!

The Art of the Bar Cart by Vanessa Dina
If your friend has a bar cart, definitely get them The Art of the Bar Cart which has tons of cocktail recipes and styling tips! Free tip: this book (and other cocktail recipe books) would look great on their bar cart!

DIY Mochi Ice Cream Kit
If there's a mochi lover in your friend group, get them this cool DIY mochi ice cream kit. It has everything they need to make the popular Japanese dessert – except the ice cream!

Mistaken Lyrics Coasters
This is the funniest coaster set we've ever seen. Each coaster has mistaken lyrics printed on it that will surely get a laugh.

Scrabble Magnet Set
Scrabble magnets have to be on of the best refrigerator accessories. They're a great way to leave notes and silly little sayings around the photos, wedding invitations, and baby announcements that adorn a fridge.

Tortoise Shell External Battery
Give your bestie a chic tortoise shell battery pack so they can charge their phone in style.

Herbivore Skincare Set
We love Herbivore skincare products. This hydration trio is a nice gift for your friend in dry winter months and it all smells amazing!

F in Exams: The Very Best Totally Wrong Test Answers by Richard Benson
F in Exams is page after page of hilariously clever wrong answers. It's a great conversation piece and is a perfect gift for your funny friend!

Bears vs Babies
Have you ever played Bears vs Babies? It's described as a, "family-friendly, highly-strategic party game for 2-5 players and only 20 minutes to play!" Count us in!

Pop Socket
If your friend doesn't have a pop socket already, they need one (even if they don't know it yet!) there are tons of cool designs, but we like the tortoise shell.

Portable Bluetooth Speaker
A bluetooth speaker is pretty much a must-have these days, and cool ones like this make a nice gift for guy friends and girl friends.

Insulated Wine Tote
This insulated wine tote is perfect for a romantic picnic, day at the beach, or for your favorite local BYOB restaurant. It fits two bottles of wine, or two tumblers and two wine glasses.

Essential Oils
Aromatherapy is so popular now, and for good reason! If your friend is into it, or you're thinking of getting them a diffuser, this is a great set of essential oils.

Holiday Spirits Calendar
Fill this advent calendar with their favorite holiday spirits! Perfect for a close friend or a new friend.

Yeti Tumbler
Yeti products are excellent quality, so it's no wonder people want them. A Yeti tumbler is a really nice gift that a lucky friend will get a lot of use out of.

Tipsy Tubes
Give him or her the gag gift that holds up. These sneaky tipsy tubes are actually flasks!

Exfoliating Body Brush
If you're planning on gifting any skincare set or product, definitely add an exfoliating body brush! These are designed for dry or wet skin and gently remove dead skin cells and massage at the same time. Self-care Sunday approved and perfect for adding to a gift basket.

Sweater Stone
A sweater stone probably isn't the first gift you think about for a friend, but they're so useful. They remove pilling and lint from garments and upholstery with such ease, your friend will certainly be appreciative!
Alex Maranto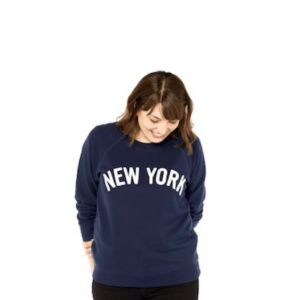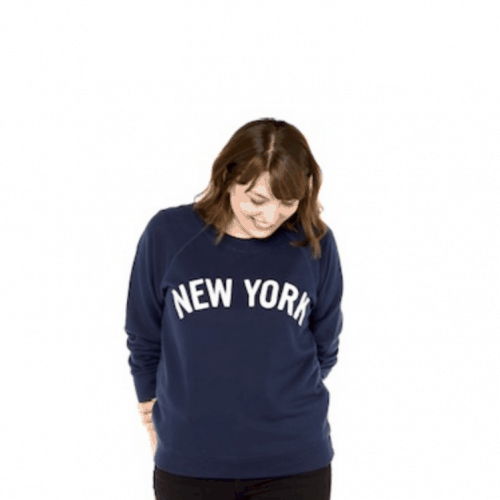 Alex holds a BFA in graphic design and advertising from School of Visual Arts in New York City.
Post-college she was Licensed Real Estate Agent and an assistant photo stylist in New York before moving back to her hometown of Houston for pursuing her creative endeavors.