Short on time and need a quick last minute birthday present? These 24 last minute birthday gifts are here to save your day.
Did you completely forget about someone's birthday, and you're scrambling to find a gift?
Whether you forgot, procrastinated or had a last minute birthday party invite, we've all been in the same situation.
If you want something more thoughtful than a cash gift, then check out our favorite birthday picks below.
They're last minute gifts that don't feel last minute.
Experiences Gifts
1 — DIY Bath Bomb Workshop
Gift them with a DIY Bath Bomb Workshop. They'll get to learn how to make their own all-natural and organic bath bombs during a 60-minute live virtual class.
2 — Chocolate and Coffee Tasting
Sign them up for a Chocolate and Coffee Tasting class. They'll be sent a kit of artisan chocolates and coffee from around the world.
3 — Sourdough Bread Baking 101
Gift a Sourdough Bread Baking course from Udemy. And if cooking isn't their thing, Udemy offers plenty of other options that range from music, design, art and more.
Gift Subscriptions
4 — Cutting of the Month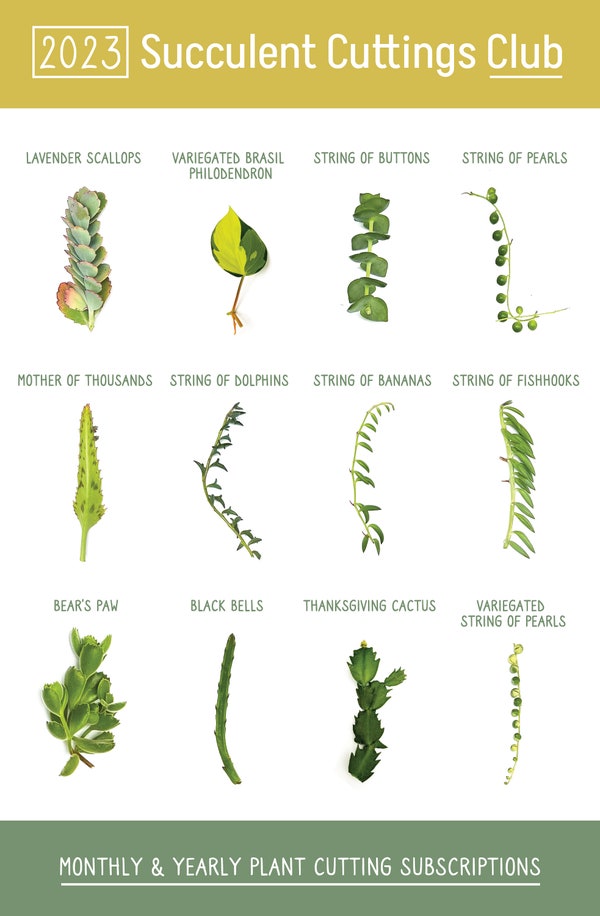 Surprise a plant lover with a Cutting of the Month gift subscription. Each month a cutting of a fresh succulent is mailed to your gift recipient for them to propagate.
5 — Flaviar Whiskey Membership
Does your bourbon enthusiast have a birthday coming up right around the corner? Surprise them with a Flaviar Whiskey membership.
They'll get to pick what spirits are delivered to them each month. It's a unique bourbon gift that can be catered to their palate.
6 — Play Kit for Babies and Toddlers
Send a birthday baby a Lovevery play kit subscription. Each month, they'll receive a package of Montessori toys and activities.
These STEM-based items encourage independent play for kids 0-3 years old.
7 — Flower Subscription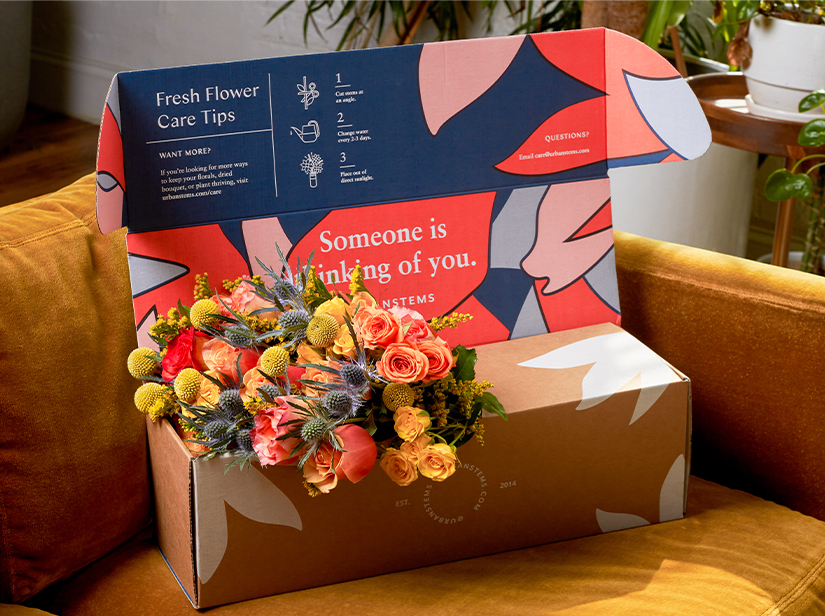 Get fresh flowers delivered to their door every month with an UrbanStems flower subscription. Choose from classic bouquets, seasonal arrangements or luxe bundles.
8 — Sock of the Month
One can never have enough socks so that's why we love this Sock of the Month gift subscription as last minute birthday gift ideas for men and women.
9 — Hot Sauce Subscription
Sign them up for a year-round hot sauce subscription. Every quarter, they'll be surprised with the best artisan hot sauces from around the world.
10 — KiwiCo Crate Educational Boxes
Spark creative imaginations with a KiwiCo Crate subscription. Shop by age and interests. There's a box for babies, toddlers, kids, pre-teens, teens and adults.
Delivery Gifts
11 — Birthday Cake Pops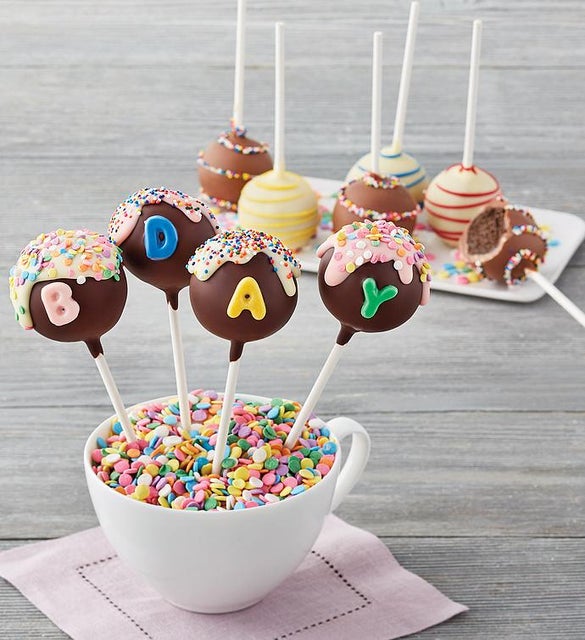 Dessert lovers will appreciate a delivery of birthday cake pops. They'll receive 10 chocolate cake pops that are decorated in sprinkles and extra chocolate piping
12 — Birthday Cookies & White Wine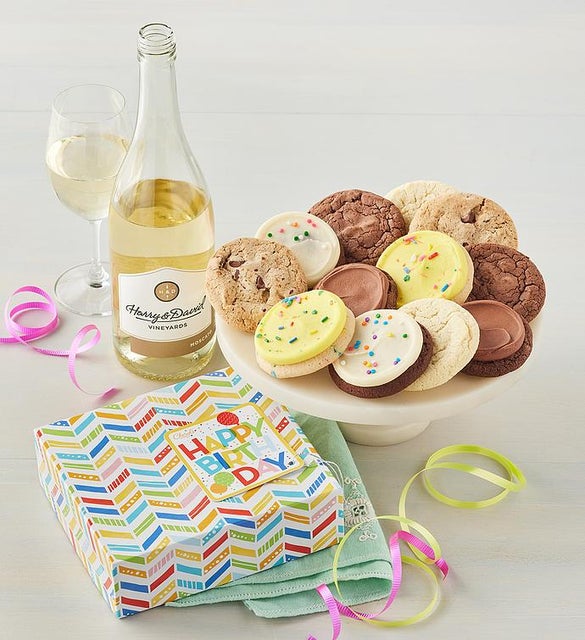 These birthday cookies and white wine can be shipped out immediately. A dozen assortment of cookies and a bottle of moscato will surely make their day extra special.
13 — Veuve Clicquot Yellow Label Gift Box
Send them some birthday bubbles with a Veuve Clicquot delivery. Drizly allows you to send beer, wine and liquor to their doorstep within 1 hour.
14 — Send a Cake Explosion Gift Box
In the send a cake explosion box, your birthday pal receives a mini sprinkled bundt cake that is enclosed in a box.
Once they open it, an explosion of gold foiled confetti, fluttering butterflies, faux roses fly out.
Last Minute Birthday Gifts
15 — Claire's Jewelry & Accessories Box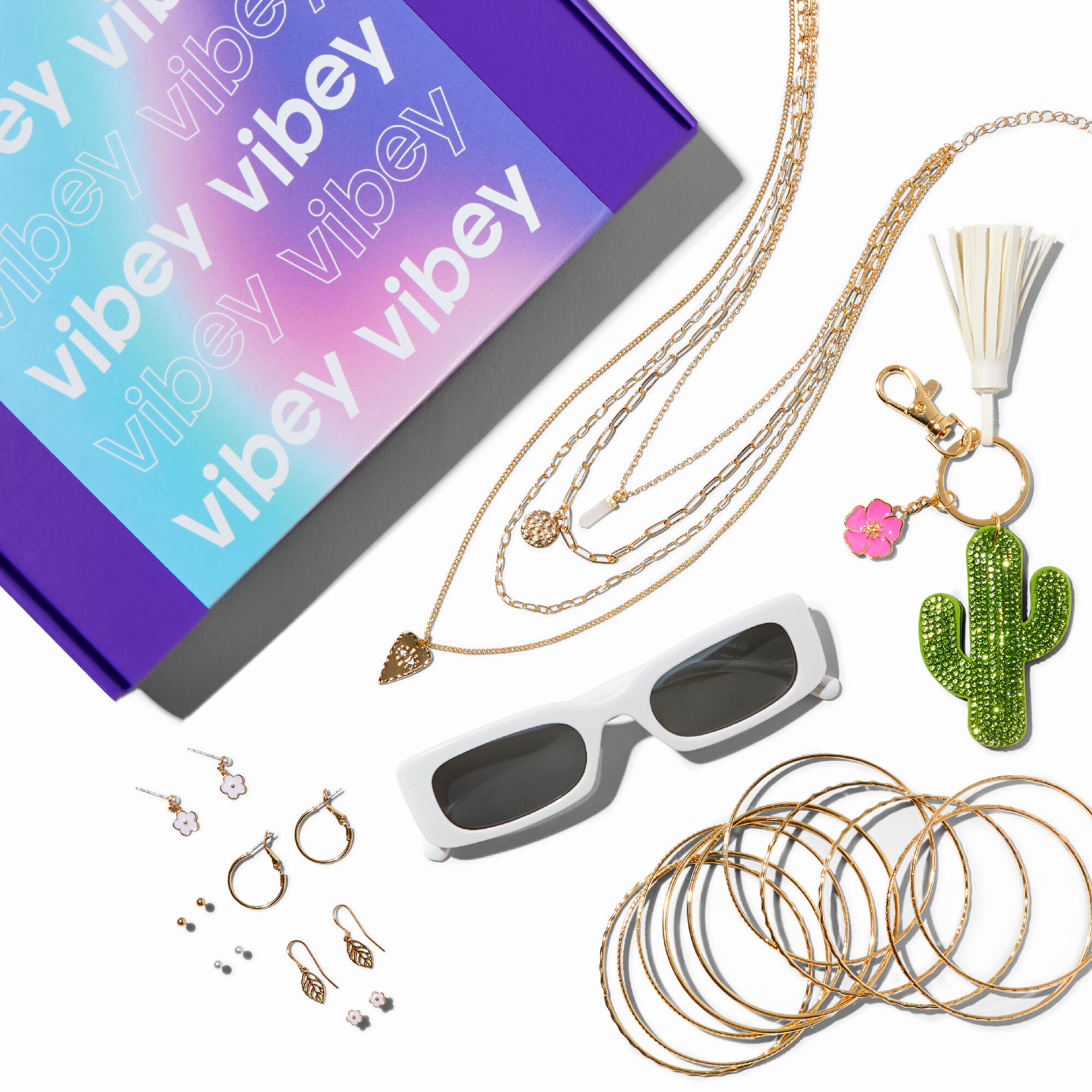 Surprise a fashionista tween with Claire's Vibey gift box that contains the trendiest across hair, jewelry, makeup, tech, and more. There are also boxes curated for younger kids.
16 — Self Care Birthday Gift Set
Your birthday girl can pamper herself with this self care birthday set. It's the perfect birthday gift for her.
17 — Michael Kors Watch
The iconic Slim Runway Michael Kors watch is available in over 20 different color ways and styles. It's sleek, modern, scratch and water resistant.
18 — Best Wishes Bouquet with Birthday Balloon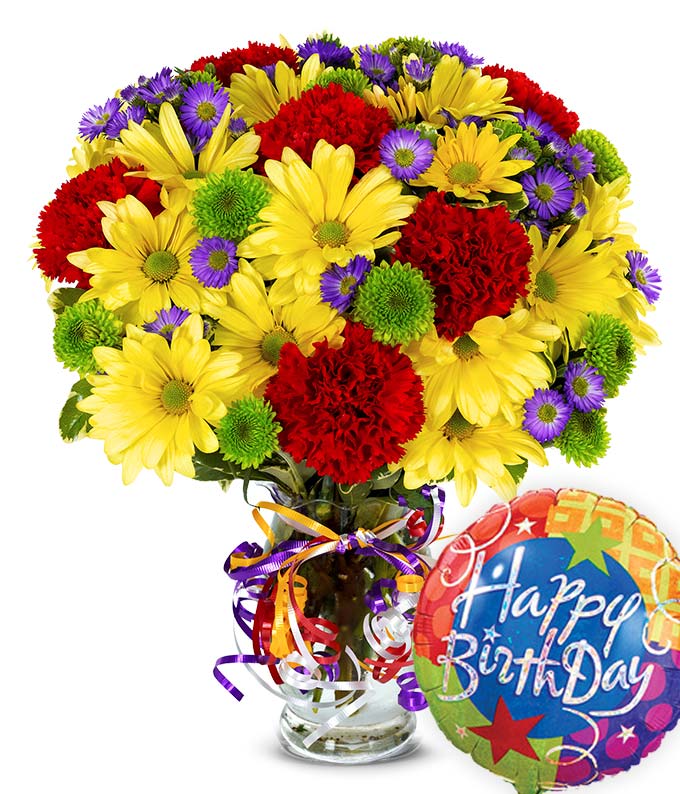 Spoil them with a best wishes bouquet. A local florist will arrange and deliver fresh flowers in a vase with a festive birthday balloon.
19 — Cast Iron Skillet
A cast iron skillet is a must-have kitchen staple, and one of those last minute birthday gifts that will last for years.
20 — Funny Schitt's Creek T-Shirt
Add a Ew, David t-shirt to a Schitt's Creek fan's closet. The shirt is available in men's, women's, and youth sizes. The tee is part of Amazon's Merch on Demand so it's part of their Prime Delivery whether or not you have the membership.
21 — Anti-Theft Travel Backpack Purse
Over 18,000+ reviews agree that this is one of the best travel backpack purses with over 40 styles available.
Gift Cards
22 — Williams Sonoma Event Gift Card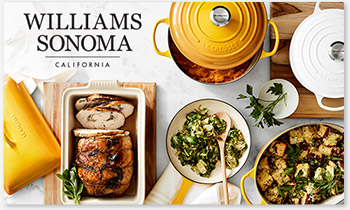 Gift your aspiring chef with a Williams Sonoma gift card that can be redeemed on a virtual event or one of many of their local in-store cooking classes.
23 — Netflix Gift Card
Everyone will truly appreciate a Netflix gift card whether or not they already do or do not have the streaming service account.
24 — Amazon Gift Card
Who wouldn't love and use an Amazon gift card? There are millions of things that they could buy. And if you want to dress it up, there are lots of creative money gift ideas to "wrap" it up.
More Gift Ideas