Gift for Kids — Let's be honest, shopping for presents can be a little tricky when it comes to kids, even if they're a family member. You never know what they're going to like best, right? We've rounded up 59 of the best toys for kids to get you started…
It's safe to say kids love Christmas and birthdays since that means they get loaded with gifts and toys.
The only thing better than an excited kid about to open presents is being able to pick the perfect present without spending hours and hours on it.
This gift guide is full of gifts ideas for kids that are much more unique than your average board game or action figure. Plus they work for boys and girls alike!
Here are a few of the best toys for kids…
Gifts for Kids: 59 of the Best Toys for Kids
Rock and Gem Dig Kit
If your kid has an interest in science, get them this cool Rock and Gem dig kit from Smithsonian.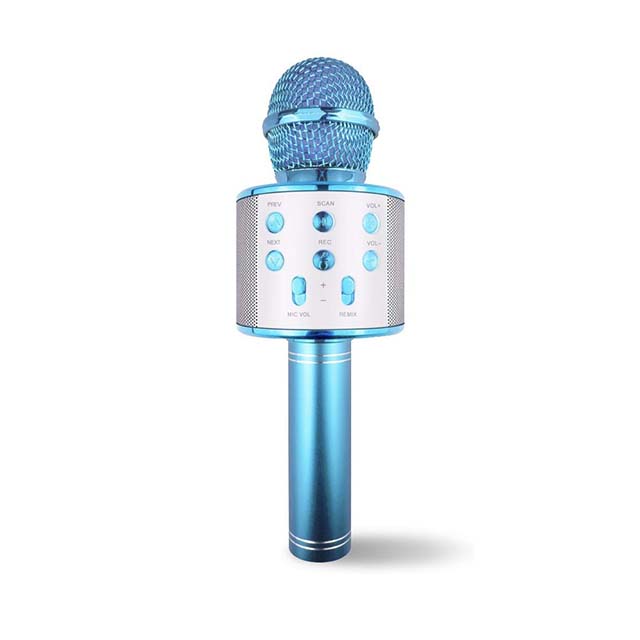 Karaoke Microphone
If they love to perform, they'll have a blast with this wireless bluetooth karaoke microphone. It's perfect for kids of all ages and even those who are kids at heart.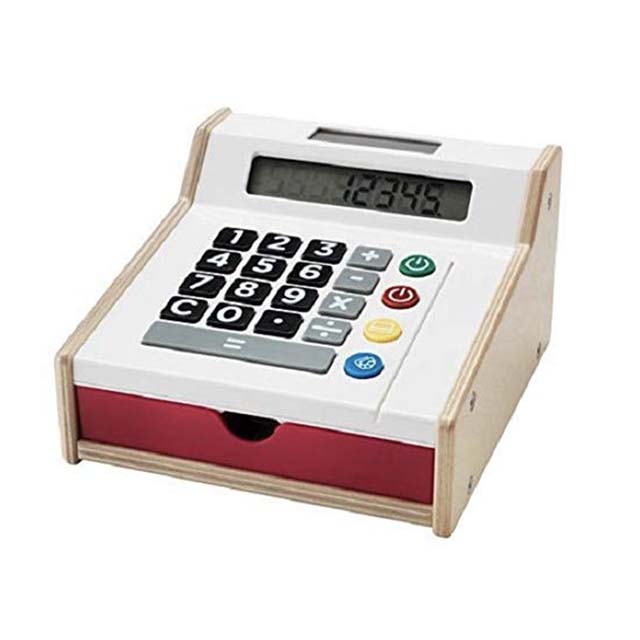 Cash Register
A fully functioning calculator that comes with money! This pretend cash register is made by IKEA and is available on Amazon.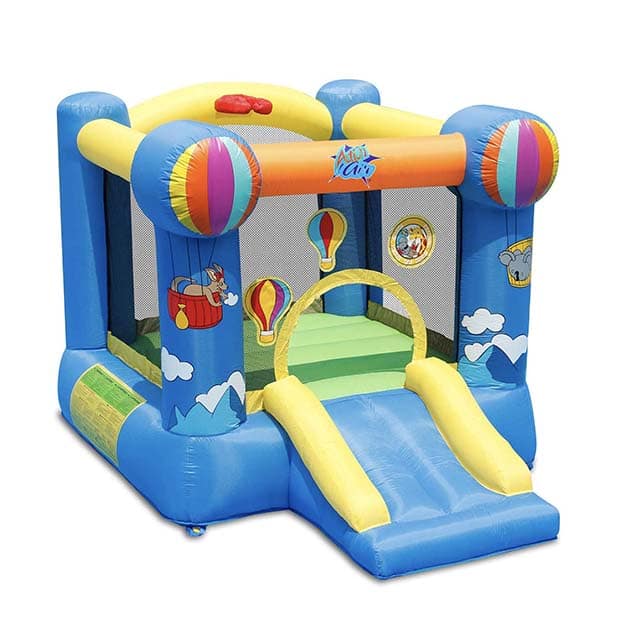 Bounce House
This inflatable bounce house with slide can be used indoors and outdoors. Birthday party approved, but not required!
Railway Set
A toy that's lasted generations: this wooden railway set comes with 130 pieces so they can create their own railway adventure.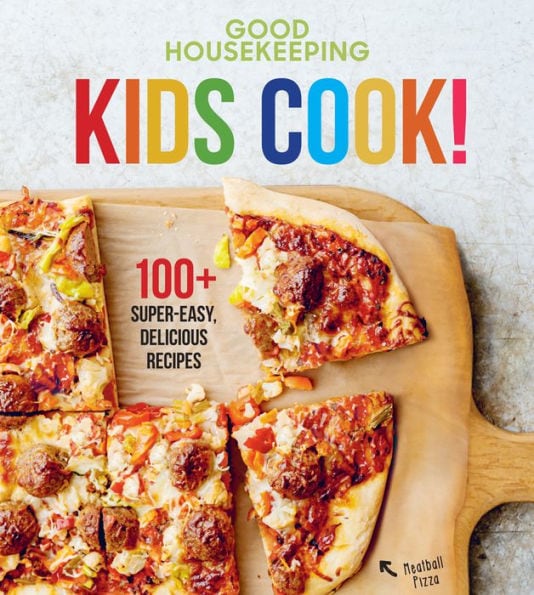 Kids Cook by Good Housekeeping
Inspire your little ones to cook with this super easy, kid friendly cookbook, Kids Cook! by Good Houskeeping. Over 100 recipes inside!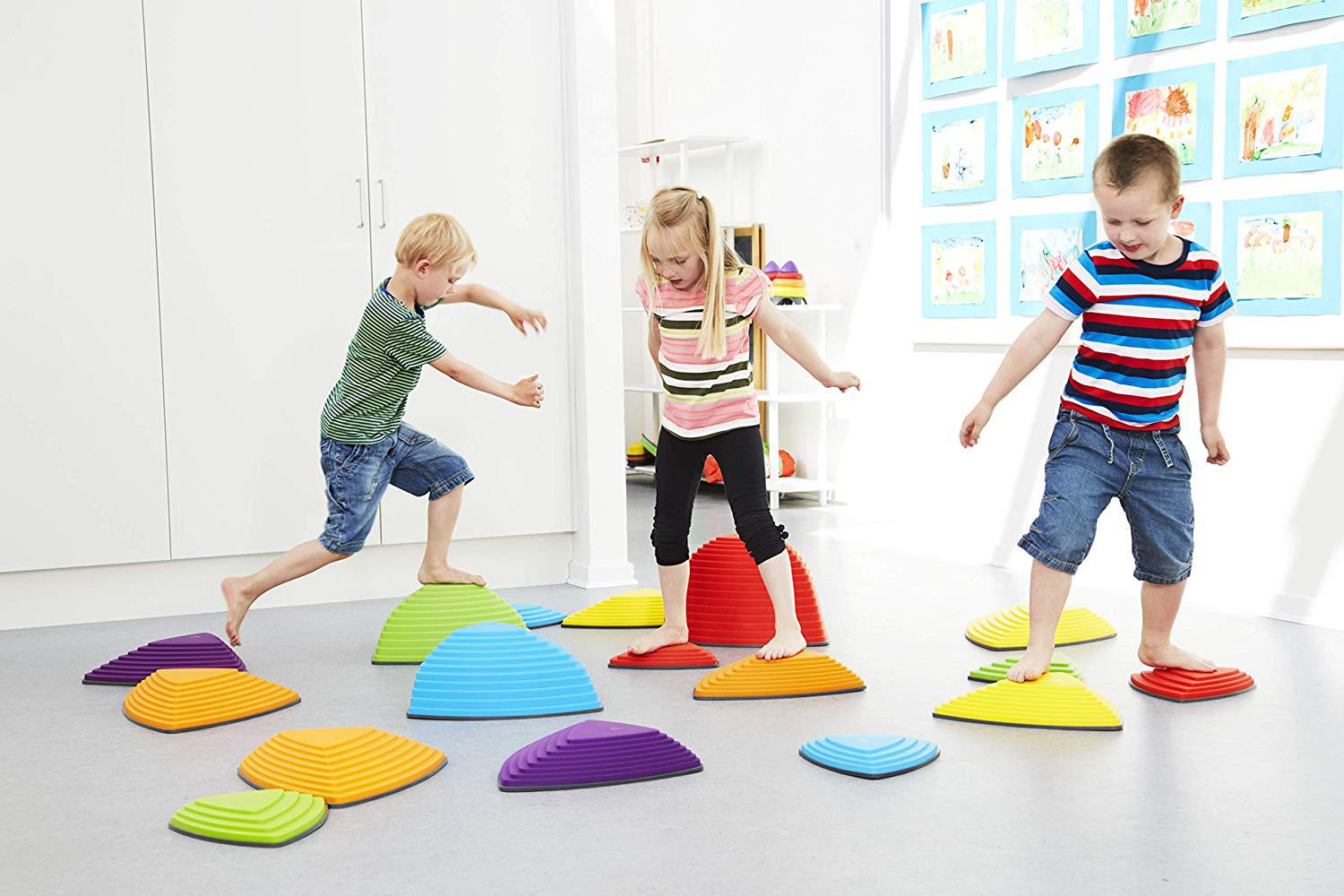 Gonge Riverstones
Pretend the floor is lava, or a wide river with a fast-moving current and these river stones are your only way across! This game is fun and improves coordination and balance.
2-in-1 Scooter and Tricycle
Yep, that's right, it's a scooter and a tricycle! The base flips downward to be used as a scooter (shown) and upward to be ridden as a tricycle.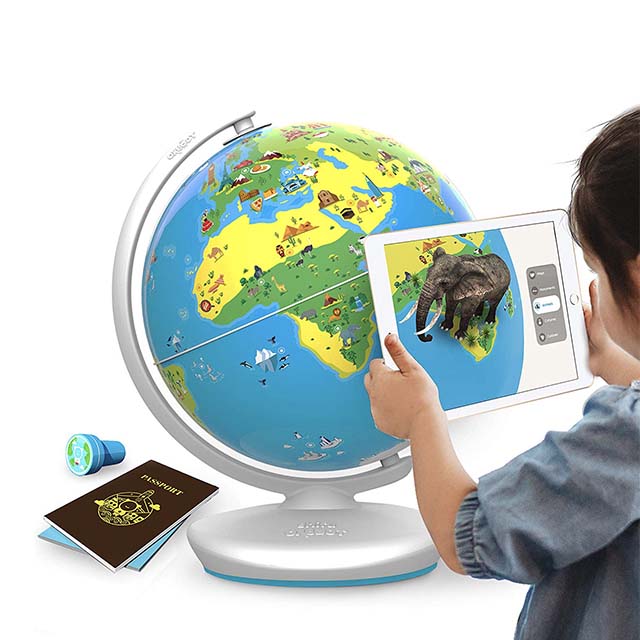 Interactive Globe
This interactive globe works with the Shifu Orboot App to take your kid on an educational and fun trip around the world. Recommended for kids 4-10.
Beanbag Shapes
These colorful beanbag shapes are a great sensory toy for young children.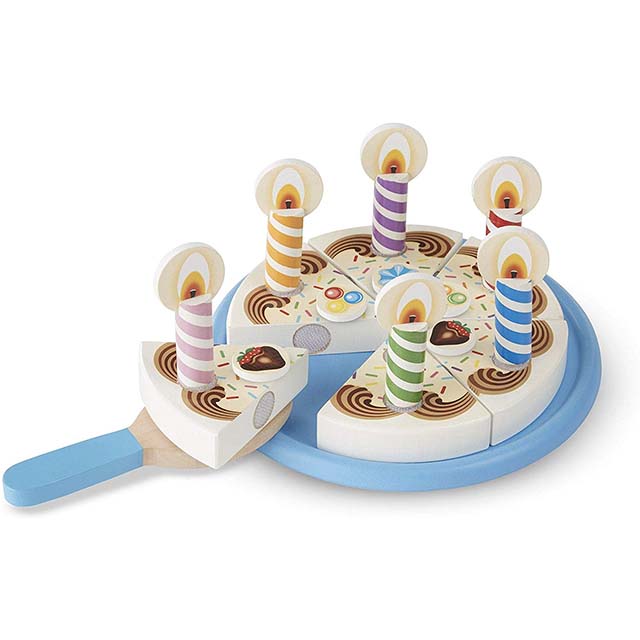 Wooden Birthday Cake
Play birthday any day with a wooden birthday cake. The set comes with different toppings to customize to taste.
Toddler Scooter
The simple modern design makes this the prettiest toddler scooter we've ever seen!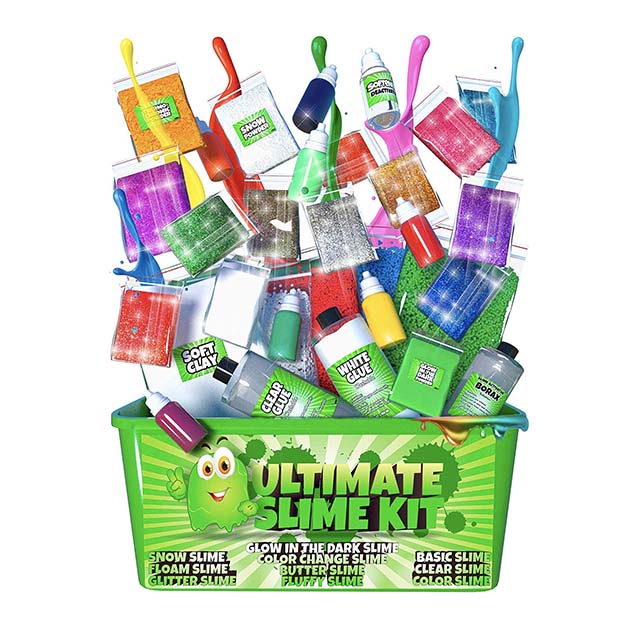 Ultimate Slime Kit
DIY some slime for some gooey fun! This is the ultimate slime kit and comes with everything needed.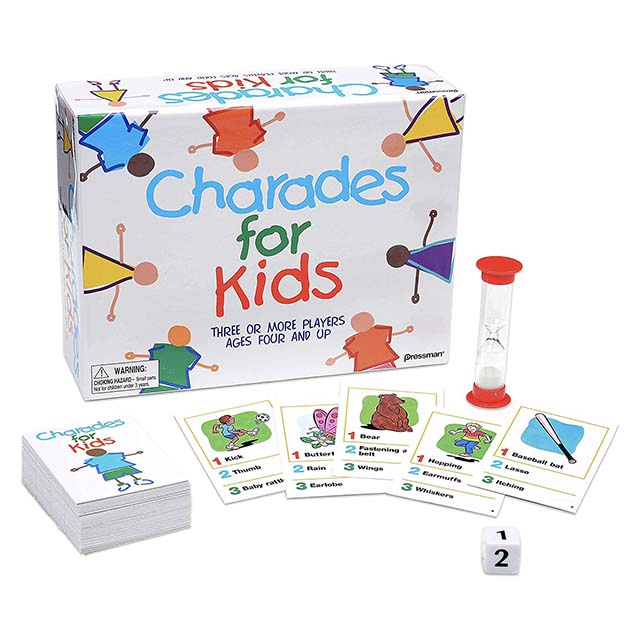 Charades for Kids
Give them their own Charades game to play with friends or family.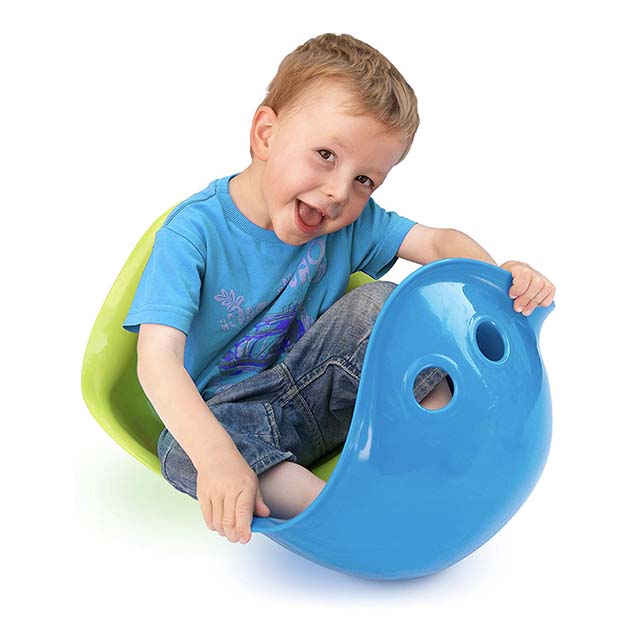 Moluk Bilibo
The Moluk Bilibo provides endless entertainment and possibilities for boys and girls.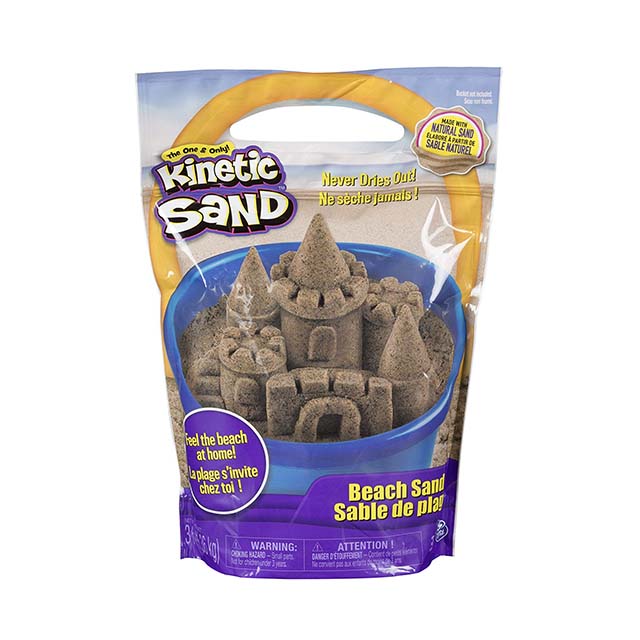 Kinetic Sand
Sensory play and imagination come together with Kinetic sand. It sticks to itself for easy cleanup, and molds perfectly to create fun shapes.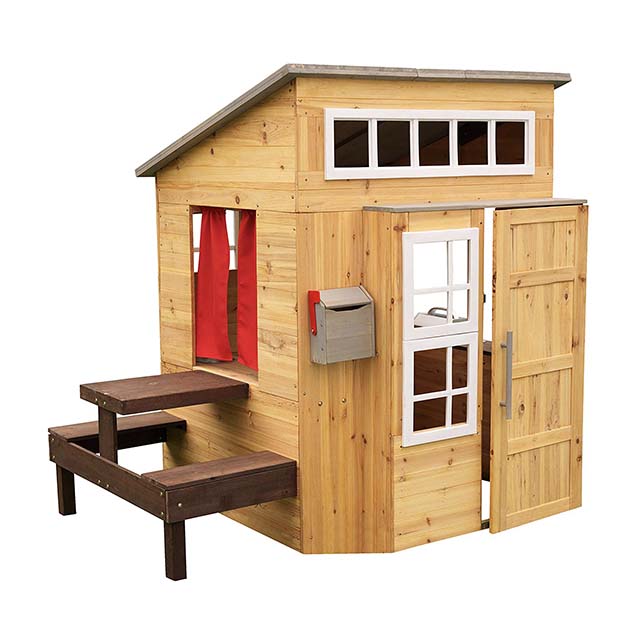 Modern Wooden Playhouse
Not just any playhouse – this modern wooden playhouse is the coolest kids house on the market!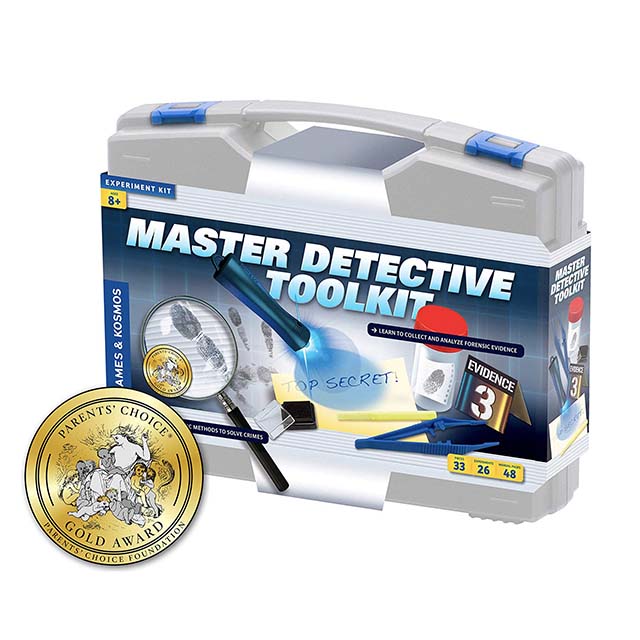 Master Detective Toolkit
Let them play detective with the Master Detective Toolkit. It has everything your little detective will need to solve mysteries.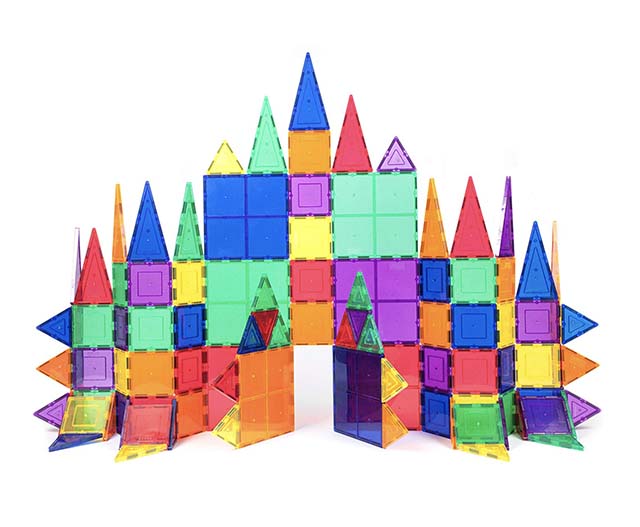 Magnetic Building Tiles
There are over 100 magnetic building tiles in this set, so your little one can create all kinds of 2D and 3D shapes. For ages 3 and up.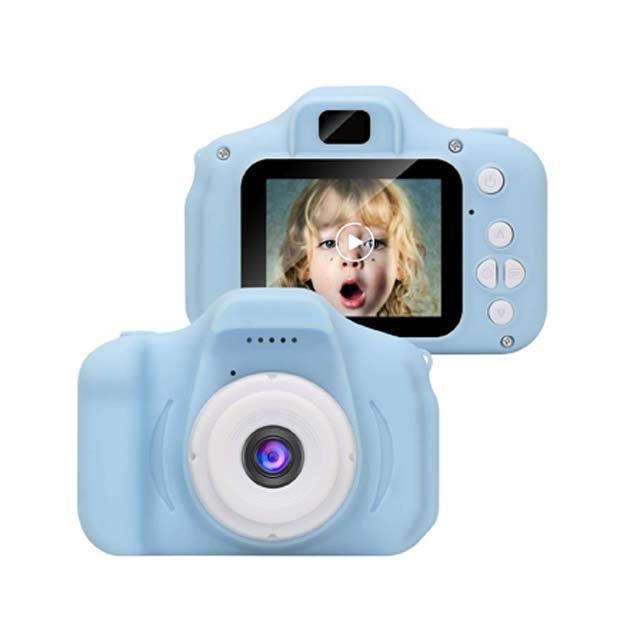 Kids Digital Video Camera
Give them their own digital video camera so they can capture memories from their perspective!
Crystal Lab
Make glow in the dark crystals with this cool crystal lab kit from National Geographic,
Play Tent
They'll love playing in this modular play tent with tunnels. It's easy to set up and can be enjoyed indoors or outdoors.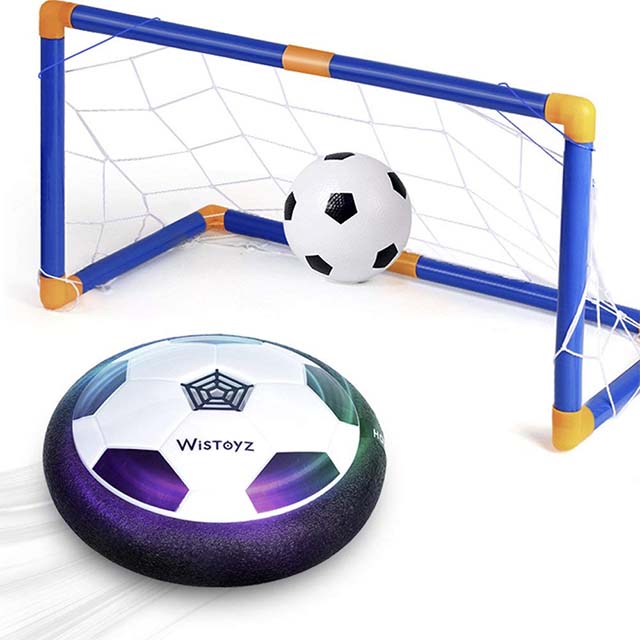 Air Soccer
Indoor soccer is now possible with air soccer! The soccer "ball" hovers over all kinds of floors and won't damage anything inside the house, so the kids can kick it around without worry.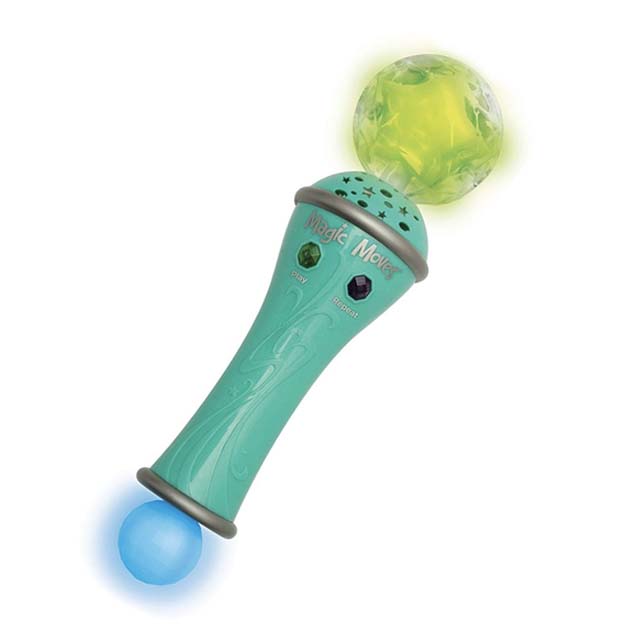 Magic Moves Wand
Get the kids moving around with this interactive toy. The Magic Moves wand will call out different actions for the kids to do and will keep them entertained while learning on the move.
Stuffed Animal Bean Bag
Storing stuffed animals has never been easier. These bean bags by Huddle Supply are designed to store stuffed animals, and provide a comfortable place for your kid to hang out.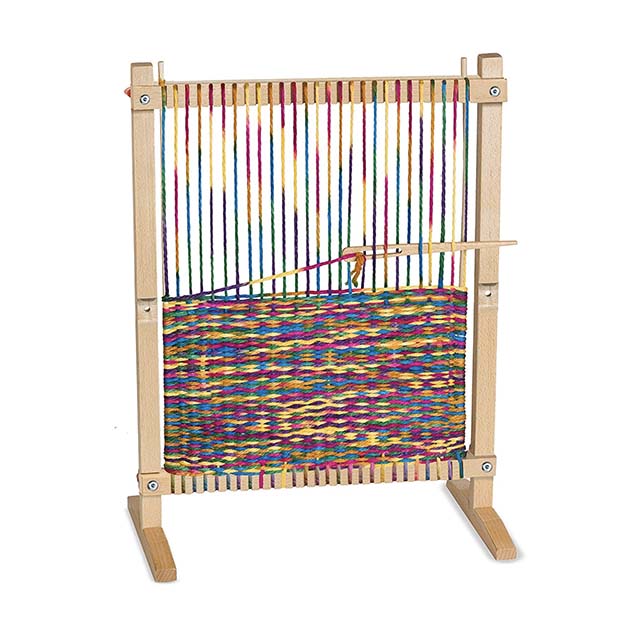 Weaving Loom
If they enjoy crafts, get them a weaving loom. They'll be able to make things while improving motor skills and expressing their creativity.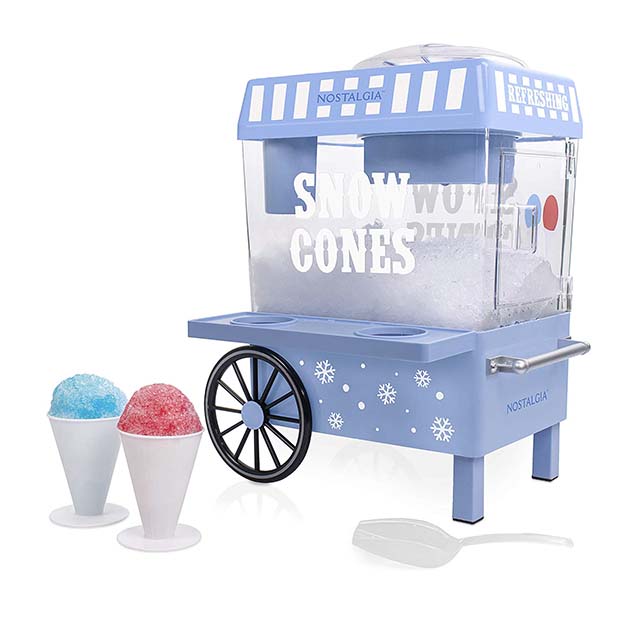 Vintage Snow Cone Maker
Whip up some snow cones! All you need is some ice and this snow cone maker.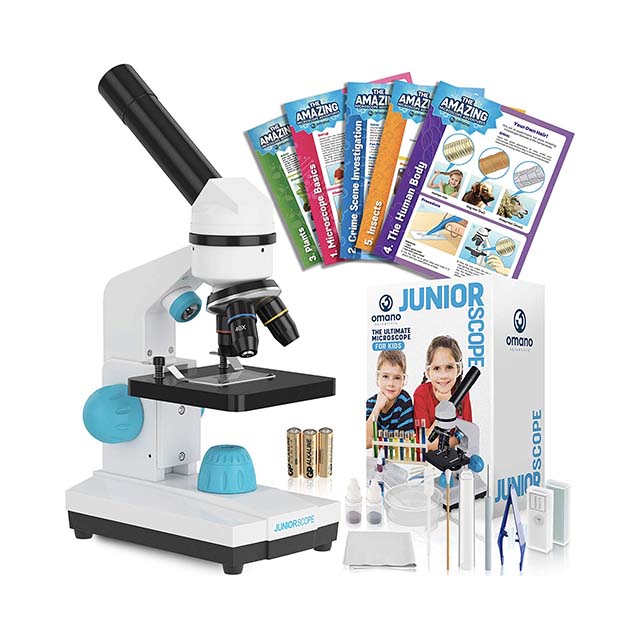 Kids Microscope
Get them a microscope so they can inspect things up close and conduct scientific experiments.
Kids Fiat 500
It honestly doesn't get much cuter than a kid in their own little Fiat 500.
Indoor Trampoline
Let them jump some of that energy out on this indoor trampoline for kids. It's lightweight and collapsible for easy storage, and perfect indoor entertainment on rainy days.
Vintage Play Kitchen
Let their little imaginations run free in this adorable vintage play kitchen.

Jumbo Floor Piano
A jumbo floor piano is a lot of fun for kids, especially on those cold or rainy indoor play days – plus, it rolls up for easy storage.

Walkie Talkies
Walkie talkies are a great gift for kids. They were so fun to have when we were younger, and they still are! Your kids can play spy, detective, or any other game with these walkies and communicate across the neighborhood or just across the house.

Modular Fort Kit
You have to see all the cool possibilities that can be made with this modular fort kit. It's a learning exercise, and, who doesn't love a good fort?

Pretend Play Cleaning Set
If your kid loves playing play house, or have a playhouse, get them this adorable pretend cleaning set from Melissa and Doug. Too cute!

Wooden Wobble Balance Board
If you're not sure about this wooden wobble board, here's everything it can be, according to the maker: Children can rock, use it as a car track, bridge, slide, balance beam, stepping stool, resting or reading spot, tunnel, doll cradle. Sounds pretty good to us!

Bluetooth Headphones
These are the perfect bluetooth headphones for kids because they are wireless but won't be easily lost like little earbuds! They come in a few different color options, too.

VTech Smartwatch
This kid-friendly smartwatch is great for your little one who loves gadgets and technology. They'll be able to tell time, take photos, and play games all on this tiny device.

Indoor Playhouse Tent
This cute cotton playhouse tent comes in different colors and is great for indoor pretend play. It's easy to assemble and lightweight so it can be moved easily.

Rain Cloud Tub Toy
Bathtime is always more fun with toys! To use the rain cloud tub toy, fill the cloud up and let it rain. Stop the rain instantly by covering the hole on top of the cloud.

Balance Buckets
The balance buckets can be arranged in a number of ways from a straight line to a zig zag. Kids can step hop or jump from one bucket to the next, improving their coordination, balance, and motor skills while having fun!

Air Fort
It's an inflatable fort! For under $50! This awesome air fort comes in tons of colors and will be super fun for your kids to play in.

Fire Chief Costume
Let them play hero any day of the year with this adorable Fire Chief kids costume.

Giant Art Jar
The Giant Art Jar comes with everything your little artist needs to make many, many arts and crafts projects and masterpieces.

Workbench
How cute is this wooden workbench for kids? It comes with lots of wooden tools for them to make and create just like a pro.

Rainbow Scratch Paper Notes
We might have to sneak a few of these rainbow scratch papers for our own use.. What starts out a black square of paper can become a rainbow message or picture, simply by scratching the black away and revealing the colors underneath!

Bath Fizzie
Bath Fizzie DIY bath bombs are a great gift for kids. They're a fun project to make together and then use for bath time. They also make lip balm, lip gloss, and soap. All are 100% natural and use no harsh chemicals.

Foam Block Playset
These foam blocks are a great toy for toddlers. They're soft and strong so your toddler can stack them, throw them, or lay on them. Each set comes in different colors.

Candy Chemistry
The Candy Chemistry set comes with a thermometer, tools, molds, and wrappers to make yummy candy and teaches kids a little bit of chemistry.

Wooden Bowling Game
Teach them how to bowl with this colorful set of bowling pins. This gift can be used indoors or outdoors.

Bubble Blower
Playing just got way more fun with this portable bubble blowing machine. It's great for parties, or just a fun play day.

Ukulele Guitar
Music is a great gift for kids. Teach your kids how to play with this starter ukulele guitar for kids!

Batting Tee
Your kids can practice bating with this portable batting tee. Its height is adjustable as they grow from teeball to baseball.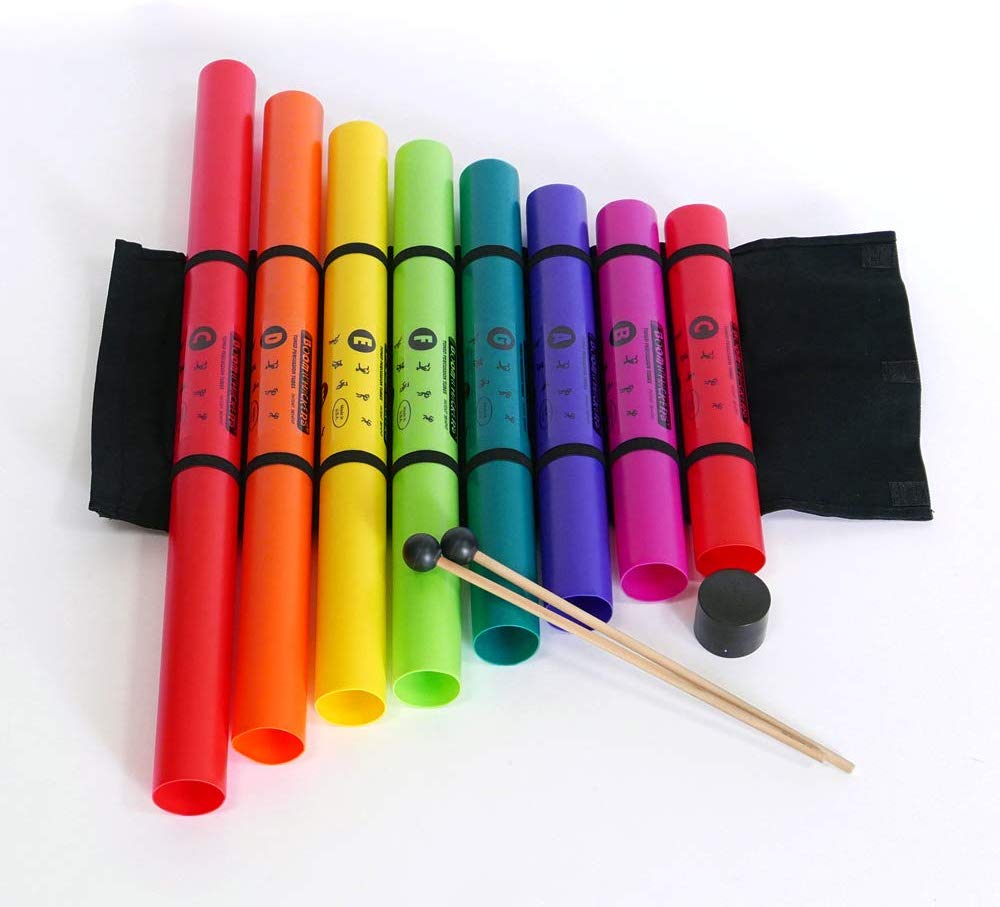 Agogo Bell
The kids can learn different notes and songs with this xylophone for kids, the Agogo Bell. It also wraps up nicely in its case for easy travel.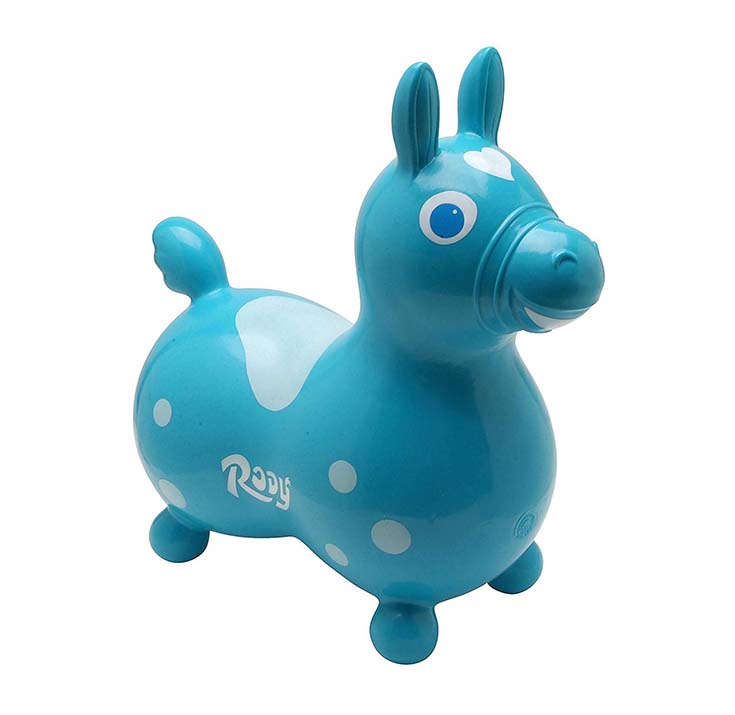 Gymnic Rody Horse
Don't let the photo fool you, this Rody Horse is child-sized, as in, your child can sit on its back! The Gymnic Rody Horse is intended for play and promotes balance for kids 3-5 years old.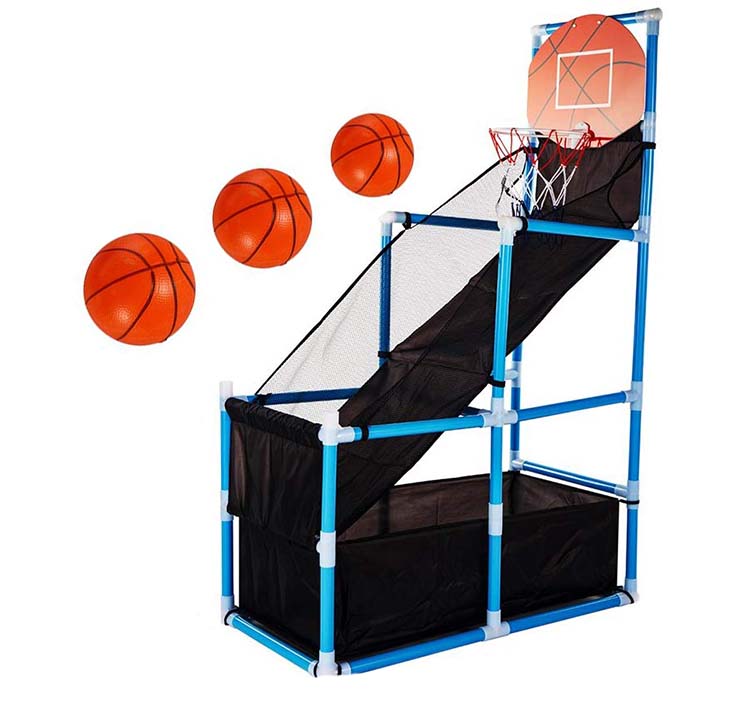 Basketball Hoop Arcade Game
This arcade-style basketball hoop is a fun way to practice skills and have fun. It can be used inside or outside, and is fun for one child or several children.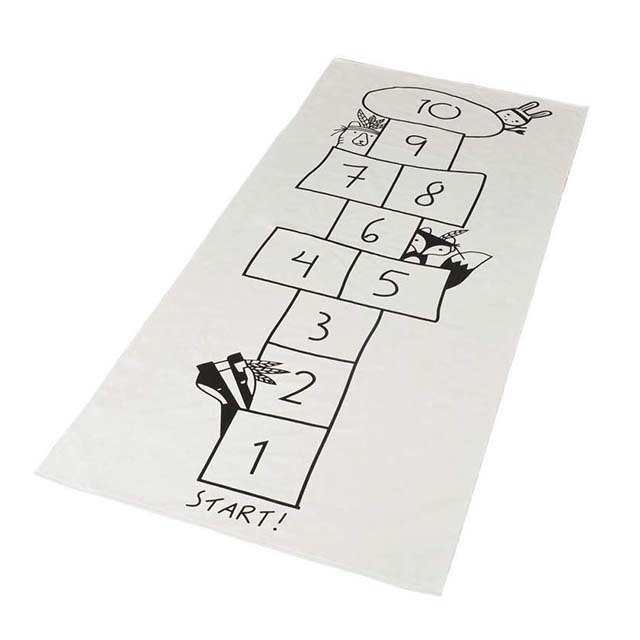 Hopscotch Game Rug
This cute runner rug doubles as a hopscotch game. It's adorable for a kids room and will be fun for them to play as well.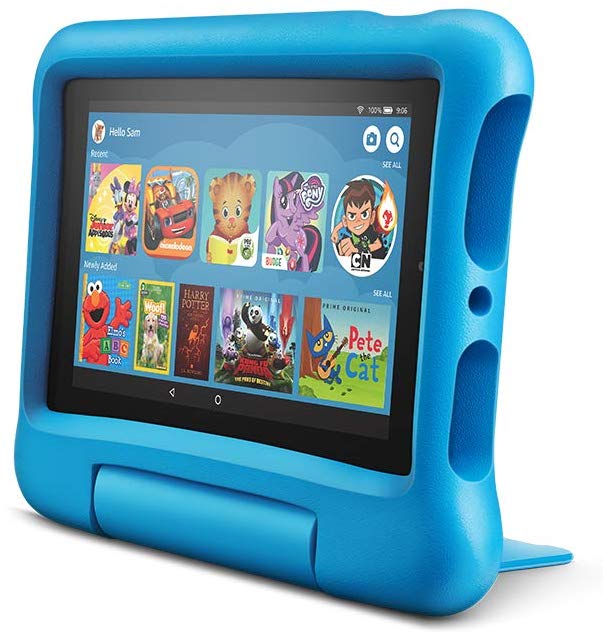 Amazon Fire Tablet – Kids Edition
What's the secret to keeping your kids off of your tablet? Getting them their own! Amazon Fire made these kids tablets that are great for entertainment and education. It's definitely the birthday present that keeps giving.
And in case you've missed our other gift guides, be sure to check them out too!
Alex Maranto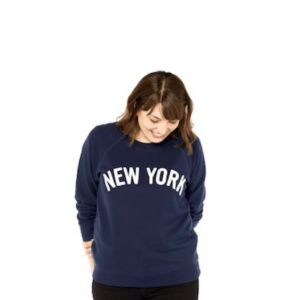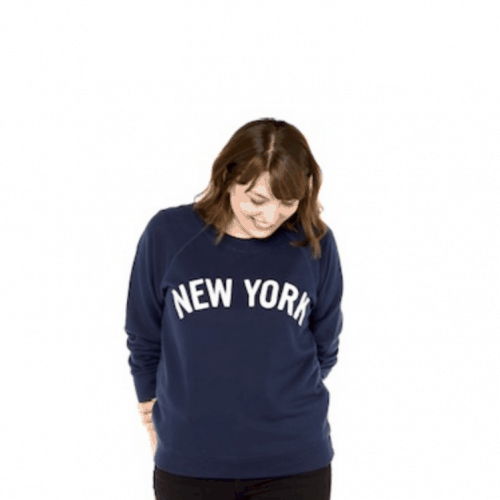 Alex holds a BFA in graphic design and advertising from School of Visual Arts in New York City.
Post-college she was Licensed Real Estate Agent and an assistant photo stylist in New York before moving back to her hometown of Houston for pursuing her creative endeavors.