50 of the Best Gift For Him – Let's be honest, it's not exactly shopping for a gift for Dad even when you aren't in the thick of holiday season! We've put together 50 unique gift ideas for him to help take a little burden off of your shopping list…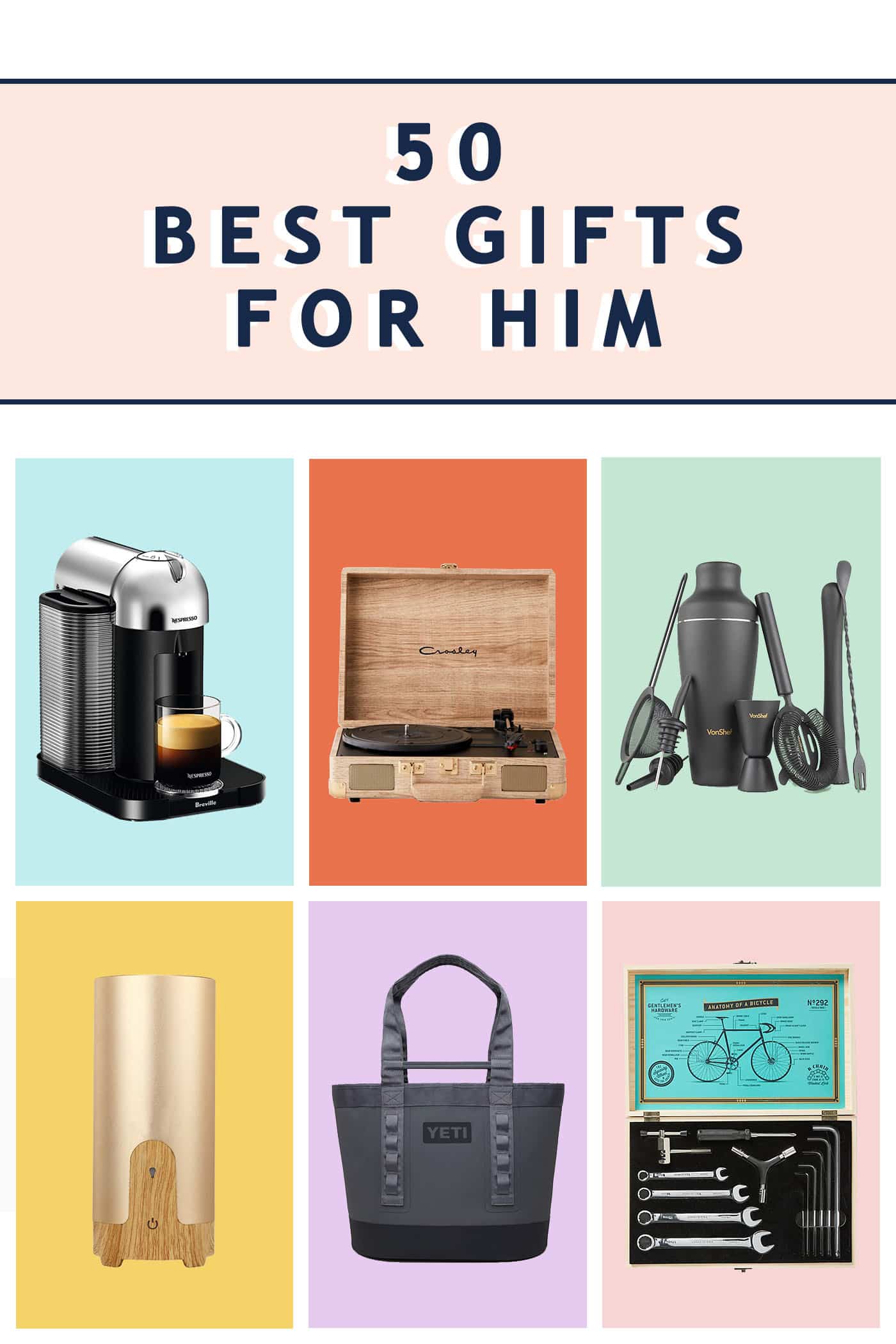 Coming up with gifts for men can much be easier said than done. Whether you're looking for a birthday gift for dad or the perfect gift for your guy, they usually have everything they need.
You can't go wrong with getting him a personalized gift, a unique gift, or a gift card to his favorite store. Gift cards might be considered taboo, but let's face it, they don't disappoint! Especially for the very particular men in your life.
We have the ultimate gift guide with 50 great gift ideas for him that aren't some form of hot sauces. This list is full of great Christmas presents for him, and it doubles as a resource for birthday gifts, anniversary, and Valentine's gift ideas, too!
Before you do too much damage online shopping our gift ideas for him, be sure to bookmark our unique gifts for girls and funny white elephant gift ideas too!
Gifts for Men: 50 Best Gift Ideas for Him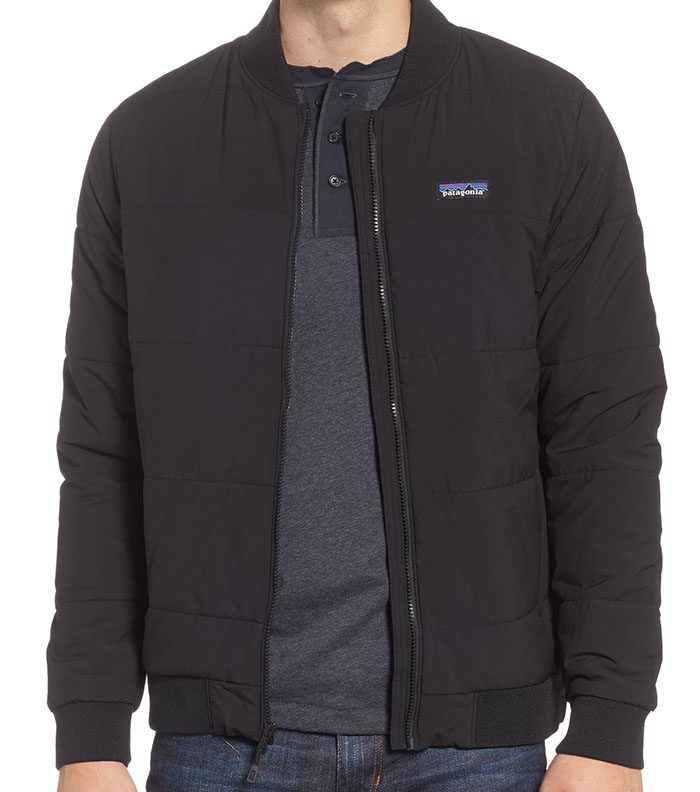 Patagonia Bomber Jacket
This Patagonia bomber jacket is the perfect mix of sporty and nice. He'll be able to wear it as an "everyday" jacket during cooler months and look great without even trying. They have it so easy!
Retro Wireless Wood Speaker
One of our favorite items on this list for him is this retro wireless wood speaker from Sharper Image. We love the mid-century look, and it makes for one of the best gifts for him!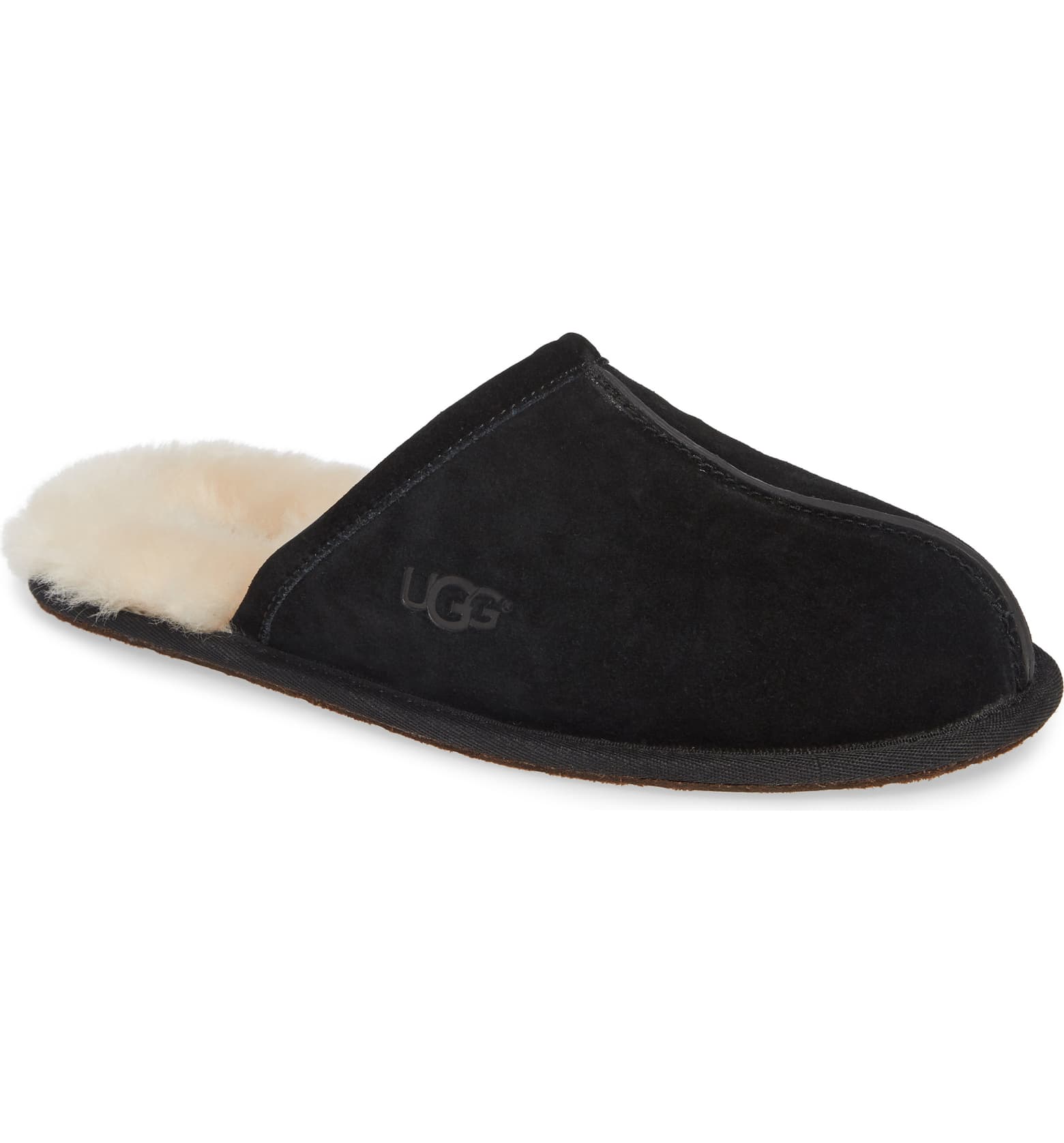 UGG Slippers
These are not just any old slippers! UGGs are famously comfortable and make a great gift for men. He'll love these shearling and suede slippers so much he'll want to wear them out of the house, too!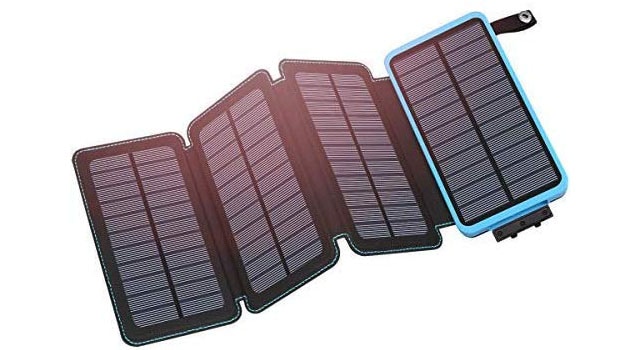 Portable Solar Charger
If he's a gadget guy, he'll love this solar powered charger pack. It charges any device and keeps him connected on all of his adventures.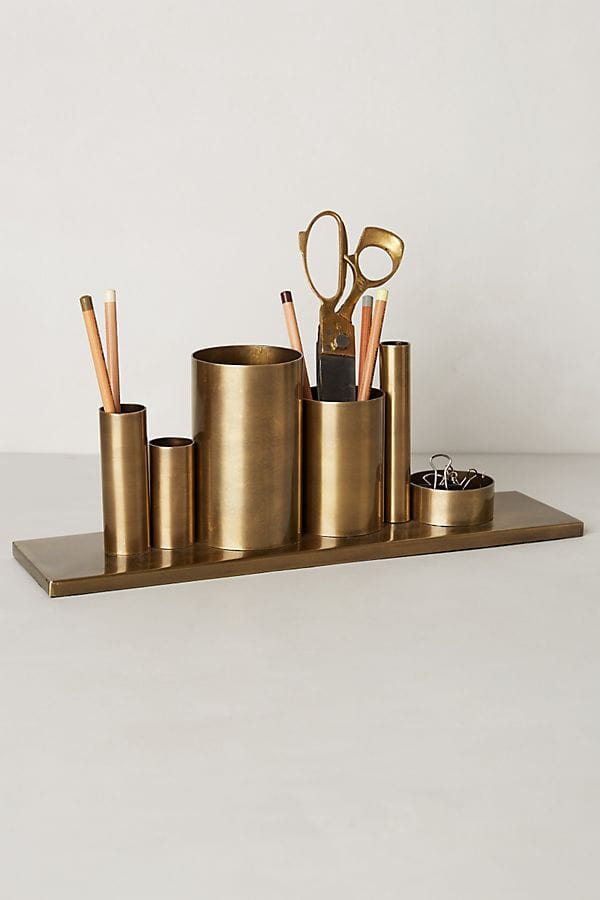 Codify Desk Organizer Gift for Him
Speaking of upgrading his office, the Codify desk organizer from Anthropologie is a very sophisticated addition!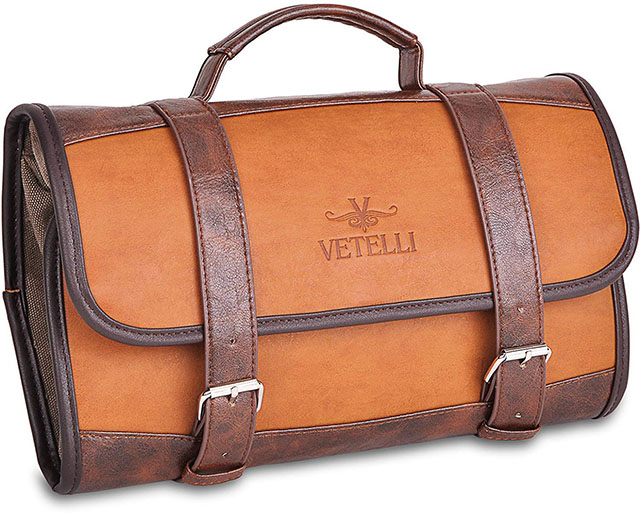 Travel Toiletry Bag
If he doesn't have a toiletry bag, get him this one. It hangs for easy packing and use, and folds together neatly for transport.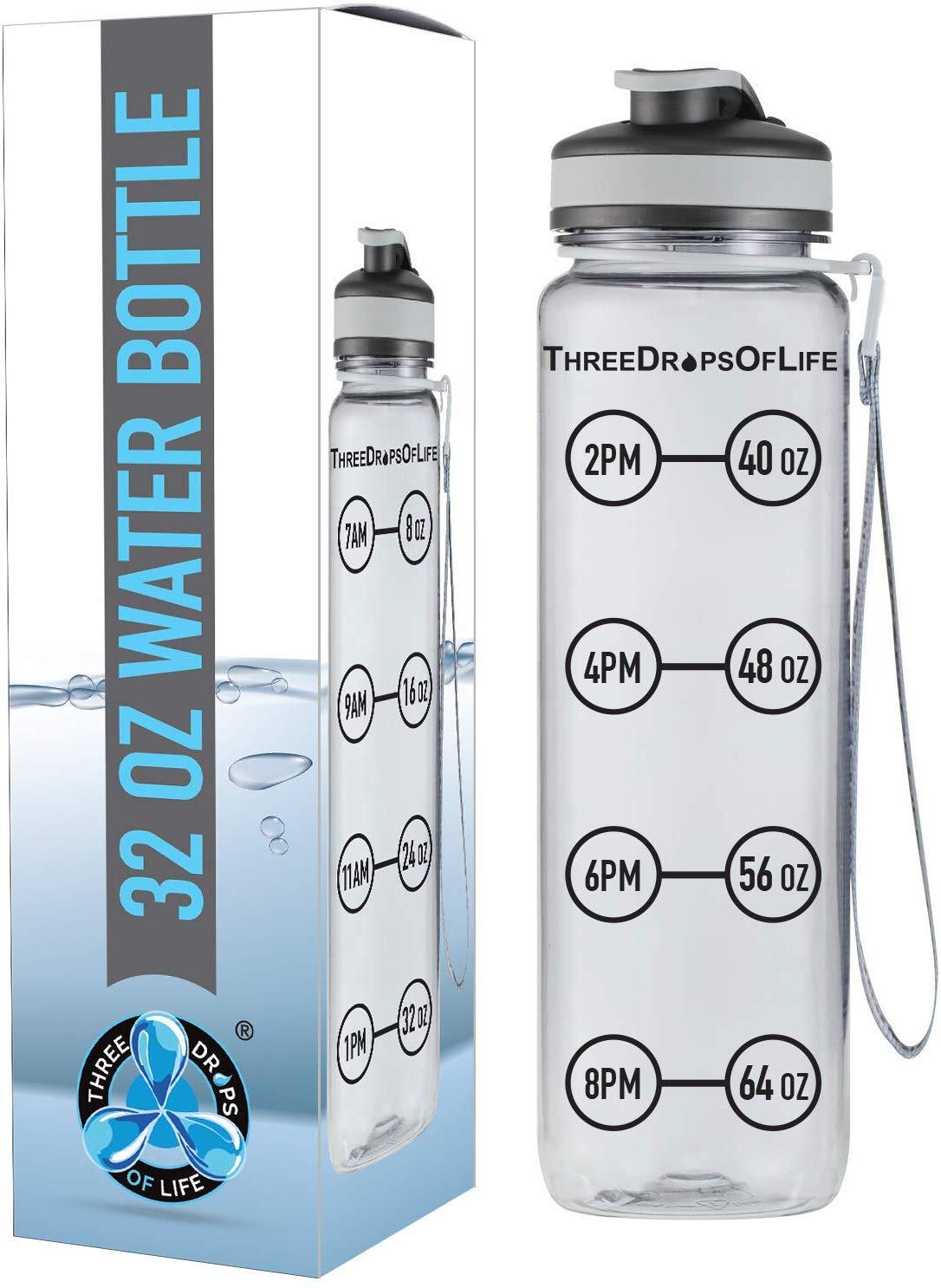 32oz Water Bottle
Drinking the recommended 64oz of water per day has never been easier for him. This water bottle cleverly shows the ounces consumed alongside the time of day – genius!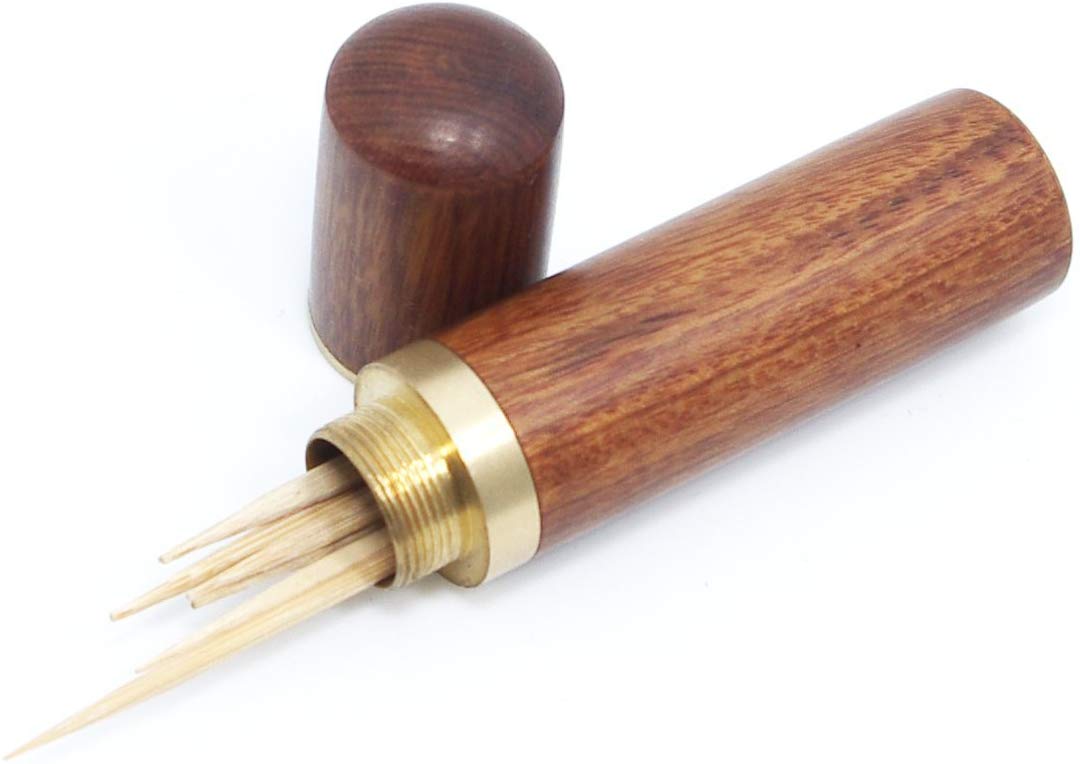 Toothpick Holder
This wooden toothpick holder is a great stocking stuffer for him. It's a much nicer alternative to loose toothpicks in his car console or pockets, and he'll look like quite the gentleman offering a toothpick from this case to anyone in need.
Tile Mate
Have you ever misplaced your keys and thought, "I wish I could call them." That's what Tile Mate does! He can attach the tile to his keys, wallet, phone, earbuds, or any other object and find it with ease through the connected app. No more panic-searching for a phone on silent!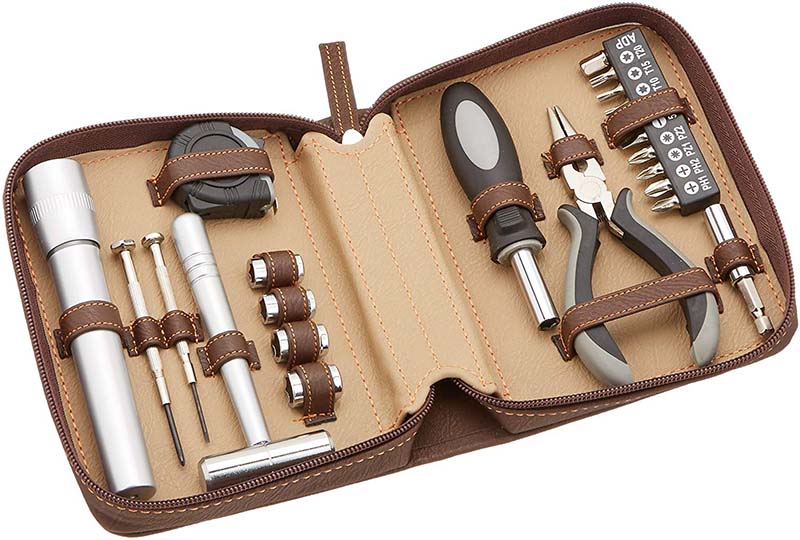 Tool Kit
This tool kit comes in a brown leather case to keep all of the tools neatly packed and ready to go. It's the perfect kit to keep handy at his office or in his car.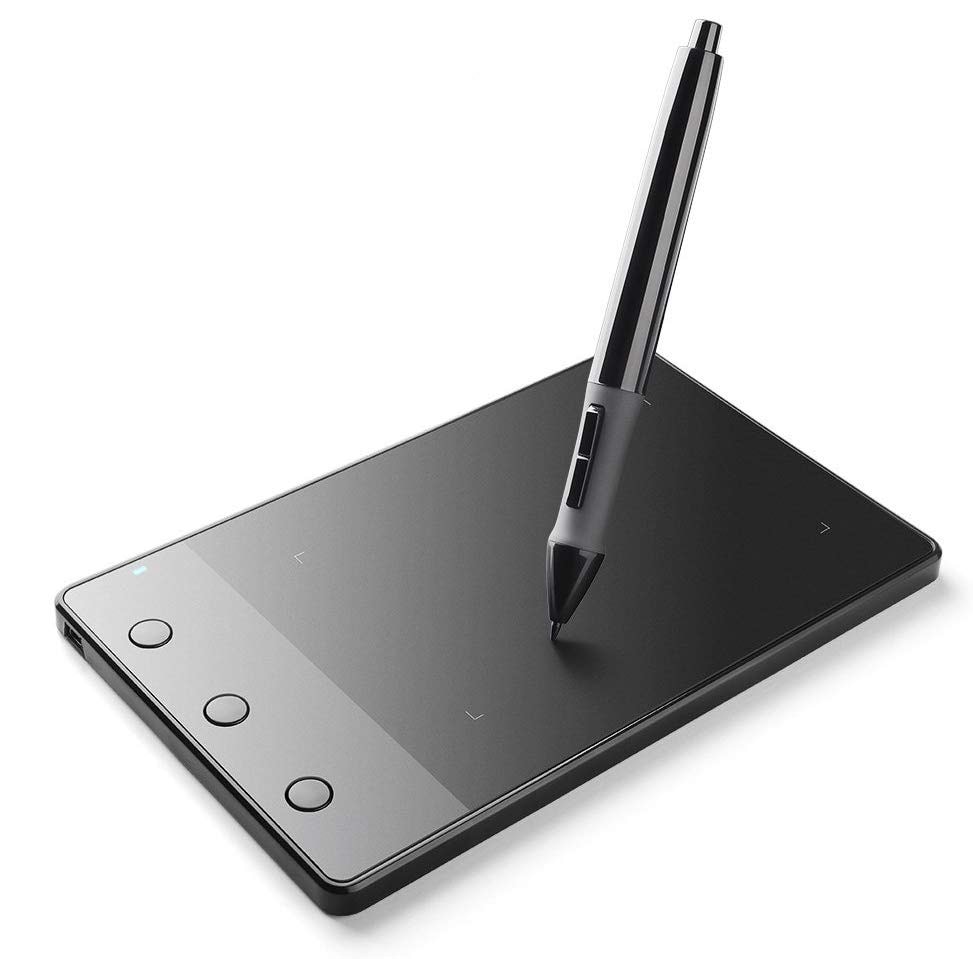 Wireless Tablet
He'll be able to draw on this cool wireless drawing tablet and have it appear on his computer or phone. The pen and pad also work as a mouse, allowing him to click and scroll anywhere on his screen.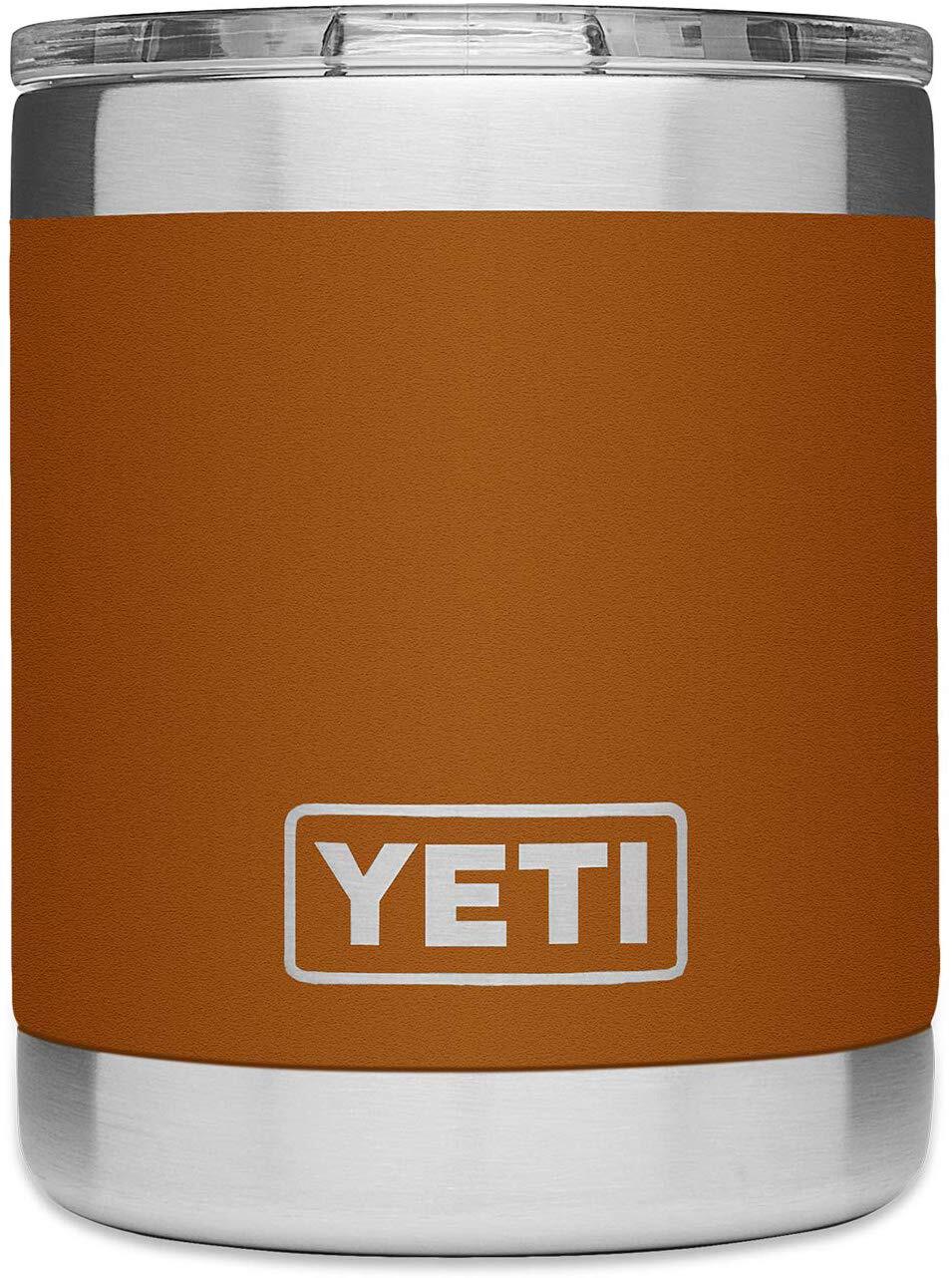 Colored Stainless Steel Yeti Tumbler
The Yeti tumbler is insulated to keep his hot drinks hot and his cold drinks cold. It also has a lid, so it's great for coffee and drinks on the go, and it comes in lots of color choices.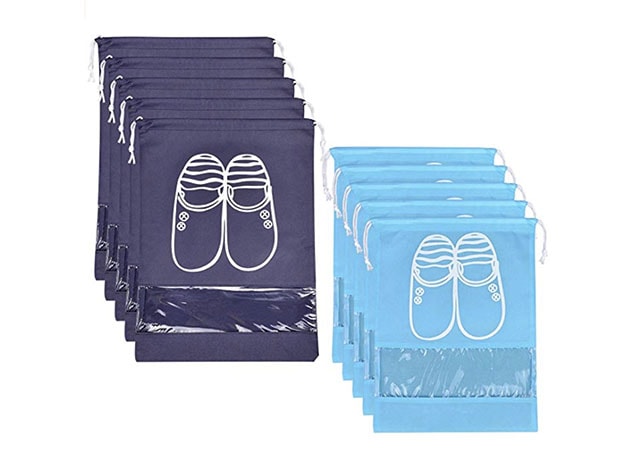 Practical Gift for the Man: Shoe Bags
These shoe bags are a great add-on to the clothing packing bags. The frequent traveler will appreciate keeping all of their belongings neat and separate.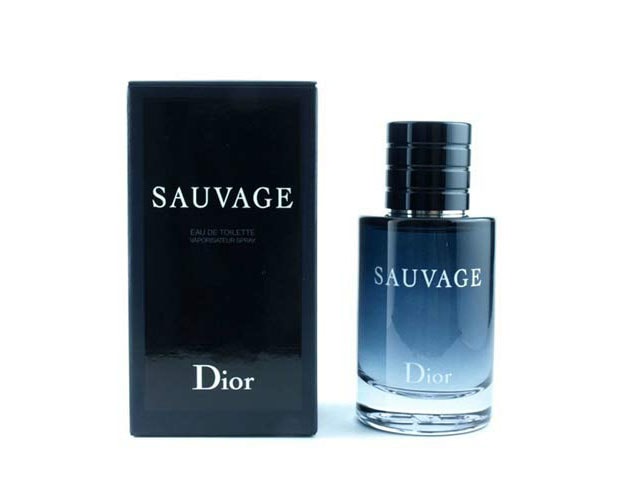 Sauvage by Dior
He may not be a cologne kind of guy, but every man should have at least one nice fragrance for special occasions, and we love the scent of Sauvage by Dior.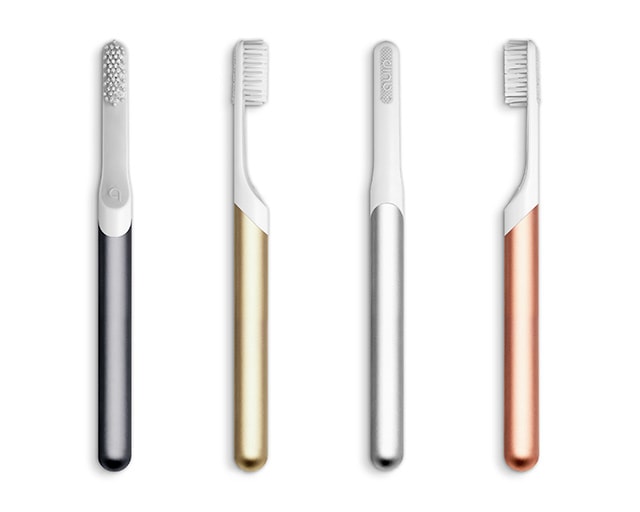 Quip Toothbrush
If you haven't tried Quip yet, this is a great gift for him, and yourself. Quip is a subscription electric toothbrush and toothpaste service that automatically sends replacement heads and paste. The sleek designs are a big improvement over traditional electric toothbrushes.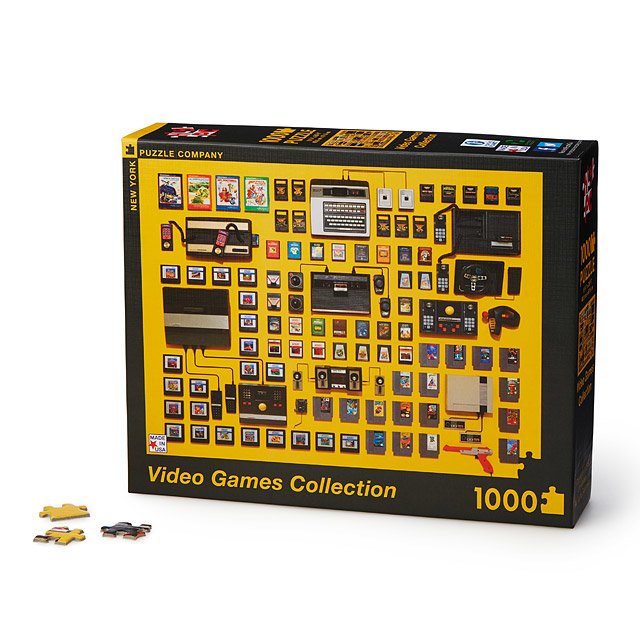 Video Games Jigsaw Puzzle
Putting this Video Games Collection puzzle together will be a fun way to reminisce on the video games he used to play. Fair warning: it may result in him bringing home another console!
Gold Pens (set of 6) as office Gifts for Him
These gold pens are a nice stocking stuffer gift for him. He can upgrade his office game at home or at work.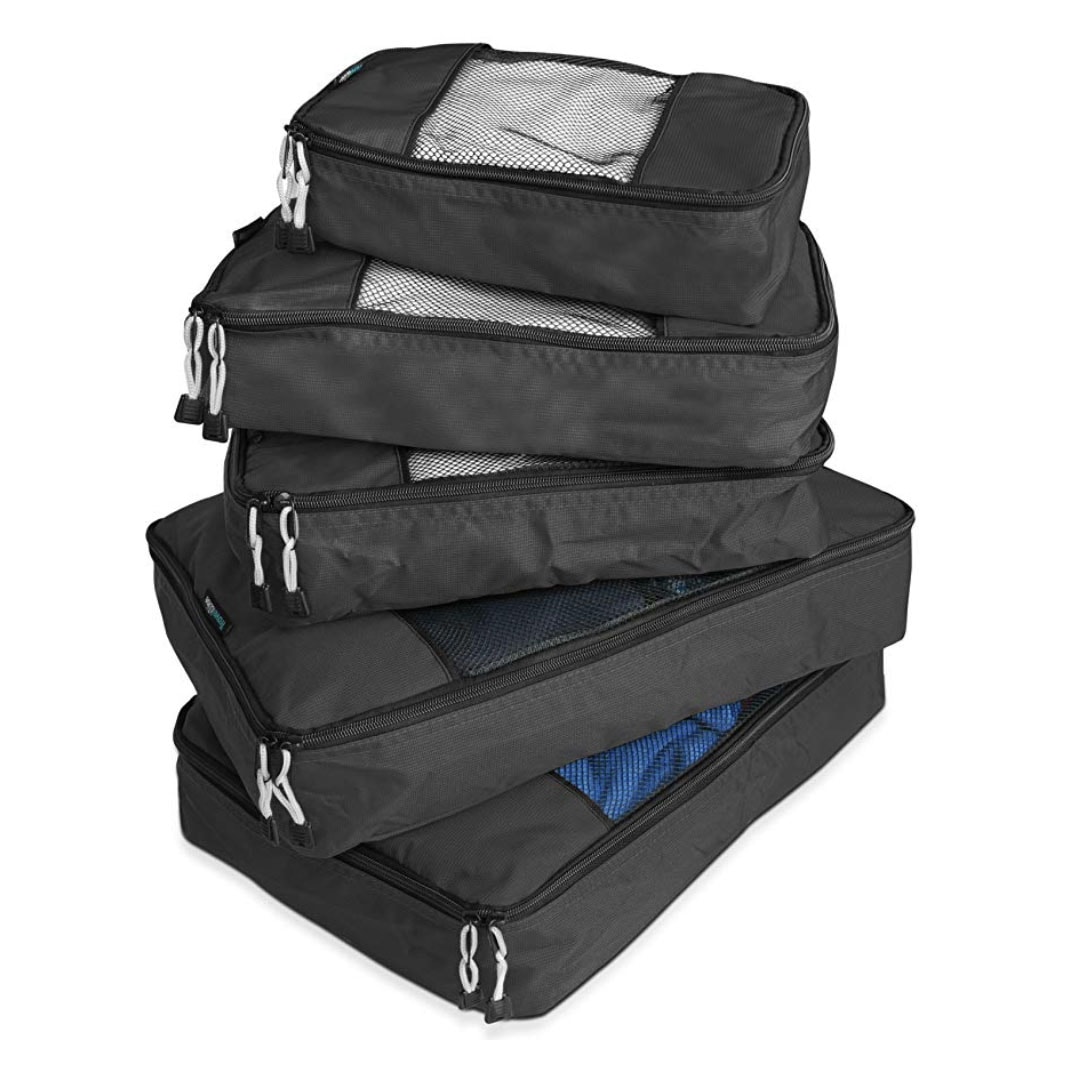 Packing Bags
He'll be able to pack for his travels neatly with these luggage organizers. The set comes with 1 small, 2 medium, and 2 large bags.
NuFace Toning Device
Keep him looking young and fresh with a NuFace mini facial toning device. It's a noninvasive microcurrent device that promotes anti-aging. We might add this one to our own list…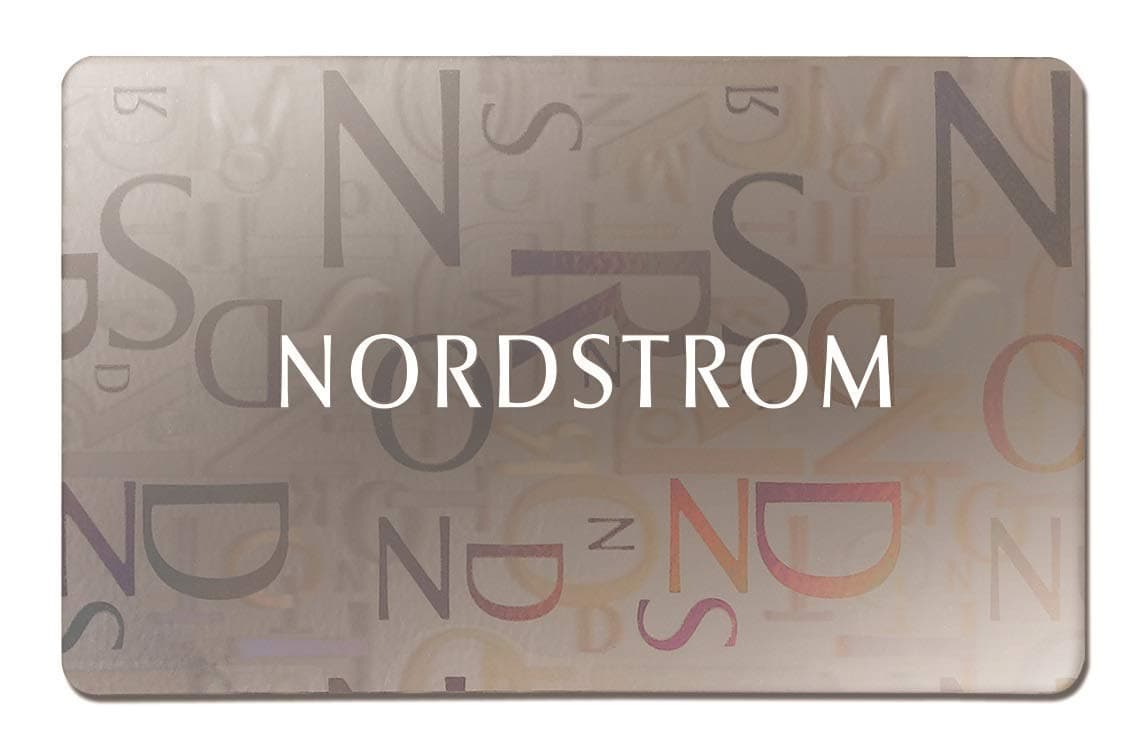 Nordstrom Gift Card
If you're not sure what else to get him, get him a Nordstrom gift card. You can always offer to go with him to pick something out – they have great gifts for men!
Nespresso Coffee and Espresso Maker
If you don't have a single-cup coffee maker already, we recommend this Nespresso coffee and espresso maker. It's a great gift, especially since it's one you can both enjoy!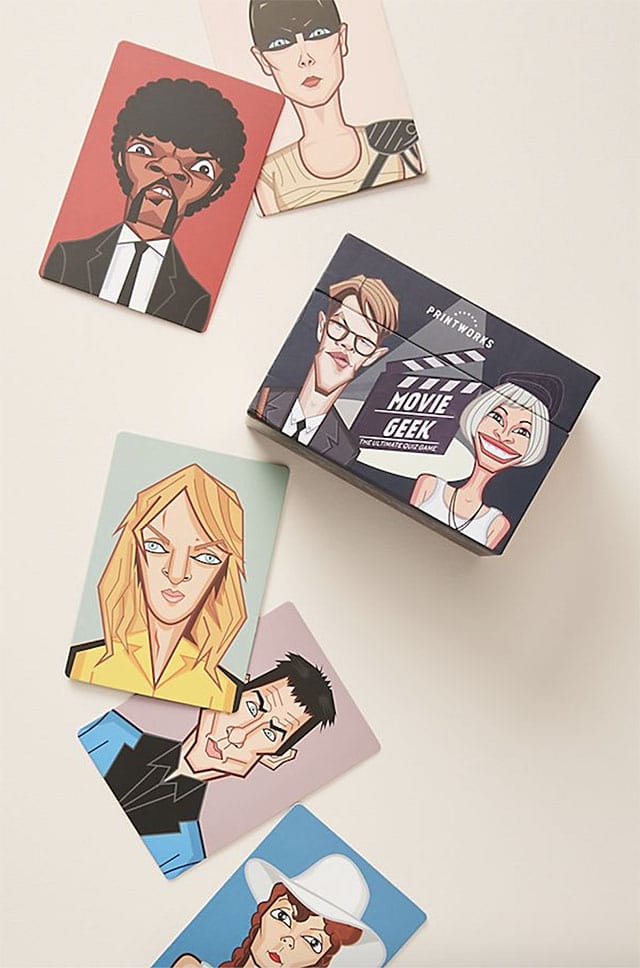 Movie Trivia Game
If he's a film buff, he'll love playing this fun movie trivia game featuring all the greats.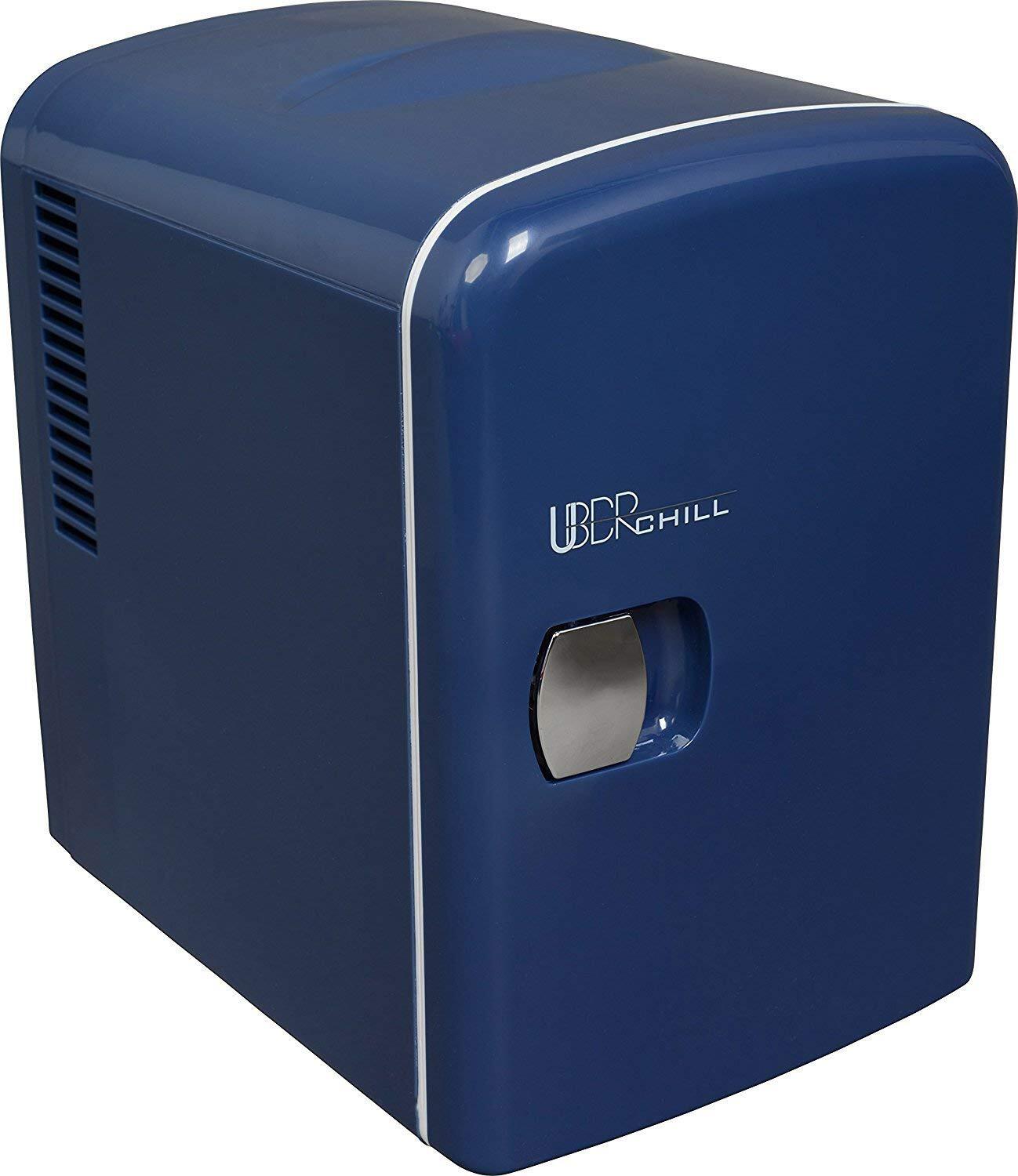 Retro Mini Fridge Gift for Him
Meet the mini fridge that is perfect for his man cave. It holds a six pack of beer, or a few beers and some snacks. What else is needed?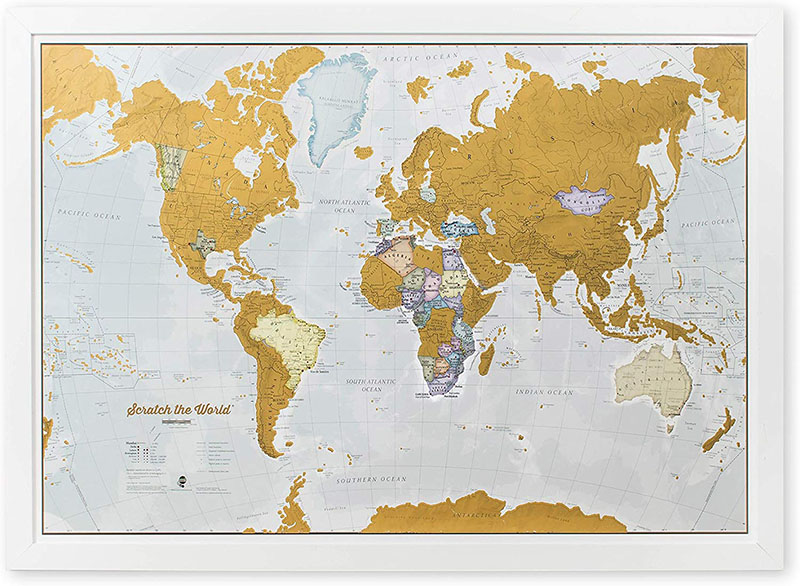 World Travel Map
He'll be able to track of trips adventures with this scratch-off world travel map. How fun!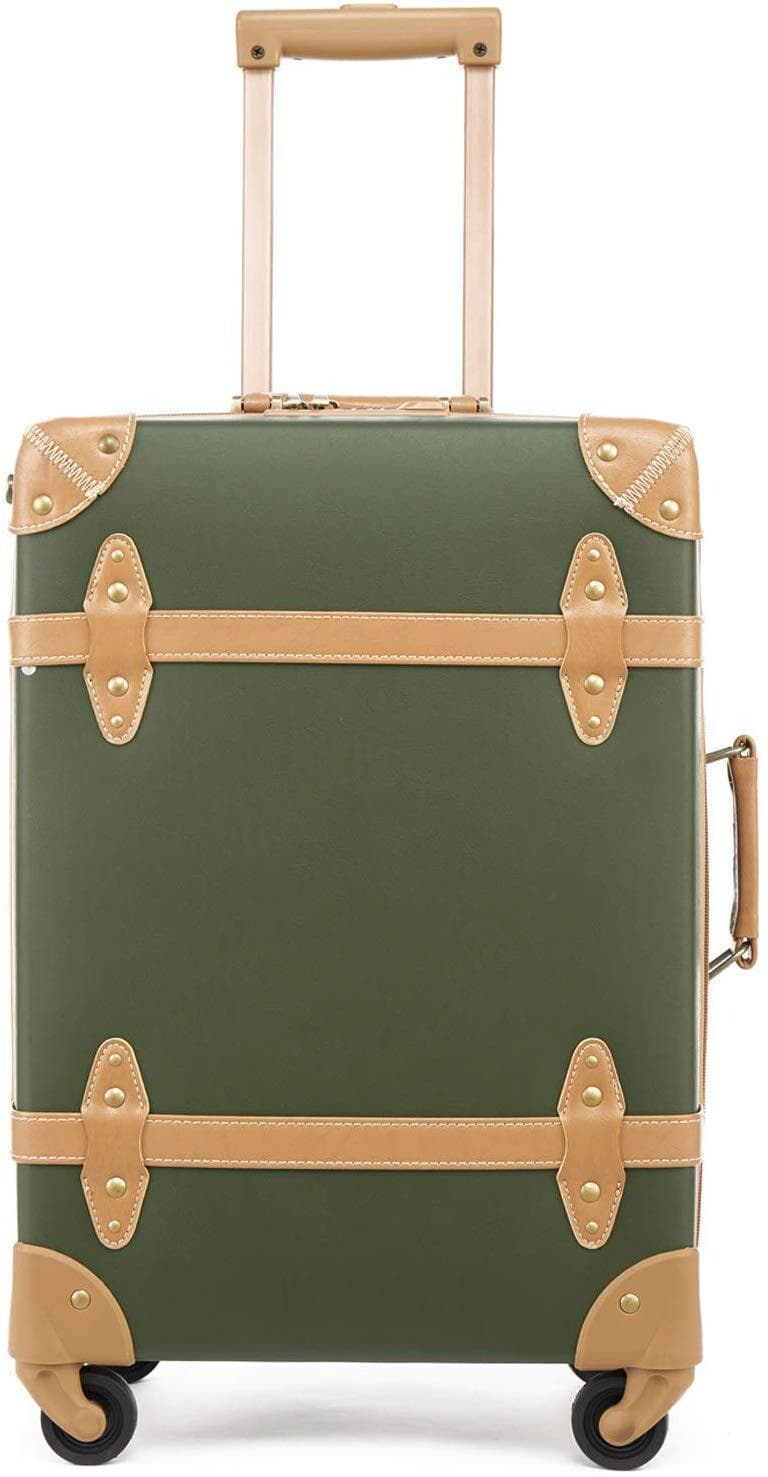 Vintage Carry On Luggage
Luggage is always a great Christmas gift, and it's the perfect excuse to plan a getaway. These vintage inspired carry-ons come in multiple colors – perfect for the whole family or as gifts for him!
Knife Set
Whether he cooks or not, a nice knife set is a must. This block comes with everything he'll need to whip up a meal and host it.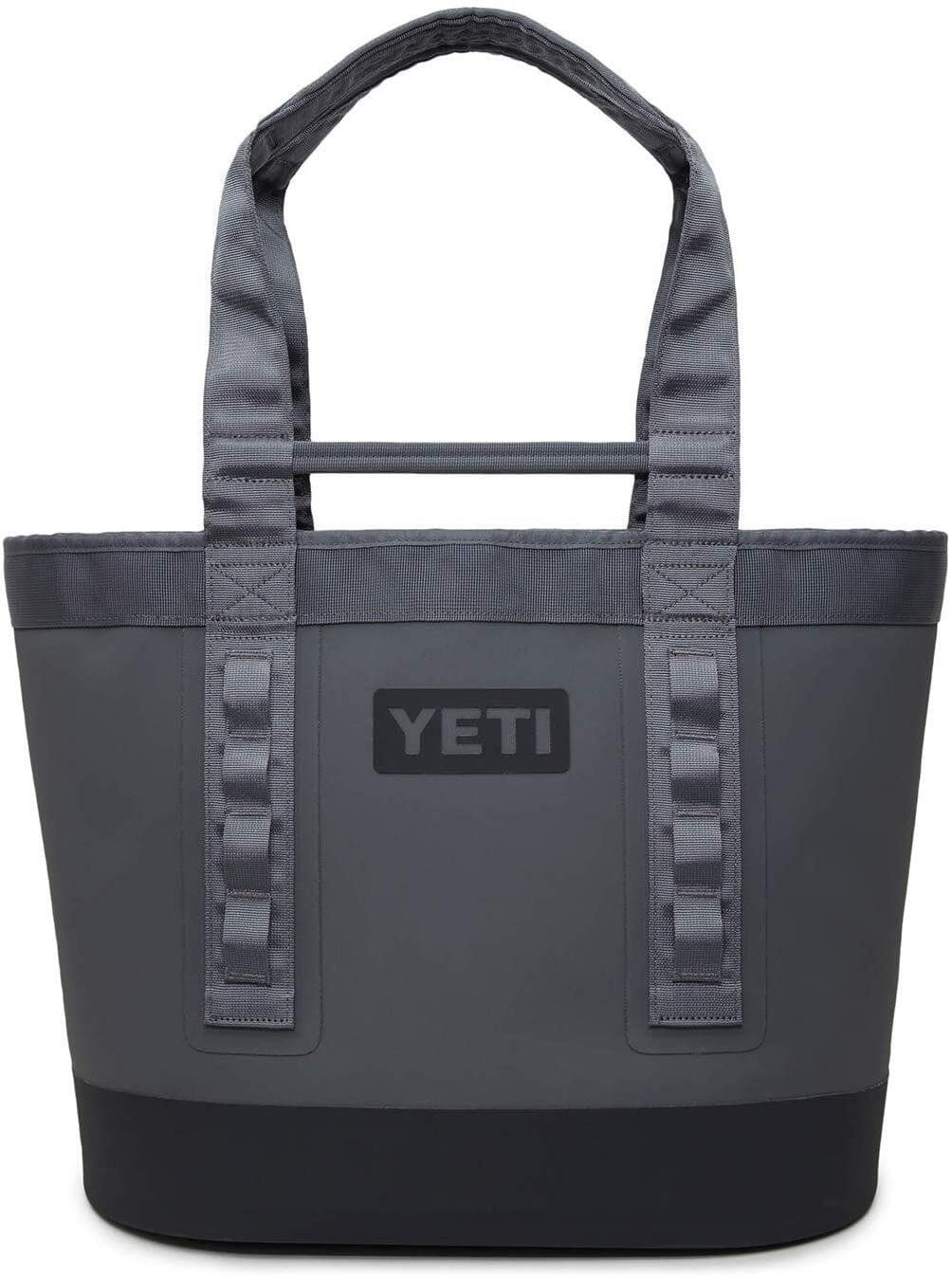 Yeti Insulated Tote
He'll be prepared for any adventure with this all-purpose Yeti tote. It is waterproof and durable, making it the perfect carry all for whatever comes his way.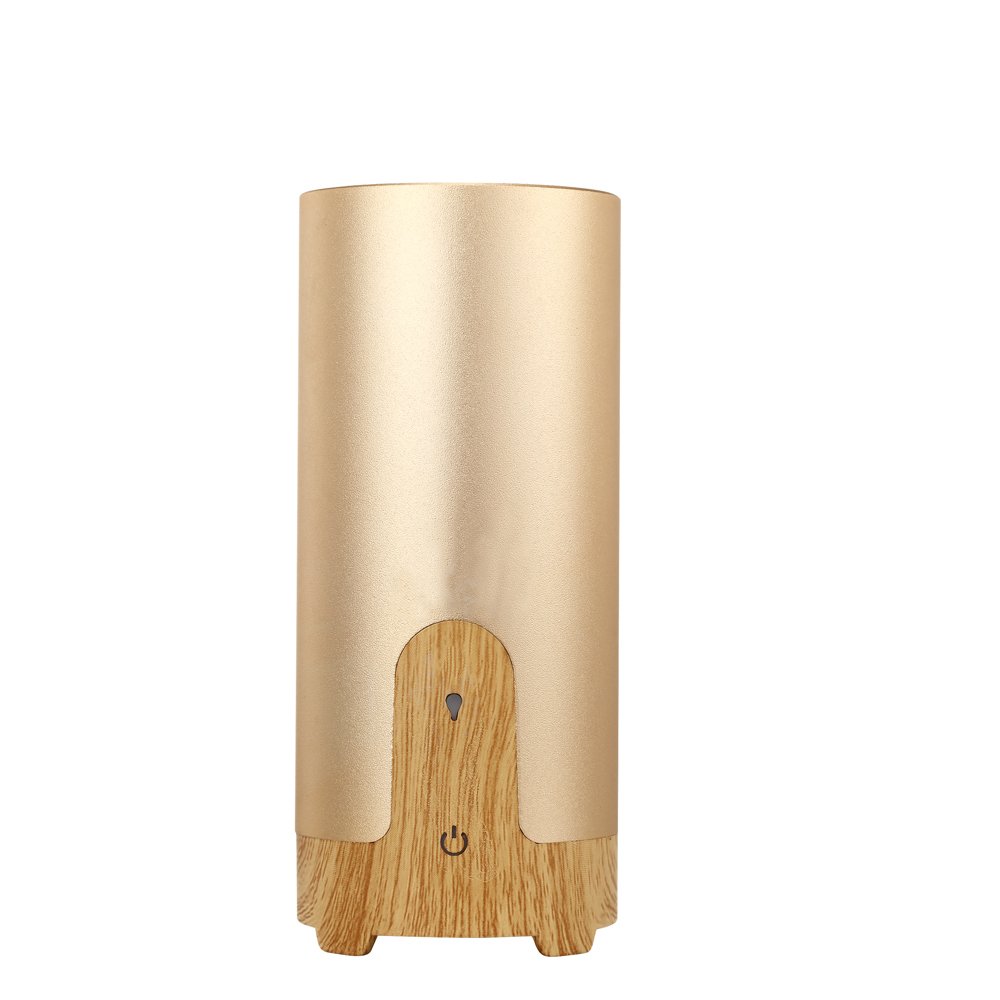 Humidifier
This cool modern humidifier is perfect for his office or bedroom. It comes in wood with a gold or silver cover, and is, "whisper quiet."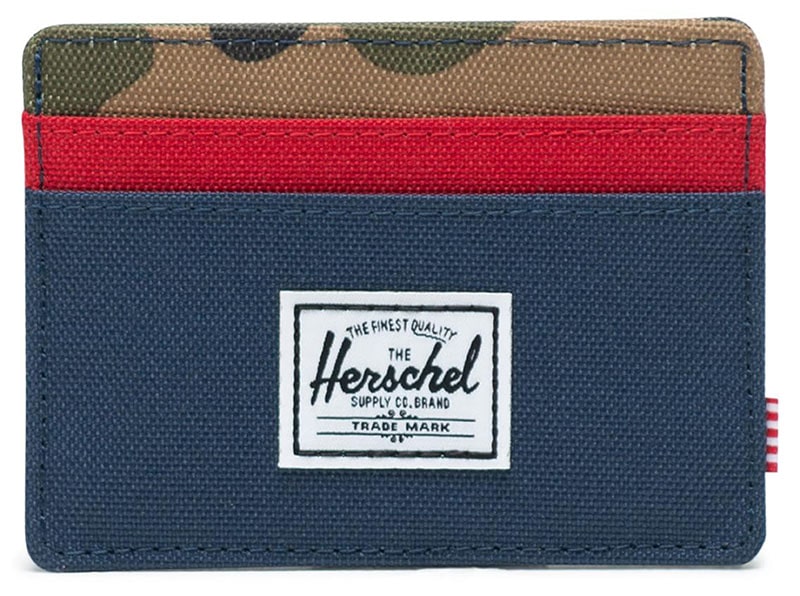 Herschel Wallet
Wallets are a commonly requested gift since they usually go through so much wear and tear. If he's up for a new one, grab this cool Herschel card wallet.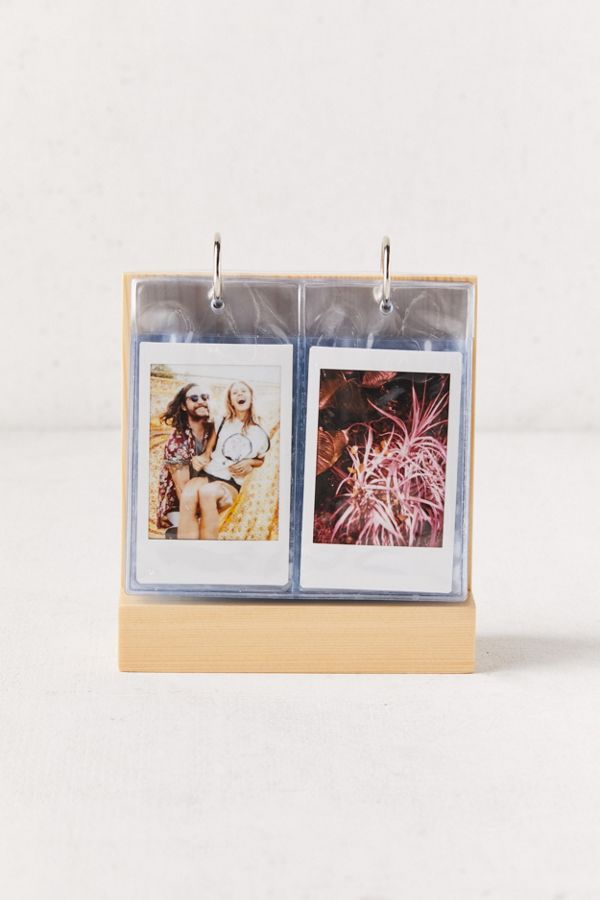 Flip Frame
Fill this flip frame with polaroids for a heartfelt Christmas gift, and leave a few pages blank for the memories to come!
Face Masks
This one is more of a stocking stuffer, but hey, guys should care for their skin, too! Get yourself a one and next time you hang out you can "Netflix and face mask."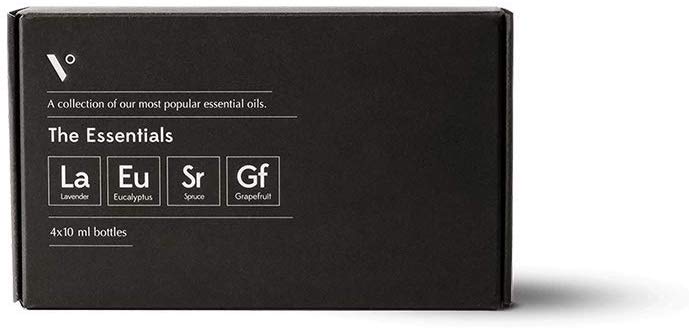 Vitruvi Essential Oils
If your guy enjoys essential oils, this pack from Vitruvi is perfect for his diffuser. It has lavender, eucalyptus, spruce, and grapefruit, yum!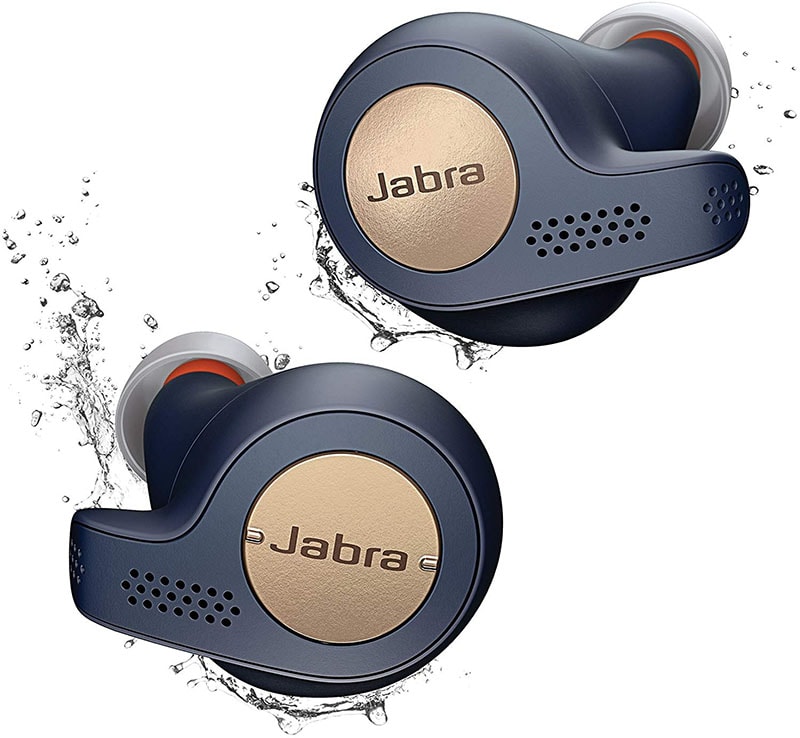 Jabra Wireless Earbuds
Jabra makes wireless and waterproof earbuds that are perfect for the athletic guy in your life. He'll be able to enjoy music, podcasts, audio books, and phone calls on the go, without worry.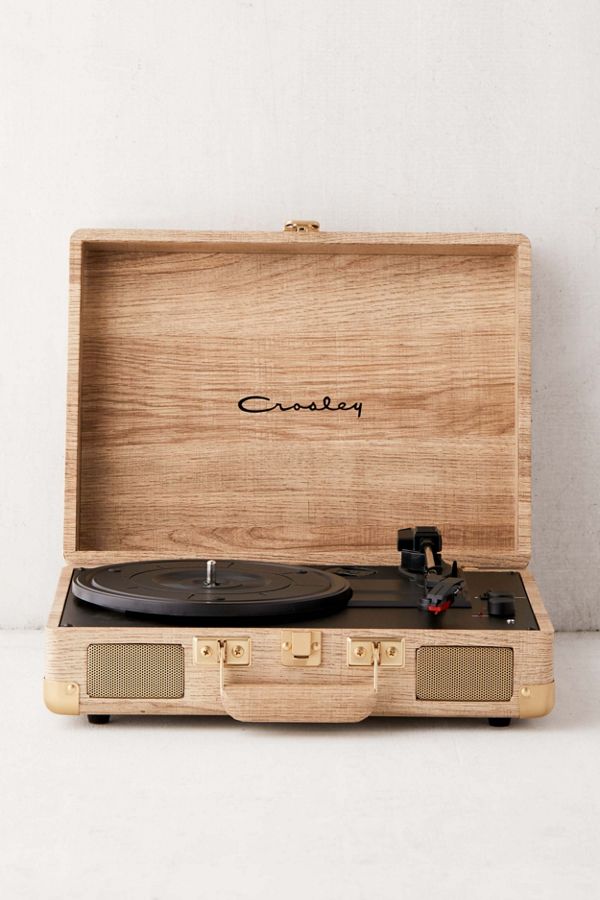 Crosley Bluetooth Record Player
If he doesn't have a record player already, this one is a great gift. The Crosley Wood Cruiser has built in speakers that play sound wirelessly.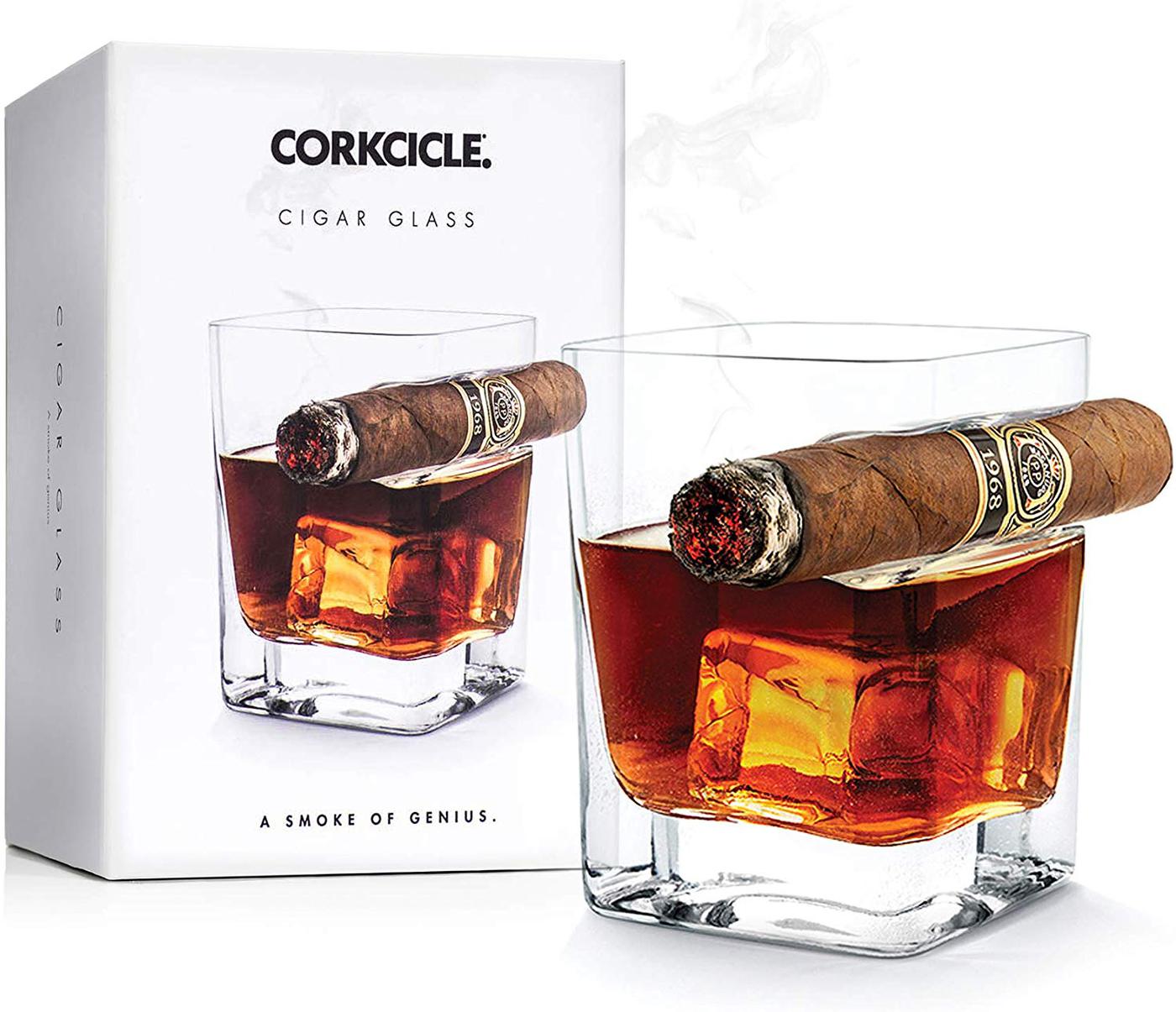 Cigar Glass
Corkcicle makes these old fashioned glasses with built in cigar rests. Pair with a nice cigar or bottle of his favorite liquor.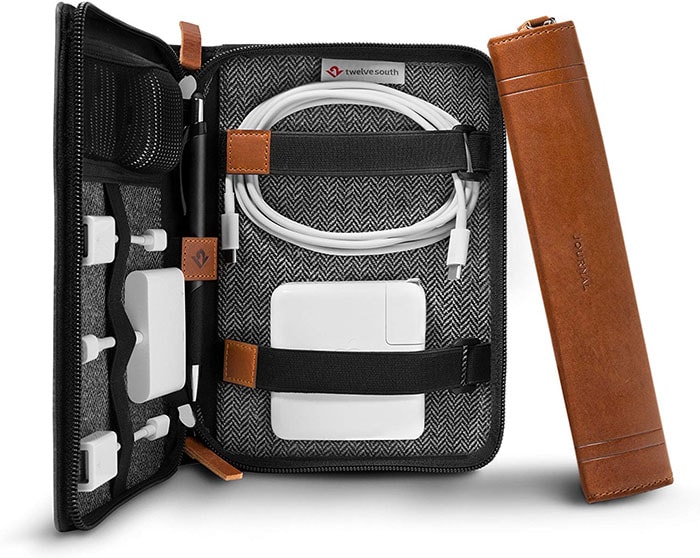 Cable Carrier
This cable carrier keeps cables and adapters safely and neatly stored for travel, and is a great way to make sure he doesn't forget an important cord while he's away. At home, it's a great alternative for a drawer stuffed with working and non-working cords.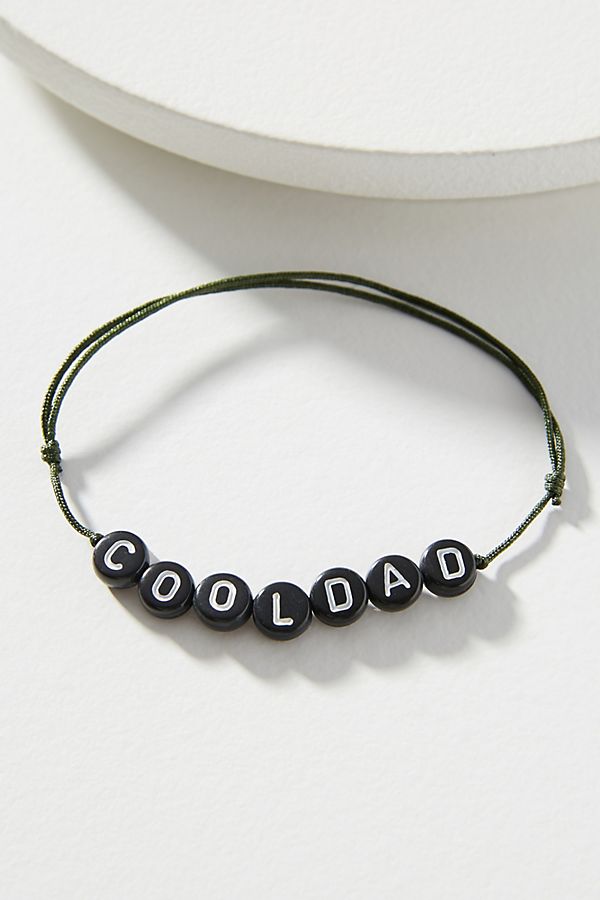 Cool Dad Bracelet
Let him know that he's a cool dad with this cute spell out bracelet. (There's one for you too, mom.)
Shapes Apple Watch Band
Casetify and Poketo teamed up for this cool abstract watch band which is compatible with Apple Watch series 1 to 4. How great are the colors?!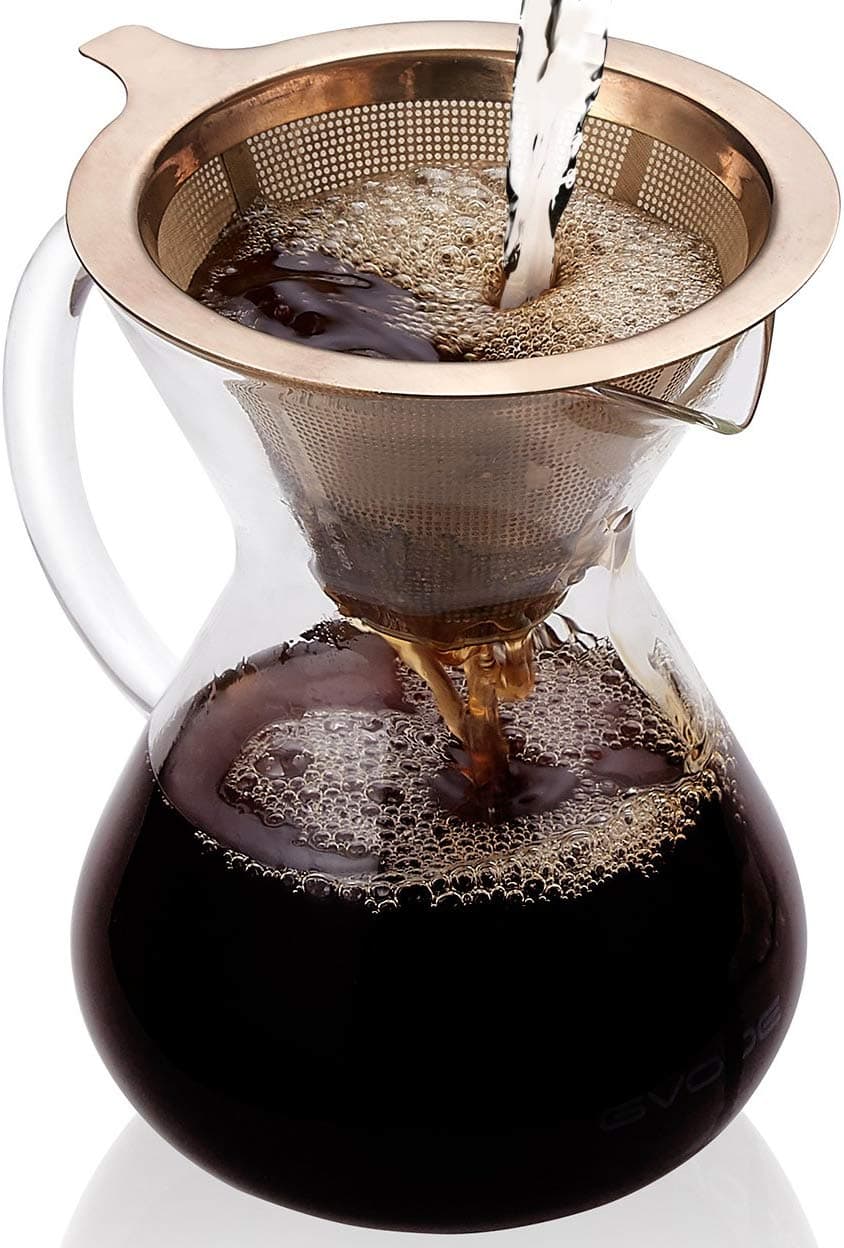 Pour Over Coffee Maker
He'll be able to sip on a hand-crafted, home-brewed cup of joe every morning with this pour over coffee maker.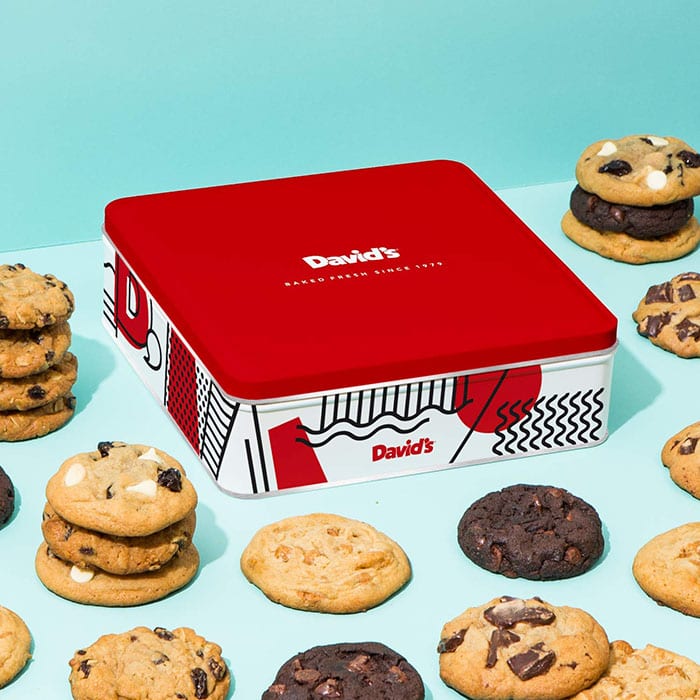 Box of Cookies
If you don't know what to get him, get him a fool-proof box of David's cookies.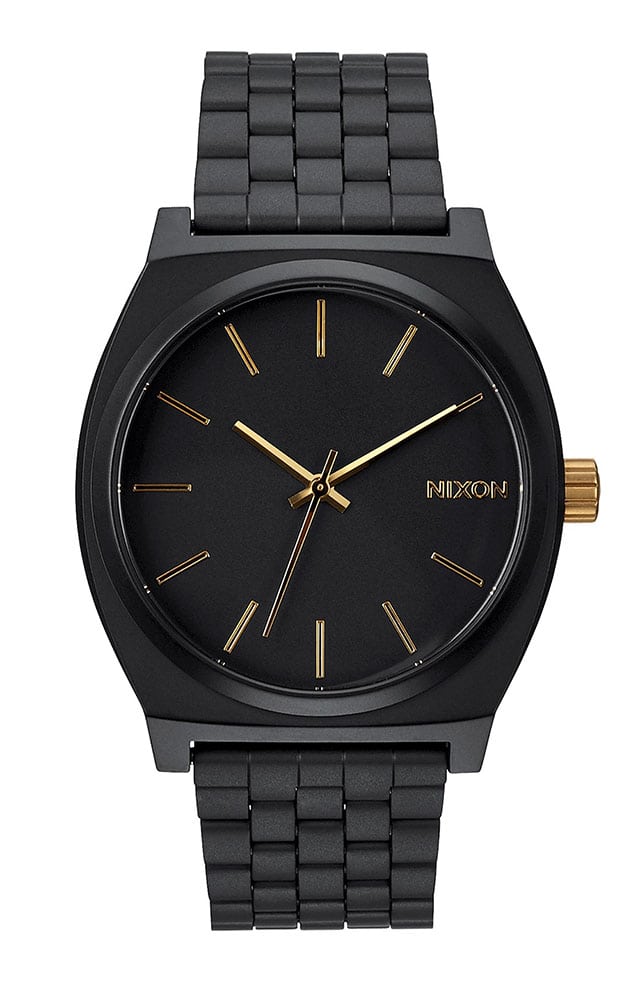 Nixon Watch
This super sleek Nixon watch in matte black and gold watch will effortlessly elevate his style.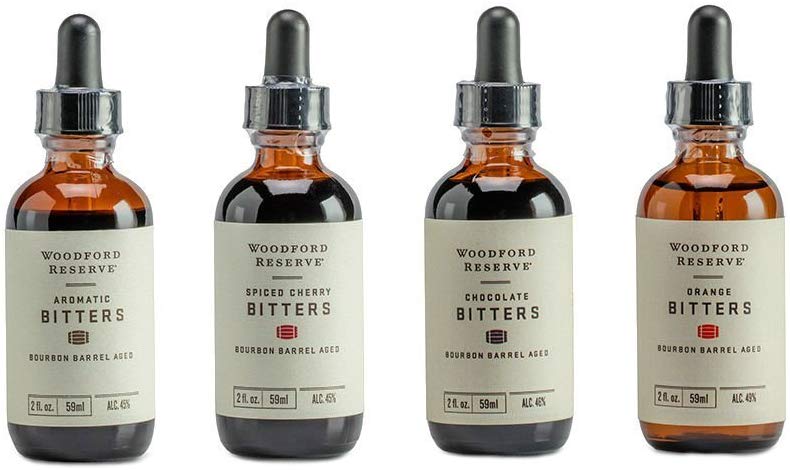 Woodford Reserve Bitters (set of 4)
Help him release his inner mixologist with this set of bitters from Wood Reserve. Cheers!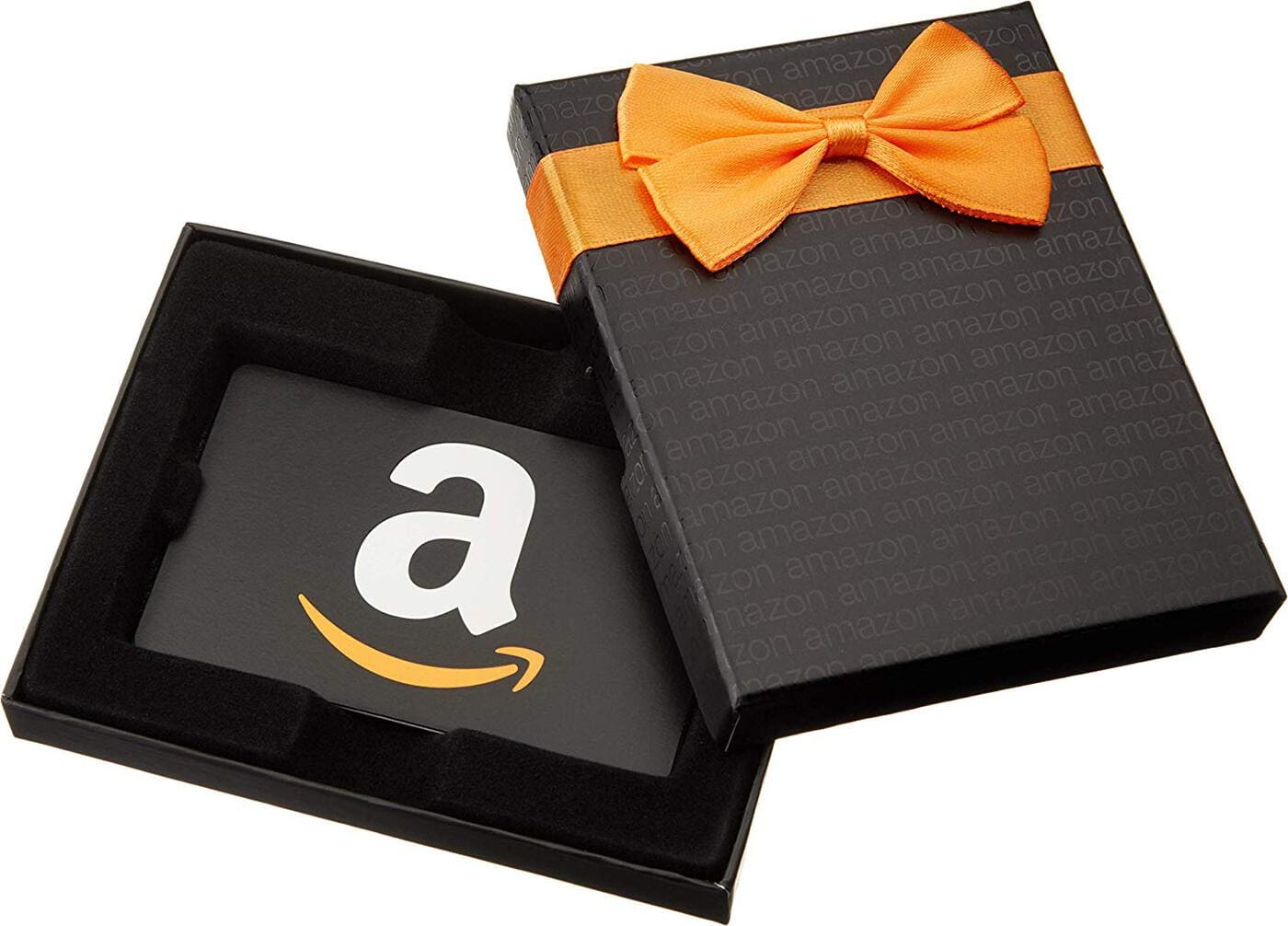 Amazon Gift Card
The gift that no one will complain about! Put any amount on an Amazon gift card and sit back while they use it to buy their own gifts.
Six Pack
The perfect gift for men. Grab six of his favorite beers, or a variety of new ones to try, and put them in this festive six pack case. The cardboard case comes with a built-in card for a sweet note.
Leather Band for Apple Watch
If he already has an Apple watch, he'll love a nice leather band for it. It'll be the perfect accessory to swap in for work and special occasions.
Anatomy of a Bicycle Kit
Make sure he's prepared with a box of Gentlemen's Hardware. If he rides a bike, this bicycle tool kit is the a really convenient gift for the man in your life. And it looks cute, too!
The Ultimate Bar Book by Mittie Hellmich
Whether it's for a holiday party, or just a regular Tuesday, he'll be able to whip up any drink from The Ultimate Bar Book, which has over 1,000 cocktail recipes!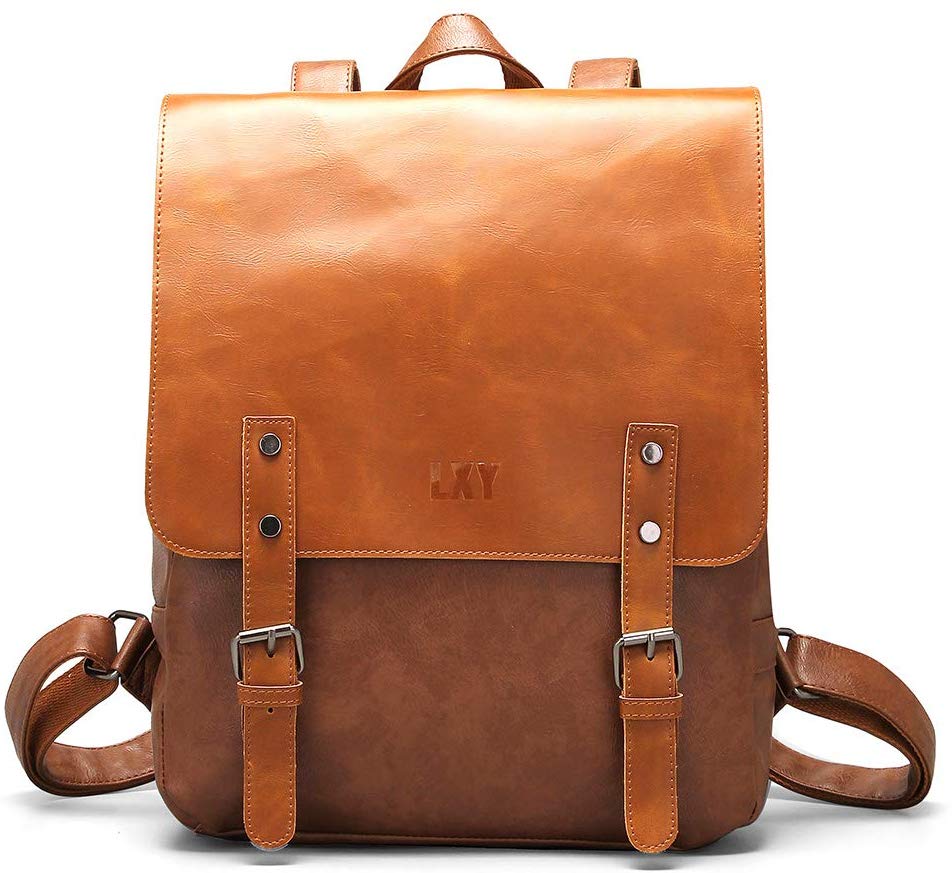 Brown Leather Backpack
This faux leather backpack is a great way to tote a laptop or books around whether he needs to be dressed up a little – or just likes to!
Bar Tools
If you're already thinking about getting him The Ultimate Bar Book, definitely pair this set of matte black bar tools with it.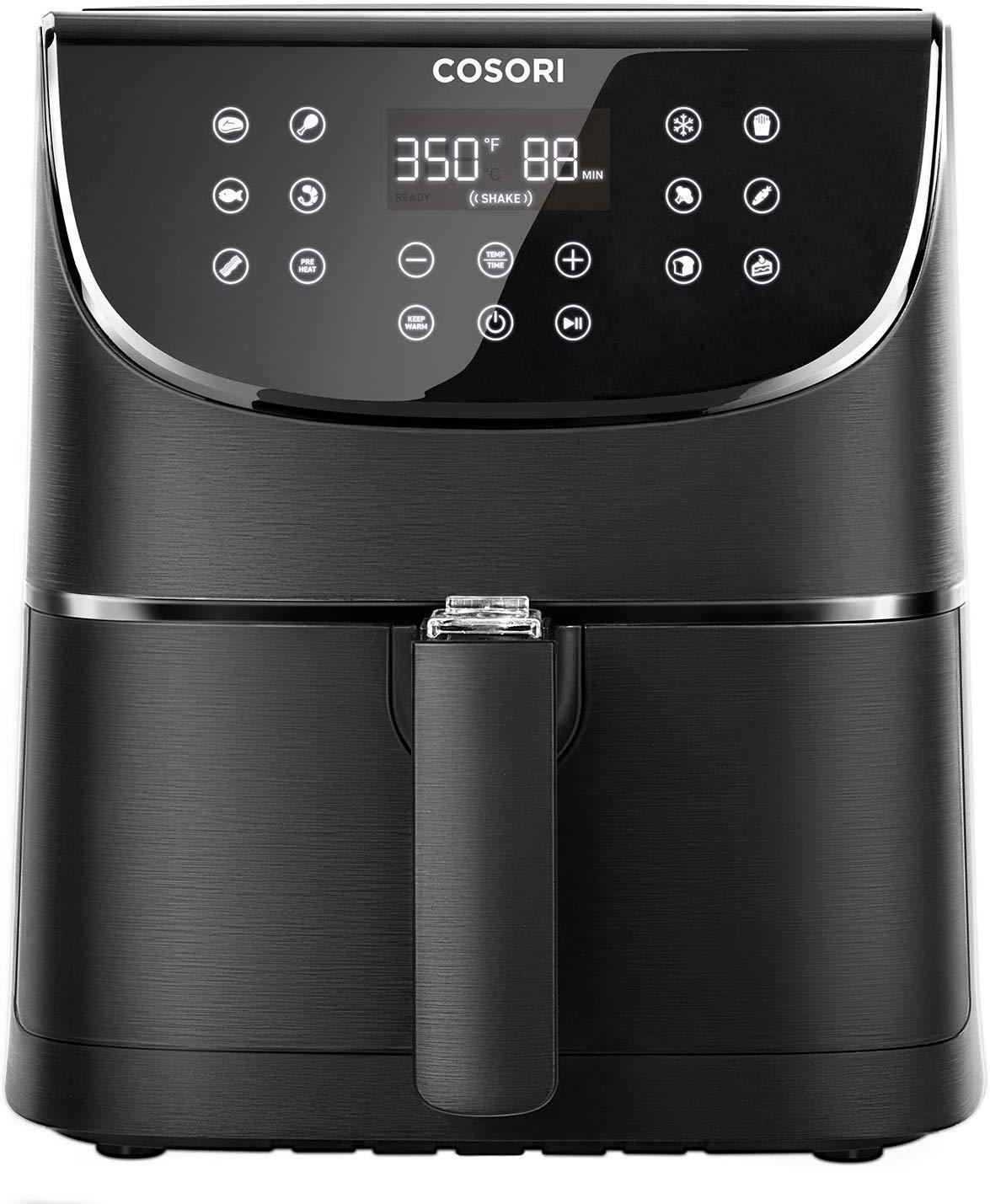 Air Fryer
If he loves fried foods but is looking for a healthier alternative, an air fryer is the perfect gift for him. They cook faster than a traditional oven and the food comes out crispier. Double win!
That rounds out our list of 50 gifts for men! We hope you got some good ideas. Be sure to check out Gifts for Girls: 56 Best Gift Ideas for Girls if you have a young lady on your Christmas shopping list!
Alex Maranto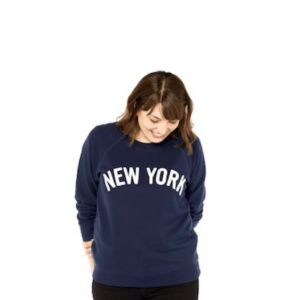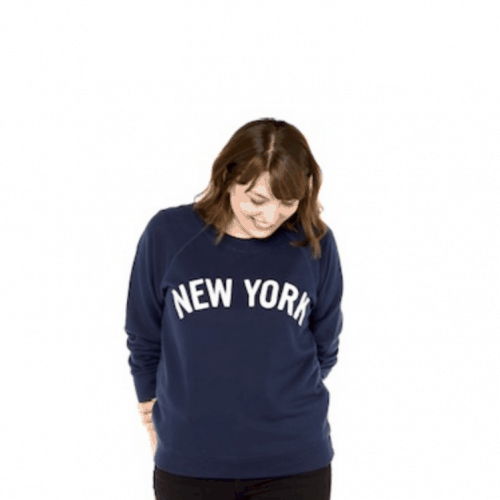 Alex holds a BFA in graphic design and advertising from School of Visual Arts in New York City.
Post-college she was Licensed Real Estate Agent and an assistant photo stylist in New York before moving back to her hometown of Houston for pursuing her creative endeavors.