When it comes to gifts for a baby's baptism, you want to choose something special that they will remember forever. Here are 15 thoughtful baptism gift ideas for the big event!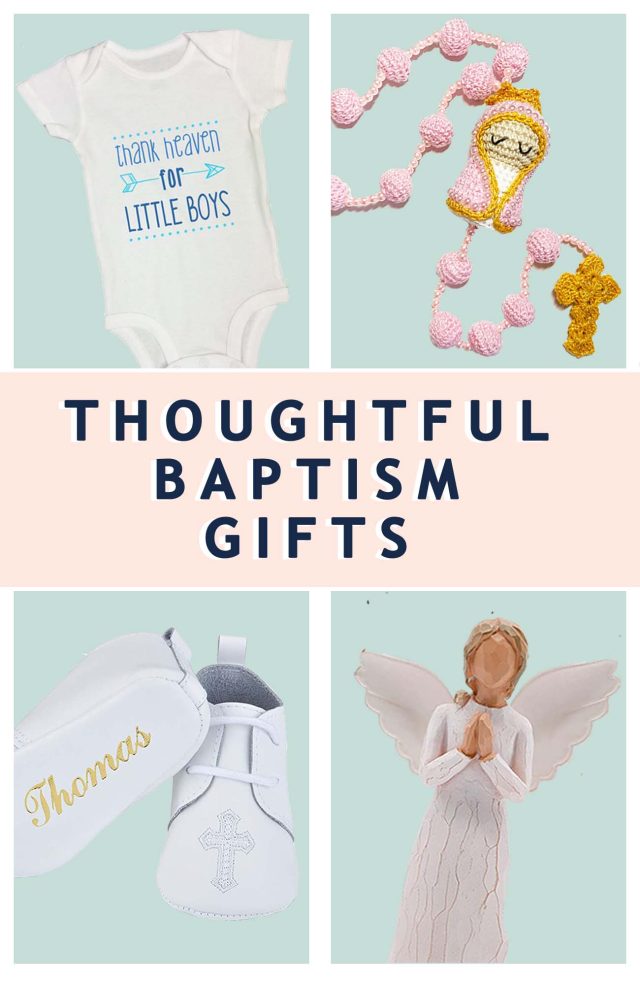 Baptisms are always such a special day. So make it extra special with a thoughtful baptism gift for the little one.
We gathered 15 of our favorite baptism gift ideas for the big day whether you're the godparent, grandparent, family or friend.
From nightlights, personalized keepsakes to fun onesies, we have you covered for this special occasion!
Your little one will feel the love with these special christening gifts that they will cherish for years to come.
Here are our top picks…
Best Baptism Gifts Ideas
1 — Stuffed Toy Lamb
Gift this soft and cuddly plush stuffed toy lamb for your favorite little one's baptism. The removable pendant cross also separately functions as an optional wall decor hang.
2 — Religious Cross Bracelet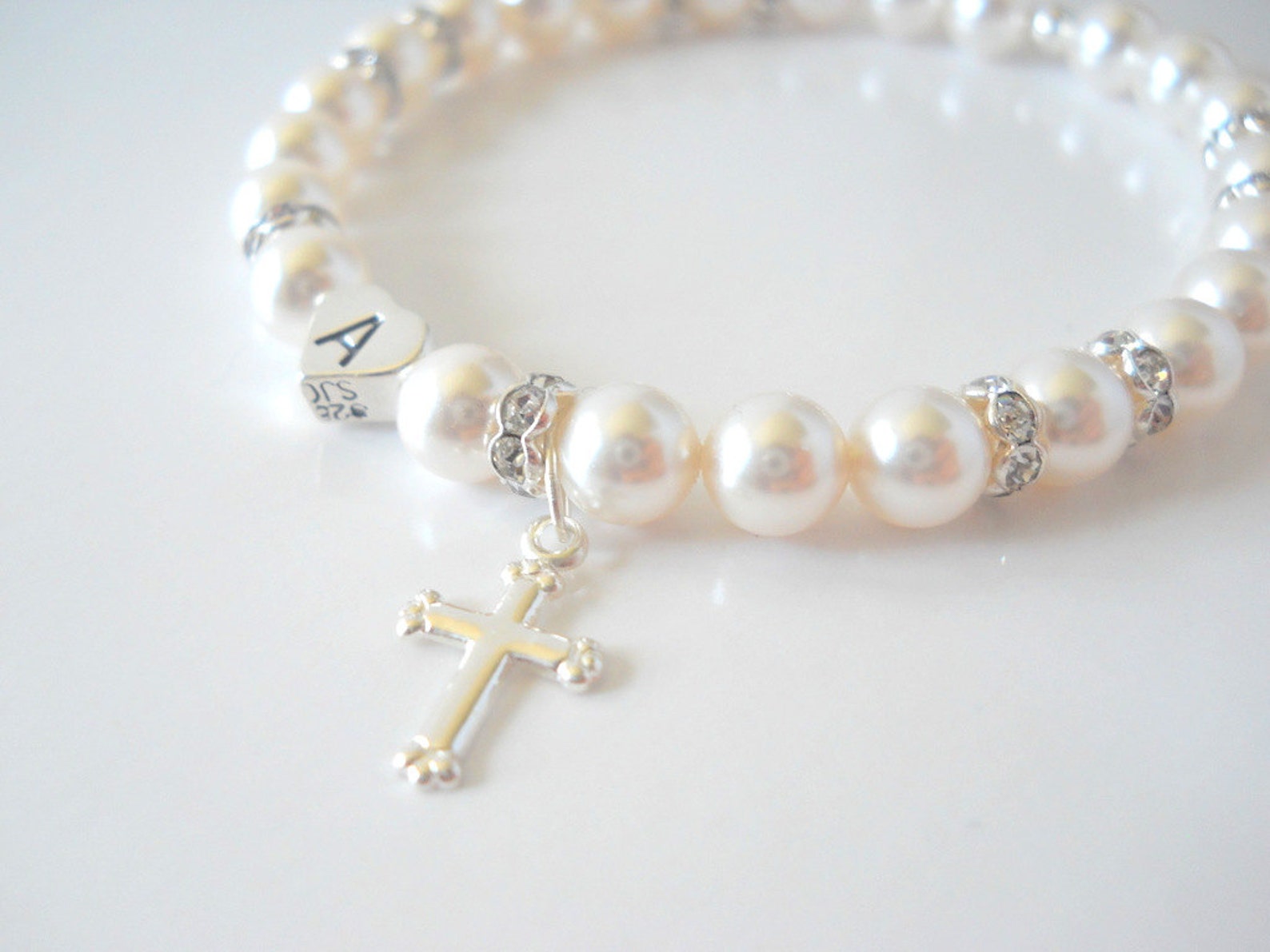 Swarovski pearls and silver rhinestones encircle an elegant handmade religious cross bracelet. Personalize it with the child's initial for the finishing touch.
3 — Custom Baptism Picture Frame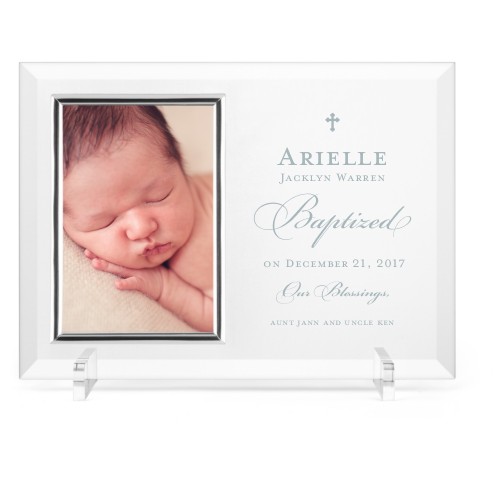 Showcase the perfect picture from the perfect day in this classic glass custom picture frame that features acrylic legs. You can even have the baptism date laser engraved!
4 — Blanket with Satin Border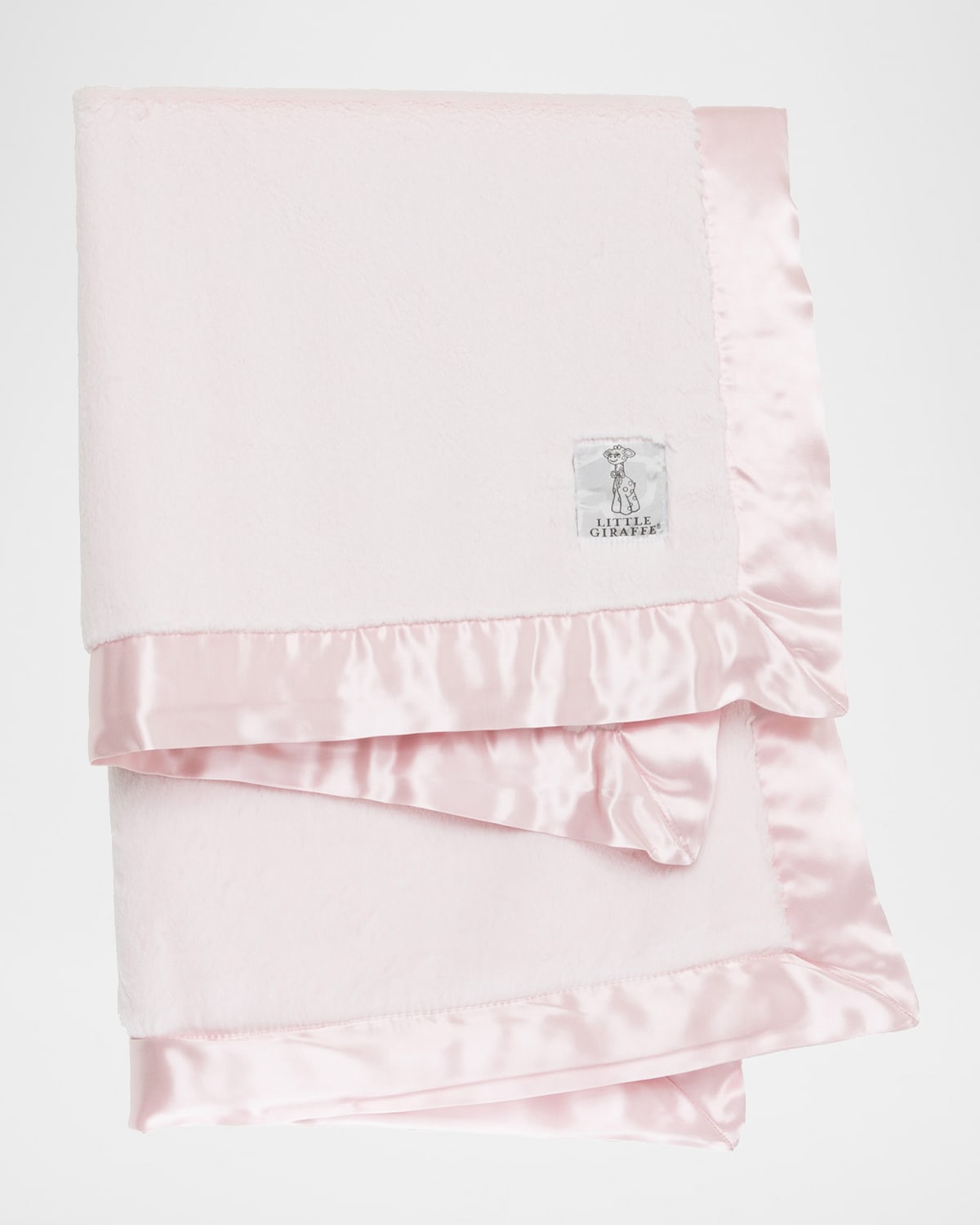 Gift the perfect luxe baby blanket for maximum cuddles. It pairs well with a DIY Minimal Beaded Blanket Holder since this blanket is pretty enough to display.
5 — Personalized Book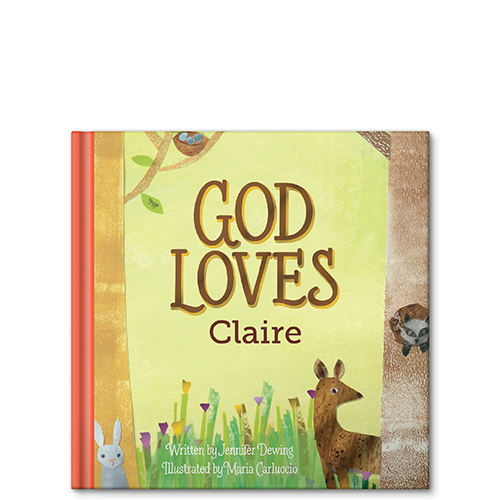 Let your child feel extra special with this God Loves You Personalized Story Book, perfect for a nap time or bedtime read to remind them how cherished they are.
A dedication page allows you to inscribe a message and include a photo of your choice. A personalized gift is always the way to go if you want something thoughtful.
Check out more customized gift ideas here.
6 — Cross Stud Earrings
Every girl needs a cute pair of earrings. Commemorate the day with sparkly sterling silver cross stud earrings, available in three color colorways!
They're hypoallergenic for even the most sensitive ears and are suitable and ageless enough for years of wear.
7 — Christening Shoes
A special occasion like this calls for special christening shoes. There's also an option to emboss the soles. Once your baby girl or boy outgrows them, these unisex leather shoes are also meant for displaying.
8 — Musical Snow Globe
The classic "Jesus Loves Me" melody plays as you wind this musical snow globe. It also comes in a gift box for easy gifting.
9 — Funny Onesie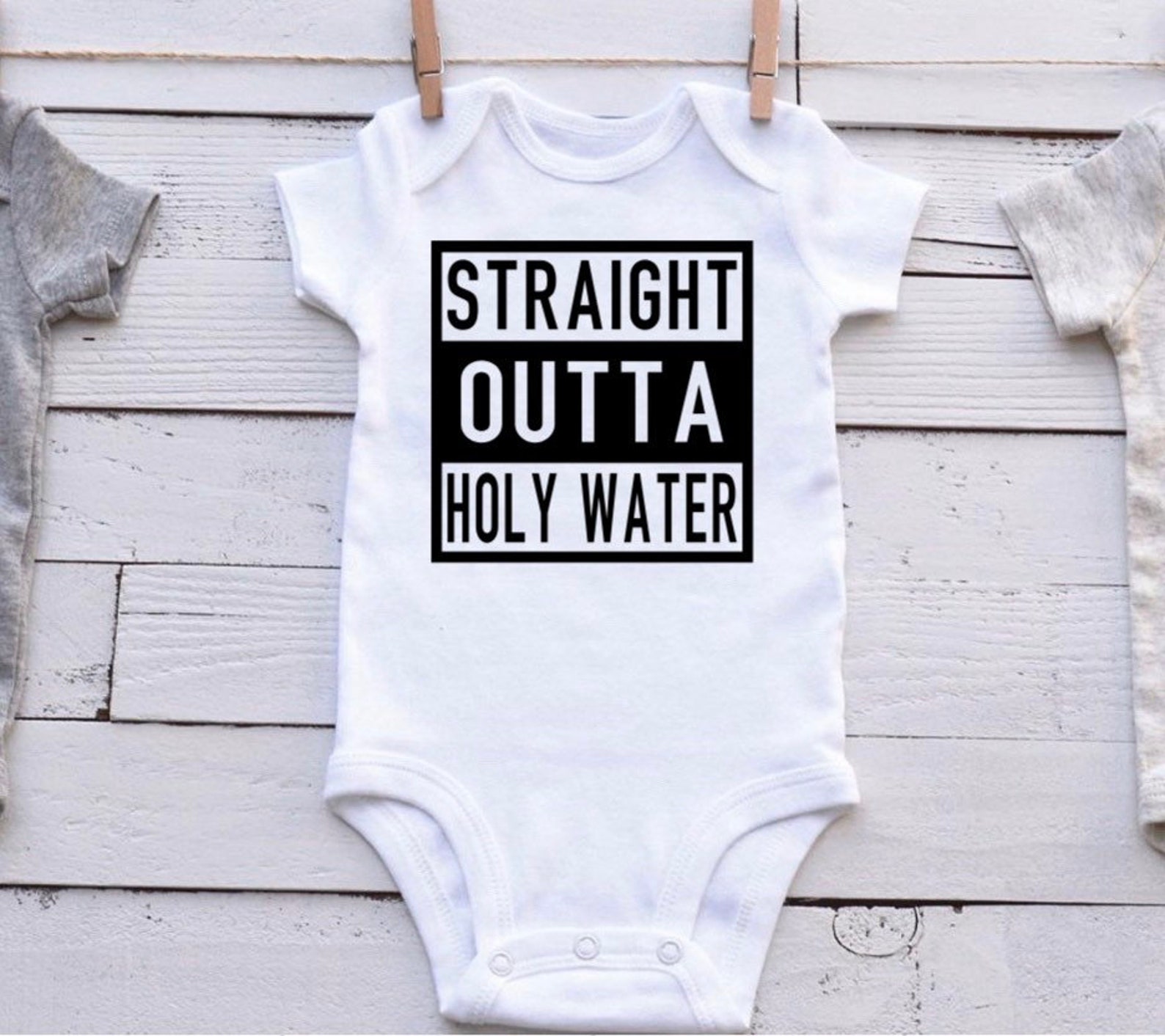 Your humored friends will love this unisex funny onesie to commemorate their babies milestone day.
10 — Angel of Prayer Figurine
Every baby needs a guardian angel. Gift this beautiful hand painted angel figurine for their baptism.
11 — Wood Cross Night Light
Gift this wood cross night light to make sure no monsters get the little ones at night. It's simple and modern for any room. We love that it's LED and USB powered too.
12 — Noah's Ark Toy
This adorable Noah's Ark Play Set is perfect for any occasion, and they even make noise! Each animal either rattles, squeaks or roars.
13 — Baby's First Rosary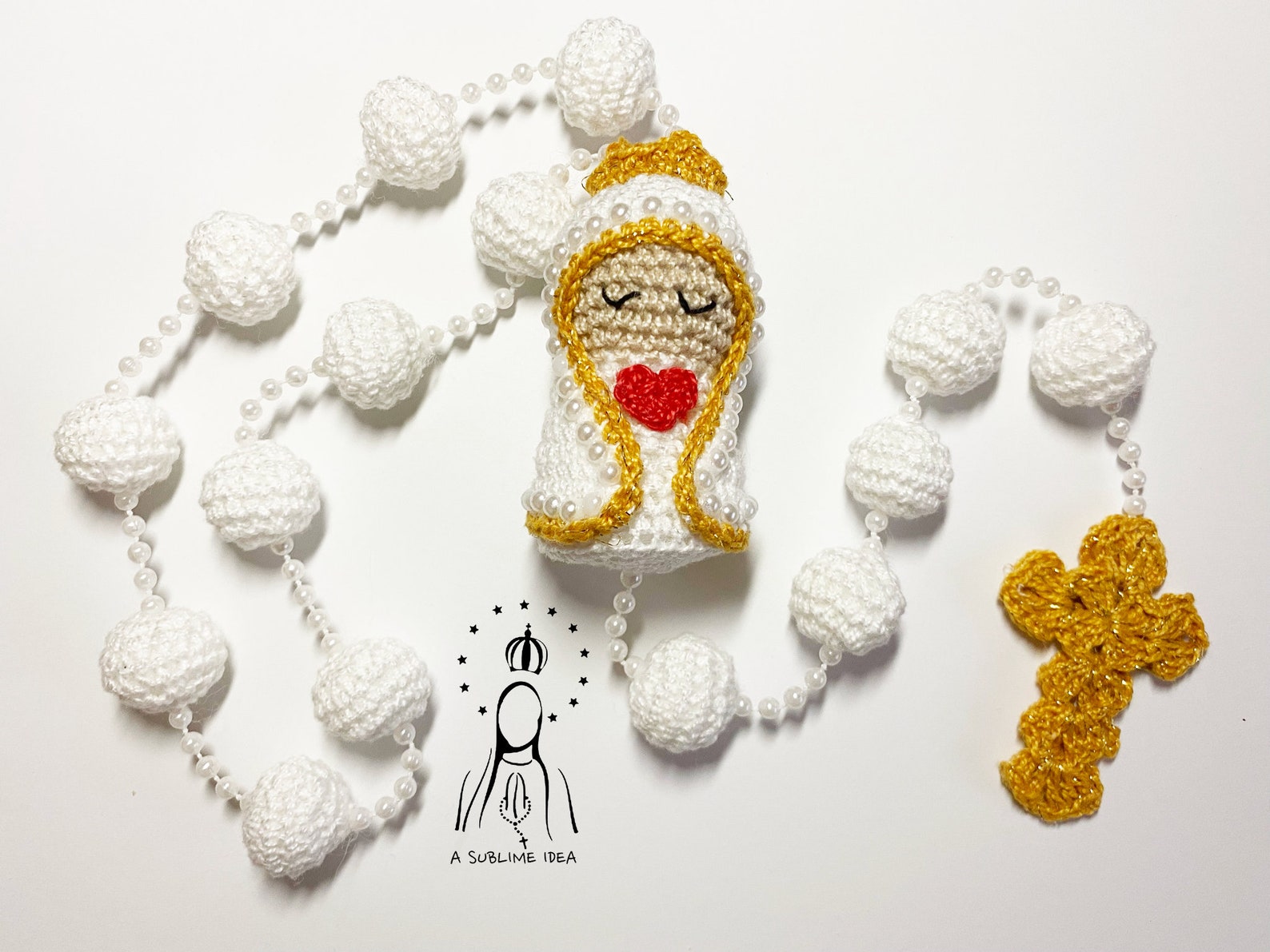 A baby's first rosary needs to be unique and one of a kind, and this baby rosary does not disappoint. It is hand crocheted and beautifully crafted.
14 — Baby Boy Onesie
We couldn't have said it better ourselves. This boy onesie is perfect for a baptism or really any occasion.
If you want to gift something more personal, make and pair it with one of our DIY Cooling Neckerchiefs because all babies teeth and drool and they can never have enough bibs.
15 — Clay Print Kit
Treasure keepsakes are gifts to be cherished forever. Help make a personalized gift with a non-toxic Hand and Foot Clay Print Kit.
It includes everything you need, even a frame with four color options and name and baptism day date stamp.
Looking for more unique gifts? Check out some of our favorite gift guides for kids below —
Easy Recipes for Special Occasions & Celebrations