My Favorite Newborn Essentials — As we're prepping for baby number two, I've learned a few things about newborn essentials and what you don't really need! Here's a rundown of my must-have newborn baby items…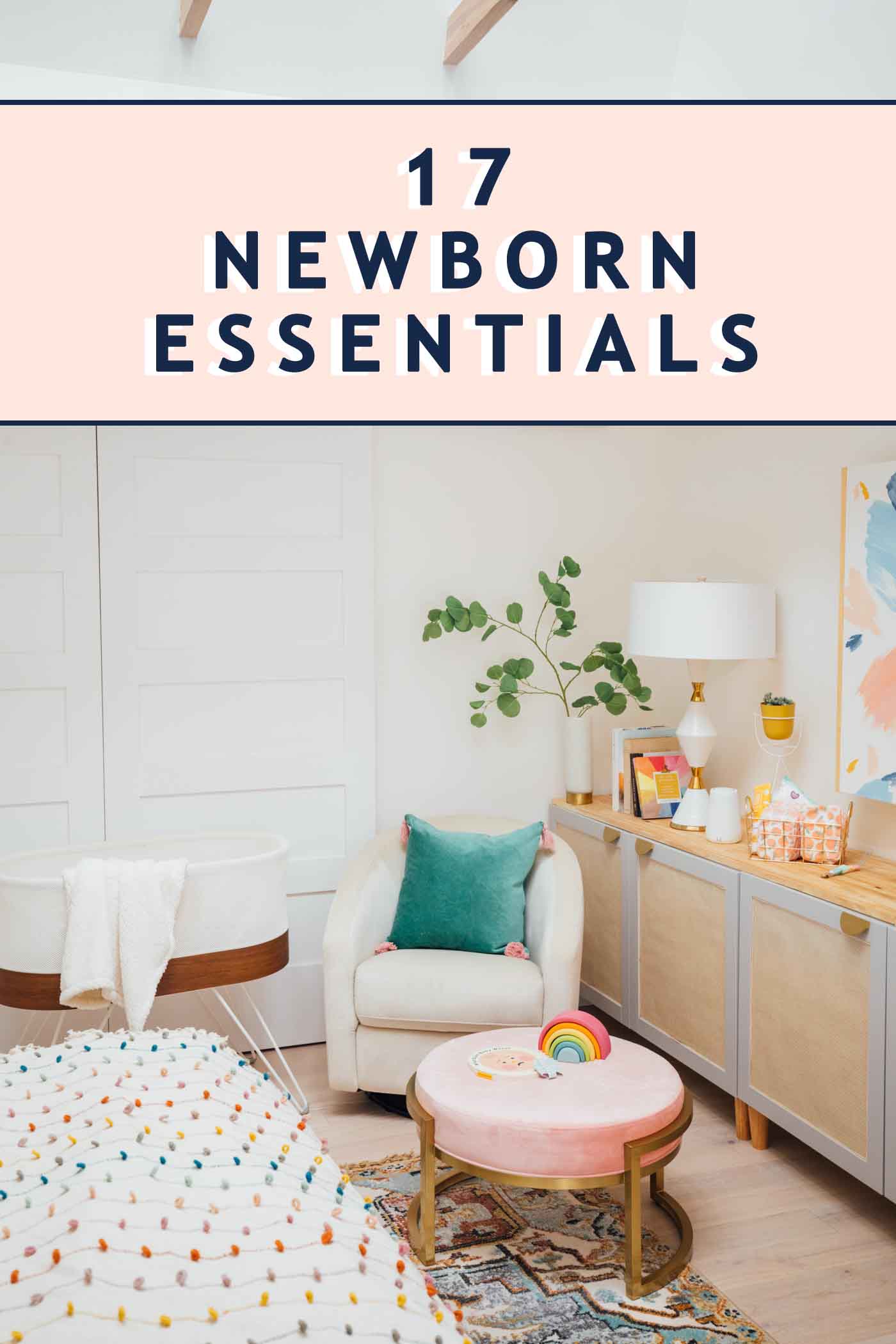 I've been getting a ton of questions about whether we plan to have baby number two share a room with Gwen, or if we're doing a separate nursery, etc.
Gwen actually didn't even sleep in her own room until she was WELL past the newborn stage. Rather than walking back and forth from a nursery or having the baby wake up Gwen (who's already a rough sleeper) we're just making a newborn corner in our room.
We don't have a ton of extra space in our bedroom so we're keeping it to the absolute necessities, which is what we learned we couldn't live without the first time around.
I'm sharing my must-haves and keeping most of them budget-friendly (the Snoo is a REAL expense!) and easily accessible by sharing items from Walmart Baby.
Plus you get a peek into our master bedroom that I still haven't finished designing yet. Really this is a win for all, even if you don't have kids yet!…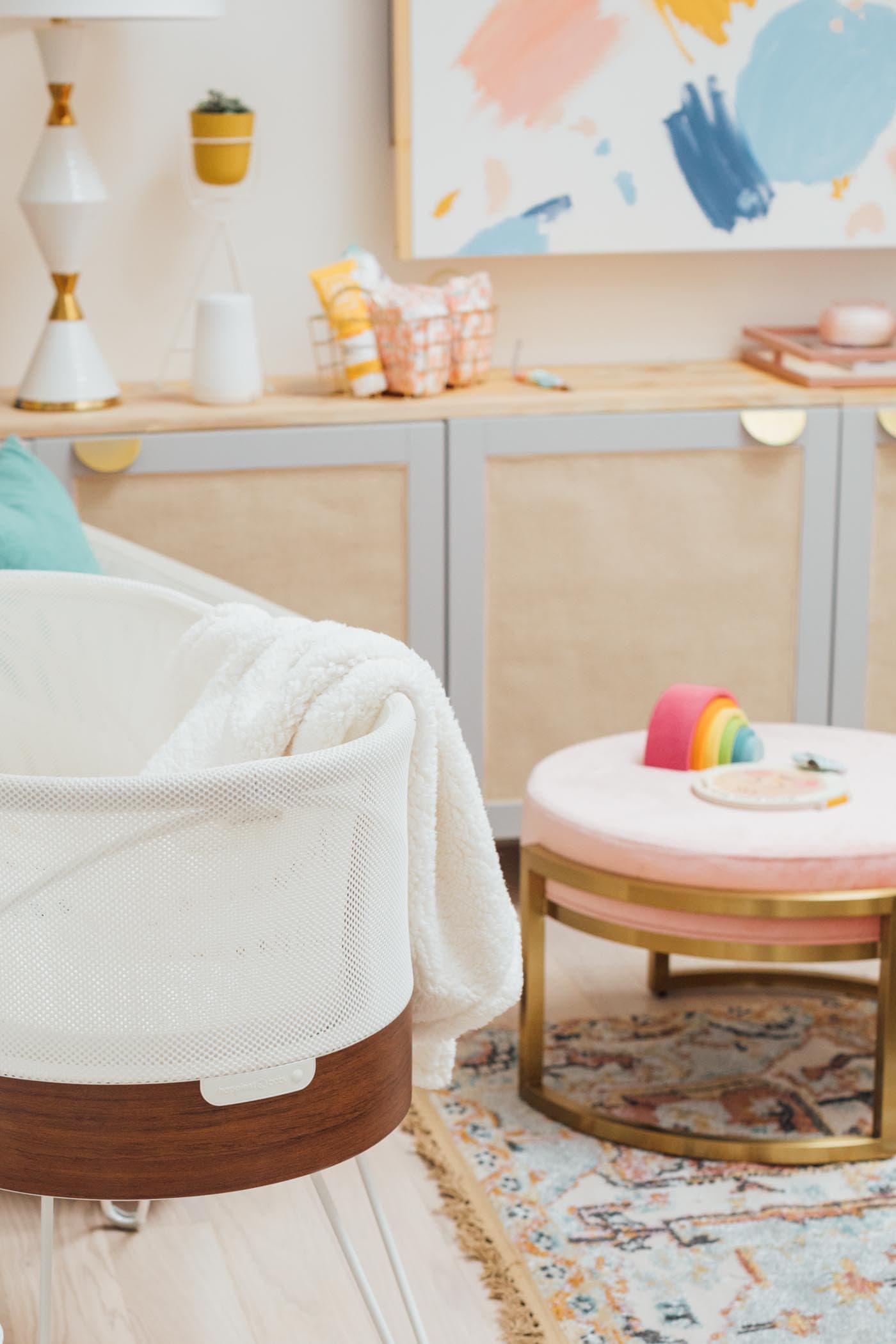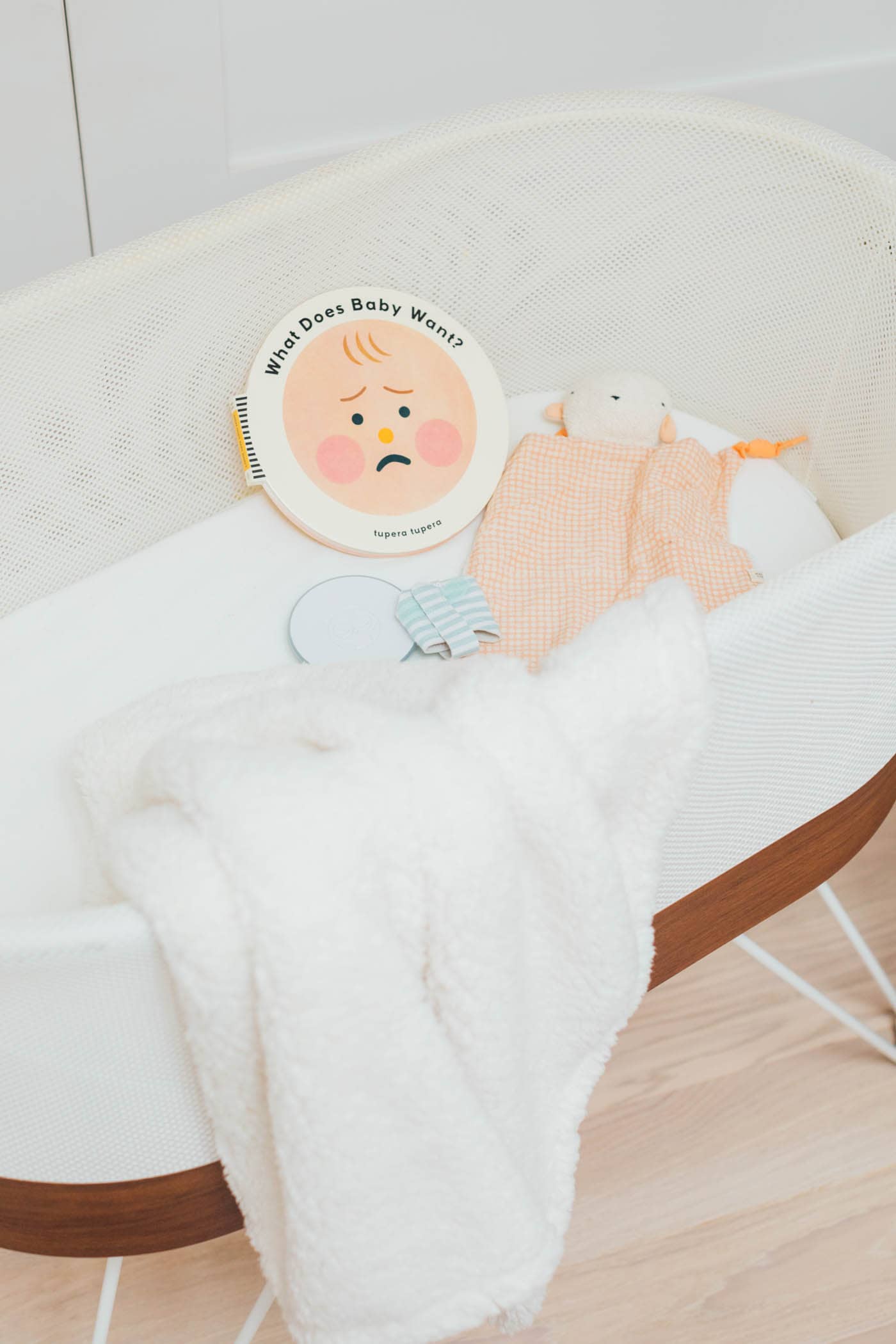 Before I jump right into my shopping list for my fave newborn essentials, I'll give you a little walkthrough of how we have things set up so far.
We were lucky enough to be gifted the Snoo smart sleeper by a friend when we had Gwen. We have that as the bassinet near my side of the bed and the Owlet smart sock for easy use at night.
One thing we LOVED with Gwen was the Hatch nightlight and sound machine and their wipeable changing pad.
A wipeable changing pad is so much easier than dealing with washing a changing pad cover all the time. Highly recommend!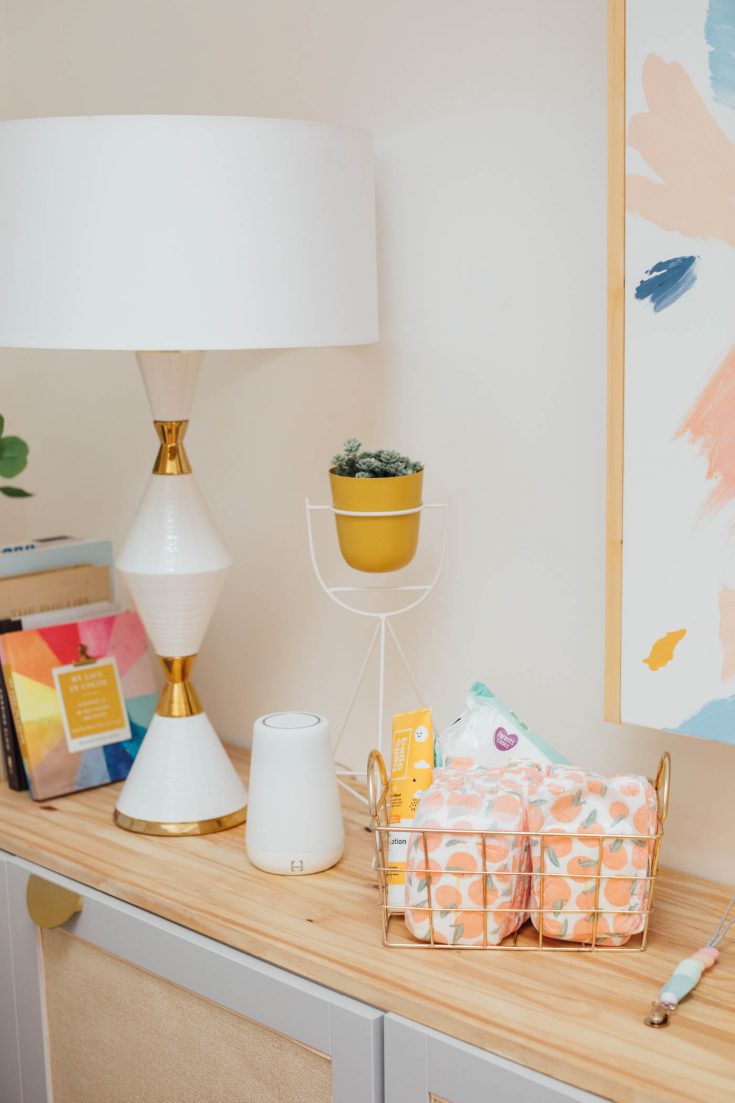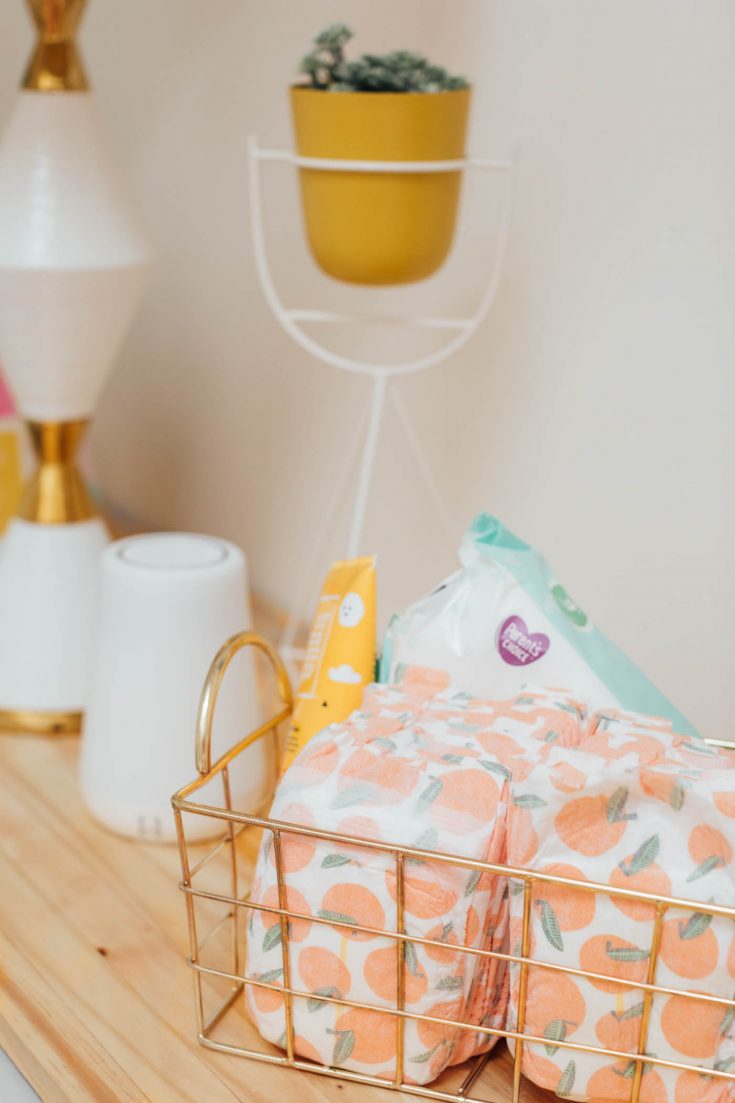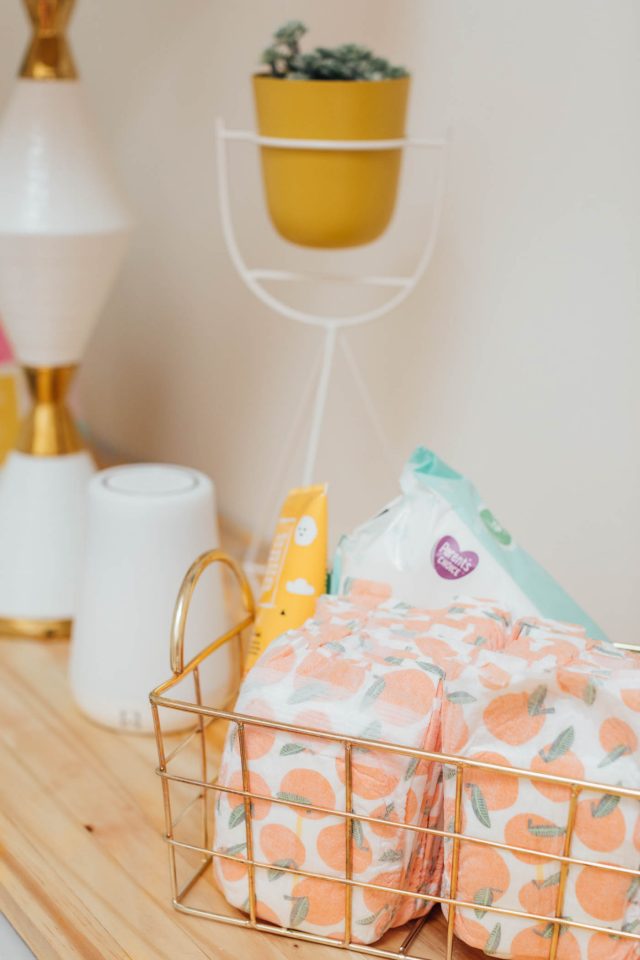 I'm also shameless and can't resist a cute diaper print! I almost died from cuteness when I saw this cute clementine diaper pattern!
I also only bought one small package of newborn diapers because they definitely didn't last long for us the first time around.
Since our other rocker is still in Gwen's room, we snagged this soft Babyletto glider and ottoman for our room.
We're using the existing credenza in our bedroom (DIY tutorial for that coming soon!) to store all of the baby goodies, too.
We even bought a little step stool for Gwen to be able to peek into the bassinet to "help" out!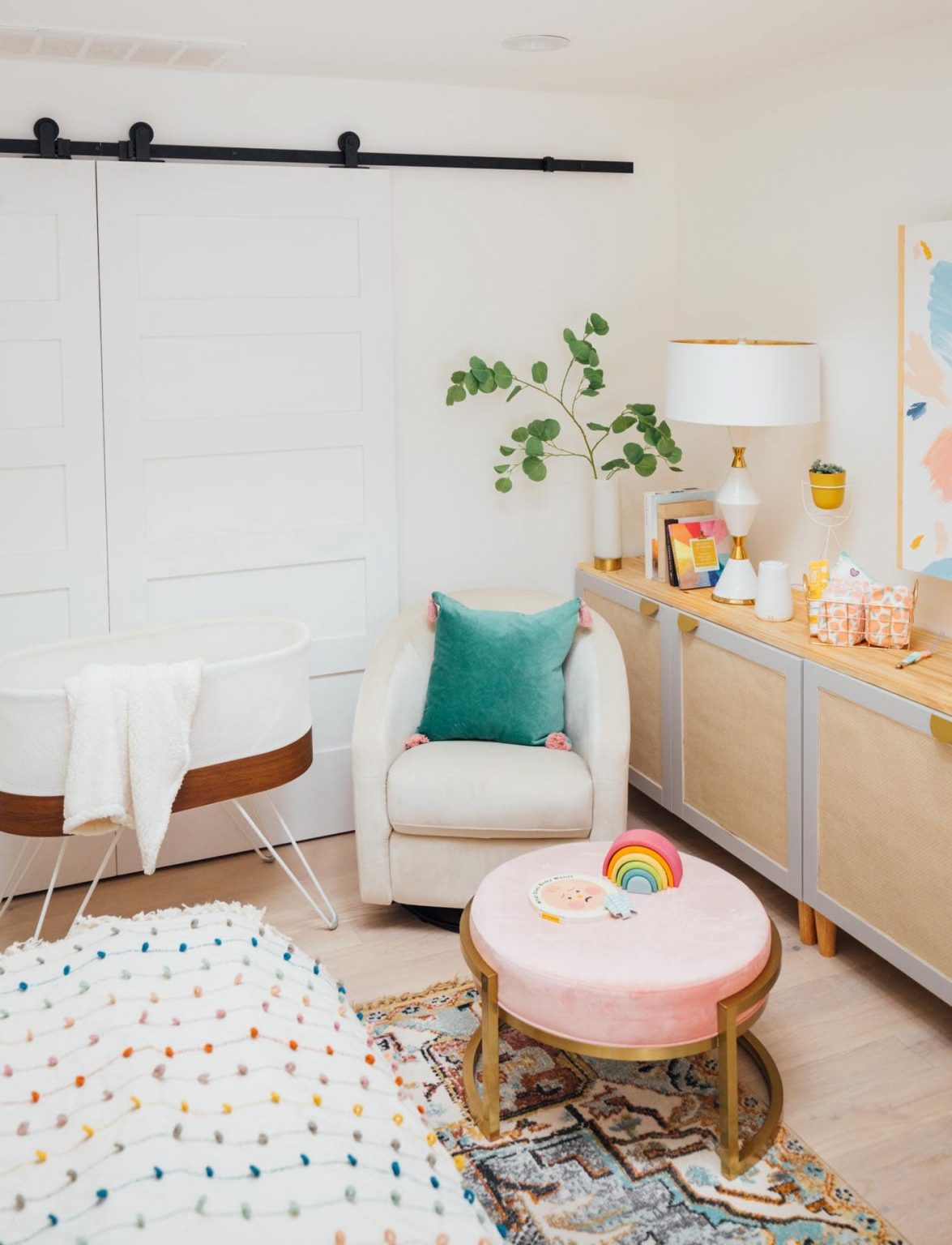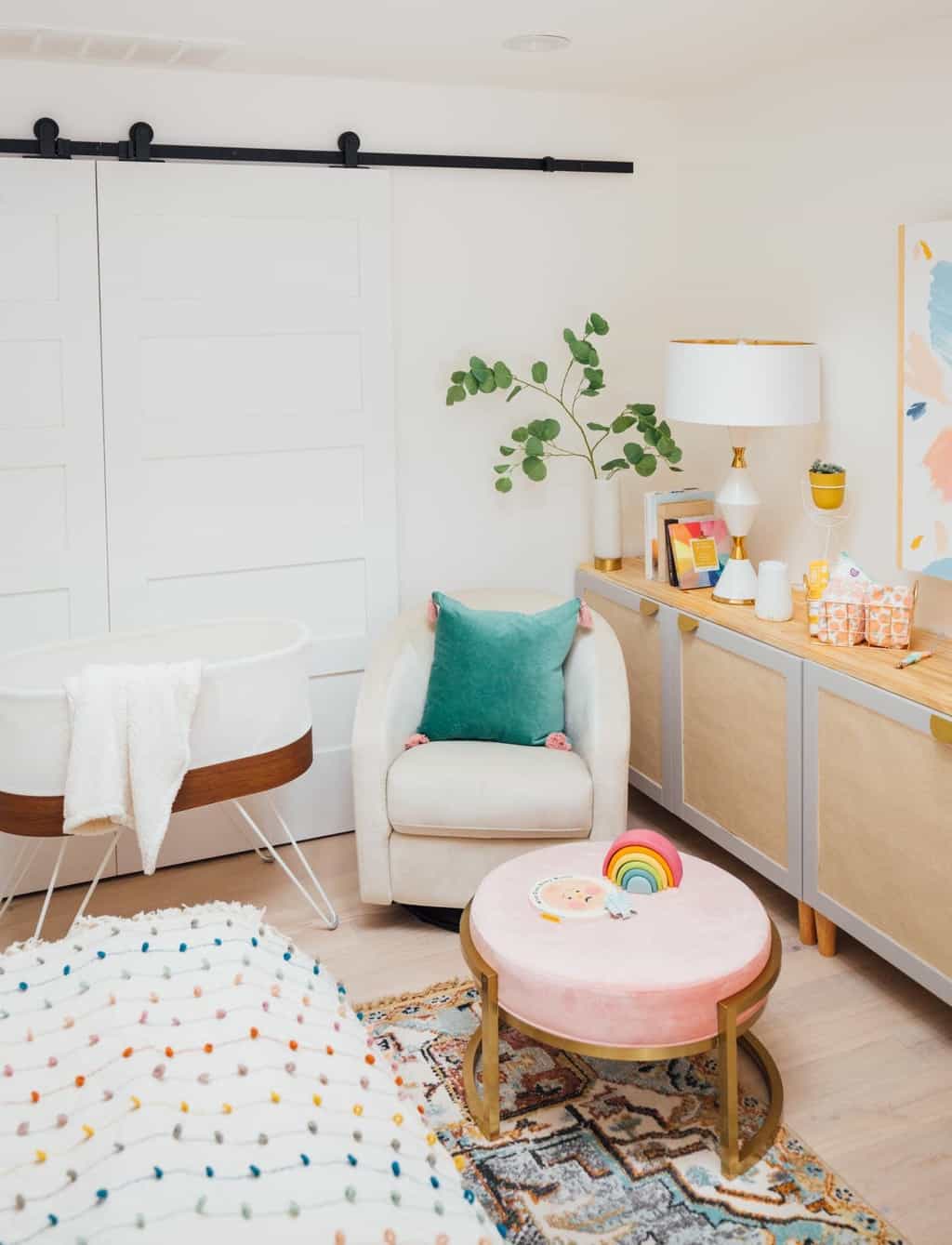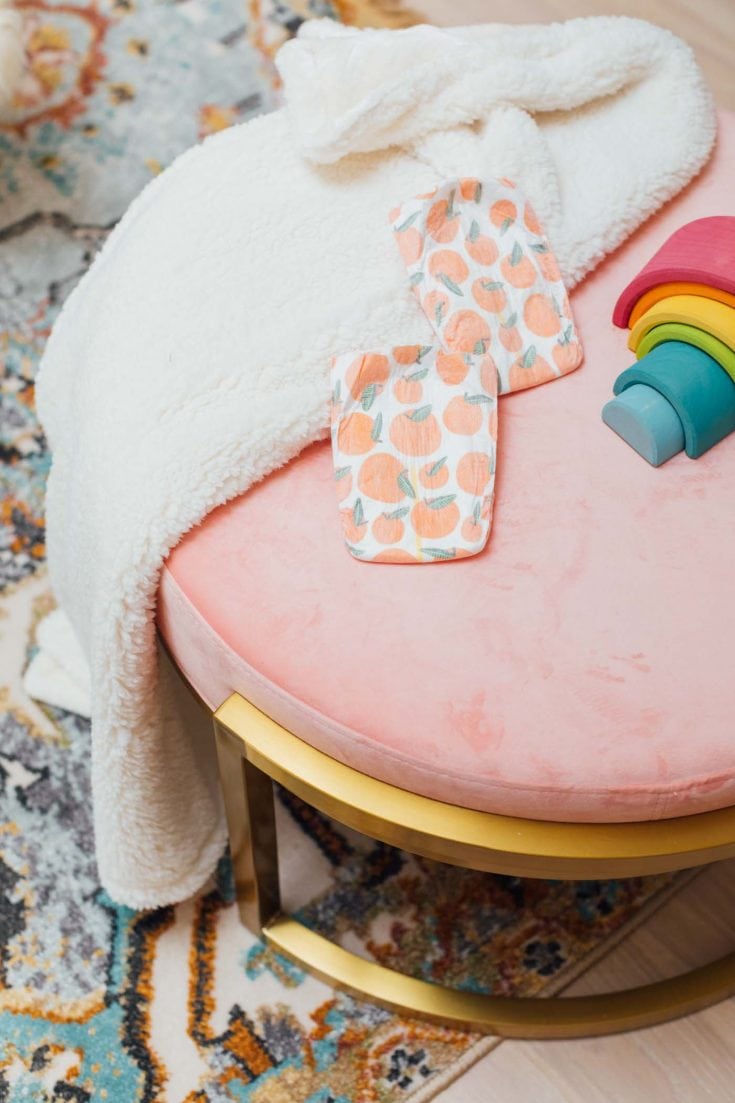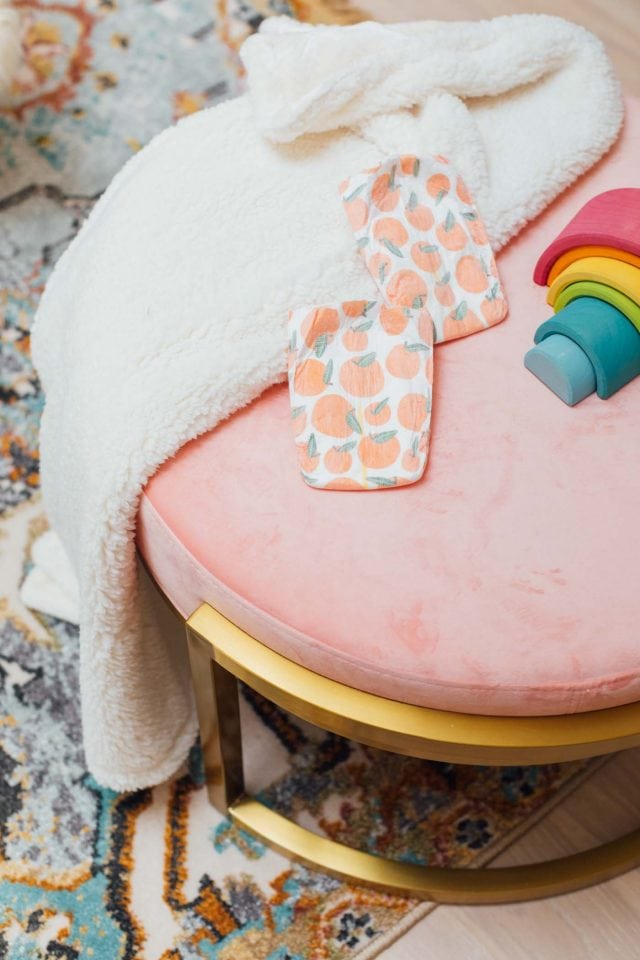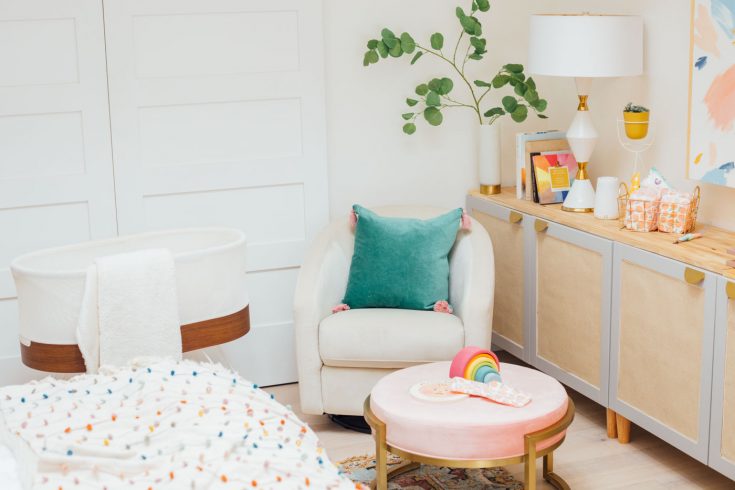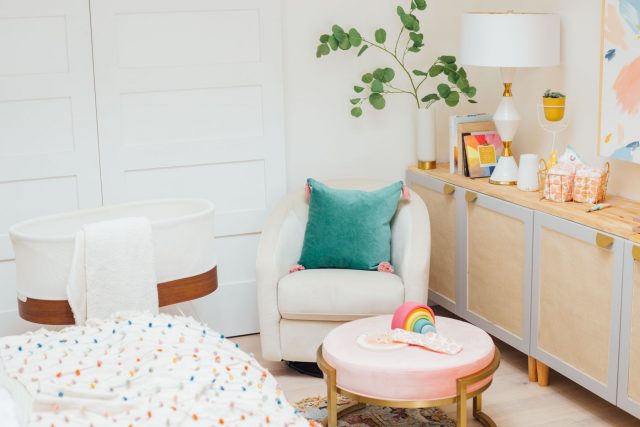 My Favorite Newborn Essentials to Shop For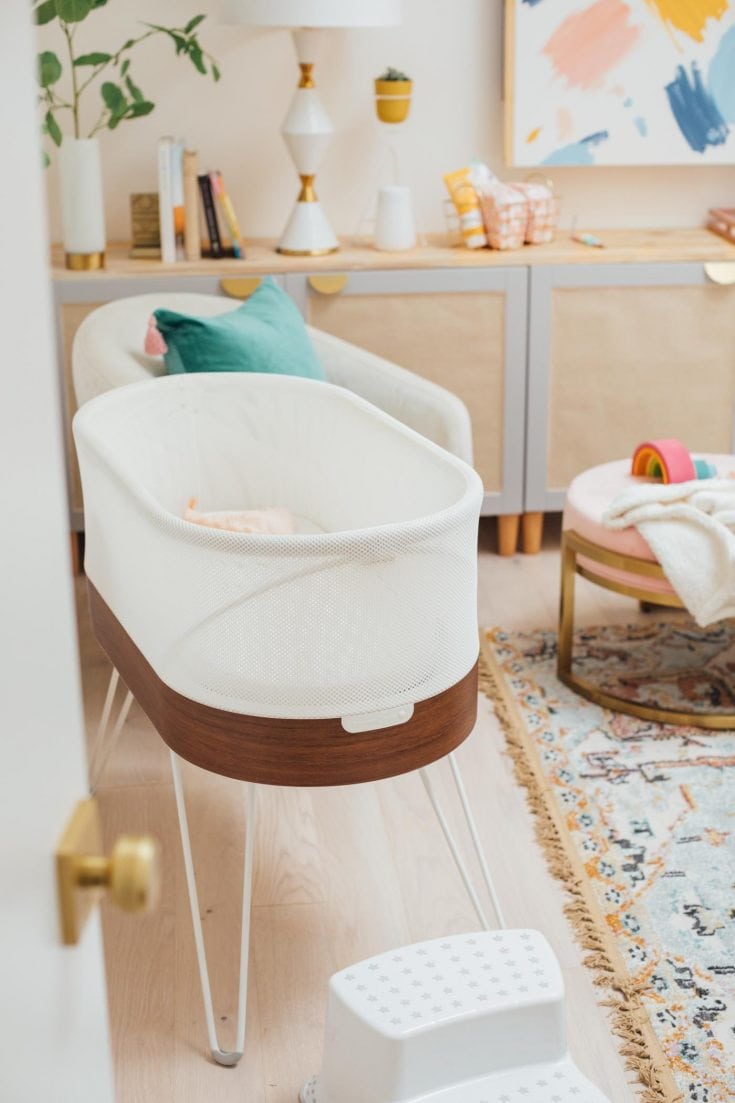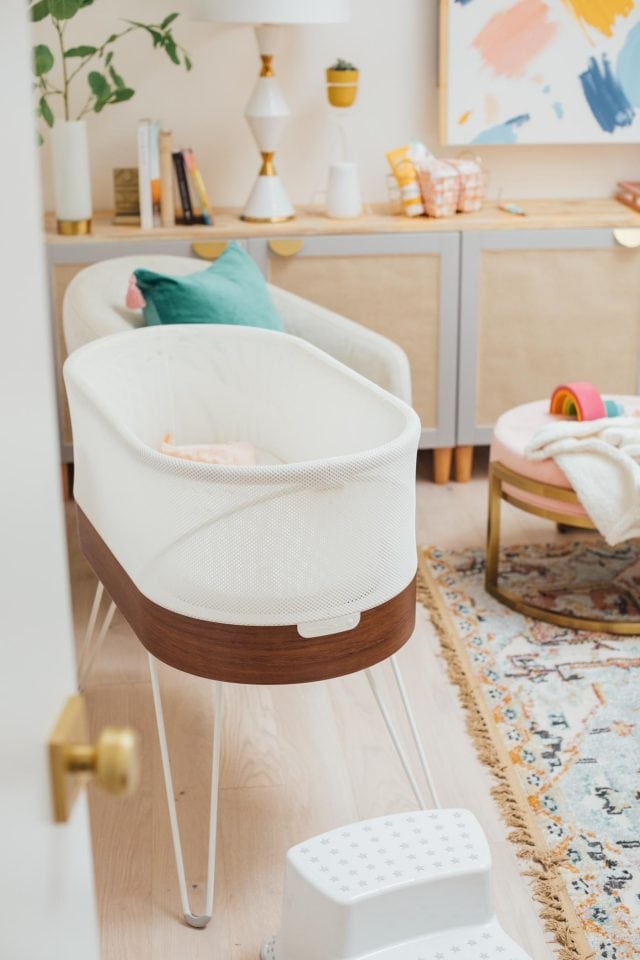 And for those asking about the decorative throw pillow, it's so soft! Love it with this uber soft baby blanket, too.
I'm feeling much more prepared now that we've busted out some of our favorite newborn essentials from storage! It's crazy how nesting most just hits you like a brick wall, haha.
Almost 31 weeks and feeling good so far! Be sure to follow along on Instagram for more family life behind the scenes!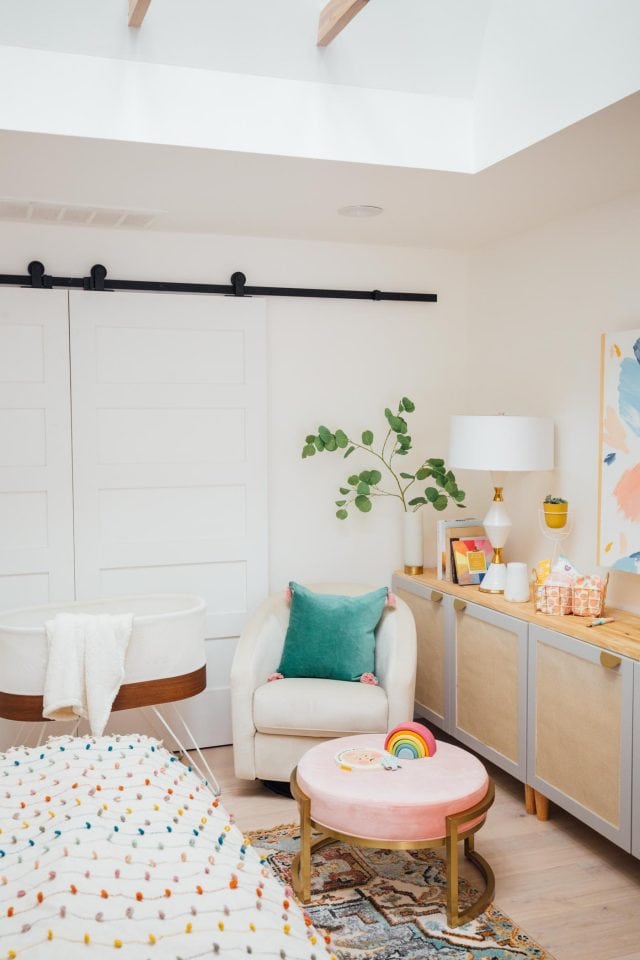 This post has been sponsored by Walmart in Partnership with RewardStyle, but all opinions are my own and we're happy to work with them since they're a platform we use regularly! Sugar & Cloth has chosen to donate 5% of all sponsored campaigns to charity, which you can read more about right here.