I love leather handbags, but sewing on genuine leather can be finicky. I've encountered one too many broken needles through the years, and I just don't have the patience for hand-stitching. So, I, Erin, was super excited to discover a material that has the strength and look of leather and the washability of fabric, but it's actually PAPER. Can you believe it?
Yes, you read that right. Paper! If you're in the market for a new tote for back to school or even a reusable bag for all those Target runs, then check out this custom DIY Pattern Paper Leather Tote!
Kraft Tex Paper Leather in 2 colors: Natural & White
Scissors
Paint Brush
Clothes Pins and/or Mini Binder Clips
Thread
Sewing Machine
Ruler
5-6 ft of Jumbo Cotton Rope (Sold at most fabric stores)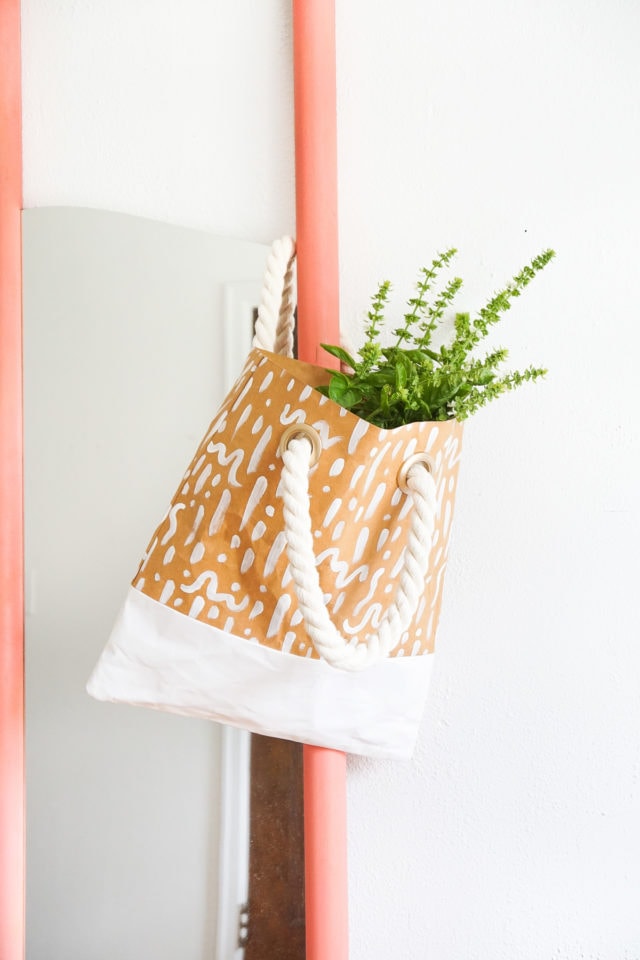 Cut out the following piece sizes:
Two: 5.5" x 14" pieces of white paper leather
Two: 10" x 14" pieces of natural paper leather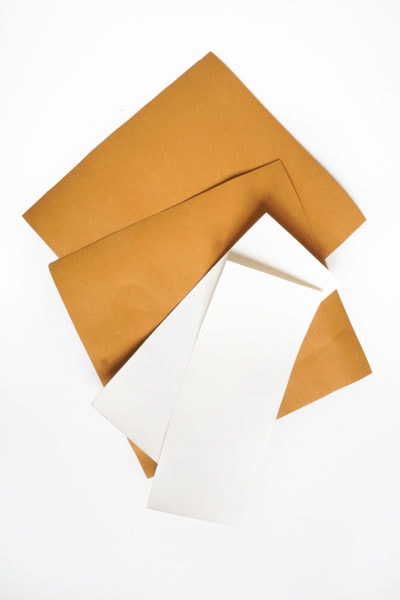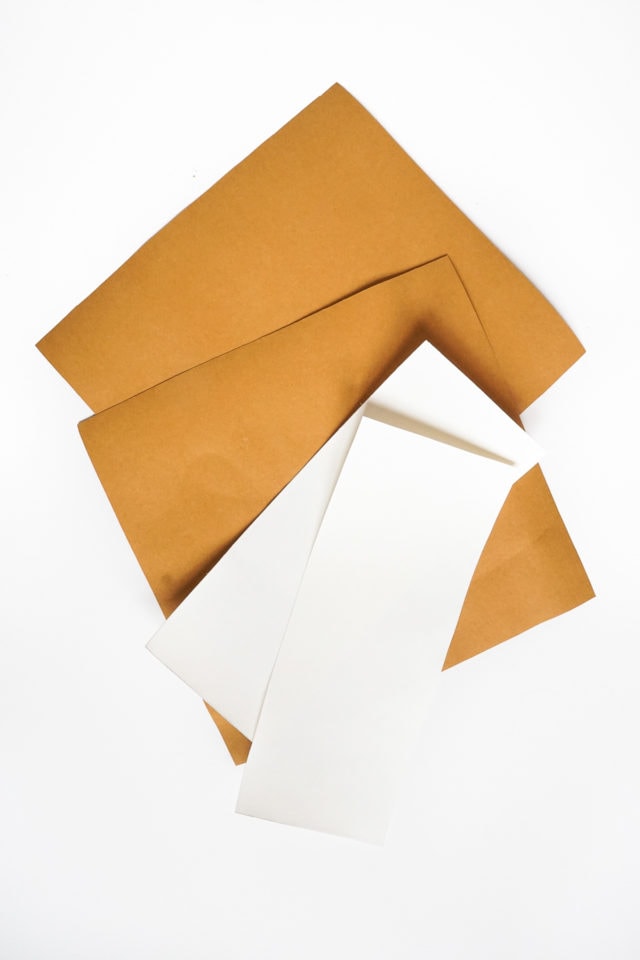 Paint white dashes and squiggles on the natural paper with fabric paint. Allow to dry.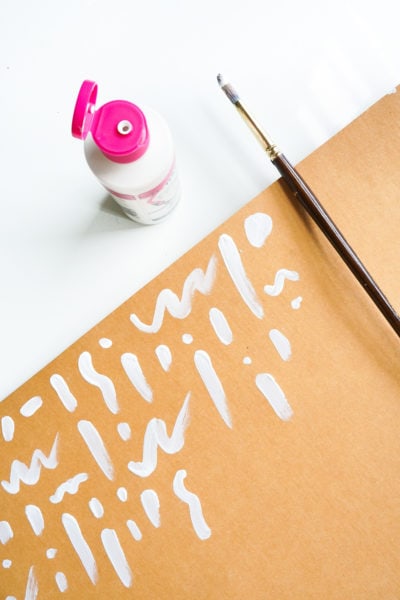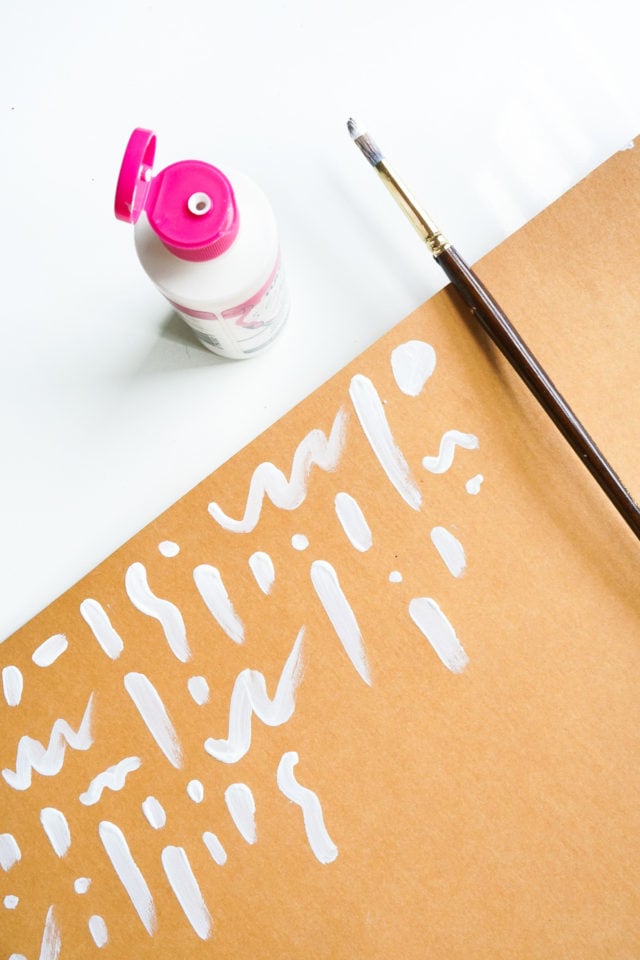 Use clothes pins or mini binder clips to pin the right sides of the natural and white pieces together to form one large rectangle. (Sewing pins leave unwanted permanent holes.) Repeat with back side of bag. Then sew the white and natural pieces to one another at 3/8" seam allowance. Use a ruler or any flat object to press open the seam.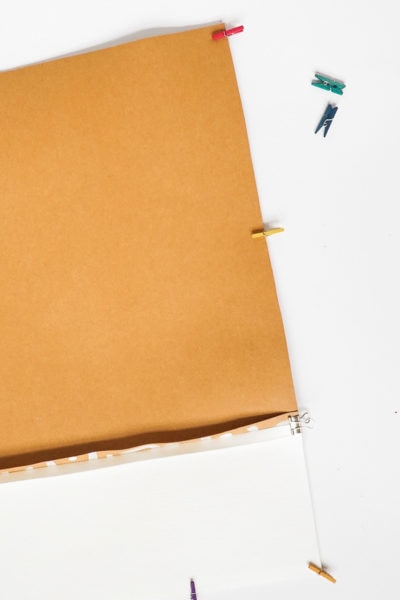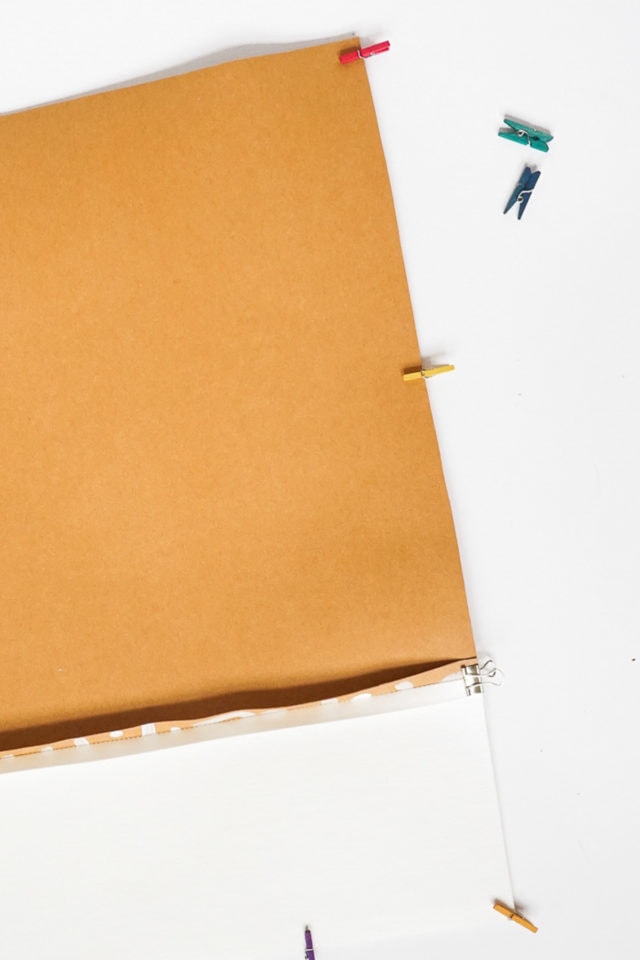 Place the right sides of the bag so they're facing each other and hold them in place with clothes pins or mini binder clips. Sew the sides and bottom of the bag together and use ruler to press open the seam.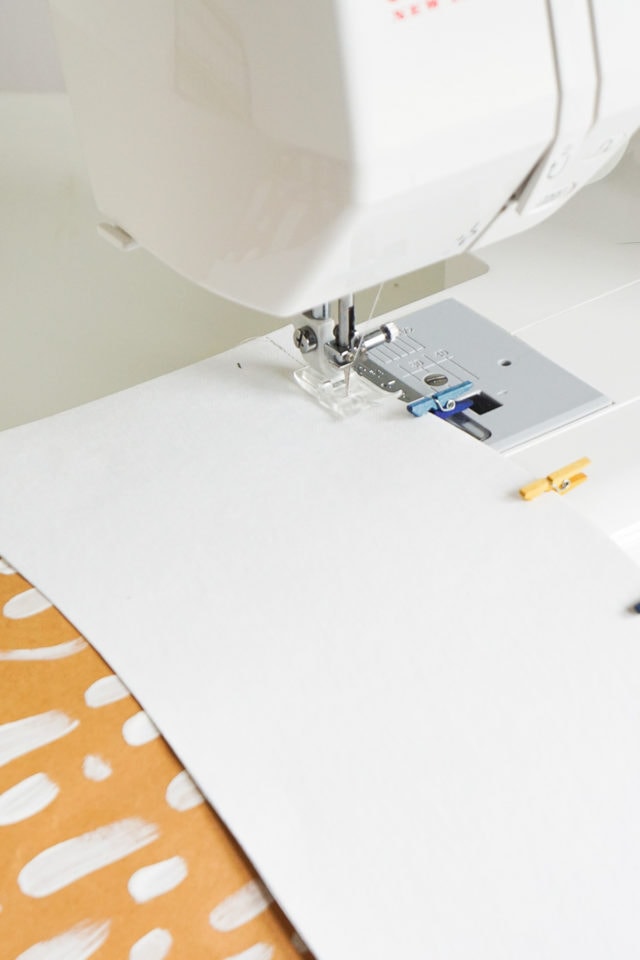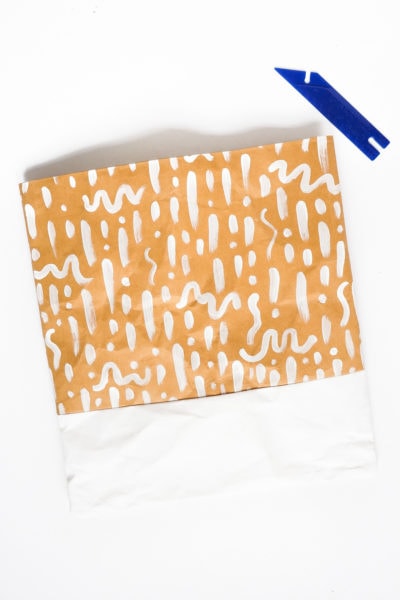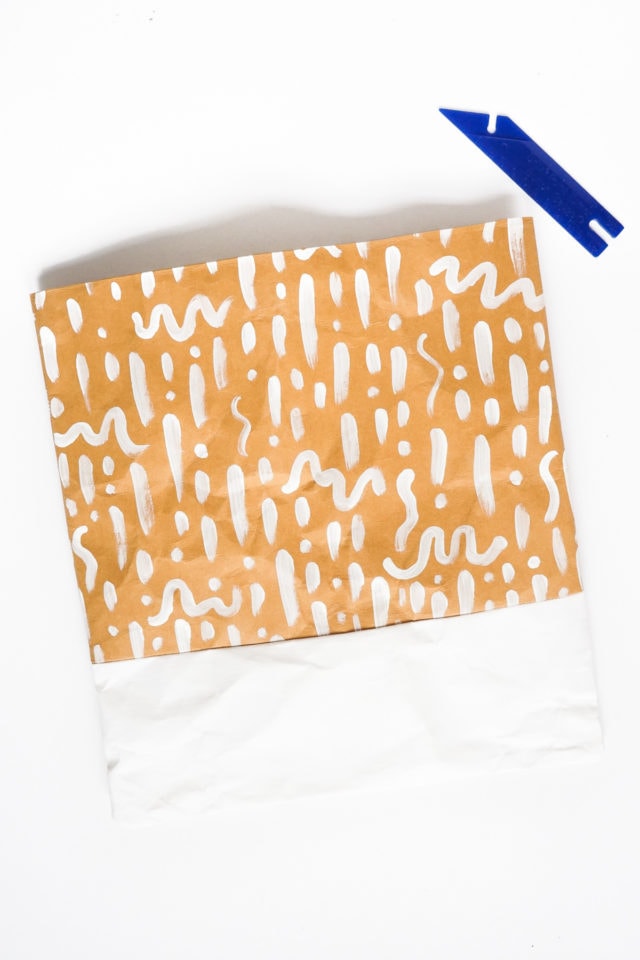 Turn the bag right side out and mark the grommet locations using the template that's included with the grommets. The grommets on my bag are 2" from the top and 4" from the outside edges. Cut out the holes with scissors and snap the grommets together according to the package instructions.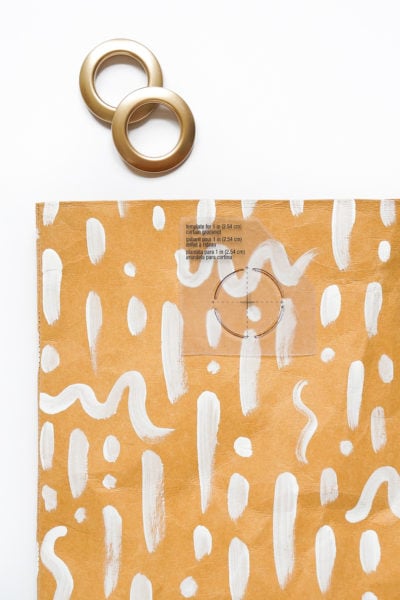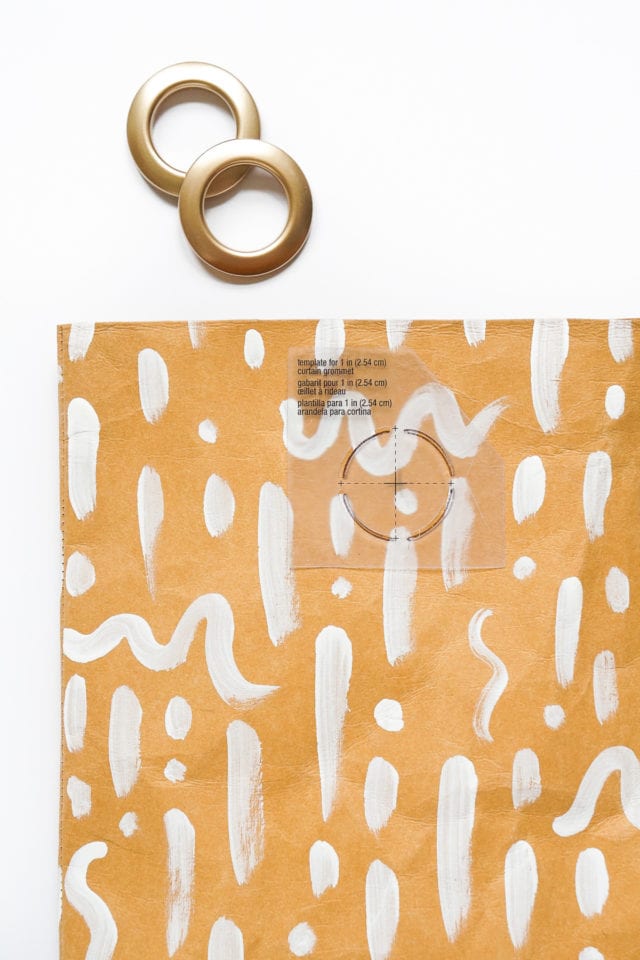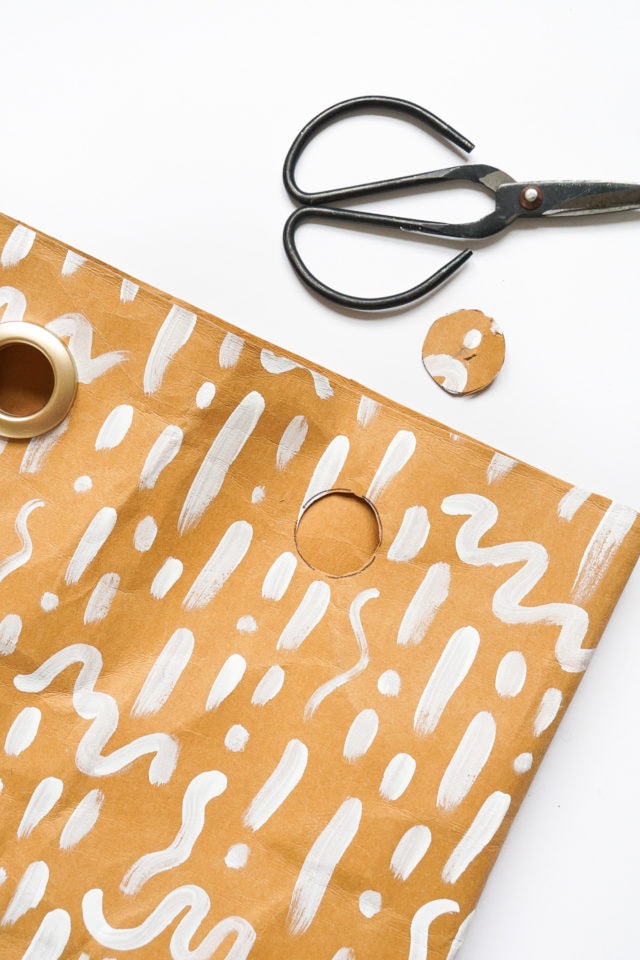 Thread the rope handles through the grommets. Tie the rope ends in knots inside the bag and you're all done!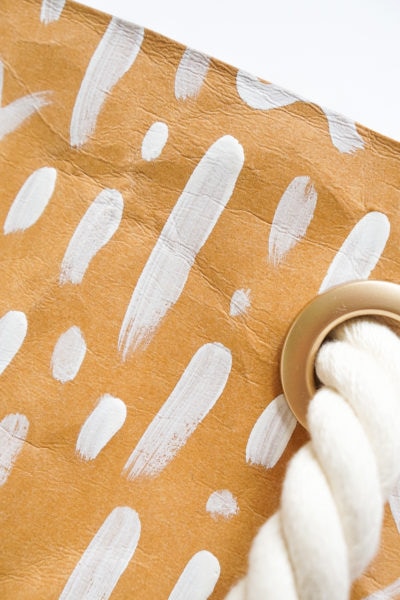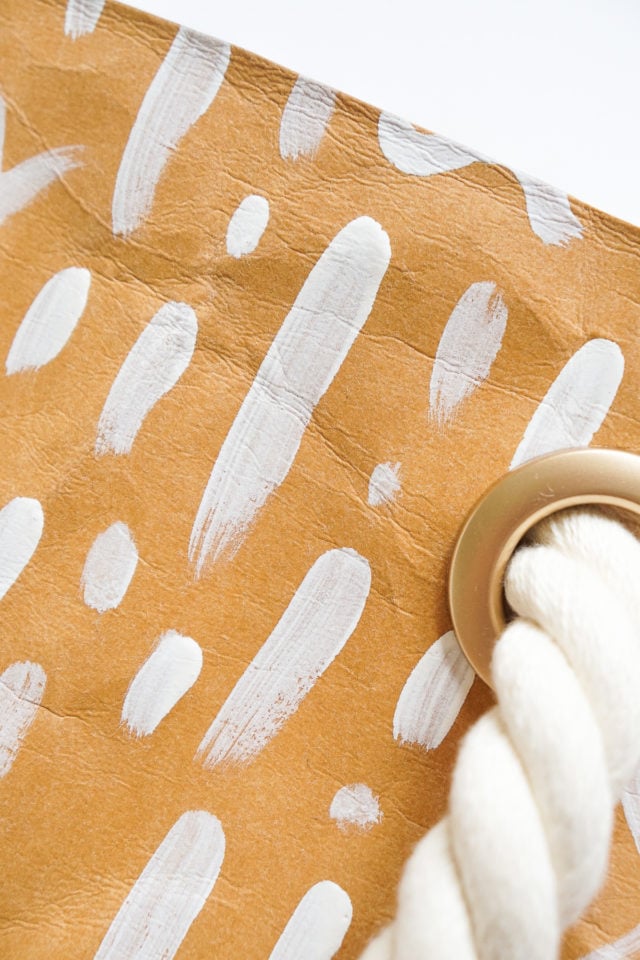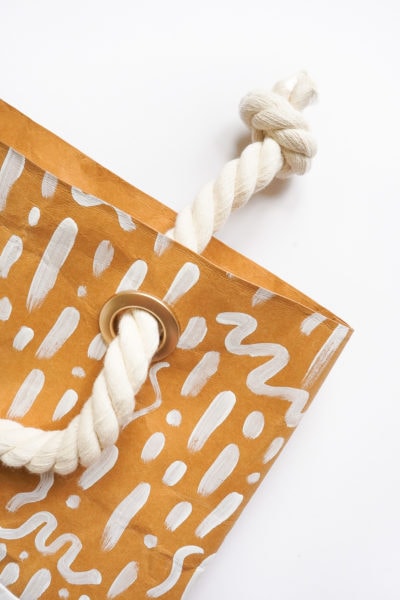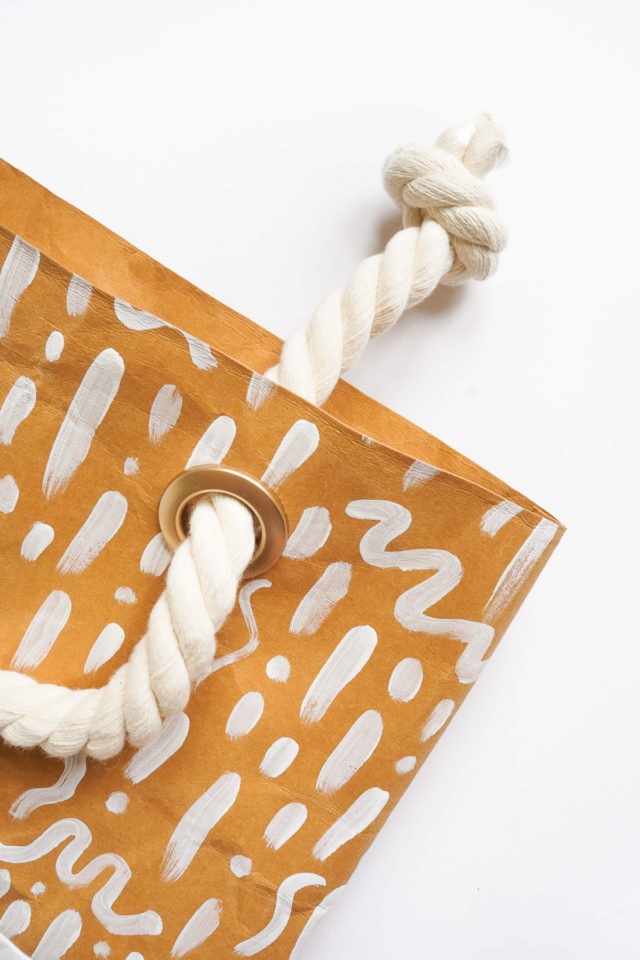 The paper leather will crease and patina overtime giving it a wonderful weathered leather look!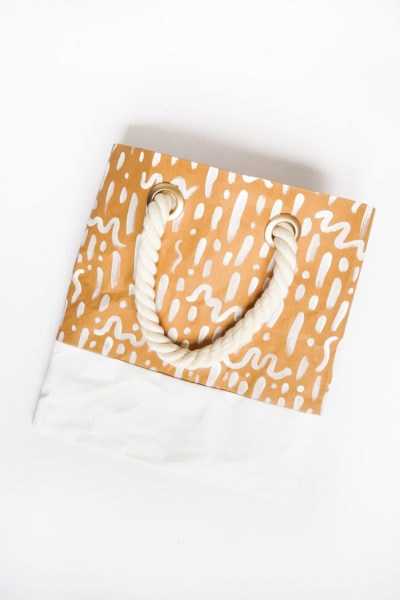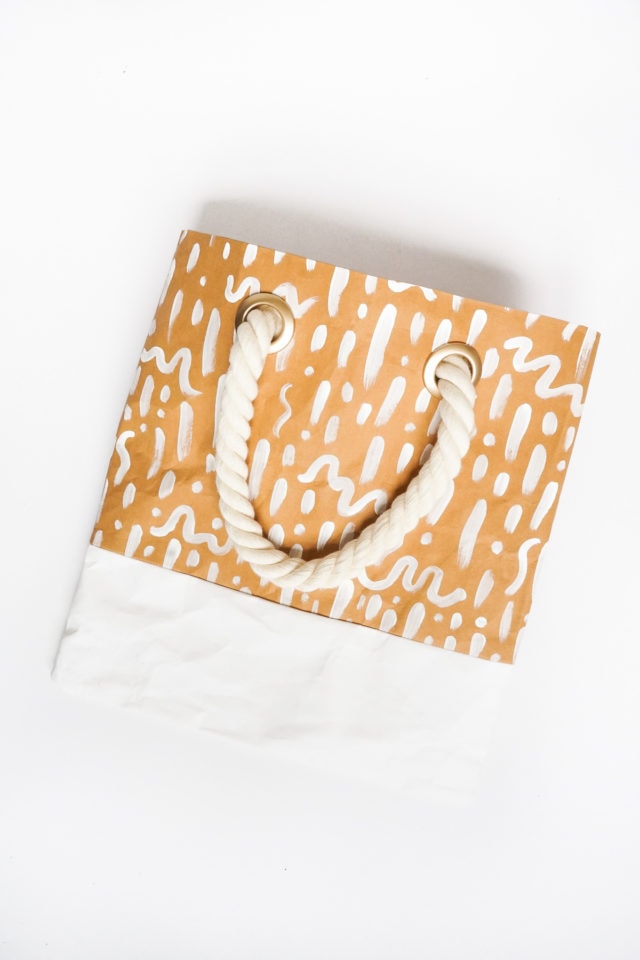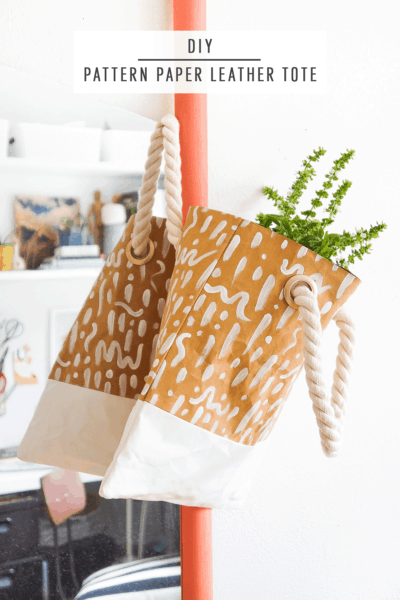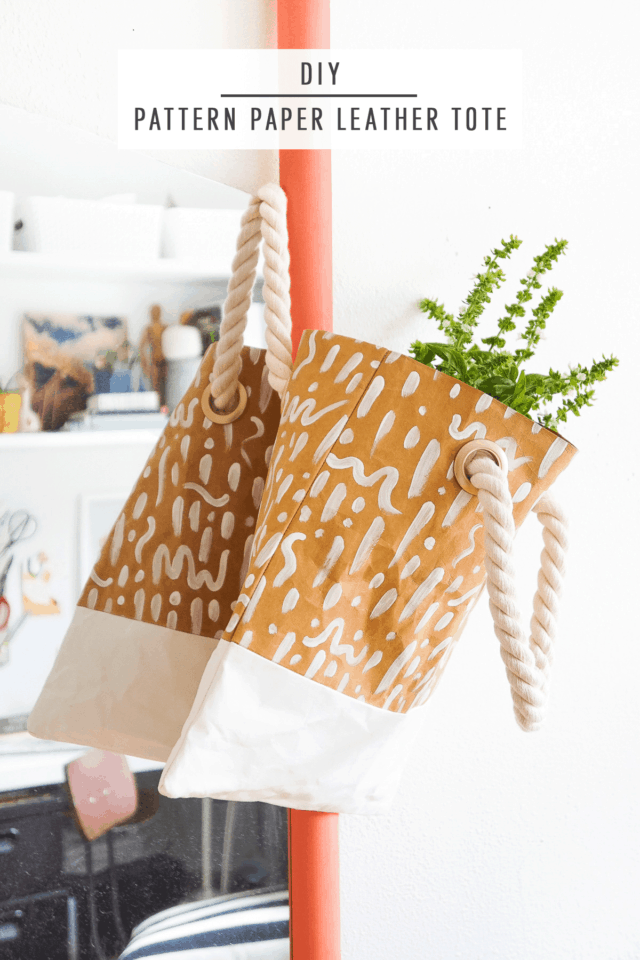 And that's it! I was so happy to discover this cool new fabric paper to play around with as it makes sewing leather-look pieces so much easier!
Have you discovered any life-changing new crafting or DIY materials lately? If so, spill the deets!
Erin Francois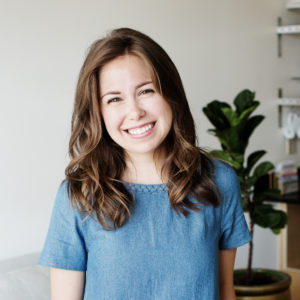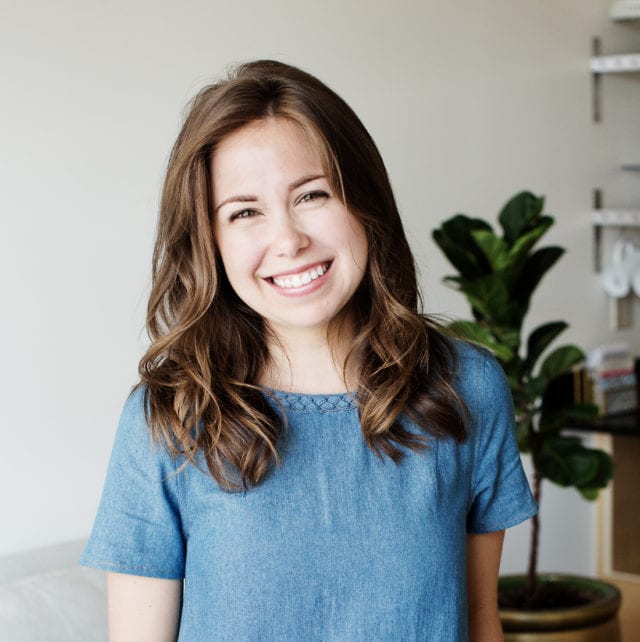 As a diy-er to the very core, Erin calls upon her interior design background to create pieces for the home that work to add beauty, function and a loaded dose of handmade soul to our everyday.