DIY Abstract Umbrella — Taking my obsession with shapes to an entirely new level with this DIY abstract umbrella on the blog. See the full how to…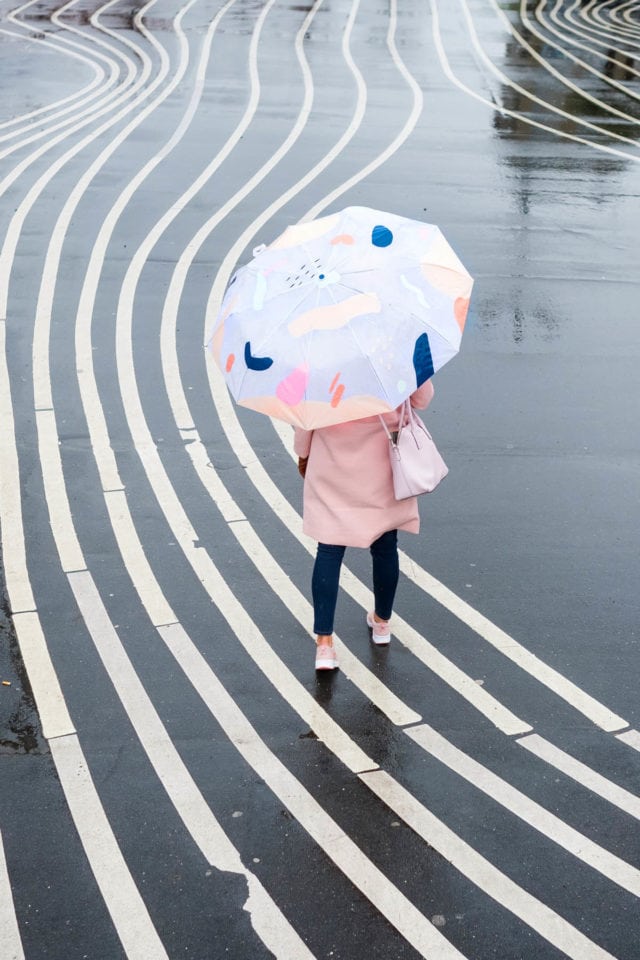 They always say a good friend is one that's super honest with you, right? Well, I'm only telling you that it's in your best interest to not even bother making this DIY abstract umbrella unless you buy some REALLY good fabric paint.
Friends don't let friends use that cheap stuff on sale at Hobby Lobby and then walk around foreign countries pretending to act natural while paint is sloughing off.
Because that's what I did when I had grand plans of using this throughout Scandinavia for our Princess Cruises trip.
So instead, let my DIY shortcomings be a lesson to you. And just go straight for the Speedball fabric paint to avoid looking like a dumb-dumb who enjoys Pinterest too often.
Materials Needed To Make A DIY Abstract Umbrella
Speedball fabric paints — You'll have to mix your own favorite color combos for a custom look.
Paint brushes — Foam or extra soft bristles are best for not showing brushstrokes in the paint.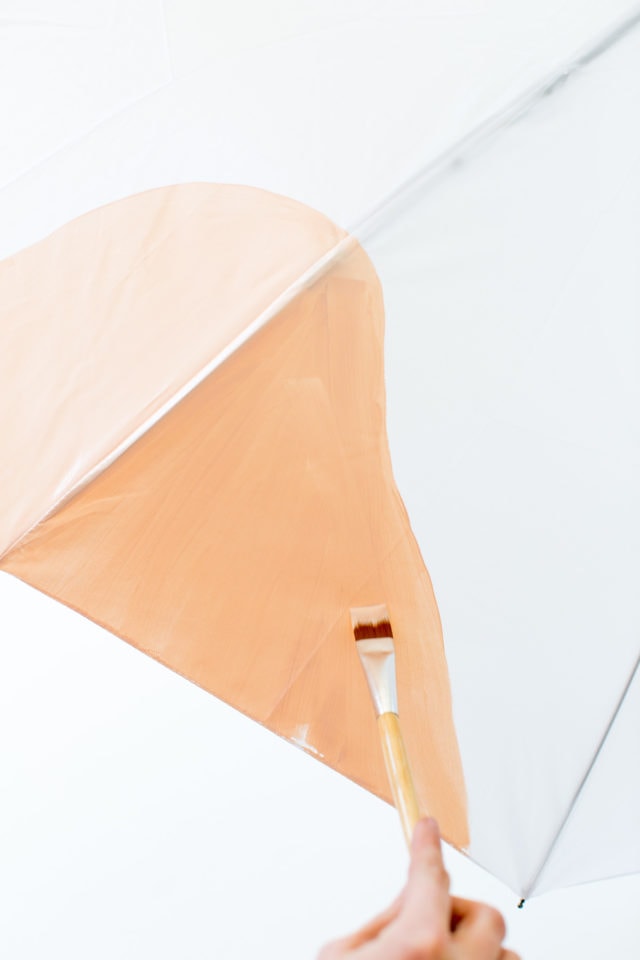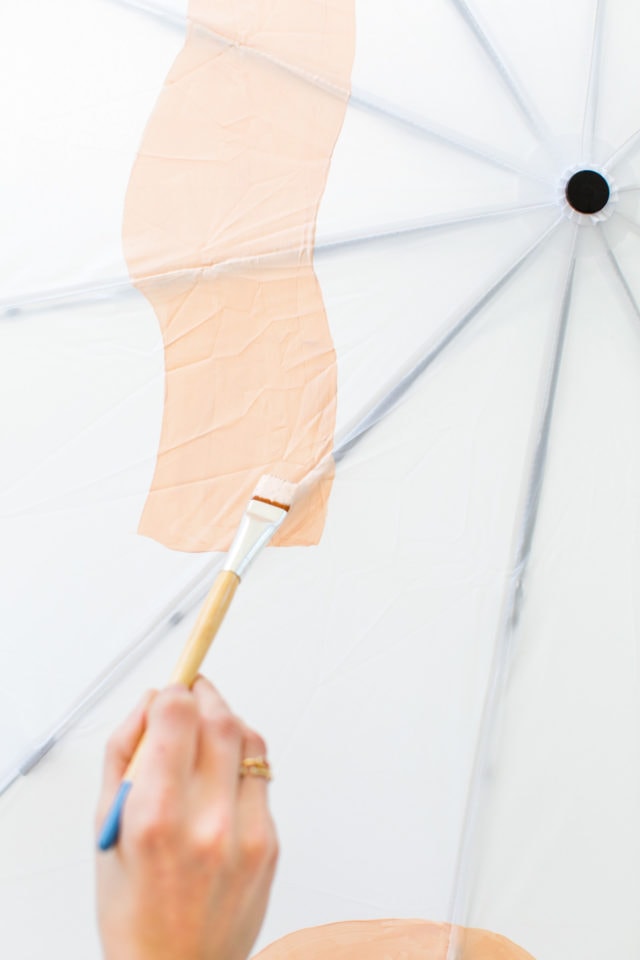 How To Make A DIY Abstract Umbrella
The only battle with this DIY is nailing the right paint and perfect umbrella, so once you've got those it's as easy as making up random giant shapes!
I started by spreading out shapes in all one color, let that dry, and then moved to the next.
Then I let it set to completely for 24 hours before using. Not that it helped much since I didn't get the right paint since it ended up just all chipping off anyways, but you know.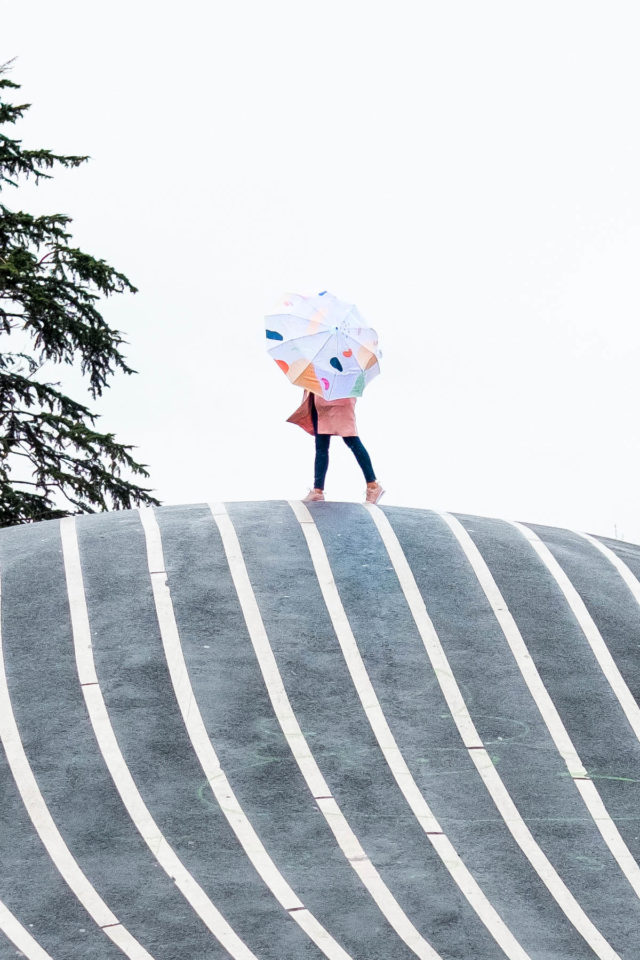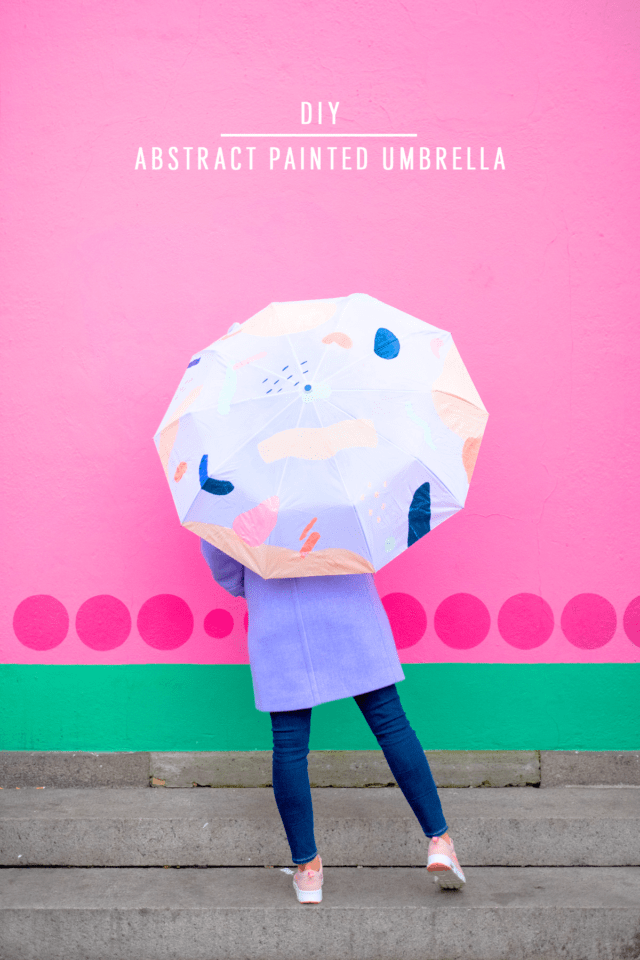 I also recommend using more saturated colors if you go for the white base like I did. It reflects so much light that it made certain colors hard to notice.
I also love the idea of painting a navy one with pastels, so I may try my hand at that since this one wasn't my best work, haha. What do you guys think?!