Sometimes simpler is just better, and these DIY confetti pattern placemats are about as easy as it gets!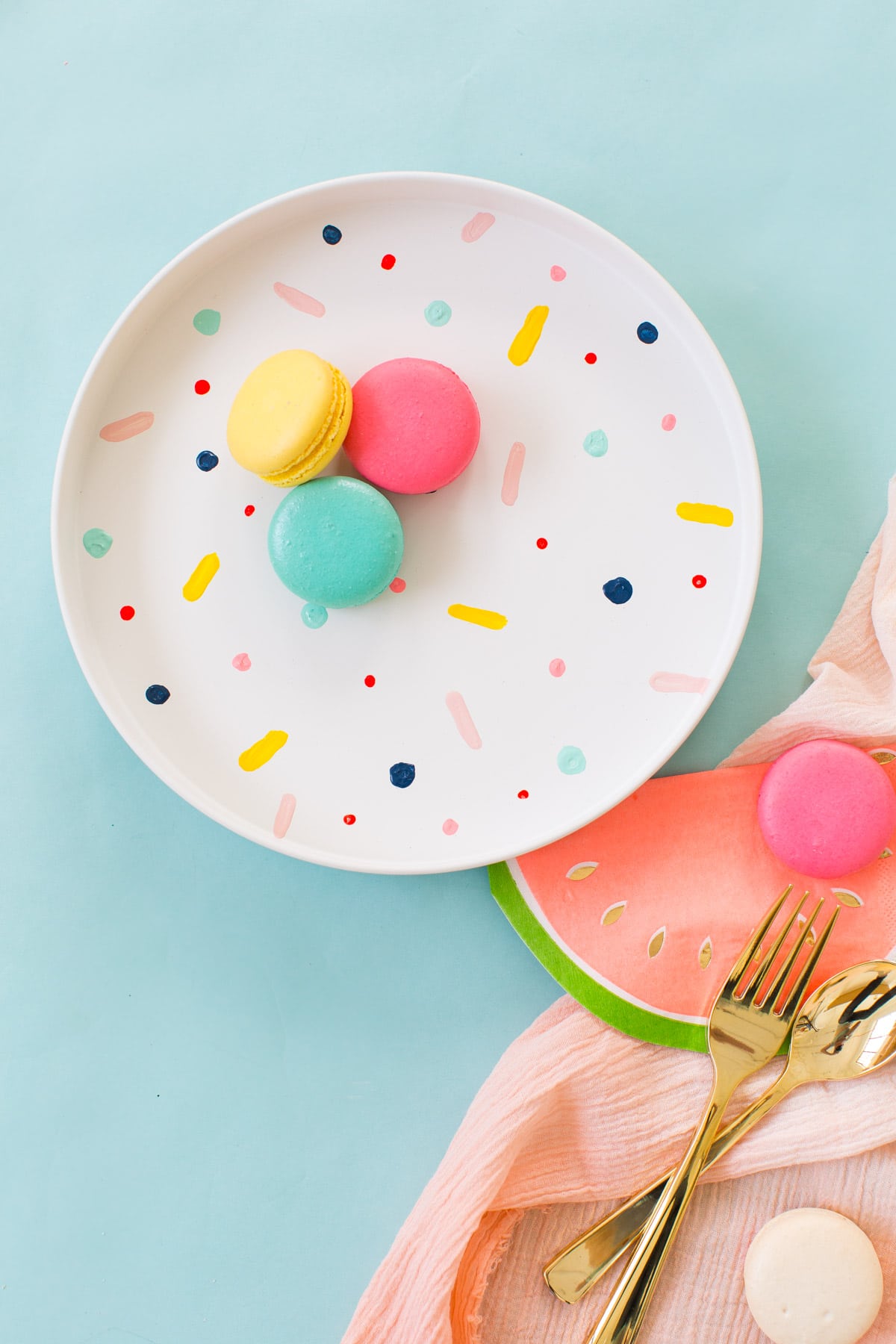 To make things even easier, we teamed up with Q-tips to show you how to make them as a rainy afternoon project with the kids or as a girl's craft night over cocktails.
Sharing is caring. And now there are plenty of paint brushes to go around.
Also good to note: No one is ever expected to be a professional painter when it comes to using Q-tips cotton swabs as your disposable party paint brushes of choice. So the more abstract the better.
If you can dot an I, then you've got this one covered! Plus, you can use this same concept as inspiration for just about any surface that you want to pattern — table linens, notecards, back-to-school school supplies, you name it.

Materials Needed To Make DIY Pattern Placemats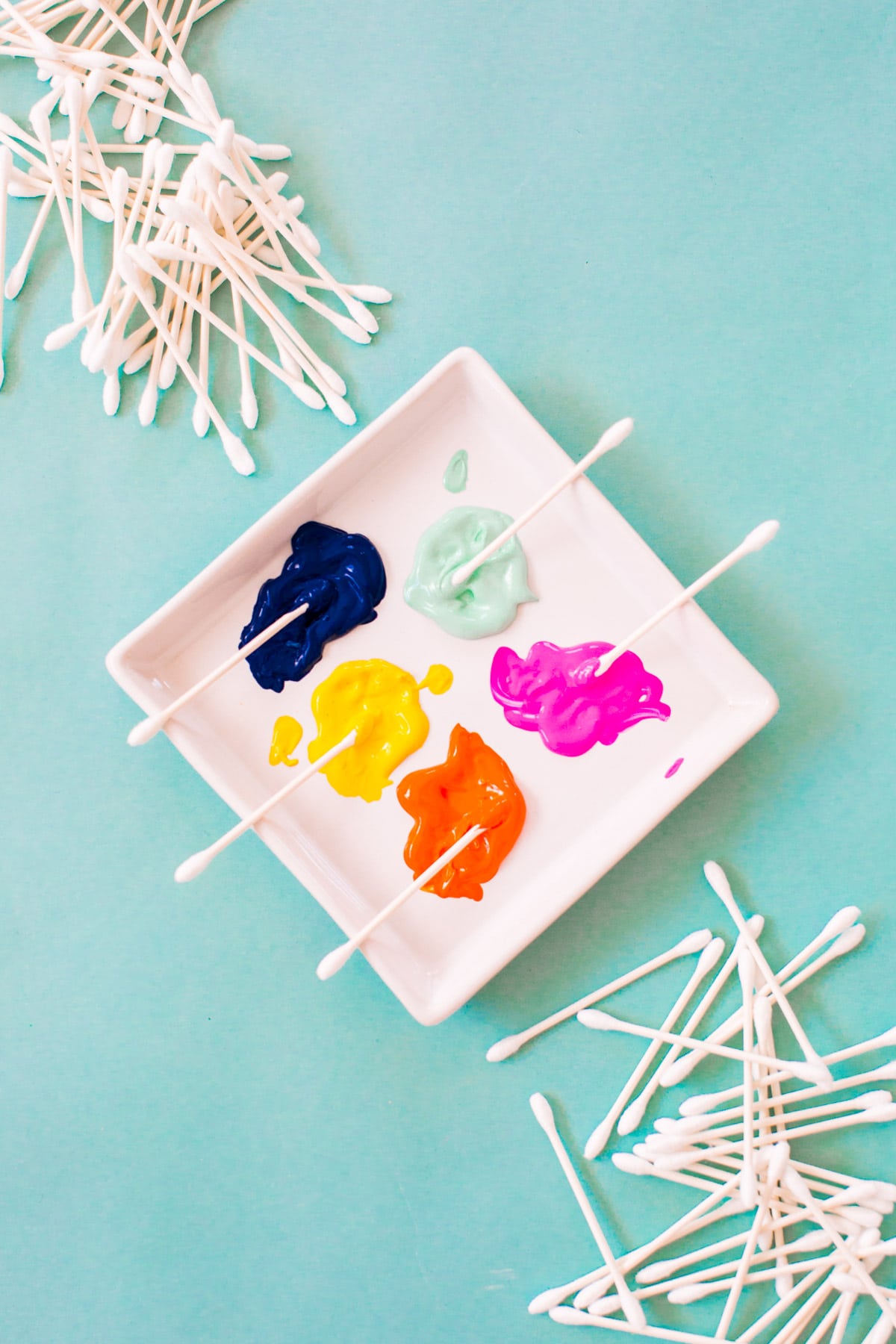 All you have to do to make these DIY confetti pattern placemats is lay out your paint choices, enough Q-tips cotton swabs to go around, and let loose on some place mats.
When you're finished, let the pattern dry completely.
And then spray with a finishing coat of clear modpodge so that you have a smooth, food-safe surface than can be wiped clean after each use.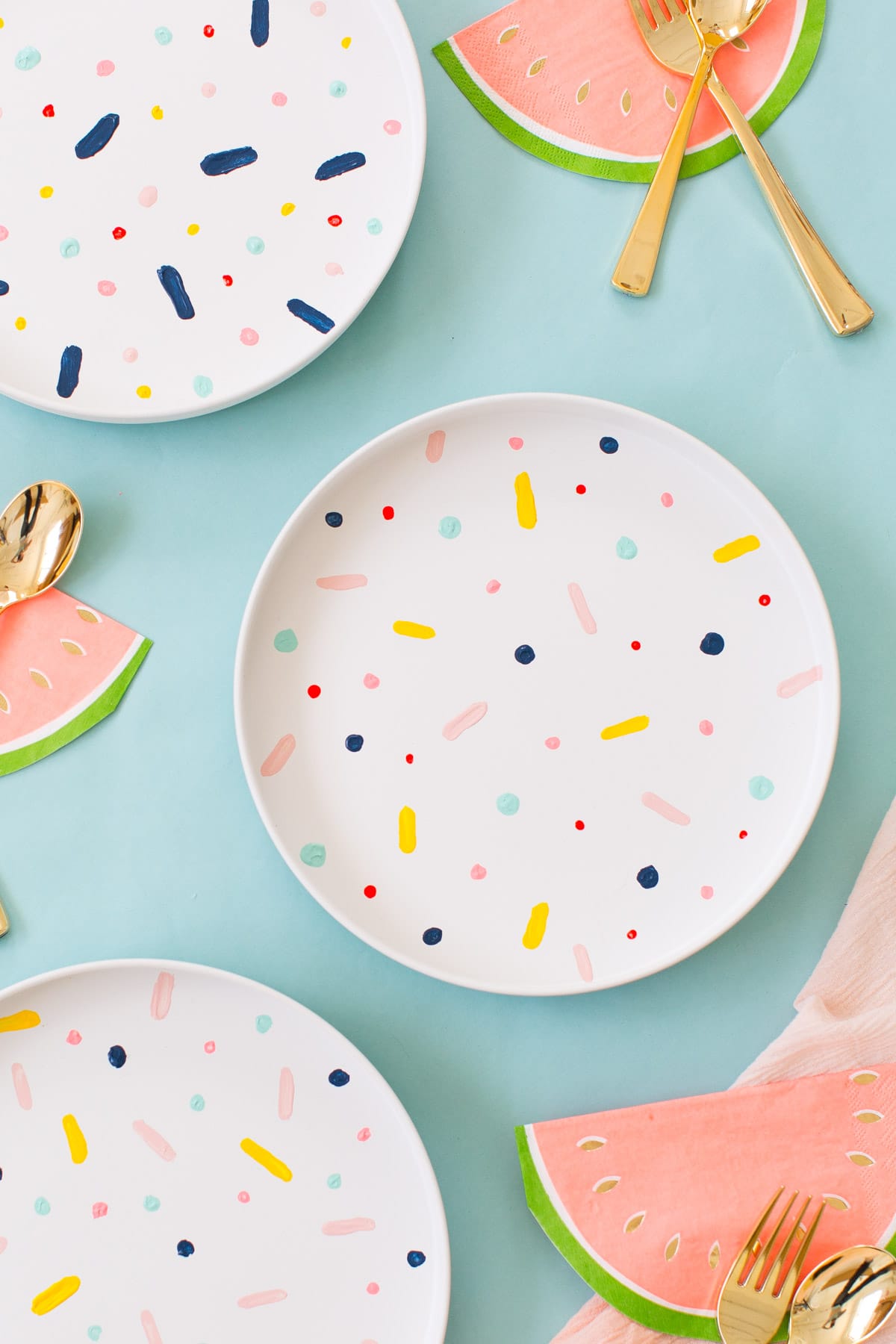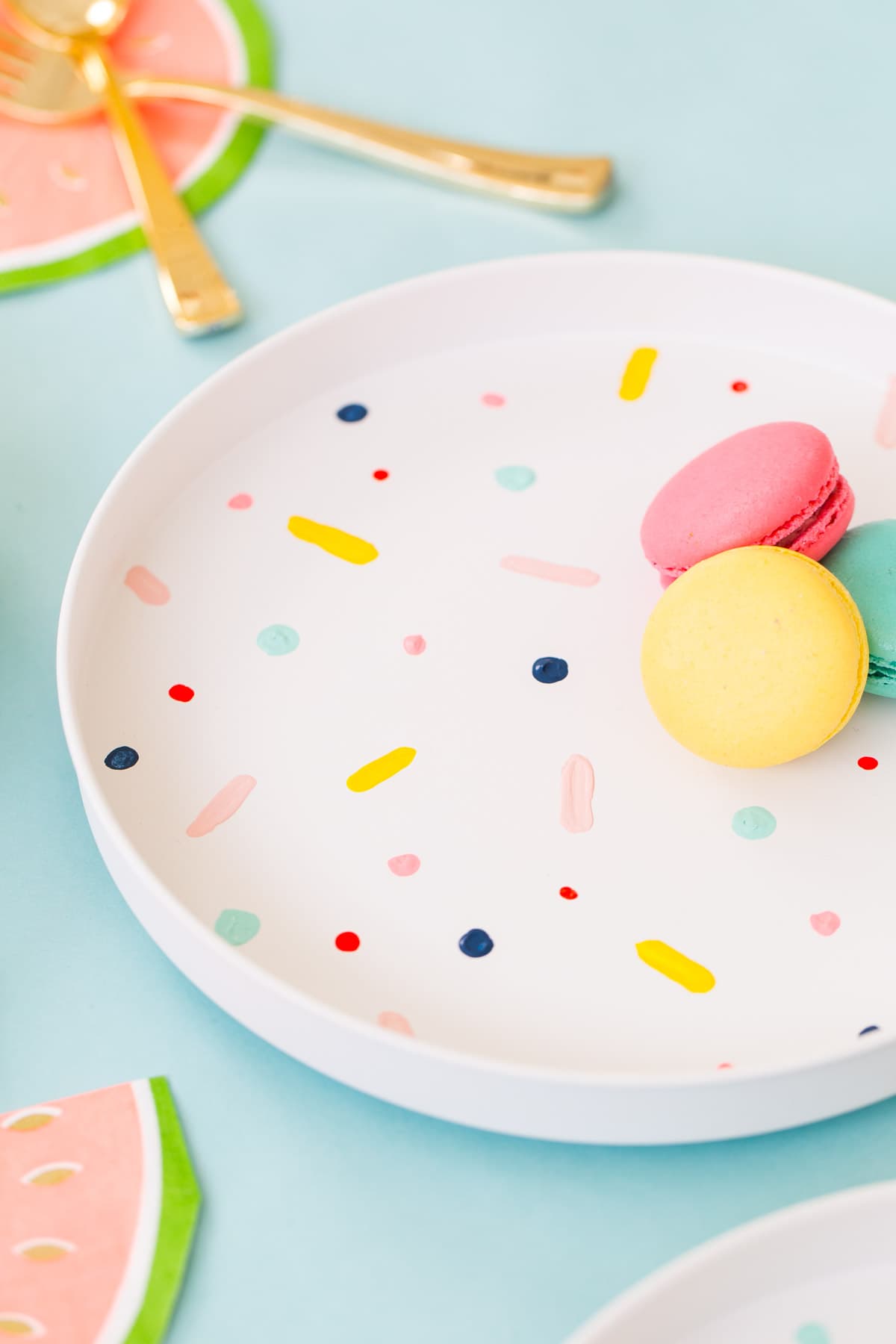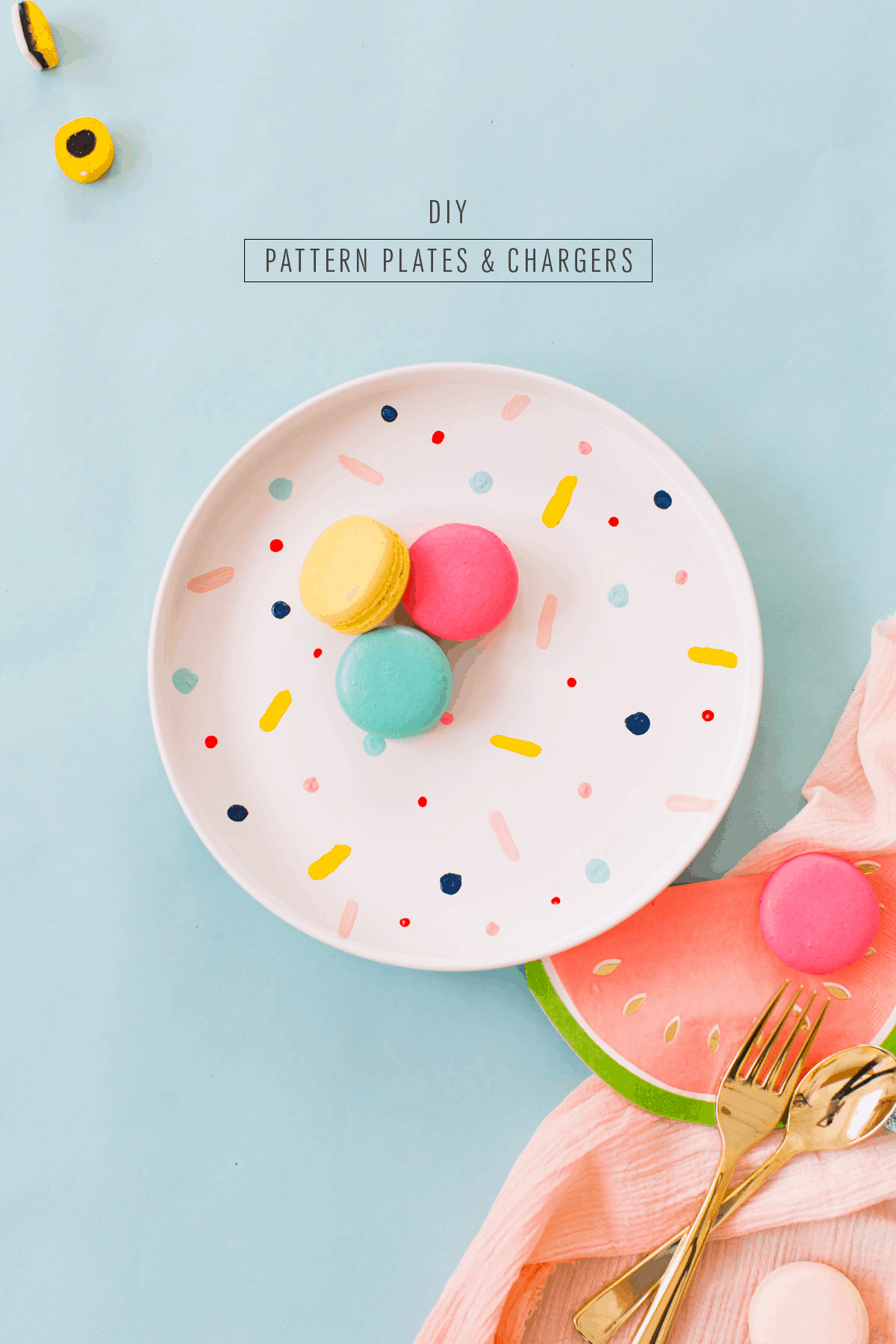 Naturally I used mine to display macarons because dessert addictions are hard to kick, but you do you! Do you all have any go-to rainy afternoon hobbies besides everyone's beloved Netflix?