DIY Edible Confetti — Quick and easy DIY Edible Confetti to sprinkle a pop of color and fun to your desserts. It's all natural and customizable!
Sometimes confetti sprinkles just don't have the right colors and you have to make your own. So this DIY Edible Confetti project shows you how.
I can't think of one get together that isn't made better with confetti, but especially edible confetti.
I'm not talking about the cheesy grocery store sprinkles, I'm talking gold, mint, peach, and any other colors you can dream up.
Because that's exactly what you're going to be making after this DIY Edible Confetti tutorial. I think it might be my newest addiction.
I mean, the possibilities here are endless. Shapes, colors, sizes, you name it.
It's practically as exciting as deciding on ice cream at Disney World, which is really saying something.
Here's the how-to and a few tips on making your own…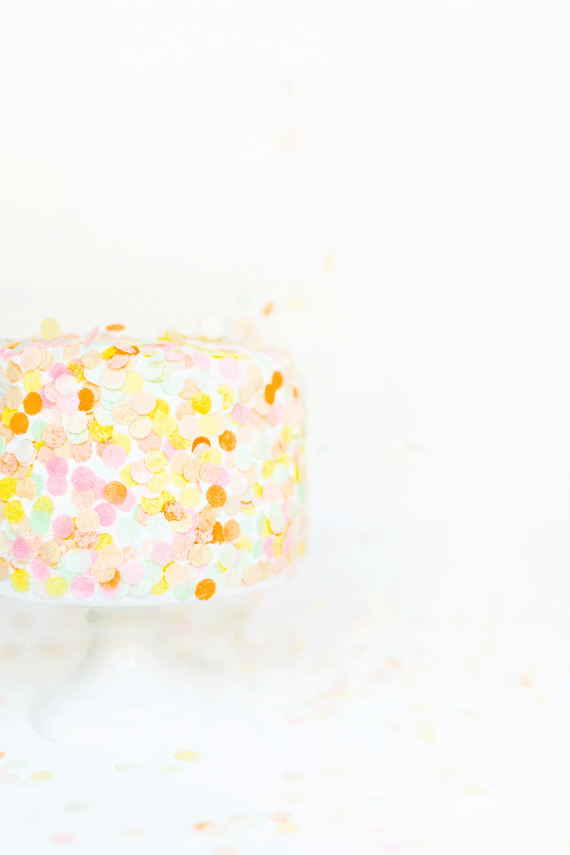 Materials And Tools Needed To Make DIY Edible Confetti
White sugar sheets — Or basic colored ones so you can skip the spray colors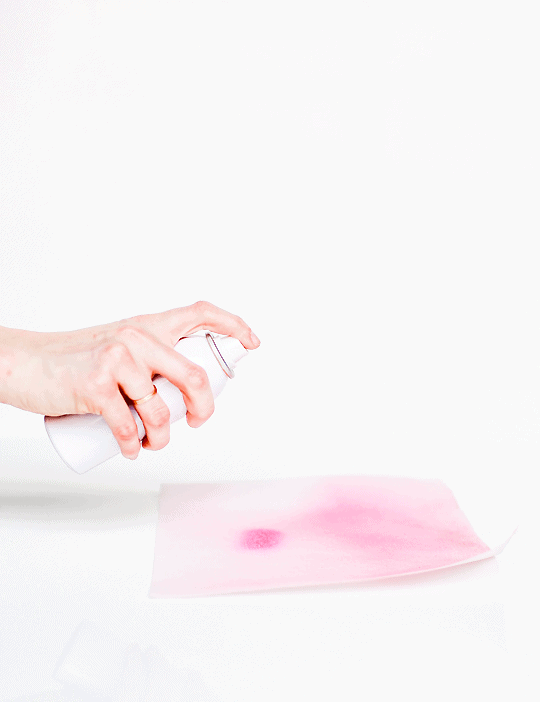 How To Make DIY Edible Confetti
First, use the color mist to tint the sugar sheets the colors of your choices. A trick to this is doing several thin coats for darker colors, and less coats for lighter.
It's also best to spray a tiny bit past the edges of the sheet so that the entire paper is covered evenly.
Then, let them dry to the touch.
You can also buy pre-colored sugar sheets, but if you'd like more custom colors or mixture, the sprays help!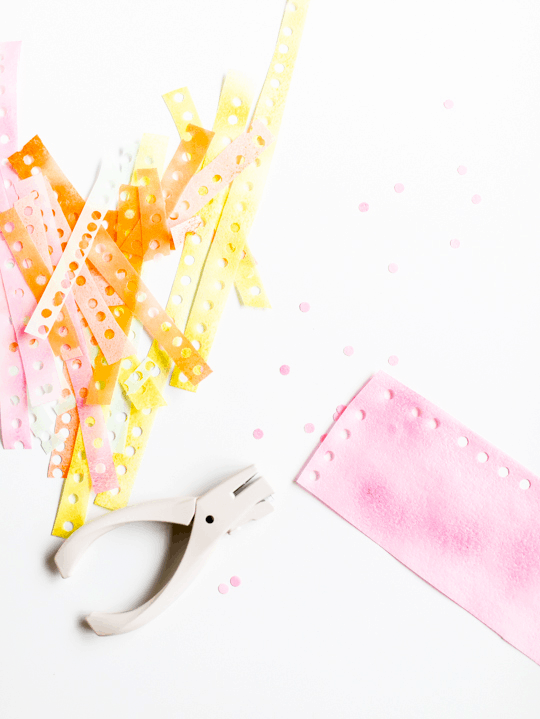 Next, use a hole punch to go around the paper to make the pieces of confetti.
You can use as big or small as a hole punch as you'd like, and the bigger the punch the quicker the pieces cover the cake, so less work for you!
It's also fun to try different shapes, too!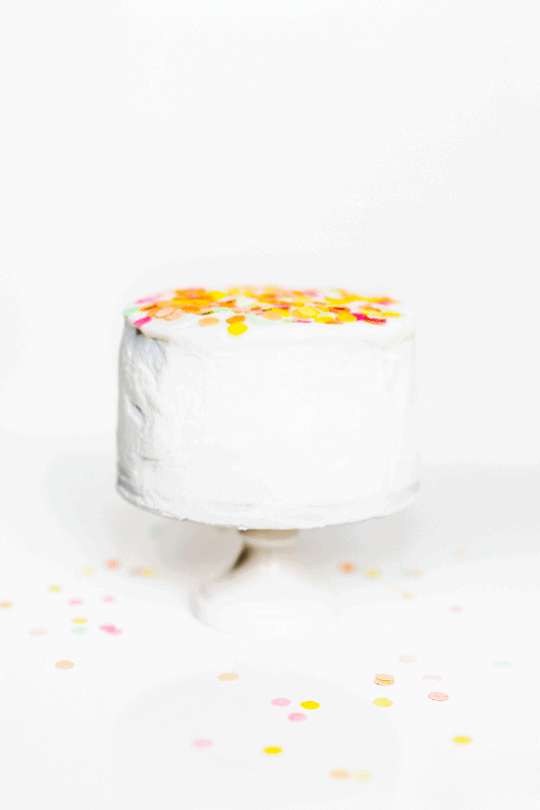 Decorating With You Homemade Confetti Sprinkles
You can sprinkles just the top of a plain white cake for a quick personalized color combo, or you can finish out all of the edges to make one statement confetti cake.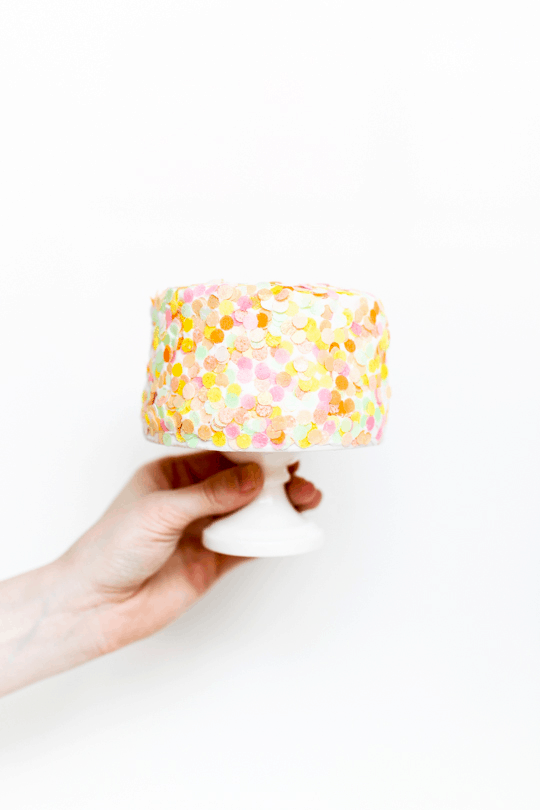 I loved the way the entire cake looked covered so I went that route!
This would also be really cute for party favors or wedding send-offs that are actually biodegradable, whoop!