Simple Jumbo DIY Confetti Poppers — Nothing says "let's celebrate" like these simple jumbo DIY confetti poppers for New Year's Eve and beyond, don't you think?!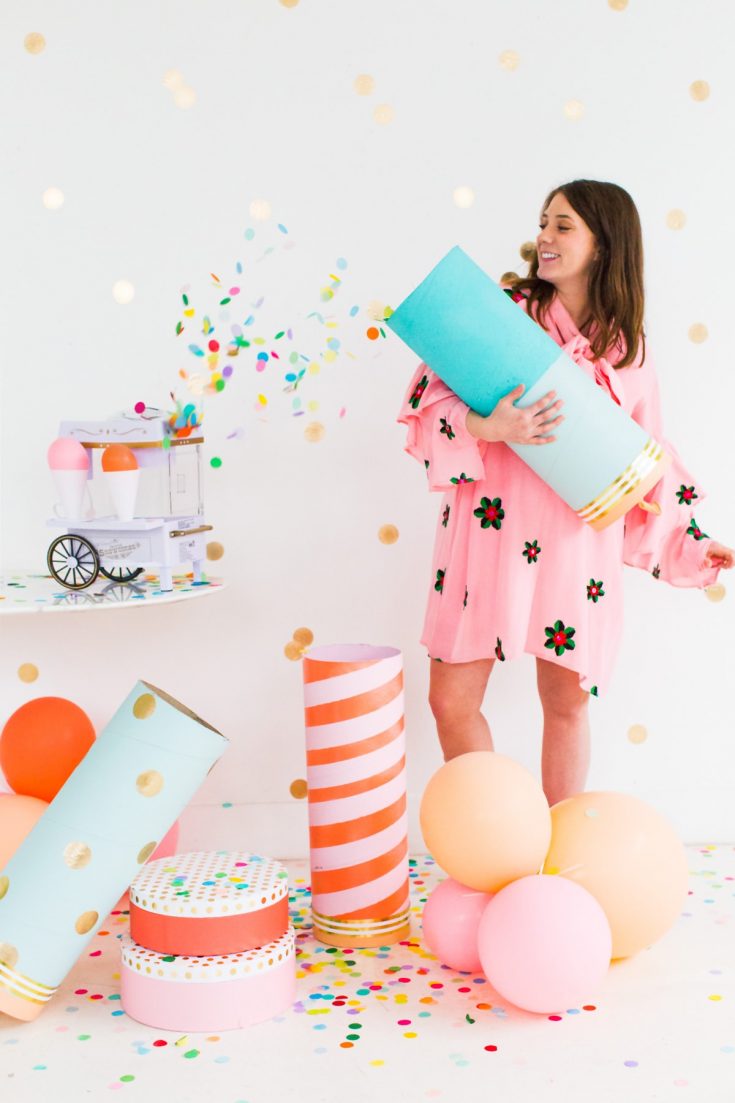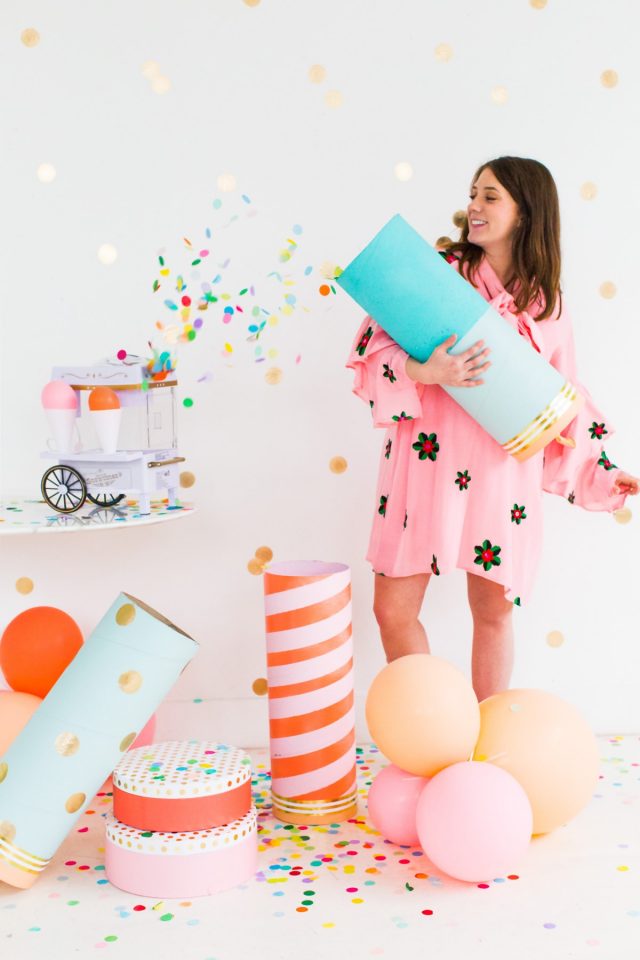 Not to toot my own confetti horn or anything, but I have to say, I am insanely excited about sharing these simple jumbo DIY confetti poppers!
New Year's is just around the corner but these babies are perfectly appropriate alllll year round. Or in my case, even just a typical day at work, haha!
You can also make them with a quick trip to Lowe's and a few party balloons, which is basically my usual weekend in a nutshell.
The best part is that you can simply refill them with confetti and keep popping them over and over again, making your raining afternoon crafting and DIY budget well worth it.
They'd be super fun to make in all metallics for NYE, but you know me, I can't resist a little bit of color…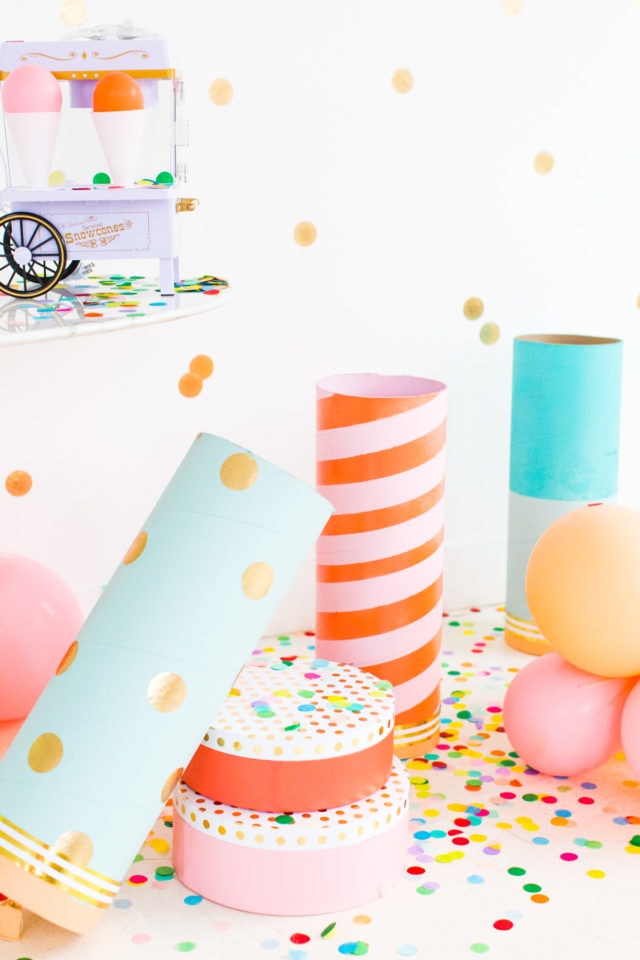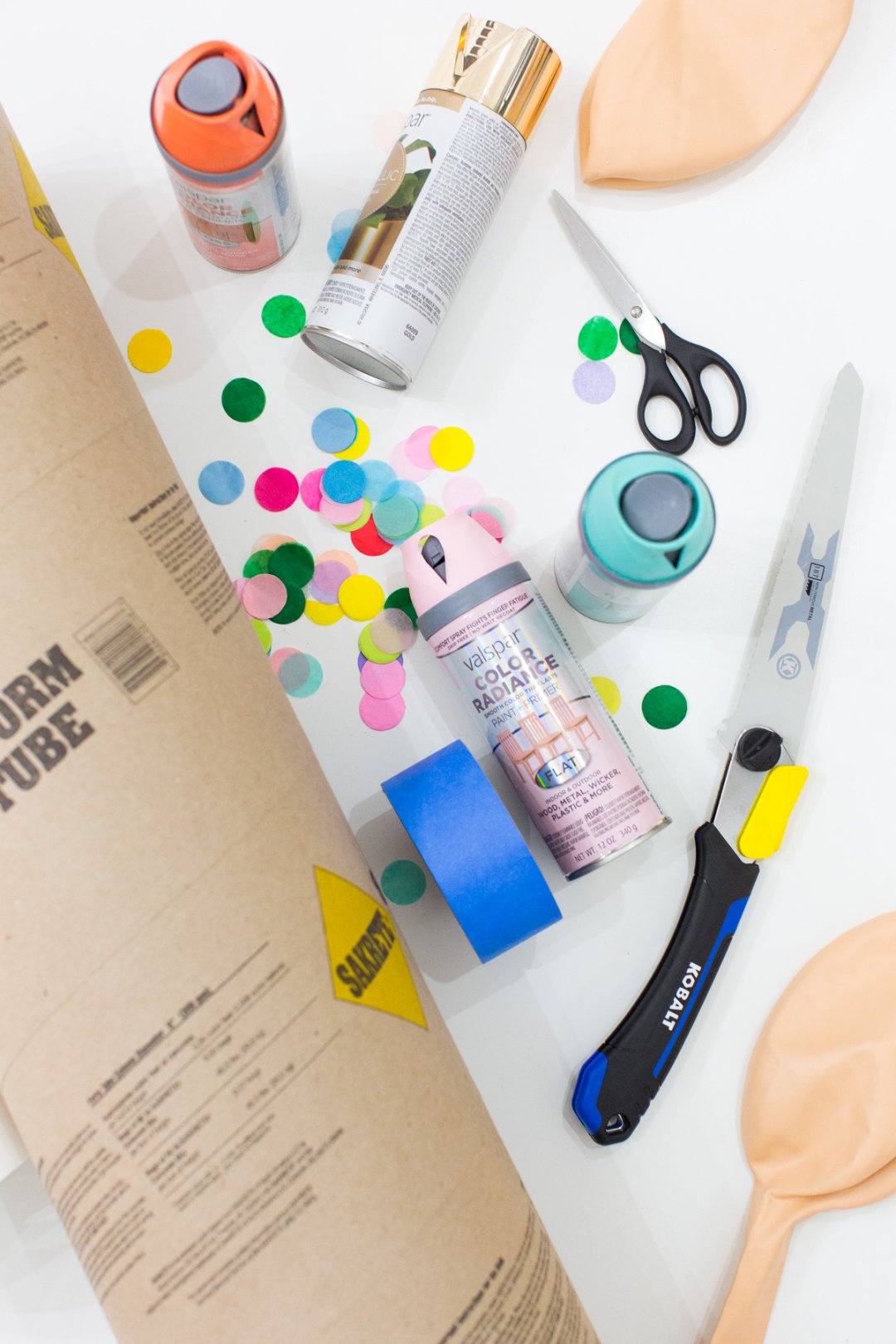 Materials and Tools Needed To Make Simple Jumbo DIY Confetti Poppers
Spray paint in the colors of your choice
A 36″ inch balloon for every popper you're making
Confetti of your choice (I also used cut up gold garland for larger chunks of confetti)
Nostalgia snow cone maker (optional, but let's be honest, you need it)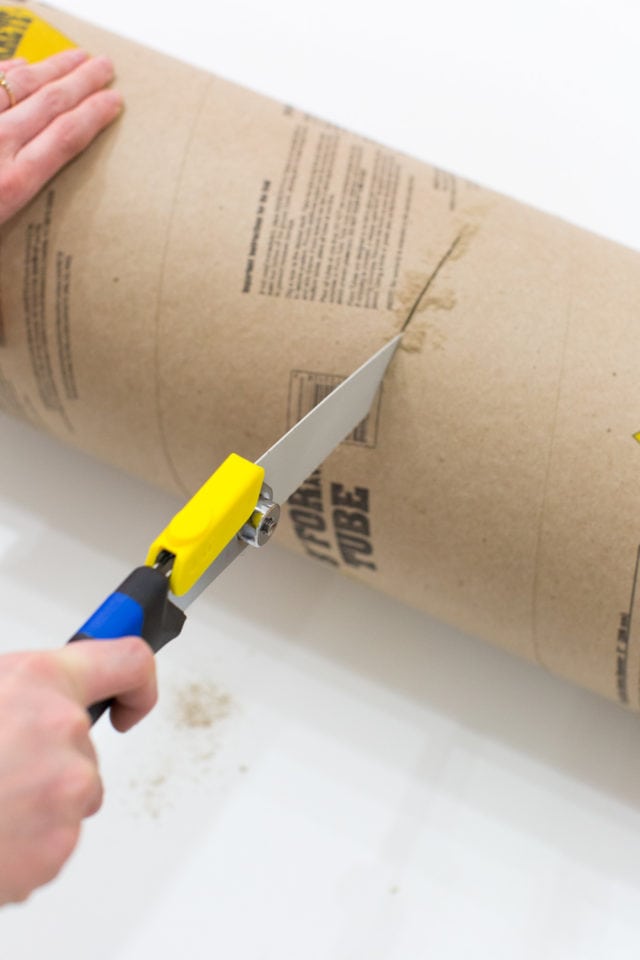 How To Make Simple Jumbo DIY Confetti Poppers
The first thing you'll do for making these DIY jumbo confetti poppers is cut the tube form in half to make two poppers in one using the Kobalt folding saw.
Lightly sand the edges with fine grade sandpaper to make sure your edges aren't too wonky from the saw.
Now you can use painter's tape to tape off the design for your poppers and spray paint in thin coats for your desired look.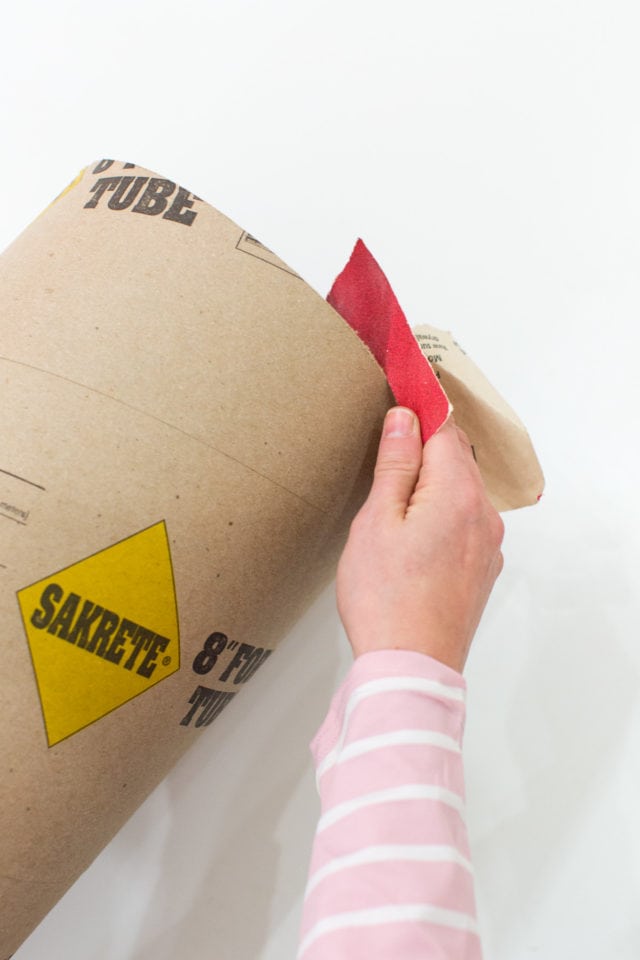 I did one color block popper, one spiral striped popper (by spray painting a solid pink base and taping off stripes for the second coat), and one solid gold with metallic gold adhesive dots.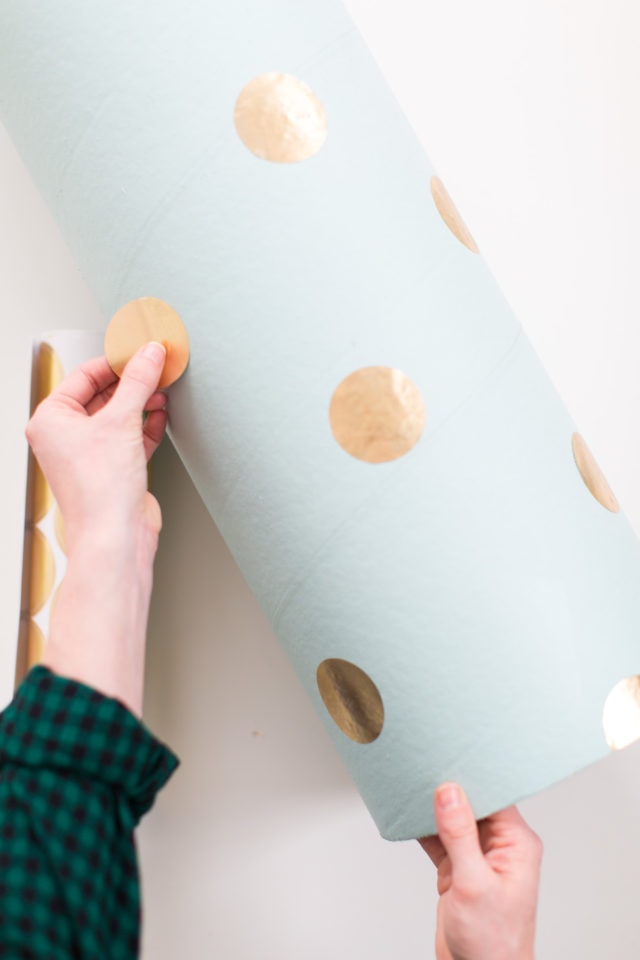 Now you'll cut off about 1.5″ from the end of a large, 36″ balloon and pull the cut opening over the end of the tube as tightly as possible.
Then, knot the end of the balloon to make it easier to use it as a confetti popper handle.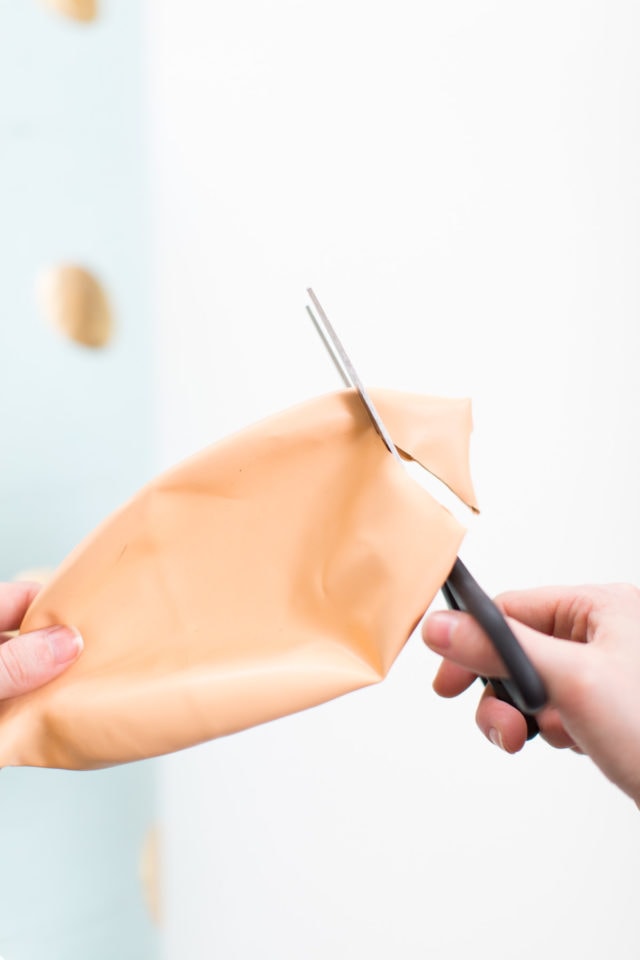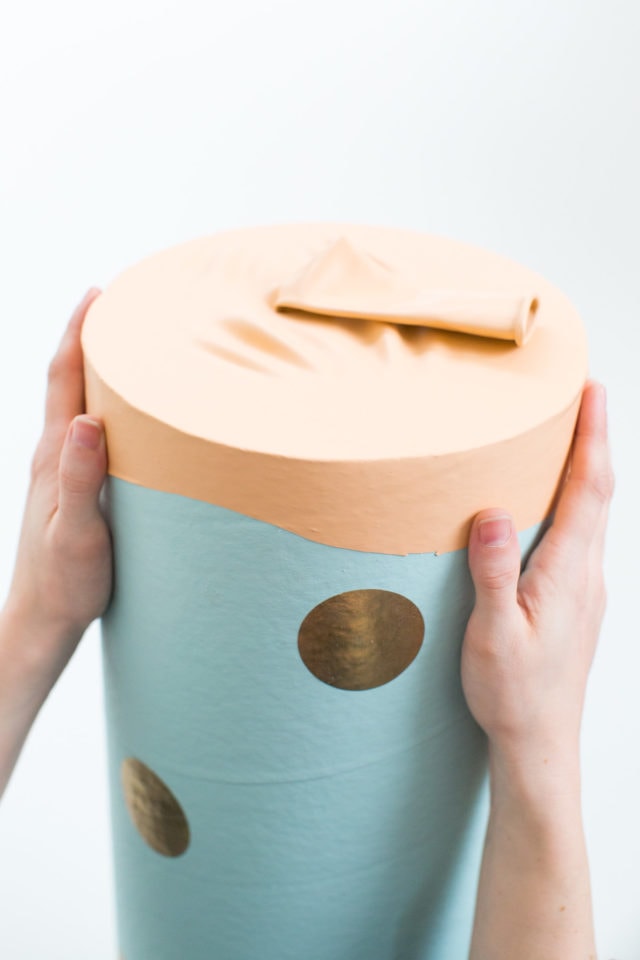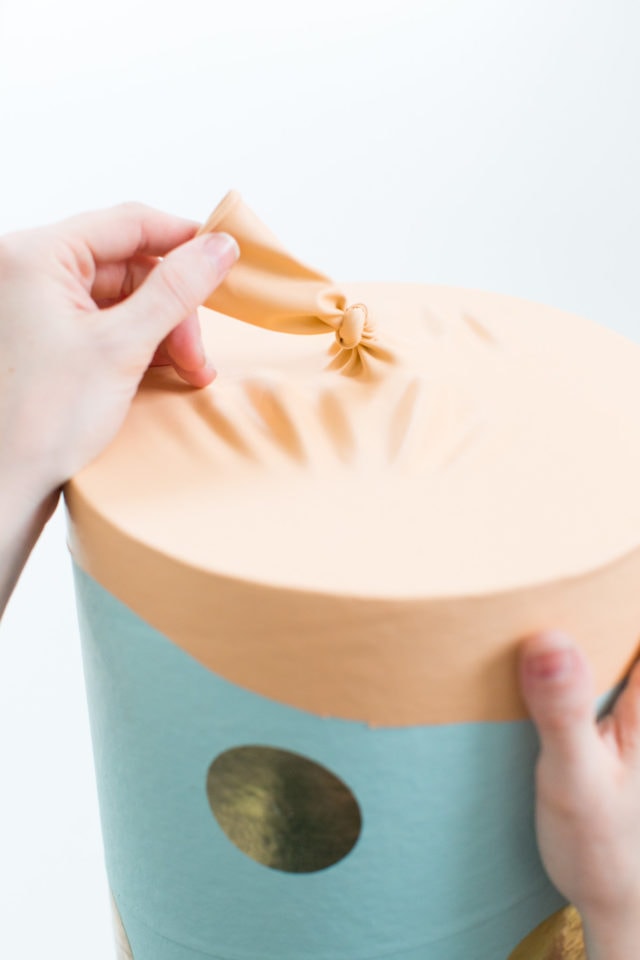 In case you're as picky about the details as I am, you can use a strip of gift wrap or trim of your choice to make a border that covers where the balloon and tube meet for a more finished look by using a glue gun.
Then, all you have to do is dump some confetti in the tube, pull the balloon knot back, and let go!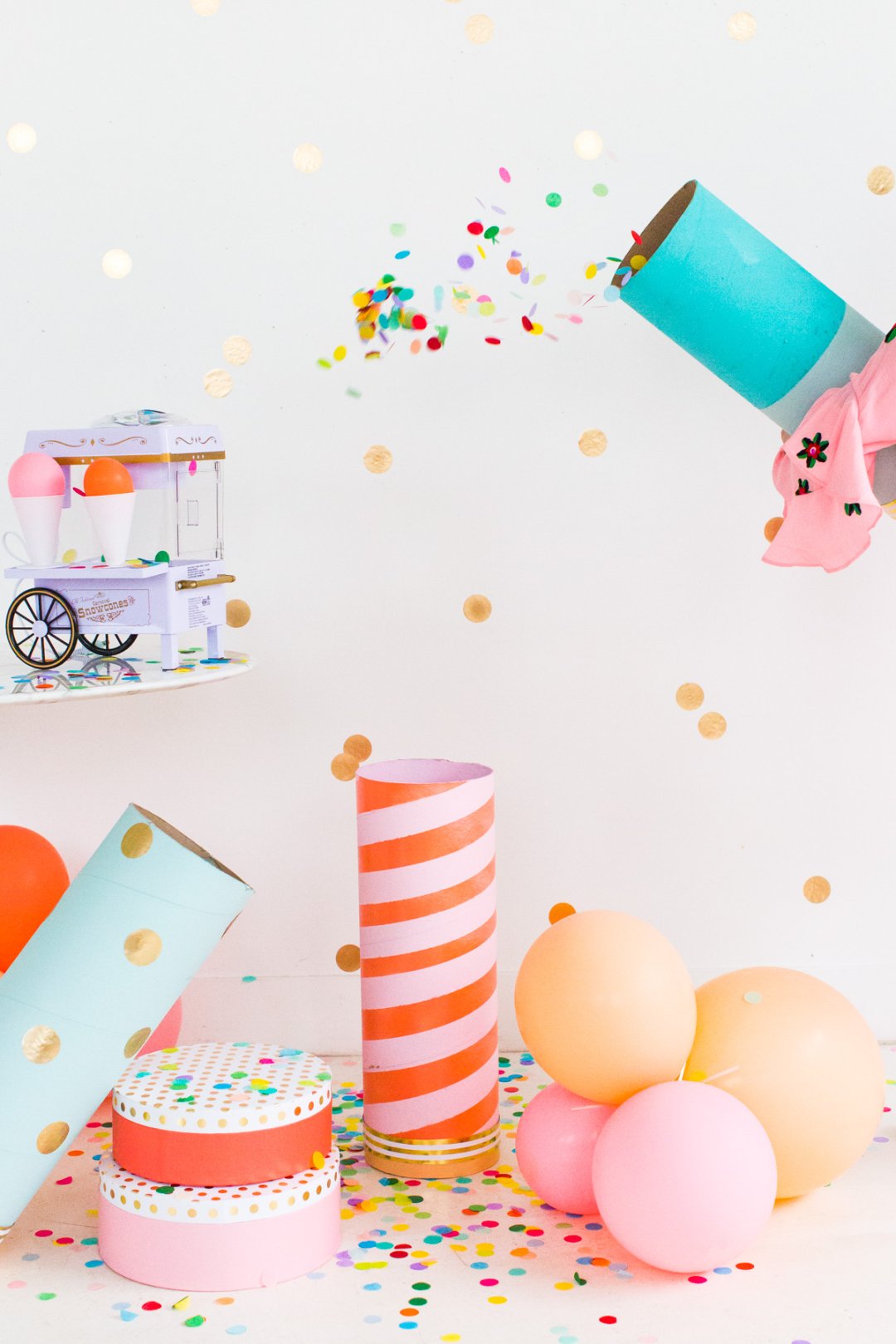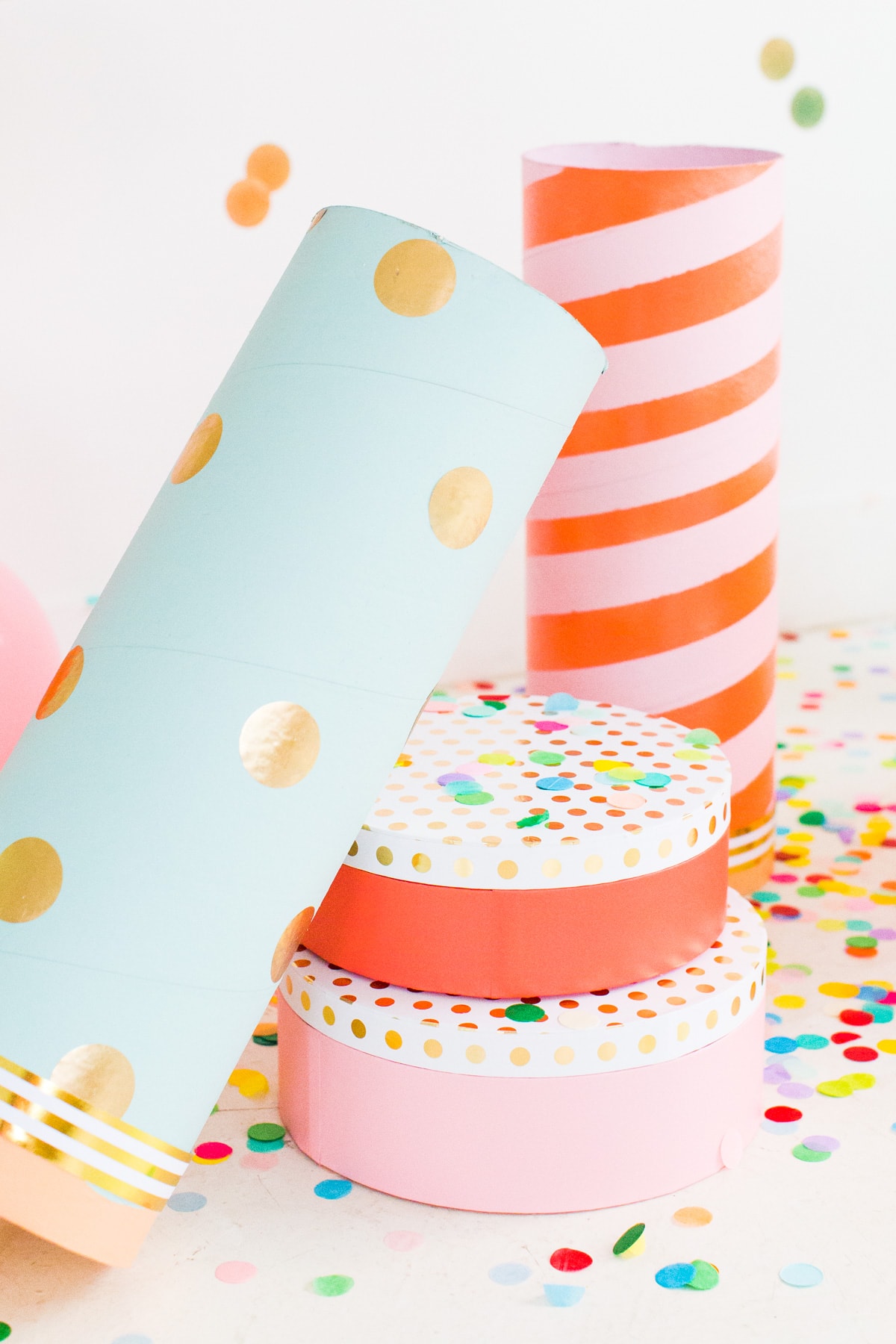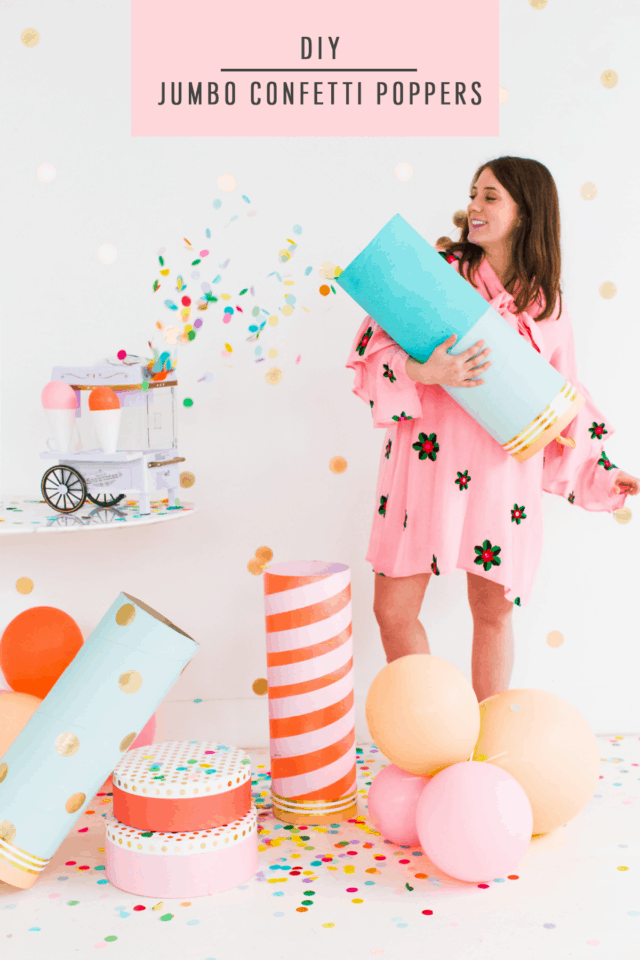 Styling Sources
I hope you all are into these poppers because I'm just obsessed with them enough that you're going to see them plenty in the future! Be sure to tag us and @lowes so we can follow along on your NYE craft DIY projects, too!
For styling sources: Lowe's Nostalgia white and gold snow cone maker (optional, but let's be honest, you need it), Lowe's Modway Lippa marble dining table, Lowe's Wallpops Geometric Gold dot Wall Stickers, Lowe's gold tinsel strings as confetti, Tinsel garland
This partnership is sponsored by Lowe's, we received compensation but all opinions and product recommendations are our own. Sugar & Cloth is donating 5% of all sponsored campaigns to charity, which you can read about right here!