Edible DIY Layered Cookie Cake — This Edible DIY Layered Cookie Cake is a baker's (and snacker's) heaven. Perfect for the winter entertaining ahead!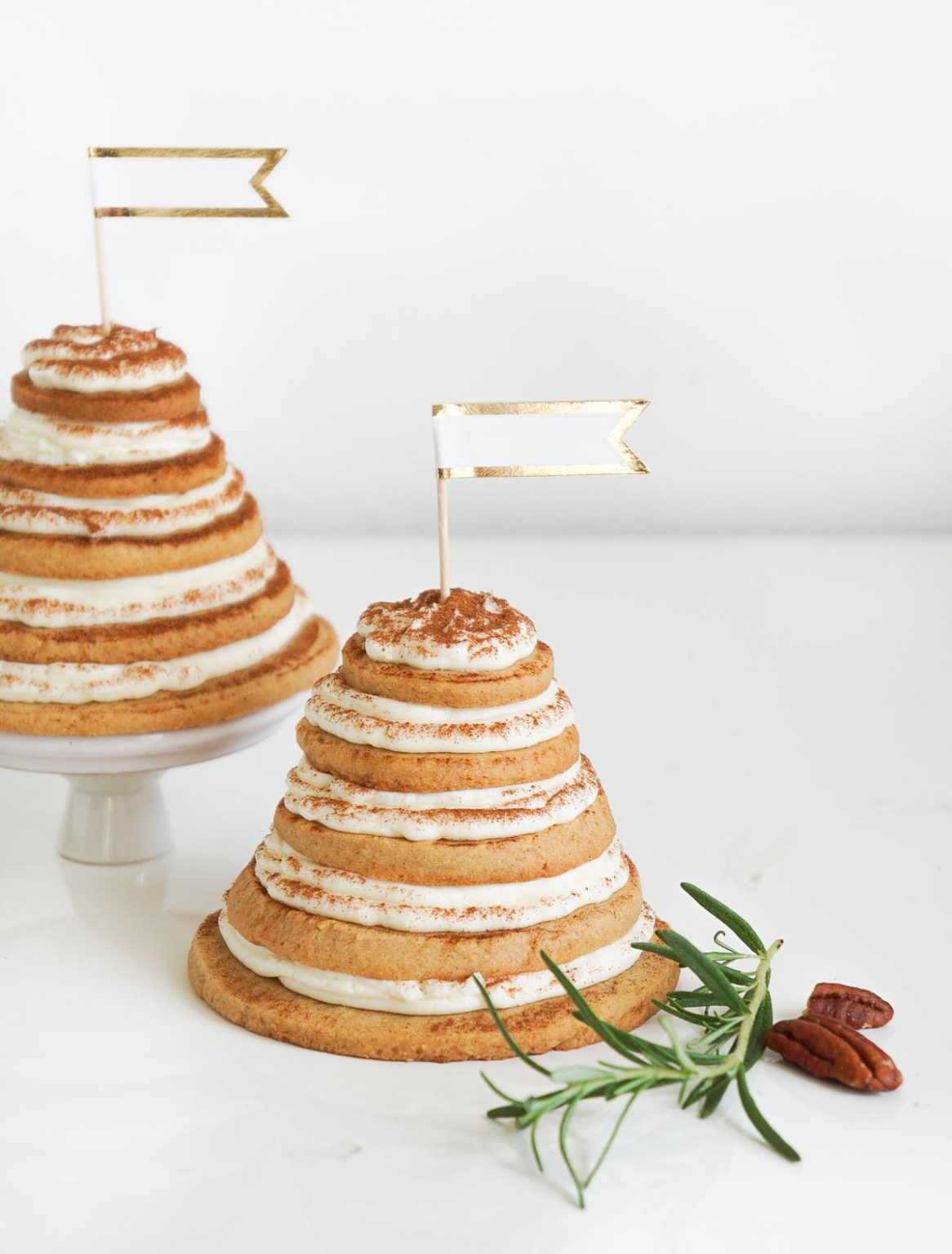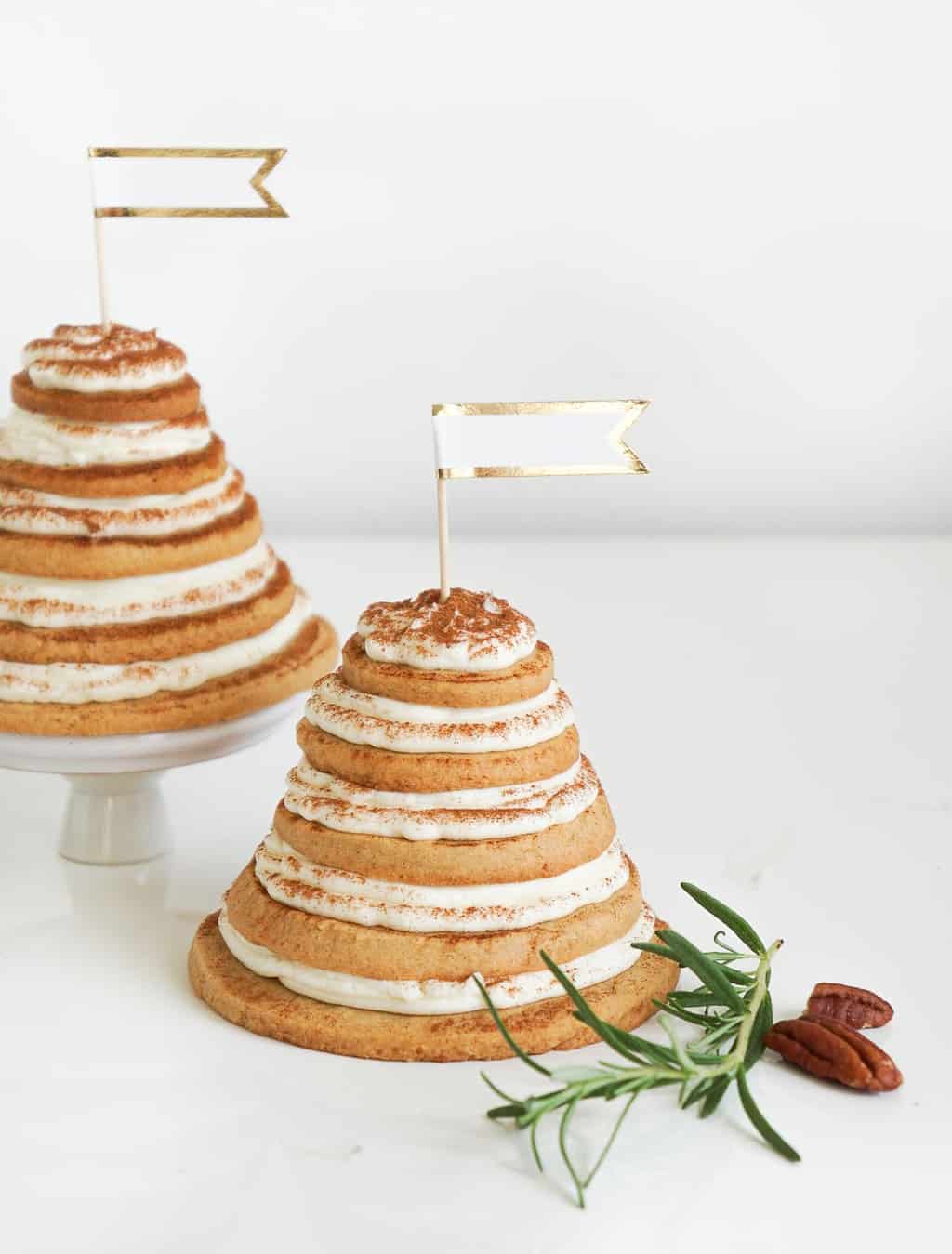 This DIY goes out to all our spice-loving friends out there! After all, who doesn't obsess over a spice and cookies combo?
Every year I, Erin, also jump on the flavor train, especially when I'm standing firmly on the fact that pumpkin spice and I are in a year-round relationship.
So with winter season in full swing, I wanted to share this edible DIY that bakers and non-bakers alike can easily bring to the table. Spice cookies or not.
It combines the most delicious, tried and spice cookies and layers them up with an easy cream cheese frosting, resulting in centerpiece-worthy cookie cakes that taste as good as they look!
Of course, you can always use whatever flavored cookie you'd like to stack, just like these colorful layered cookies from last year's bridal brunch!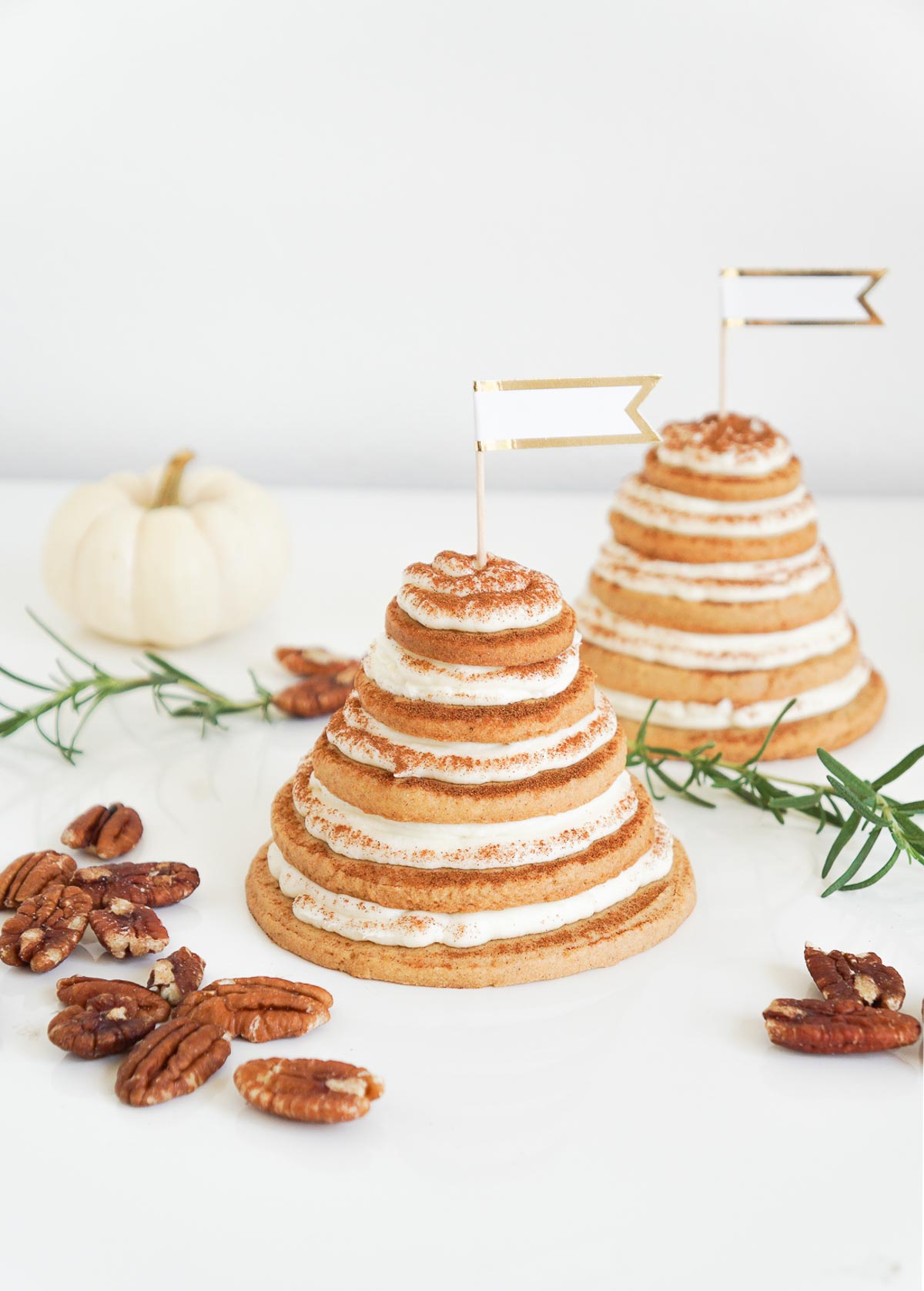 Ingredients And Tools Needed To Make An Edible DIY Layered Cookie Cake
Spiced cookie recipe — I made a half batch of this one.
Pre-made vanilla frosting
Cream cheese, softened
Cinnamon
Circle cookie cutters or small bowls — I used bowls in sizes: 4", 3.5", 3", 2.25", 1.75"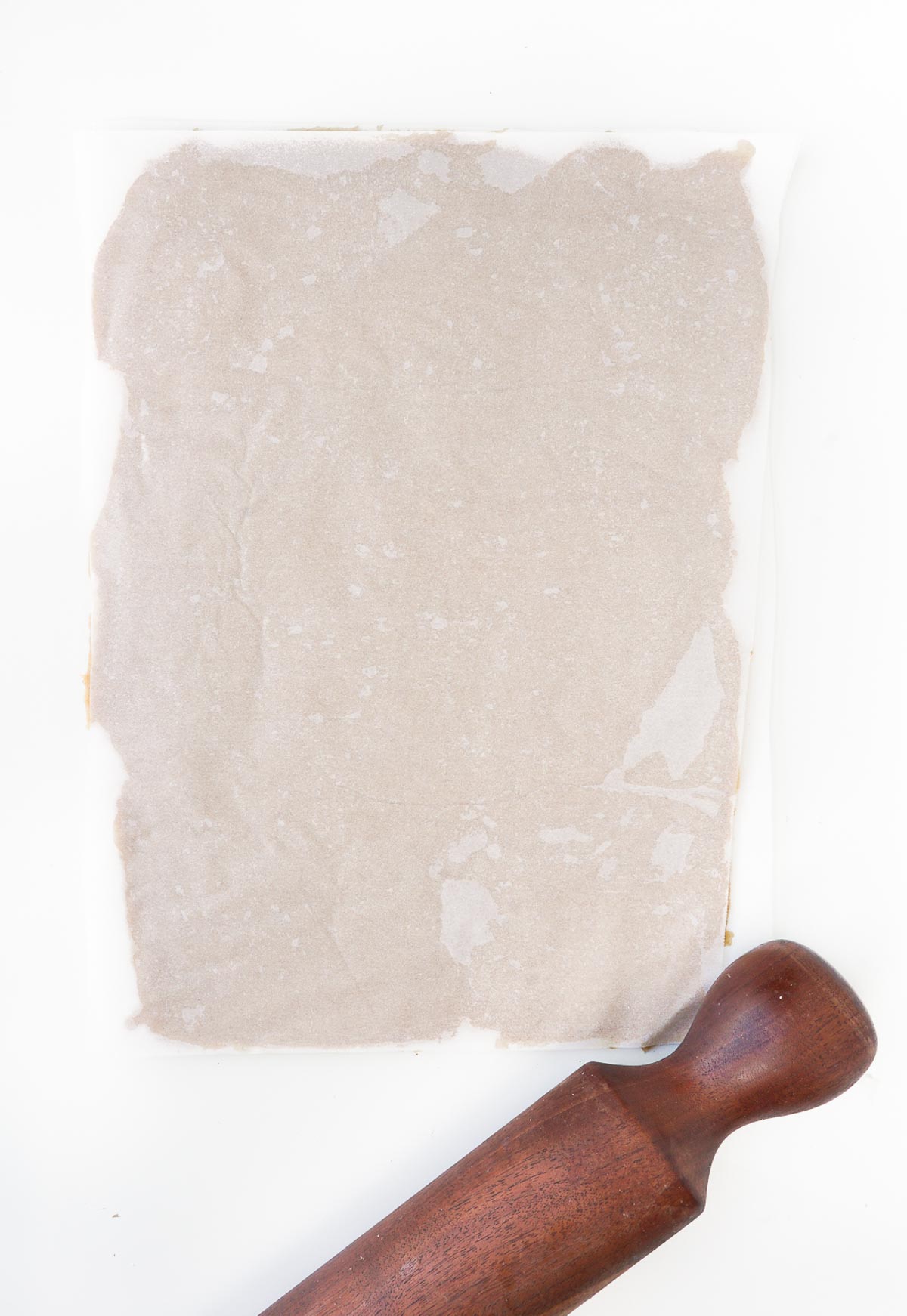 How To Make An Edible DIY Layered Cookie Cake
Prepare the cookie dough according to the recipe.
Then, roll out the dough ¼" thick between two sheets of parchment paper. Place on a cookie sheet and refrigerate for 1 hour.
While the dough is chilling, prepare the paper flags by removing the sticker liner, placing a toothpick at the center of each and folding in half to enclose the toothpick.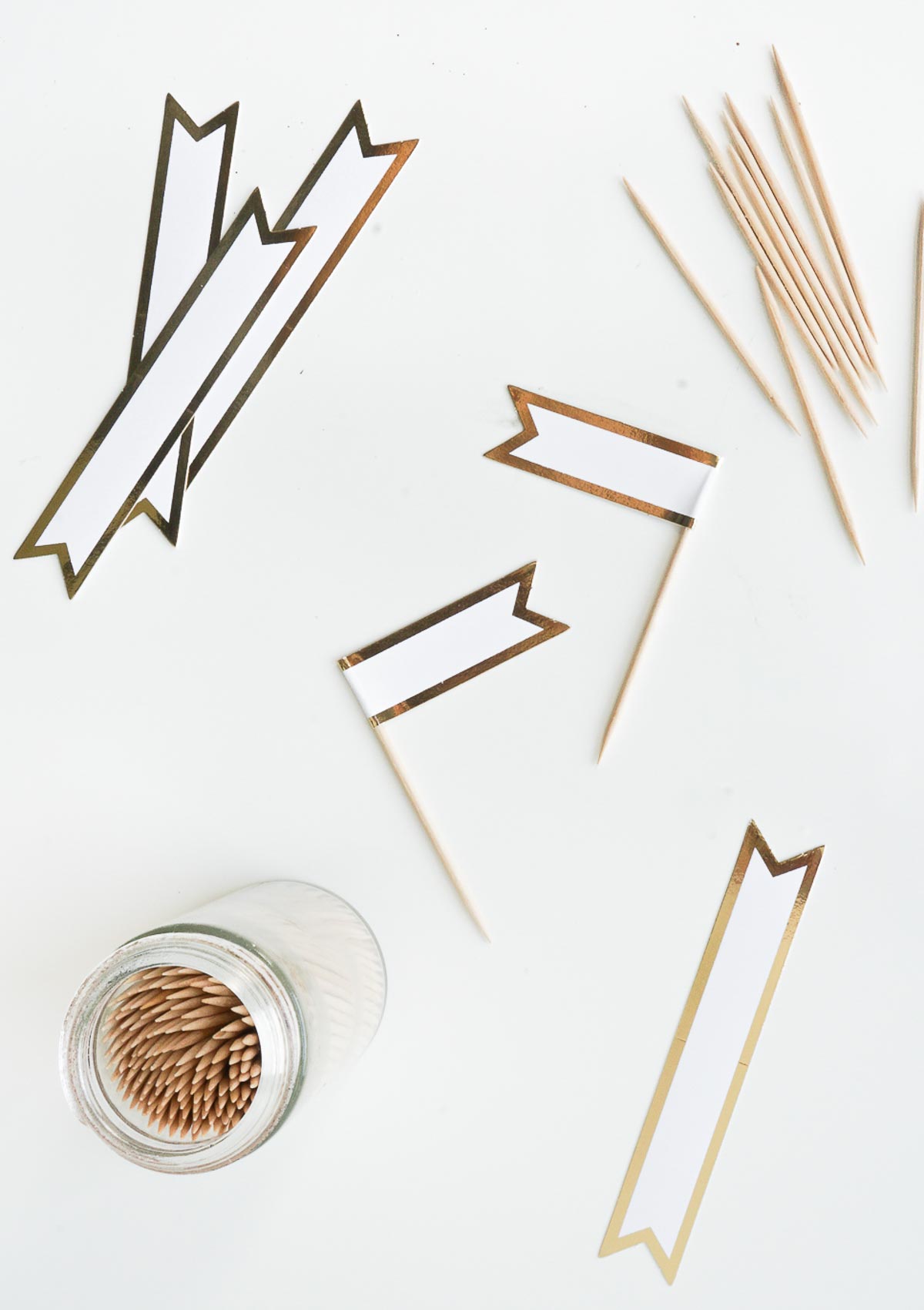 Cut out circle shapes in the sizes listed in the tools list.
Place the circles back on a parchment lined cookie sheet and refrigerate for another 30 minutes. (Cold dough will hold its shape better when baked.)
Preheat the oven to 350 degrees and bake cookies for 12-15 minutes until the edges turn slightly brown. Allow cookies to cool.
Repeat steps 1-3 with excess dough.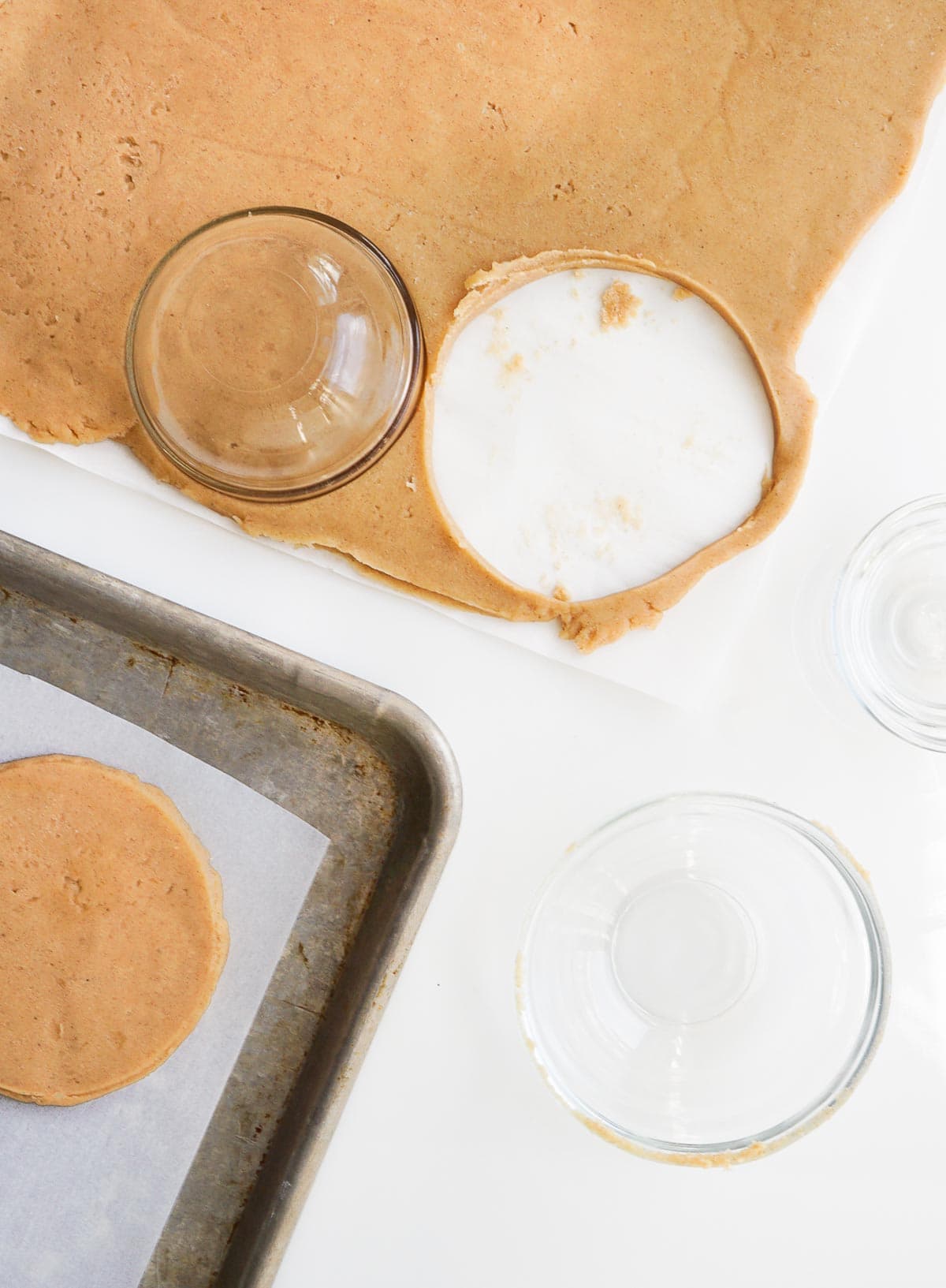 While the cookies are baking whip together the vanilla frosting and softened cream cheese just until combined.
Once the cookies are cool, fill a pastry bag with frosting and pipe a generous spiral of frosting on each cookie. Stack the 5 cookie sizes largest to smallest to form a "cake".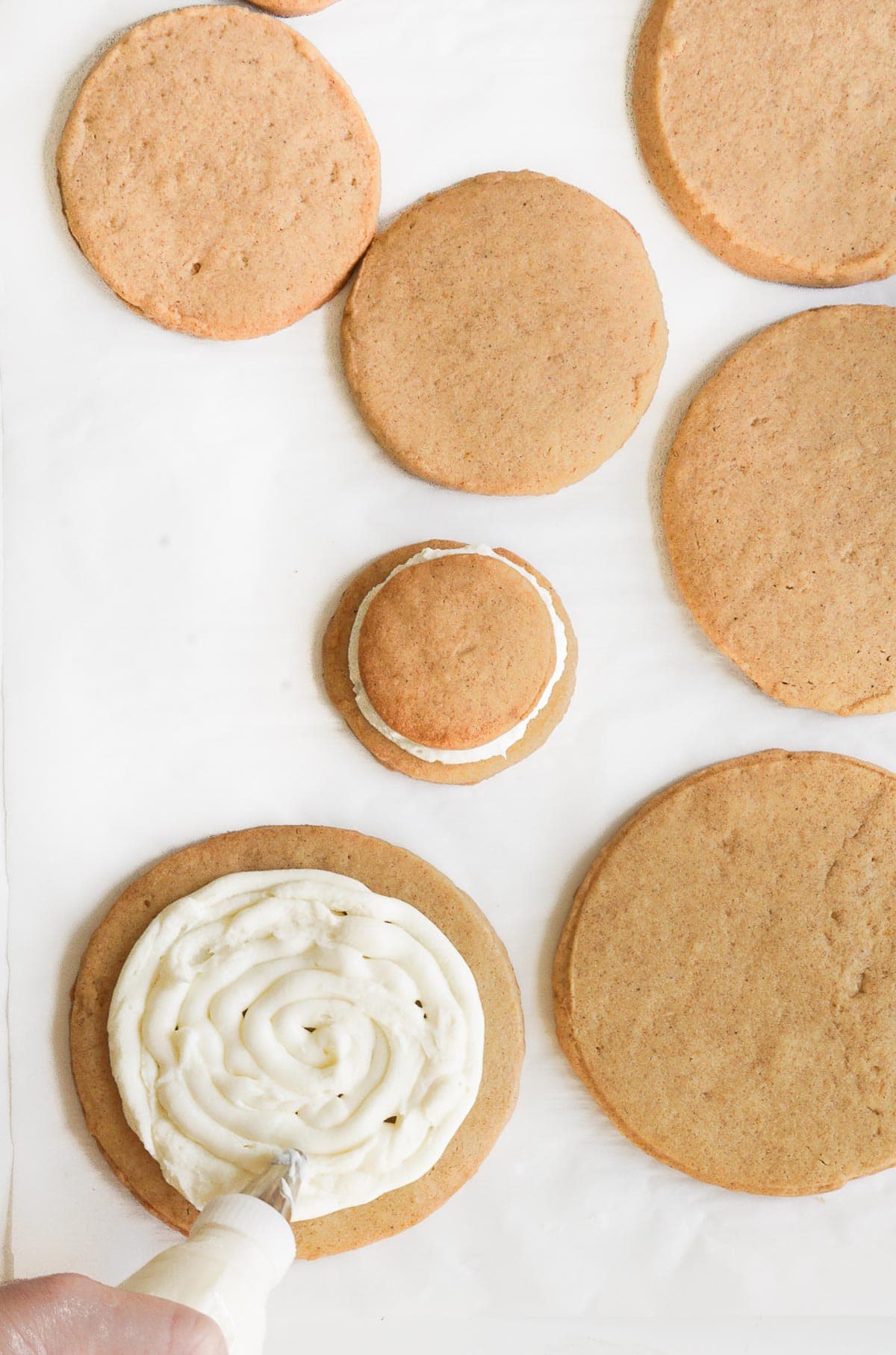 Place a small amount of cinnamon in a sieve and dust the cakes lightly.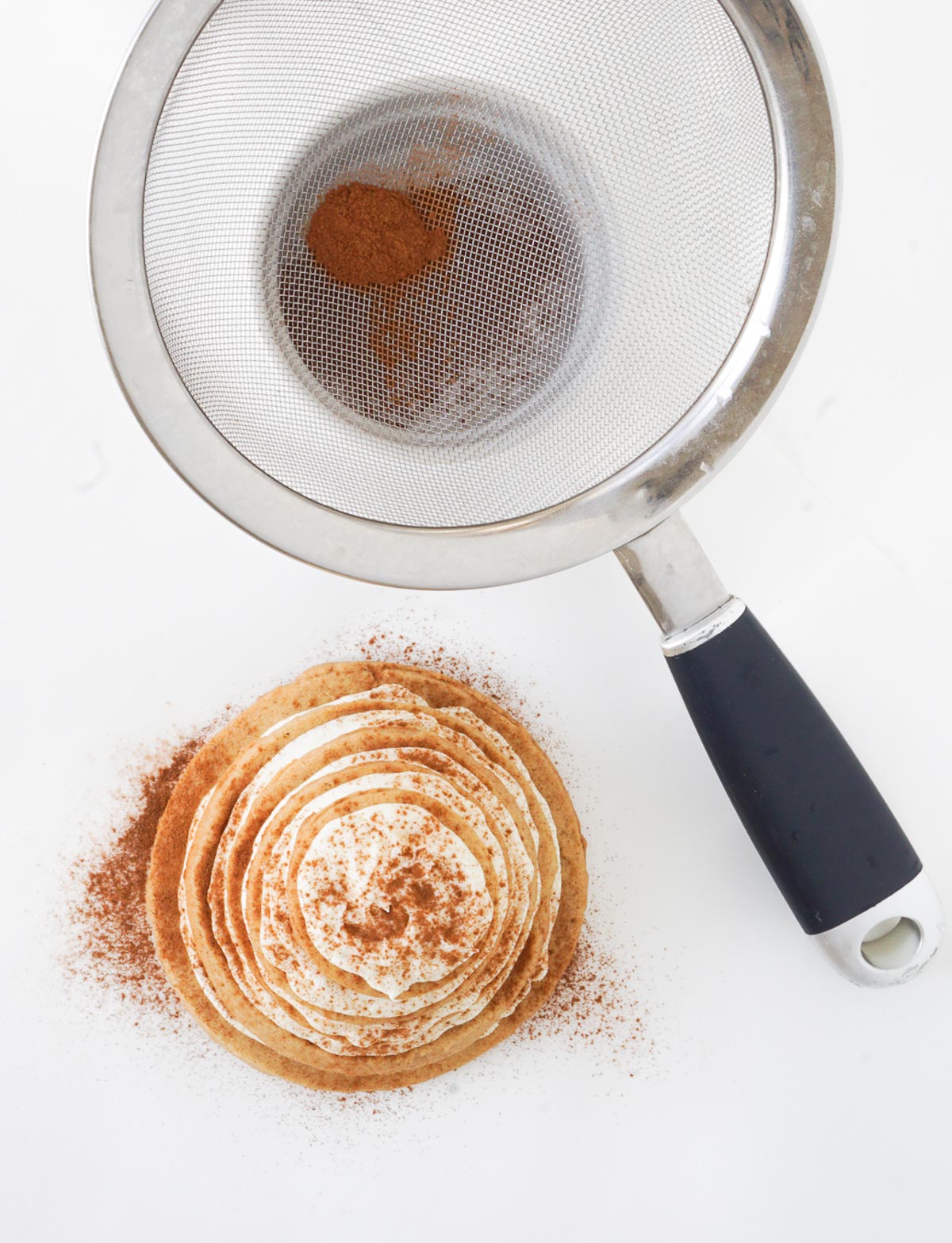 Lastly, top each cake with a paper flag.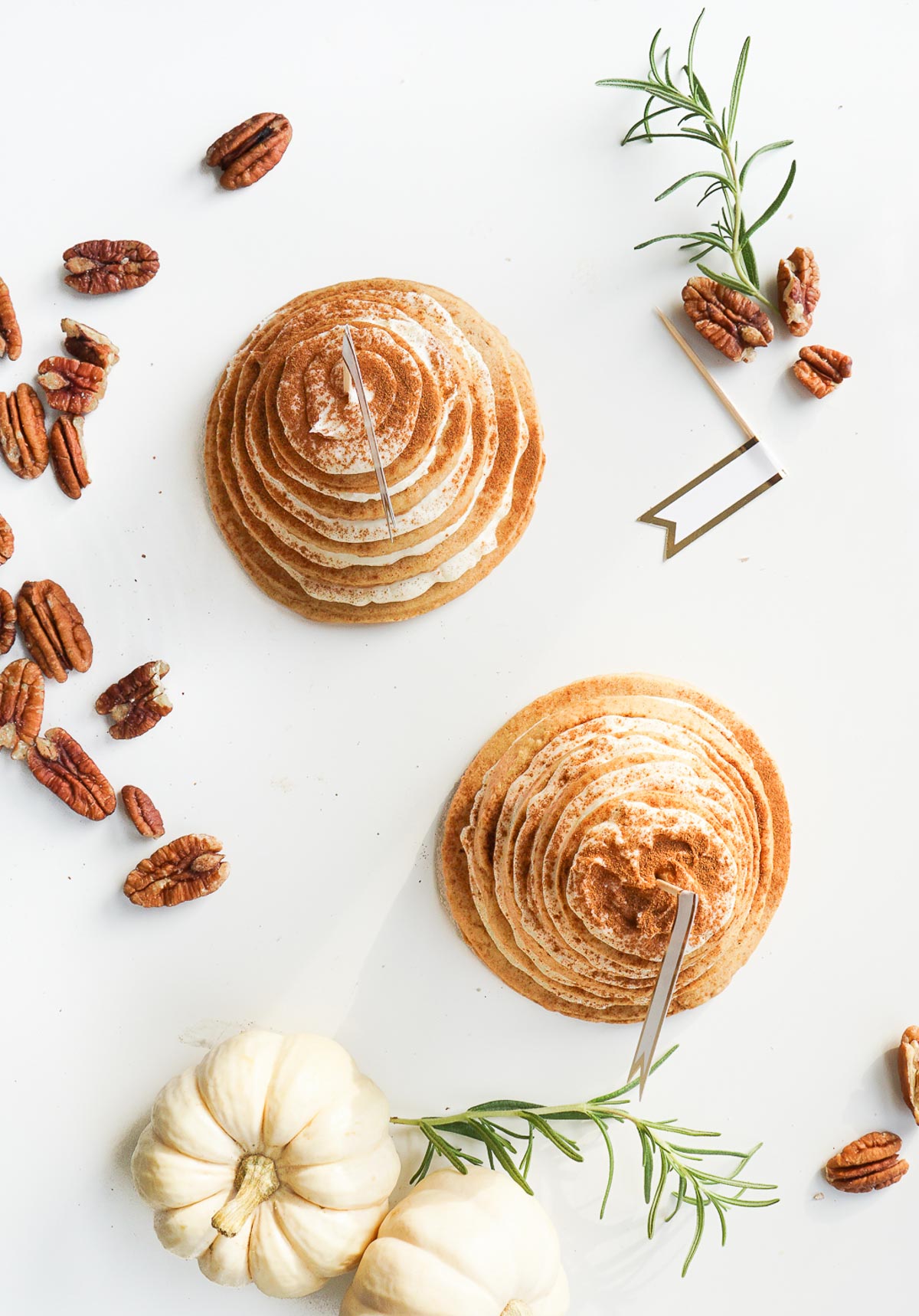 Will you be giving this edible DIY a try? Let us know how it stacks up! (Bad pun absolutely intended.)