And just like that, we're already in the midst of fall! Consequently, that means we're also deep into the midst of all things apple, pumpkin and spice.
I know, I know. These things are all so basic and typical for fall. But how can you not love those flavors, especially this time of year?!
Naturally, I, Alyssa, couldn't help but pull a very basic move and combine allllll the fall things into one very autumnal breakfast. I mean, does it really get more seasonal than spiced cinnamon apple waffles with bourbon syrup? I could be wrong, but I'm 99.9% sure it's what fall dreams are made of…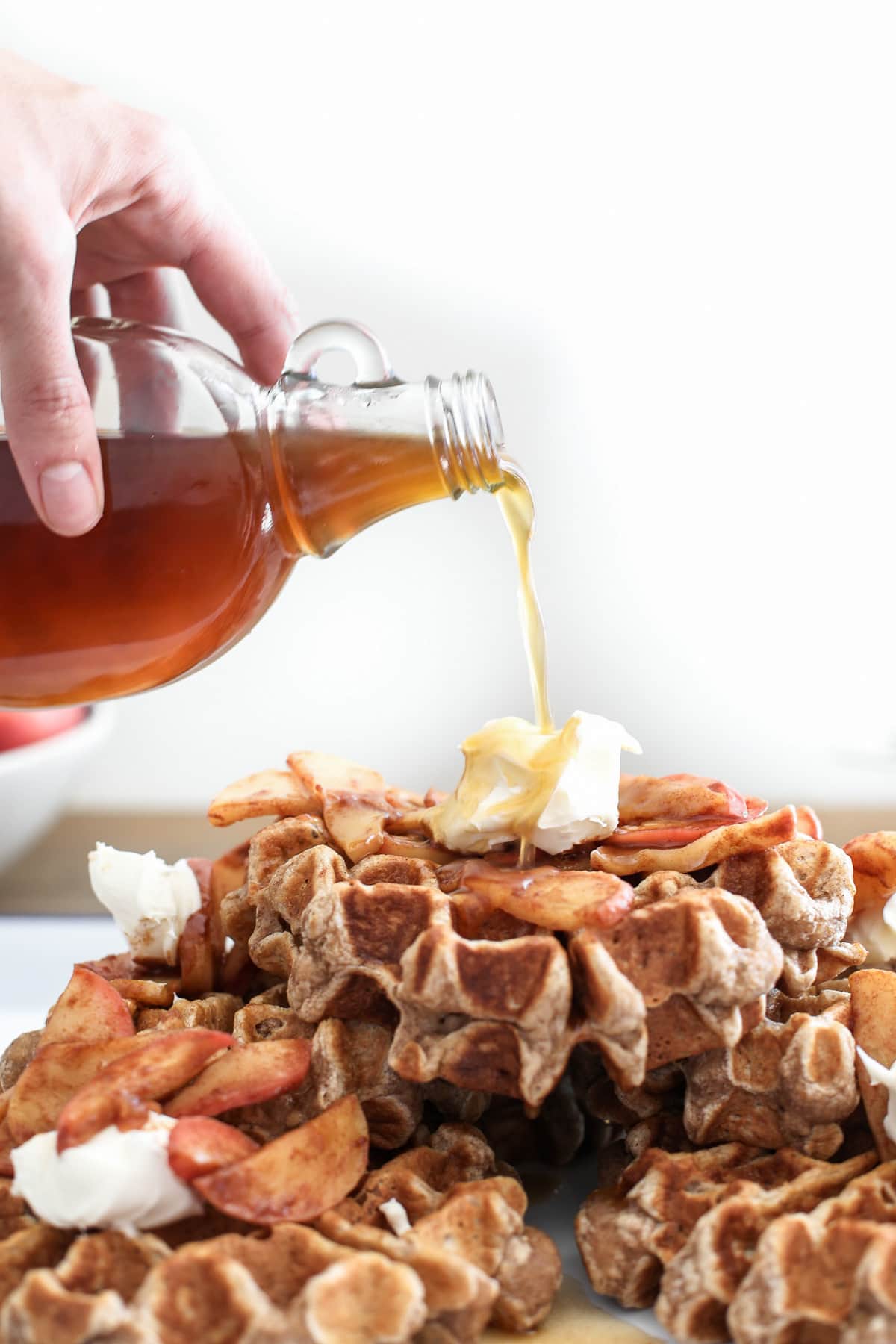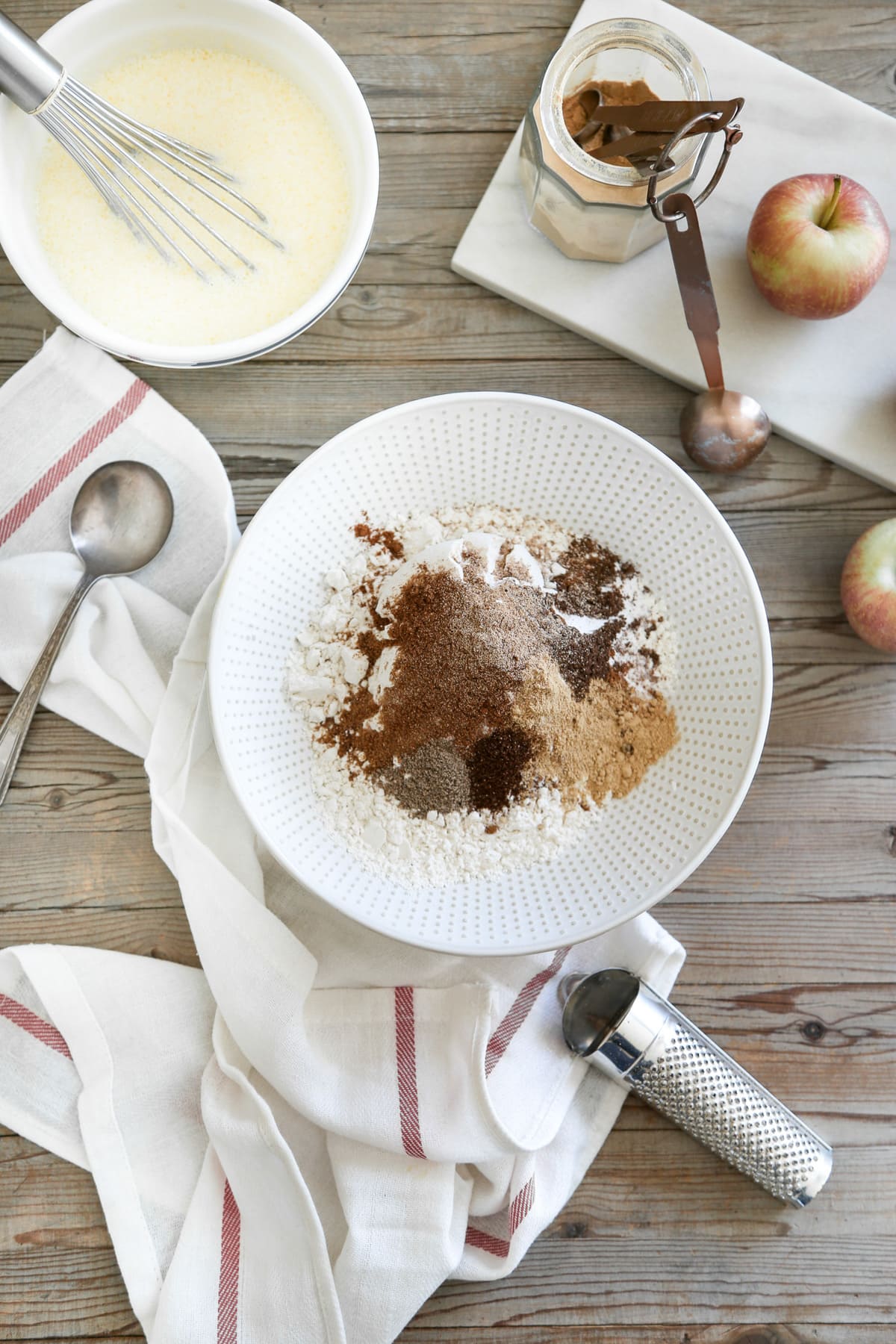 The Spice Cinnamon Apple Waffles
The spiced cinnamon apple waffles themselves are thick and fluffy on the inside with just the right amount of crunch on the outside. AKA they're the perfect vessel for all of the delicious toppings to come.
They're minimally sweetened to let all of the warm and fragrant spices stand out. And best of all, it keeps from overpowering the sweetness of the apples and syrup.
Speaking of the apples, the compote comes together in a snap and it's good enough to eat plain. Which means you may or may not want to make extra if you hope to have any left for the waffles, haha!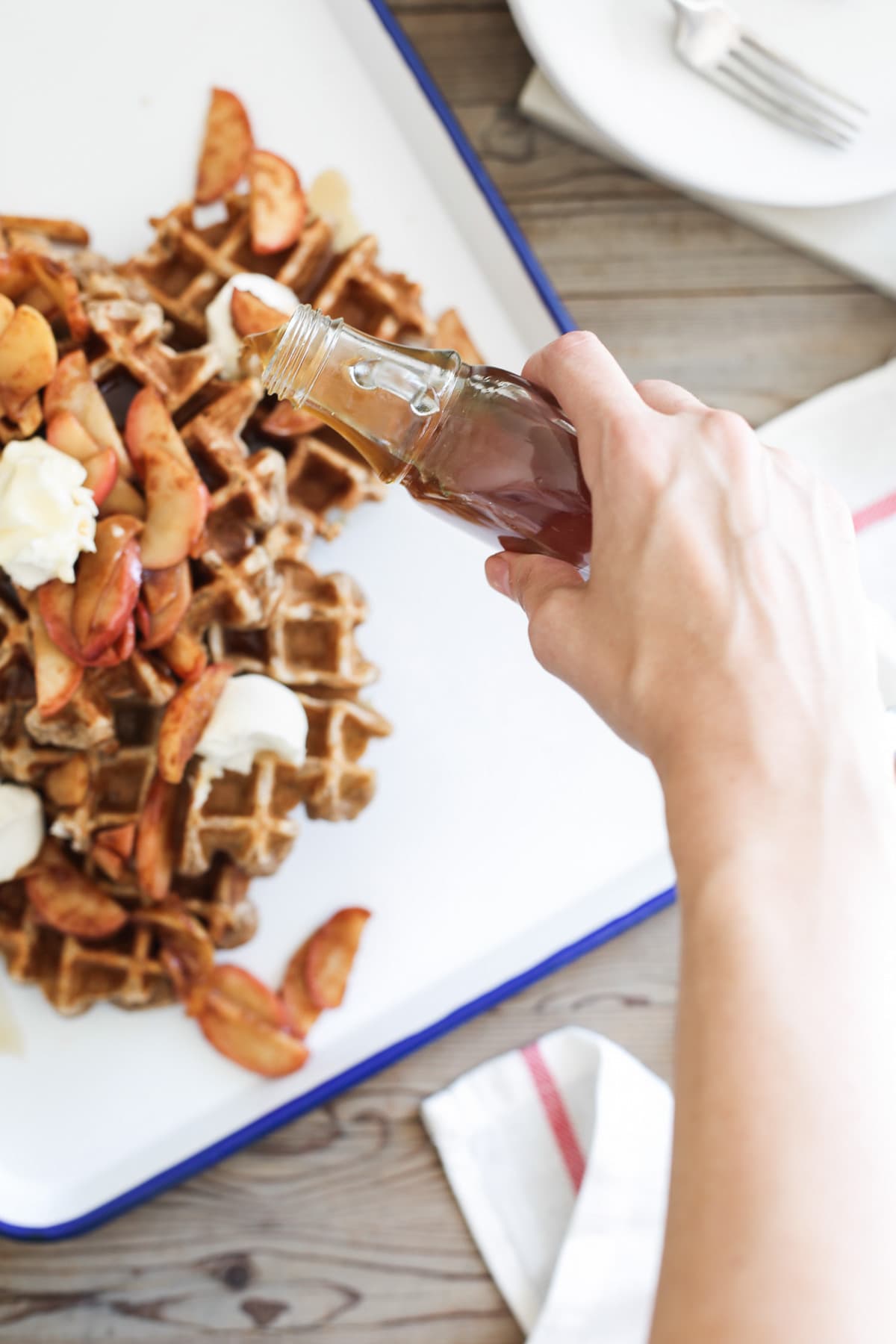 The Bourbon Syrup
But the star of this whole breakfast masterpiece is really the bourbon syrup. It's only a few ingredients. And it's a serious game changer for these waffles (and probably any other breakfast food you choose to put it on)!
The syrup recipe does make extra so I highly recommend adding a little to some bacon slices before cooking them to serve alongside these spiced waffles. Trust me, it's a life changing move that you will not regret.
That's all there is to it! Now you're ready to enjoy all the fall flavors with these spiced cinnamon apple waffles with bourbon syrup!