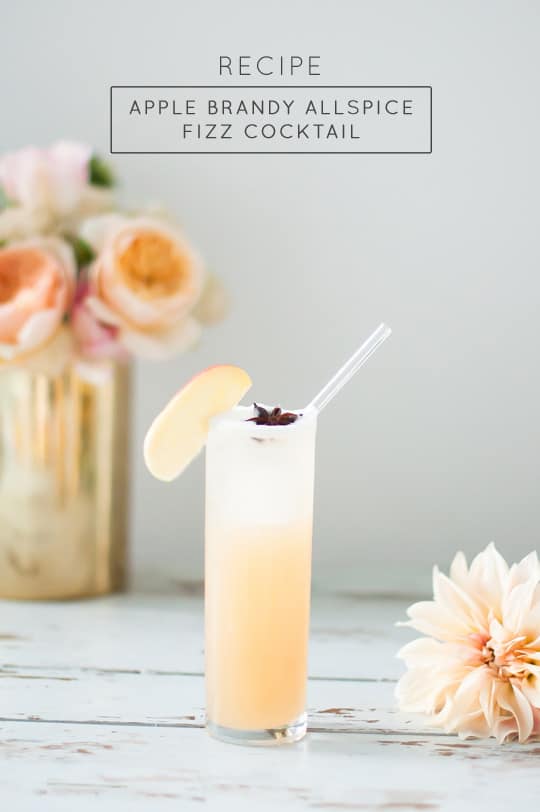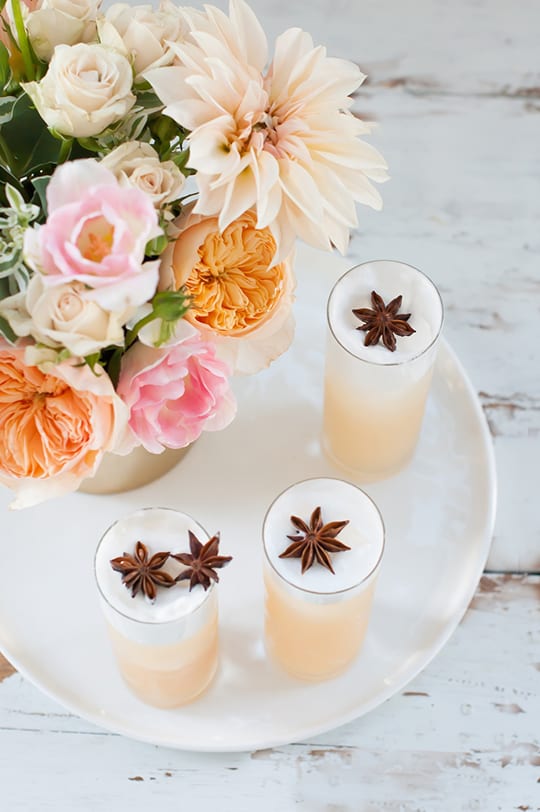 Apples are one of my (Ashley Conway) favorite things to snack on in the fall (you can't beat a fresh Lady Apple), but I also really, really enjoy drinking tasty apple cocktails like this Apple Brandy Allspice Fizz Thanksgiving cocktail recipe!
Sure there are a plethora of apple cider cocktails you can be sipping on, but I love mixing with Apple Brandy. It has beautiful apple flavor and spice-filled notes, but gives you more flexibility than apple juice or cider sometimes have (think: an Apple Brandy Old Fashioned!)
What is Apple Brandy exactly? It is a distilled spirit made entirely from apples (so no corn, wheat, etc) it's basically apple juice, but you know, boozy! 
There are a lot of spicy notes in the Apple Brandy I used which is perfect to shine through the emulsified, creamy egg white and fizziness of the soda.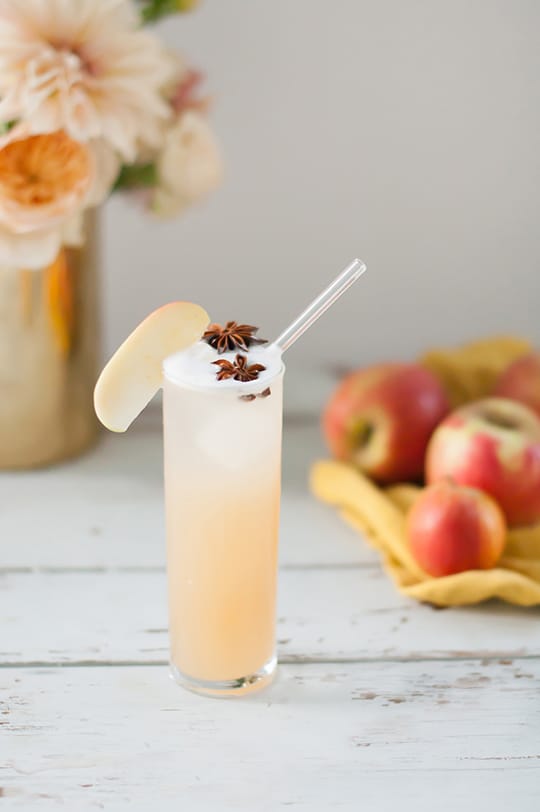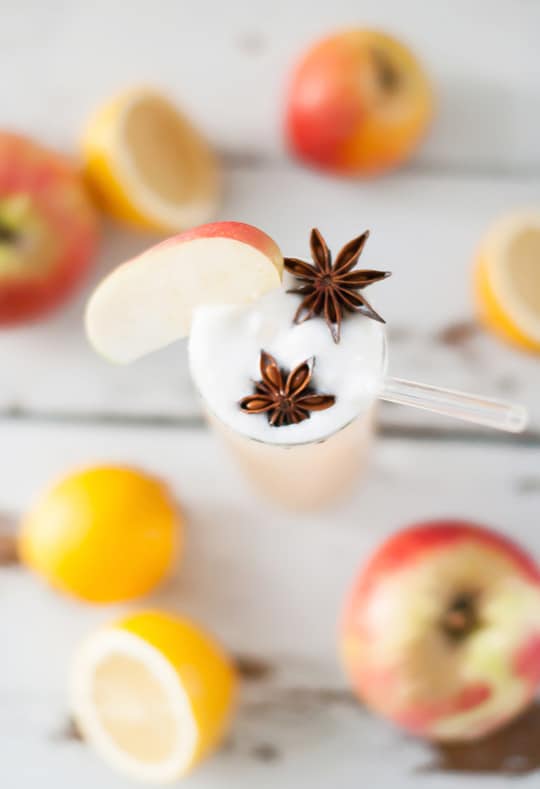 They most likely enjoyed some (or a lot) of Apple Brandy at The First Thanksgiving! Apples were so abundant and easier to distill then many other spirits they were trying to produce at the time. The Apple Brandy I used for this recipe not only hails from my home state (heeey NJ), but they also created the first commercial distillery in America and thus producing the first Apple Brandy here. I'll cheers to that!
If you are not really into the history of booze like I am and prefer to just enjoy a delicious drink, then let's get to the good part!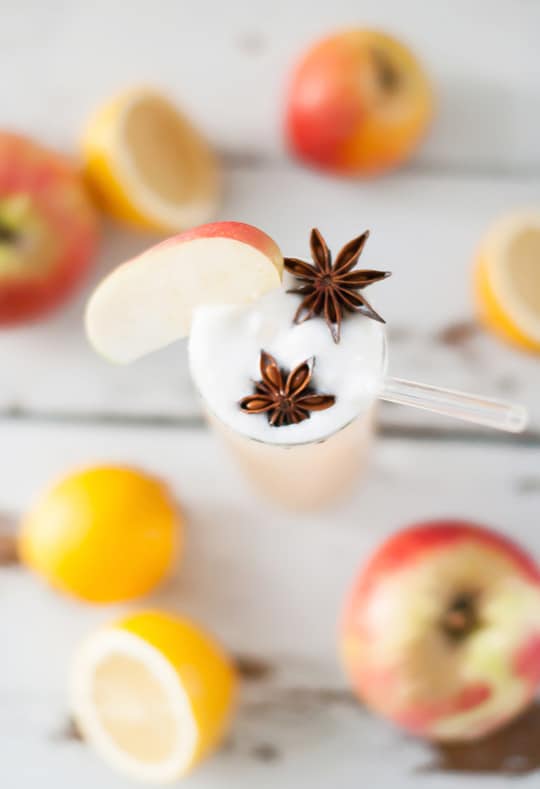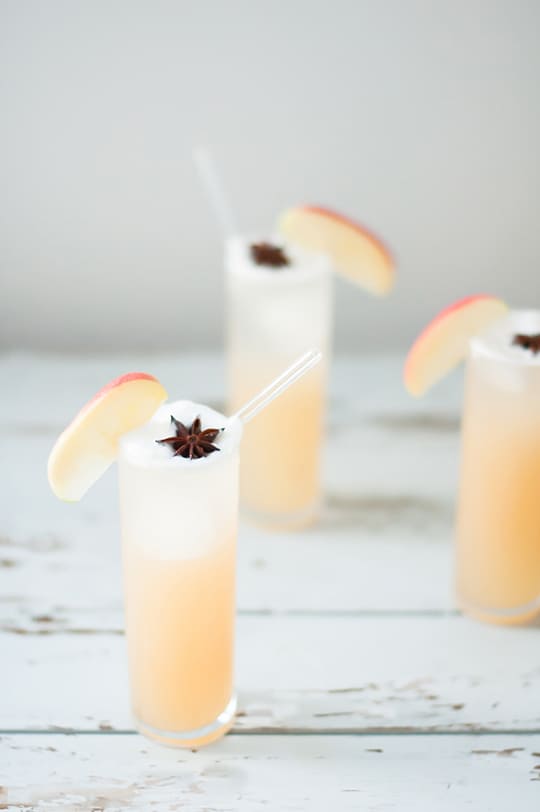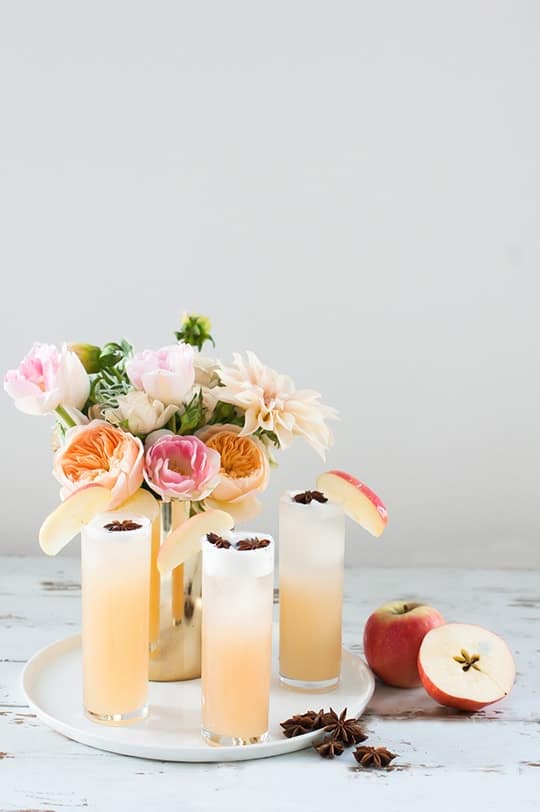 BEST APPLE BRANDY COCKTAIL | APPLE BRANDY THANKSGIVING COCKTAIL RECIPE
The Apple Brandy Allspice Fizz is a beautiful cocktail to serve along side your Thanksgiving feast. It's tart and full of spices to pair with the flavorful food, yet light and refreshing to sip on so it won't fill you up. More room for those second and third helpings of turkey and stuffing! Win-win!
Plus, an apple a day keeps the doctor away as they say! I feel like this is left open for some interpretation and will be drinking way more apple brandy this fall and winter, what about you?!
Ashley Rose Conway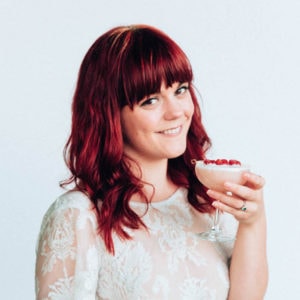 Ashley Rose Conway is head cocktail shaker, recipe developer, stylist & photographer over at Craft + Cocktails, a site devoted to the art of making & shaking.