It's fall and we all know what that means… Pumpkin everything, and really, nothing else matters. But seriously, it's also the start of the holiday season, parties with family and friends, and lots and lots of food. My favorite part though, not needing an excuse to make desserts.
If you're like me, Brandi, I want to make something amazingly delicious, without a mile long ingredient list, and something that doesn't take forever. No worries though, you can count on me, I've got you! These, Pumpkin Pie Cream Puffs will knock your socks off, and everyone will be asking for the recipe.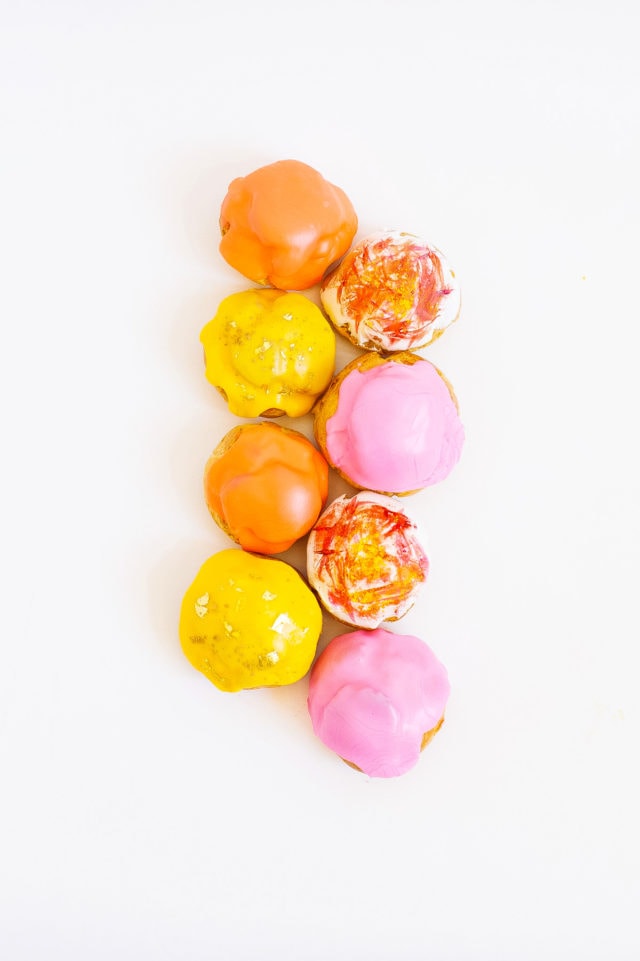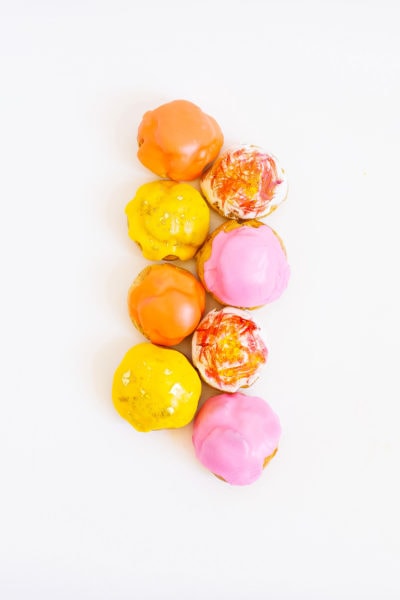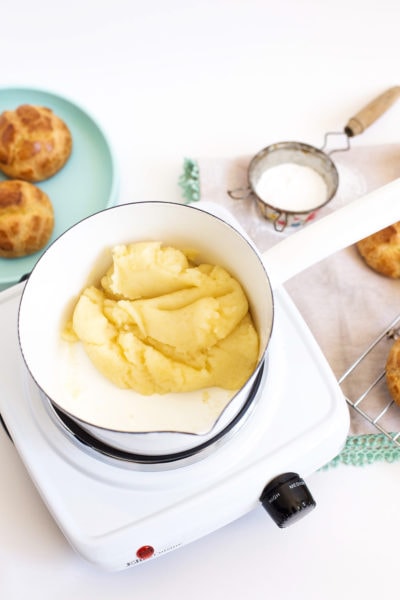 I promise, making the pate a choux dough sounds fancy and hard, but it is my new favorite! It's unbelievable all the things you can make with this one dough. Can you say, eclairs, French crullers and CHURROS, just to name a few, but I digress.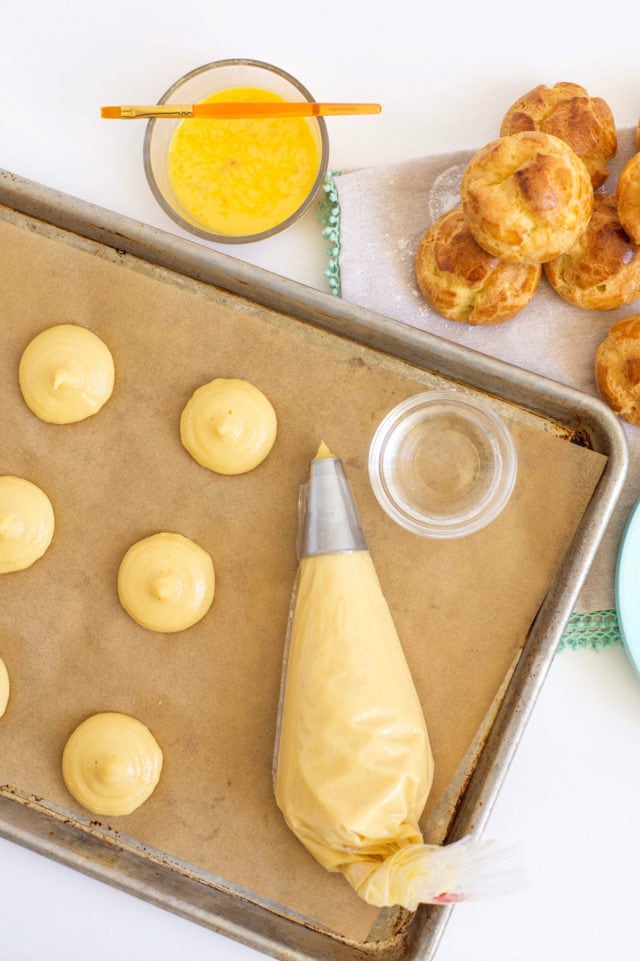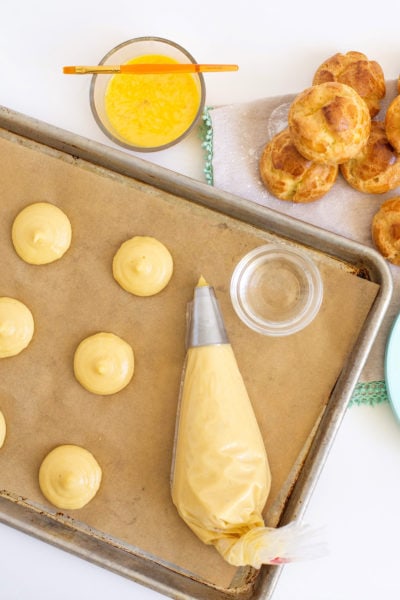 The recipe calls for whipping cream, you can do this by hand, but only if you need an epic arm work out (ha!). I recommend using a hand or stand mixer on medium speed.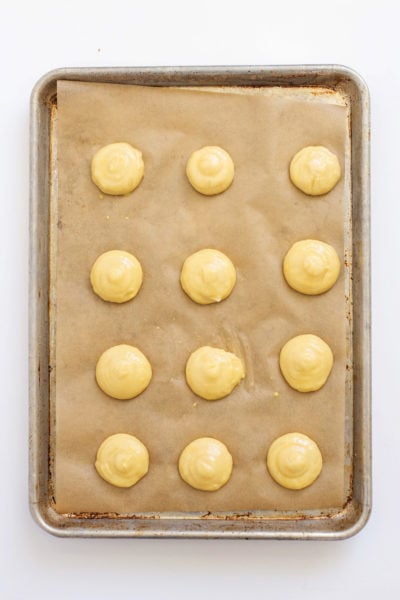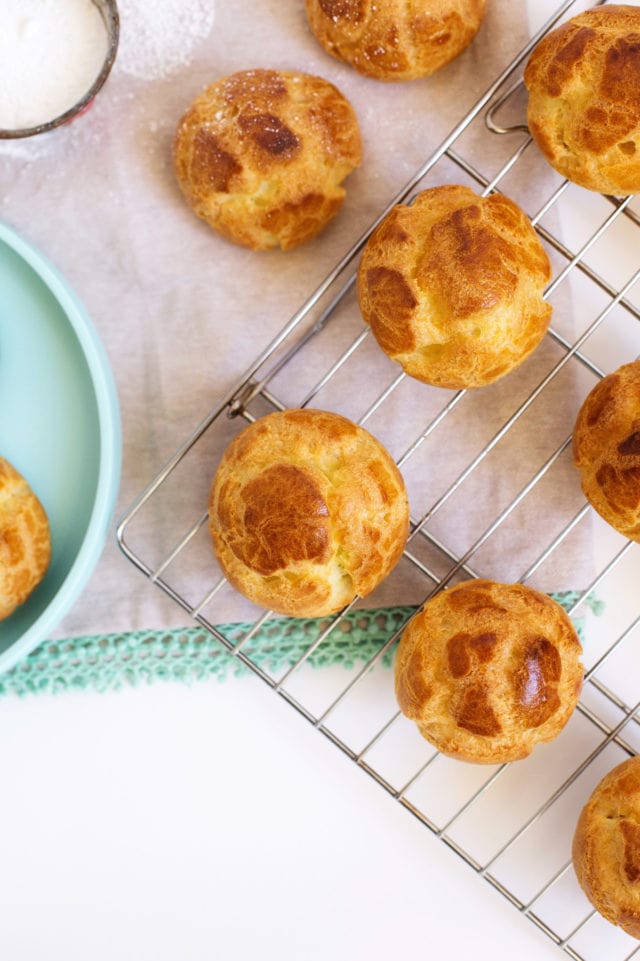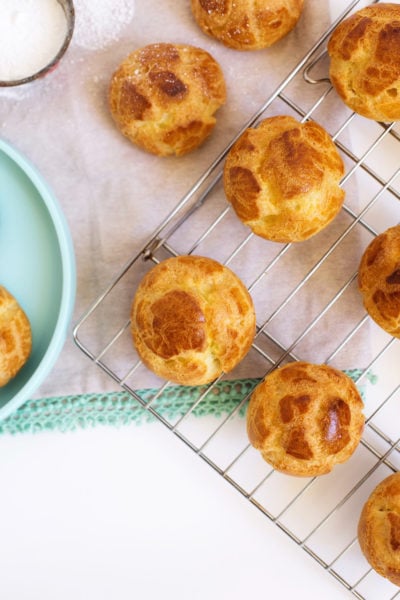 Combining my love for pumpkin pie, cream cheese and a flaky pastry dough, these pumpkin pie cream puffs are absolutely my new favorite dessert and they'll be yours too once they cool and you have a bite!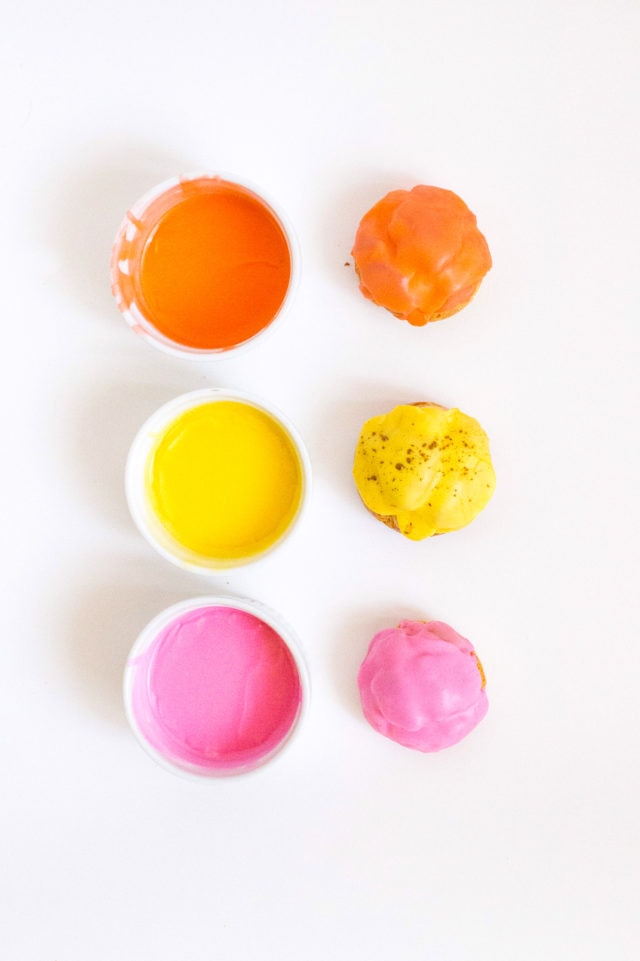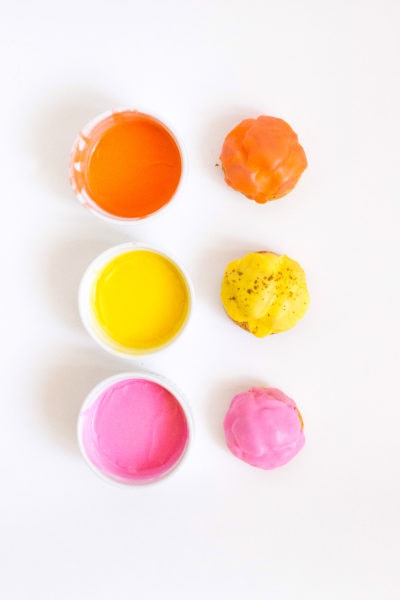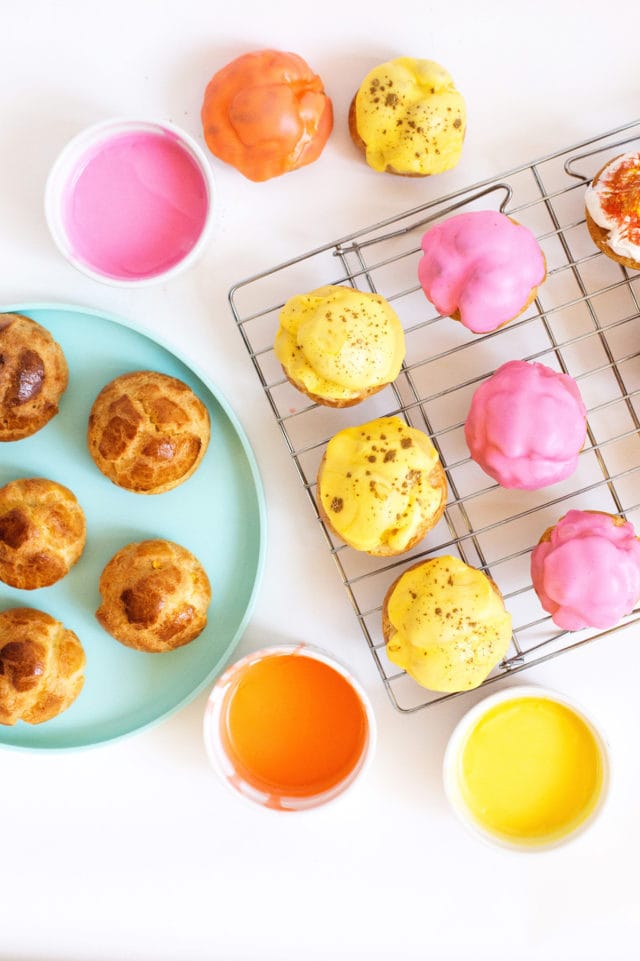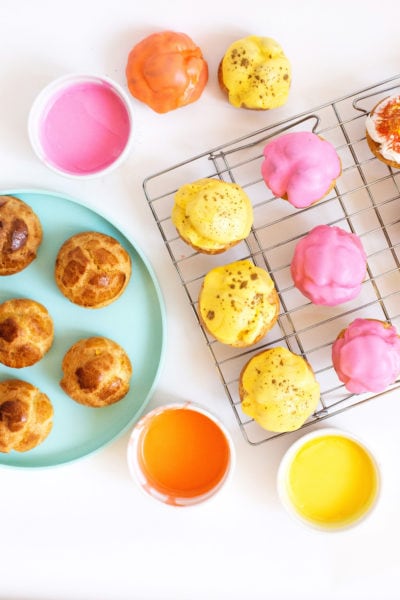 For decoration, I used gel food colors to paint and got a little creative with some of my cream puffs and sprinkled a some gold luster dust for a shimmery effect. If you feel you want to double dip your puffs feel free, but do so before taking a bite!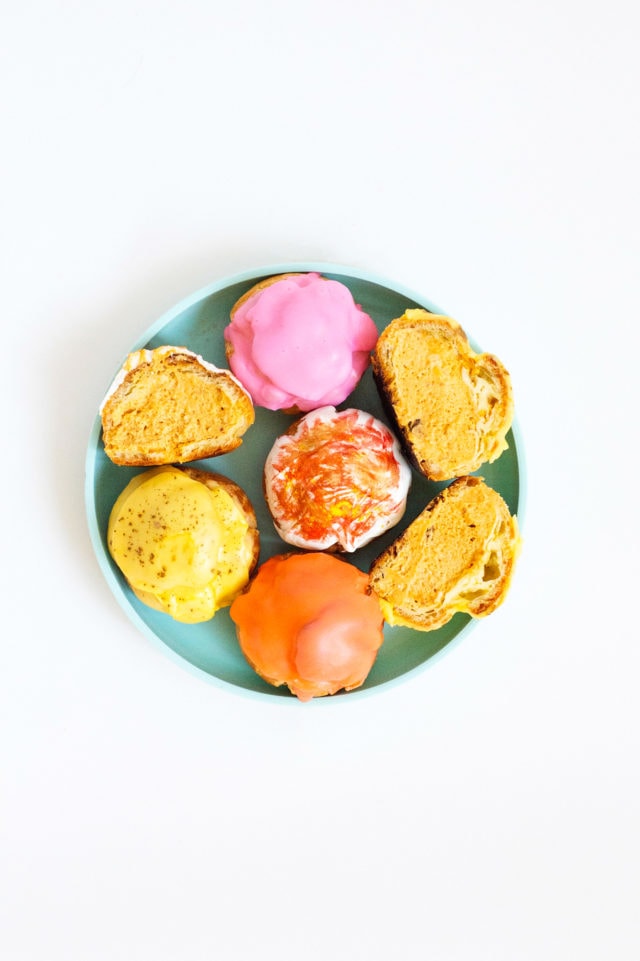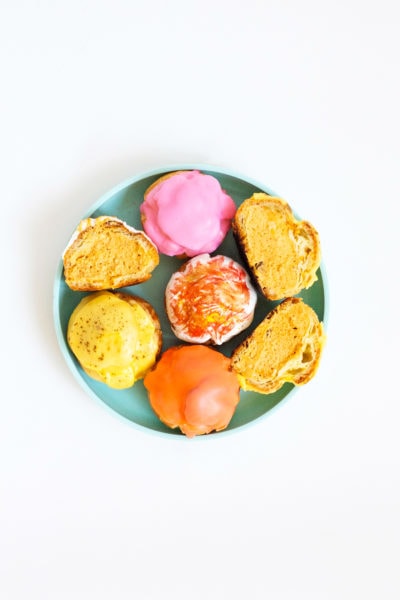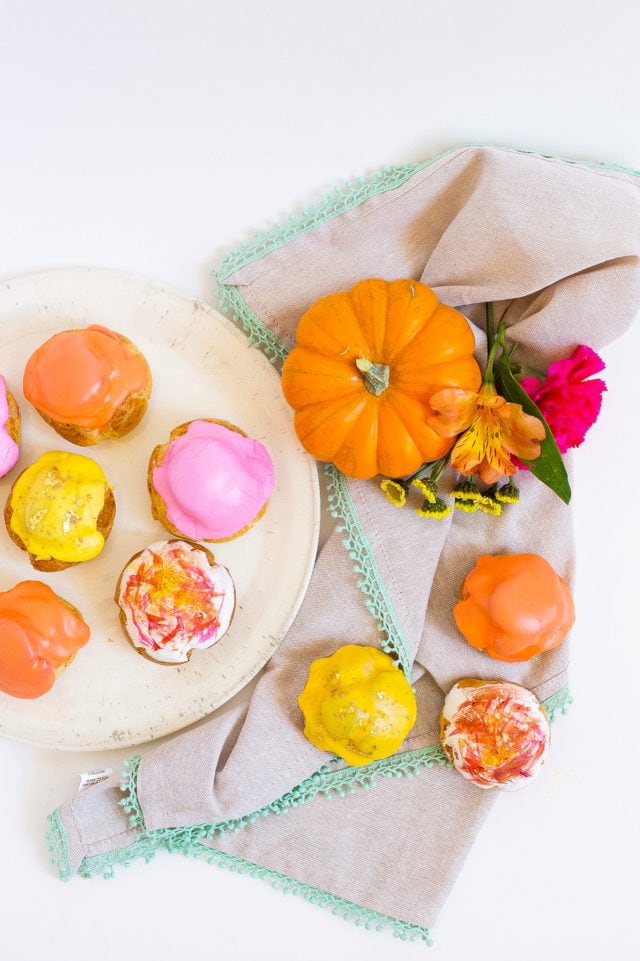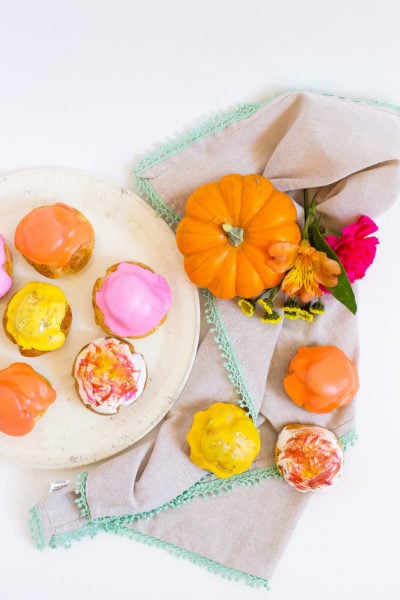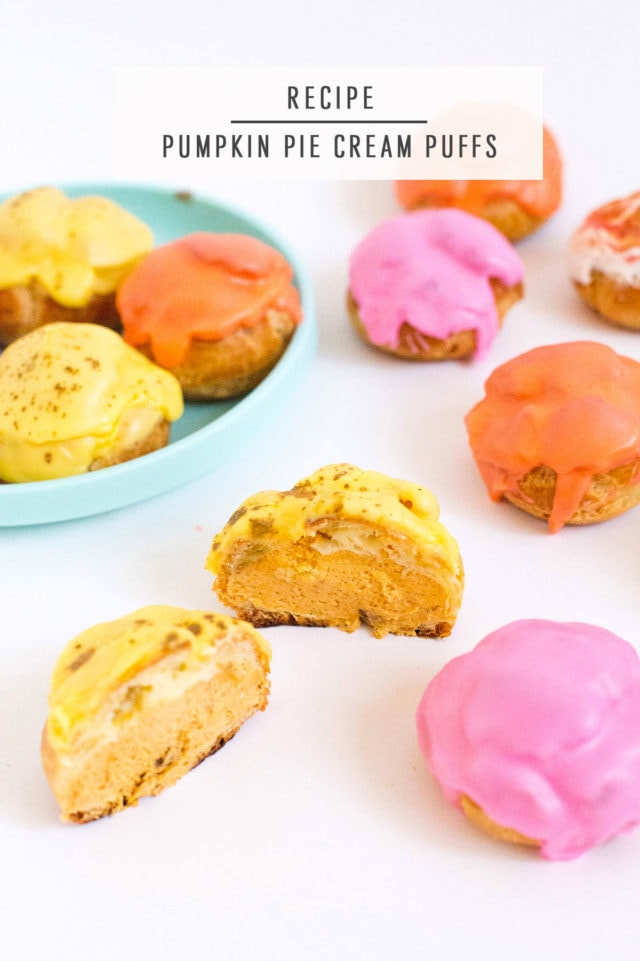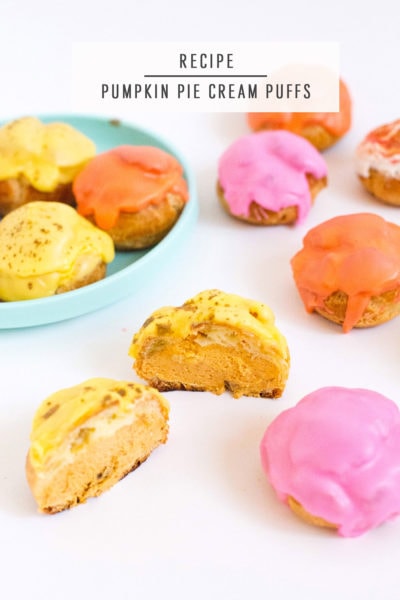 I told you the Pate a Choux was easier than it sounds! Also, I love that this dessert let's you get creative, add some colorful icing, a touch of sprinkles, and you have yourself little masterpieces. Now you're ready to serve your guests some yummy treats with this pumpkin pie cream puffs recipe!
Brandi Van Leer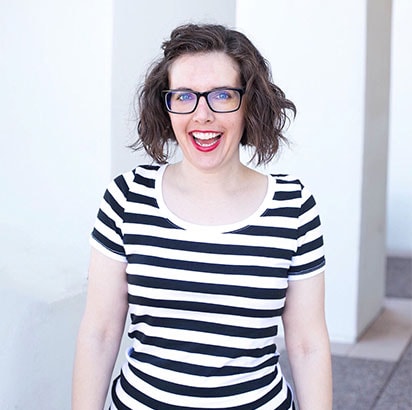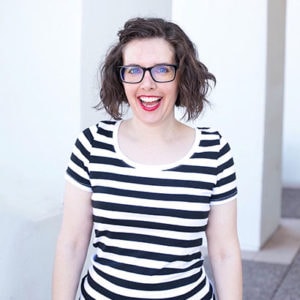 Brandi Van Leer is a self-taught baker who loves putting her own twist on classic confections.
She has been baking since high school and has a passion for sharing her sweet treats and travel, and believes anyone can bake a show stopping dessert. Get inspired to bake and see how Brandi is creating happiness on her Instagram at Real Life Crafter.