Pumpkin Blondies Recipe — The addition of both pumpkin puree and pumpkin pie spice in this Pumpkin Blondies recipe will have you making these over and over again.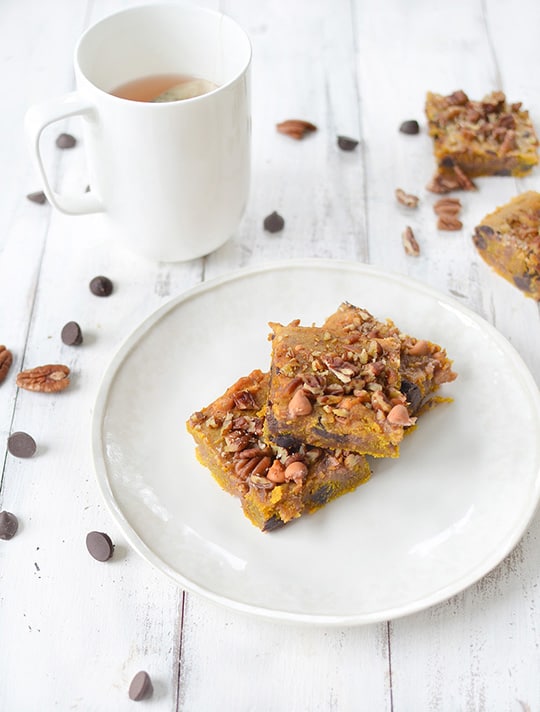 All bets are off when it comes to sweets during the months of October, November and December.
Even though I, Alex am a Registered Dietitian by day, I find all of the temptations of the endless cascade of baked goods nearly impossible to resist the minute the calendar switches to fall.
Halloween candy, pumpkin pie, caramel apples — you name it. I can't resist!
'Tis the season for overindulgence and my kitchen smelling like the most wonderful holiday potpourri, right?
I first made this Pumpkin Blondies recipe a few weeks ago when we were hosting my in-laws for the weekend.
I'm a firm believer in having a pan of freshly baked goods ready to go when company arrives.
It's the perfect sweet to welcome friends or family with. After traveling, it's a treat to unpack, sip a cup of coffee, nibble on a blondie and visit.
With the addition of both pumpkin puree and pumpkin pie spice, this fall infused Pumpkin Blondie is one you will make over and over again this season.
Since have a hard time keeping chocolate out of anything I bake, I added in extra chocolate chips along with the required butterscotch ones.
Feel free to go crazy and swap in white chocolate chips for the chocolate, or incorporate all three. It's the holidays after all, and you can never have too much chocolate.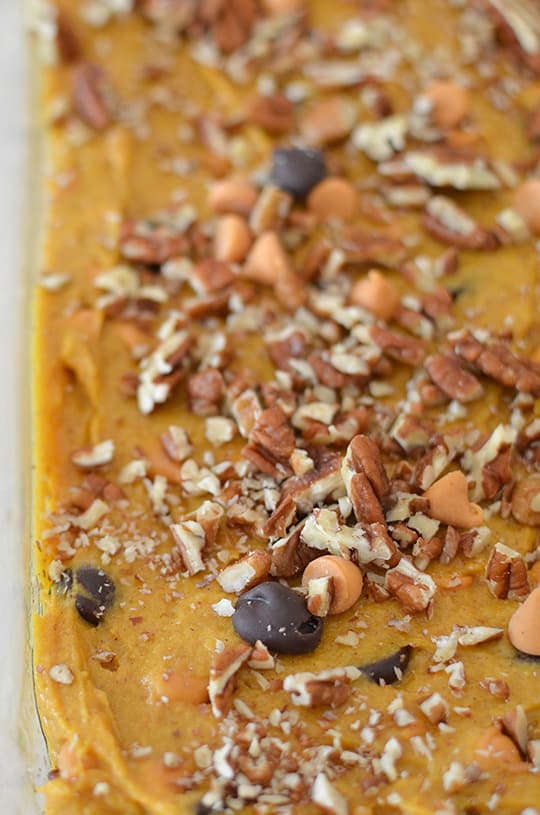 Ingredients Needed To Make Pumpkin Blondies
2 cups all-purpose flour
1 tablespoon pumpkin pie spice
1 teaspoon salt
¾ cup unsalted butter, melted and cool to the touch
¾ cup brown sugar
½ cup granulated sugar
1 egg
1 teaspoon vanilla extract
1.5 cups 100% pure pumpkin
¼ cup milk
1 cup butterscotch chips
¾ cup chocolate chips
½ cup chopped pecans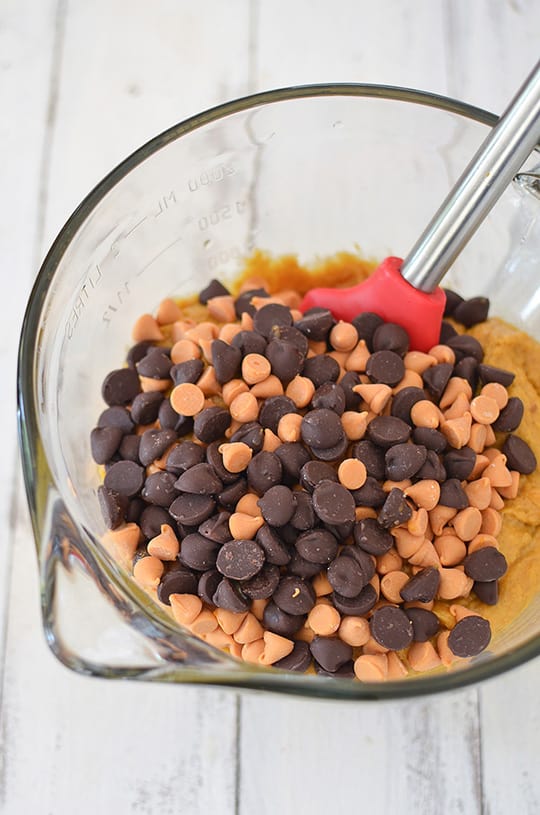 How To Make Pumpkin Blondies
Preheat oven to 350 degrees F.
Lightly grease a 9″x13″ baking dish with cooking spray and set aside.
In a medium bowl, whisk together the flour, pumpkin pie spice and salt.
In a separate large bowl, beat together the butter and both sugars until completely smooth and no lumps remain. Add in the egg, vanilla, pumpkin and milk and whisk again, making sure the egg is completely mixed in. Gently fold in the chocolate and butterscotch chips.
Pour the mixture into the prepared baking sheet and sprinkle with chopped pecans.
Cook for 30-35 minutes until a toothpick comes out clean.
Remove from oven and let cool for at least 10 minutes before slicing into 12 squares.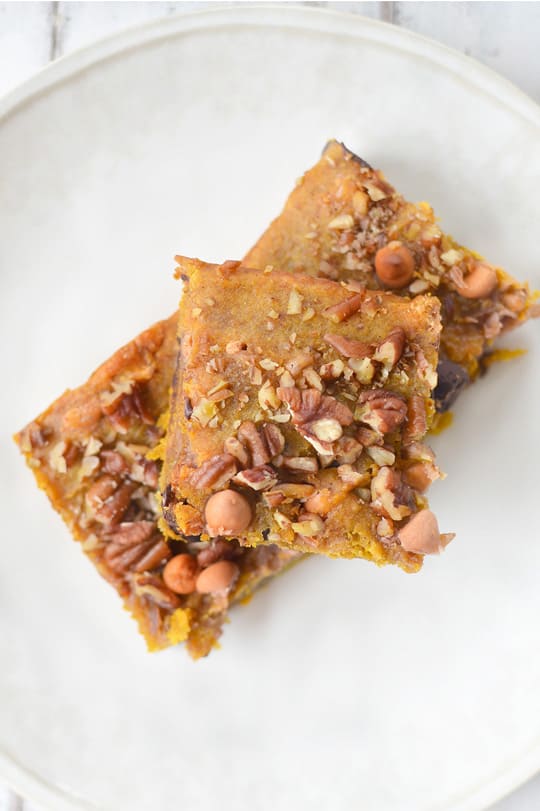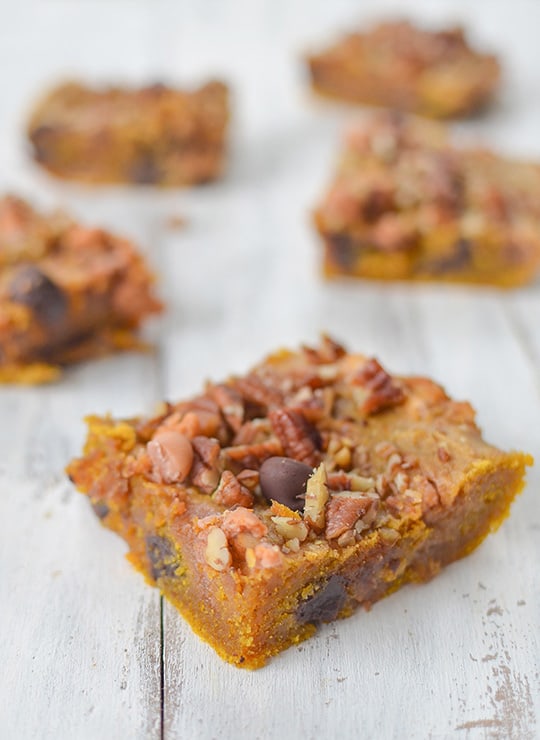 Simple to make and even easier to eat! Do you have any winter weather recipe spin-offs that you always make?
Don't forget to share your pumpkin blondies with us on Instagram using the hashtag #sugarandclothloves. We always love seeing all of your creations! Looking for more quick and delicious recipes? You can find them all right here with a few bites to go along with them!