Pumpkin Punch Cocktail — You'll want to mix up this Pumpkin Punch Cocktail! This pleasing punch will put ANY pumpkin spice latte or pumpkin-tini to shame!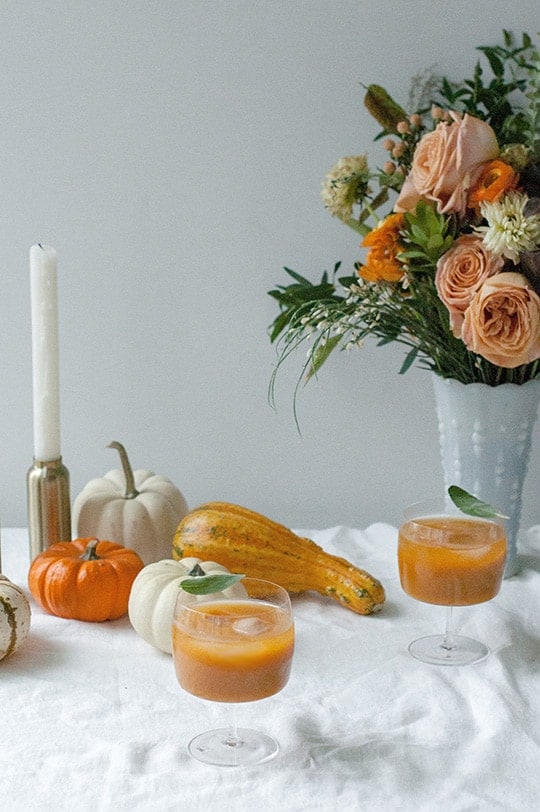 I, Ashley have a cocktail today that will have you closing the laptop, hopping off the couch and going out to gather everything to make this spice-filled, orange-hued cocktail STAT!
Meet the Pumpkin Punch Cocktail. Your new favorite autumnal drink! I know, I know. You're thinking, "Great—just what we need ANOTHER pumpkin drink".
But trust me, you'll want to mix up this libation for your next fall fete or your holiday dinner for real. It will put ANY pumpkin spice latte or pumpkin-tini to shame!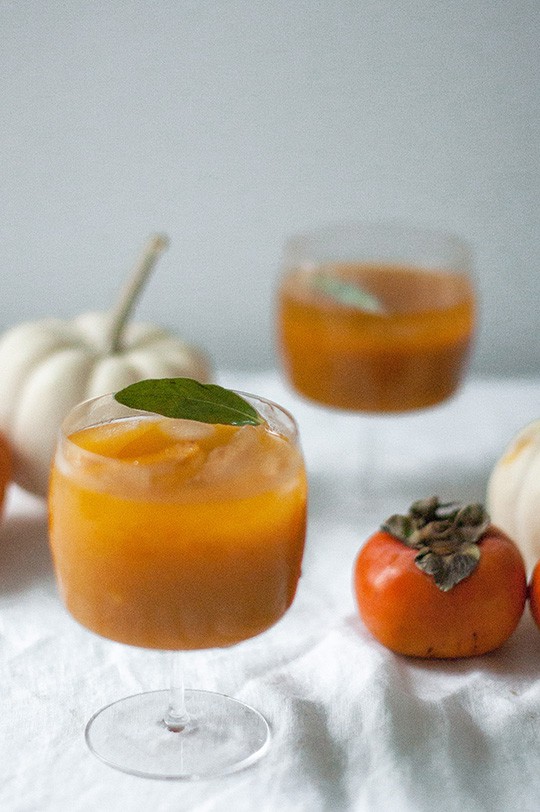 Persimmon | The Pumpkin Punch Cocktail Secret Ingredient
This punch recipe stands out in the crowd because it contains persimmon. And haven't you heard? Persimmon is the new pumpkin! Okay maybe not quite.
You won't be seeing persimmon show up on a cafe menu anytime soon. But this orange fruit can give pumpkins a run for their money.
They can be made sweet or savory, perfectly meld with fall spices and give cocktails a lovely mouthfeel! (Cocktail nerd speak for texture!)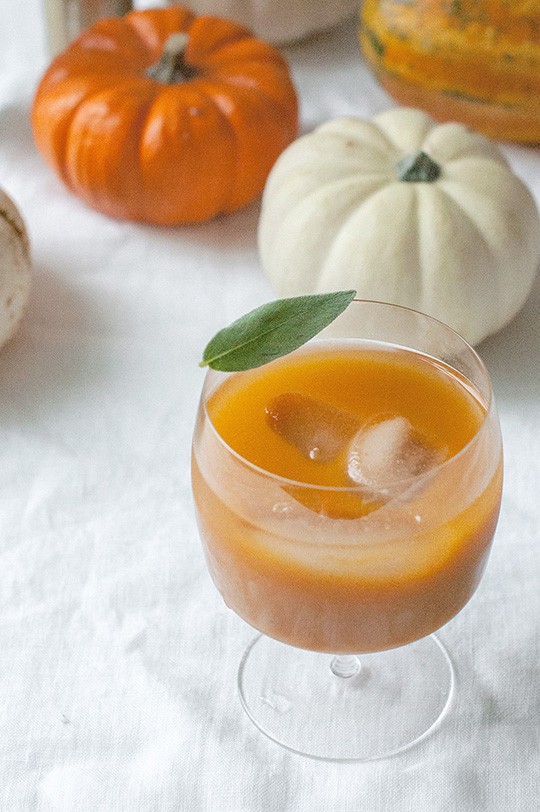 Using Allspice Dram For Fall Cocktails
Another spice that gives this drink some zing is allspice! What sounds like a mish-mash of lots of spices (like an everything bagel) is actually just one.
It has the flavor profile of nutmeg, clove and cinnamon, making it perfect for baking or cocktails!
I added in Allspice Dram to bring in these flavors while also giving it a kick. Allspice Dram is an allspice-infused rum liqueur.
It's traditionally an ingredient in Tiki drinks that has seen a resurgence in the past couple of years and pairs perfectly with fall/winter cocktails. (I bet it would be great in hot chocolate!)
When you grab a bottle of this liqueur, it will be on your bar cart for a while. It's packed with intense spice flavor so a little goes a looong way!
Because of this, I would ere on the side of caution and put less than you think you might need when making a big batch and add more after to your liking.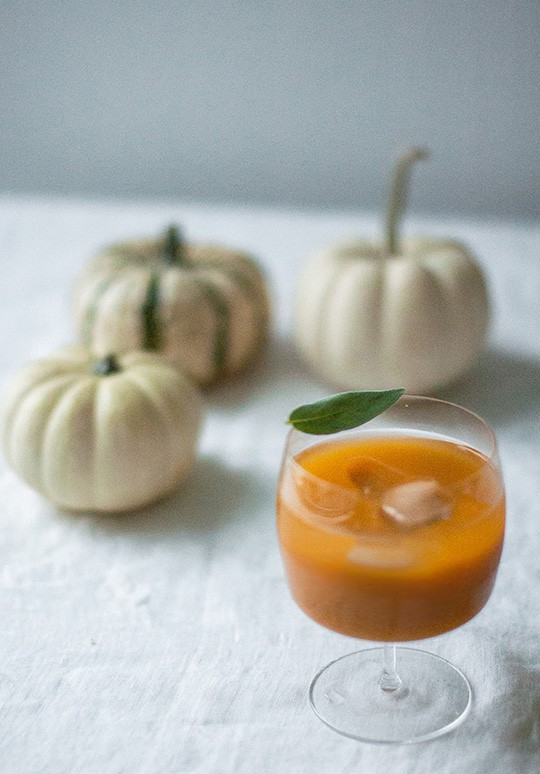 Ingredients Needed To Make A Pumpkin Punch Cocktail
These proportions are for one drink. But you can easily be multiplied by how many servings you need. Your party guests will thank you!
1 1/2 oz rum
1/2 oz All Spice Dram
1 oz orange juice
1 oz apple juice
1/2 lemon juice
3/4 oz persimmon syrup (directions below)
1/4 pumpkin purée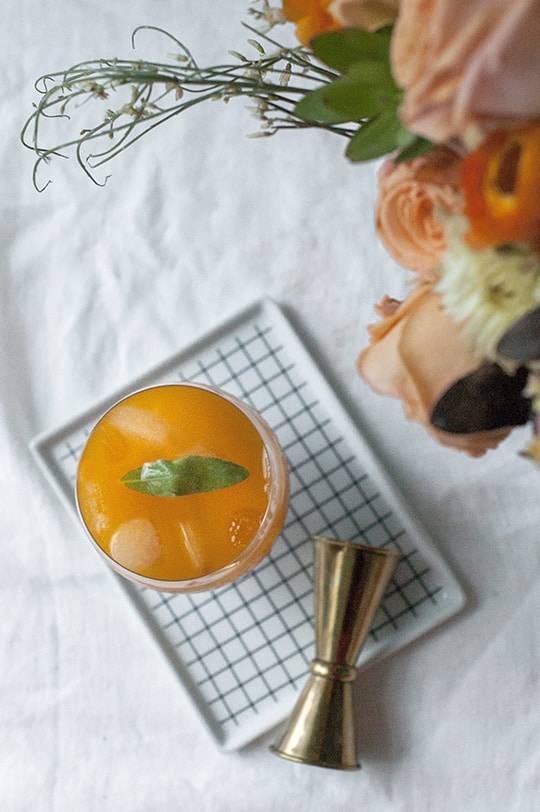 How To Make A Pumpkin Punch Cocktail
Combine all ingredients into a shaker with ice.
Shake hard to incorporate the pumpkin purée.
Double strain into a glass with ice.
Dash some cinnamon and a pinch of nutmeg on top to finish.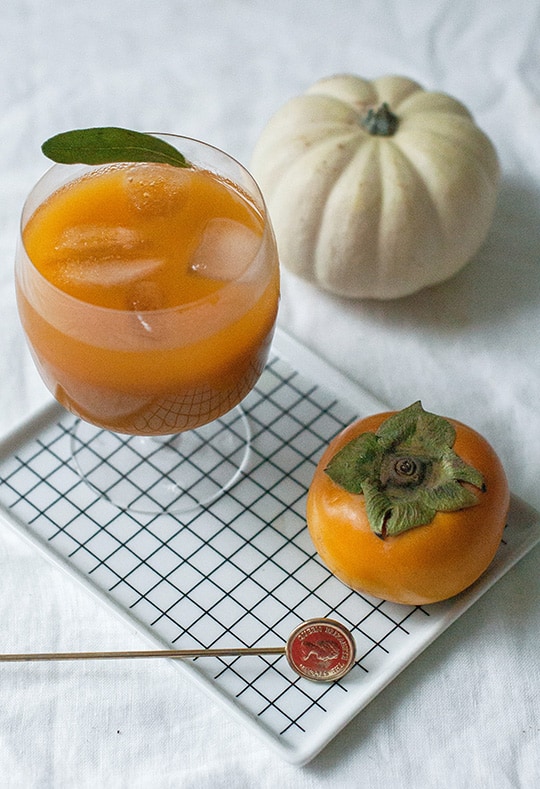 Ingredients Needed To Make Persimmon Syrup
2 ripe persimmons
1 cup brown sugar
1 cup water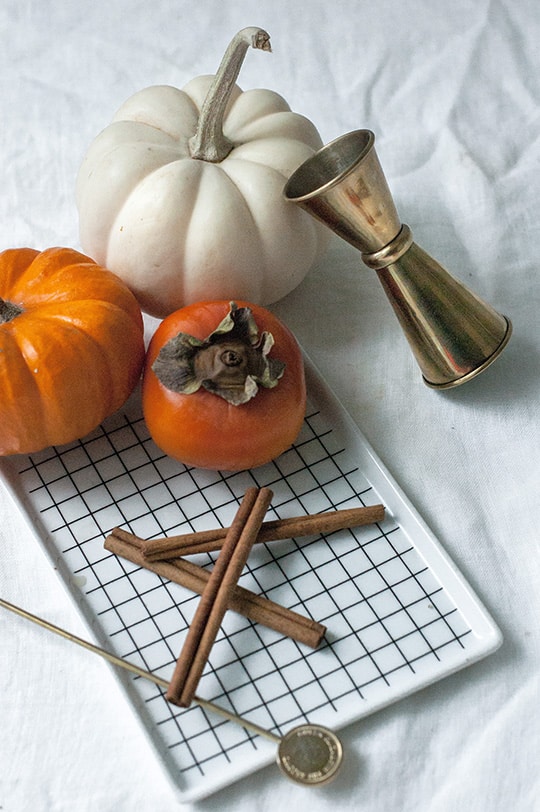 How To Make Persimmon Syrup
Add all ingredients to a saucepan.
Bring to a boil over high heat.
Turn to low and simmer for 15 mins.
Take off heat and let cool before using.
Will keep for 3 weeks in sealed container in refrigerator.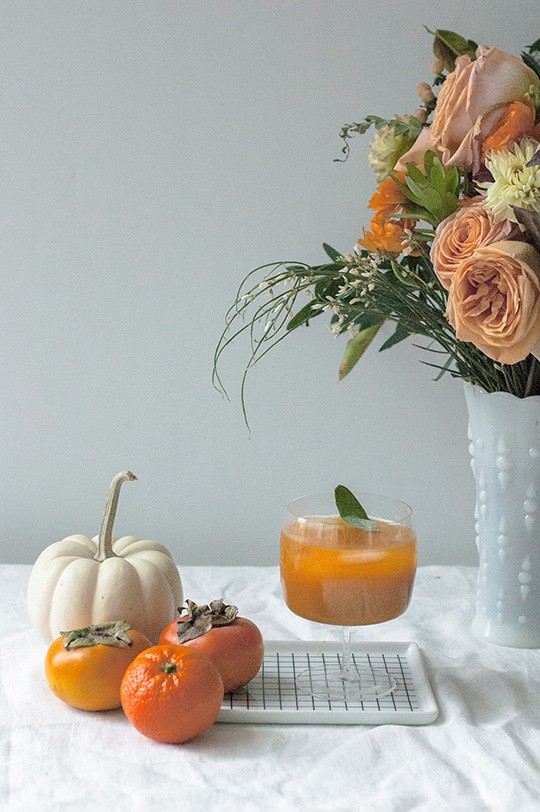 These spices just scream fall, don't they? What's your go to punch recipe for a holiday party? Be sure to share your projects and recipes with #mysugarandcloth so we can follow along, too!