Express your appreciation with our handpicked selection of heartfelt thank you gifts, sure to bring smiles and warm hearts.
Expressing gratitude is a powerful gesture that strengthens bonds, uplifts spirits, and spreads warmth all around.
Whether it's for a friend who has always been there through thick and thin, the hostess with the mostess, or even just to show appreciation for someone's kind gesture, thank you gifts hold the power to convey heartfelt emotions in tangible form.
From personalized keepsakes to gourmet treats, say "thank you" like never before. So get ready to embark on a journey of gratitude, one gift at a time!
Unique Thank You Gifts
1 — Spa Gift Box
This spa gift box is the perfect for the ultimate at home spa day or cozy night in. Boxed in a pretty gift box, the set features a tumbler (for coffee, tea or wine) with a straw and straw cleaner, scented jasmine candle, natural Himalayan bath salts, a rose bath bomb, cold pressed coconut soap, and a "you're awesome" card.
2 — Chaos Coordinator Glass Cup
A teacher, nurse, your manager or boss will get a laugh at this Chaos Coordinator cup. It's suitable for warm and cold drinks, cocktails, coffee and smoothies. This gift includes a bamboo lid, reusable glass straws, and a straw brush.
3 — Gourmet Cookie Thank You Gift Set
Gift them a delicious gourmet cookie set because isn't food the way to anyone's heart? Individually wrapped, the vanilla sugar cookies are baked and hand decorated with love from a New York city bakery.
4 — Dried Flower Bouquet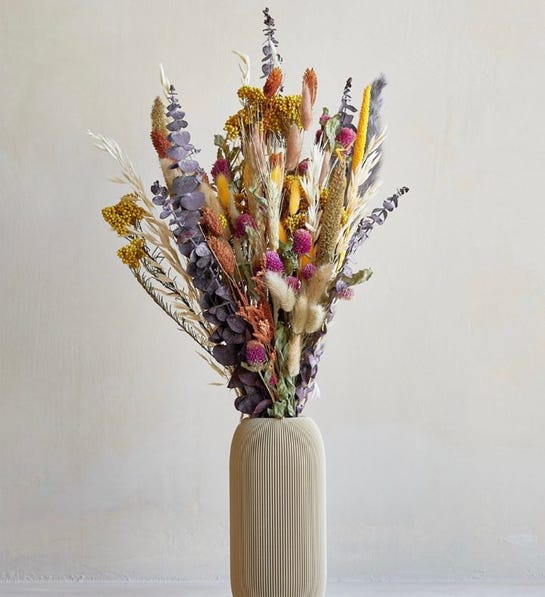 Want to send flowers but want to make a more lasting impression? Surprise them with a dried flower bouquet delivery. Made from a combination of yellow, orange, and purple flowers, these stunning dried florals don't require watering and last for over a year.
5 — Wine Country Gift Basket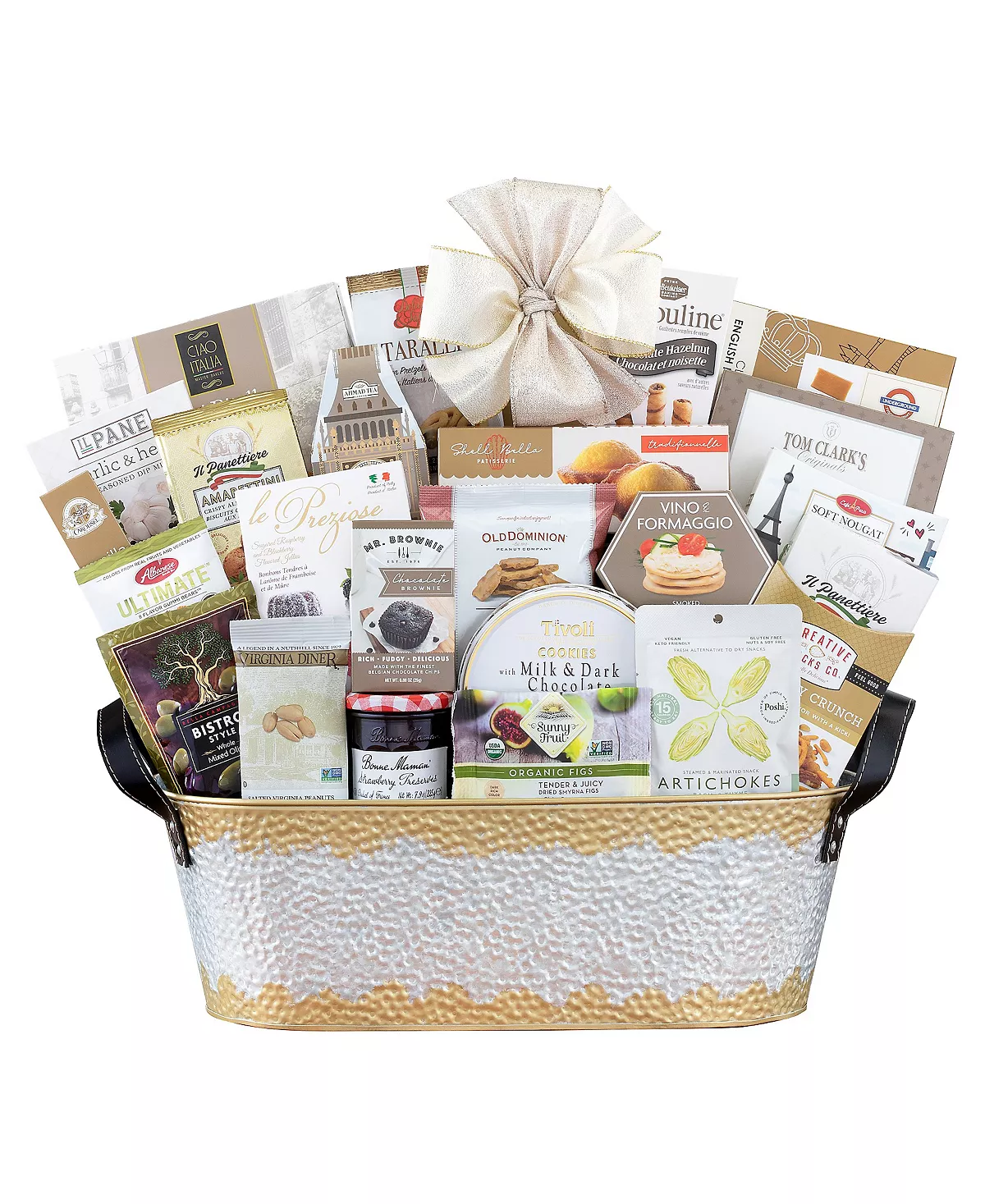 Wine Country has been in the gift basket industry for 30+ years, making the brand the perfect choice for selecting the best of the best. The Many Thanks gourmet basket includes vanilla sea salt caramels, Ahmad English tea, smoked gouda cheese spread, chocolates and much more.
6 — You Are Appreciated Succulent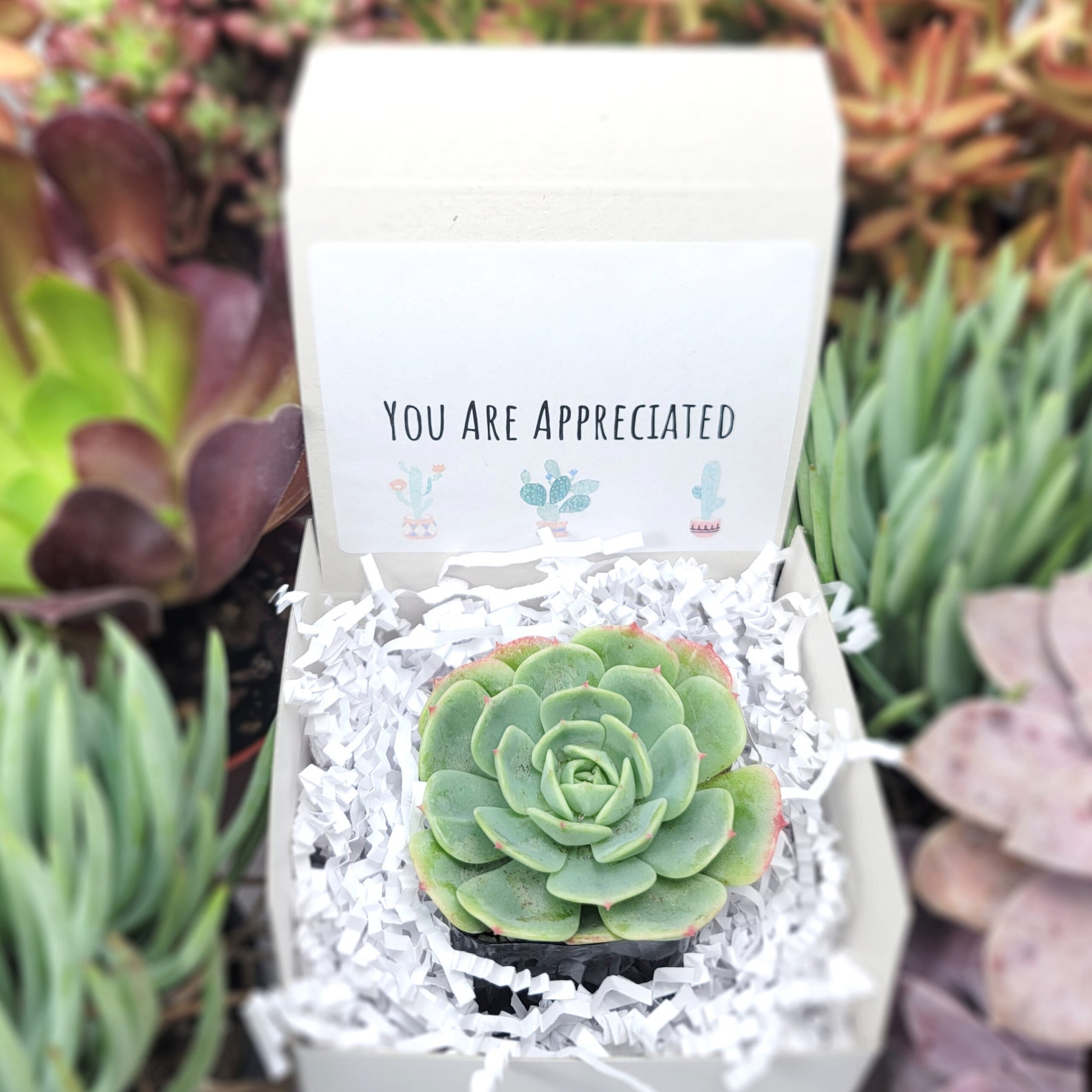 Looking for small gifts for a big group? These succulents make for the perfect gift for your coworkers, employees or even friends who hosted your bridal shower or baby shower. They're packed in a gift box with a price tag under $10!
7 — Monogram Tassel Zipper Pouch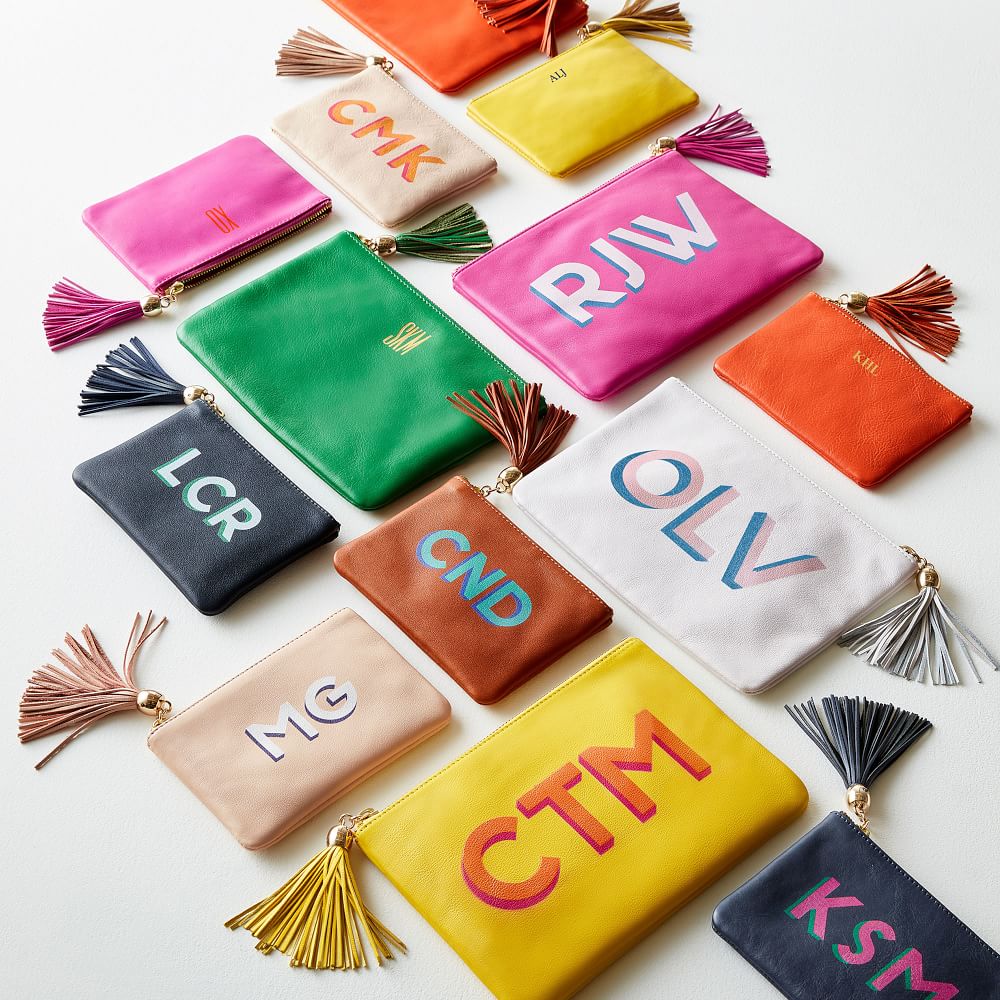 Personalized gifts always makes one-of-a-kind gifts. So monogram this pretty leather tassel zipper pouch that's perfect for all their little things.
8 — Thank You Daisies Grow Kit
Express everlasting gratitude with this Thank You Daisies Grow Kit. From seeds to a planter, everything is included to start growing.
9 — Cupcake Delivery
Give thanks with a special delivery of Baked by Melissa cupcakes. These bite sized delights feature some of their bestsellers like mint cookie, chocolate chip pancake and red velvet.
10 — Big Time Thank You Set
Gift sets like this Big Time Thank You set make shopping for thank you presents a breeze. We love this particular set because it allows your giftee to start their day with an affirmation. Enclosed are a box of 30 pop open cards with uplifting messages, a sketch book, and a delicious dark chocolate truffle bar.
11 — Personalized Portfolio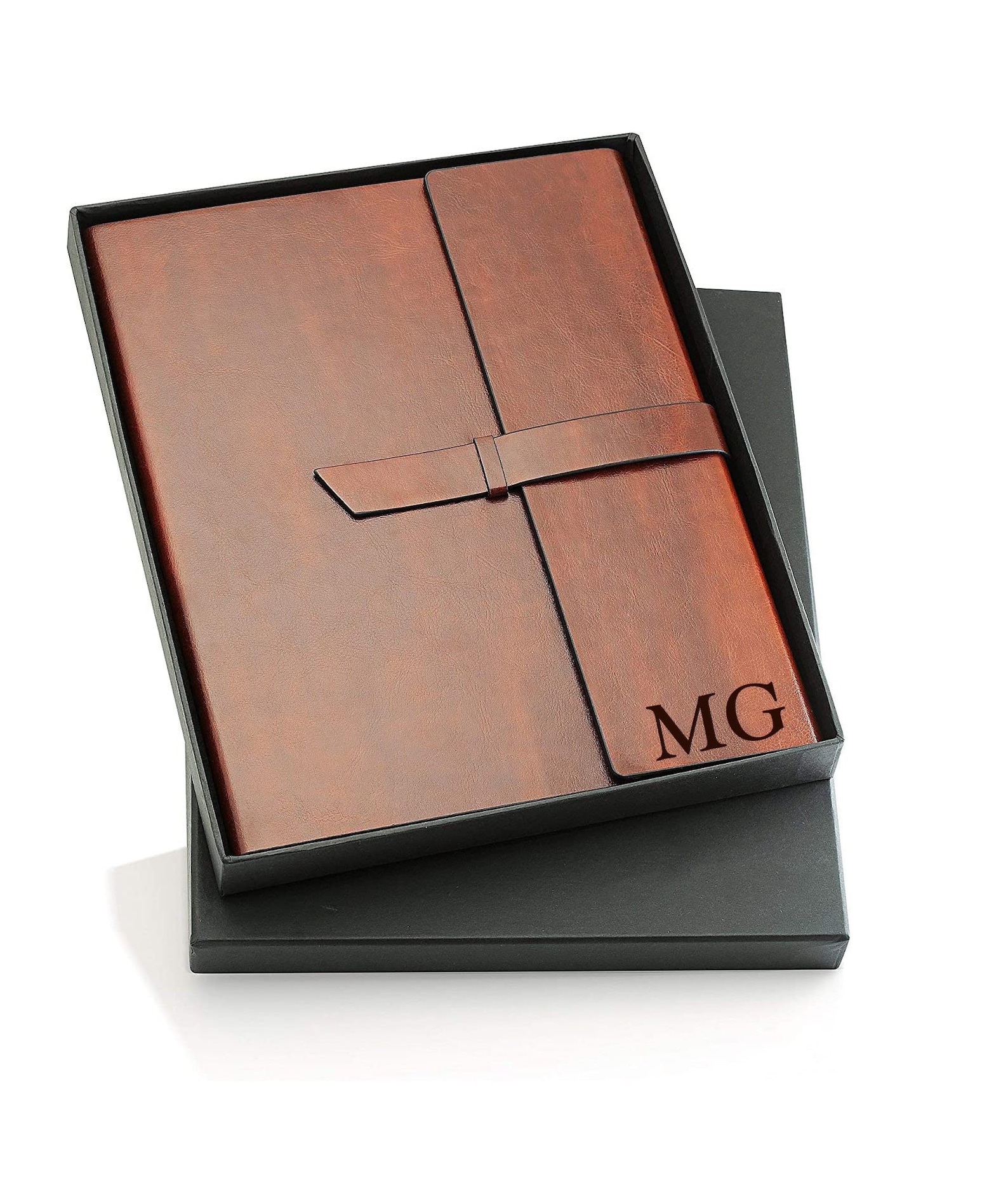 Show your appreciation with a personalized portfolio. Crafted from high quality leather, you can detail it with an engraving of your recipient's initials, name, or a meaningful message.
12 — Cozy Care Package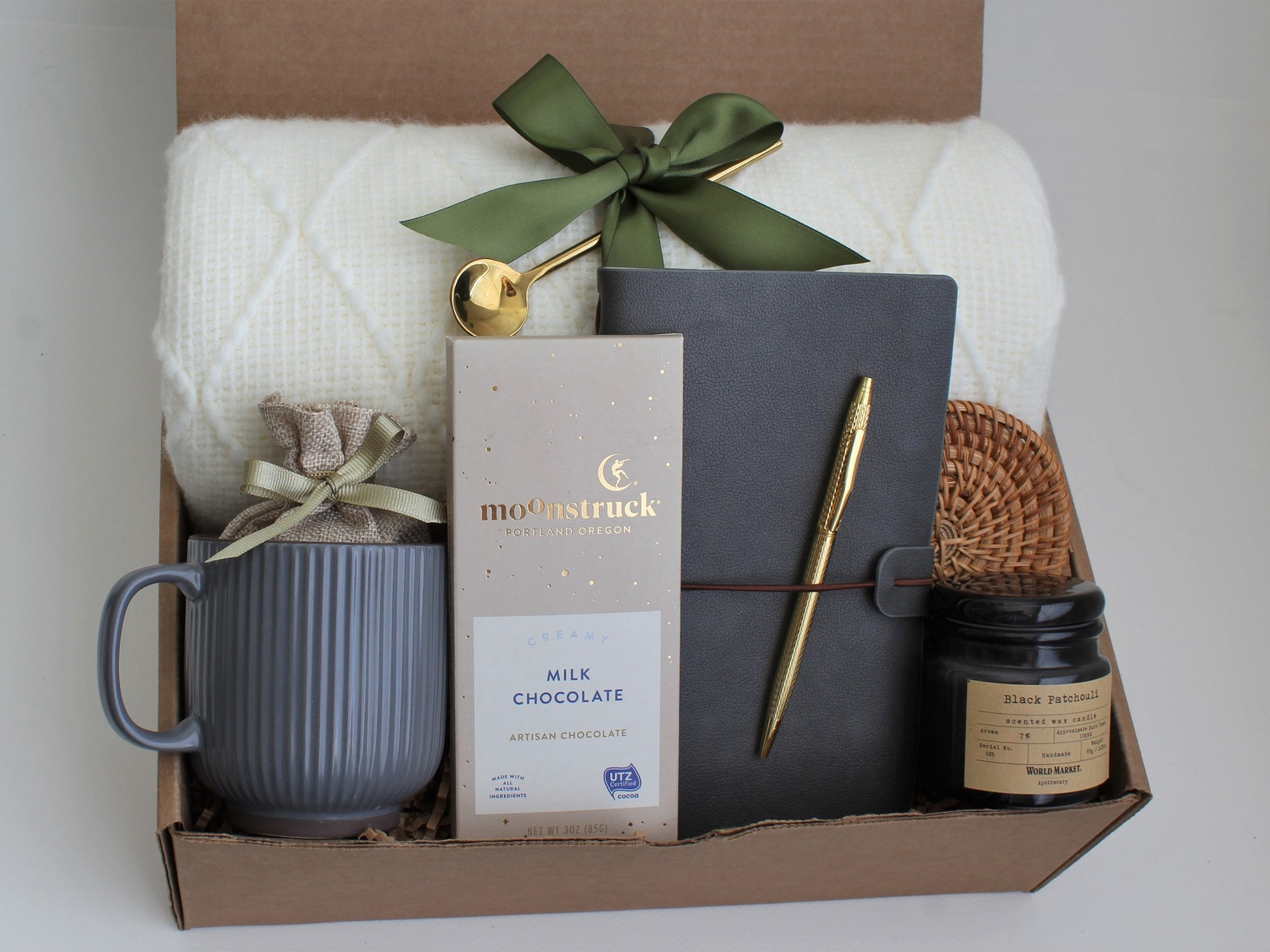 Whether for friends, family, colleagues, this care package set is bound to leave a lasting impression. Enclosed is a mug, leather journal, chocolates, tea, truffles, a spoon, and a pen with the option to pick out which ones suit your recipient.
13 — Electric Wine Chiller
Allow them to keep their wine refreshing with an electric wine chiller. This unique gift is portable for indoor dinner parties, outdoor barbecues and picnics. Wherever they go, their wine and champagne will always be at the optimal temperature.
14 — Coffee Mug Warmer
Their beverage will always stay hot with this coffee mug warmer. Bonus, it comes prepackaged in a gift box bag. And honestly, besides being a thank you gift idea, it makes for a great Christmas gift or birthday gift.
15 — Terrazzo Archie Planter
Plant lovers will enjoy a Terrazzo Archie planter to house their little plants. The planter's base doubles as its water tray so that you can pot directly into the planter and be confident that your plant will drain properly. Finish it off with a unique indoor plant.
16 — Blooming Tea Gift Set
Gift them a blooming tea set so that they can watch the included tea leaves bloom as it seeps in the teapot.
17 — Thanks a Million Explosion Cake
There are many ways to send someone a cake, but this is probably hands down the most fun way. So if you are looking for drama and surprise, this explosion cake is just for you! Once your recipient opens the box fake money and butter mints wrapped like money coming flying out. It doesn't stop there cause iconic money-themed music starts playing before they can get to their frosted mini cake.
18 — Lock Puzzle Box
Looking for a clever way to gift jewelry or a gift certificate? Hide your gift inside this cool Da Vinci Code lock puzzle box. Then, set the password to "thank you" or any phrase of your choice, and provide different clues for the password.
19 — Garden Pop Up Greeting Card
Another fun way to gift cash or gift cards is with this garden pop up card. These giant paper flower bouquets are available in different "arrangements" like a succulent bouquet, bonsai tree, orchid oasis and more.
20 — Thank You Candle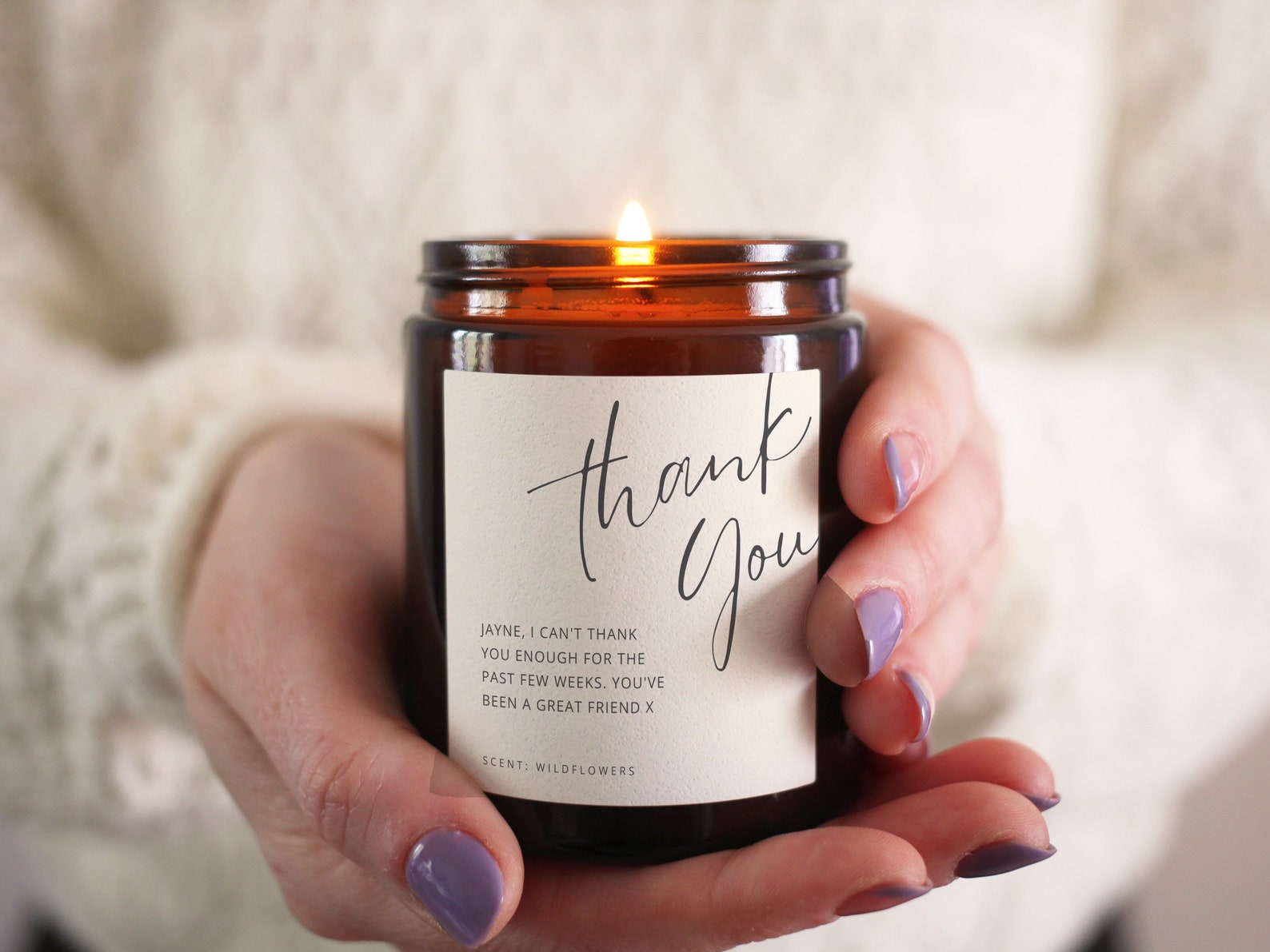 The "Thank You" candle is more than just a fragrant delight—it's a heartfelt token of gratitude. Infused with warm, comforting scents, this candle embodies appreciation in every flickering flame, making it a perfect gift to express thanks in a meaningful and aromatic way.
21 — Custom Engraved Tea Station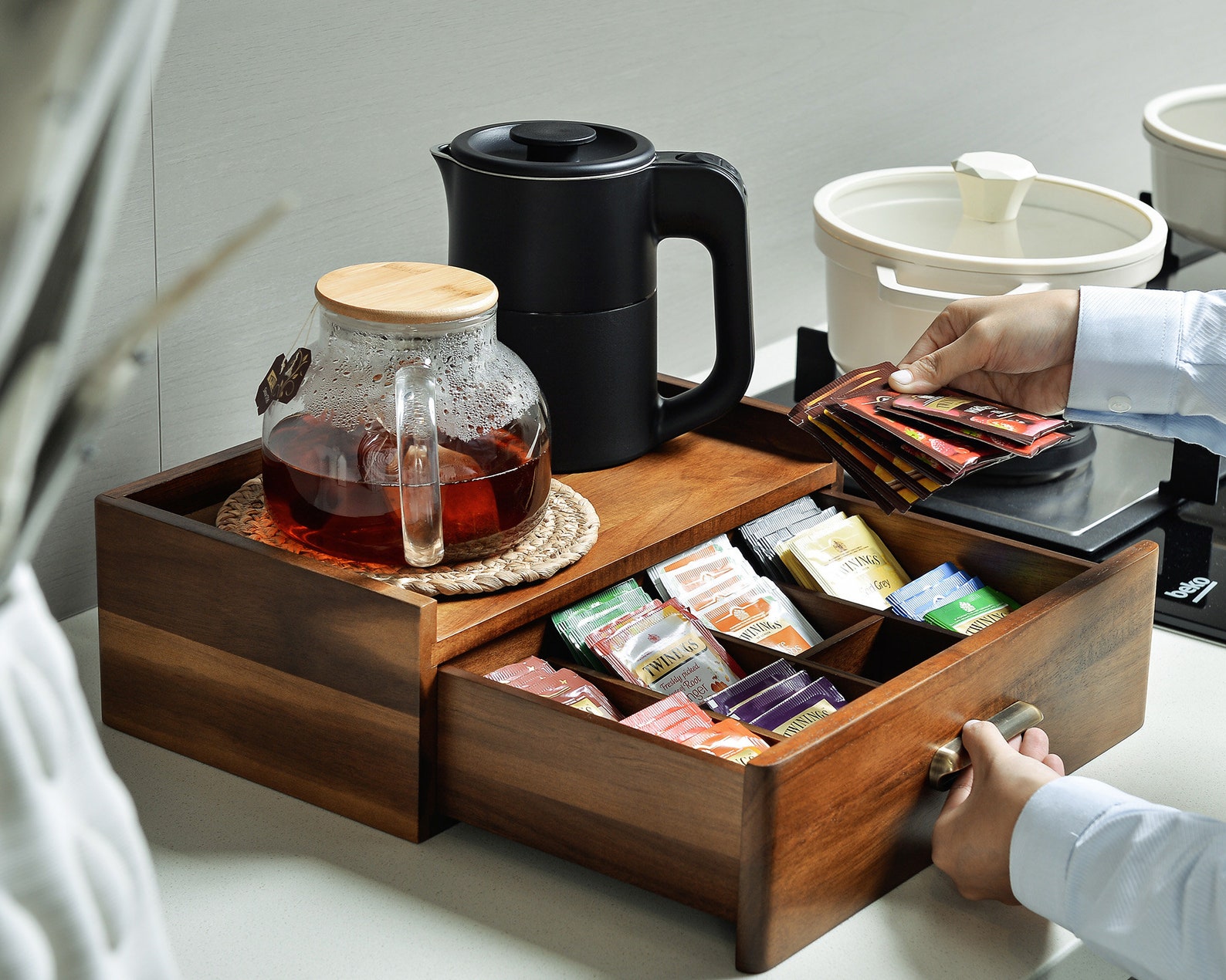 Elevate the tea-drinking experience with a custom engraved tea station. This personalized station combines functionality with sentimentality, providing a dedicated space for colleagues to enjoy their favorite brews. With individualized engravings, it's a thoughtful gesture that adds a touch of warmth and appreciation to every tea break.
22 — Stackable Coffee Mugs Set
Gift a coffee lover with this stackable mugs set that is compact enough to fit neatly on the counter or in the cabinet.
23 — Whiskey Chilling Stones Gift Set
The best thank you gifts are the ones that include your gift receipent's hobbies and interests. So if you want to show your gratitude to a whiskey enthusiast with this whiskey chilling stones gift set.
24 — Personalized Monogram Initial Tote Bag
Whether by the poolside, at the beach, or a quick grocery trip, this monogram initial bag is big enough to fit all of the day's essentials and perfect for a weekend getaway.
25 — Custom Watercolor Portrait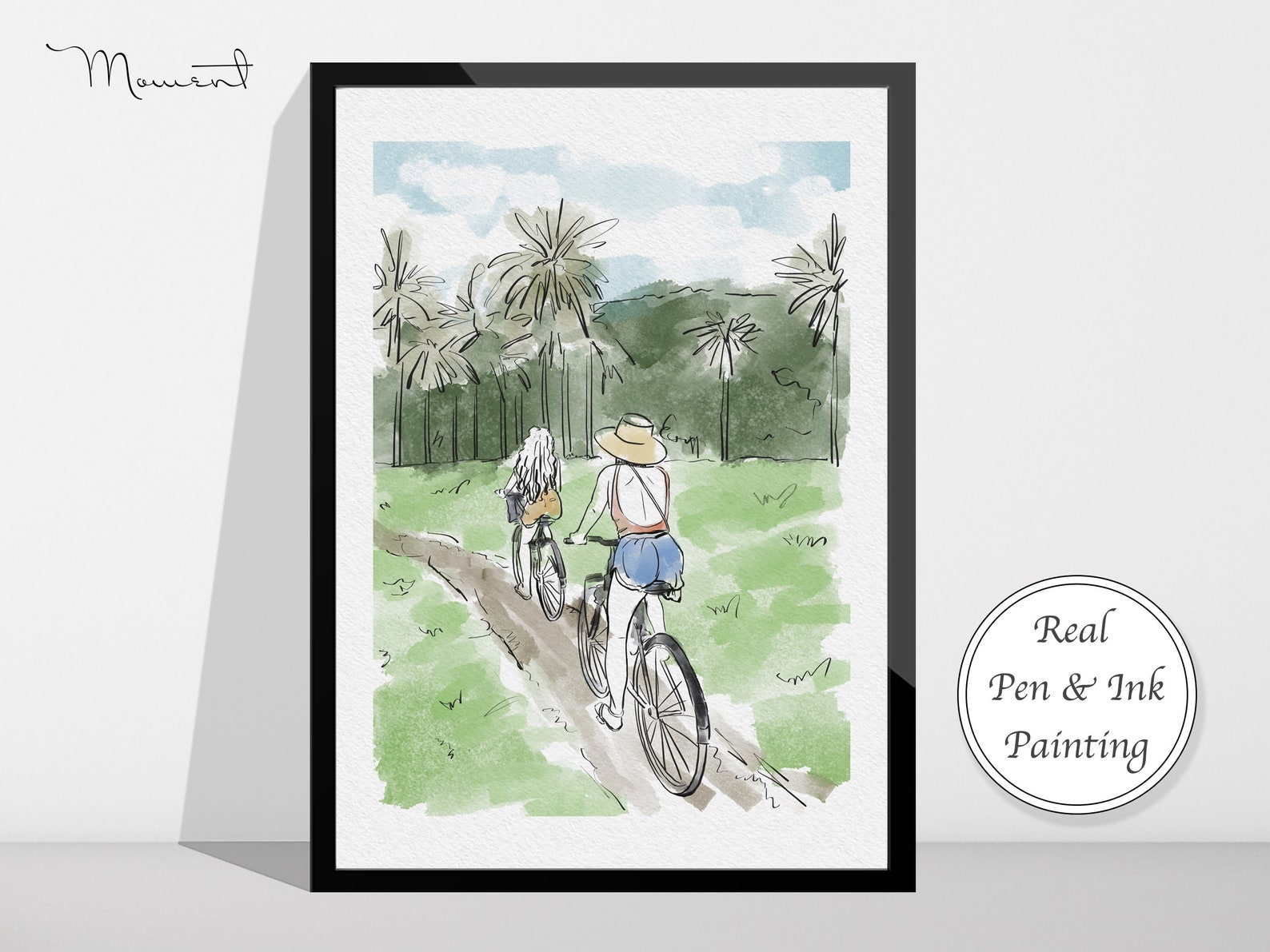 Capture cherished moments with a custom watercolor portrait for a heartfelt thank you gift that transforms memories into a timeless piece of art, preserving them forever.
26 — Letter Keychain
Looking for small thank you gifts for friends? Glam up their keys with a letter keychain. If you want to go the extra mile with a handmade gift, make them this charming DIY clay letter keychain.
27 — Sock Subscription
Step up their sock game and express your gratitude with a sock subscription, a thoughtful and practical thank you gift that delivers comfort and style (for women and men) straight to their doorstep. Each month they'll receive a pair of socks (that ships for free).
28 — Movie Night Gift Basket
Bring the magic of cinema home with a movie night gift basket, a delightful thank you gift idea filled with all the essentials for a cozy and entertaining film night.
29 — Barbox
Searching for some wedding thank you gifts? Your wedding party will appreciate The Barbox. It includes everything they'll need to mix up cocktails. The bar mat, cutting board, shaker, ice tongs and more fit inside a portable bartender stand that also functions as a decorative box, glass storage rack to display or picture frame.
30 — Personalized Whiskey Decanter & Glasses
Elevate their whiskey-drinking experience with a personalized whiskey decanter and glasses, a sophisticated and thoughtful thank you gift that adds a touch of elegance to their favorite spirits.
31 — Scented Soap Petals
Infuse their self-care routine with luxury and appreciation with scented soap petals, a charming and fragrant thank you gift to elevate their bath time experience.
32 — Thank You Candy Bento Box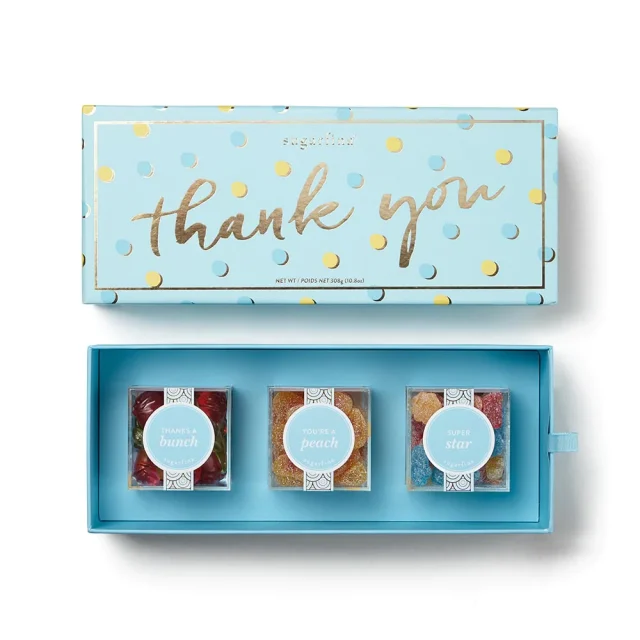 Sweeten your gratitude with a Thank You candy bento box, a delightful and delicious token of appreciation that's sure to bring smiles to their faces.
33 — Personalized Grill Set
Spice up their grilling game and show your appreciation with a personalized grill set, a thoughtful thank you gift that adds a custom touch to their outdoor cooking adventures.
34 — Cigar Humidor & Cigar Ashtray Set
Elevate their cigar experience with the cigar humidor and ashtray set, a thoughtful thank you gift designed to indulge aficionados in premium storage and a refined smoking experience.
35 — Monogram Marble Cheese Board
Enhance their hosting experience with a personalized touch, a monogram marble cheese board. This sophisticated thank-you gift is perfect for adding elegance to any occasion or even creating a fruit platter tray.
36 — Personalized Heart Necklace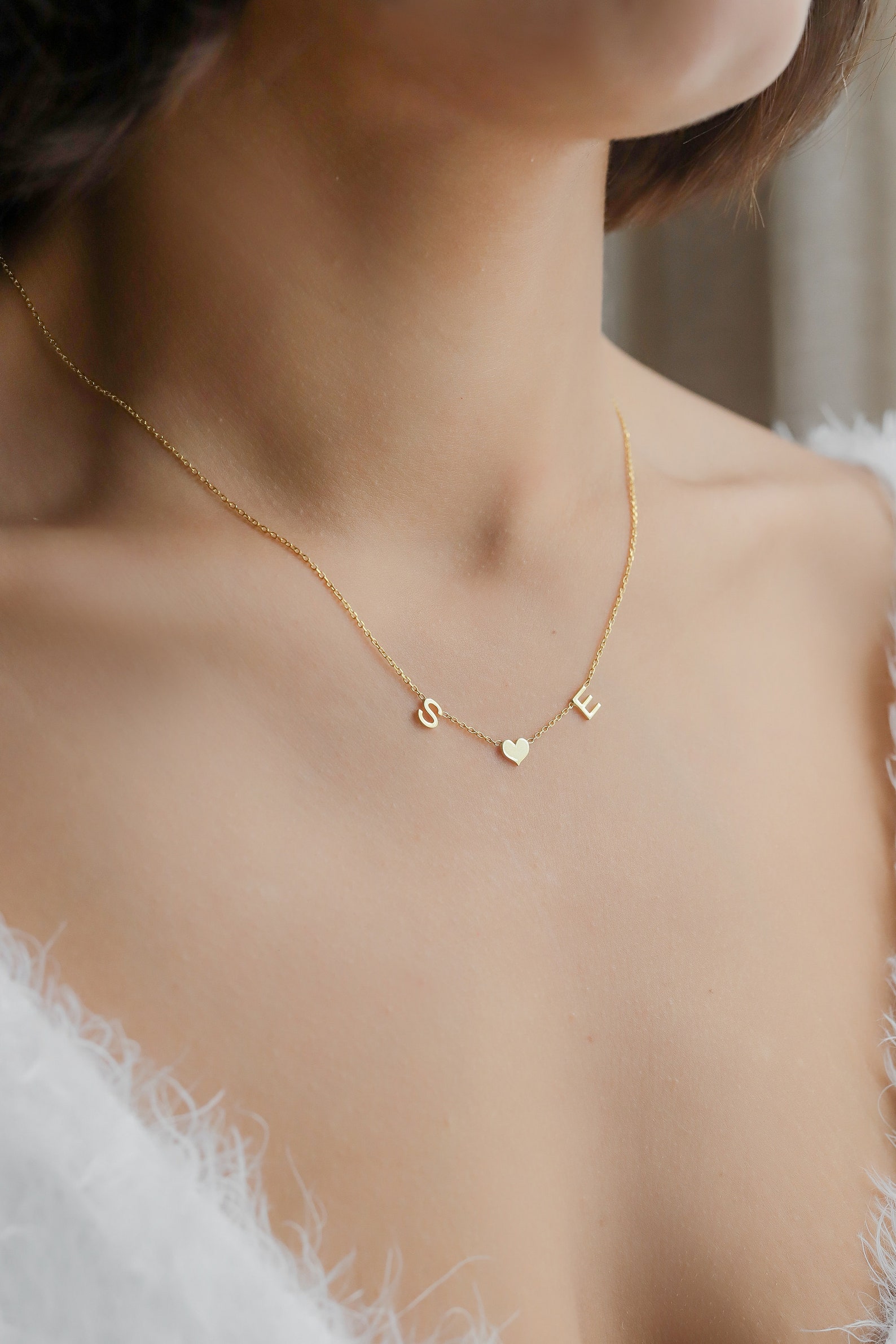 Show your thanks with this charming custom heart necklace. You can select multiple letters, different chain lengths and materials in gold, rose gold or silver.
37 — Cast Iron Always Pan
Say "thank you" with sizzling style using the mini cast iron pan by cult-favorite Away. It's a versatile and charming gift that adds a touch of culinary flair to any kitchen.
More Gift Ideas
Looking for more thank you gifts? Check out a few of our gift guides below —
Find the perfect gift for the special guy in your life with our ultimate guide to the best gifts for…