Discover the perfect hostess gifts to show your appreciation for a memorable evening or stay.
As the season of gatherings and celebrations approaches, the art of gracious hosting takes center stage. Behind every beautifully set table and seamlessly orchestrated event or stay is a hostess who pours their heart and soul into making guests feel welcome.
So it's only fitting to express your gratitude with tokens of appreciation. These hostess gifts serve as a thoughtful gesture to show thanks and add an extra touch of warmth to the occasion.
Whether you are searching for unique and creative presents or looking for classic go-to options, here are some unique gifts that will surely make any hostess feel cherished and loved.
Hostess Gift Ideas
1 — Olive Tree
A symbol of peace and prosperity, the olive tree is the perfect token of gratitude for any hostess. The unique houseplant is also low maintenance and acts as a natural air purifier.
2 — Corkcicle Iceless Wine Chiller
The Corkcicle Iceless Wine Chiller is an innovative wine accessory designed to keep wine at the perfect temperature without the need for ice. It's a sleek, reusable rod filled with a special cooling gel that can be frozen and then inserted directly into your bottle of wine.
3 — Cheese Knives Set
Anyone who loves to entertain will surely appreciate this 6-piece cheese knives set. Crafted from stainless steel, they're a must-have for charcuterie and cheese boards.
4 — Fruit & Cheese Gift Crate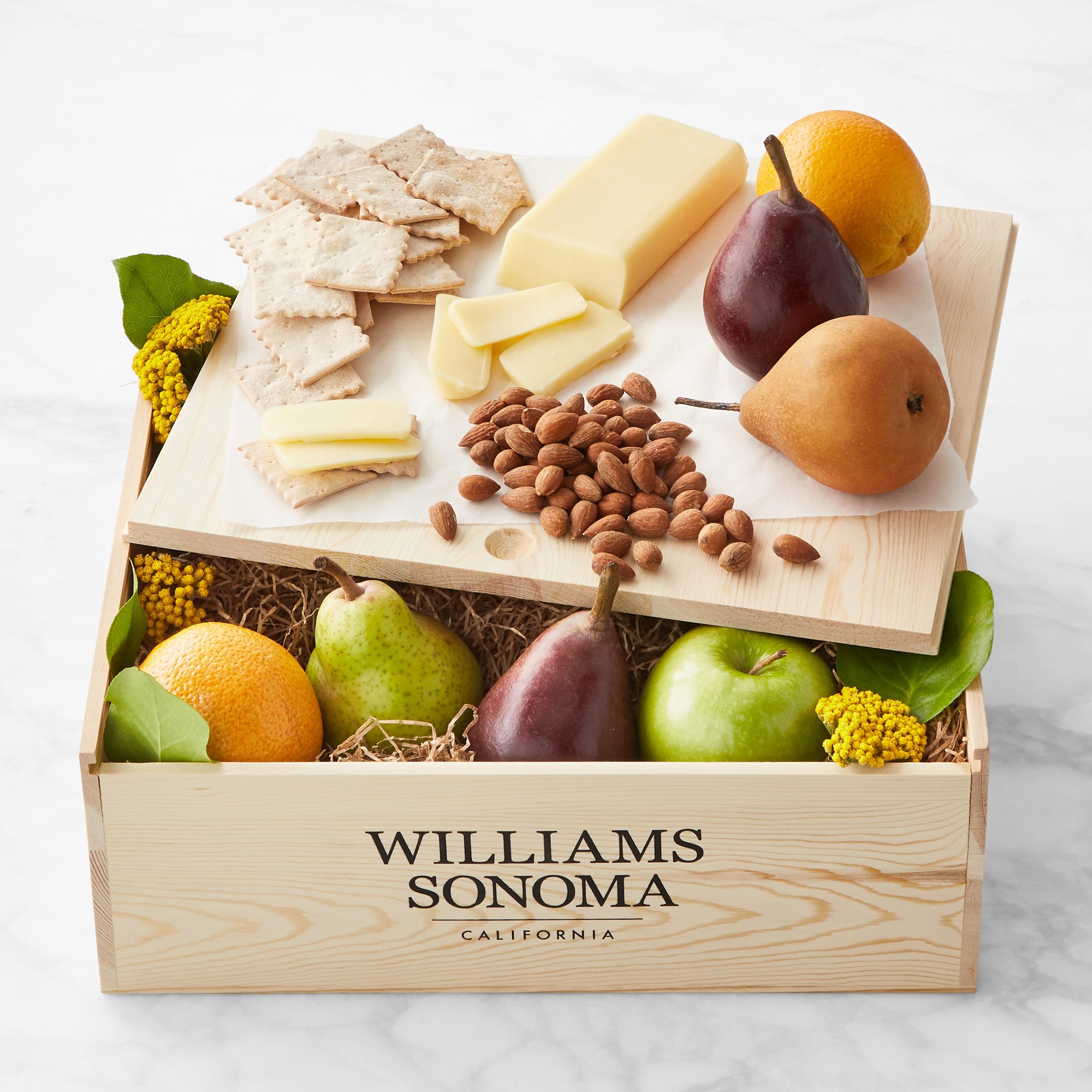 Send your host a delightful fruit and cheese gift crate. This one-of-a-kind assortment features hand-selected fruit, cheese, roasted almonds and crisp flatbread bites, all in a keepsake Williams Sonoma gift crate.
5 — Cactus Bloom Throw Pillows
Gift your ghost these adorable cactus throw pillows from Uncommon Goods Stitched by artisans, these prickle-free pillows will add a touch of whimsical to your giftee's home decor.
6 — Mark Your Cup & Drink Up Holder
Hate when there's a confusion of whoses cup is whose? This won't be an issue with this clever Mark Your Cup & Drink Up Holder that's perfect for dinner parties, BBQs, the brunch bar and more. This cup holder fits small to large party cups and includes a convenient slot for the included marker.
7 — Muraglia Extra Virgin Olive Oil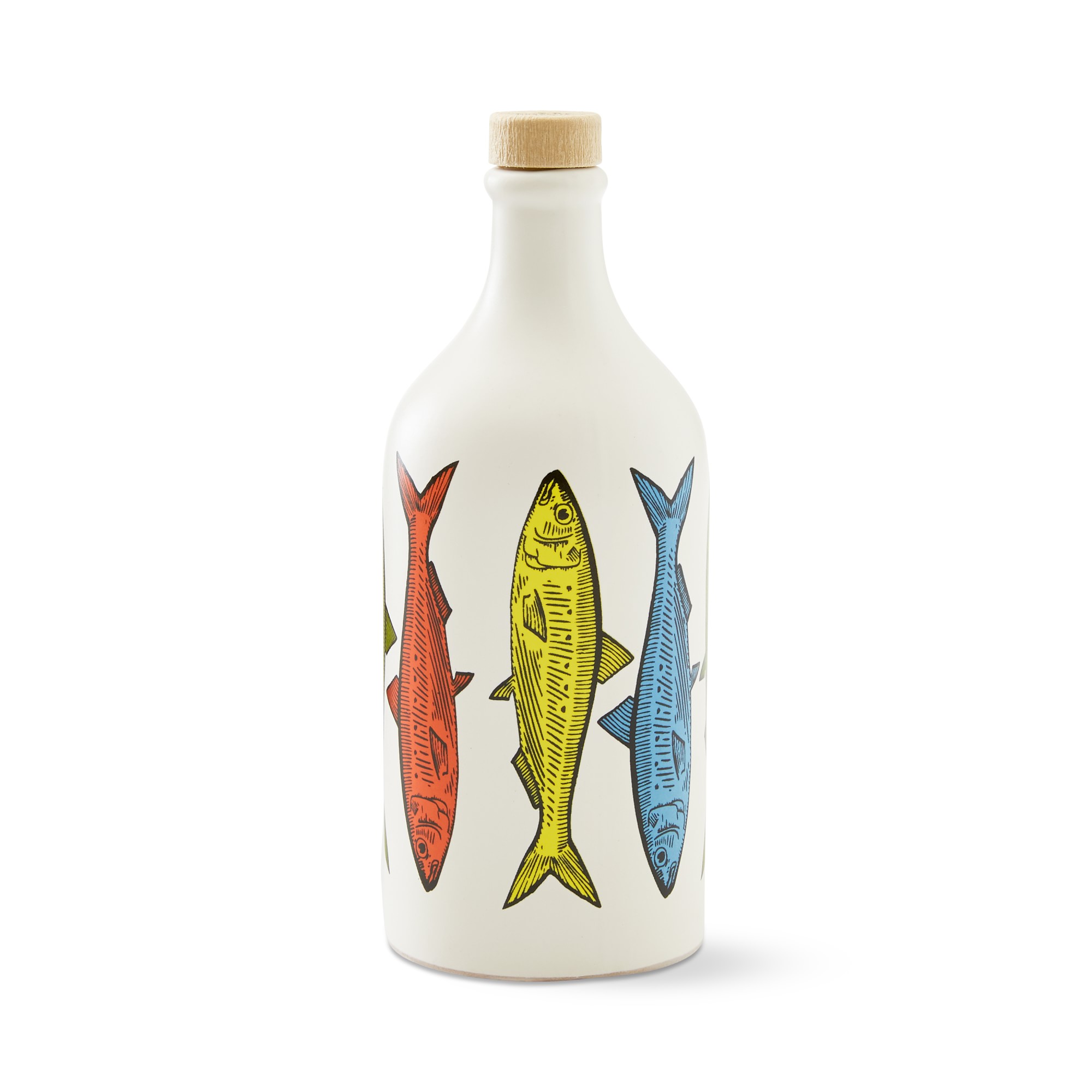 Gift your hostess or host a bottle of renowned award-winning Italian Muraglia olive oil. After they are finished with the oil, the collectible ceramic container serves a vase or home decor.
8 — Sugarfina Coffee Candy Set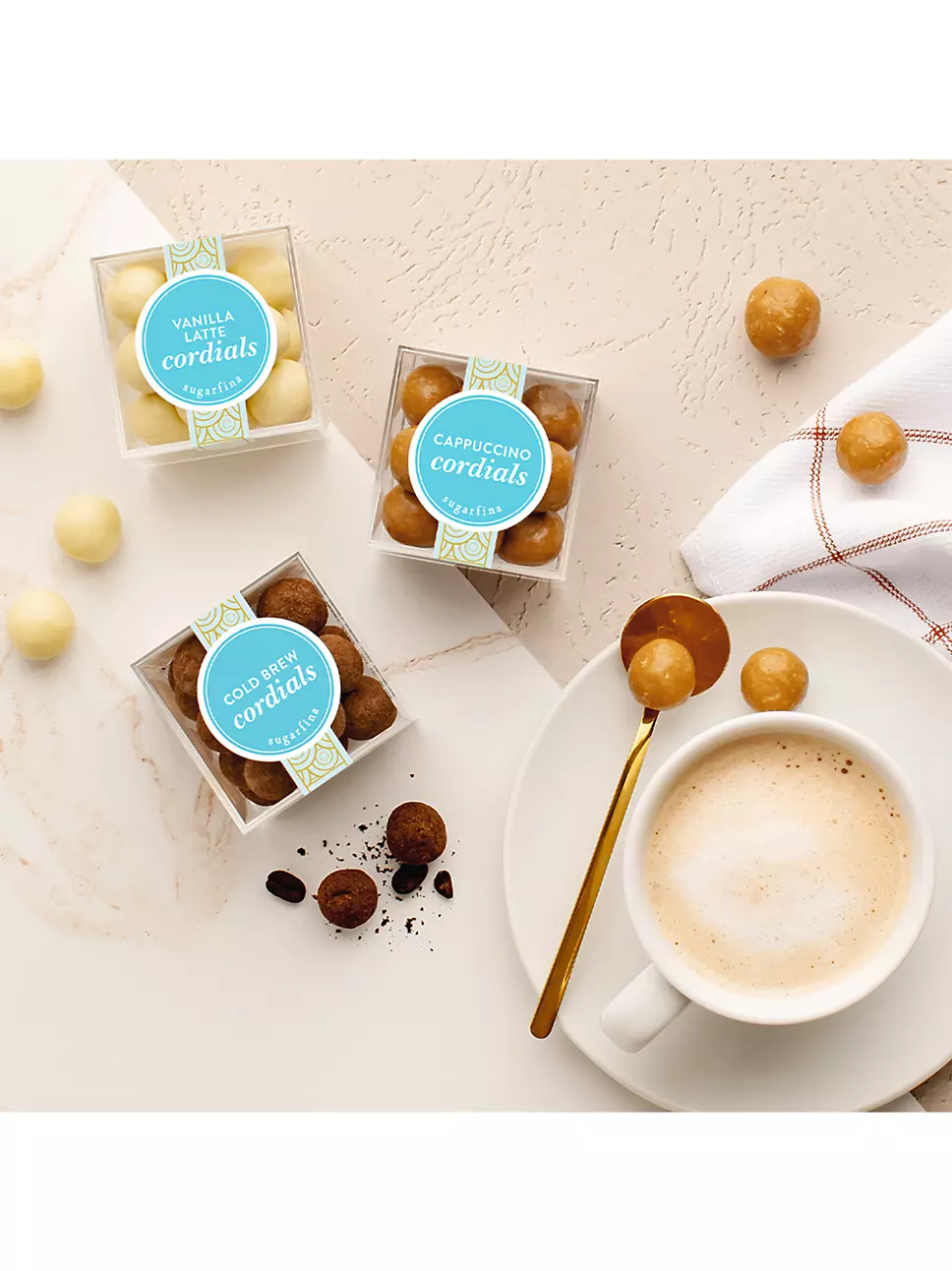 Coffee and chocolates are always a favorite, and this Sugarfina coffee candy set from Saks Fifth Avenue combines both.
9 — Acrylic Bird Feeder
For those that love nature, this cool acrylic bird feeder allows you to view colorful wild birds from up close. We personally own this wonderful feeder, and it's been a joy getting to see all the winged visitors.
10 — Glow & Grow Scented Candle Kit
Candles are a classic hostess gift, but this one is particularly unique. This Glow & Grow Scented Candle transforms into a planter once its burning days are over!
Once the candle has reached its lifespan, simply sprinkle in the grow kit that comes with seeds, plant food and soilless grow medium, activated carbon. Gift them with your choice of an herb garden, wildflower fields, or desert oasis plants.
11 — Ice Bucket Mold
For the hostess who loves to entertain with wine, give them an ice bucket mold that is way more fun than your basic wine chiller. With the mood, they can customize their wine bucket by placing flowers, fruits, leaves, or any other items of their liking in the mold before freezing. It's very similar to making our DIY frozen wine chiller!
12 — Hostess with the Mostest Wine Bag
One of most classic gfits for a host is a bottle of wine, especially if you're attending a dinner party. To make it seem less tradtional, wrap it in a Hostess with the Mostess bag. We are all about creative wrapping!
13 — Hostess Spa Gift Box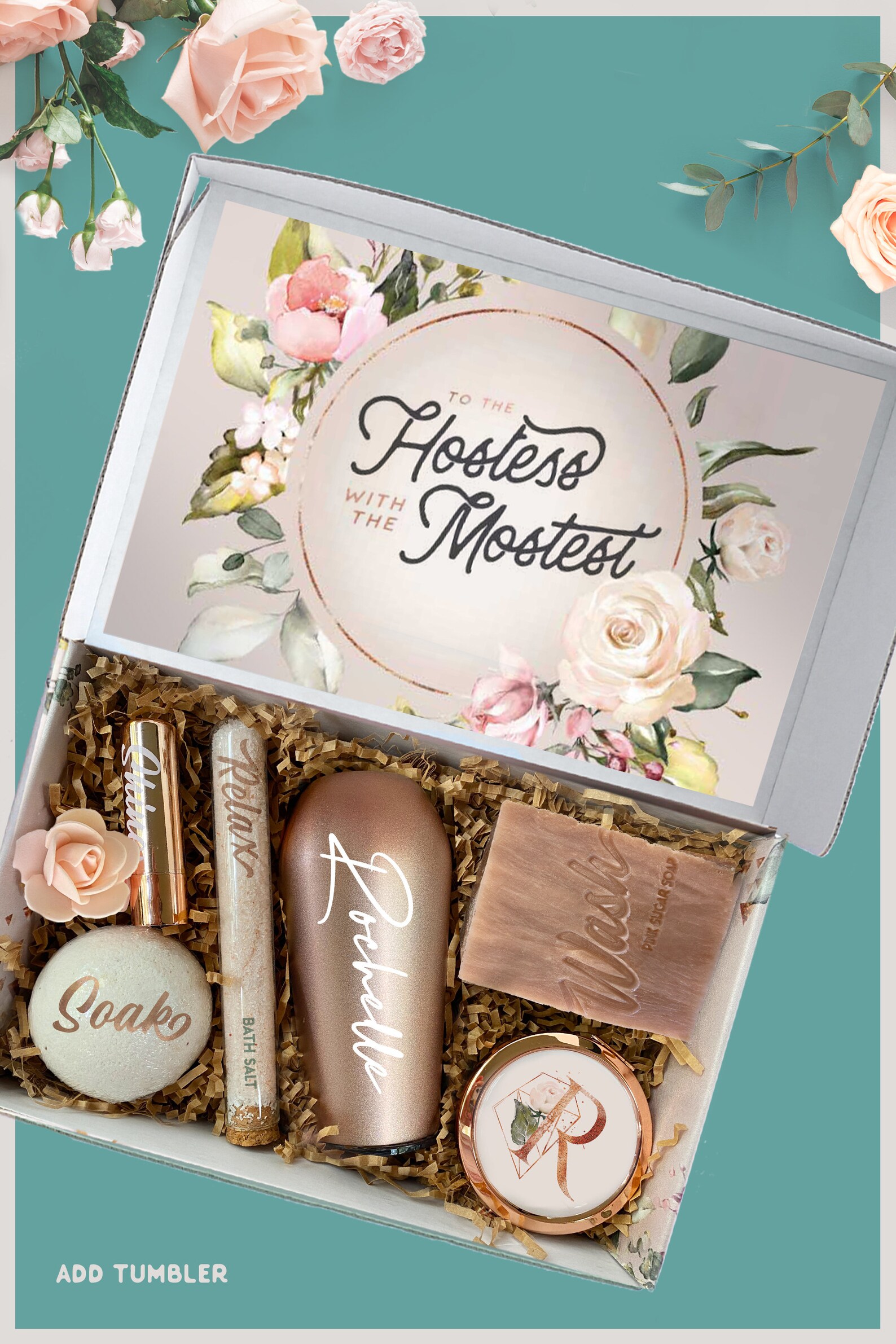 Show your hostess how much you appreciate them by sending them a hostess spa gift box. The box features a monogram compact, sugar soap bar, bath bomb, lip balm, and sugar epsom salt so that they can have some relaxing me-time after all their hosting duties.
14 — Graf Lantz Felt Coasters
Accessorize their home that they graciously welcomed you in with this chic Graf Lantz Bierfilzl merino wool coasters. These mid-century coasters can absorb up to 30% of their weight without feeling wet.
15 — BAGGU Reusable Bag Set
Gift them a set of Baggu reusable bags. Each eco-friendly bag carries 2-3 plastic grocery bags worth and holds up to 50-pounds each of goods. We're huge fans of them since they're great for also carrying laundry, pool gear and more.
16 — Flower Delivery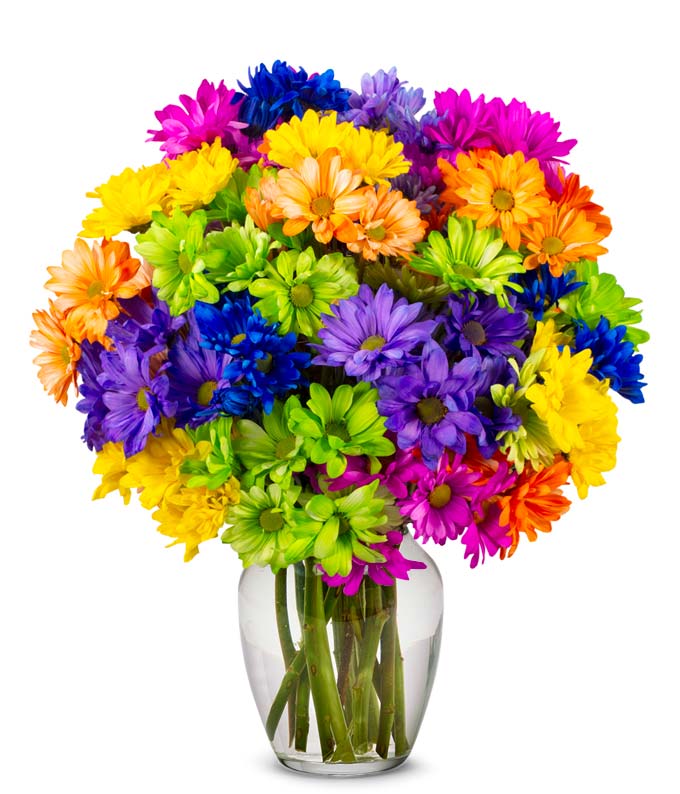 Surprise your hostess with a stunning bouquet that will brighten their home and heart.
17 — Aesop Fabulous Form Gift Kit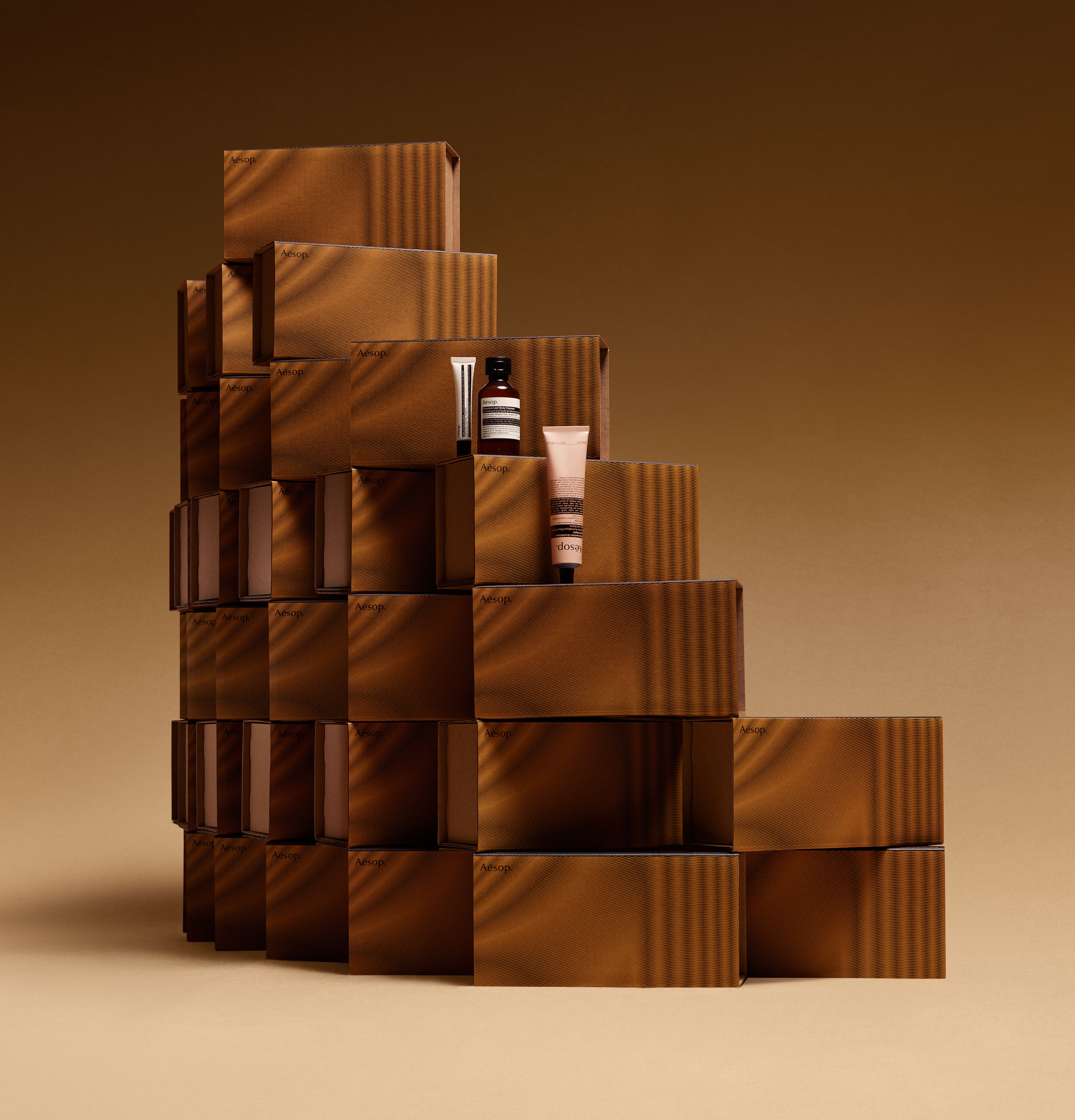 Self care items are the perfect way to promise relaxation, rejuvenation, and a touch of pampering for the deserving hostess. Gift your hostess with the Aesop Fabulous Form Gift Kit that includes some refreshing hand balm, body cleanser and nourishing lip salve.
18 — Turkish Hand Towels
Elevate your hostess gift with the timeless charm and unparalleled quality of Turkish hand towels, offering a blend of luxury and functionality that's sure to leave a lasting impression.
19 — VSOP 25-Year Barrel-Aged Balsamic Vinegar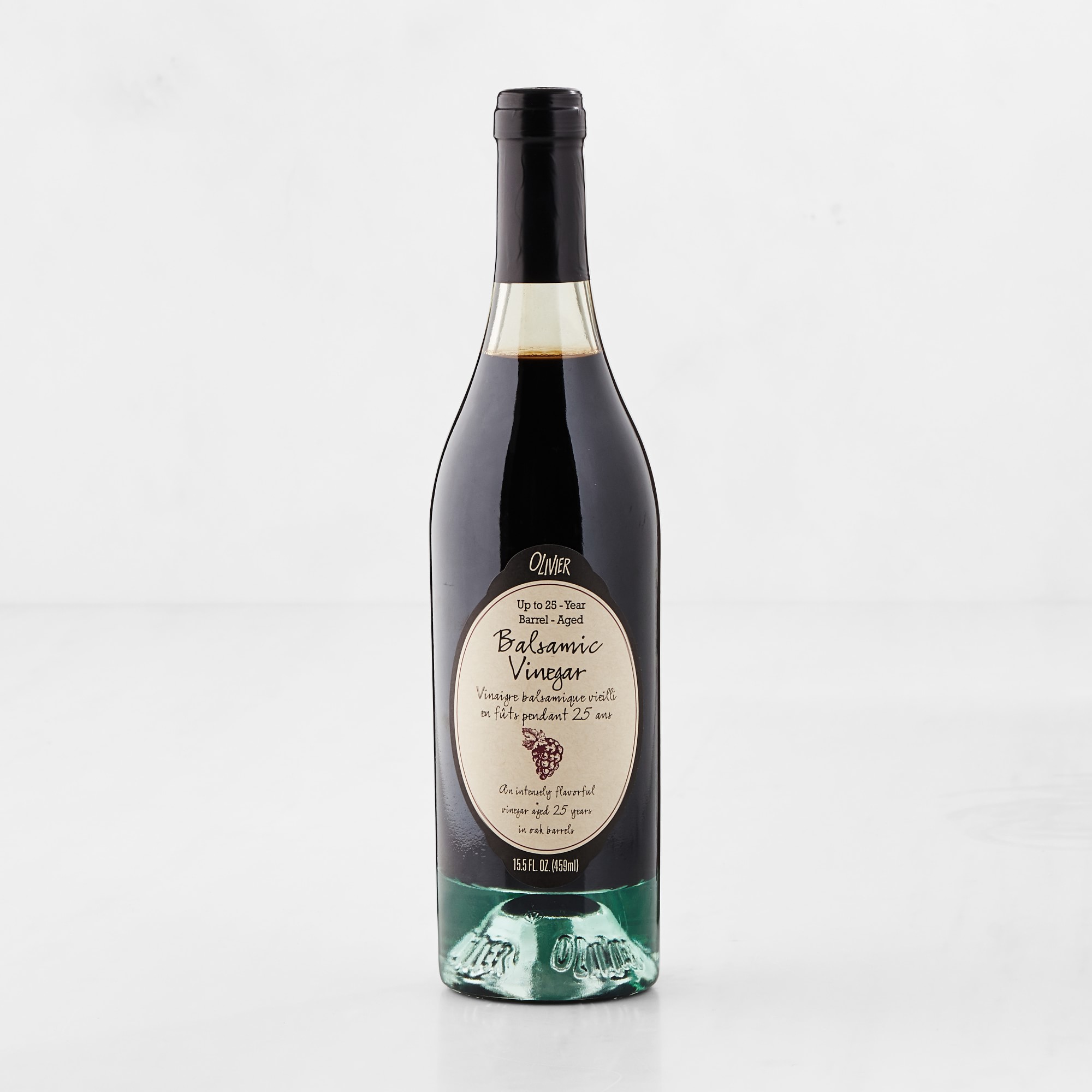 A Williams Sonoma exclusive, this VSOP balsamic vinegar has been aged for a quarter of a century. The best part? It's less than $50, which is such a steal for such a high-quality cooking ingredient at such an afforable price tag.
20 — Best Hostess Ever Candle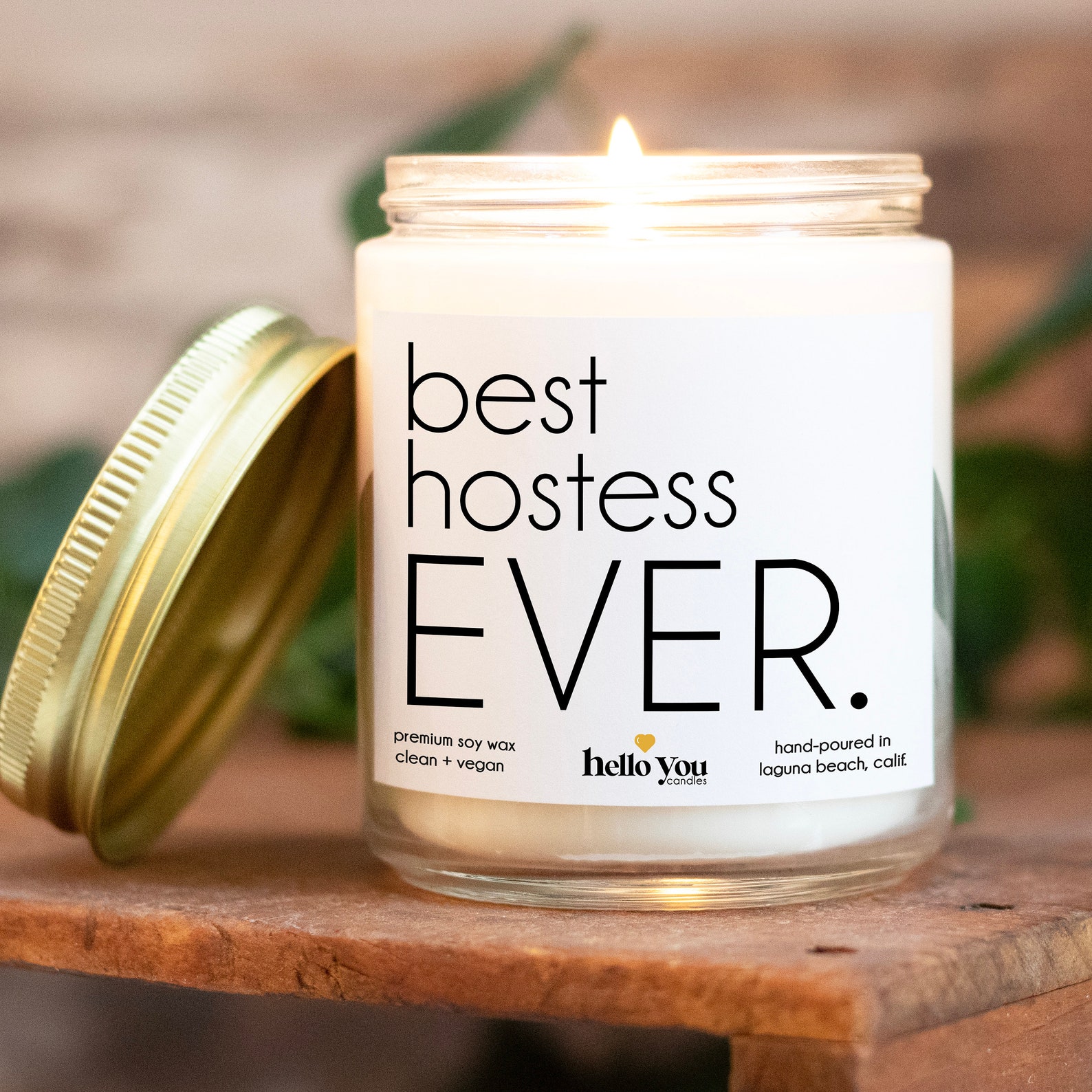 Express your gratitude with a Best Hostess Ever candle, a charming and fragrant gift that celebrates their exceptional hospitality.
21 — Windproof Flameless Lighter
Give your hostess a practical and stylish gift with a rechargeable windproof flameless lighter, a convenient and elegant way to light candles or other items.
22 — Classic Tea Sampler Set
Tea enthusiasts will love this classic tea sampler set that offers a variety of premium gourmet teas.
23 — Outdoor Wine Table
Enhance your hostess's outdoor gatherings with an outdoor wine table. It's foldable and portable for any alfresco wining and dining. It also functions as a charcuterie board and low table for breakfast in bed.
24 — Gold Cocktail Napkins Holder
Entertaining gifts like this modern stainless steel cocktail napkin holder are excellent choices to elevate their hosting game.
25 — Monogrammed Trinket Tray
Keep all their pretty little things organizedin a ceramic trinket tray. This tray is not only a container for jewelry, bracelets, necklaces, rings, earrings, keys, but also a perfect decor for their home, office, coffee table, bookshelf, dresser top or any room.
26 — Funny Oven Mitt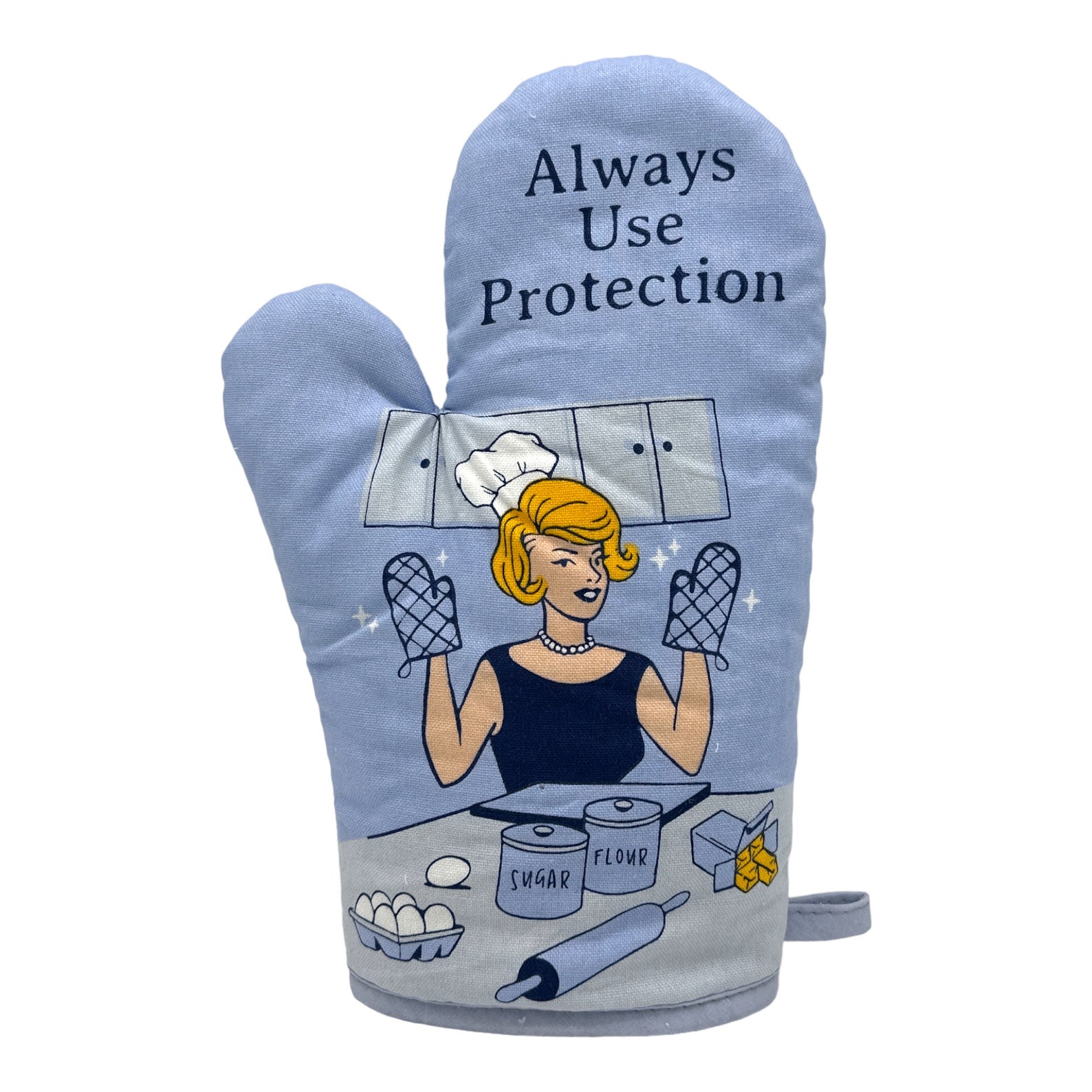 Looking for cheeky hostess gifts? Your hostess with a humor will get a laugh at this funny oven mitt.
27 — Seedlip Spice Non-Alcoholic Spirit
If your hostess doesn't drink, bring them a bottle of Seedlip Spice. It's a calorie-free sugar-free alcohol alternative that still packs all the same flavors.
28 — Purse Vase
Gift them this unique purse vase that will surely up their floral arrangement game.
29 — Vogue Italian Cookies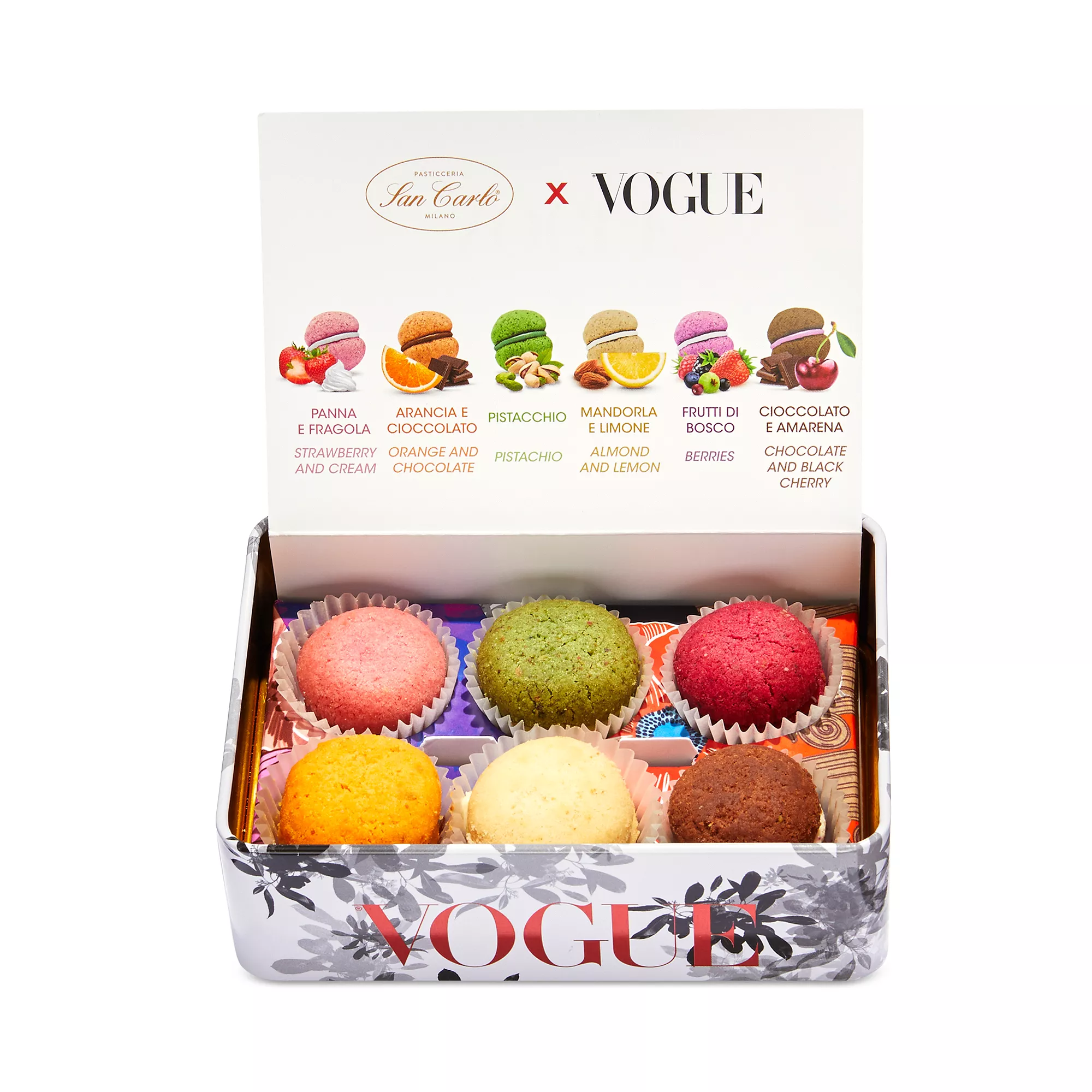 Sweet treats are always a safe option, and these Vogue Italian cookies will surely satisfy their sugar tooth. The box includes a variety of traditional Italian Baci Di Dama cookies.
30 — Insulated Wine Purse
Surprise your hostess with an insulated wine purse, a fashionable and functional gift that allows them to carry their favorite bottle of wine in style, ensuring it stays perfectly chilled for any occasion.
31 — New York City Cube
This handcrafted New York City cube makes for a great coffee table addition. It features the Manhattan skyline of the Empire State Building, Chrysler Building, One World Trade Center Building and Flatiron Building.
32 — Match Holder with Striker
Give the gift of both form and function with a stylish match holder featuring a striker, providing a convenient and decorative way for your hostess to light candles and add ambiance to their space.
Creative Homemade Options
Gift your hostess with a touch of heartfelt charm with these creative homemade options that showcase your thoughtfulness and personal touch because nothing is more one of a kind then a handmade gift.
1 — Homemade Candle with Essential Oils
Infuse your hostess gift with warmth and relaxation by gifting a homemade candle crafted with essential oils, offering a thoughtful and personalized touch to express your gratitude
2 — Chocolate Dipped Pretzels & Candy Apples
Surprise your hostess with delicious gourmet treats by following this recipe for chocolate dipped pretzels and candy apples, a sweet and salty combination that's sure to add a touch of indulgence to any occasion.
3 — Ginger Infused Gin in a Jar
If your hostess loves a good cocktail, make them this ginger cardamom infused gin that's beautifully canned. It's perfect for their gin buck or gin and juice.
4 — Floral & Sage Smudge Sticks
Presenting a sage smudge stick as a hostess gift offers a unique blend of natural aromatherapy and positive energy, creating a thoughtful and beautifully scented token of appreciation for their hospitality.
Tips for Presenting Hostess Gifts
Presenting your hostess gifts is a thoughtful gesture that shows appreciation for the time and effort put into hosting an event or hosting your stay. Here are some tips to make sure your gift is presented graciously:
Wrap it nicely: A beautifully wrapped gift adds an extra touch of thoughtfulness. Use quality wrapping paper, a ribbon, or a gift bag.
Attach a thoughtful card: Include a heartfelt personalized note expressing your gratitude. This adds a personal touch to the gift.
Add a personal touch: If you know the hostess well, consider a gift that reflects their interests or hobbies. This shows extra thoughtfulness.
More Gift Ideas
For more gifts for the hostess, check out a few of our other gift guides below:
Find the perfect gift for the special guy in your life with our ultimate guide to the best gifts for boys of all ages! When it comes to finding the perfect boy gifts, it can often feel like navigating a maze of trends and interests. From active toys that encourage outdoor play to educational gadgets that enhance…