DIY Fresh Floral and Herbal Incense Bundles — Bring all the joys and aromas of your summer garden indoors with this easy DIY Fresh Floral and Herbal Incense Bundles tutorial…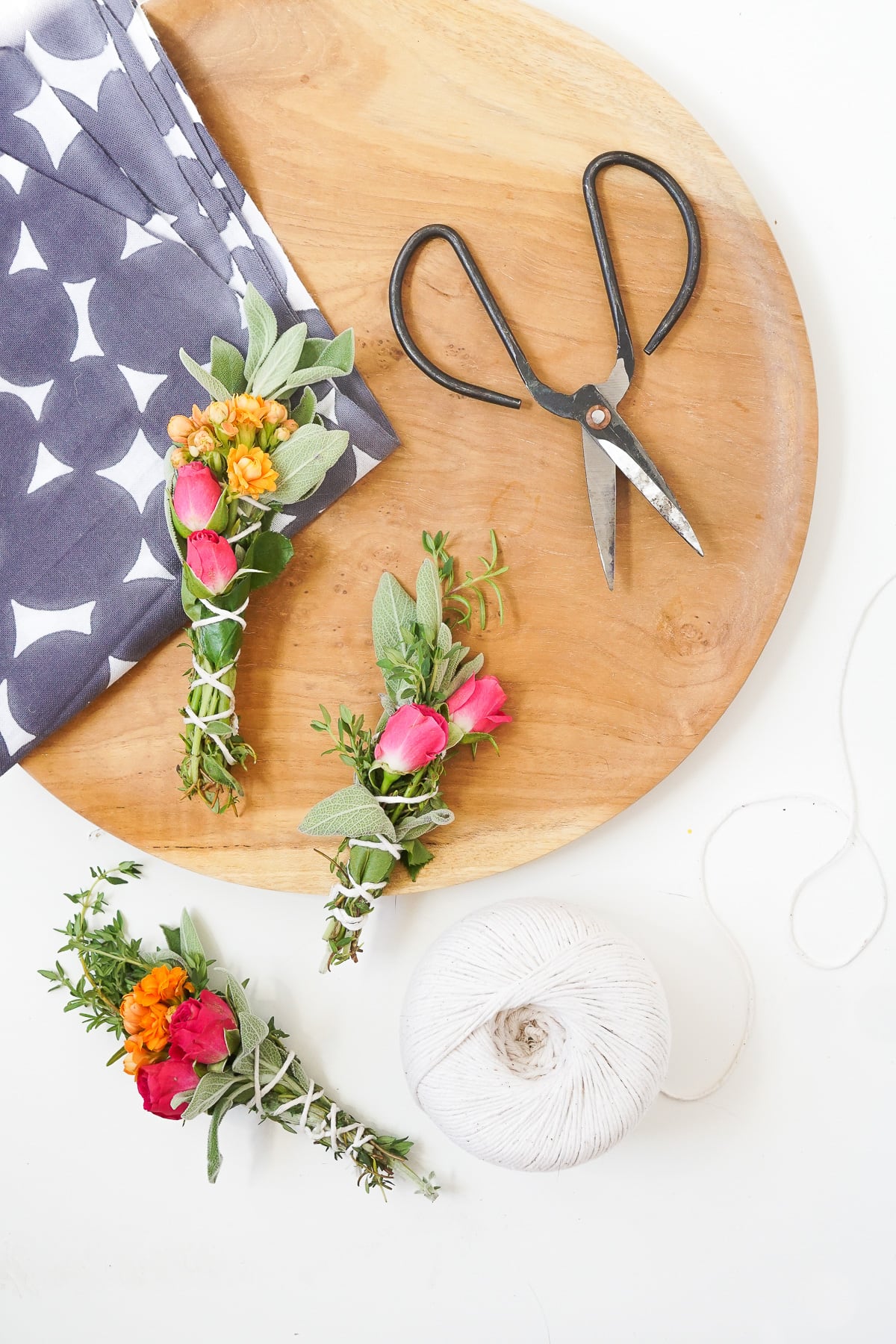 These summer days my garden is in full bloom and I couldn't be happier about it! With so many flowers and herbs flourishing, I could sit out there all day long! Recently I, Erin, started racking my brain for more ways to enjoy my garden indoors.
And that's when I had the idea for this oh so easy DIY Fresh Floral and Herbal Incense Bundles! Similar to smudge sticks, you burn them a little at a time, and they fill your home with all the smells of your summertime garden. How perfect is that?!
Make up a bunch this season and give them as gift toppers, housewarming or hostess gifts throughout the year!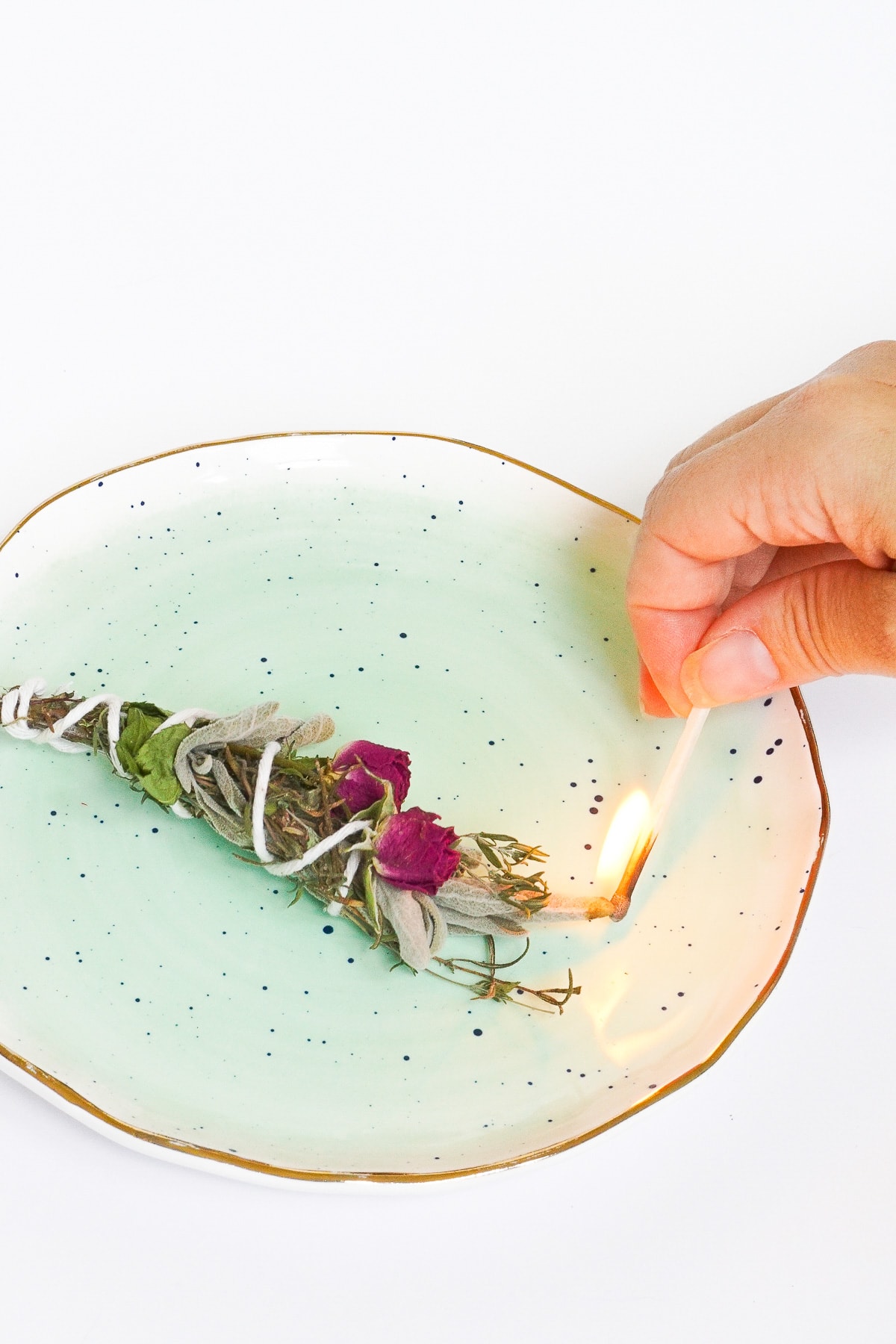 Materials Needed To Make DIY Fresh Floral and Herbal Incense Bundles
Variety of Herbs: Sage, Cedar, Rosemary, Thyme, etc.

Variety of flowers: Roses, Lavender, etc.

Hanger for drying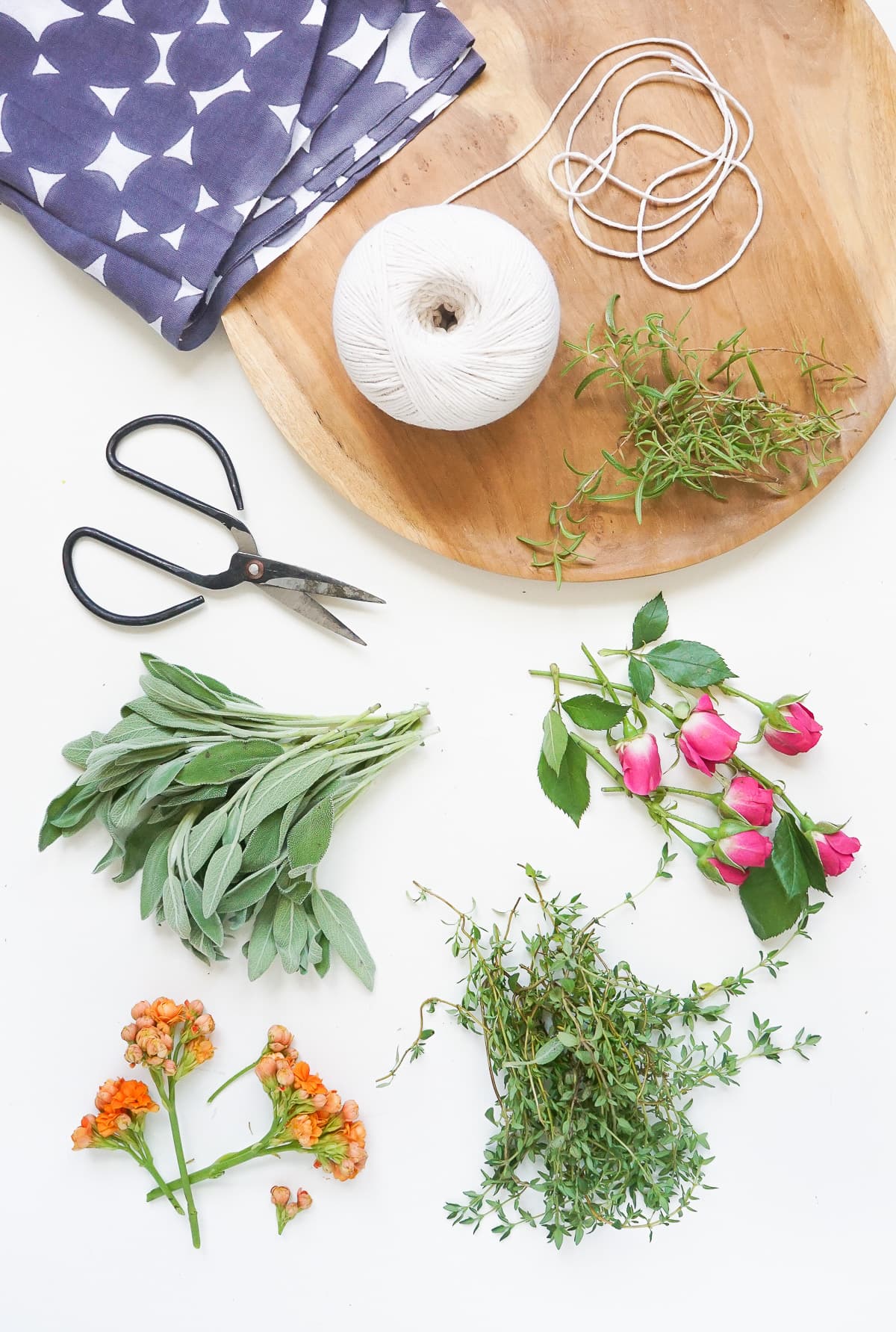 Cut the herbs down to about 6" in length and the flowers anywhere from 2-6" in length.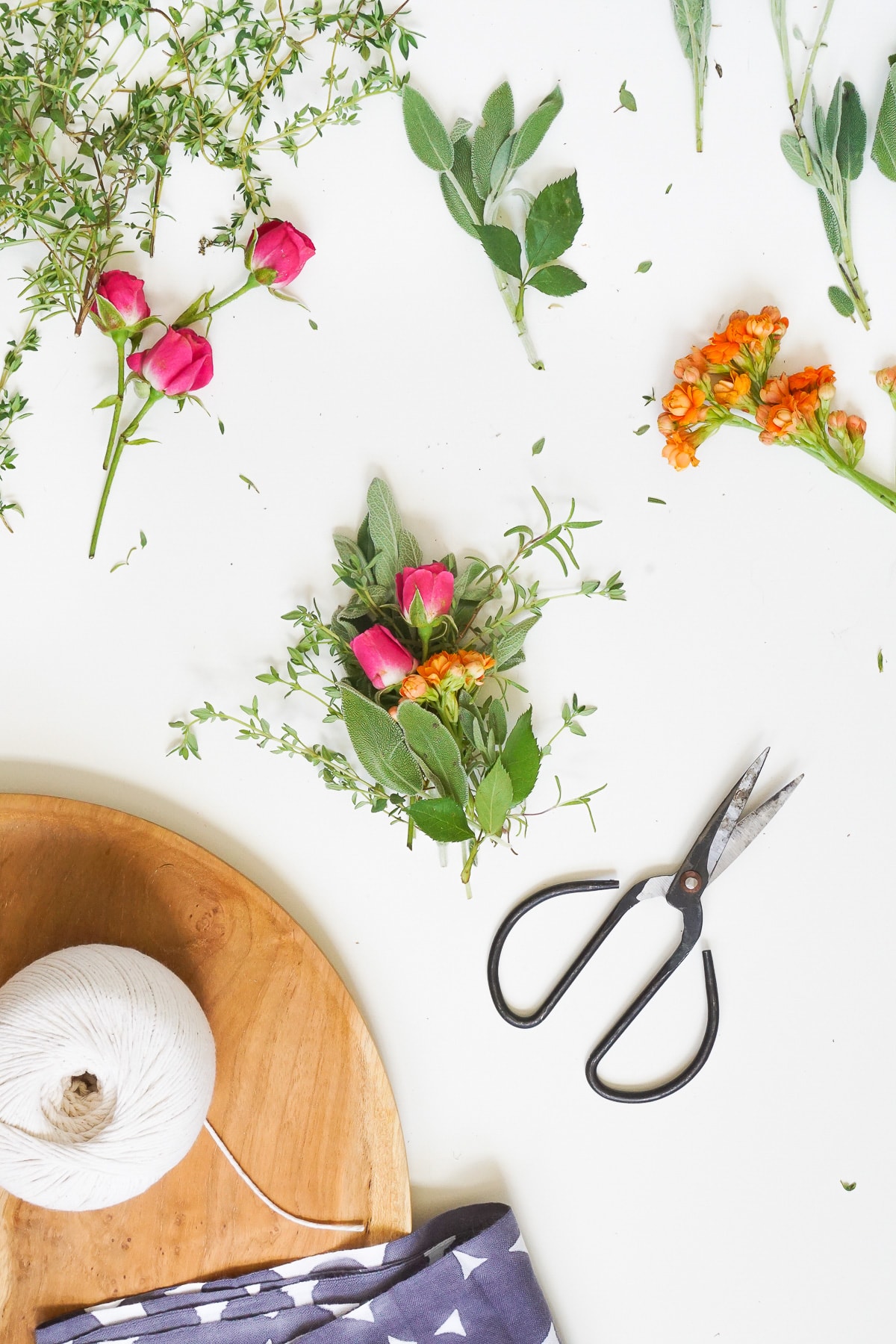 Cluster several sprigs of different kinds of herbs together. If using sage, lay the sage down first. The broad, flat leaves are great for holding all the other herbs in. Then lay the flowers on top of the herbs, and lastly top the flowers off with a few more sage leaves.
Cut your cotton twine roughly 5 times the length of your incense. Double knot the twine around the base of the incense grouping, making sure to leave a 2" tail of twine on the shorter end.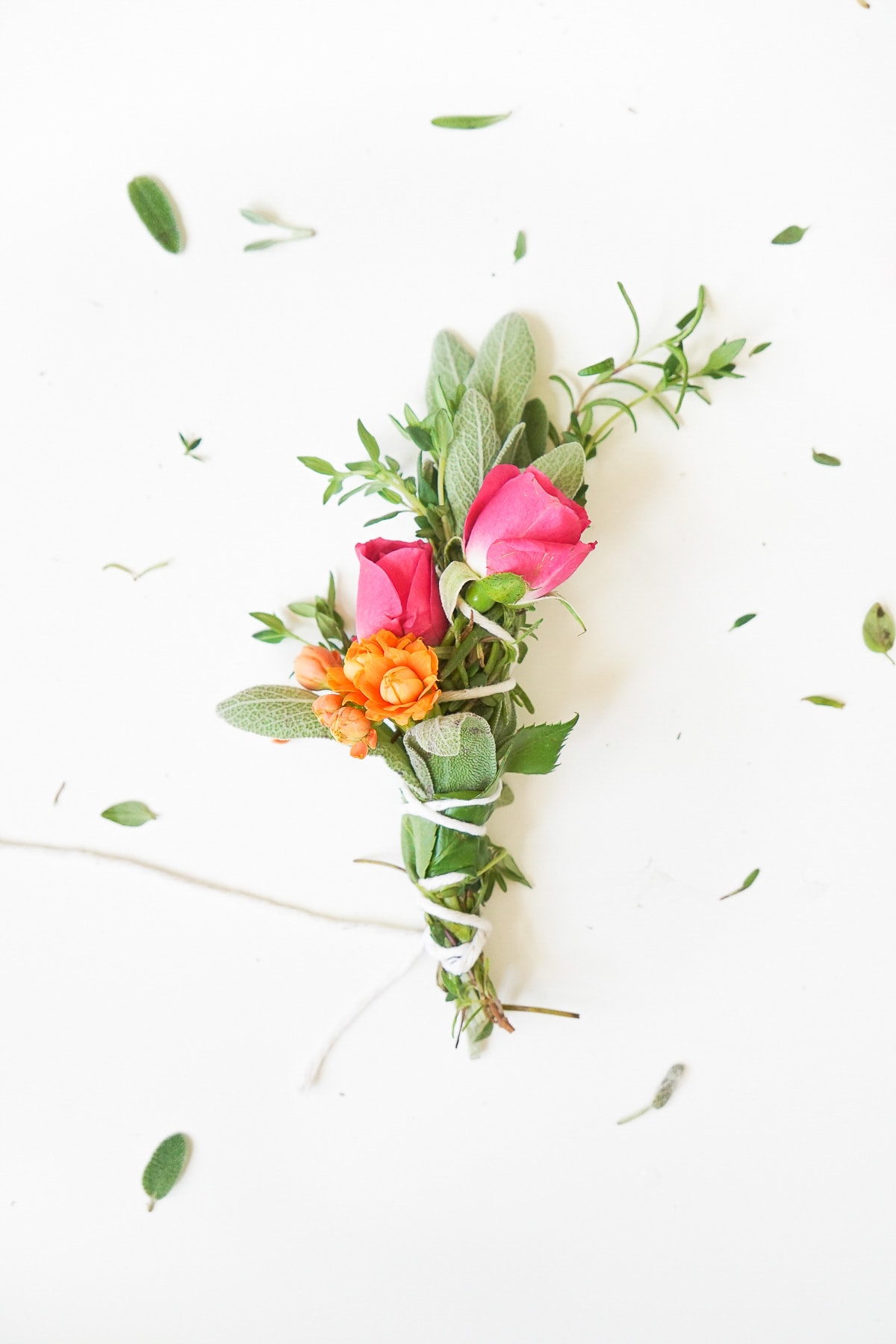 Wrap the twine up and around the herbs at an angle until you reach the top of the herbs. Then wrap the twine back down and around at the opposite angle as before to form "X's" on the bundle. Pull the twine as tight as possible as the herbs will shrink a little bit as they dry.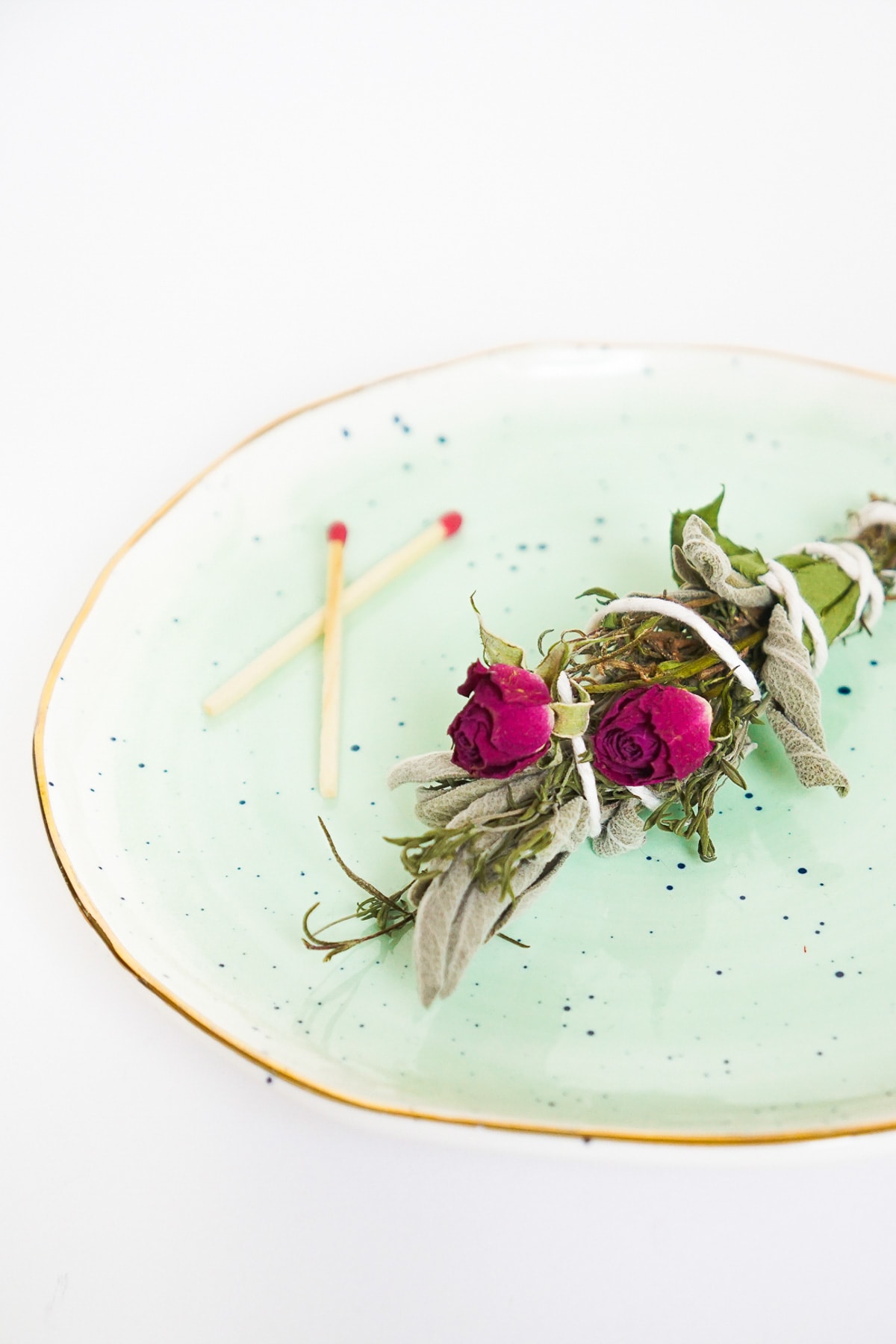 Double knot the twine to the short twine tail you created initially.
Hang the bundles up to dry for 2-3 weeks or until completely dry.
When ready to burn, place the incense on a heat proof plate, and light the leaves just until they begin to smoke.
And that's all there is to it! Who knew incense was so easy to make?! Now you have even more ways to enjoy all that this gorgeous summer nature has to offer indoors!
Erin Francois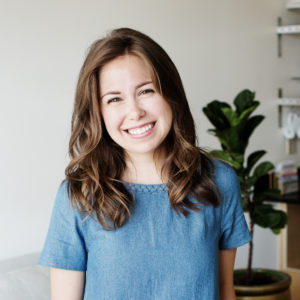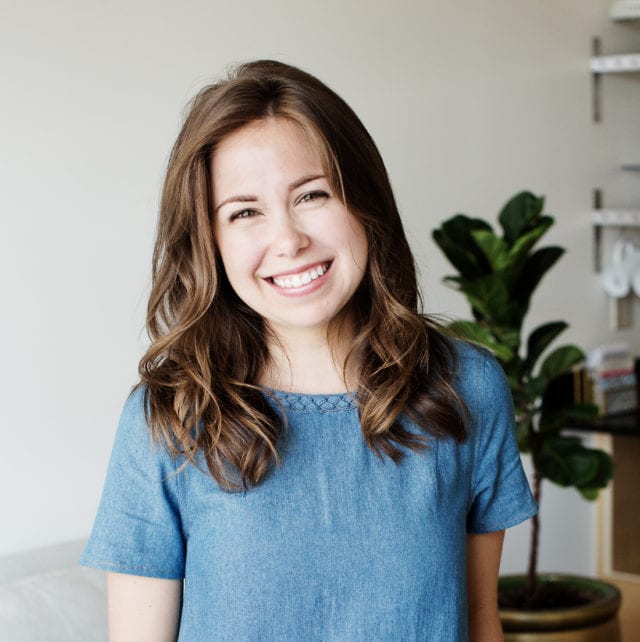 As a diy-er to the very core, Erin calls upon her interior design background to create pieces for the home that work to add beauty, function and a loaded dose of handmade soul to our everyday.