DIY Sugar Scrub Sand Art — Keep your skin smooth and your bathroom counters cute with this DIY Sugar Scrub Sand Art! One for you and one for your friend, everyone will smell delicious!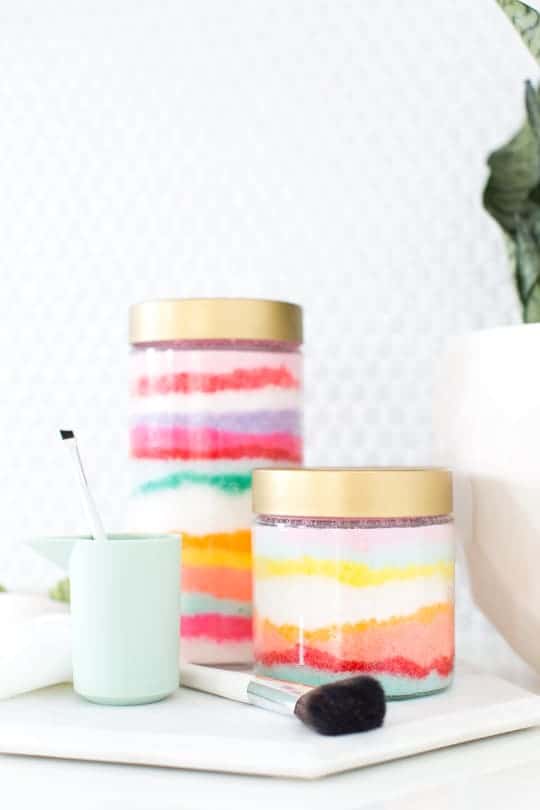 I am definitely no stranger to whipping up my own sugar scrub here and there, so when method asked me to create colorful eye candy based around their new foaming body washes I naturally had to spruce up my favorite homemade shower must-have Sugar Scrub!
Now not to toot my own horn or anything, but I may be just a teeny, tiny bit obsessed with this DIY sugar scrub sand art inspired by their colorful new line!
I mean, I never thought my inner eight year old self would be shining through all of these years later with a whole new love for sand art, but never say never.
Don't get me wrong, I probably won't be adapting any sand art themes into my home decor or anything, but it's fun in small, colorful doses (especially tucked away in the shower), don't you think?! …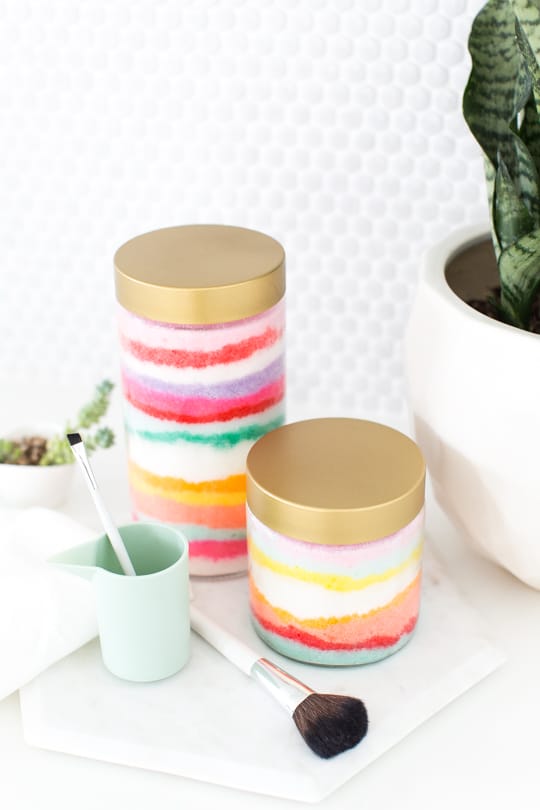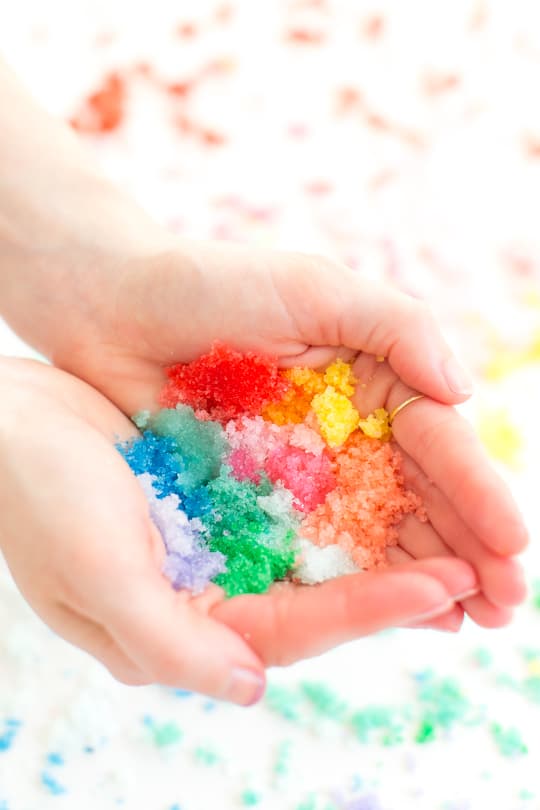 DIY SUGAR SCRUB WITH COCONUT OIL | DIY SUGAR BODY SCRUB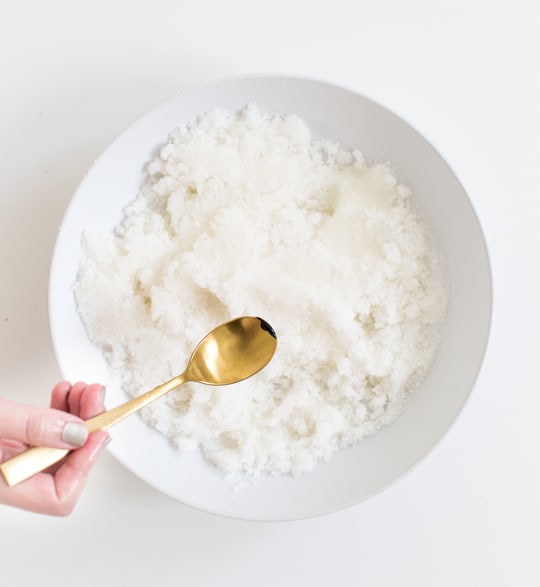 Making sugar scrub is really simple, and you can't really go wrong with a recipe for it. I use 3 parts sugar to 1 part coconut oil, with a few drops of essentials oil as a general rule of thumb.
If you like your scrub to be a bit creamier, just mix in extra coconut oil.
I left our scrub unscented since I really love the smell of the method foaming washes already, but some of my favorite essential oil combinations are peppermint orange and coconut mint!
You can add as much of as little essential oils as you'd like for scenting the scrub. It won't hinder the outcome of the consistency.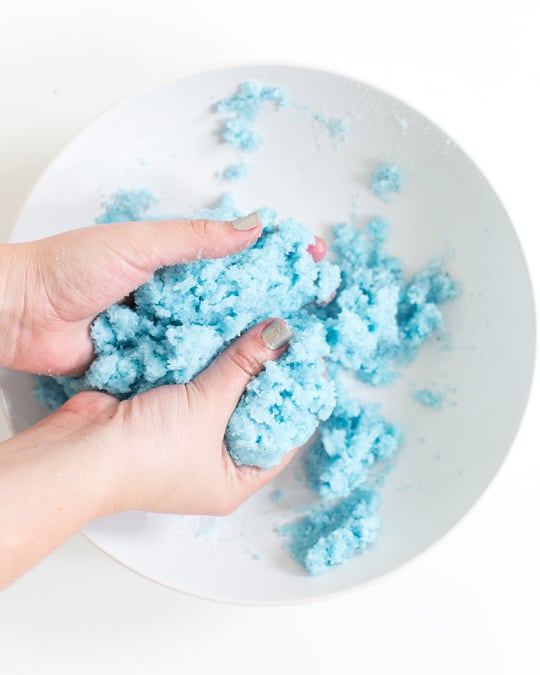 Once you have the base scrub made, you a spoon to add gel food coloring to the scrub, and mix the color with your hands.
I made LOTS of different colors to have a little bit more room to play with when it comes to the sand art formations, but you can make as little or as much as you want!
For the light colors, I just used a very modest amount of a color, and for the more vibrant ones, I used a general amount of food color. You can also mix and match colors to get a certain shade you're looking for, etc.
Once I had all of my colors made, I began to spoon each color into a glass container and would firmly press the sugar for each color into place before moving onto the next one.
I left mine sort of messy and uneven like sand art would usually be, and I love the way it turned out!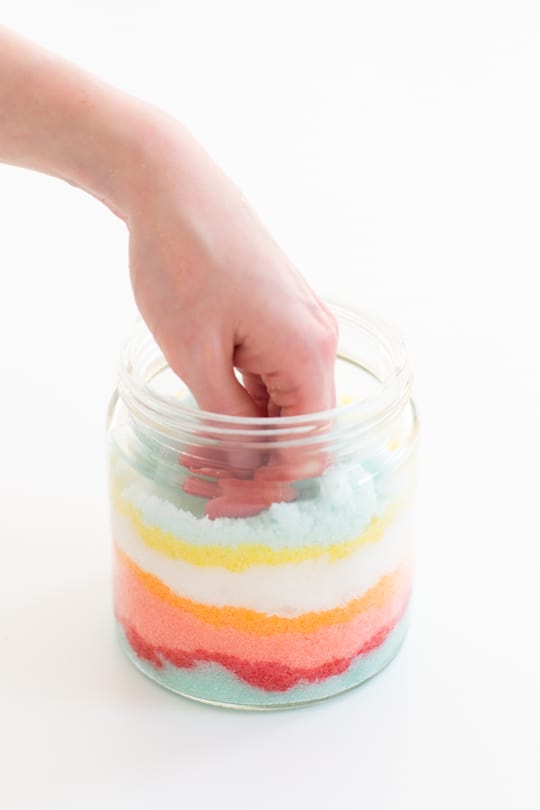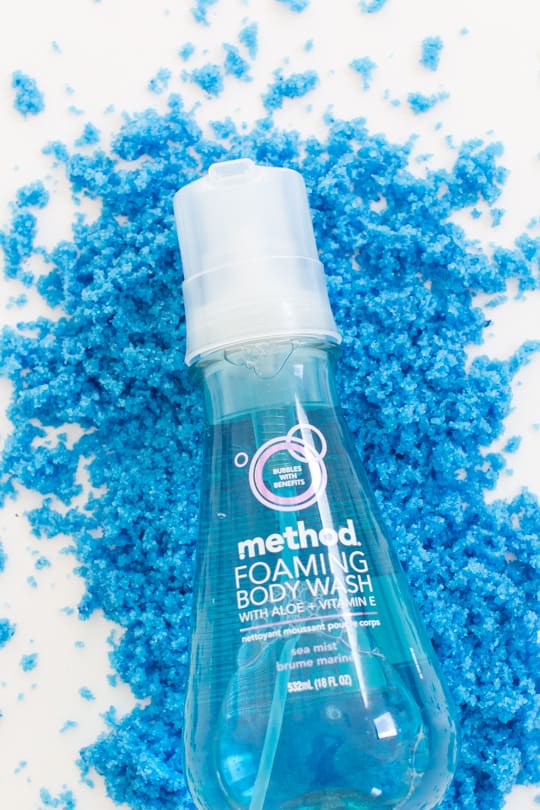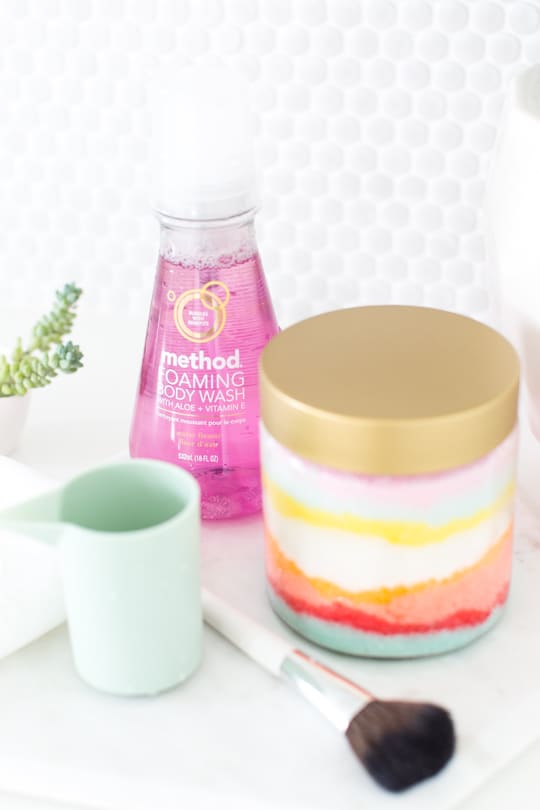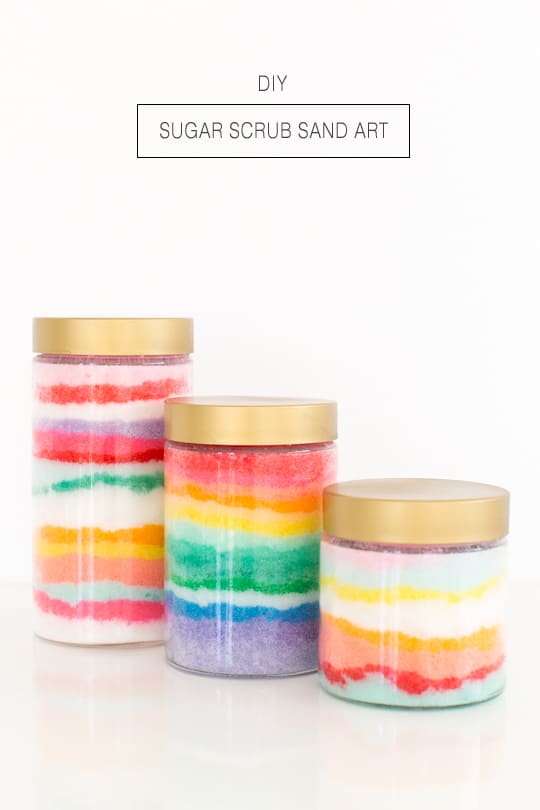 I started to get a little addicted to making different color schemes and patterns, I'm sure I could make these all day!
Especially after seeing how intricate some sand art forms are!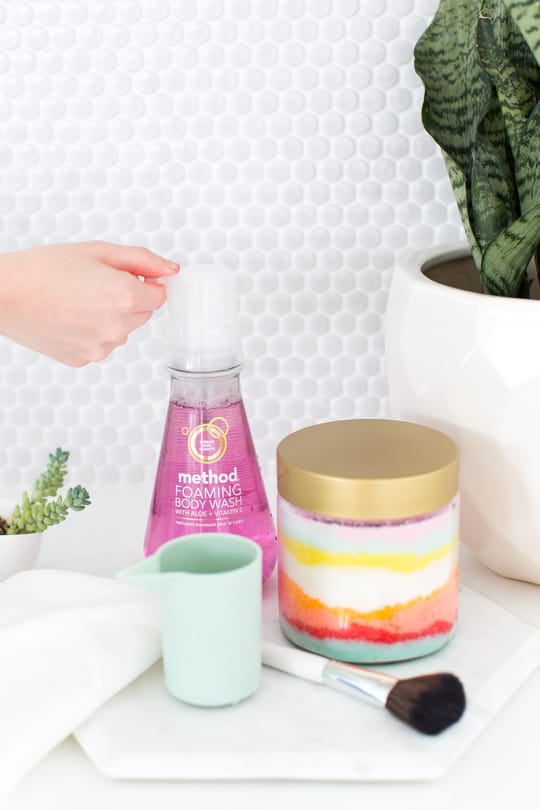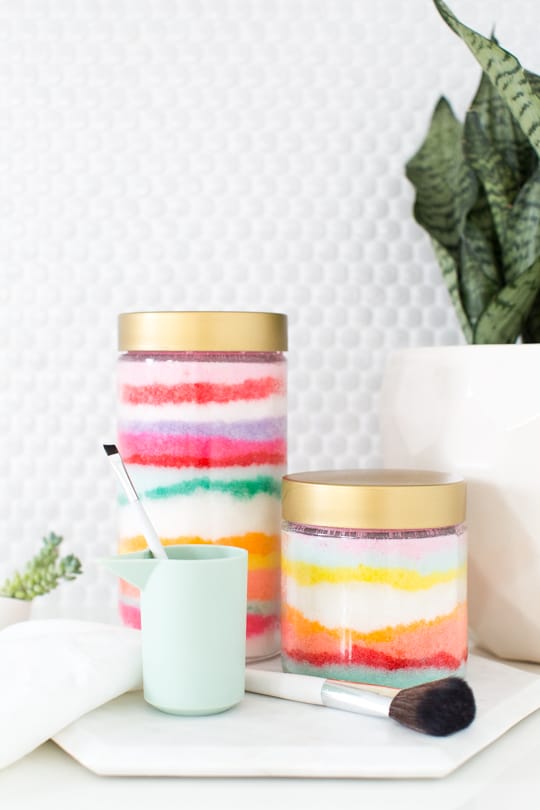 What do you think?! I'm seriously considering making these as DIY Christmas gifts for friends this year!
Who would've ever thought my childhood sand art obsession would be making a come back this late in the game?!
This post is made possible by method. Thank you for supporting the brands we love that keep bigger and better DIY's, and even sweeter sweets coming straight to your inbox! You can snag method's foaming body washing exclusively at Target between now and October!