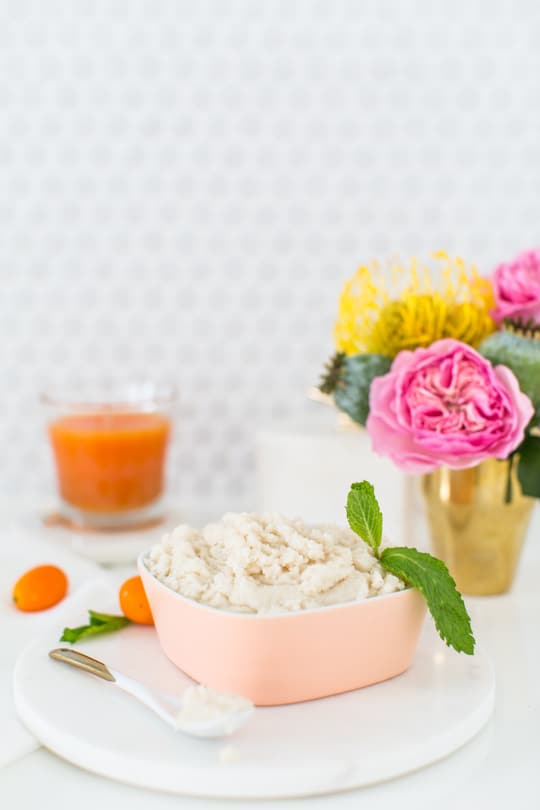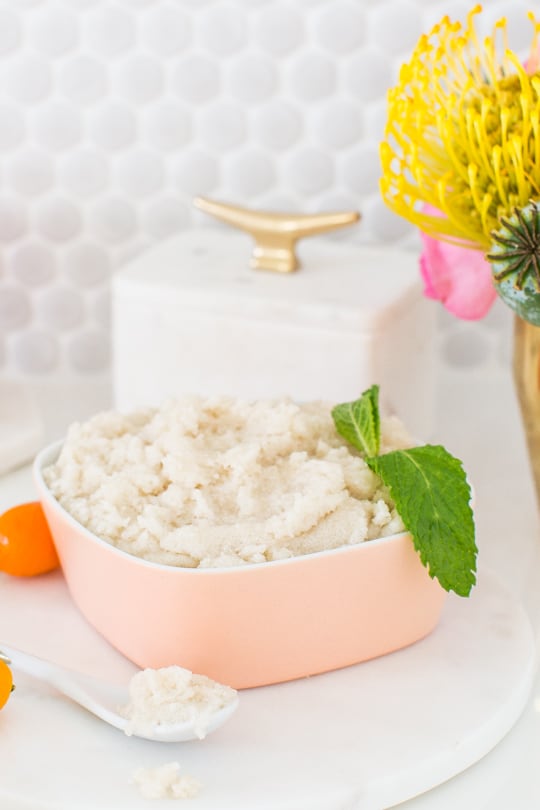 When I think of the word Hawaiian several things come to mind: pina coladas, bikini's, beaches, Hawaiian punch (weird, I know. I don't even drink them), Hawaiian rolls (you delicious things, you), and candles. Now if you're still with me after that train wreck of a thought process, I'm happy to bring you a simple DIY vanilla orange mint sugar scrub that I love to make that helps me pretend that I'm in a tranquil, Hawaiian place (plus it helps you get ready for your upcoming beach days) as part of our little collaboration with Glade.
Now prepare yourself for silky smooth skin in all of five minutes with this super simple recipe that you can make while thinking of all of the things the word Hawaiian brings to mind. That's totally what all of the cool kids do to prep for summer right?…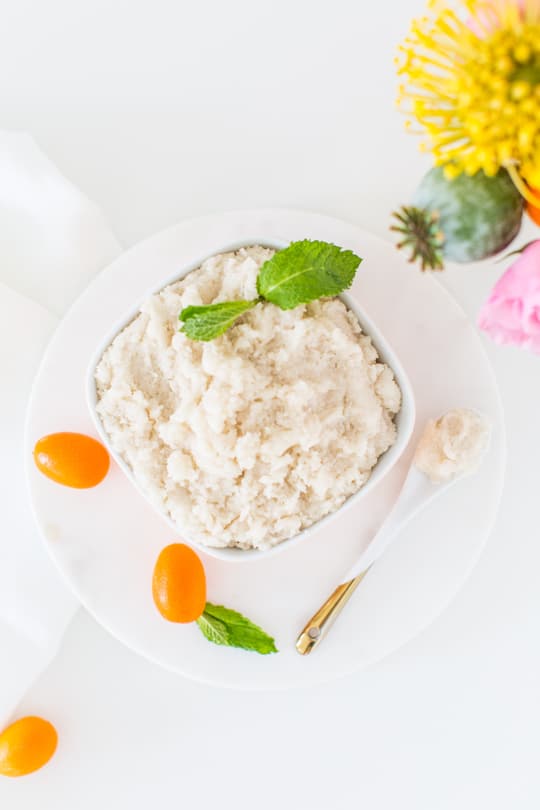 Ingredients:
Coconut oil
Orange essential oil
Peppermint essential oil
1 whole vanilla bean or 1 teaspoon of vanilla extract
Granulated or course sugar (use course sugar for tough skin, and granulated for more sensitive skin)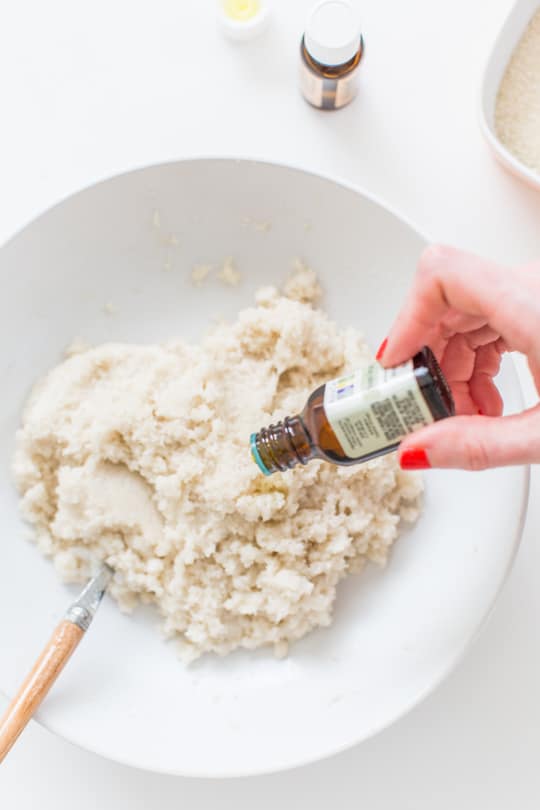 For this recipe you don't need exact measurements since it all depends on how much scrub you want to make, how fragrant you, and how coarse or soft you prefer your scrubs to be, so feel free to make edits along the way!
For the base of the scrub, you'll use 2 1/2 parts sugar to one part coconut oil and mix thoroughly. If you want a scrub with a bit more exfoliating, you can add up to another 1/2 part sugar.
For the base ratio, mix 1 teaspoon of vanilla (or one whole bean) to about 5 drops of the peppermint, and 10 drops of the orange essential oils until well blended. Of course, you can adjust the essential oil measurements according to your tastes (fragrance), too!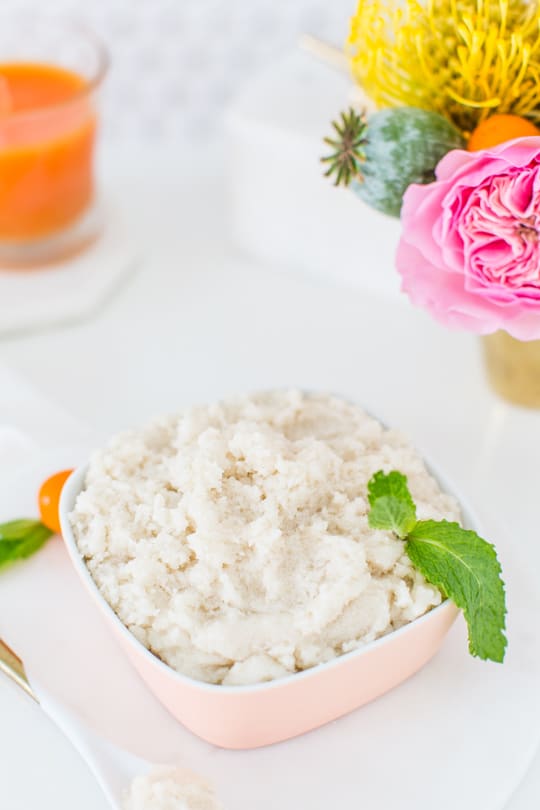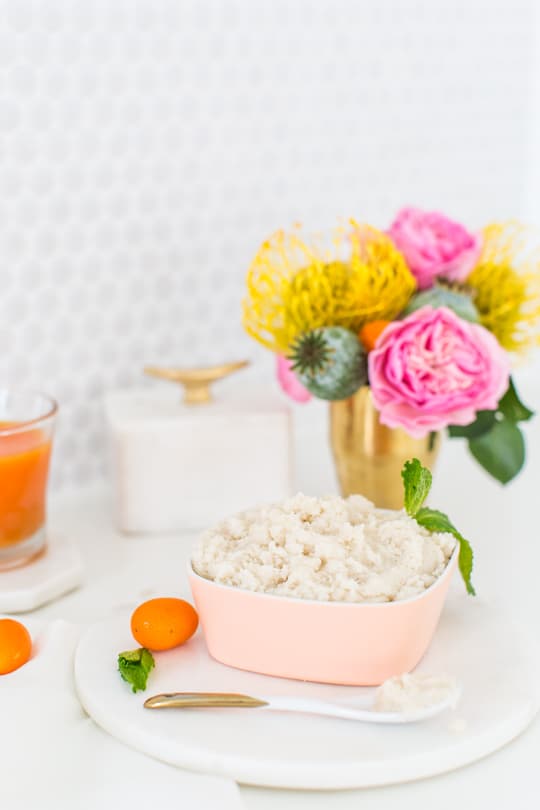 Once your sugar scrub is all mixed up, store it in an air tight container in the shower or bathroom to have on hand. The warmer the coconut oil gets, the runnier the texture will be so try to keep it at an even room temperature for the best texture!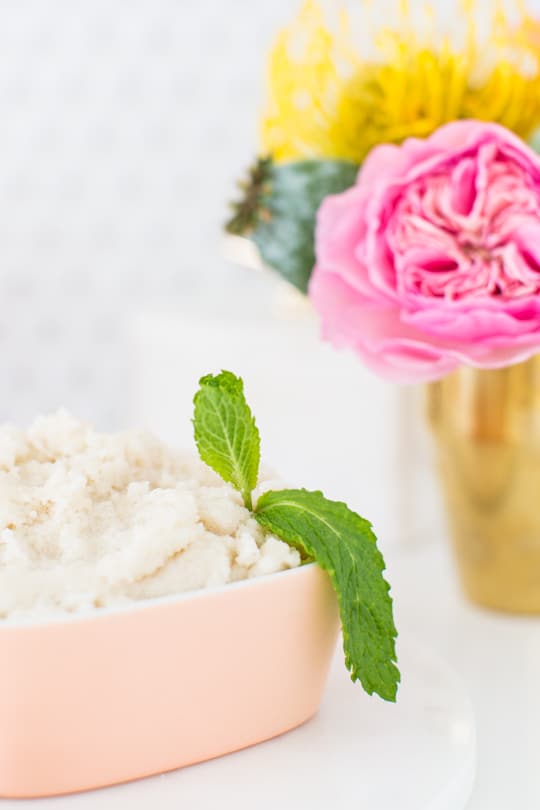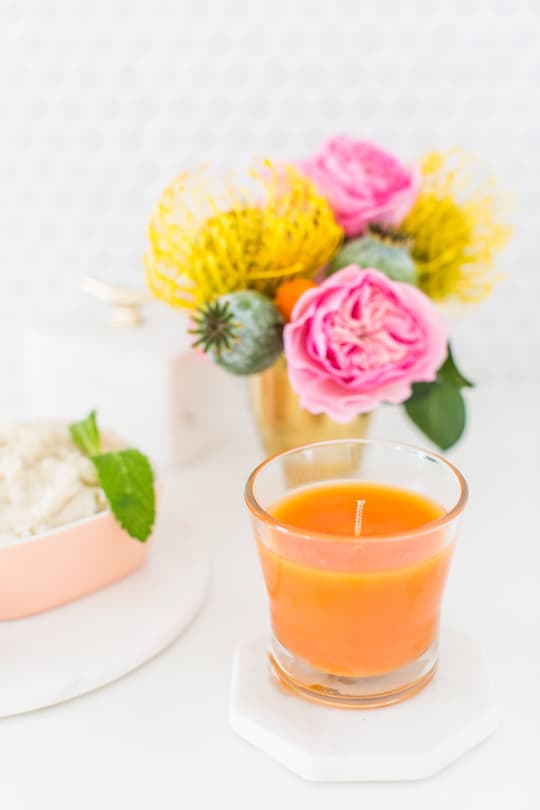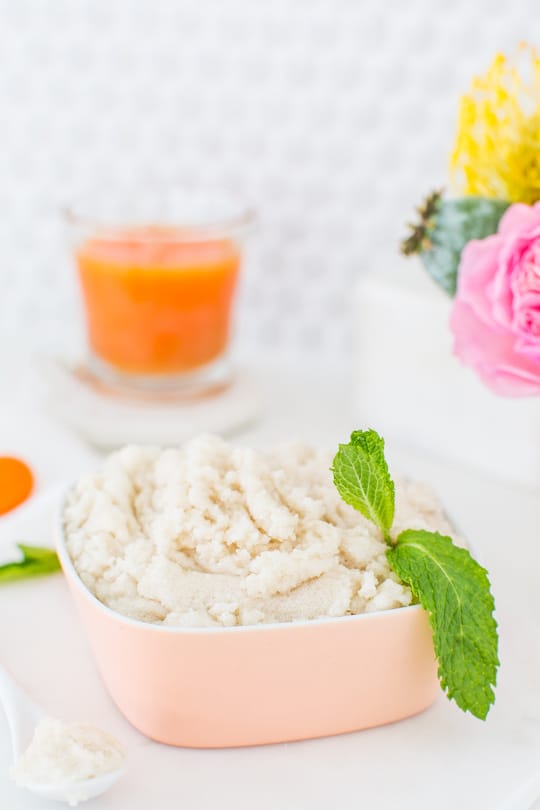 Do you all have any particular scrub combinations or recipe that you use for your go-to exfoliator? It's SO much cheaper than store bought version, isn't it?! I also think they're a super cute way to welcome guests for the summer or have sitting it the guest bath for visitors to use!
This post was made possible by Glade. Thank you for supporting the brands we love that keep bigger and better DIY's and sugary sweets to your inbox everyday! You can find more Glade inspired projects on their Pinterest boards here!