Summer is peppered with nostalgia for me.. Trips to the shore, tubing on the river, long days soaking up the sun, and of course chasing the ice cream truck. I, Ashley, love ice cream sandwiches and those bright pink strawberry shortcake bars, but nothing beats a snow cone for me! I decided to give the snow cone an adult twist and add a little booze. Naturally, I combined a snow cone with my other summer time favorite the Piña Colada to make one delcious cocktail to sip on: the Piña Colada Snow Cone Cocktail.
Piña Coladas have come back in fashion with the resurgence of Tiki drinks and culture (only my favorite drinks), as have snow cones. If you've ever been to Gracias Madre in L.A., you know about the boozy snow cones they have! After visiting recently, I got inspired to make my own. Instead of the classic paper cups, I used a glass for more room for the icy, creamy goodness, but you can use the paper cones for the full effect if you wish, just use smaller portions.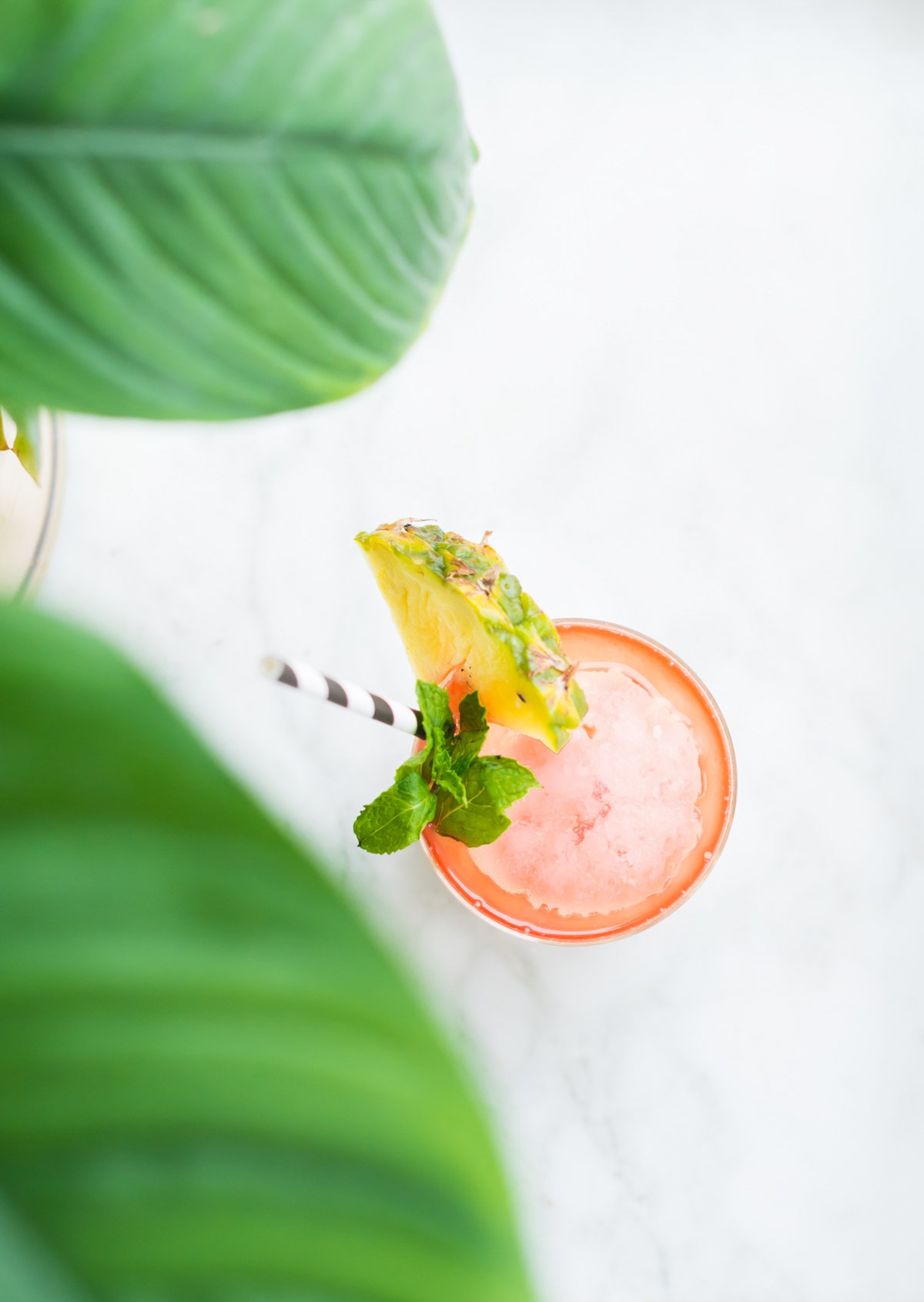 I often top my Piña Coladas with bitters, herb and spice infusions to add a complex flavor to a Pina Colada and many other cocktails. It also helps balance the sweetness here from the pineapple coconut syrup. Angostura bitters are a classic and work best for tiki style drinks.
As for the ice, you don't need a fancy machine to make ice for snow cones. You can make shaved ice in a Vitamix or high power blender just blend until the ice is really fine, like snow! If you are looking for a fun, cooling treat with a ting of nostalgia to enjoy on a hot summer's day, I've got you covered with this Piña Colada Snow Cone Cocktail!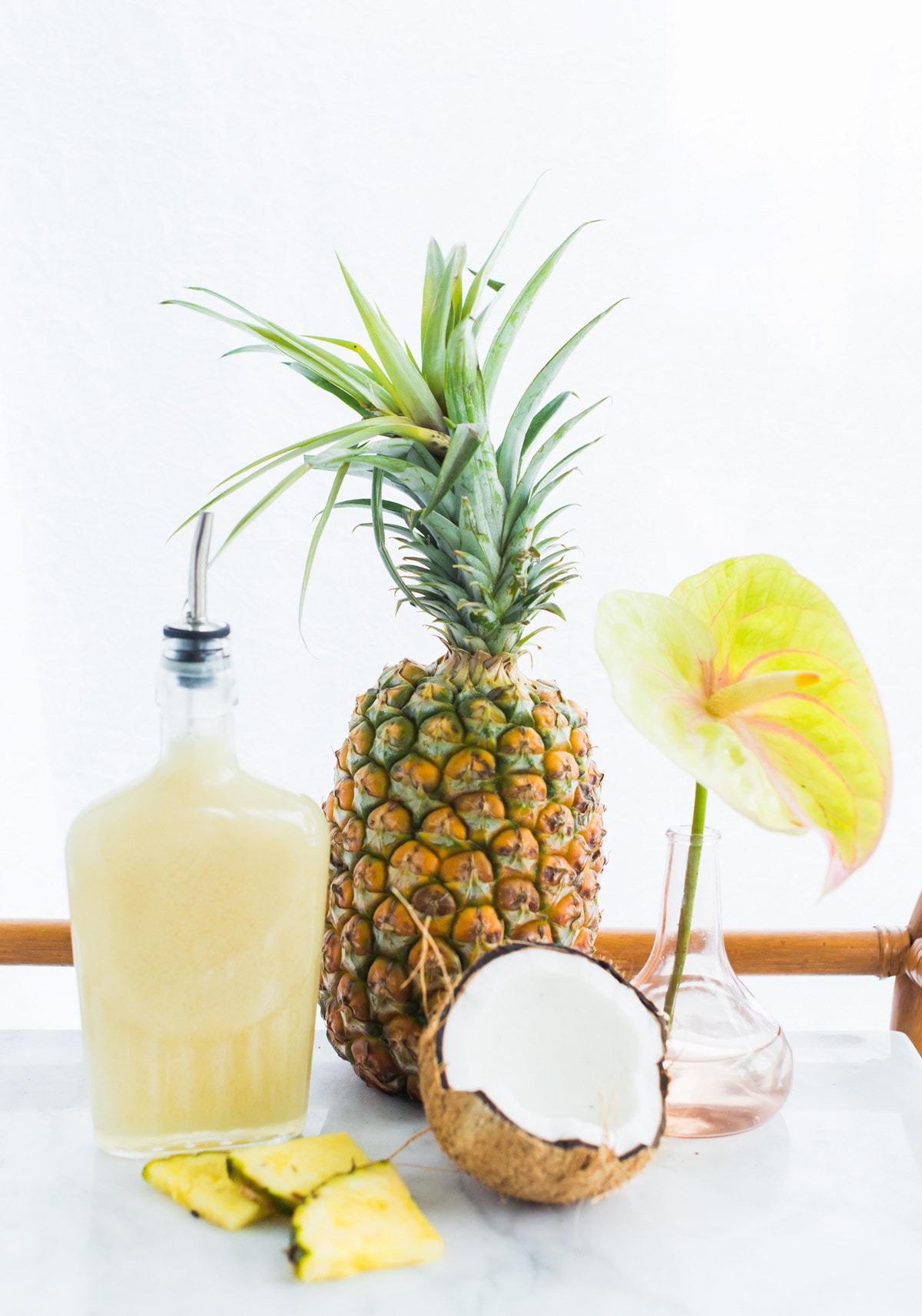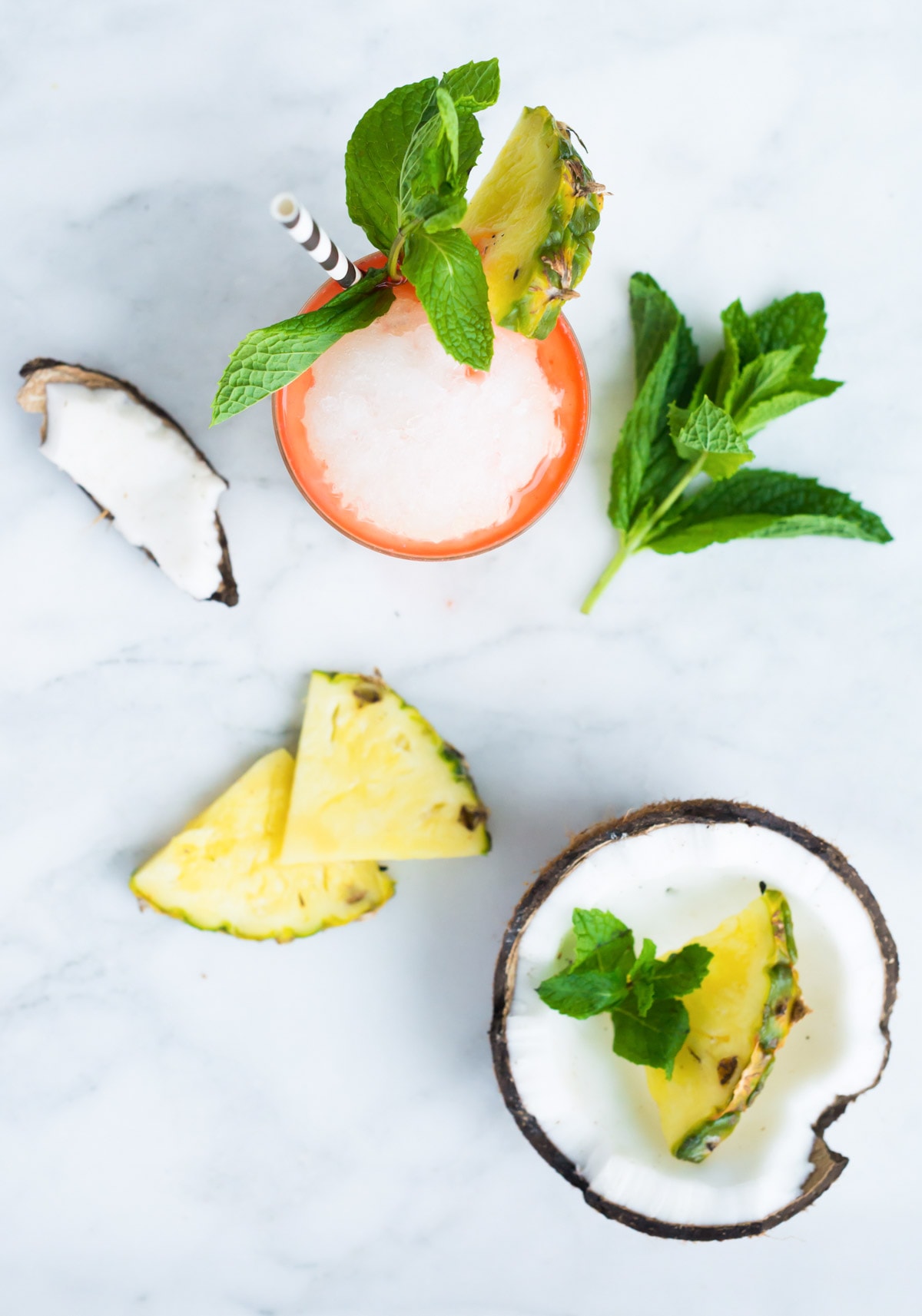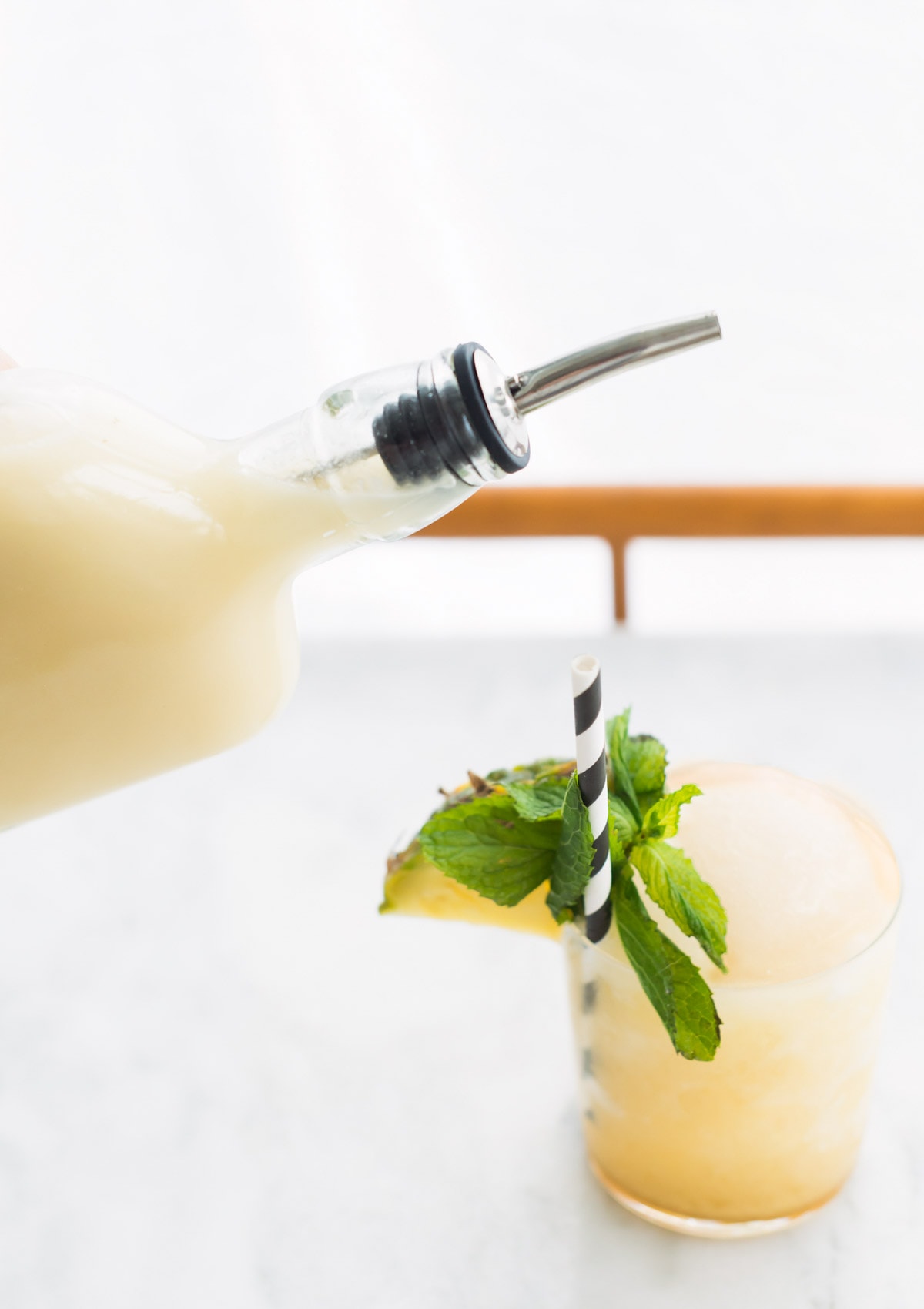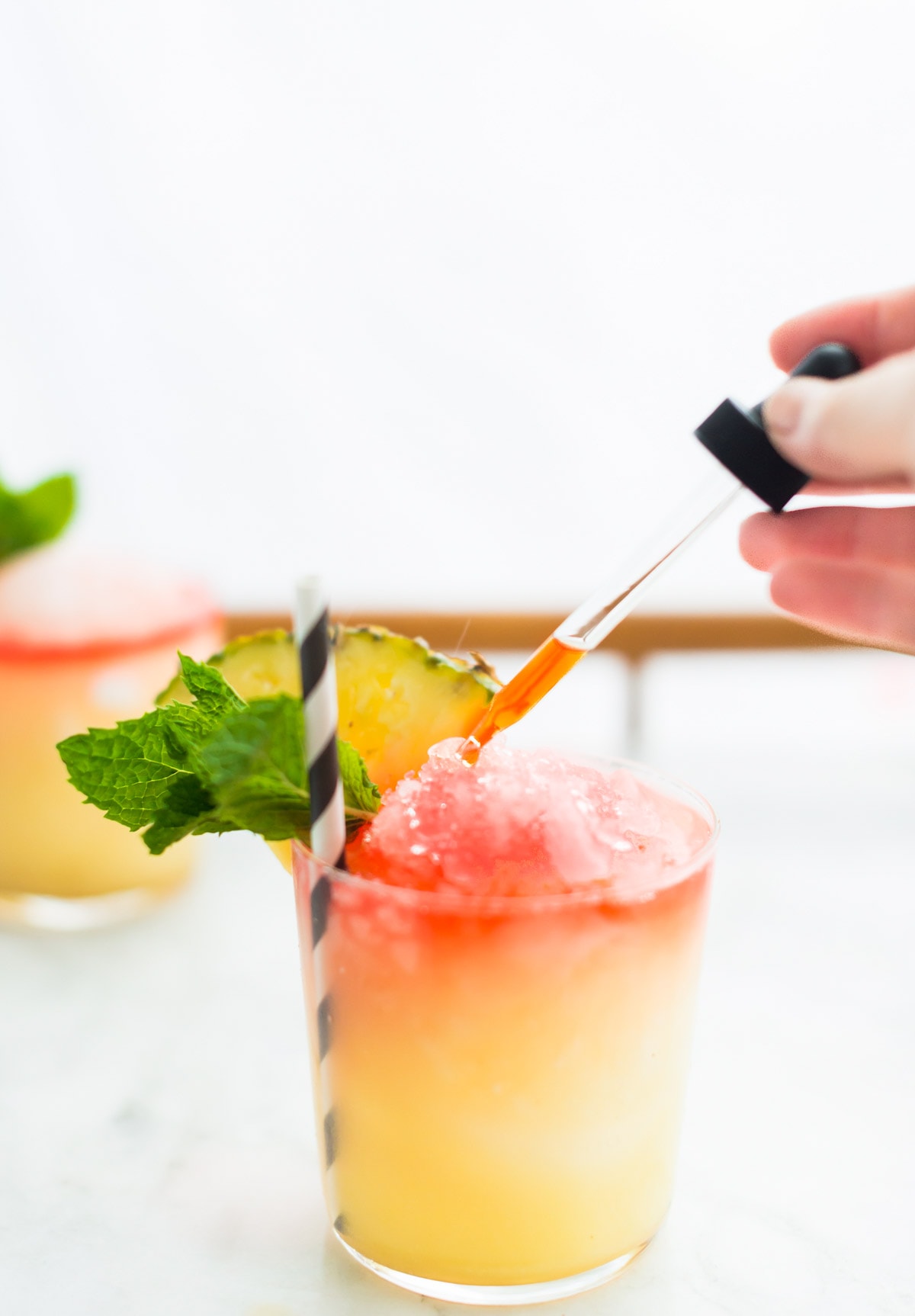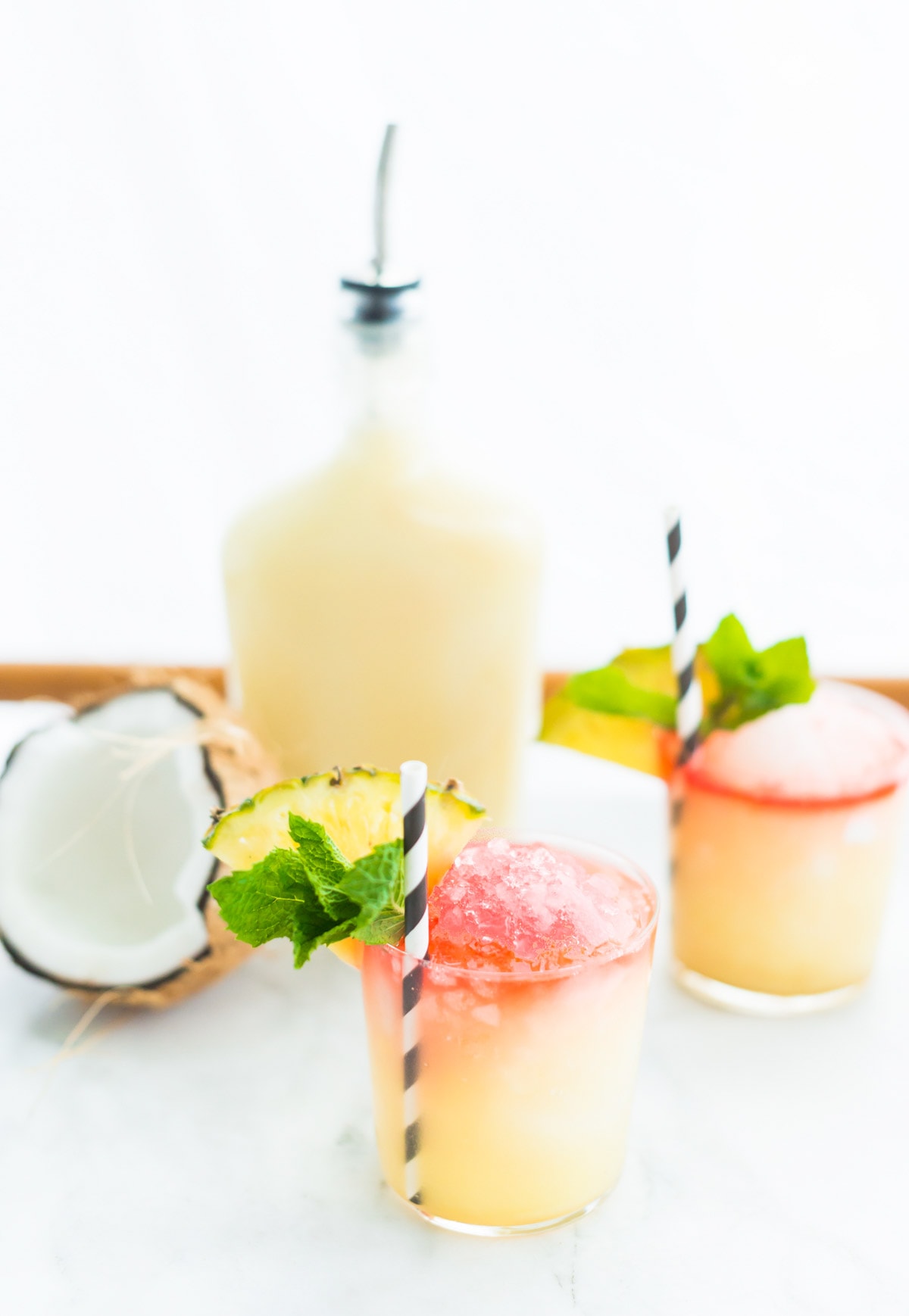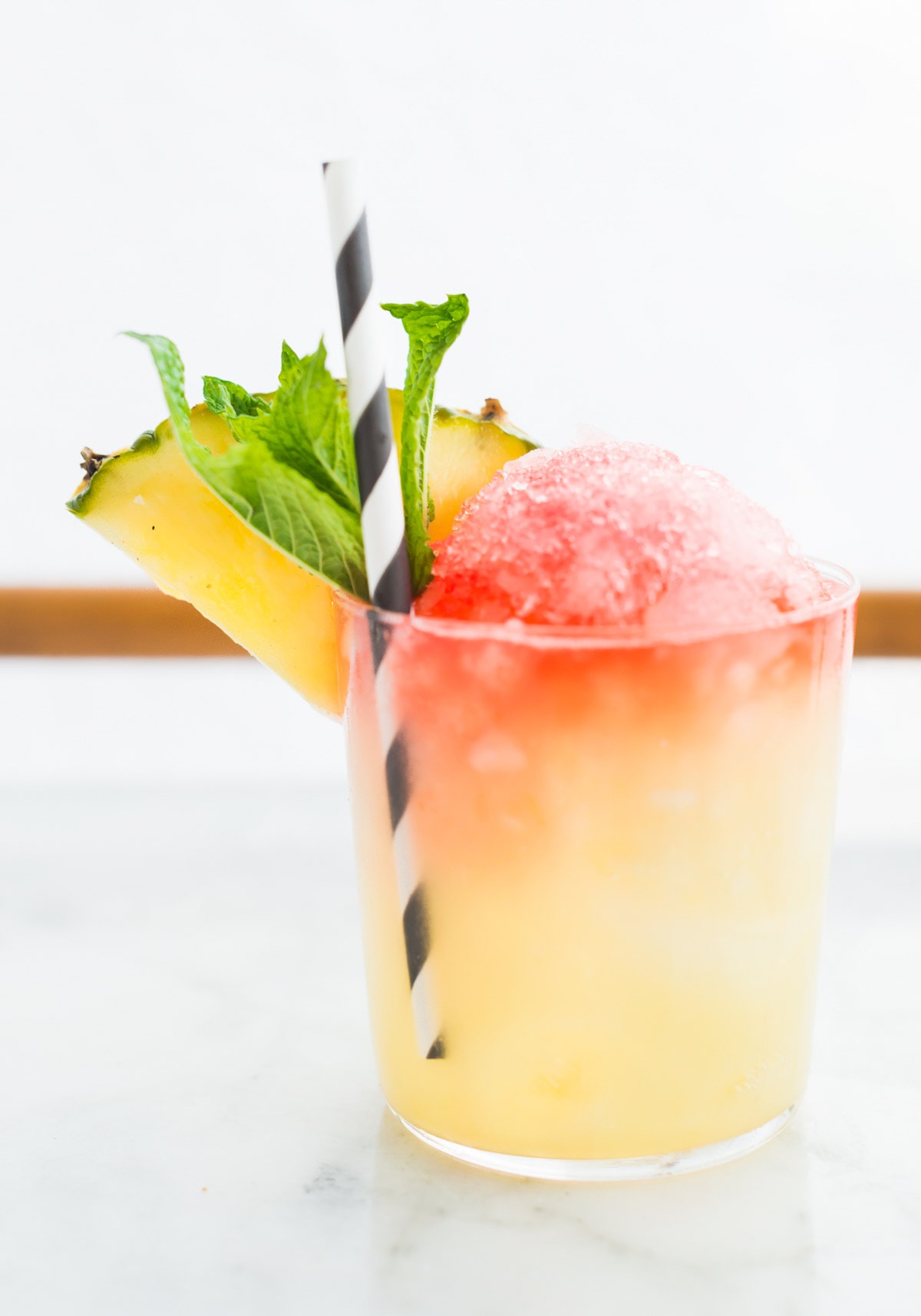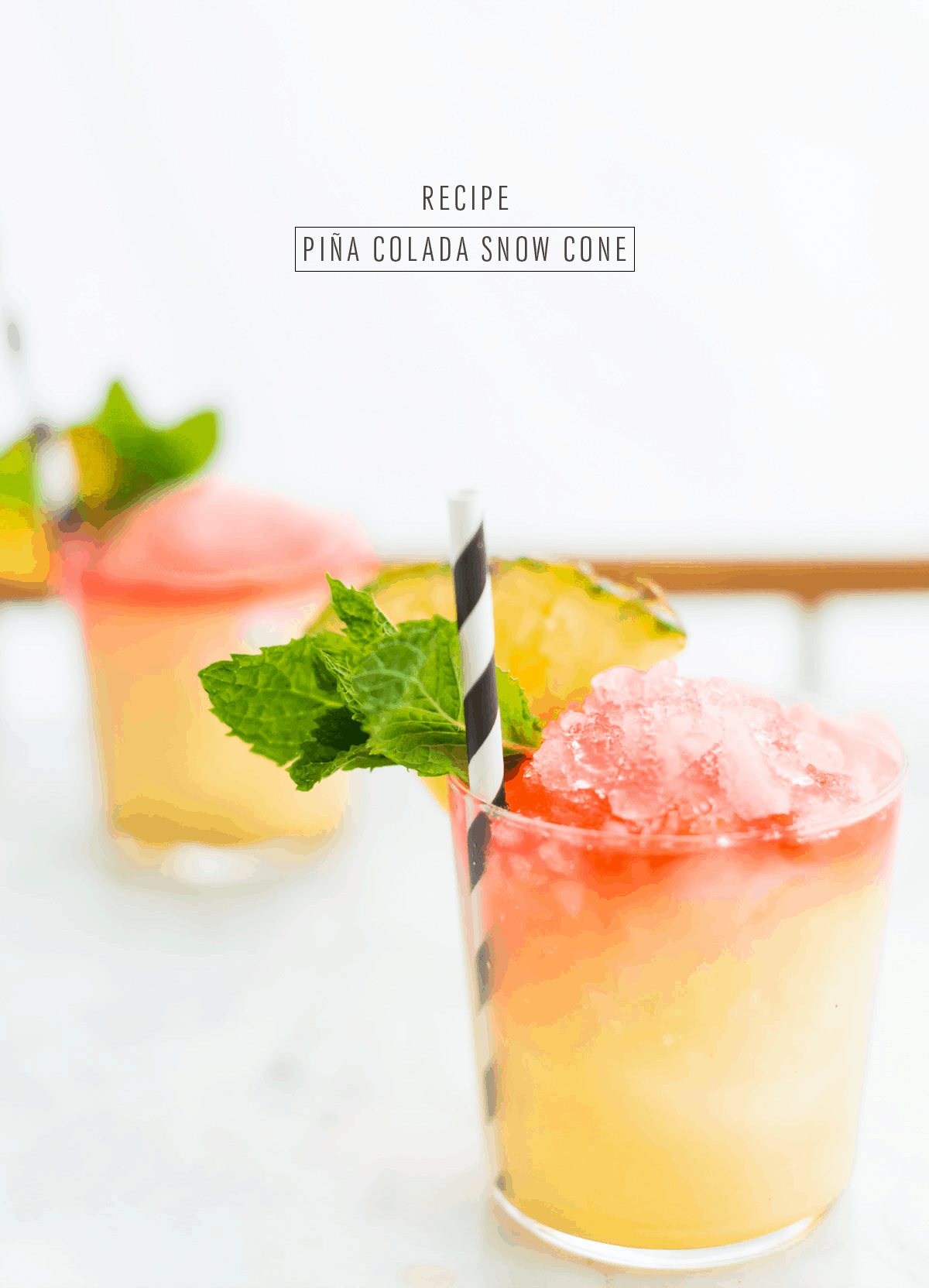 This baby is totally getting me through the rest of my warm weather happy hours! What's your summer cocktail go-to?
Ashley Rose Conway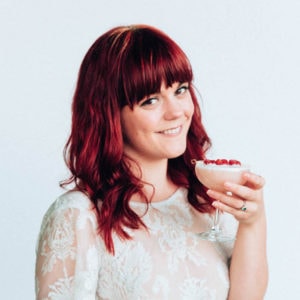 Ashley Rose Conway is head cocktail shaker, recipe developer, stylist & photographer over at Craft + Cocktails, a site devoted to the art of making & shaking.