Want to avoid taking your mom to a crowded restaurant for Mother's Day? You can still show her thanks for all her love and support over the years at home! Just put together a simple, but stunning spread with her favorite treats and a pretty punch.
This Strawberry Hibiscus Tea Cooler was MADE for a Mother's Day brunch. Bright and citrusy with lots of beautiful flavors from hibiscus tea and ripe strawberries, your mom will feel so special sipping on this cocktail made just for her!
If baking is not your strong suit (*ahem* me, Ashley!) or you do not have time to whip up a large brunch, then head to a pasty shop or bakery and pick up pretty treats like tarts, croissants, donuts and macarons.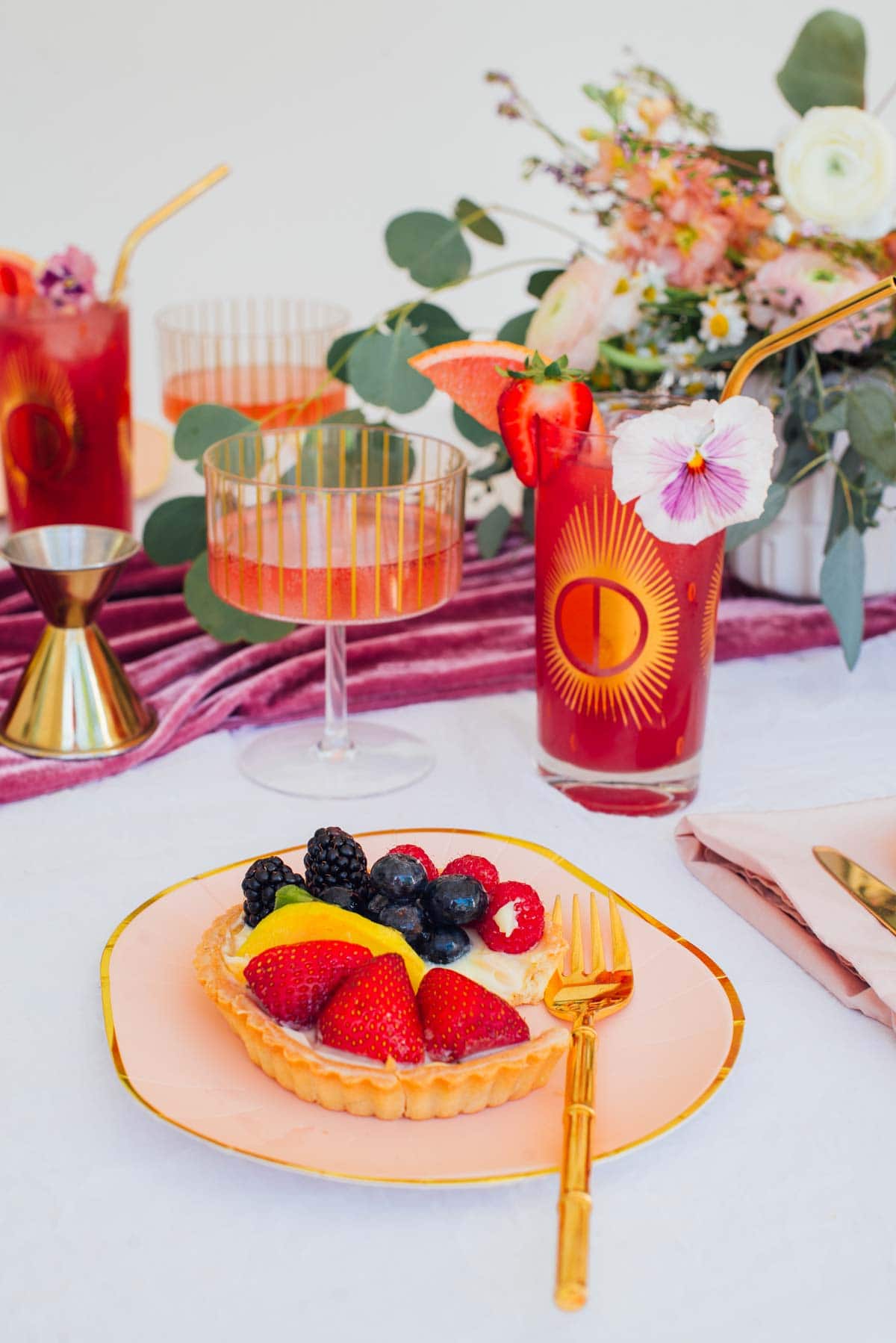 For serving ware, I used pretty floral platters and Sugar & Cloth's amazing Oval Gold Edge Paper Plates for the table settings. The Sugar & Cloth Gold Striped Coupe Glasses were for water and rosé. See, no need for fine china!
Patterned glasses add flair to the tablescape and cocktail while linens and gold serve-ware further elevate a simple table.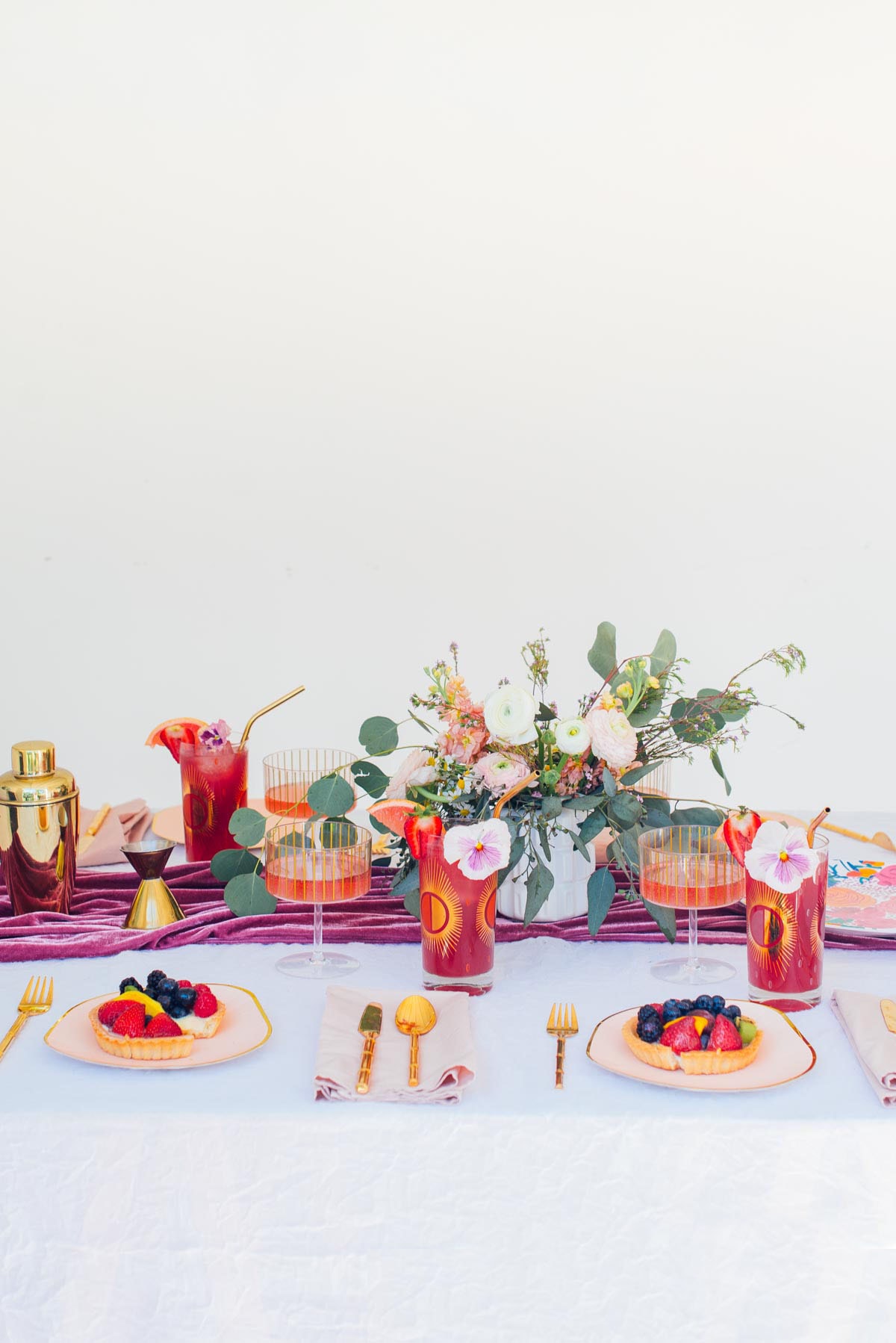 A floral arrangement of spring blooms and eucalyptus ties the whole table together. Plus, you can send them home with mom for her to enjoy!
Putting together an elegant Mother's Day brunch does not have to be hard. Together, a few pre-made dishes, a special cocktail and stunning serving pieces make the perfect foundation for a Mother's Day brunch.
Keep it simple and let the love shine through!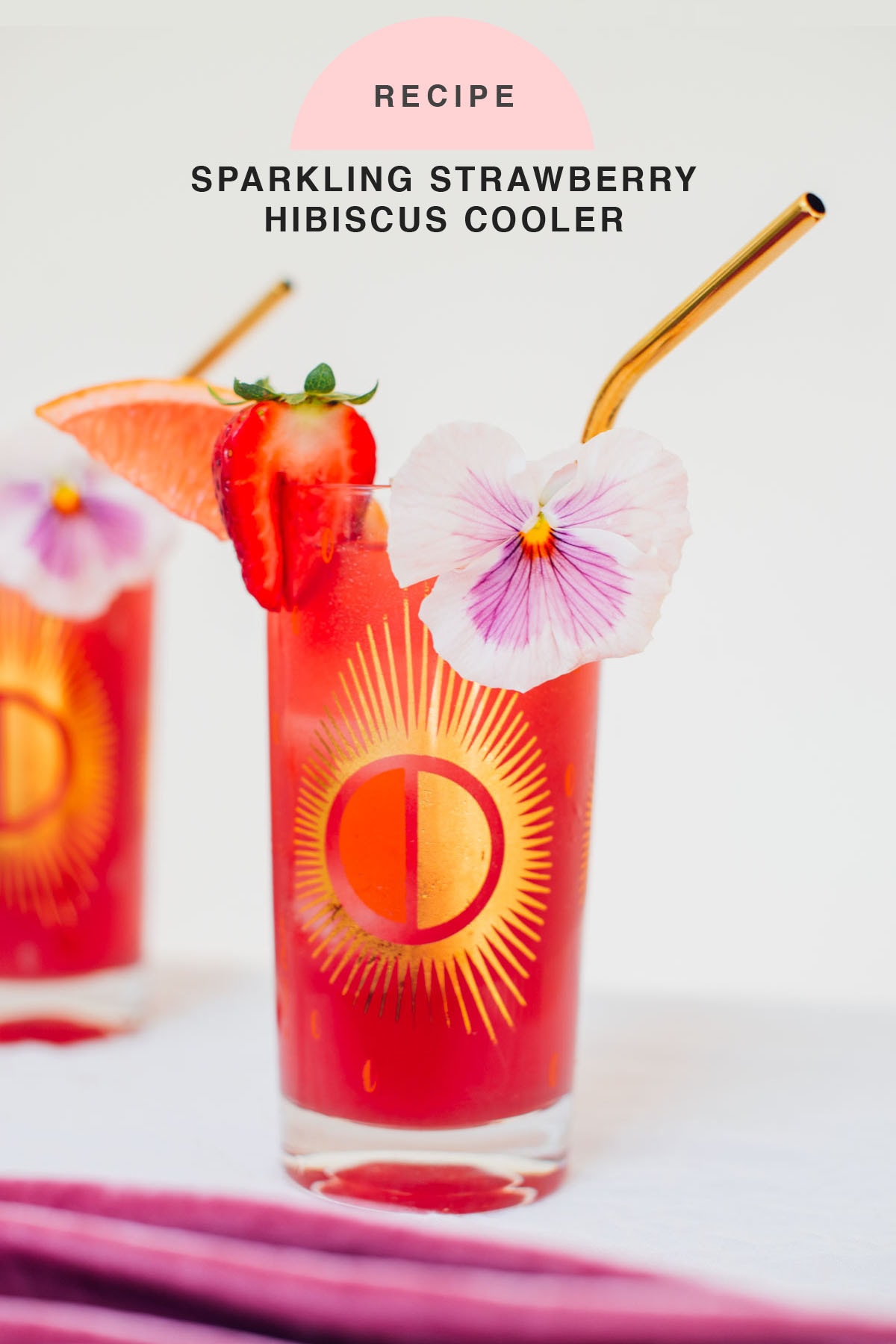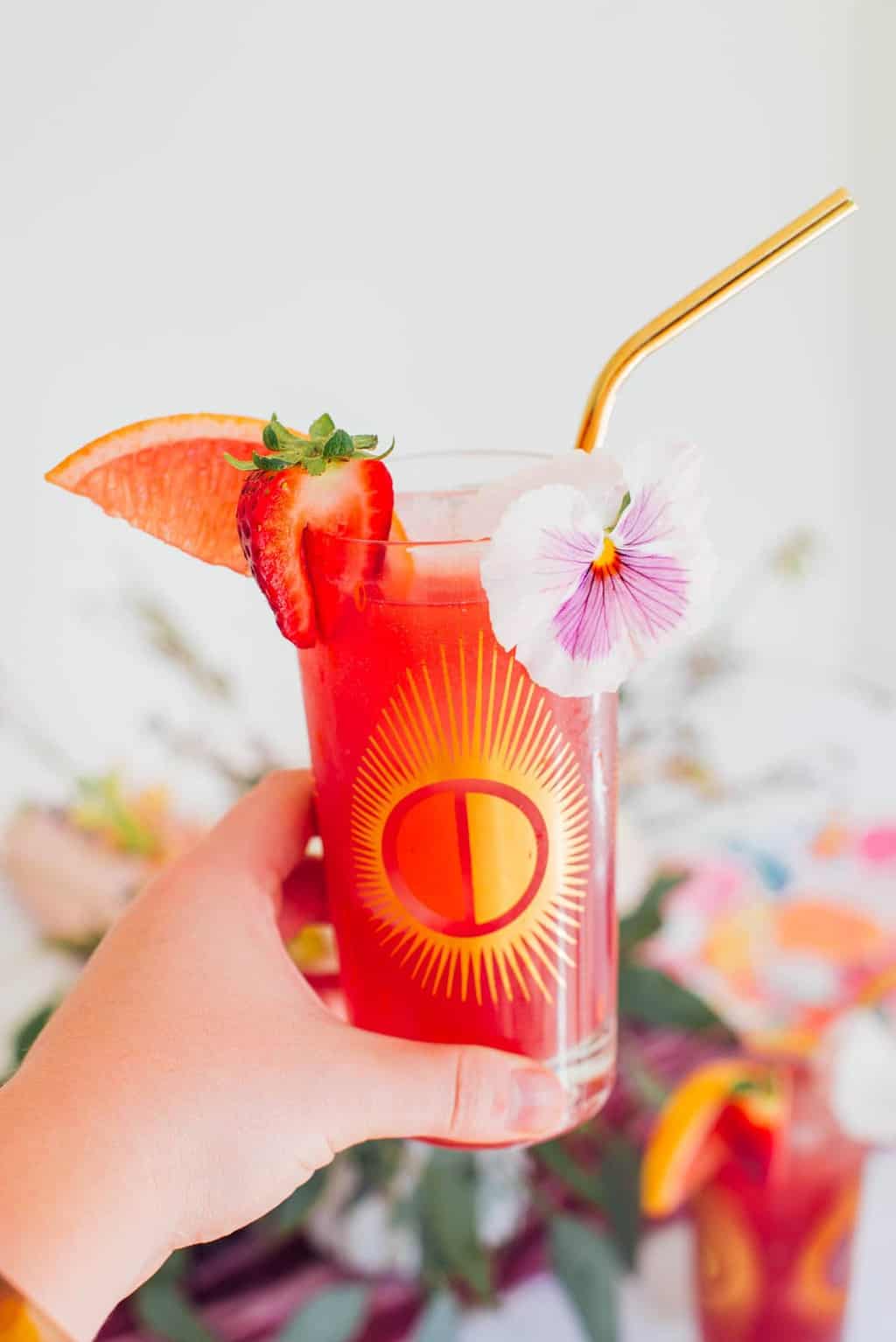 Don't forget to share your cocktail creation with us on Instagram using the hashtag #sugarandclothloves. We love seeing all of your creations! And if you're looking for more quick and delicious recipes, you can find them all right here with a few bites to go along!
Ashley Rose Conway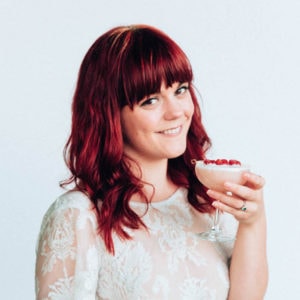 Ashley Rose Conway is head cocktail shaker, recipe developer, stylist & photographer over at Craft + Cocktails, a site devoted to the art of making & shaking.