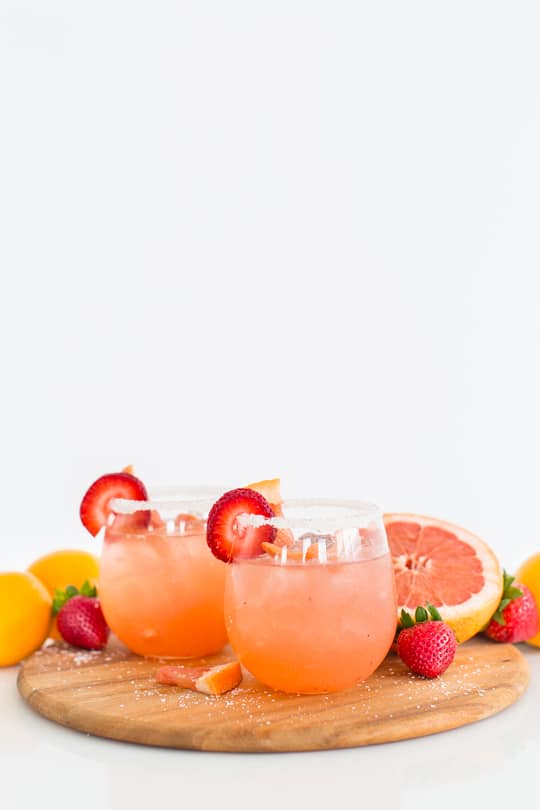 Though I'm usually all about the sweet side of things when it comes to recipes, I'm actually a big tart fan when it comes to drinks (I have convinced myself it makes me sip them a lot slower). I've even gotten on a major spicy kick lately (hello jalapeño and sriracha everything!), but since Texas weather brings enough heat on it's own, I figured sticking with tart yet refreshing would be a good idea for this weekend's festivities. Alas, I introduce you to this cute little strawberry grapefruit salty dog recipe that we whipped up with Hangar 1 Vodka (Jared is obsessed with the bottle).
The good thing about this recipe is for those of you that like a teeny bit of sour, but not too much, you can just add more strawberry to the mix to sweeten things up, and vice versa for the sour lovers. Plus, it's a nice tie in with Summer and local farm fresh fruits. Fair warning though, these are super easy to drink!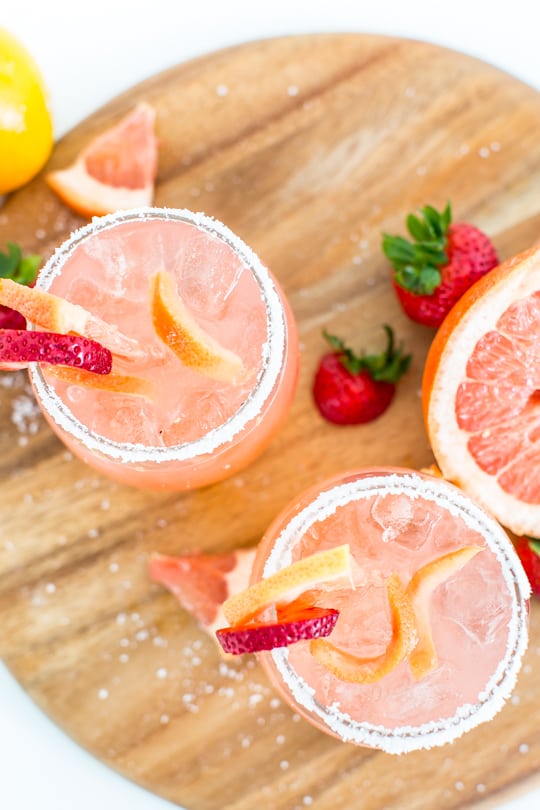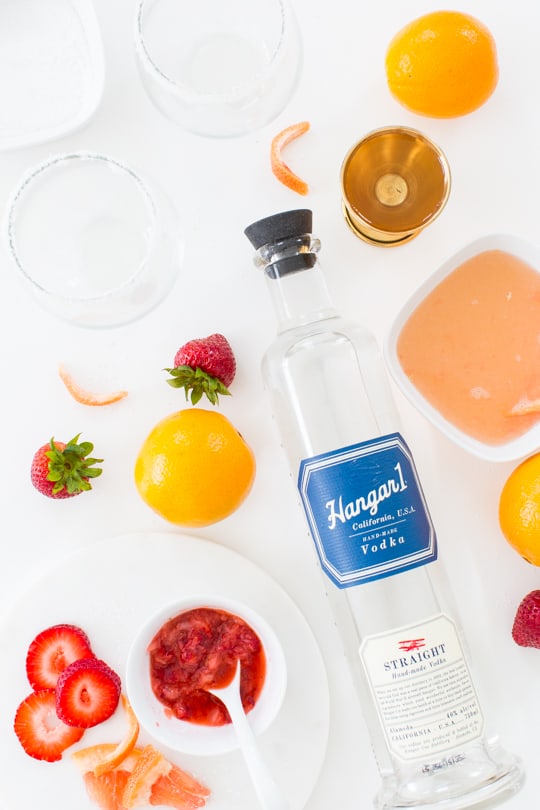 Ingredients (yields two cocktails):
2 ounces Hangar 1 Straight Vodka
2/3 cup freshly squeezed grapefruit juice
1 1/2 ounces of strawberry puree
course sea salt for rim
ice
grapefruit slice and strawberry for garnish (optional)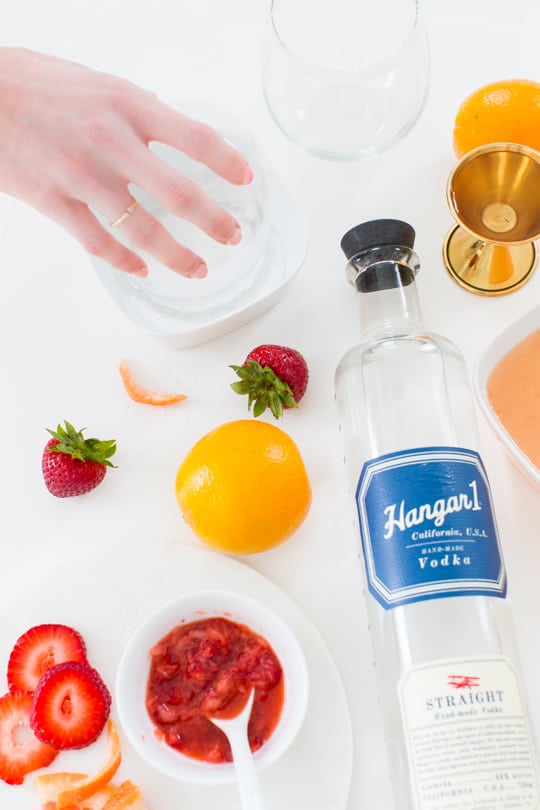 Use a grapefruit quarter to rim the edge of your glass, and then dip your glass rim in course salt, then fill with ice.
Mix the strawberry puree, grapefruit juice, and vodka in a cocktail shaker with ice until well blended, then pour into each glass with a strainer.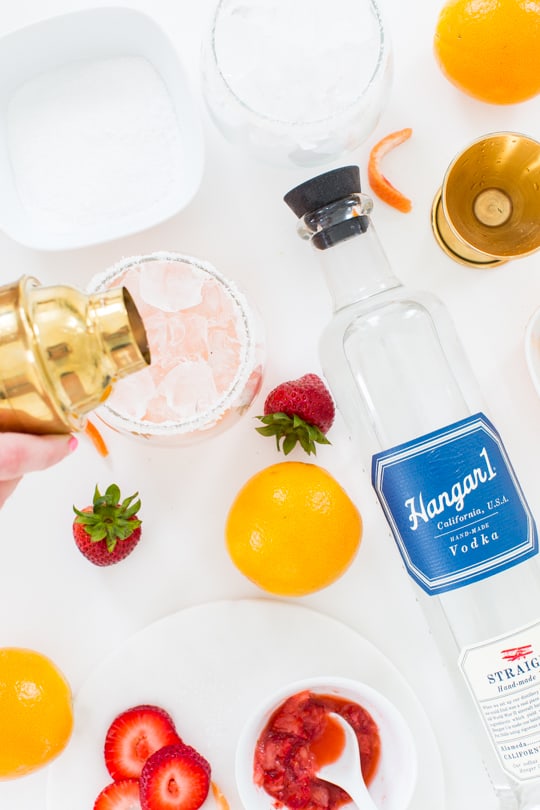 Add a strawberry and grapefruit slice for garnishing and you're all set for an al fresco cocktail hour!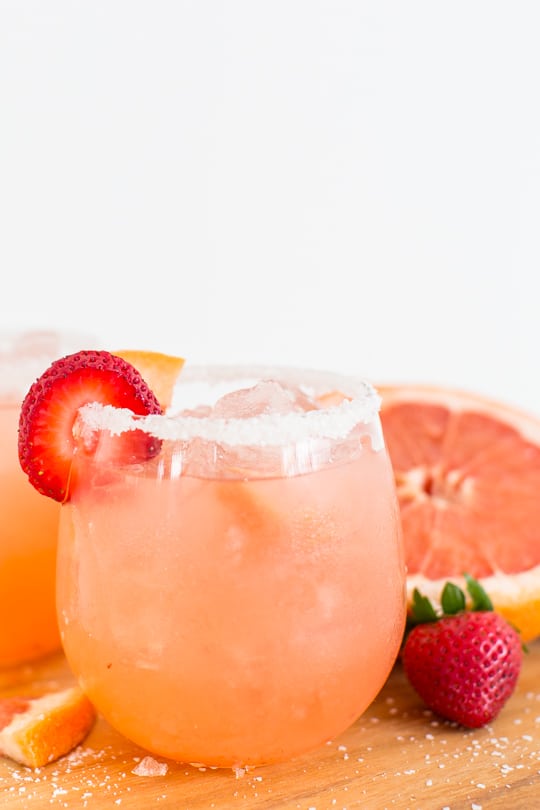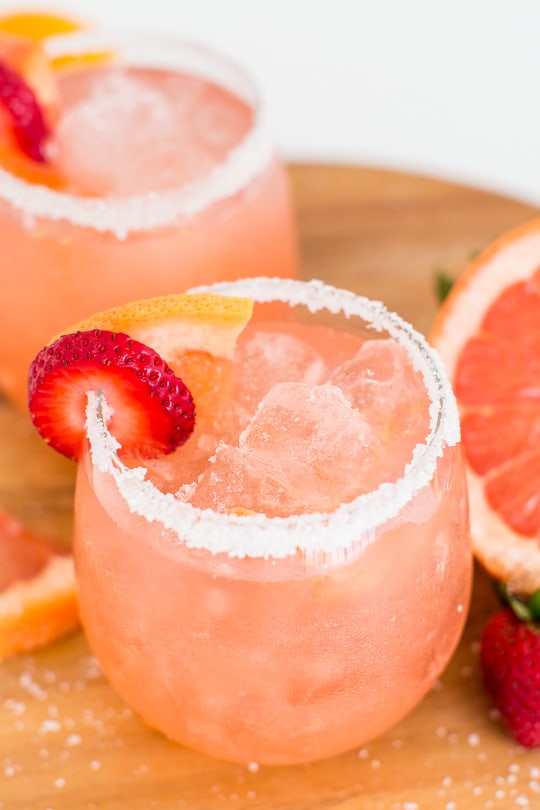 What's your go-to refreshing cocktail in the warmer months? Also, anyone have an amazing (and mainly simple) jalapeño cocktail they want to share? I'm in the market for one, next!
This post is made possible by Hangar 1 Vodka. Thank you for supporting the brands we love that keep bigger and better DIY's, and even sweeter sweets coming straight to your inbox!