Do you order your margita blended or on the rocks? There are die hard fans of both options, and everyone seems to have a strong opinion in The Great Margarita Debate (don't even get me started on salt or no salt!). But I, Colleen, am going to let you guys in on a little secret — my ultimate margarita isn't blended OR shaken. It's a margarita granita!
First of all, no cocktail looks prettier than when it's been frozen into thousands of gorgeous ice crystals piled into a glass like so many gems. Second — and not to get all technical, here — but one of the most tricky aspects of cocktail making is dilution, or the amount of melted ice water that makes it into your final drink.
When you order your usual drink and it tastes too weak or too strong, dilution is often to blame. It can also mess with the temperature of the drink, which will throw the sweet-sour balance off as well (we taste sweetness more strongly at warmer temperatures — go figure). So basically, dilution is often the culprit in a bad drink. In this granita, dilution is completely controlled, so it tastes the same — amazing — every time.
Finally, it's just super fun to eat cocktails with a spoon. It makes the experience that much more drawn out and special, am I right?…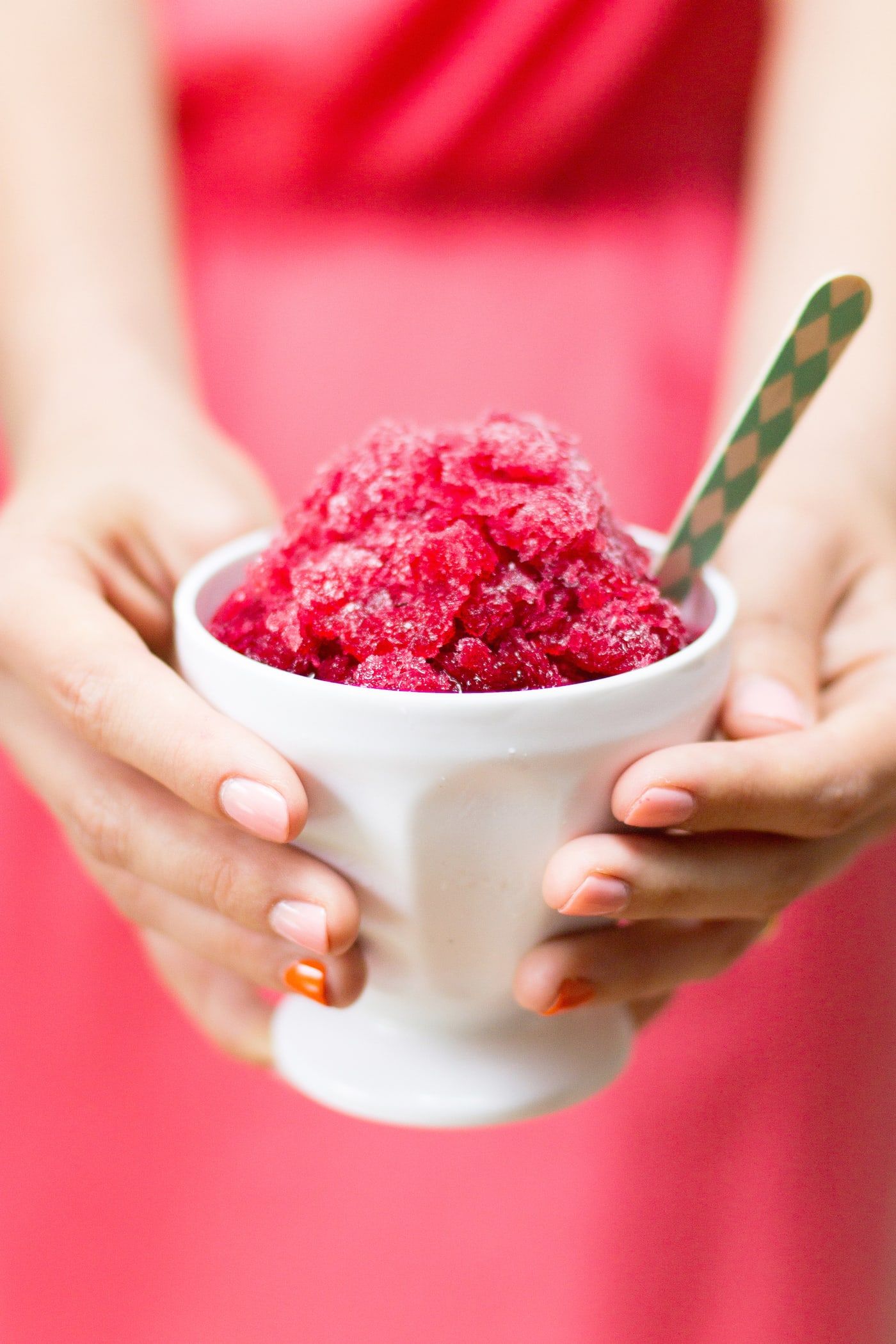 Sage pairs incredibly well with tequila, and tart, juicy blackberries add depth to lime. When I'm craving the ultimate margarita, this is what I crave. If you love a good marg — shaken OR blended — you really need to try this Blackberry Sage Margarita Granita!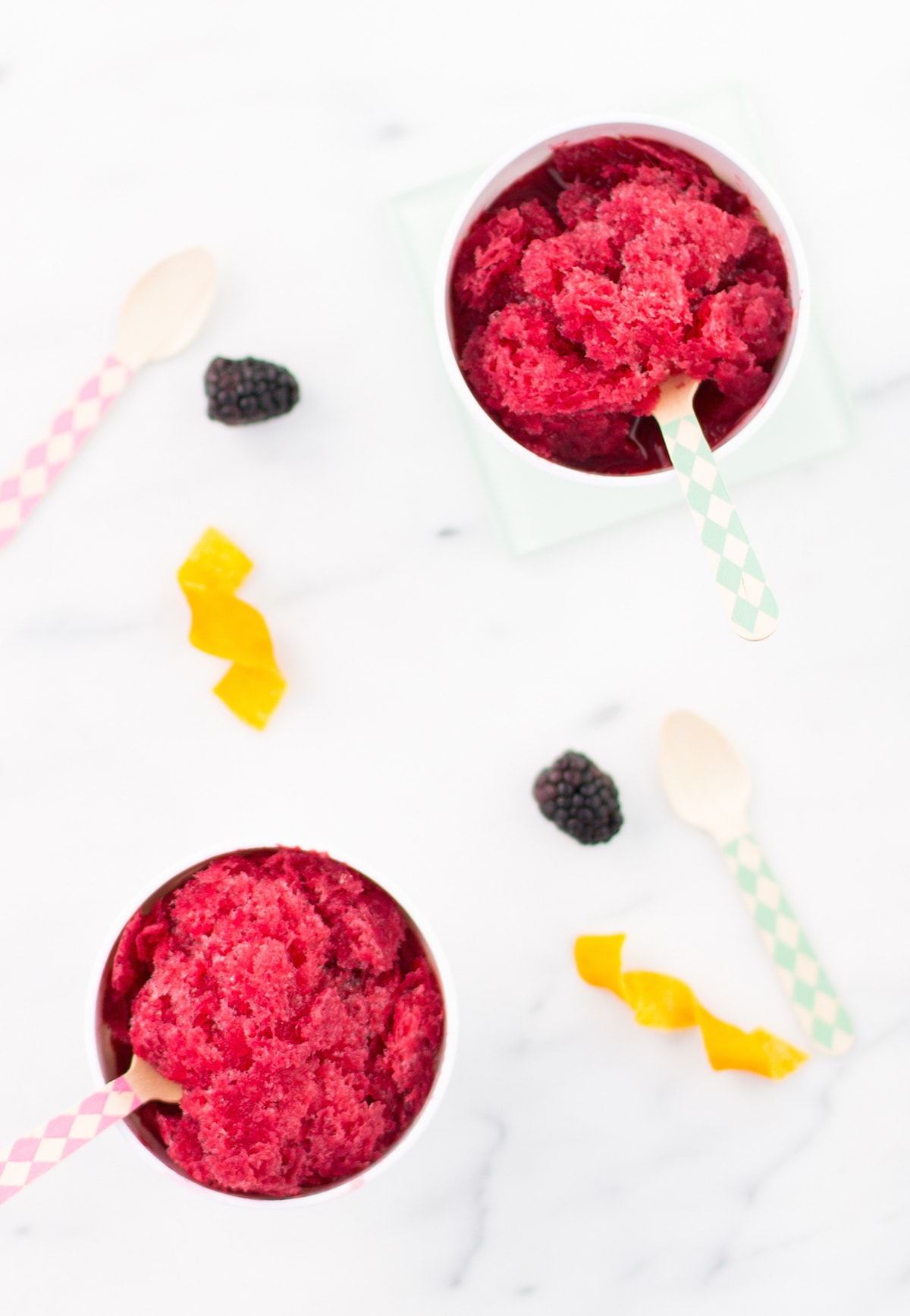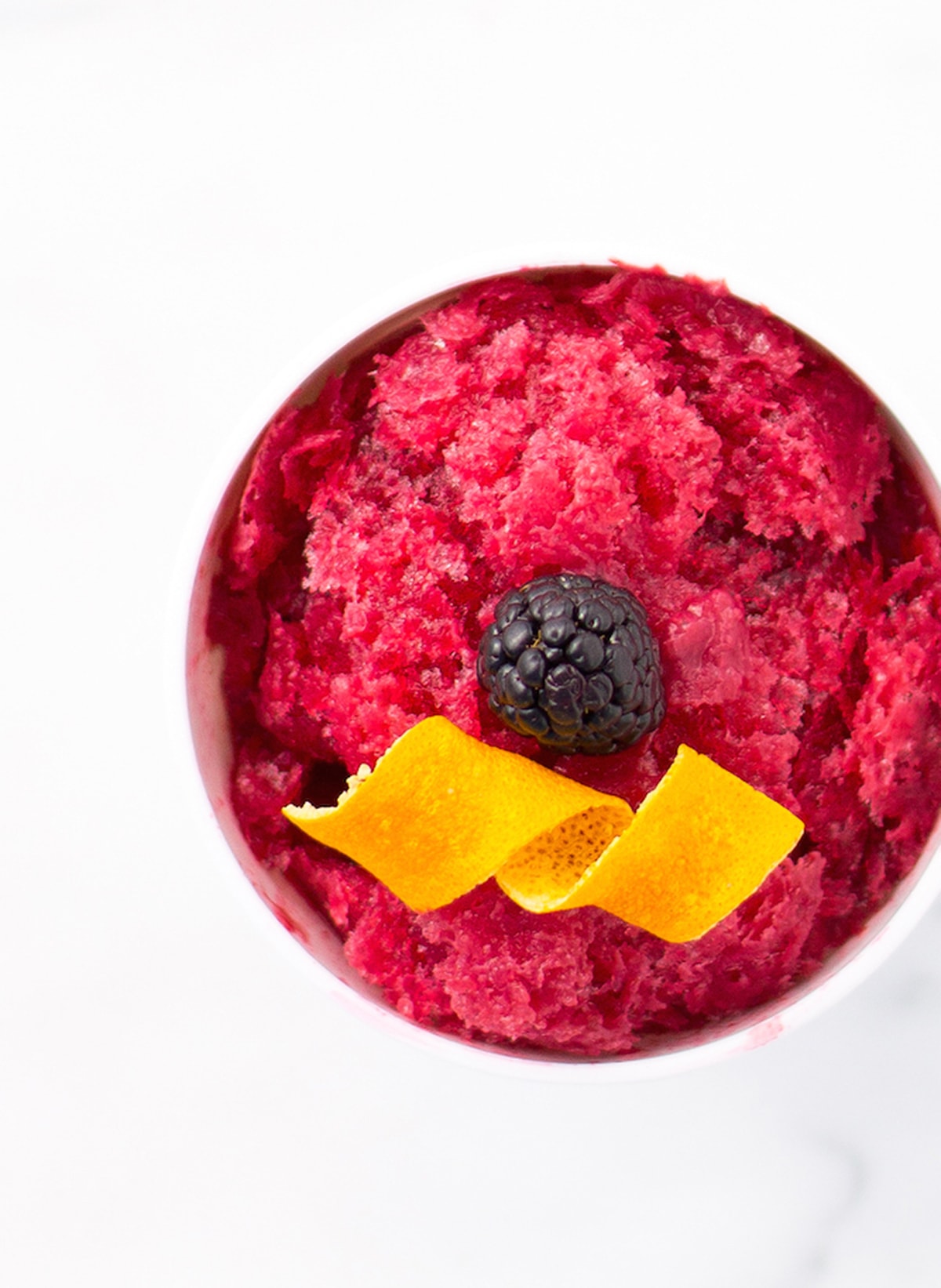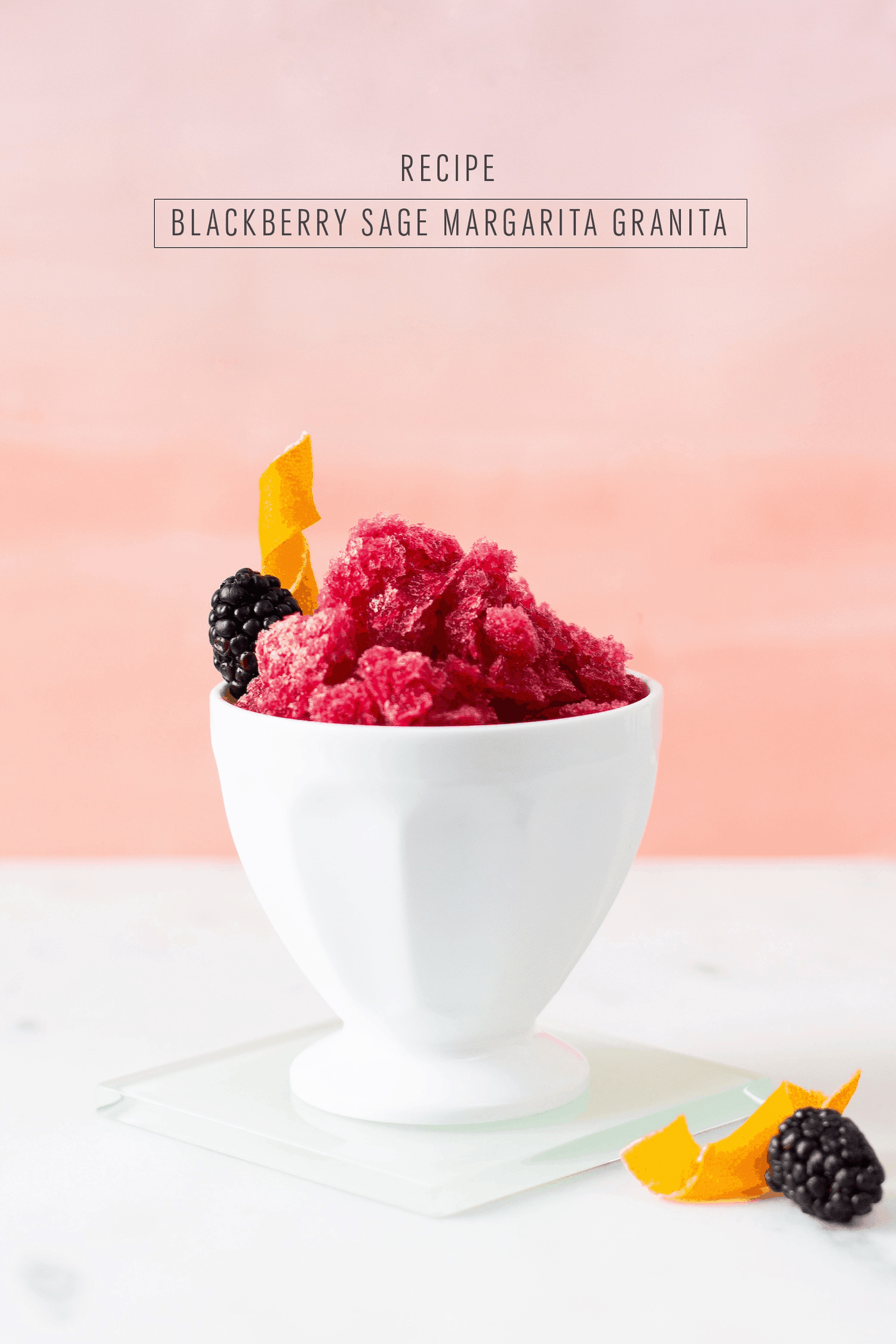 Once you taste a margarita granita, you'll definitely want to try some of your other favorite cocktails in granita form. You can sub different liquors, fruits, and herbs into this recipe if you keep the proportions generally the same! A super easy swap is rum for the tequila, which makes a daiquiri granita. Yum!
I'll be making these all summer long for barbecues and porch parties — it's easy to double or triple the recipe for a crowd, plus you can make it ahead of time and serve everyone at once! How fun would margarita granitas be for a Cinco de Mayo celebration?