Cruise life… it's a beautiful thing ya'll! I'm missing it just looking at these photos of my fave frozen three citrus margarita recipe from our recent British Isles cruise in partnership with Princess Cruises!
This past September marked our fourth cruise with them, and it never fails that we eat and drink allllll the things! If you've never been, they offer all kind of super fun cocktails and genres depending on which restaurant or bar you're visiting on the ship.
My absolute favorite place to sit and have a cocktail is in the evening at the back bar on deck 16 on the Royal Princess. Almost all of their ships have a great bar there to be able to enjoy the view while you sail off from each port, and it truly is my spirit place! Especially when you're cuddled up with blankets and friends for the evening.
Now you may be asking yourself WHY in the world I'd be having a frozen cocktail on a cool British Isles cruise, and that's partly because I'm insane and partly because I pride myself on trying something new each trip.
This margarita is legit so smooth that making it frozen is a sure fire way to help you drink it more slowly, haha!…
Frozen Three Citrus Margarita Recipe with a Kick | Grand Margarita Cocktail Recipe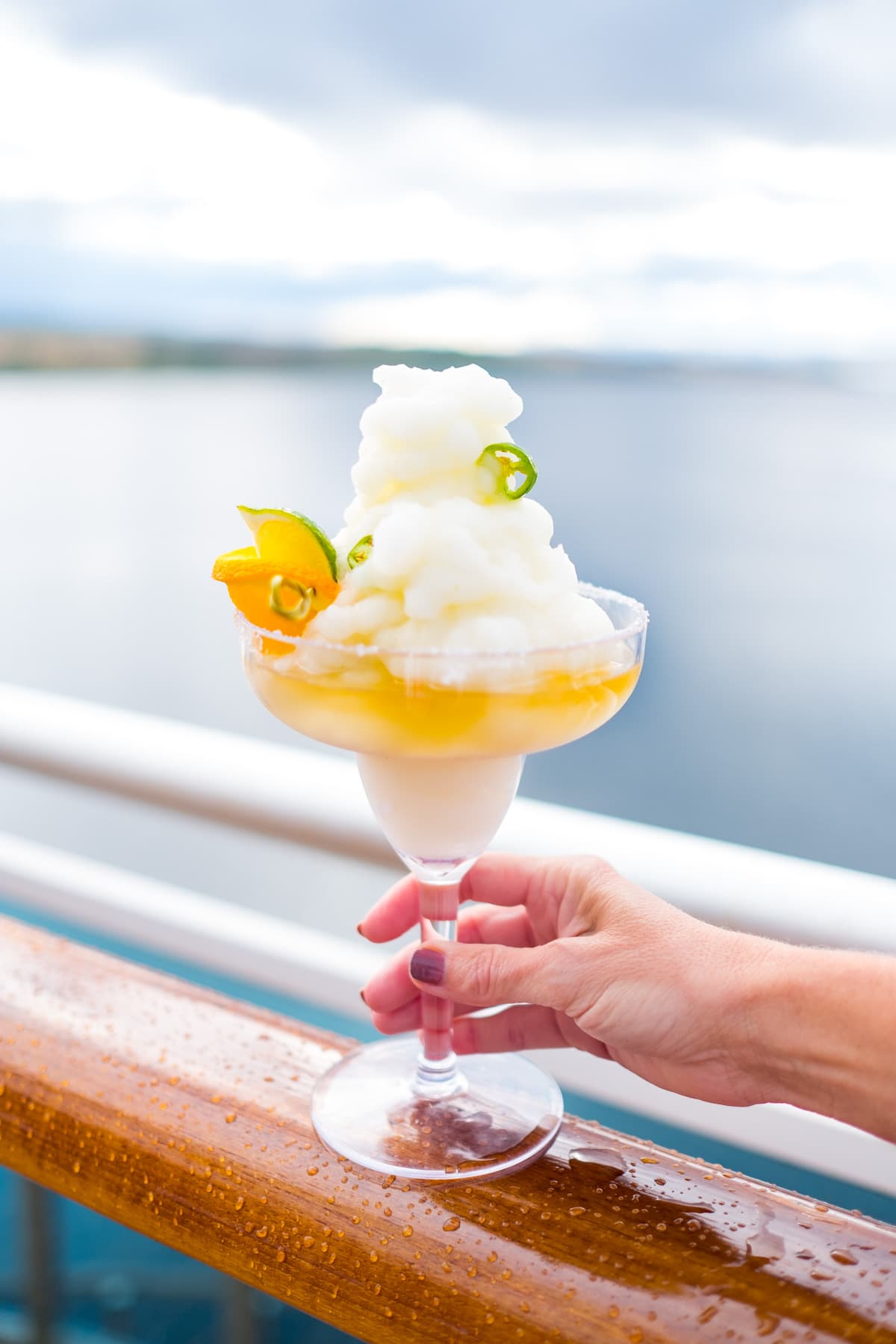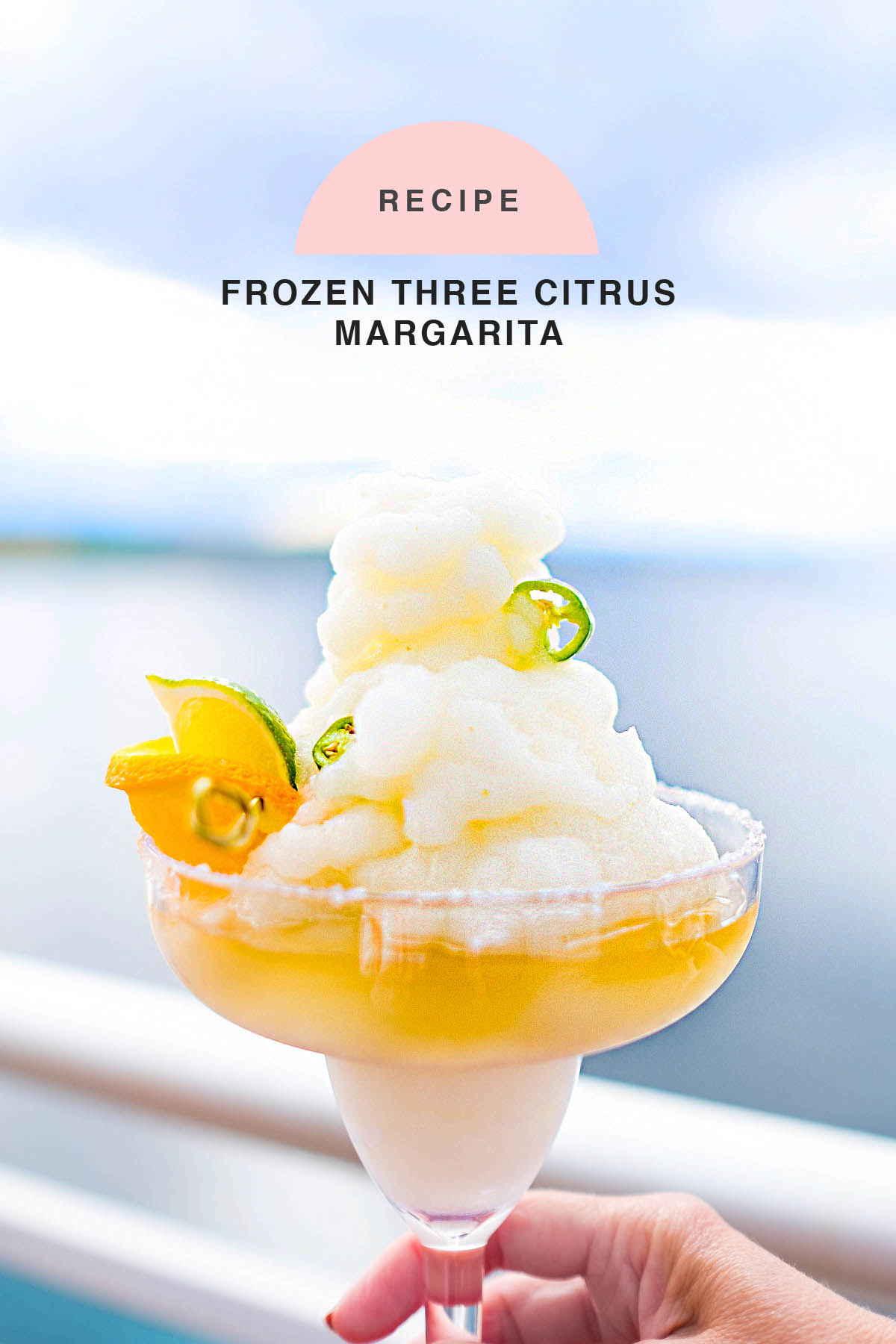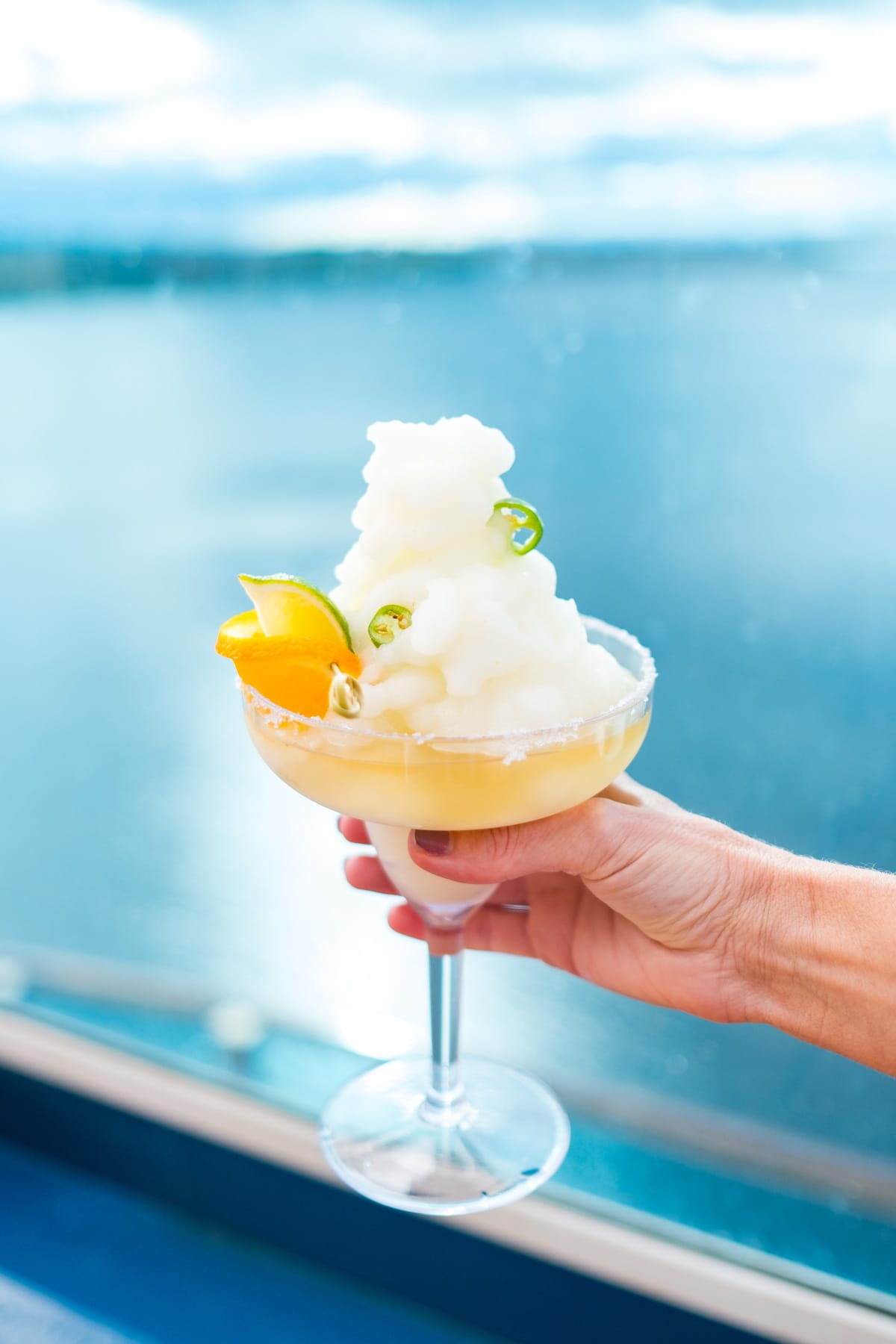 Frozen Three Citrus Margarita Recipe with a Kick
Be sure to check out more of our cocktail recipes here and lots and LOTS of photos from our travels (and let's be real, baby photo spam) right here!