Peach Iced Tea Cocktail Recipe — We're ringing in summer with this super refreshing and simple peach iced tea cocktail recipe!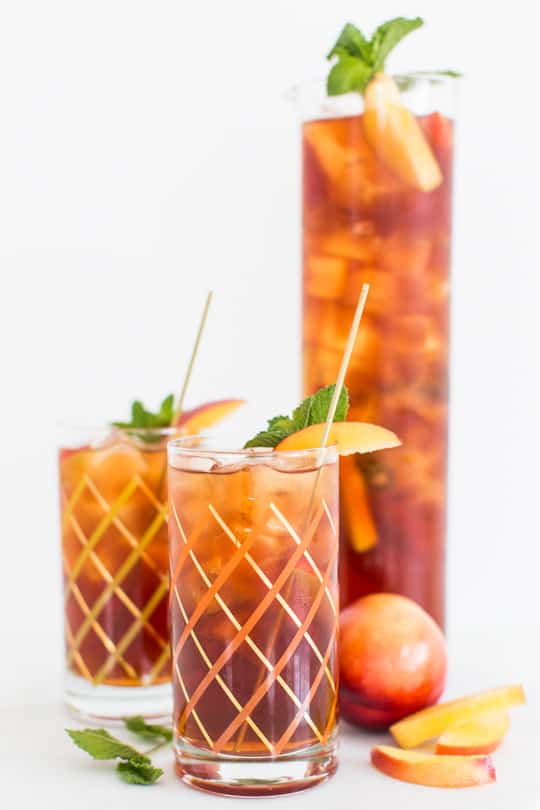 Well my friends, summer is officially upon us here in Texas, and anything that involves ice cubes is my new best friend.
Between iced tea and mint juleps, the South pretty much has all of the token summer drinks covered. And in honor of National Iced Tea Day (yes, this was news to me, too), we punched things up a bit with this peach iced tea cocktail recipe that we made with Dunkin' Donuts Peach Tea (which you can grab for 99 cents today in celebration, priorities people!).
Before you go running for the nearest iced tea, pinky swear to remember this recipe for your next dinner party, okay?
I'm willing to bet hugs and macarons on how much your guests will love it, though admittedly it may be dangerously easy to drink…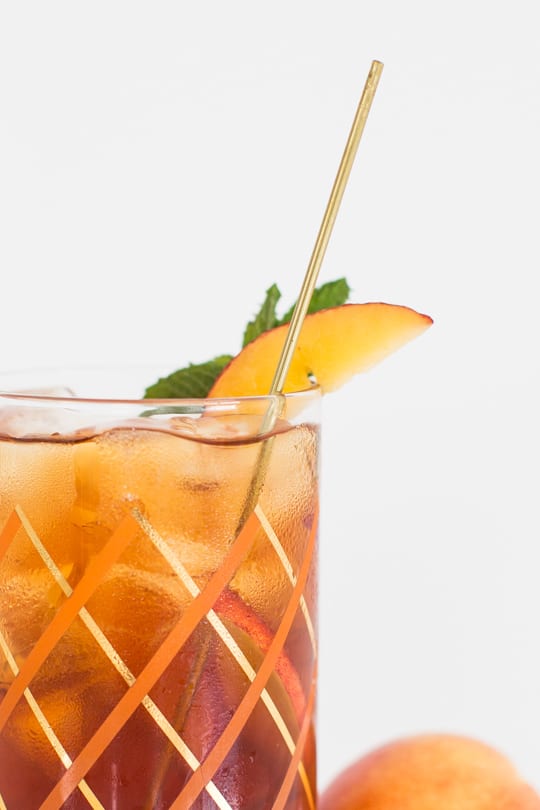 Let's go ahead and openly acknowledge most of us won't ever leave Dunkin' Donuts without a donut, and by "we", I mean me. Obviously.
So this is my actual purchase, and tea is surprisingly good with donut holes.
Not that many things aren't good with dough covered in sugar, but you know…
Ingredients Needed To Make A Peach Iced Tea Cocktail
1 cup unsweetened peach tea (we used Dunkin' Donuts iced peach tea)
1 oz. Vodka or peach vodka
1 oz. Mint simple syrup (or you can use Stevia with fresh mint)
Mint sprigs and peach slices for garnish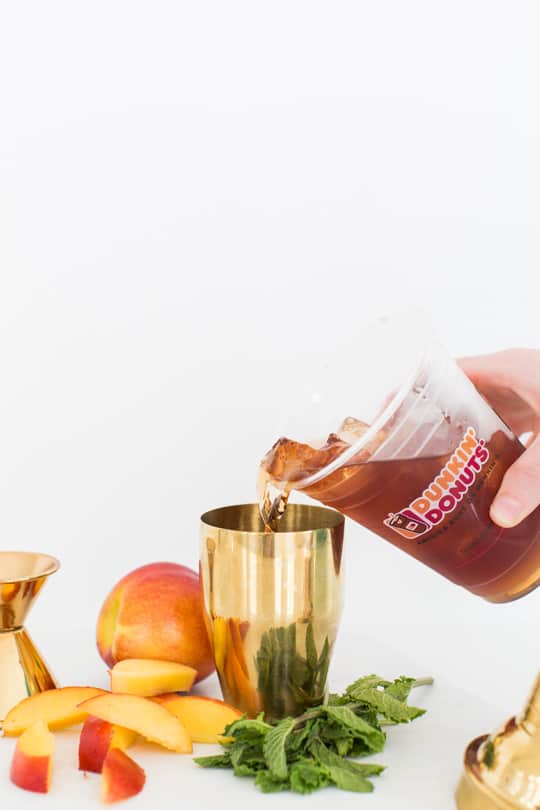 How To Make A Peach Iced Tea Cocktail
The mint simple syrup can easily be replaced with Stevia for a lower calorie version of this recipe. (The Dunkin' Donuts unsweetened tea only has 5 calories per sixteen ounce serving).
But the fresh mint is a must either way. It totally makes the drink, trust me!
(They also make a raspberry and blueberry flavored tea just in case peach isn't your jam…)
For the cocktail, combine all of the ingredients into a cocktail shaker to mix.
Then, serve over ice with a mint sprig and peach slices mixed in.
Of course, I always encourage striped straws, but we used these DIY brass drink stirrers instead.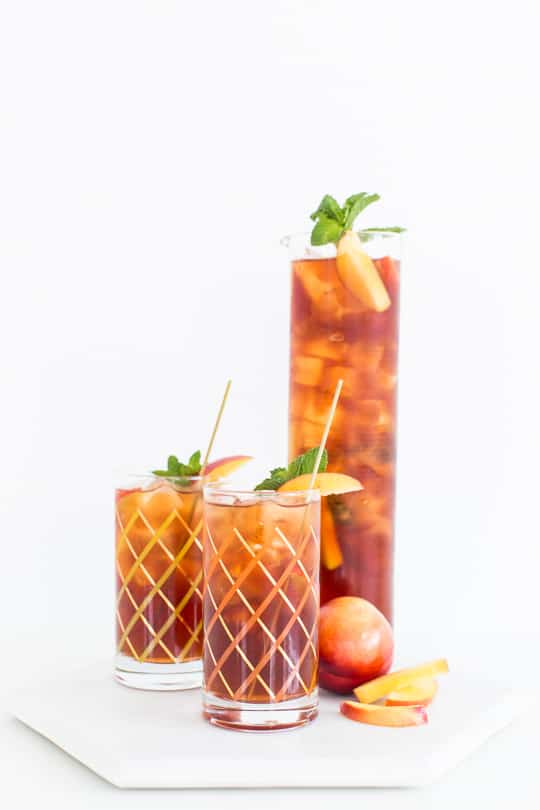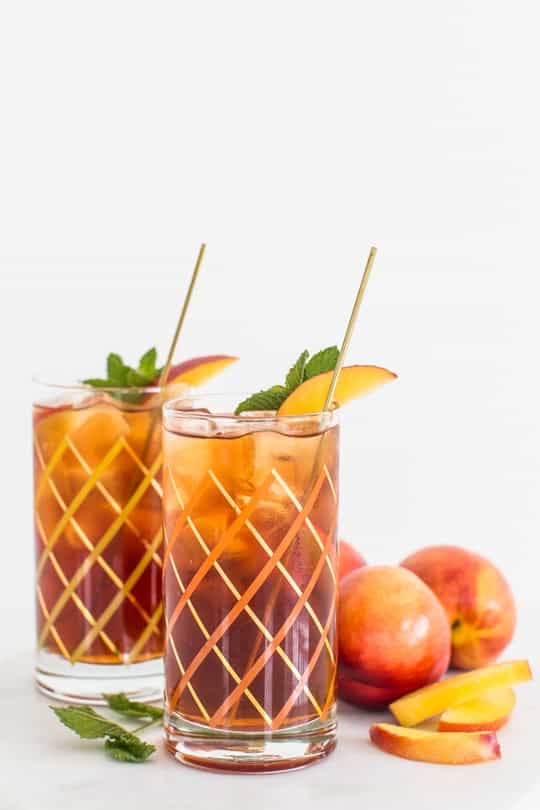 Are you all big iced tea drinkers, or no?
I really think this recipe could persuade even the non-tea lovers, it's that good!
If you have any other tea cocktails for summer gatherings, please share the wealth. I'm really embracing this southern sips thing!
This post is made possible by Dunkin' Donuts. Thank you for supporting the brands that keep bigger and better DIY's and even sweeter sweets coming straight to your inbox! If you're looking for the 99¢ tea, you can grab it with a coupon from the Dunkin' Donuts app, here!