This Skillet Peach Cobbler Recipe has been my go-to dessert this month for effortless entertaining. It comes together in mere minutes and can bake in the oven during dinner. It's also easy to prep-ahead. Make the dough in the morning and cook the peaches ahead of time. Then, when it's almost time to have dessert, add the dough mixture to the skillet, bake and enjoy!
I, Alex, think it's safe to say that everything is better when it's served straight out of the oven, haha! Not only is the dough delicious, but peaches are in season this time of year which makes the cobbler even better!
Serve this one with plenty of vanilla ice cream on top and you've got yourself the dream dessert!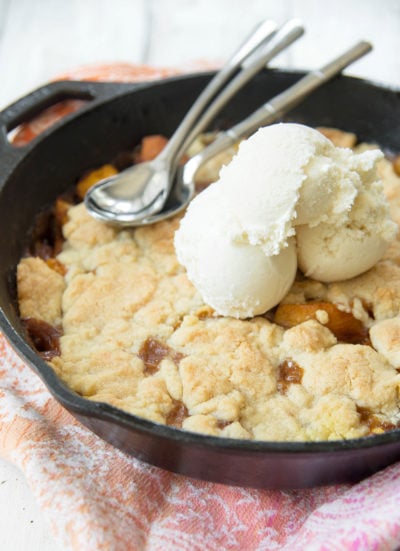 To make things even easier, I keep the skin on the peaches but feel free to peel them if you'd like. Since the peaches are the star of the show, make sure you are choosing juicy, ripe peaches. If your peaches aren't quite ready, throw unripe peaches in a paper bag for 24-48 hours until they are perfectly sweet.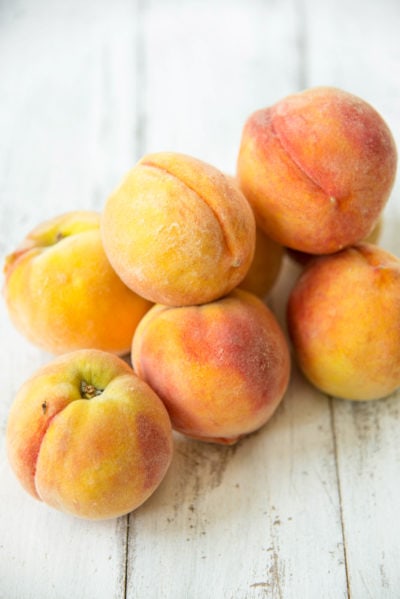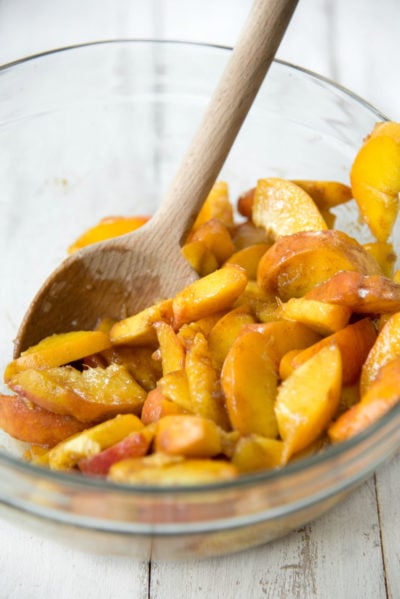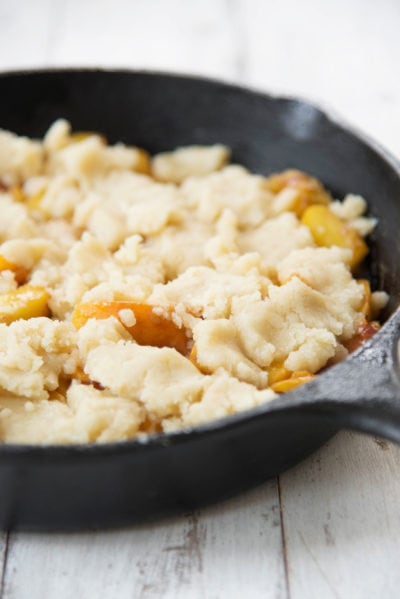 For casual entertaining, serve the cobbler right from the skillet topped with a few scoops of ice cream. Or, scoop the cobbler into smaller dishes and enjoy as is, with whipped cream or vanilla ice cream.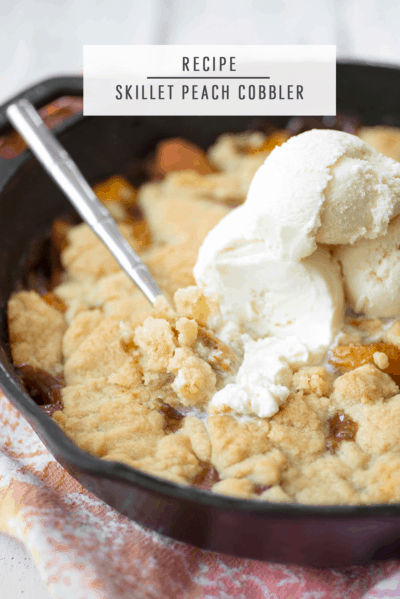 How easy was that? Quick and simple, but oh so good! Honestly, h
ot cobbler with cold ice cream has got to be one of summer's greatest pleasures! This Skillet Peach Cobbler Recipe is the perfect way to celebrate this summer season! Hope you enjoy as much as I do!
Alexandra Caspero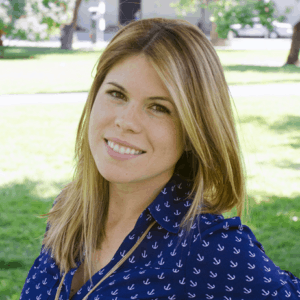 Alexandra Caspero is a Registered Dietitian and yoga instructor with a passion for travel, pasta and avocados. Her blog, Delish Knowledge, focuses on making whole-food eating deliciously simple.
Read more from Alexandra Caspero