From bread-making to cleaning up spills, tea towels (a.k.a dish towels) at our house are put through the ringer, so I, Erin, find myself needing to replace them often. This time around, I decided to DIY rather than purchase because I love the challenge of finding new ways to make otherwise utilitarian home goods pretty accessories too.
If you also thrive on a challenge, then you'll love these DIY seersucker tea towels which use absorbent cotton seersucker and premade bias binding to create a colorful set of tea towels for your kitchen. And with the rainbow of bias binding colors out there, you can easily create a set unique to your personal style.
Fold the fabric in 1/2 width-wise and cut on the fold creating 2 pieces 22" x 24" in size. Then cut off the selvedges.
Wrap the edge binding along one edge of the fabric, pinning into place. Trim flush with the edge of the fabric.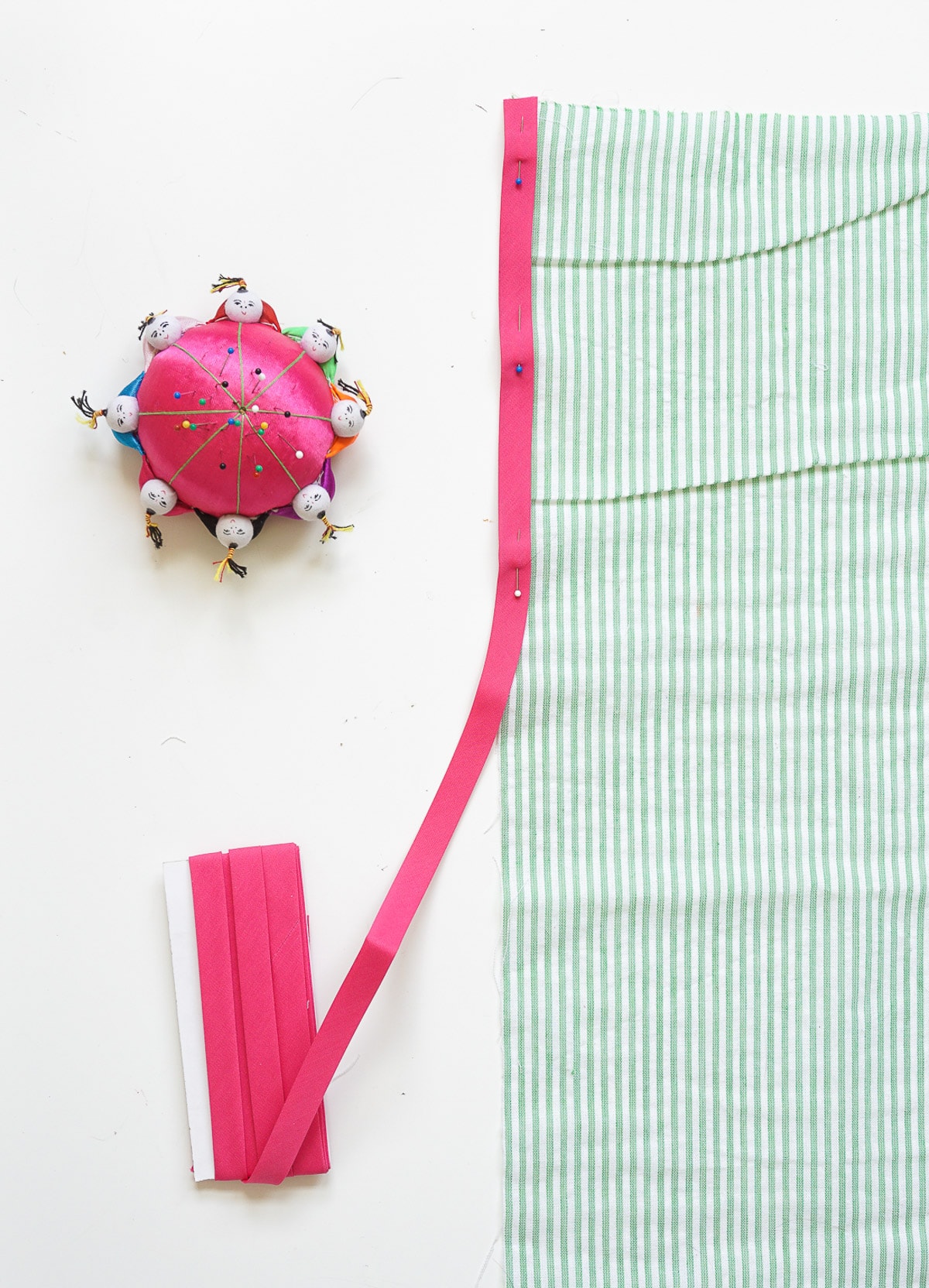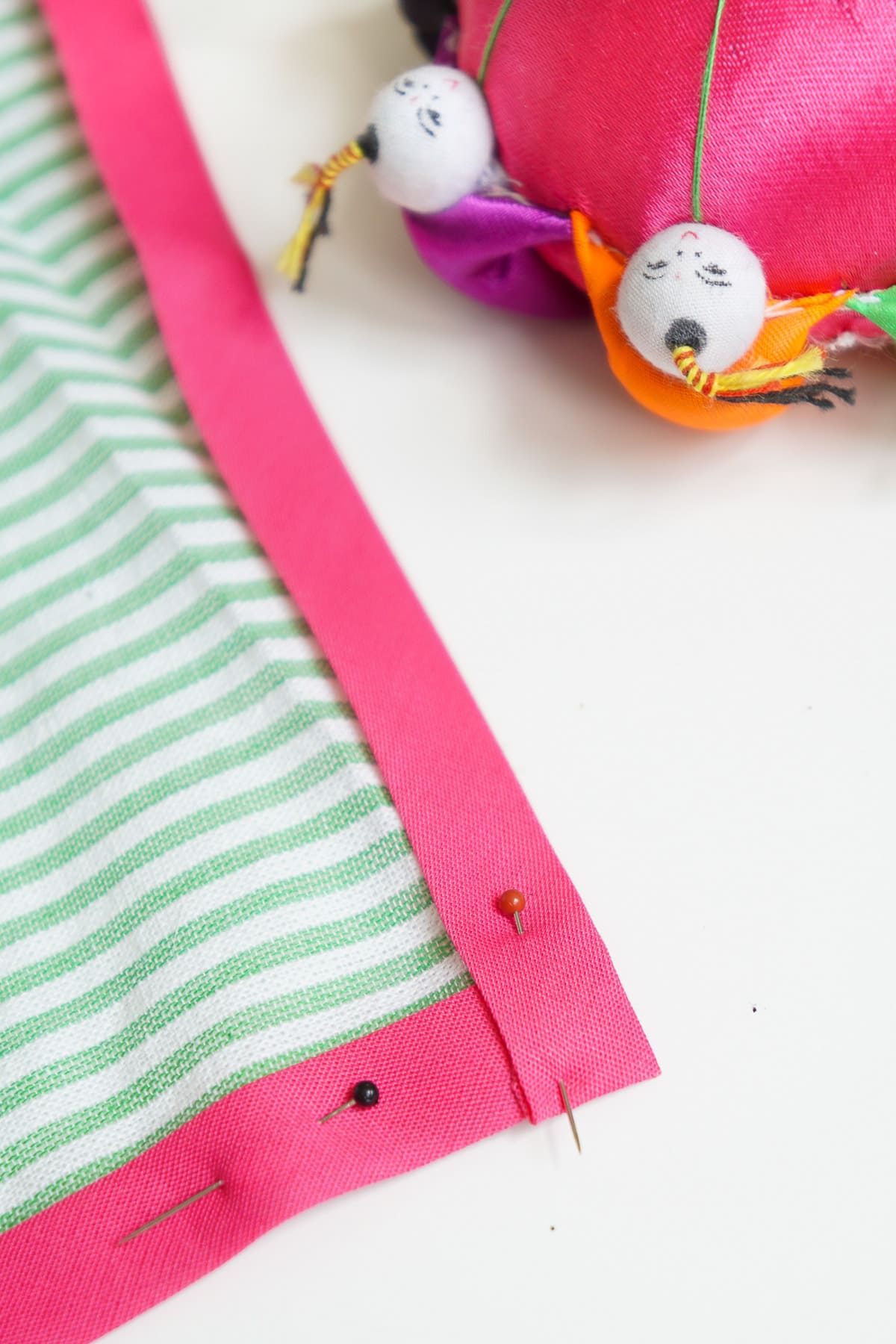 Next open up the edge binding so that it's 1" wide, and fold the raw end down .25″. Then line up the folded binding edge with the raw corner of the fabric, wrap and pin the binding along the edge of the fabric and trim at the opposite end. Repeat this step on the remaining 2 sides. When you reach the final cut end of the binding, fold the binding edge under .25″ and pin so all raw edges are concealed.
Thread your sewing machine with coordinating thread and straight stitch (2.8″ stitch length) along the inside edge of each run of bias tape. Back tack at the beginning and end of each stitch run. Once you've sewn up all 4 sides, you're finished!
For the 2nd tea towel repeat steps 2-4 with the remaining piece of seersucker.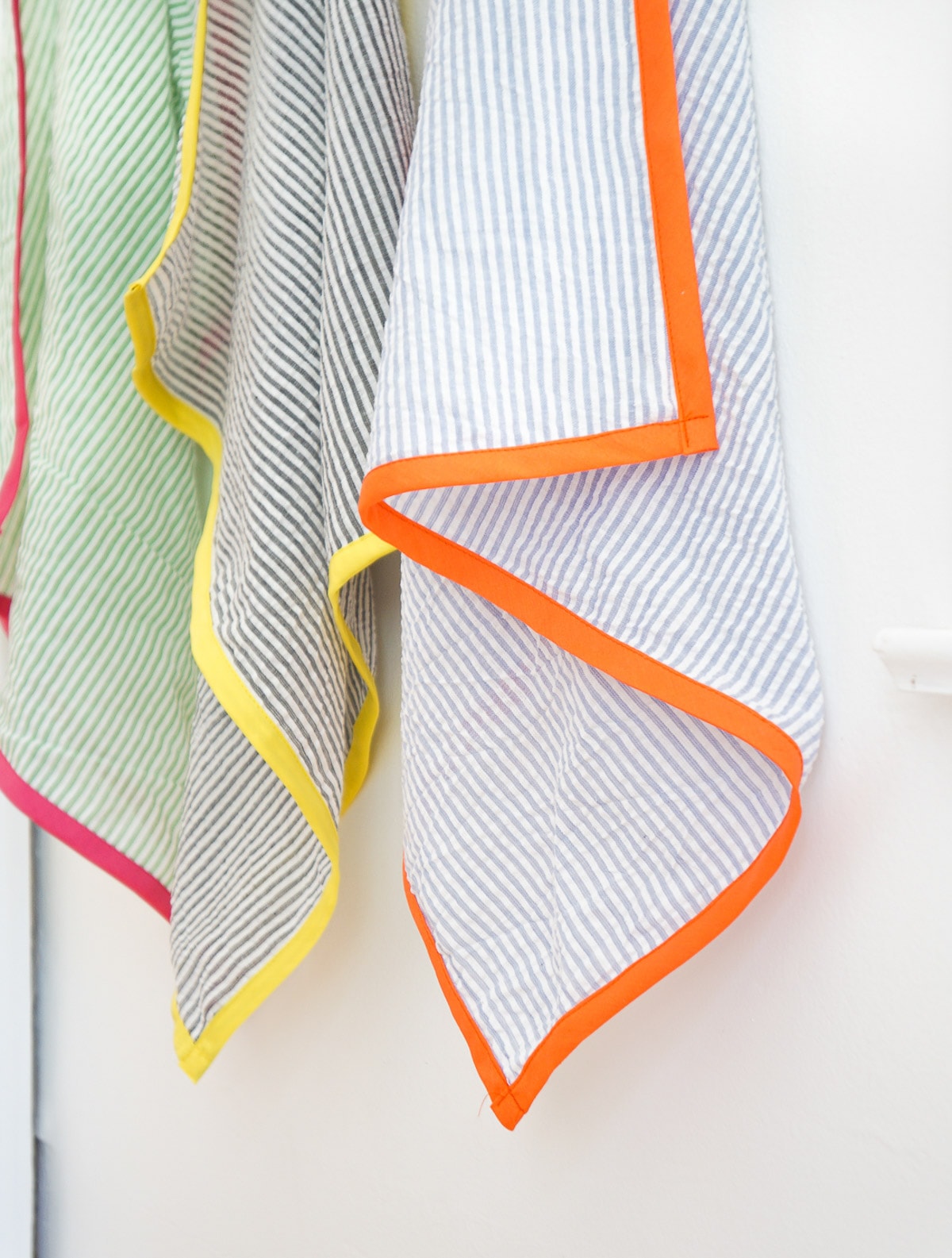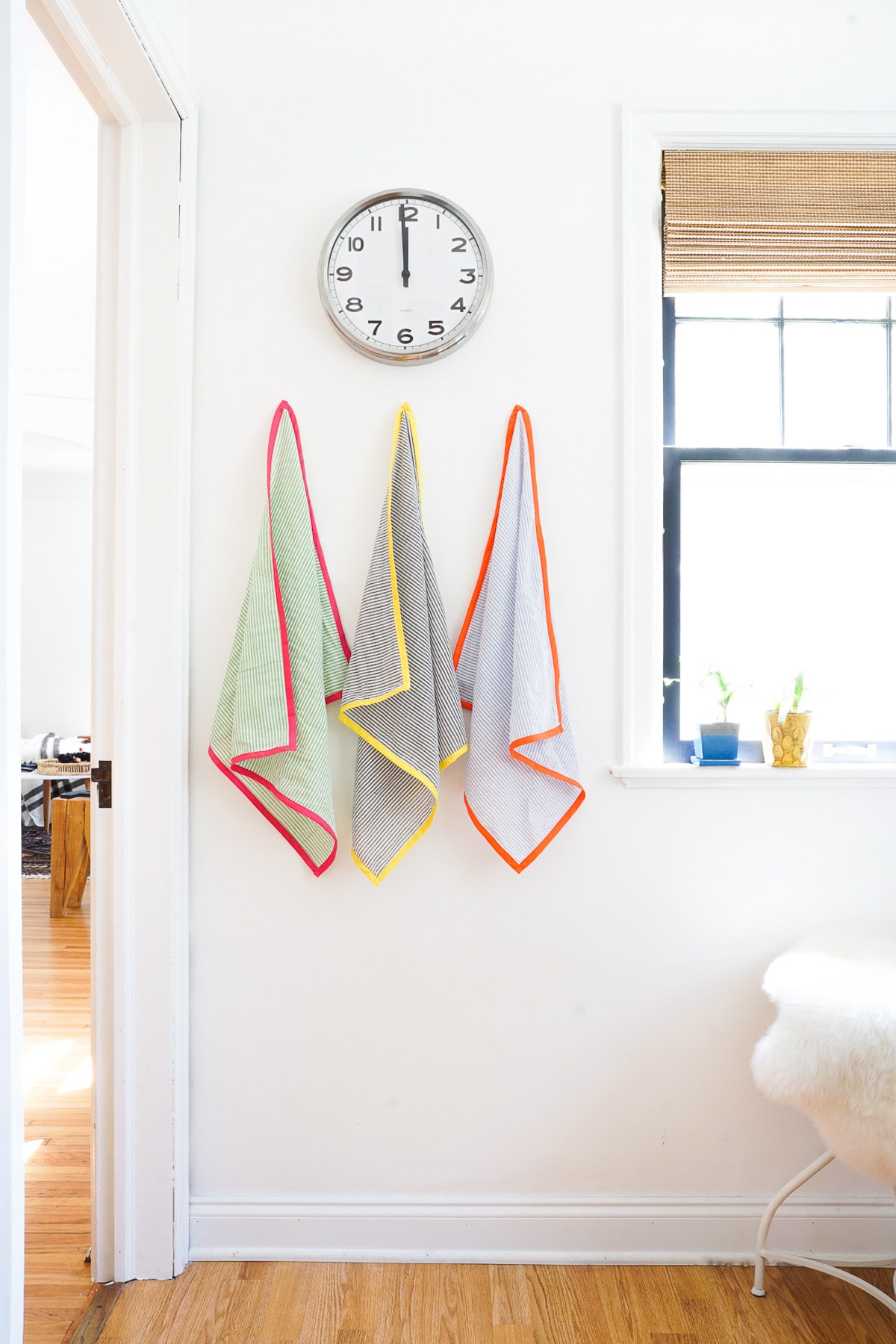 Wasn't that easy? Make a set for yourself, as well as a friend who just moved. They make a fantastic housewarming gifts!