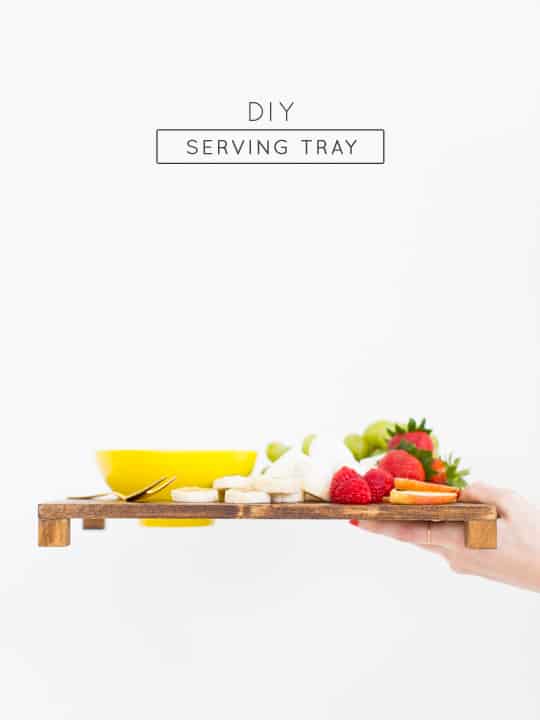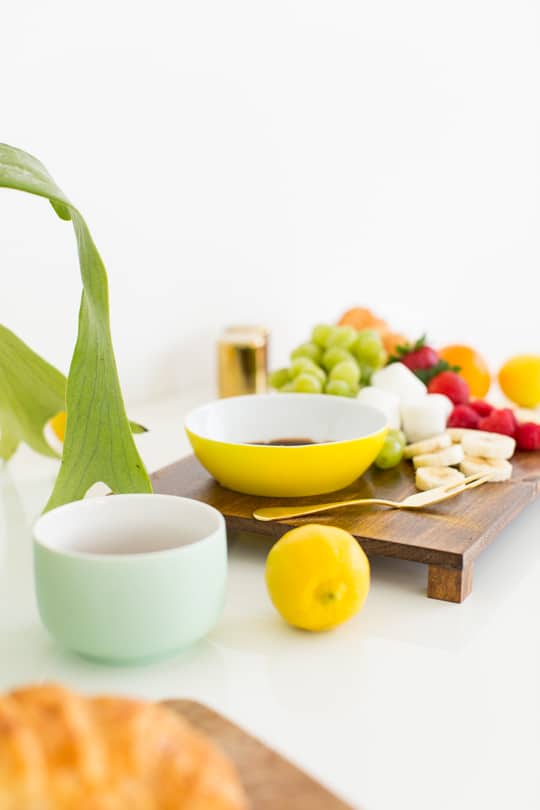 photos by Jared Smith
I love hidden compartments like a 90's second grader loved Lisa Frank, and while there are technically no hidden compartments with this DIY serving tray, there is a sly little nesting place for your salsa bowl and dishes to rest neatly in place. It's kind of the same thing right? I'm getting the warm fuzzy's about it either way.
I also feel that I should mention this simple little DIY requires absolutely zero power tools, which is the next best thing since the phrase "no-sew" if you ask me! And no, there is no duct tape involved either…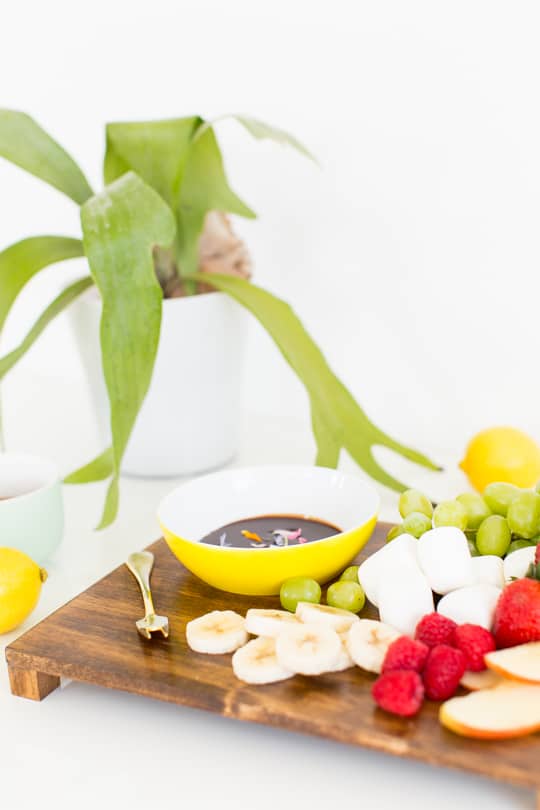 Materials: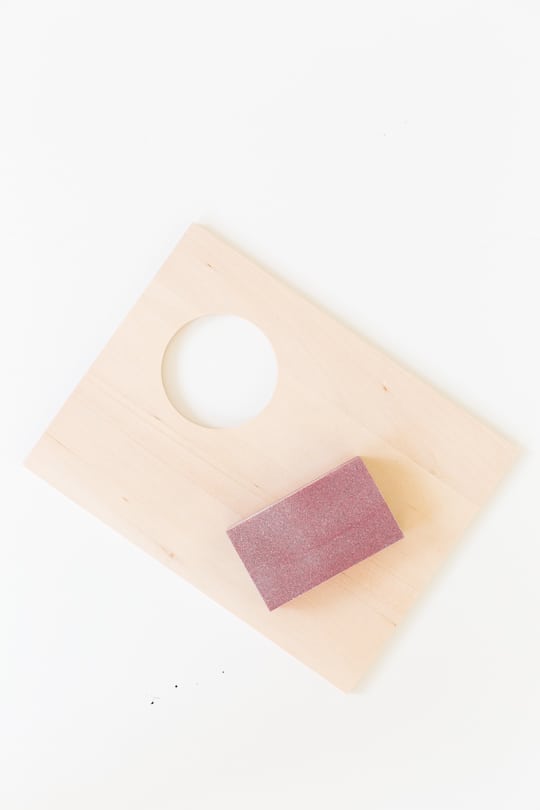 The wooden board comes relatively sanded, but we wanted it to be extra smooth so there are no splintery food or hands to be had when it comes time to use it, so be pretty generous with how thorough you're sanding!
Once you've sanded all sides, use a foam brush to stain the wood (including the wooden blocks as legs) the color of your choice, and let dry completely according to the manufacturer's instructions.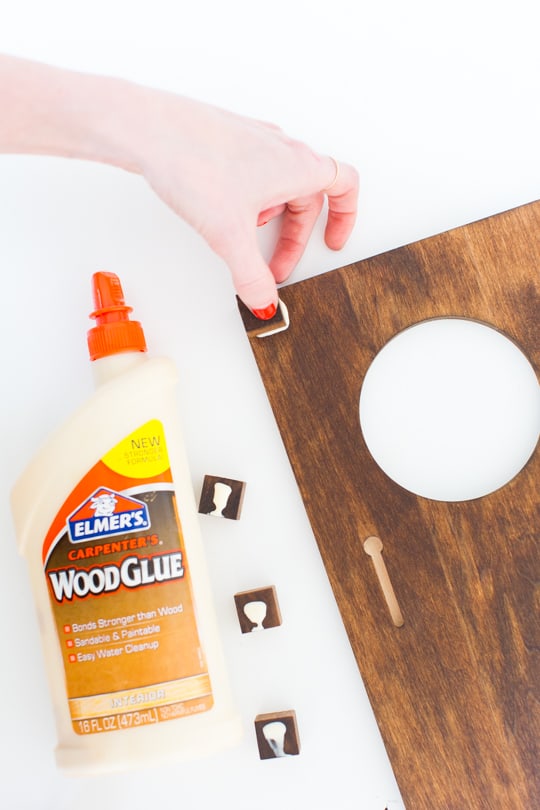 Next you're going to glue a wooden block to each corner with wood glue, and either clamp the legs to the board while the glue dries, or flip it right-side up and sit something heavy on top to make sure it's secure while the wood glue sets.
Once everything is dried, spray the entire piece with food safe shellac and wait 48 hours before using.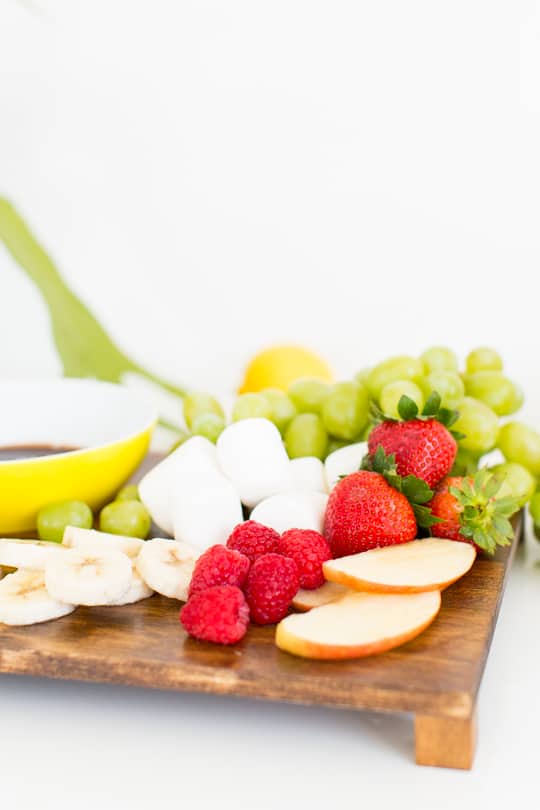 We actually used a small bowl from Ikea to set in the nested circle, and it makes for the perfect dipping bowl!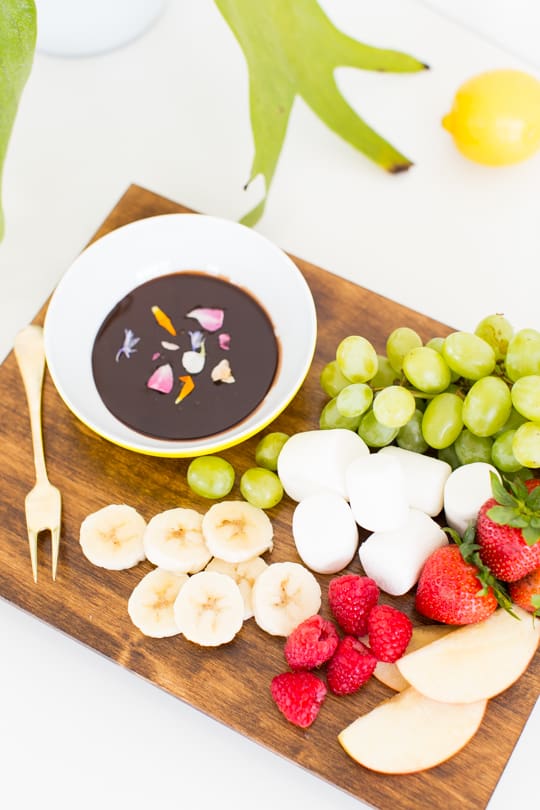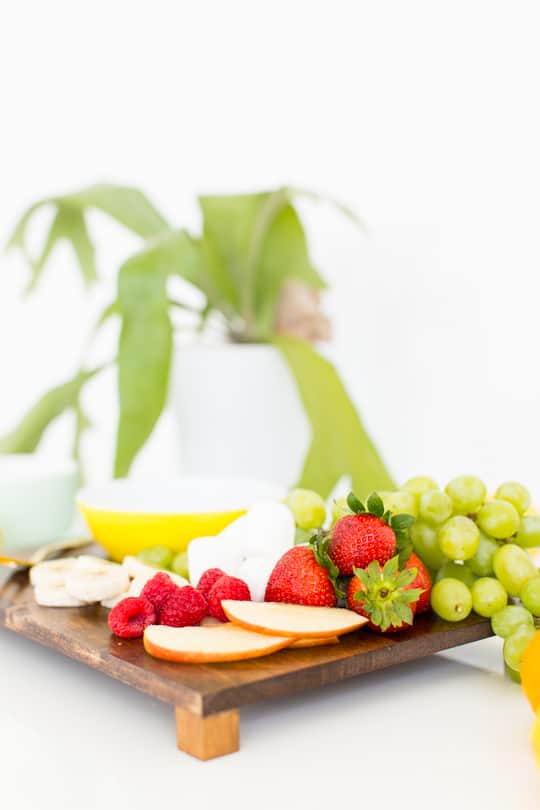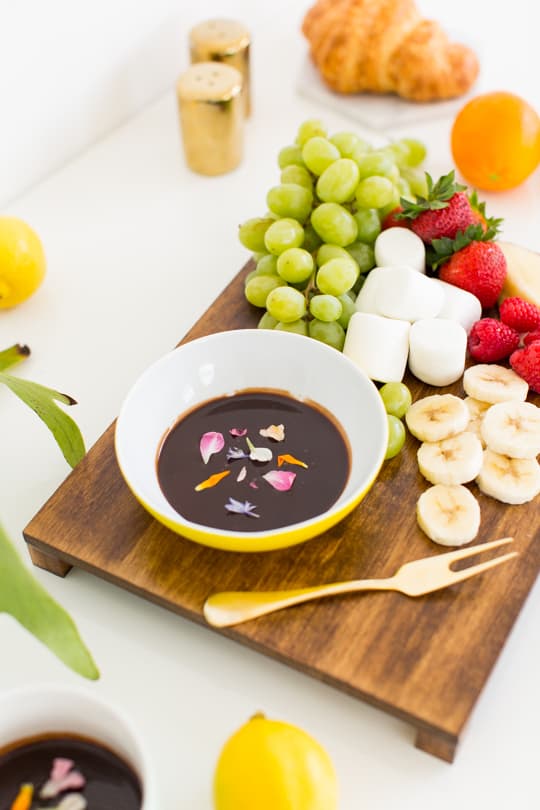 That plain wooden plaque turned out pretty nifty, right?! I'm super happy with the way it turned out, and I think it makes for a really clever serving tray that's easy to maneuver.