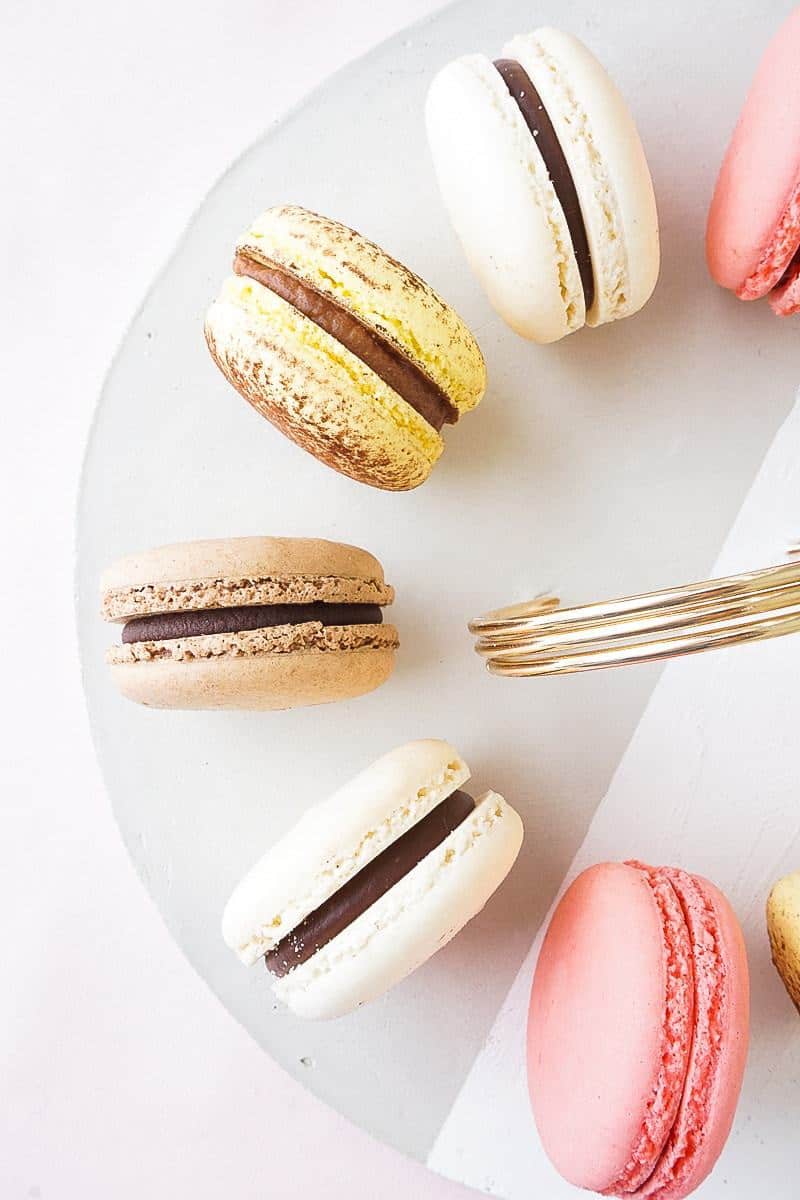 I, Erin, am fairly certain one can never have too many serving dishes, especially finger food trays that are a snap to load up and set out when people are coming over. This DIY concrete tray mixes the industrial texture of concrete with smooth brass to set a modern scene for whatever you've got on the menu. And in the case of Sugar & Cloth…macarons!
But seriously, how cute would these be on this concrete tray?! Read on for the scoop on how to create one for your next gathering..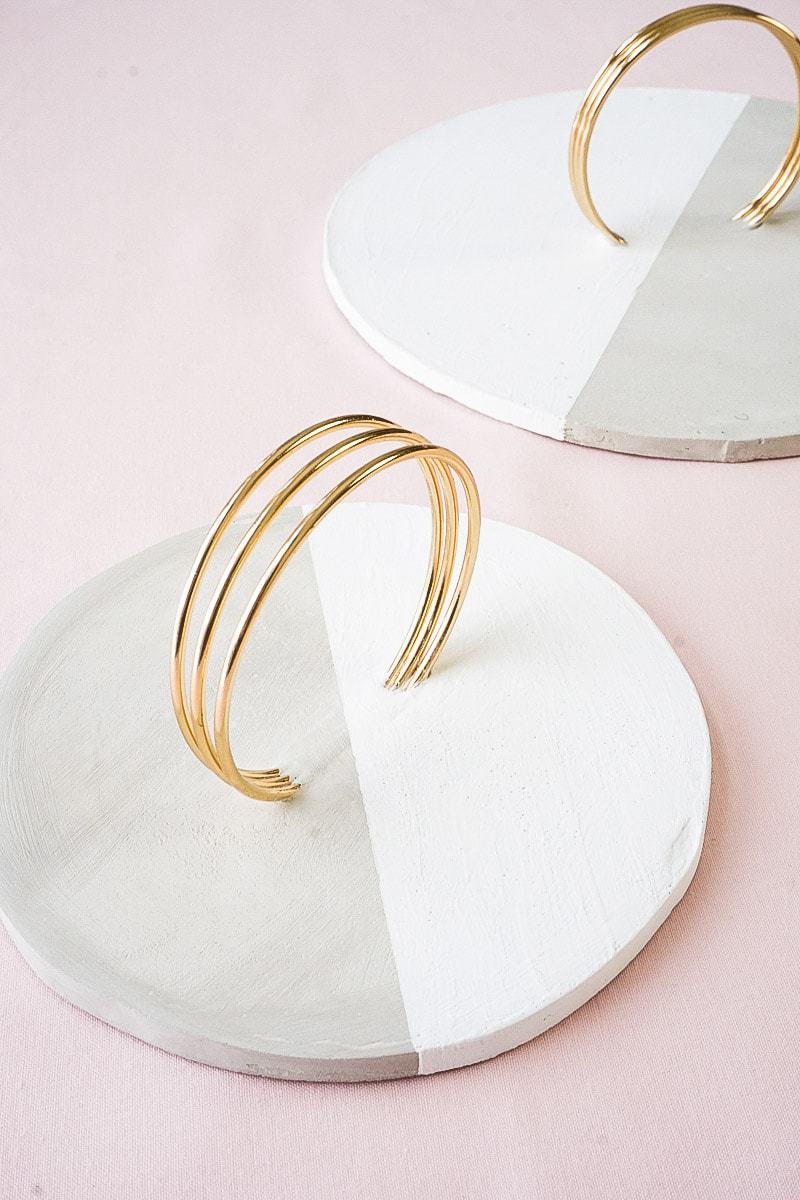 DIY CONCRETE TRAY MATERIALS:
HEAVY-WEIGHT CARDBOARD + LIGHT-WEIGHT CARDBOARD
MEDIUM SIZE BOWL
COOKING SPRAY
SAND PAPER SPONGE
WHITE PAINT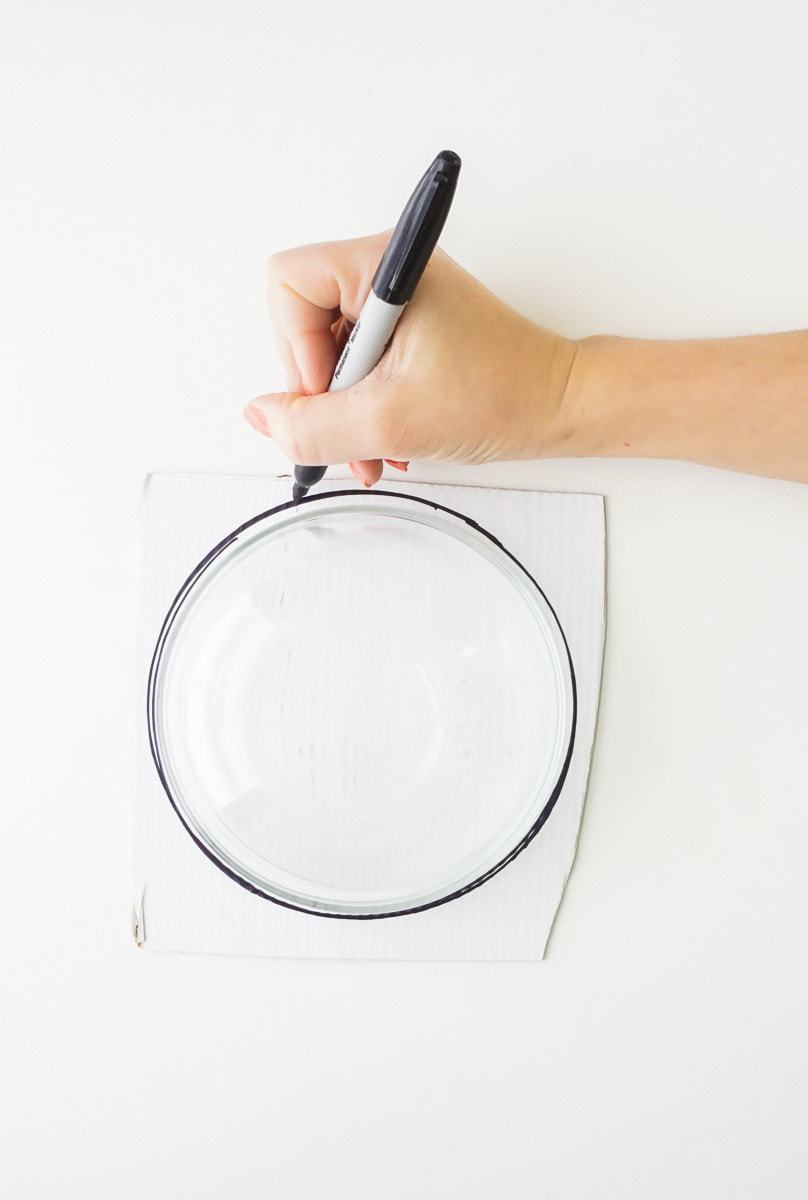 Place your bowl upside down on the heavy-weight cardboard and trace the circumference.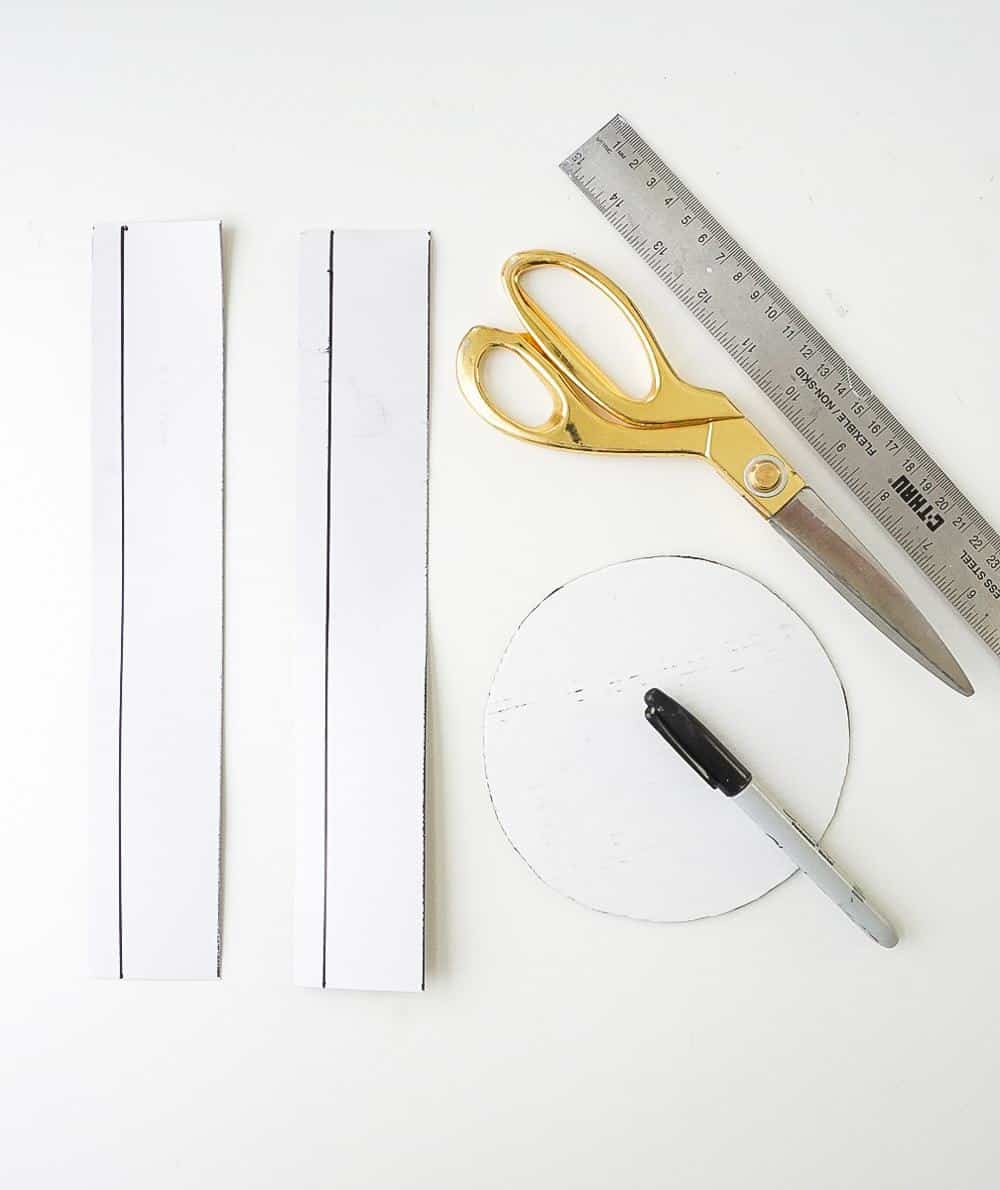 Cut out the cardboard circle as well as two 2″ wide strips from lighter-weight cardboard. Measure 1/2″ up from the bottom of each strip and draw a horizontal line across the length.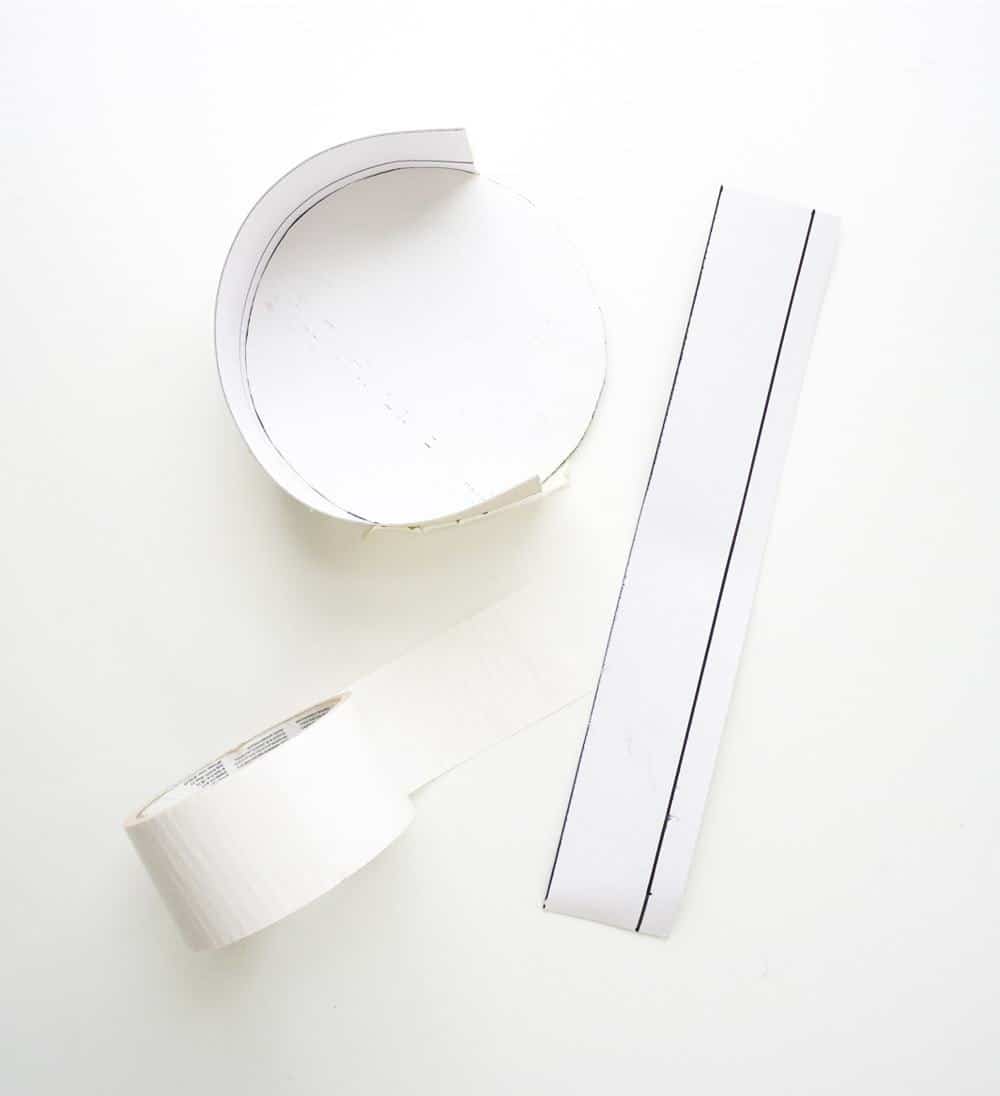 Tape the mold together with duct tape, so it forms a round, shallow dish.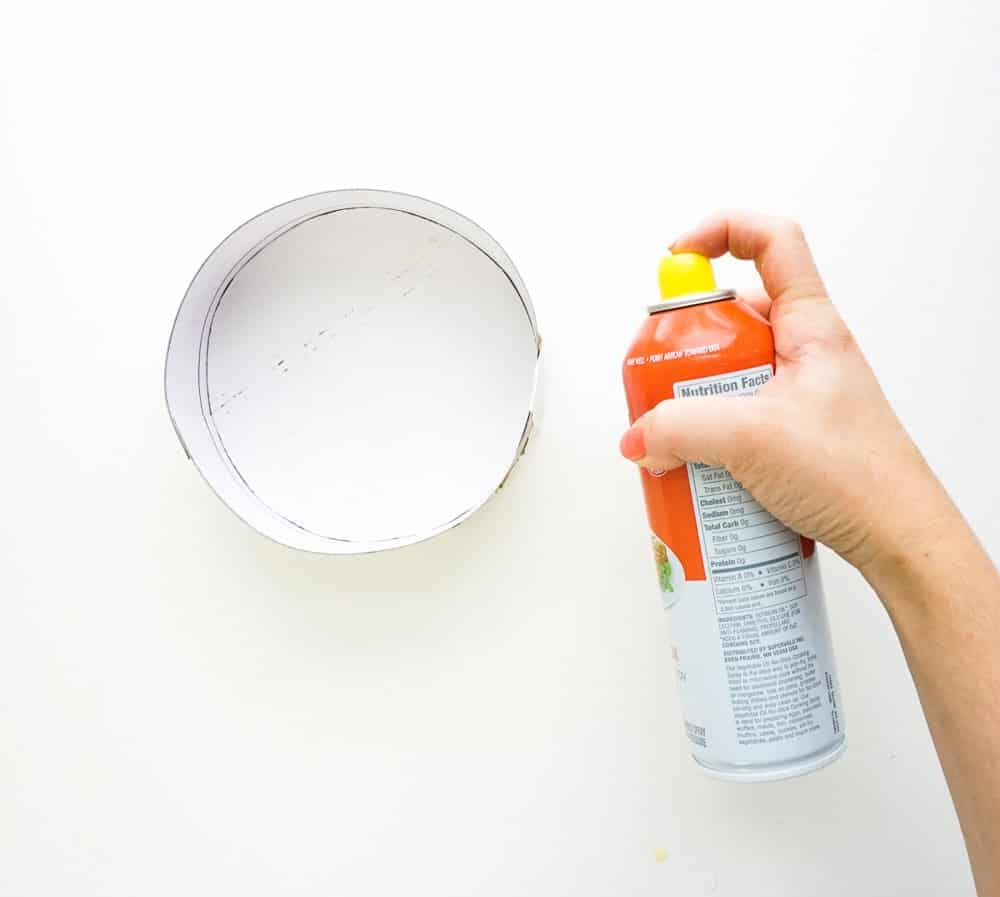 Spray the inside of the mold with cooking spray.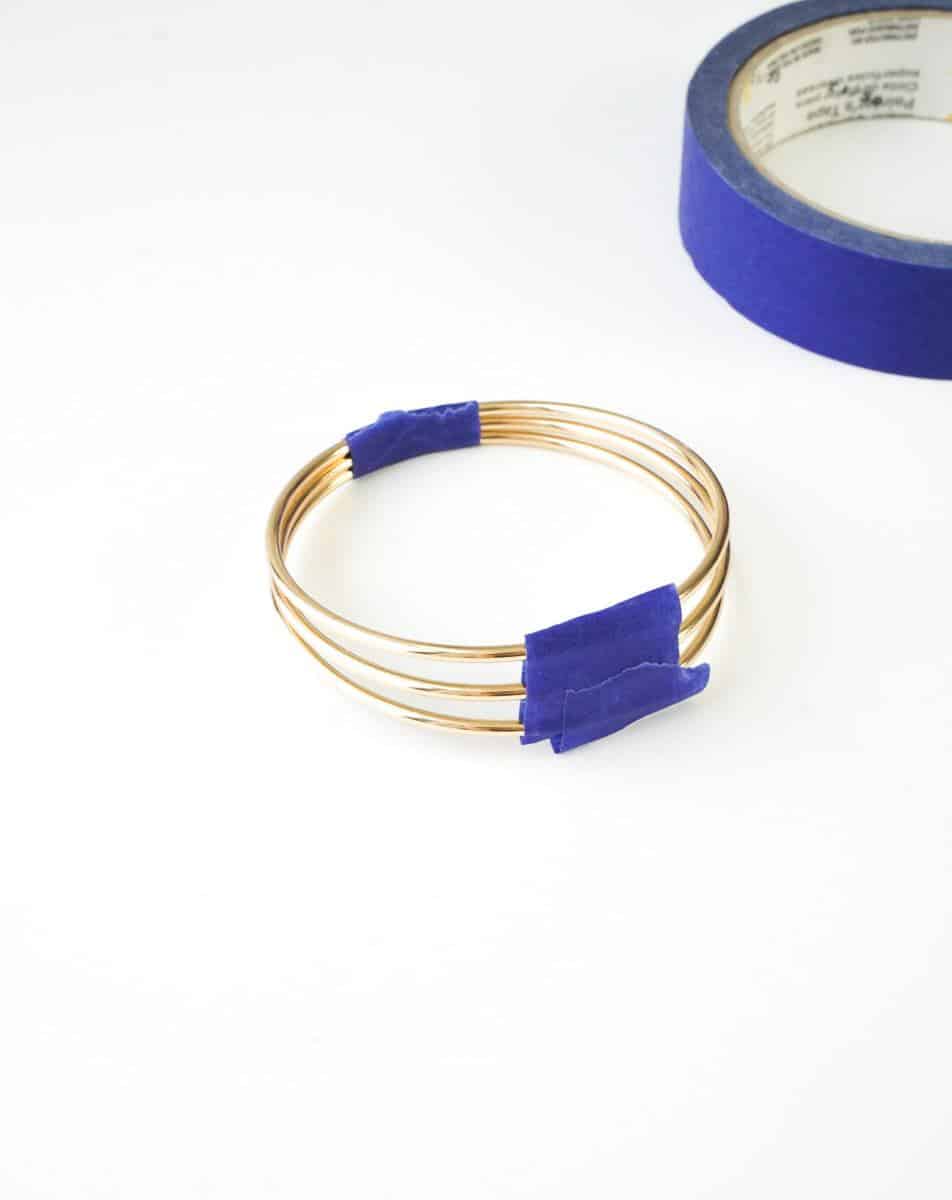 Tape the gold rings together: either tight to one another or slightly splayed.
Mix up the concrete with a 2 parts concrete to one part water ratio and pour into the mold until you reach the 1/2″ guideline.
Place the gold rings in the center of the wet concrete and temporarily secure in place with duct tape. Allow the concrete to cure until solid. Remove the cardboard mold.
Sand down uneven edges, and thoroughly wipe off all loose particles.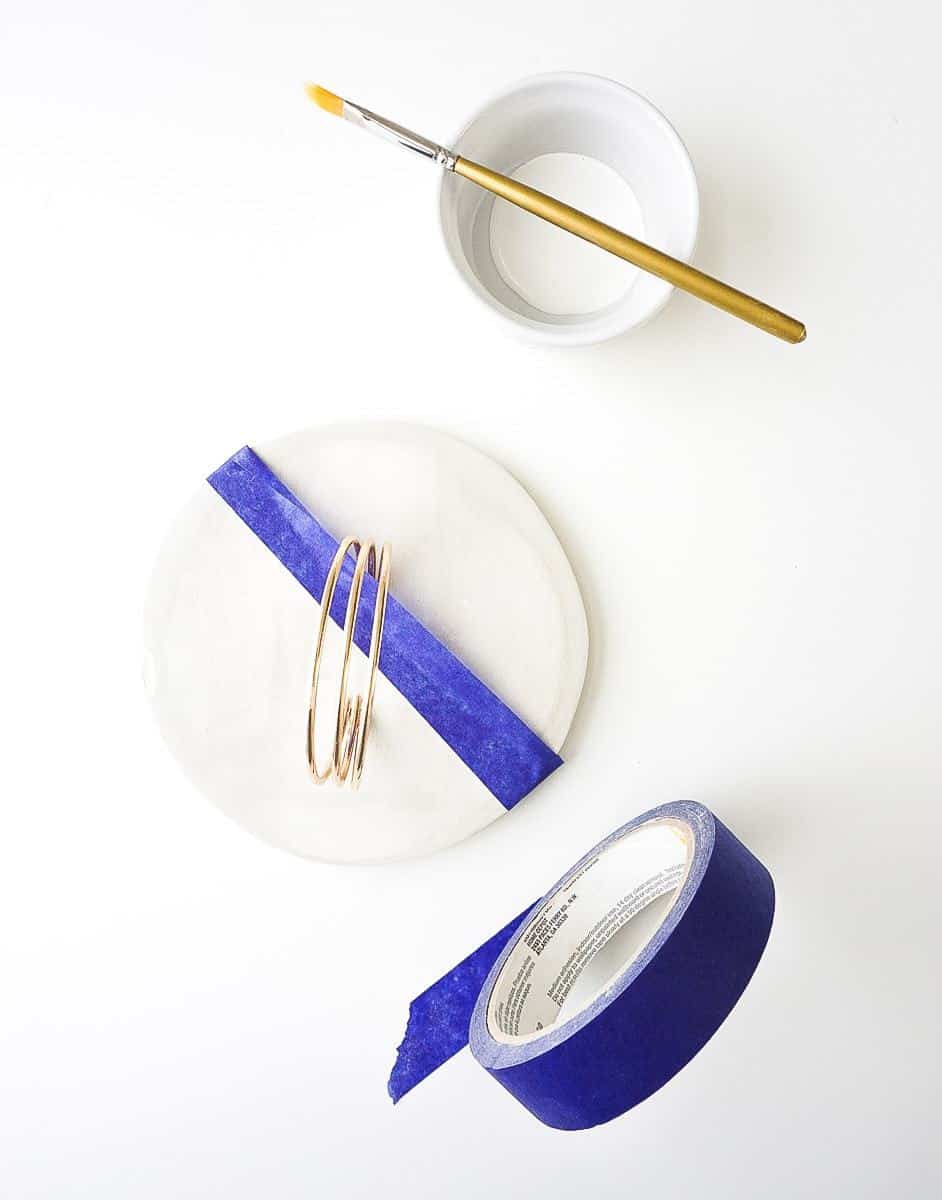 Tape a diagonal line across the diameter of the tray with painter's tape. Paint one half of the tray with white paint. Then finish with a coat of food safe sealer. Last but not least, affix vinyl bumpers to the bottom of the tray and you're all set!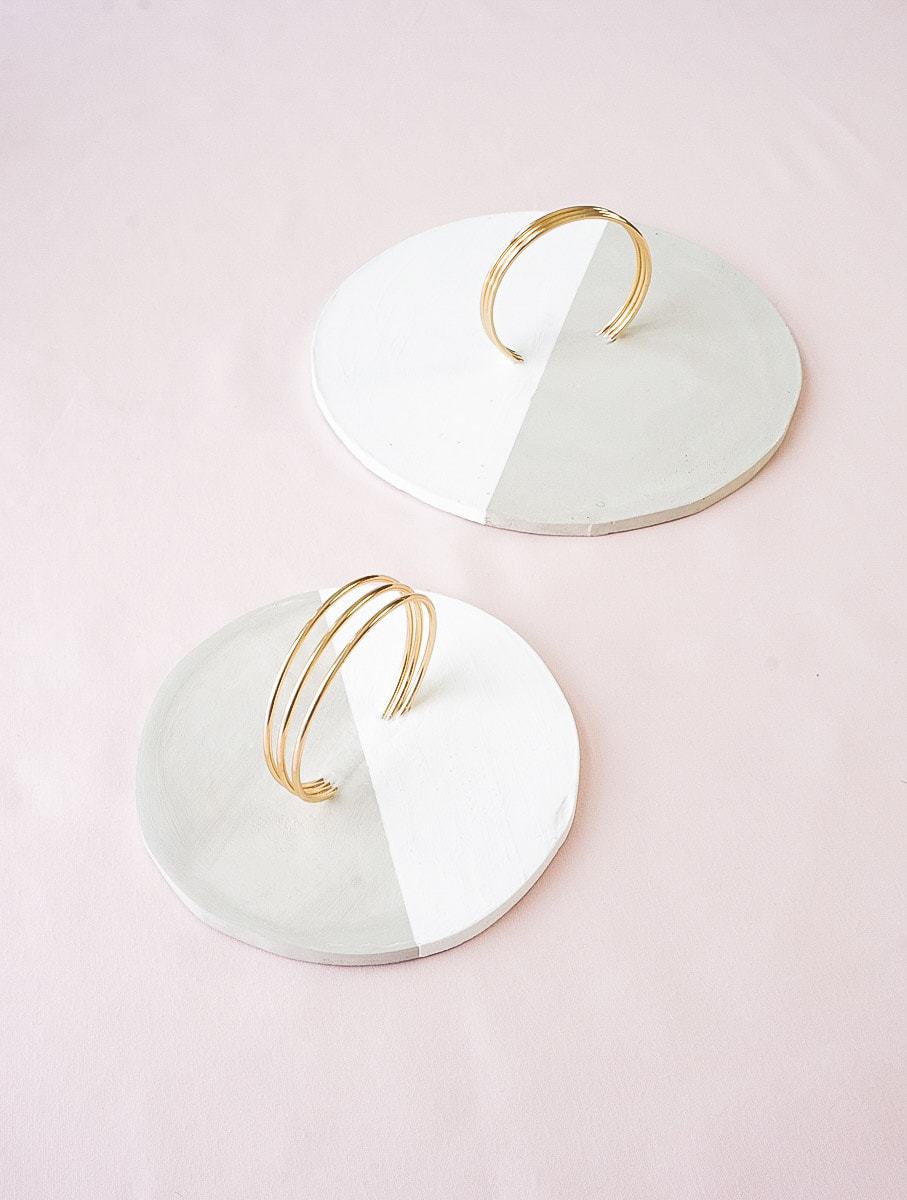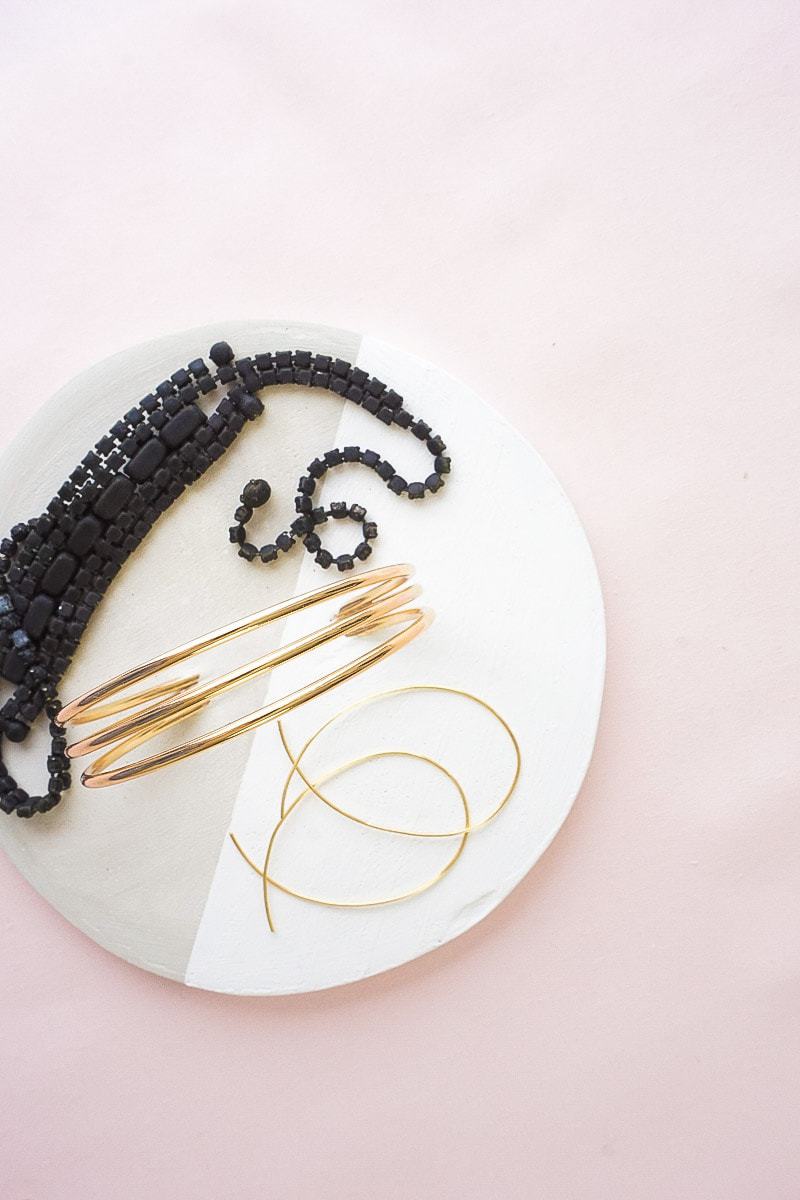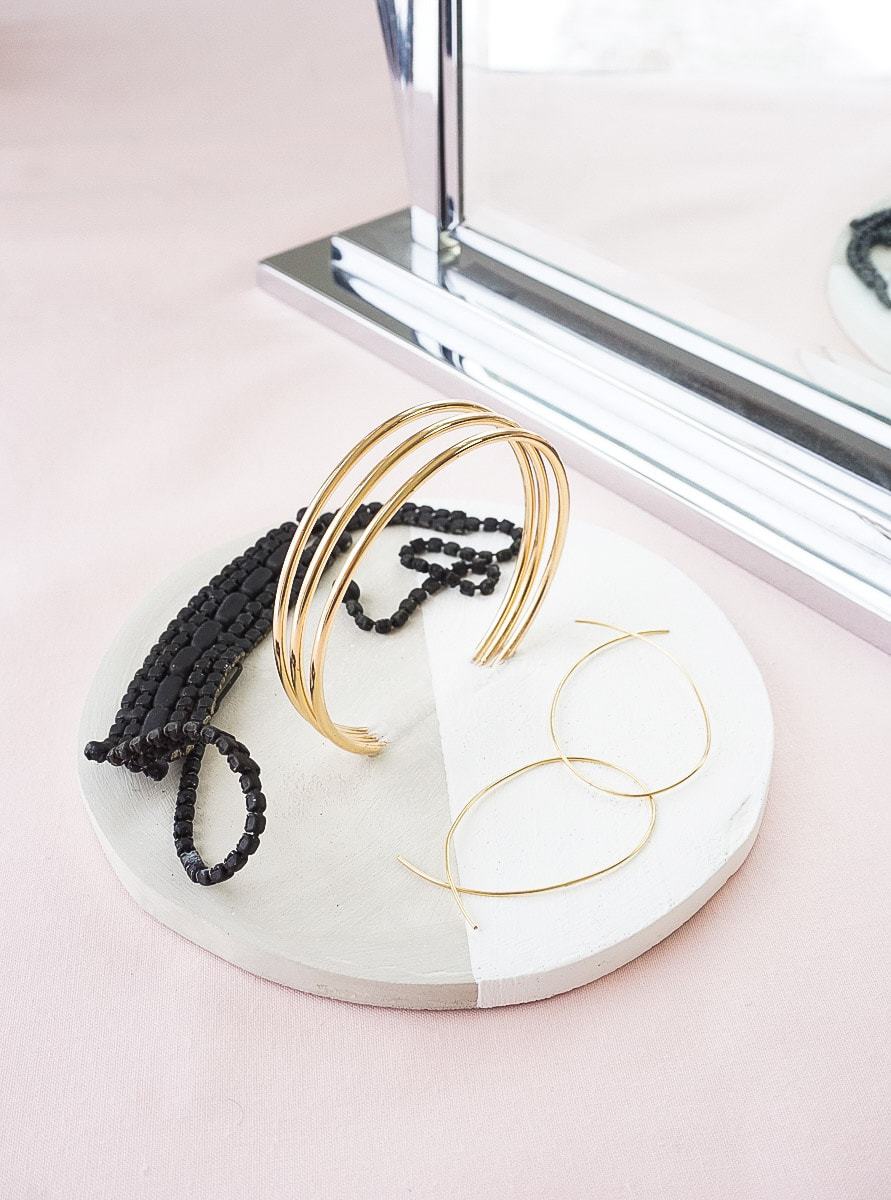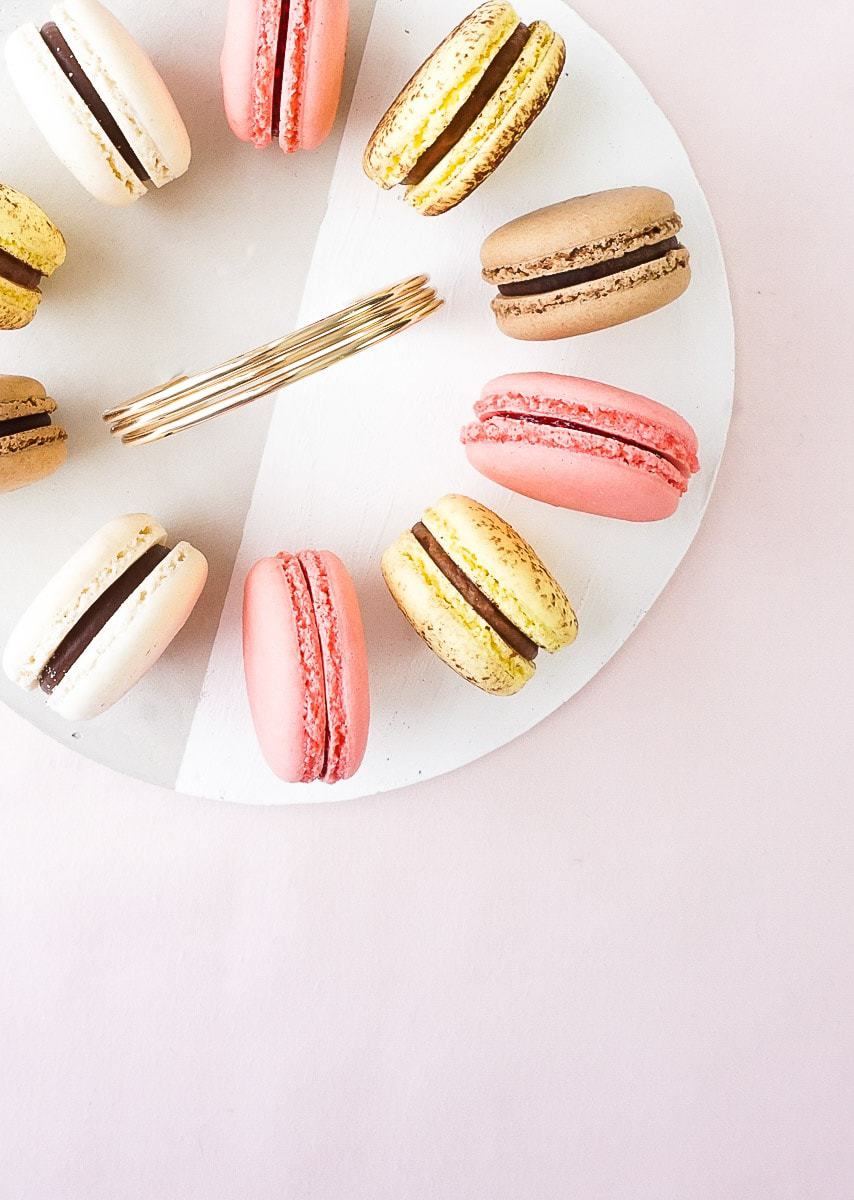 The end result is a fantastically modern tray that's equally at home serving up macarons as it is displaying your favorite jewelry pieces.
Erin Francois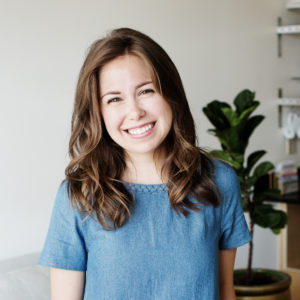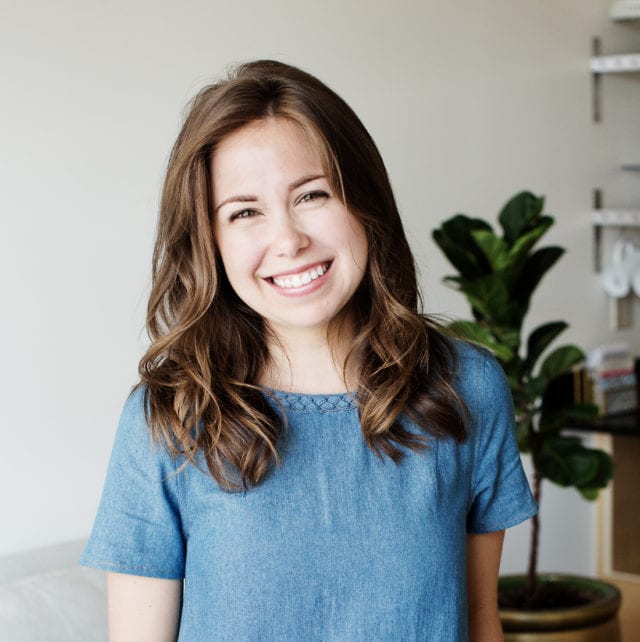 As a diy-er to the very core, Erin calls upon her interior design background to create pieces for the home that work to add beauty, function and a loaded dose of handmade soul to our everyday.