When it's still over 90 degrees for the foreseeable future, it calls for a Sherry Berry Cocktail recipe on repeat! If you're not familiar with sherry cobblers or sherry in general, you are in for a treat.
My, Ashley Conway's, first experience with sherry was reading Edgar Allen Poe's The Cask of Amontillado in 9th grade. And then I didn't come across it again for another 12 years. I saw amontillado sherry on a spirits list at a cocktail bar in SanFrancisco and could only think of literature class. Unlike Poe's writing, Amontillado Sherry is dry and nutty, ok so maybe it's exactly like Poe's writing! Needless to say, I loved it.
Sherry cocktails are perfect for sipping by the pool, at a picnic, or just on the couch enjoying the air conditioning. Since summer is berry season, I decided to use a variety of fresh, plump berries to create this Sherry Berry cocktail recipe.
It has raspberries, blackberries, and strawberries that are muddled to give this ruby-hued drink a sweet-tart bite. After mixing and pouring, be sure to add more crushed ice on top, performing your best balancing act before garnishing…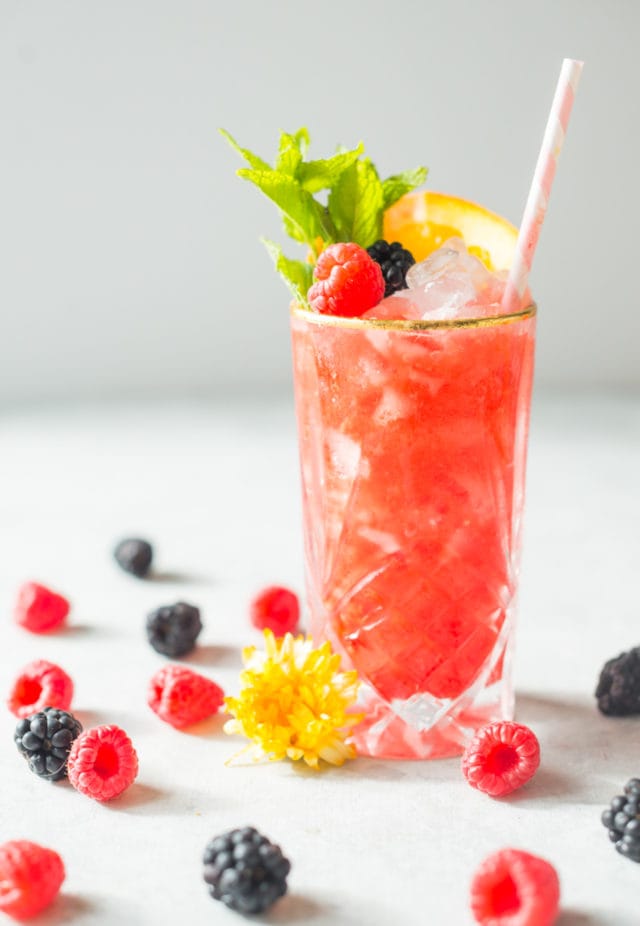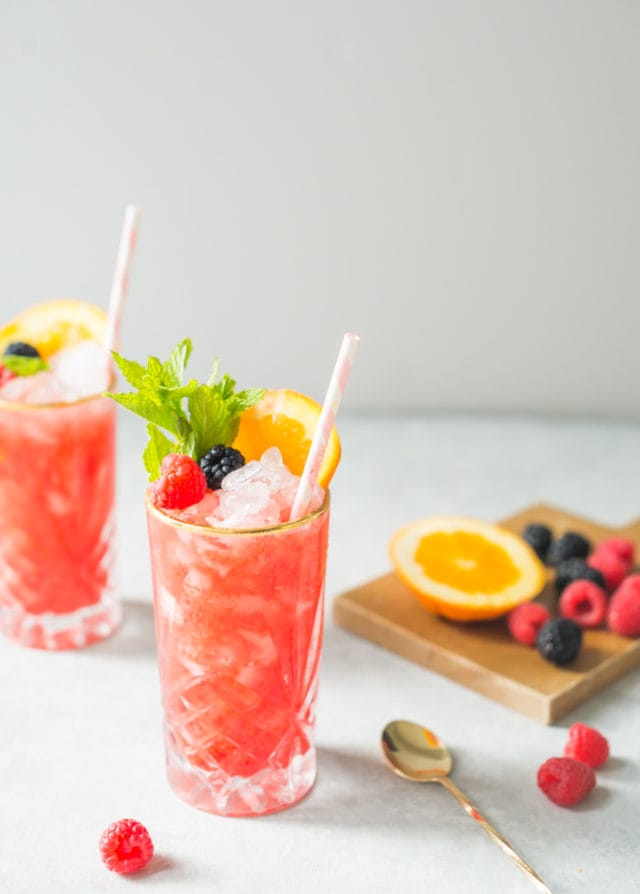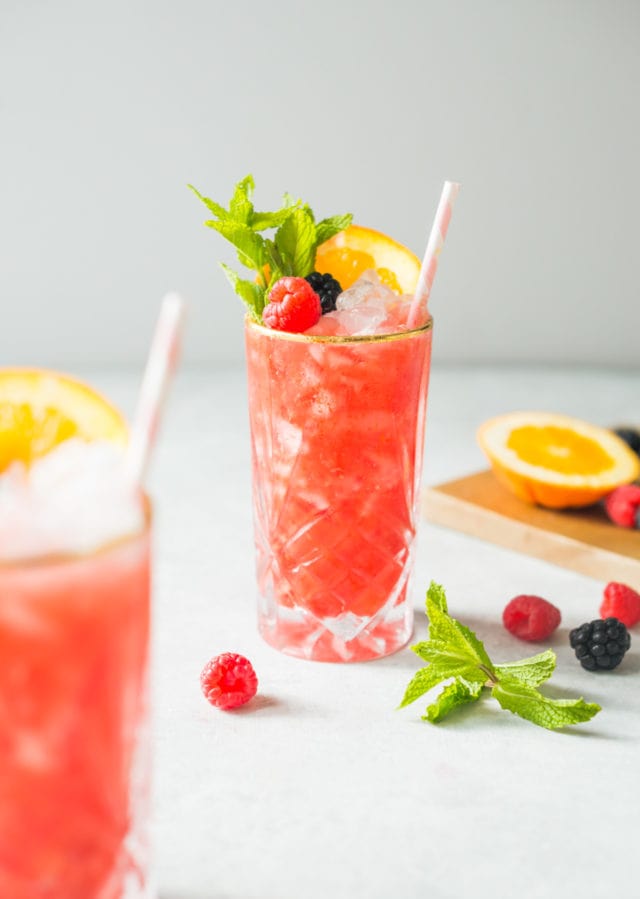 How to Make a Sherry Berry Cocktail Recipe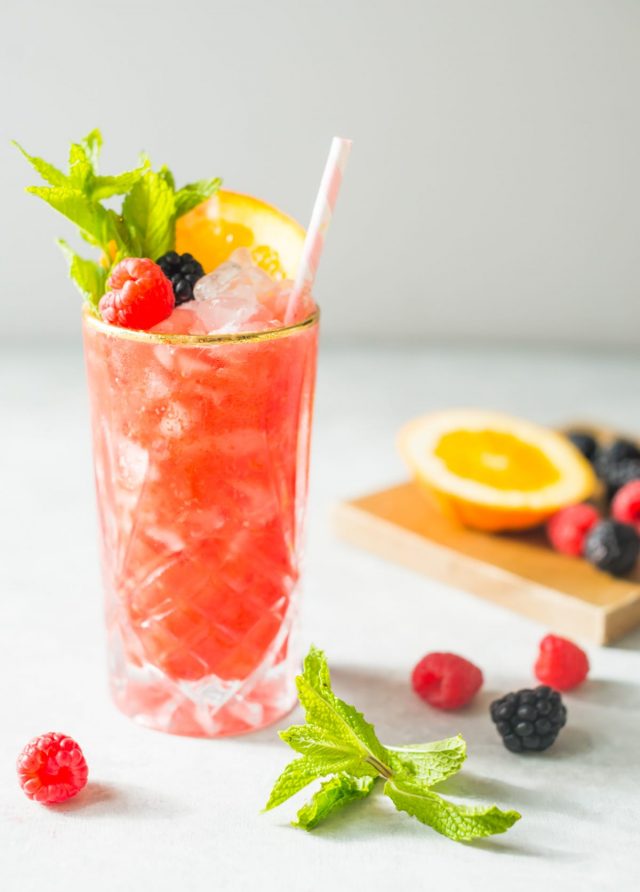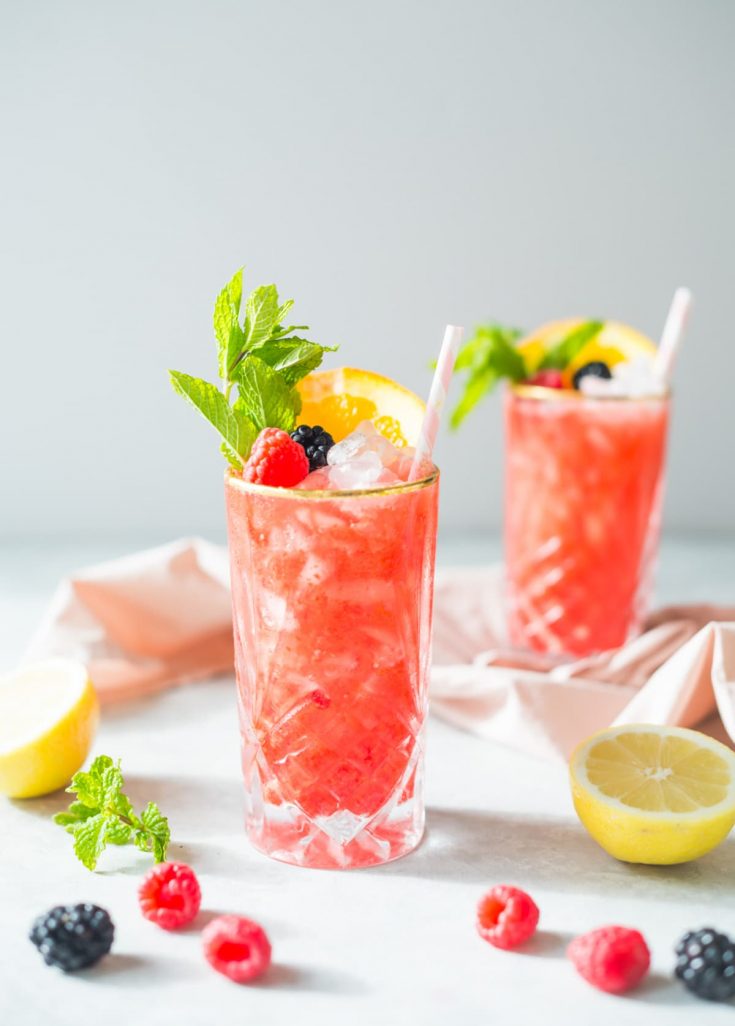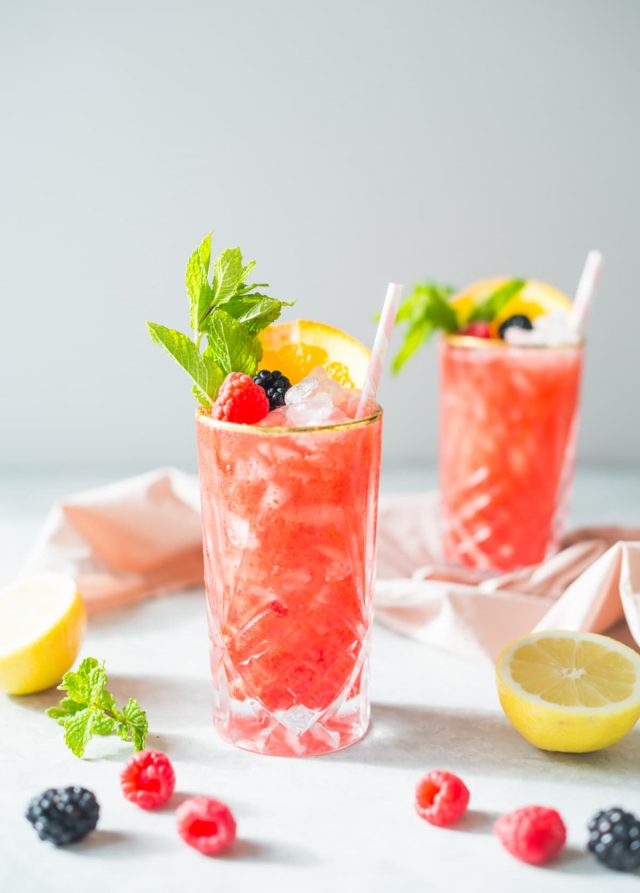 What Is Sherry?
Sherry is a delicious fortified wine (sometimes oxidized). Because of the aging, fortification, and the purposeful oxidization, it has a nutty characteristic with rich fruit notes. It's perfect for mixing in the classic cocktail the Sherry Cobbler. The Sherry Cobbler is a refreshing, long drink with a variety of fruit mixed in, not far off from a Pimm's cup.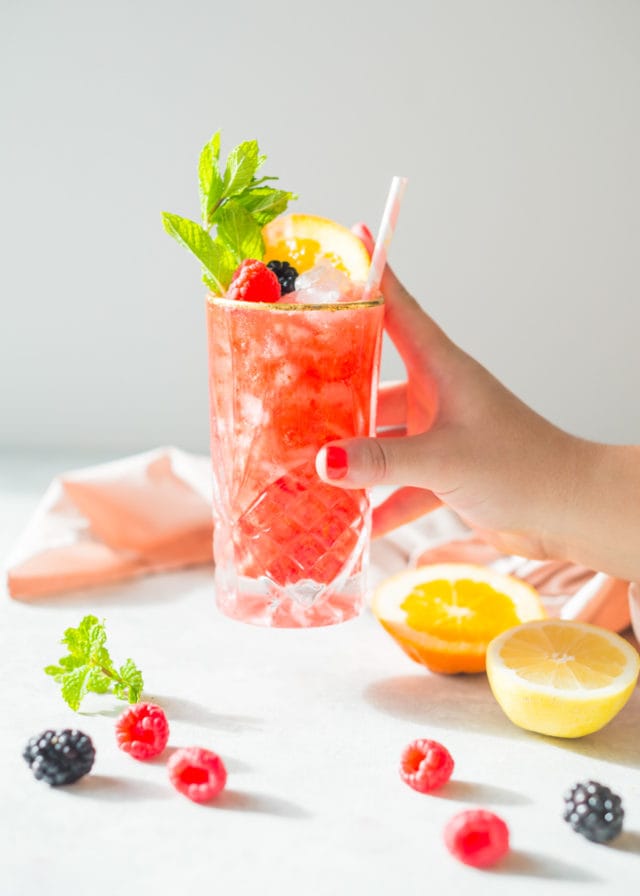 For a fun dessert display to go along with your berry cocktails, check out our Shari's Berries four ways to display desserts ideas right here!
Do you have a favorite go-to berry cocktail for using up the rest of your summer produce?
If you're looking for more berry inspired posts, see our favorite cocktails and recipes to pair with this sherry berry cocktail recipe below!
Ashley Rose Conway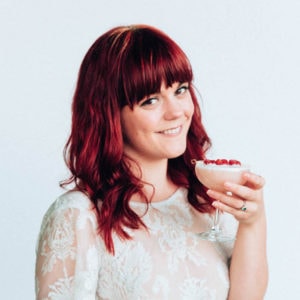 Ashley Rose Conway is head cocktail shaker, recipe developer, stylist & photographer over at Craft + Cocktails, a site devoted to the art of making & shaking.