All Winter long I dream about spending warm summer nights outside, in the backyard, or dinner al fresco. How about you?! To make sure it stays mosquito free and hangout-friendly all summer long, I, Erin, worked up some simple citronella candles using essential oils and soy wax that not only keep the bugs away, but look pretty too. The candle vessels are wrapped with vinyl balloons (of all things!) creating a colorful, 'dipped' look', without actually having to bust out the paints. No mess here!
If you're looking for an effective way to keep the mosquitoes away this summer, give these DIY balloon dipped citronella candles a shot. They're packed with citronella essential oil and provide the prettiest ambient glow as the sun begins to set…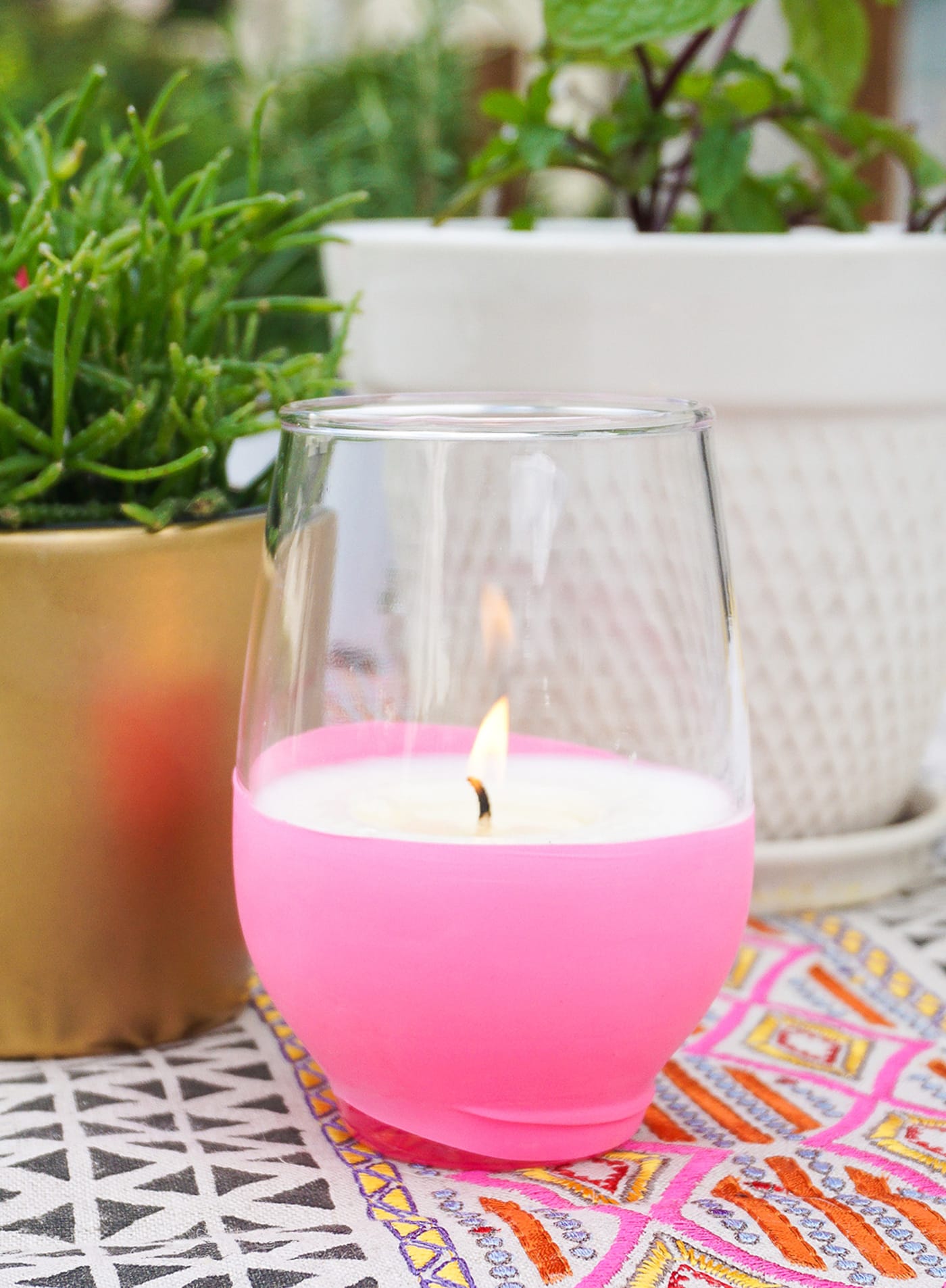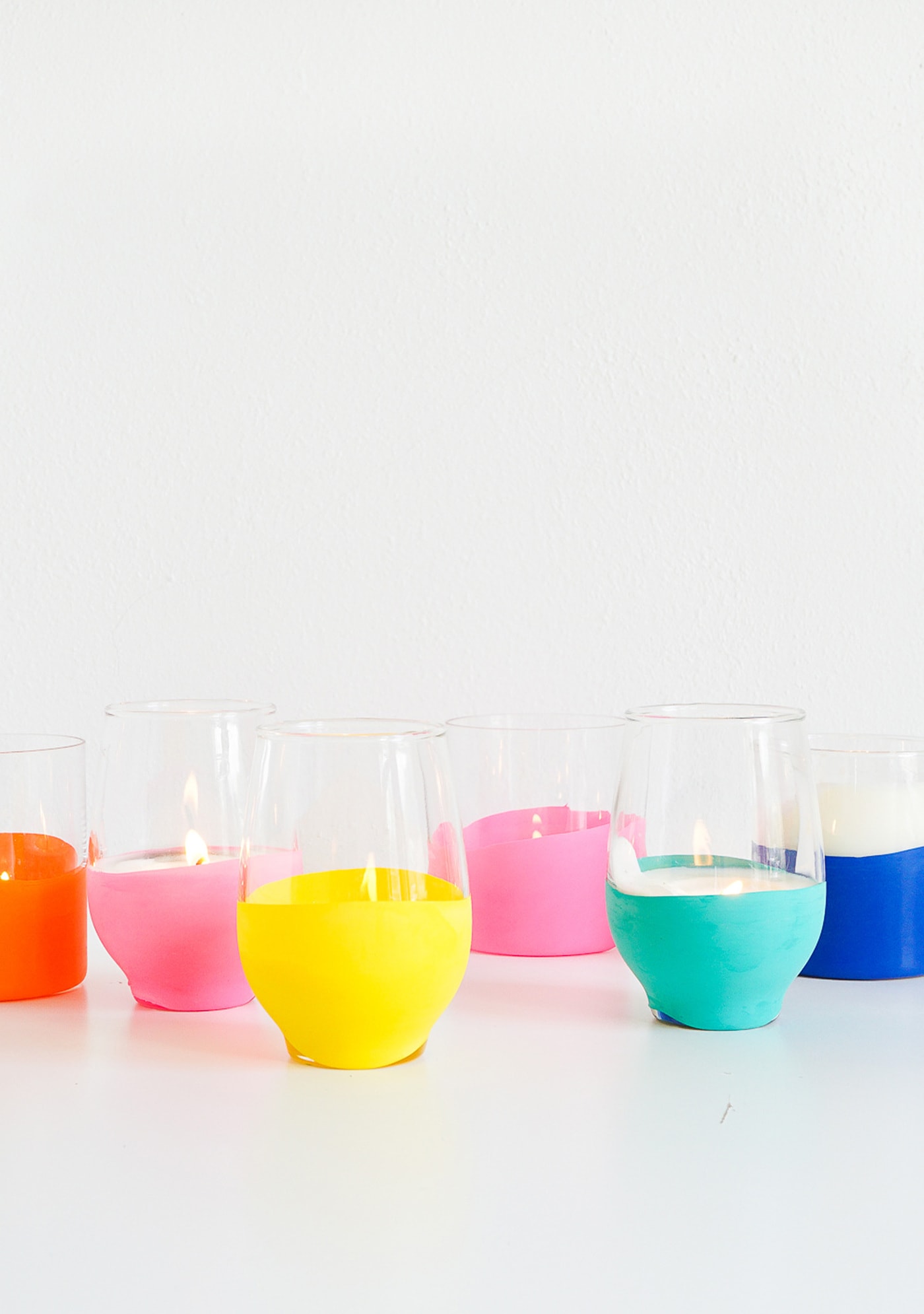 Saucepan
Stir stick – a wooden kabob stick works great!
Scissors
Pencils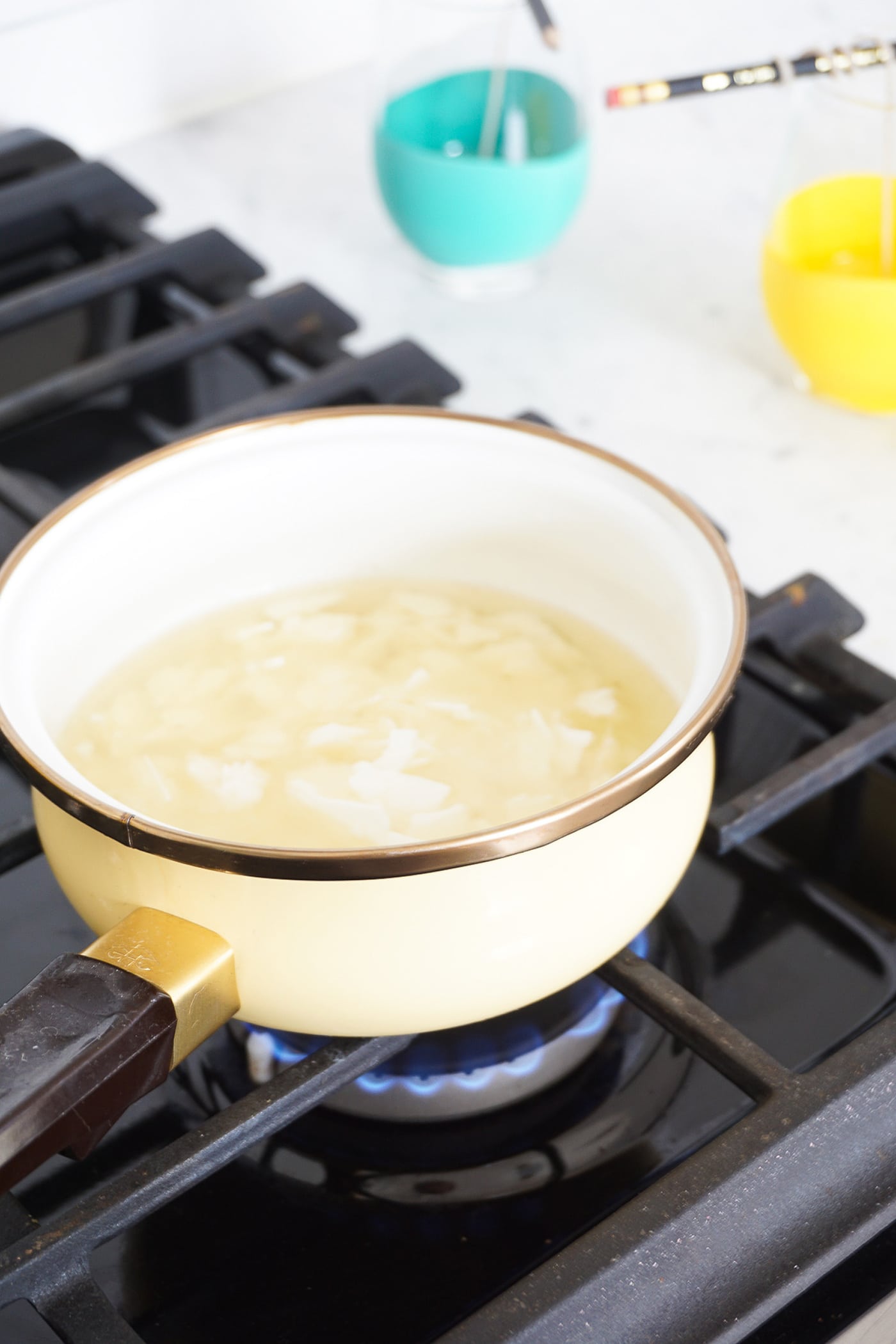 Measure twice the volume of the amount of wax you'd like in each glass vessel, and melt on the lowest setting in a saucepan solely dedicated to candle making. (I picked one up a thrift store.) Use a stir stick to stir the wax every so often.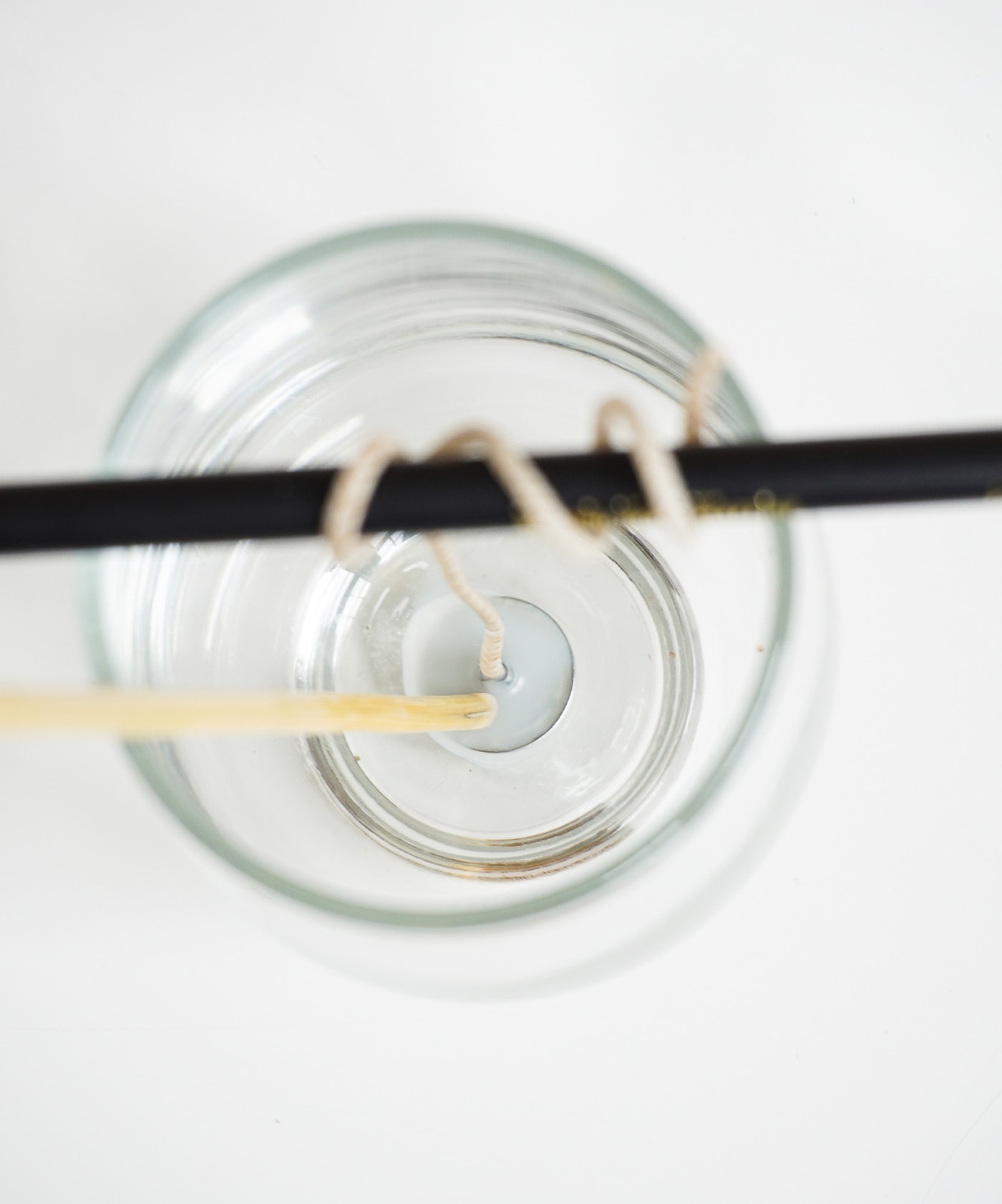 While the wax is melting, place a wick in each glass tumbler. Wrap the excess wick around a pencil, and rest the pencil on the opening of the tumbler.
Once the wax is melted, remove from heat, and dip each metal wick plate in the wax. Then adhere to the bottom of the glass. Use your stir stick to set in place.
By this time, the wax will have cooled slightly, and we're ready to add the essential oil. I used roughly 150 drops (50 drops per 1c unmelted wax chips) to make sure they'd pack enough punch to keep the mosquitoes away. Add the essential oil drops right into the saucepan of wax and give it a stir.
Divide the the wax between the glass tumblers. Center the wicks, and allow the wax to cool for about 2 hours, then trim the wicks to 1/4″ with a scissors.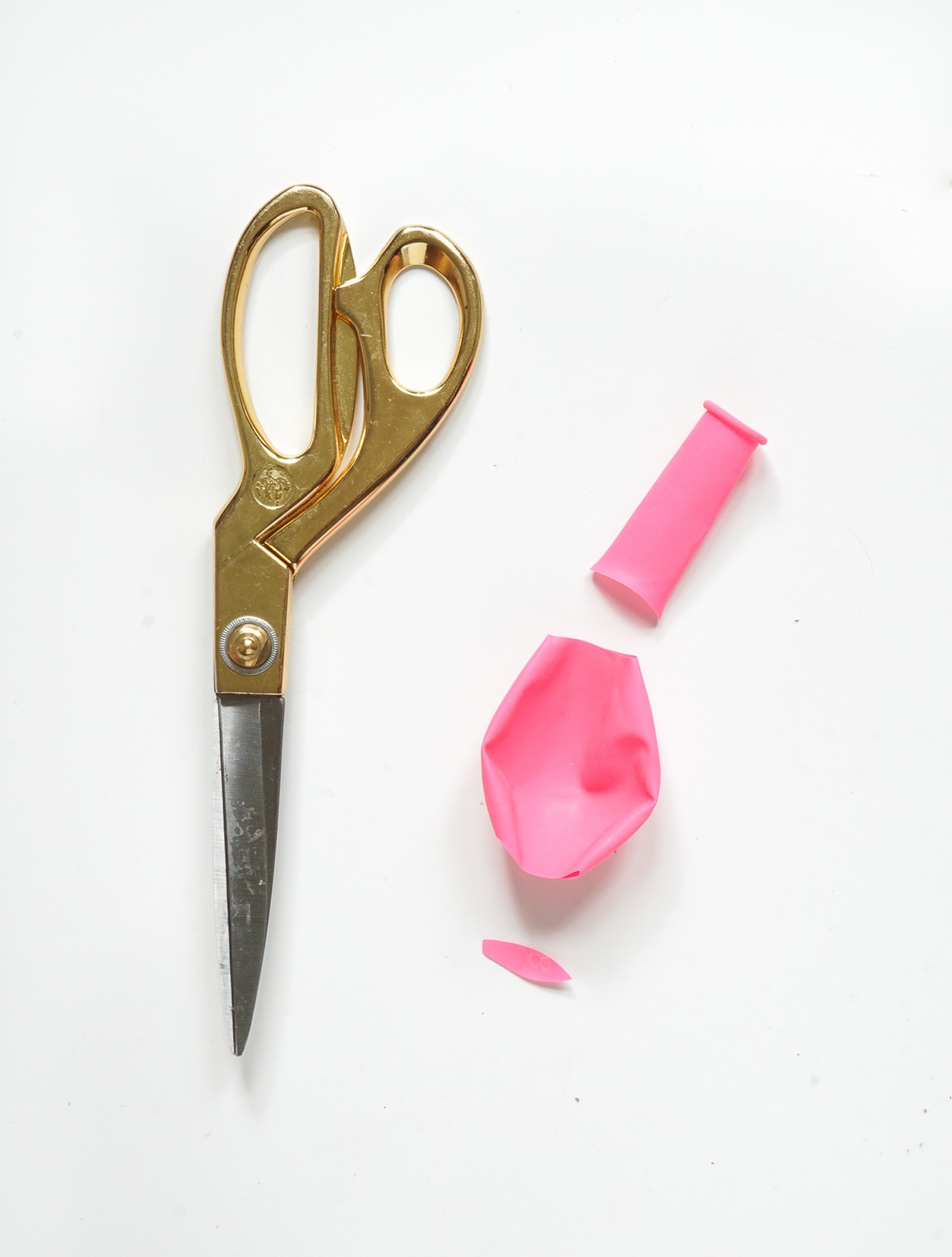 Prepare the balloons by trimming off the neck of the balloon and the bottom point with a scissors.
Stretch and slide the balloon onto the bottom 1/3 of the glass. It'll take a little adjusting to get it into place.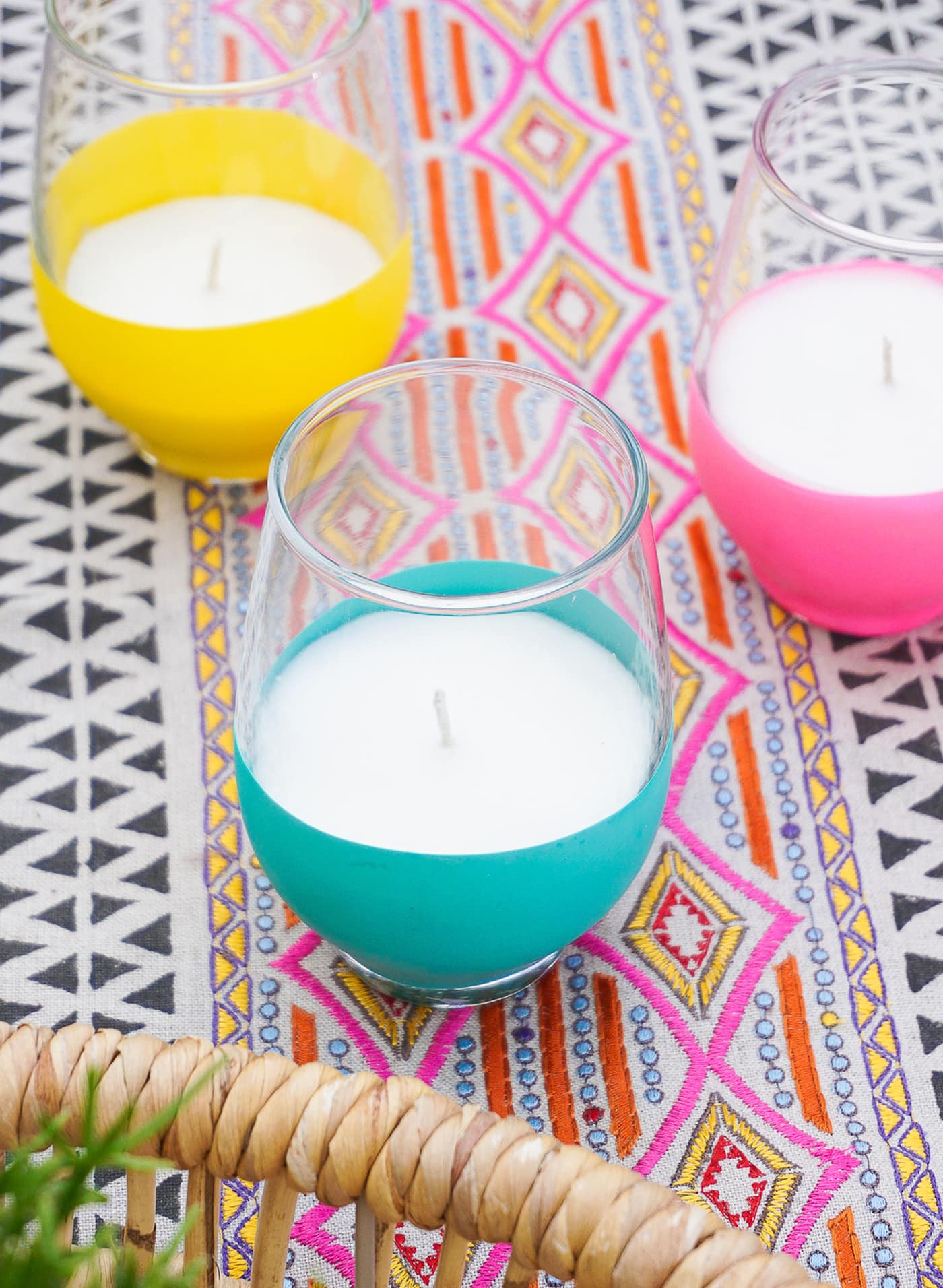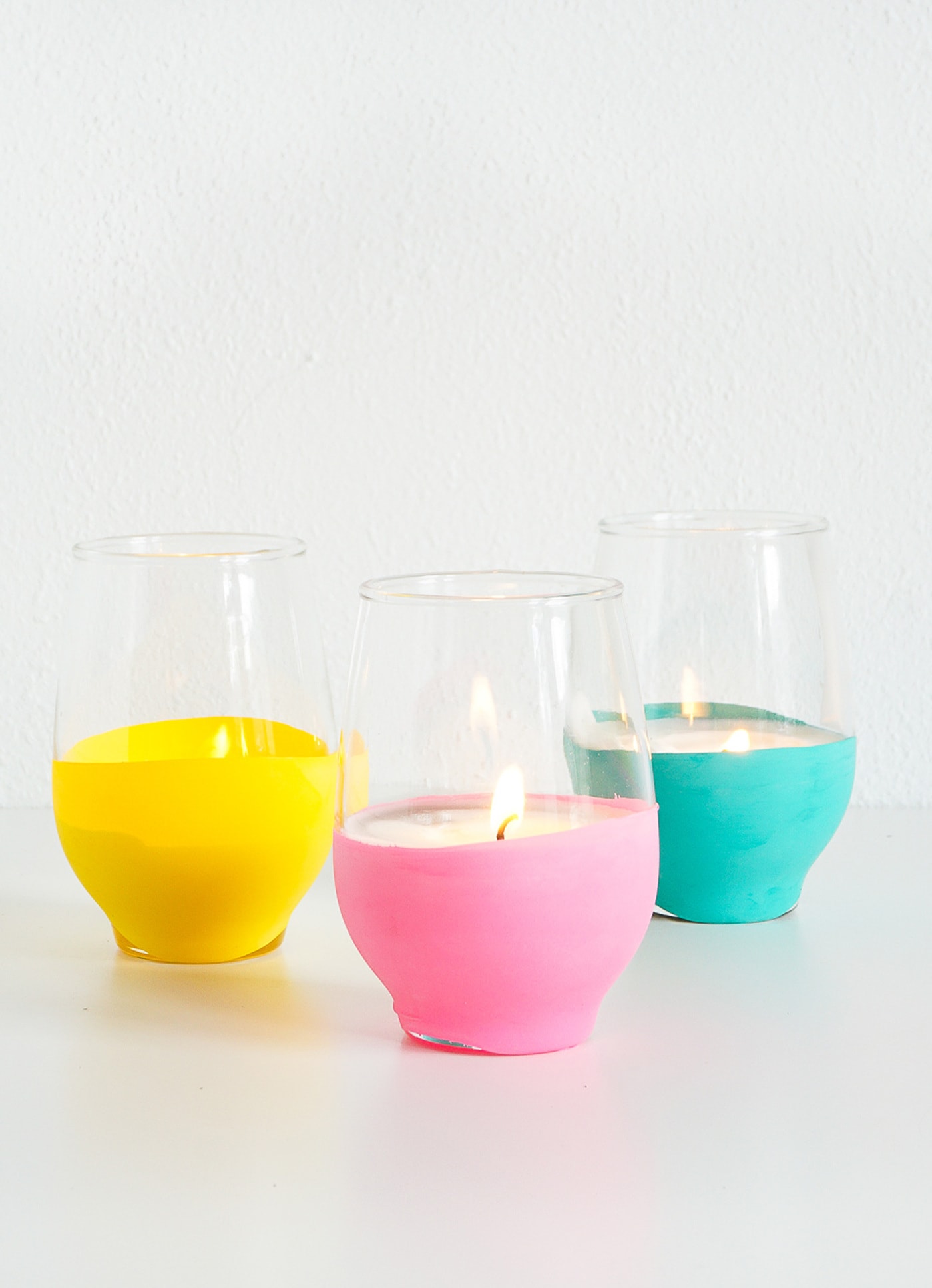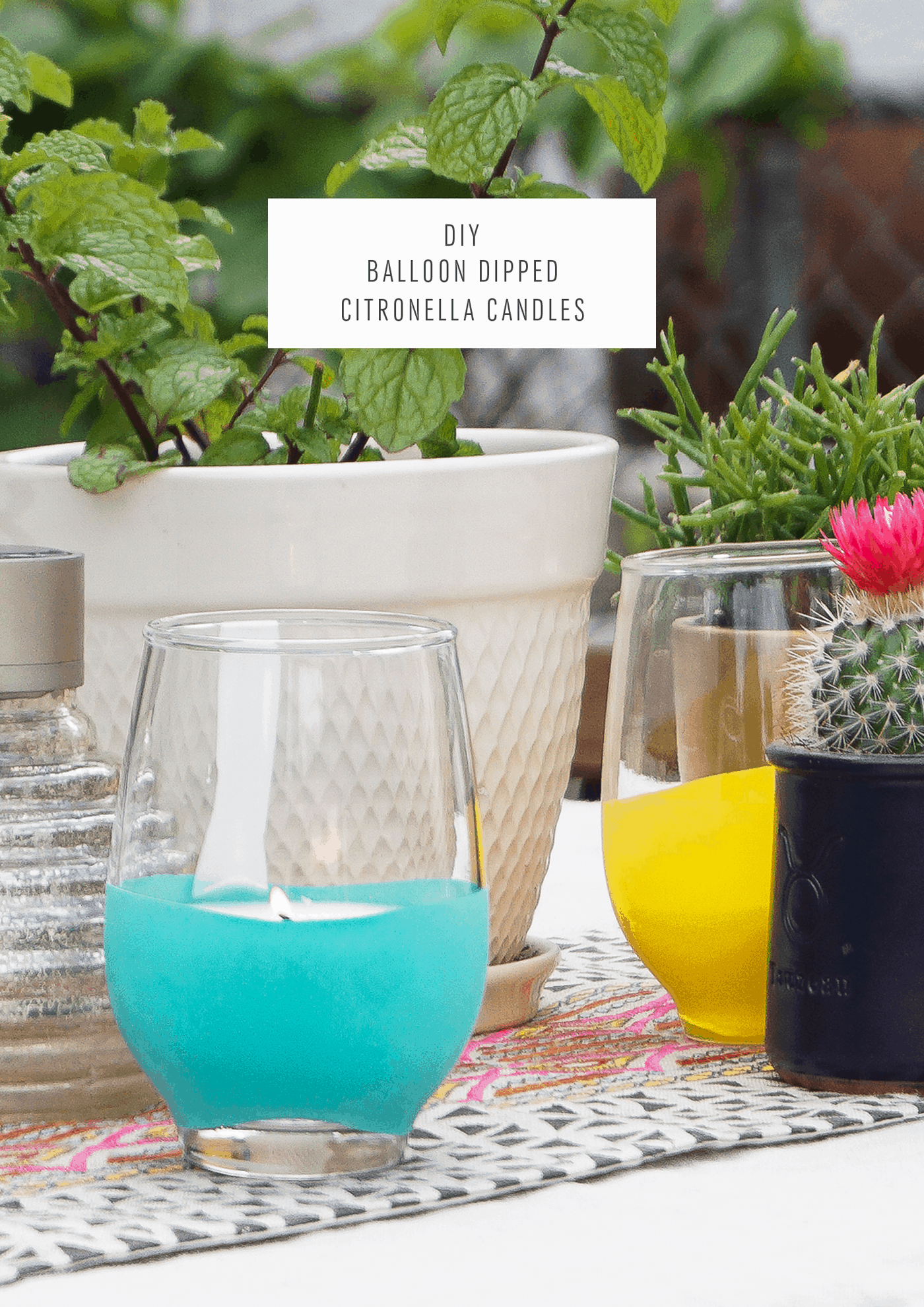 Citronella is my go-to for mosquito repellent, but I've also heard lemongrass is a great insect deterrent too. Has anyone tried DIY lemongrass candles with great results? We'd love to hear your best kept mosquito repellent secret!
Erin Francois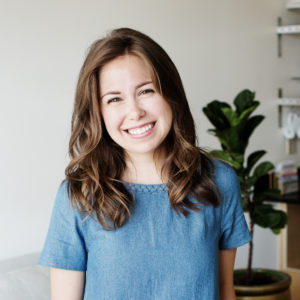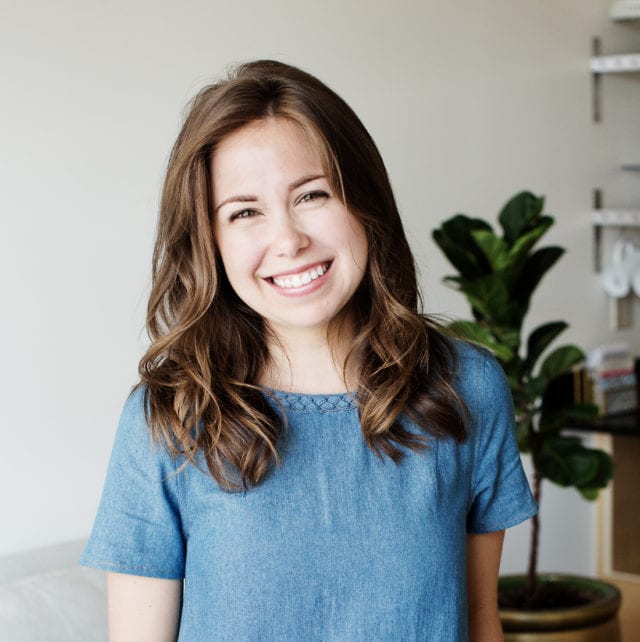 As a diy-er to the very core, Erin calls upon her interior design background to create pieces for the home that work to add beauty, function and a loaded dose of handmade soul to our everyday.