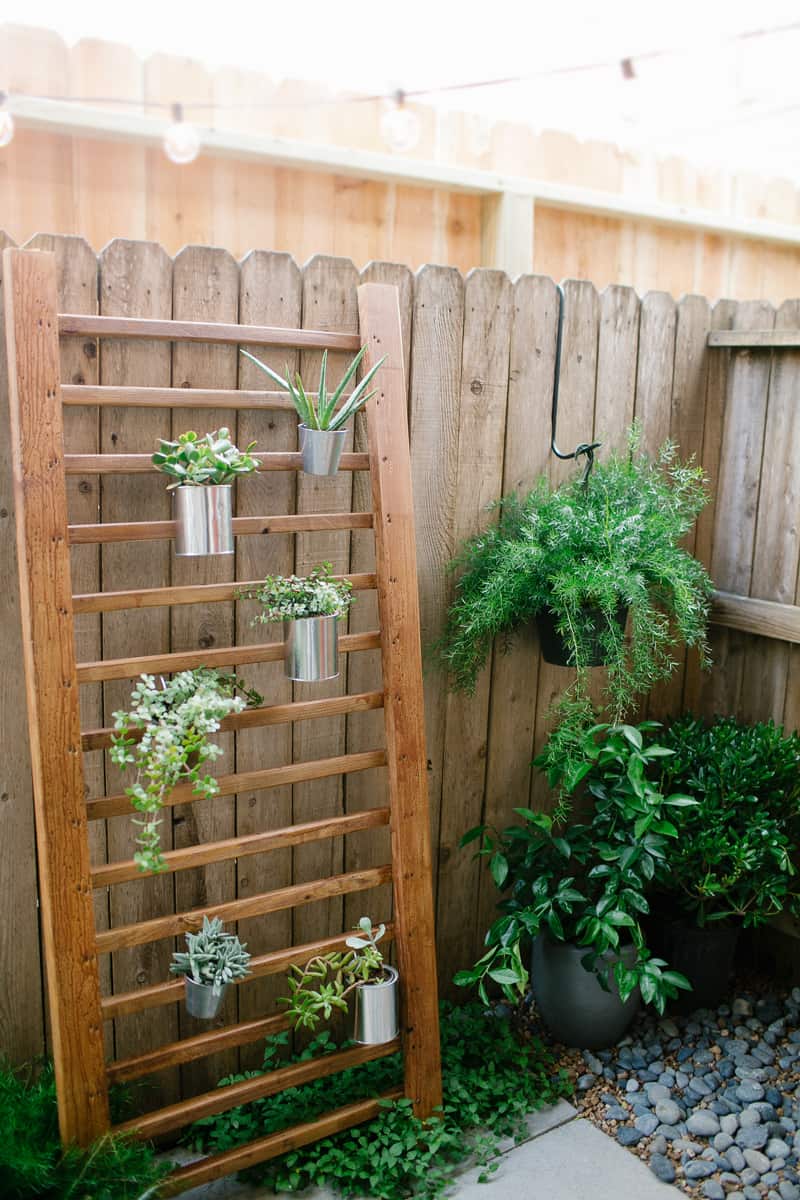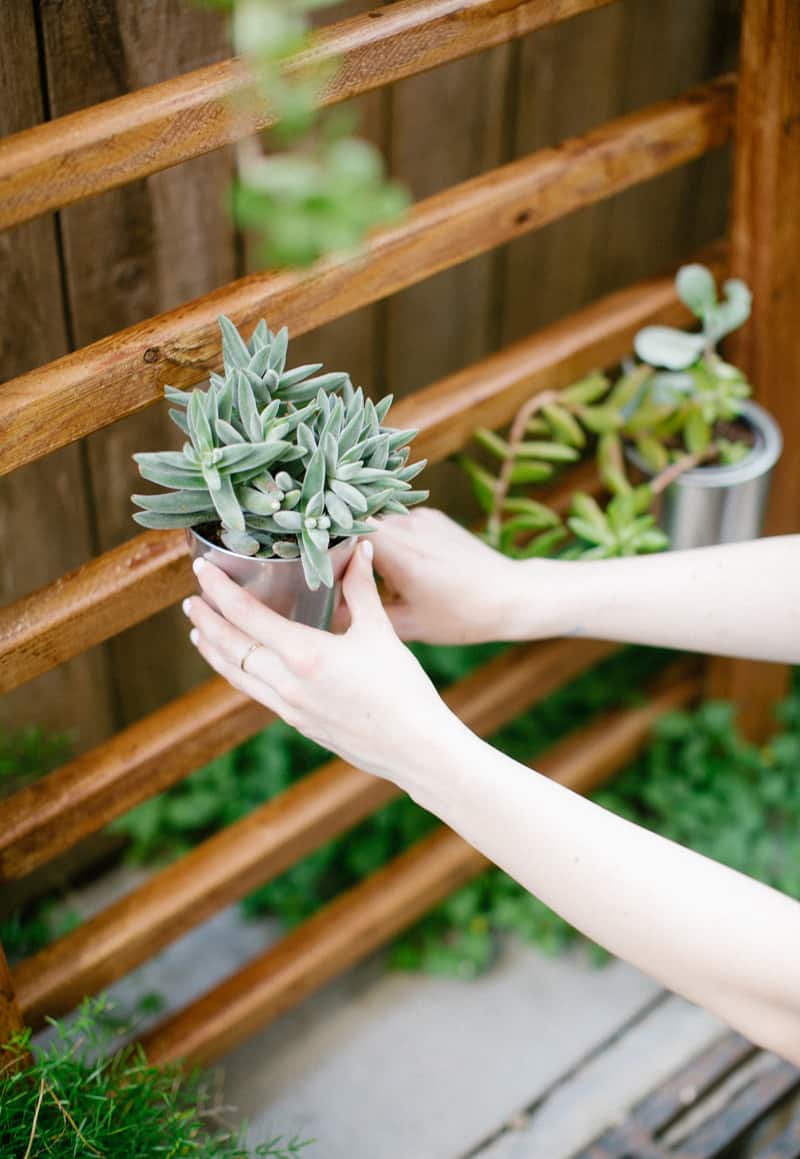 photos by Kimberly Chau
I teamed up with Home Depot a few weeks ago to give my "backyard" a little facelift as a part of their Style Challenge series. I use the term backyard very lightly because really it's just a gloried 20×10 foot space that has a privacy fence around it. You can't ask for a whole lot when you live in the middle of Houston, the land of townhouses and people that don't know how to drive around bicycles. Just being honest…
As I was saying, it's just enough space for a little dining area, a few plants, and an awkward empty space along the patio drain. The unfortunate part is that the drain can't be covered up and the weird empty spot in front of it also happens to be the first thing you see when you walk out onto the patio. To come up with something to fill the space that wouldn't obstruct the drain, I recreated the succulent walls you see all over Pinterest except I used a wooden handrail from the lumber section… which requires almost zero effort and isn't nearly as bulky. Take that wooden pallets!
Waterproof outdoor wood stain and paint brush
Potted succulents in any type of planter you can drill a hole through, I used paint tins
Screw-in plant hooks
Drill and drill bit (bit the same size as the plant hook)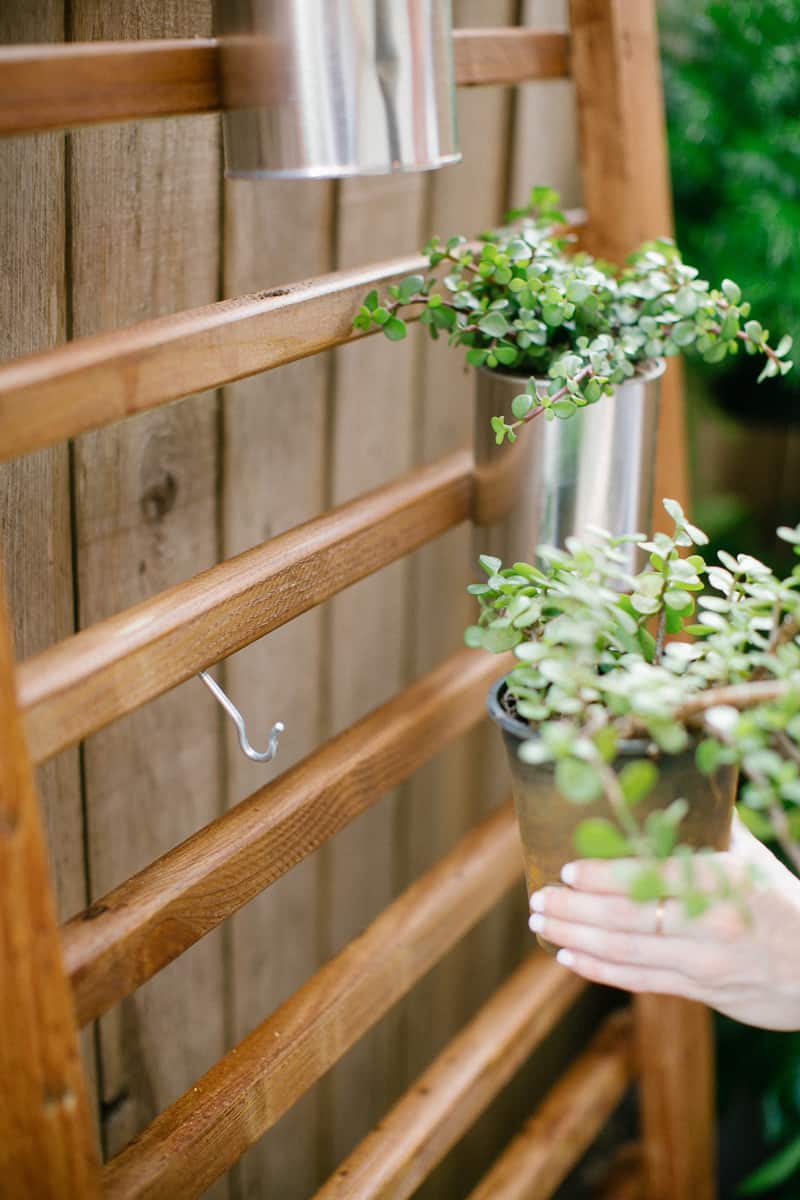 First, paint the stain onto the handrail then let it dry. Lean the banister along the wall of fence where you want it placed, then decide where you want the plants to hang on it before you drill any holes.
Once you've decided, drill a hole at an angle on the bottom side of the railing and then twist in the screw-hook. Next, drill a hole in the back of your planter and then slip the planter over the edge of the plant hook to hang in place.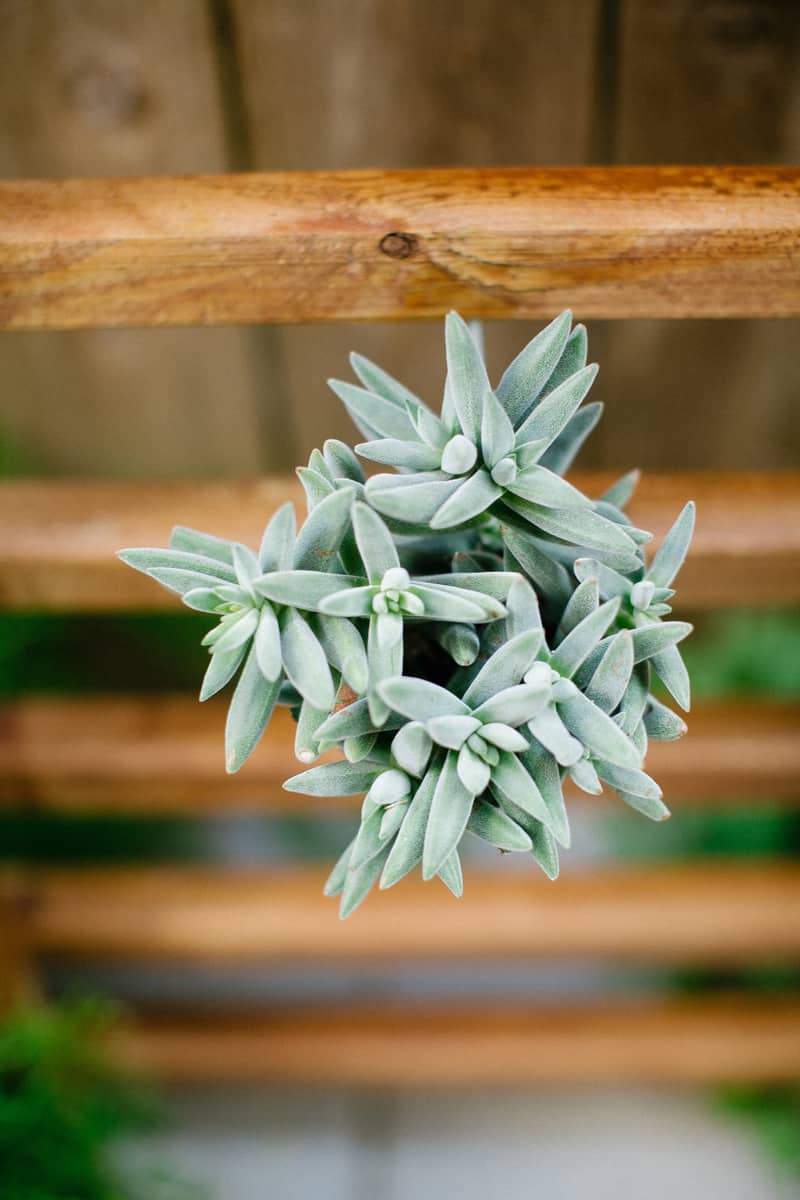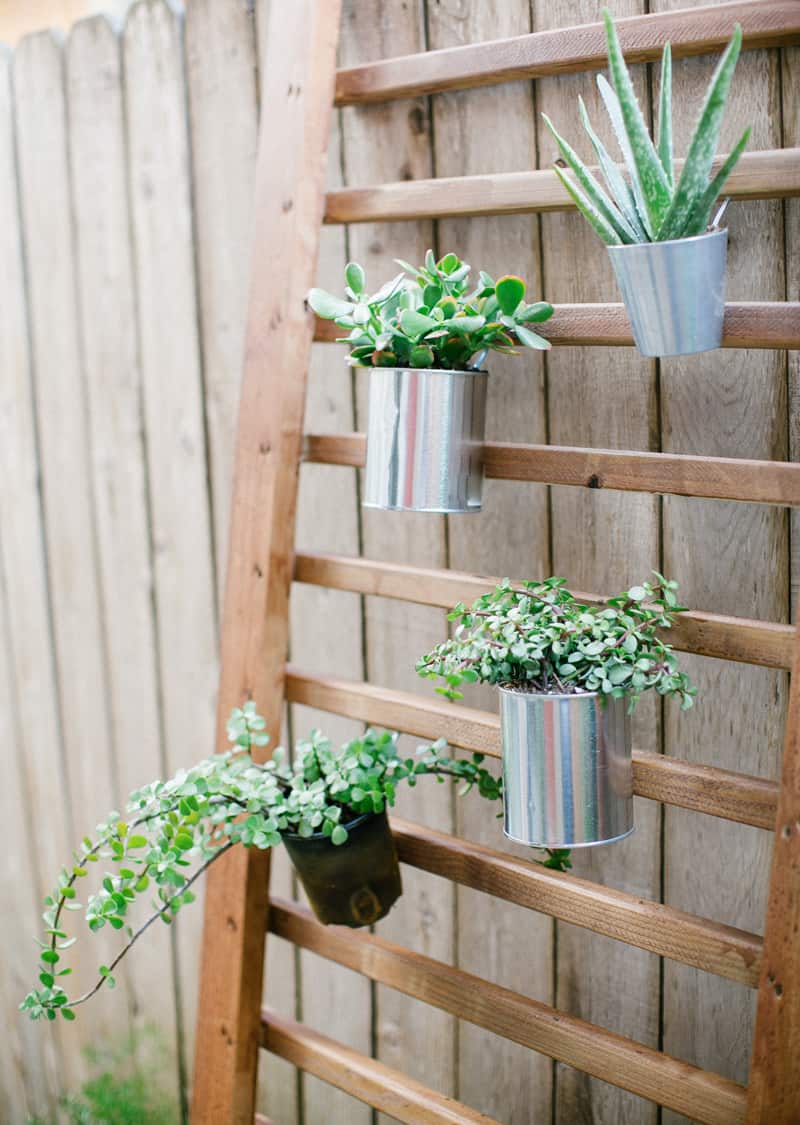 Later I'll show you another nifty project I made for small spaces, and the before photos of my backyard. I know you're excited about seeing those, ha!
photos by Kimberly Chau Photography – Materials for this project were courtesy of Home Depot.