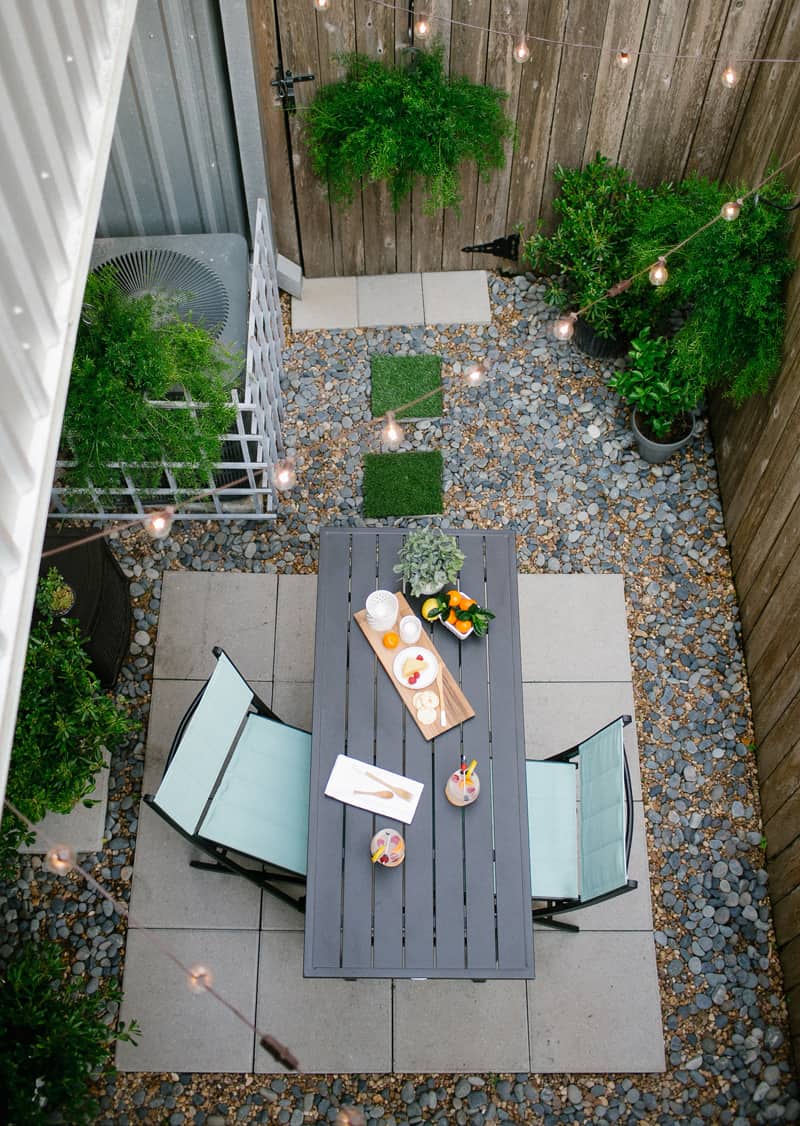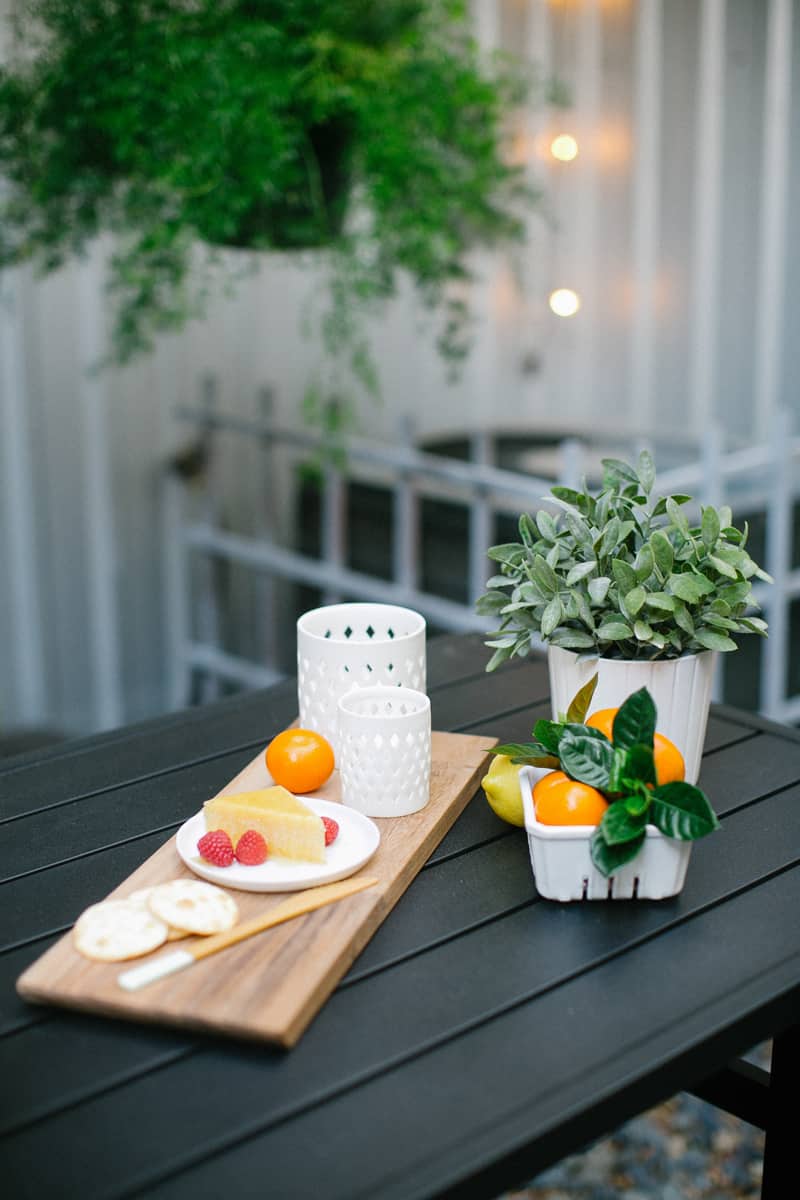 photos by Kimberly Chau Photography
It actually pains me a tiny bit to upload the before photos of my backyard with all of the pretties I post here on S&C, but you won't get the full effect unless I do, so this one's for you guys! My full makeover reveal is on the Home Depot blog today where you can see all of the extra product details, a quick and easy DIY to disguise an ugly air conditioner, and possibly the most random way you could ever use shower curtain liners for decor (can you guess how?!). In the meantime, I'll give you the before tour…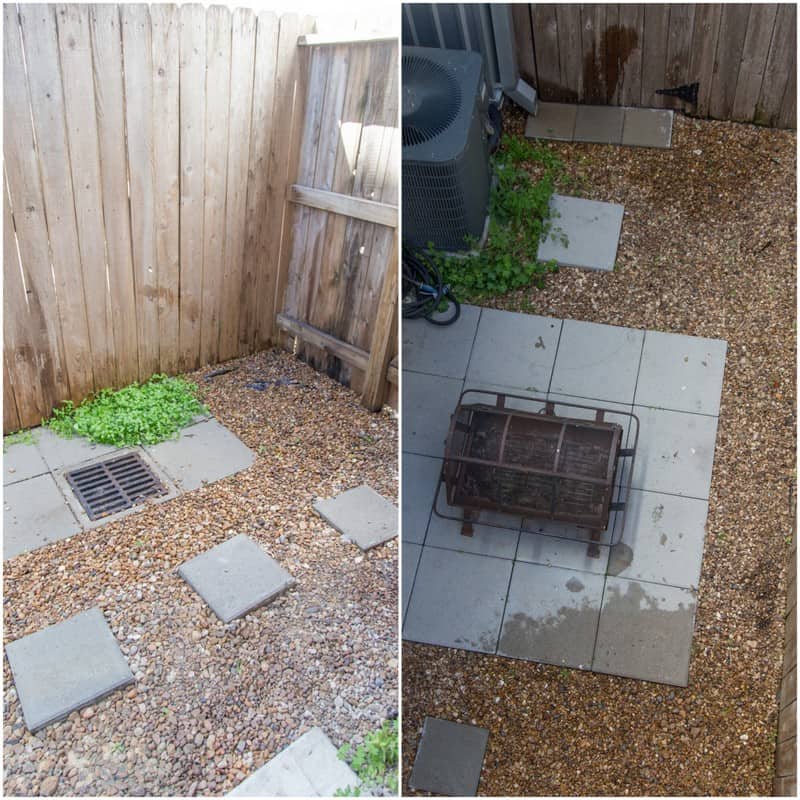 When I first moved into this house there was nothing but black tarp and messed up pebble stones. My dad actually put in the concrete stepping stone pad and walkway, and filled in the stone just so that the area wasn't a complete eyesore and the water were drain away from the house. I still never used it much just because it wasn't something that was within my budget or a huge priority right away.
Now that it's been a little over a year, it was due time. With the right sized outdoor dining table, some accessories, a whole lot of elbow grease, and DIY power, it looks way different!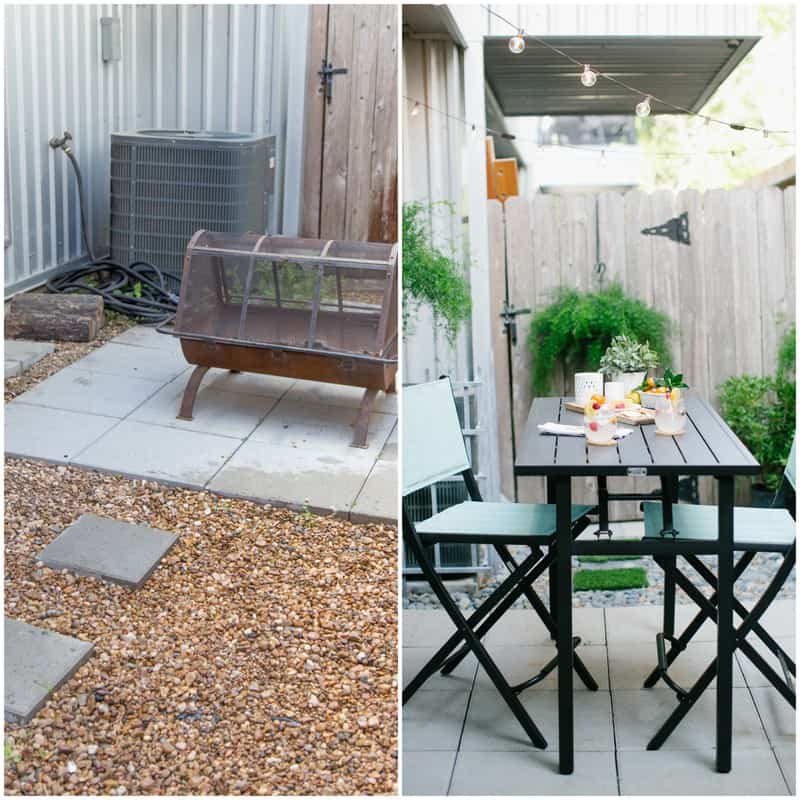 The left was before, and the right is what it looks like now. Thanks to resilient plants and fake grass, it actually looks lush in the middle of the busy city! I liked sticking to the modern cool grey color tone because it went well with the metal siding and clean lines of the stones and I'm really glad I stuck with it, I love the outcome.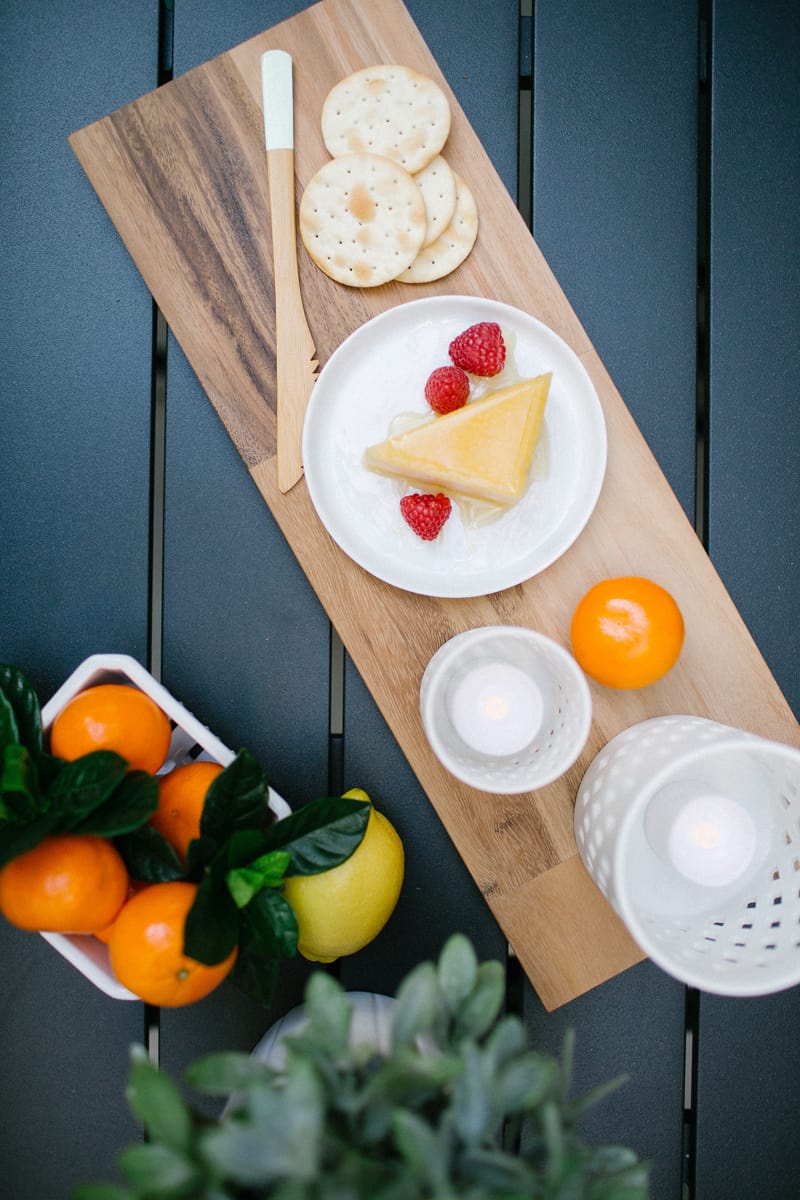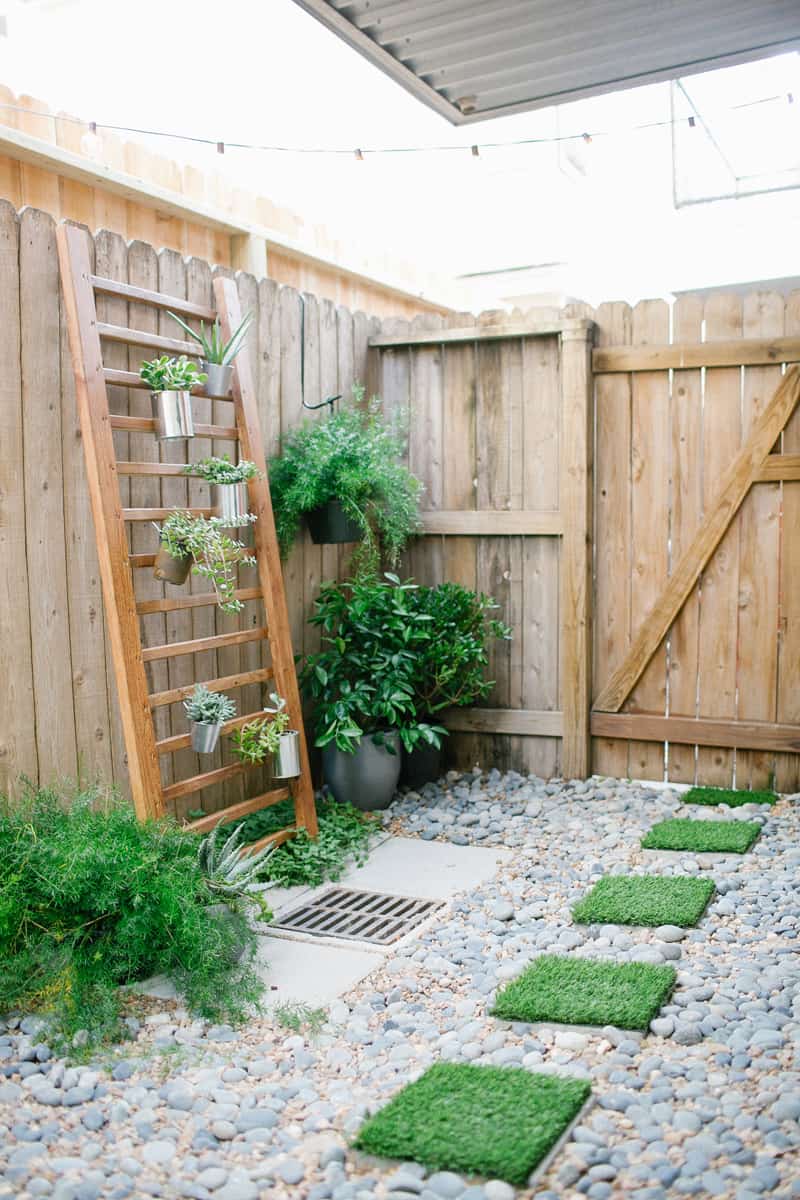 You can see the rest of my backyard DIY's here: my DIY faux grass stepping stones, my DIY succulent accent wall, and how to disguise a huge air conditioner.
photos by Kimberly Chau Photography – Materials for this project were courtesy of Home Depot