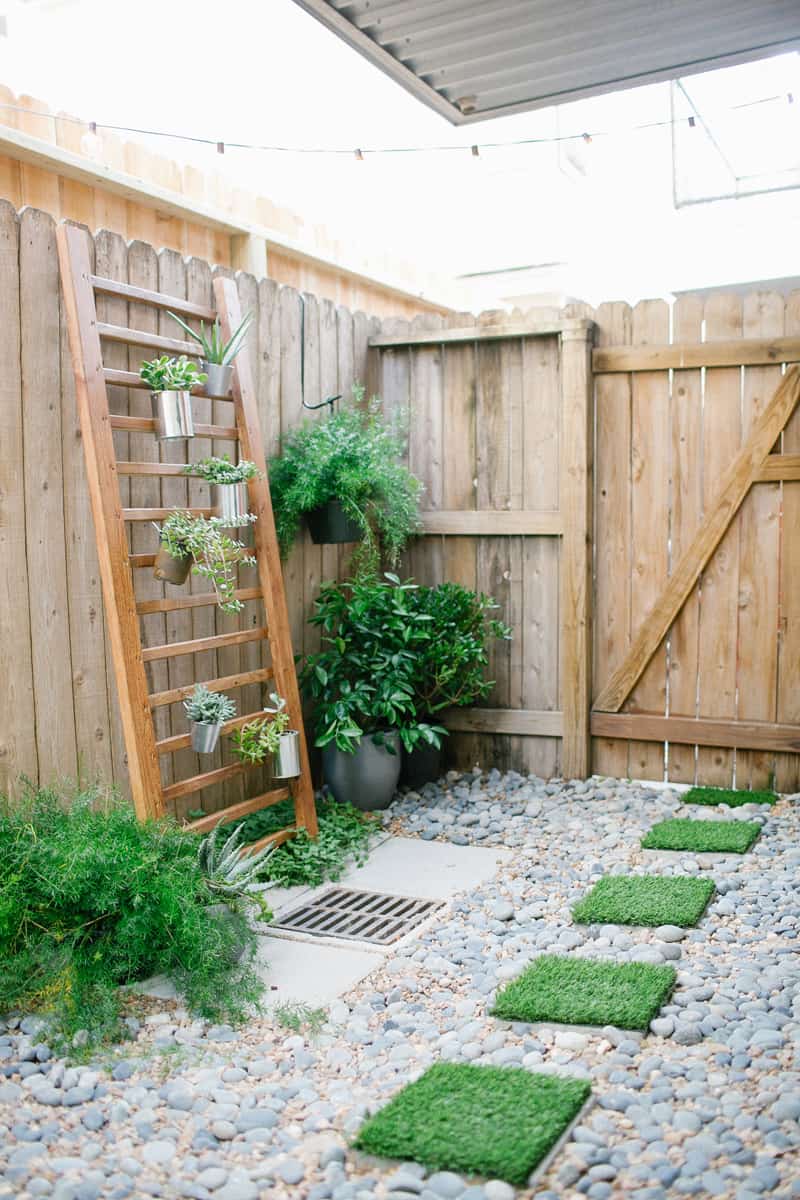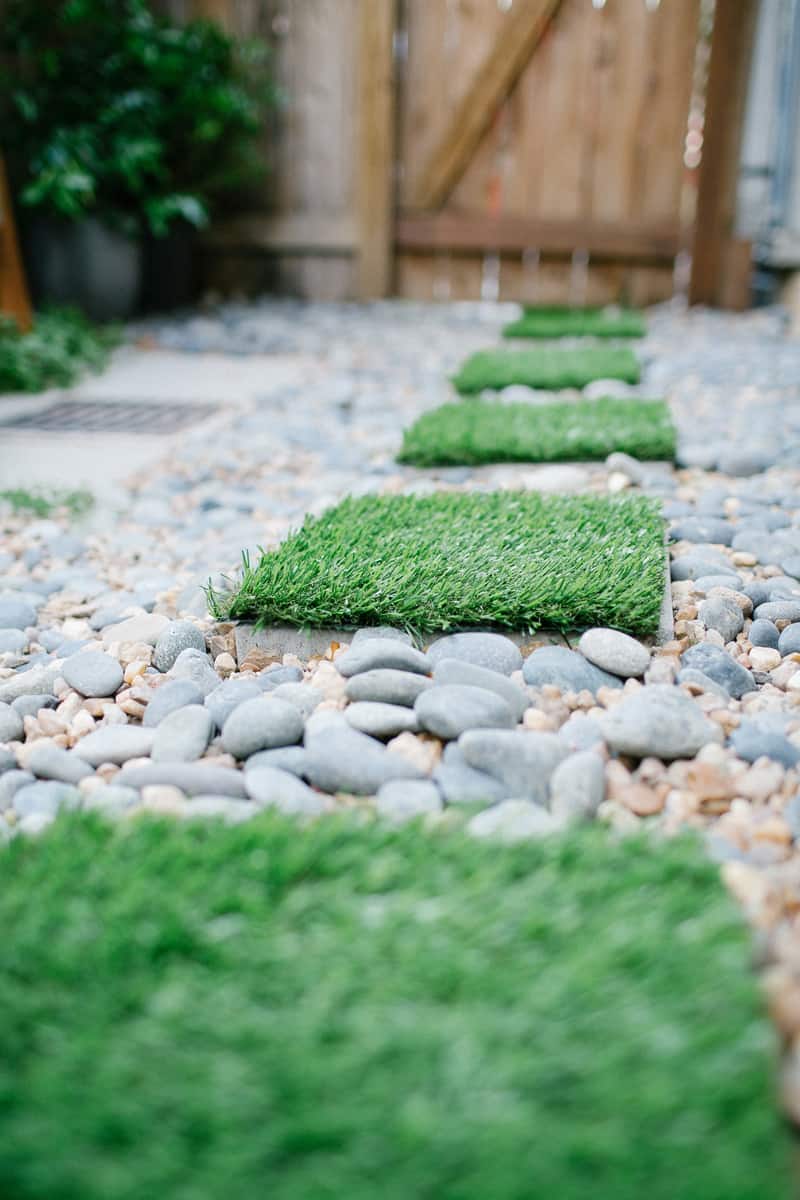 photos by Kimberly Chau
It used to be that I had to mow our lawn in the summer to get more than my usual allowance to do extra things with my friends. As it turned out we realized I was allergic to bees after two not-so-pretty run-ins with yellow-jackets, so that squashed my mowing the lawn days. Fast forward ten years later and I still don't mow the lawn. Mostly because I don't have one, but even if I did, I wouldn't do it. That's where faux grass comes into play…

MY LATEST VIDEOS
I wanted to bring a little color and texture to the back terrace without needing any kind of lawn service, and two, I didn't want to have something else that I could potentially kill. Instead, I decided to glue astro turf to inexpensive concrete stepping stones. Bet you didn't see that one coming!
Faux grass (I used Greenline Classic, but you can choose according to your budget/taste)
Box cutter
3 inch foam brush
Straight edge ruler (optional, just for ease of cutting)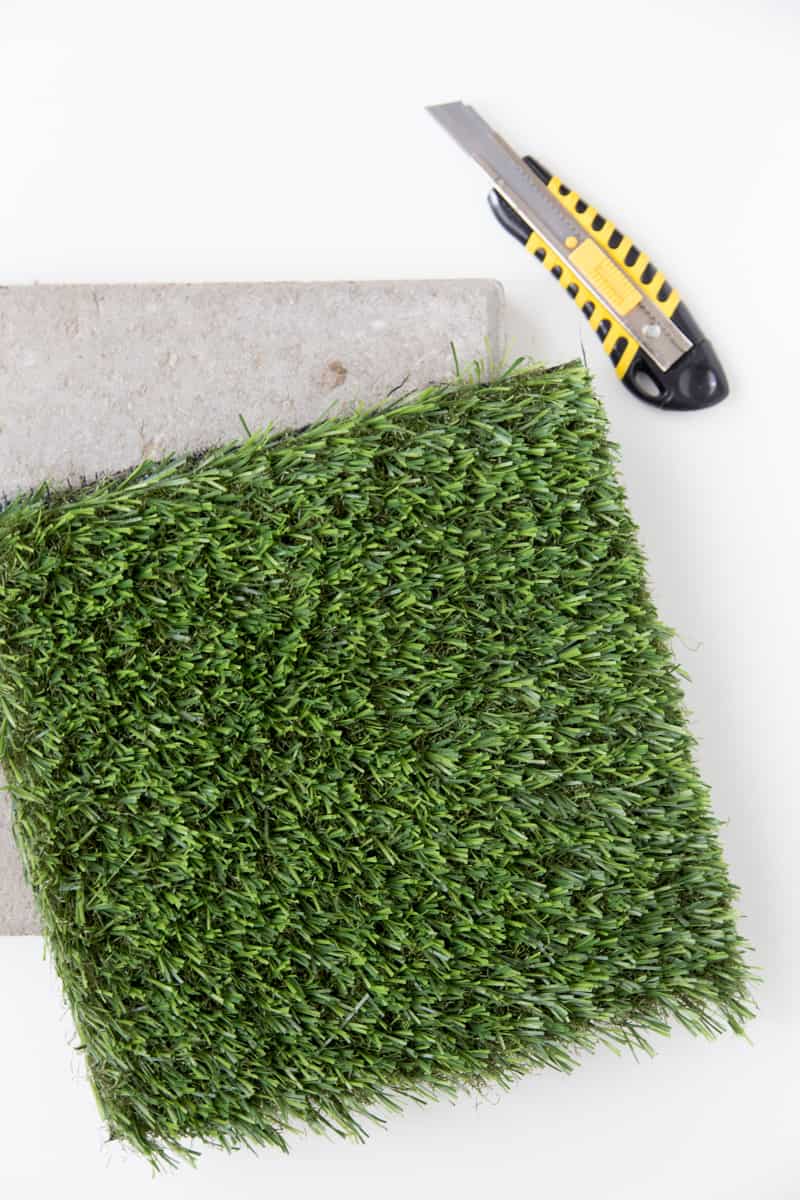 First, cut a 12×12 inch square from the astro turf to fit perfectly over top of the stone. You can use the straight edge to do this, but I found laying the turf along the edge of the stone and using that as my straight edge was better for me.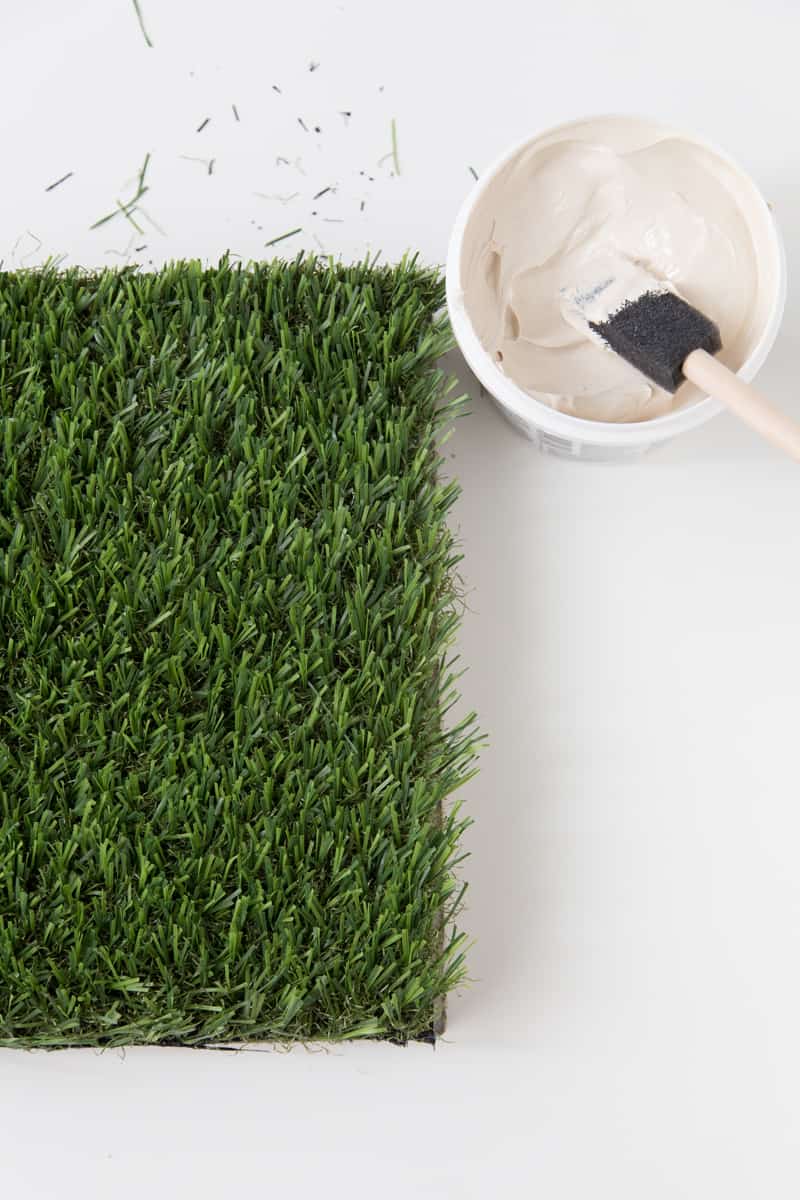 Be sure to clean up the edges as much as possible (unlike mine above!), and try to be as exact as possible along the edges because once you glue it down there's no going back!
Lastly, use a foam brush to smear a very thick layer of glue on the stone and then lay the turf over top and press down. You'll want the edges to be firmly glued down too, but try not to let the glue go too far to the edge to where the glue spills over. It doesn't dry clear, and you won't be able to get it off later.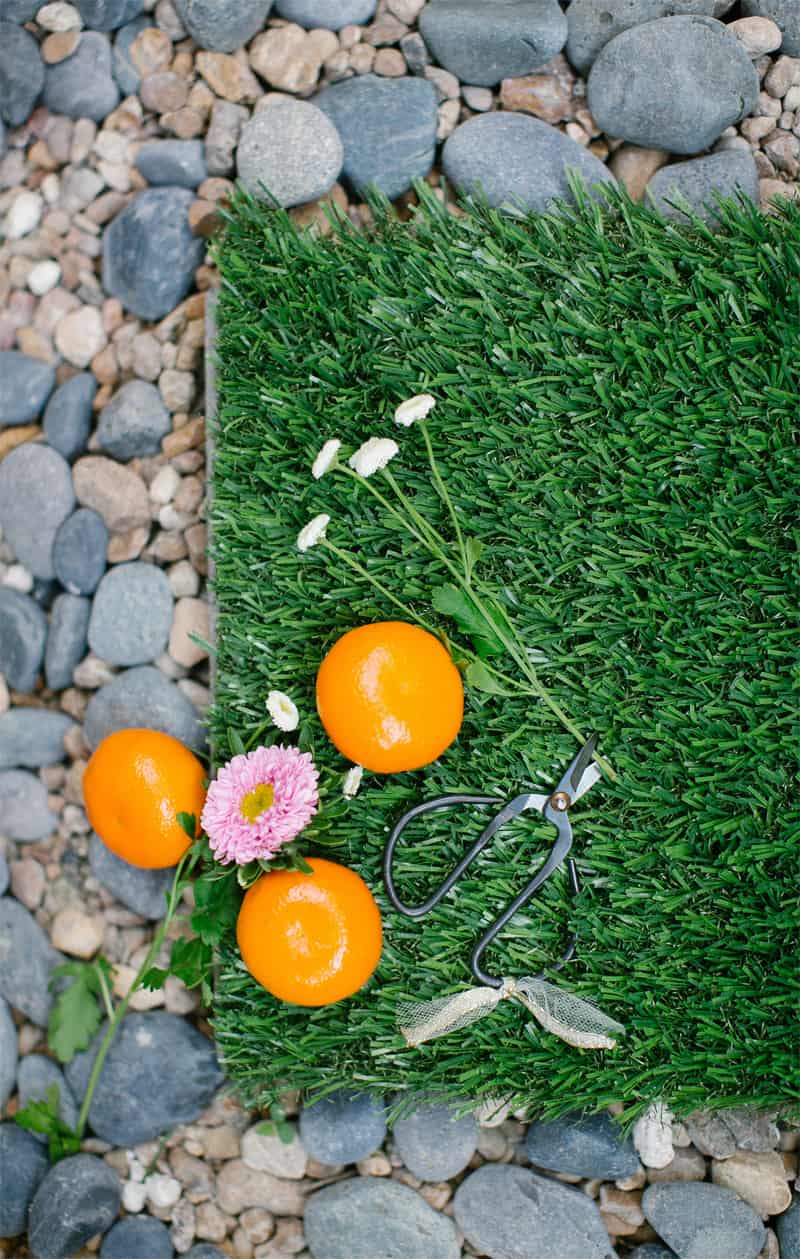 Now all you have to do is promise to limit yourself to the amount of these bad boys that you make! I got kind of addicted to the outcome! I think it would be really awesome to do a checkerboard pattern on these for the patio too.
You can also see my DIY succulent wall in this post, here. Be sure to share the projects you make from Sugar & Cloth with #mysugarandcloth to possible be featured here on the blog!
finished project photos by Kimberly Chau Photography – Materials for this project were courtesy of Home Depot.