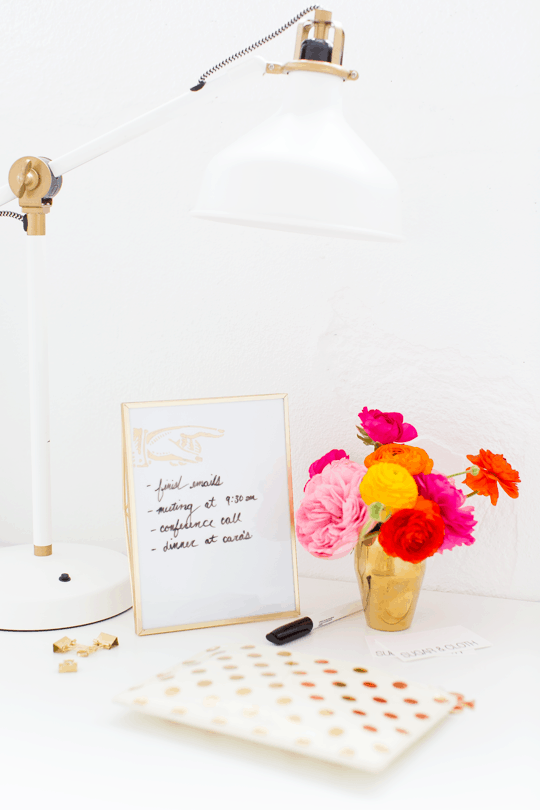 I'm totally one of those people that has to have a list on hand at all times. For some reason it helps me relax because if not I feel like I'm constantly on edge that I'll forget a major to-do, especially since we're at this weird stage of being too busy for just two people, but too small for hiring more help. It's a strange phenomenon I don't think I'll ever get used to, and I SUPER hope it passes soon! Anyways, all of this to say handwritten lists help me rest easier, and a reusable table top version was a must.
As it turns out, cute dry erase boards aren't really the easiest thing to come by, so I made my own DIY desktop dry erase board out of a few token items we already had laying around the studio (cheap is my current middle name!)…
Materials:
White construction paper
Gold foiling pen (optional)
Stencil (optional, from an old Martha Stewart stencil collection)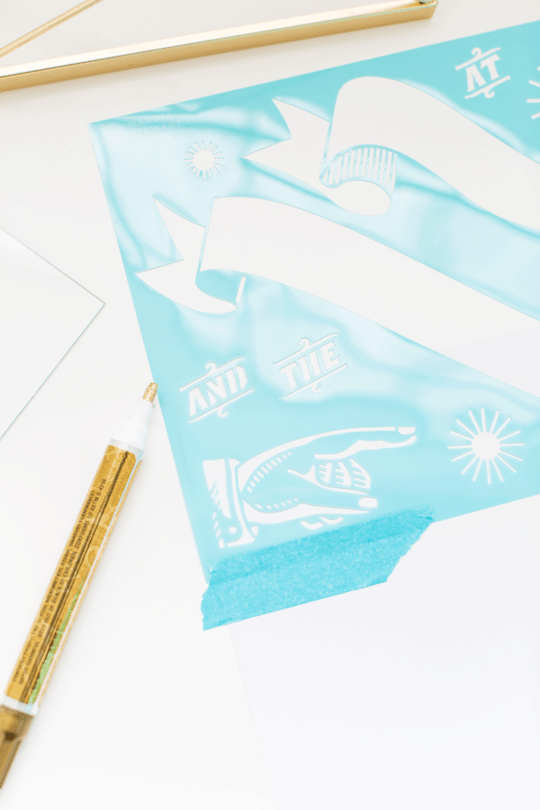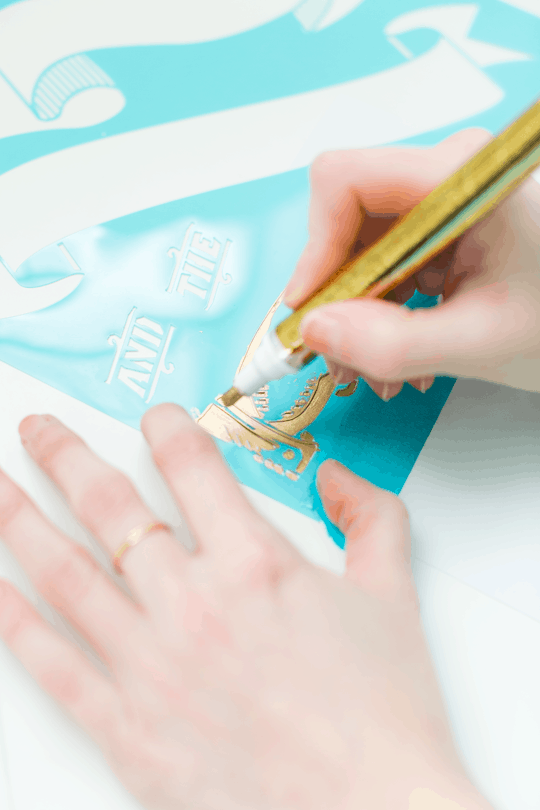 You definitely don't need to buy any extra supplies for this project outside of the frame and dry erase pen, BUT, if you'd like to add a little extra graphic or "to-do list" heading that won't wipe away, just stencil it onto the construction paper with a gold foil pen and let it dry completely before inserting the paper.
The glass of the frame will act at the board since glass is easy to write on and wipe off just like dry erase boards, do. All you need to do is cut down the construction paper to the full width of the frame so that you have a nice, white backdrop to write on.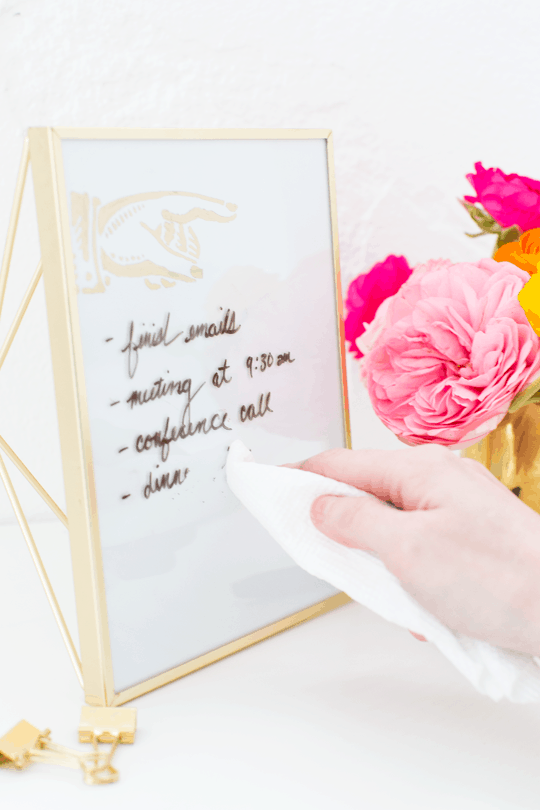 Now you can write on the front glass from the frame and wipe away just like so!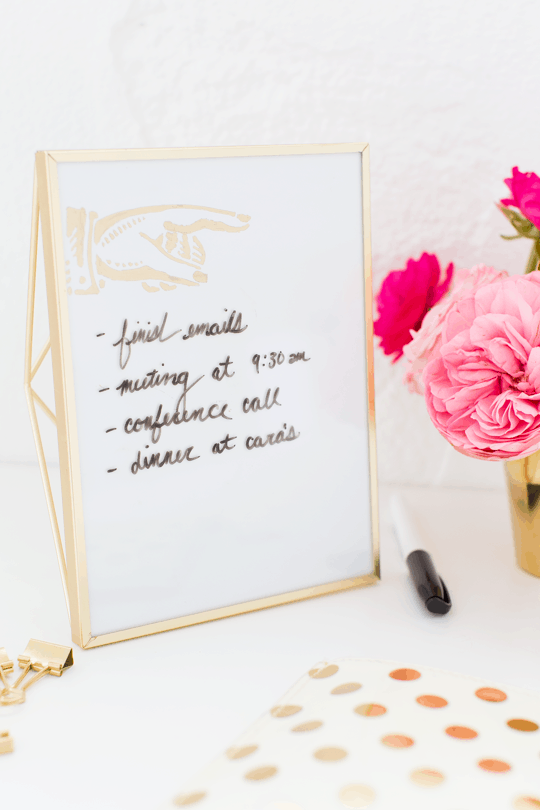 What do you think, is this a project you'd make for your office or desktop? It's definitely one you can personalize however you want, or make smaller or bigger depending on the size of the frame.
Also, never underestimate the power of repurposing a gold cocktail shaker for a vase. Works like a charm!

[show_shopthepost_widget id="542932″]

Styling sources: polka dot pouch // gold vase/cocktail shaker set // gold frame