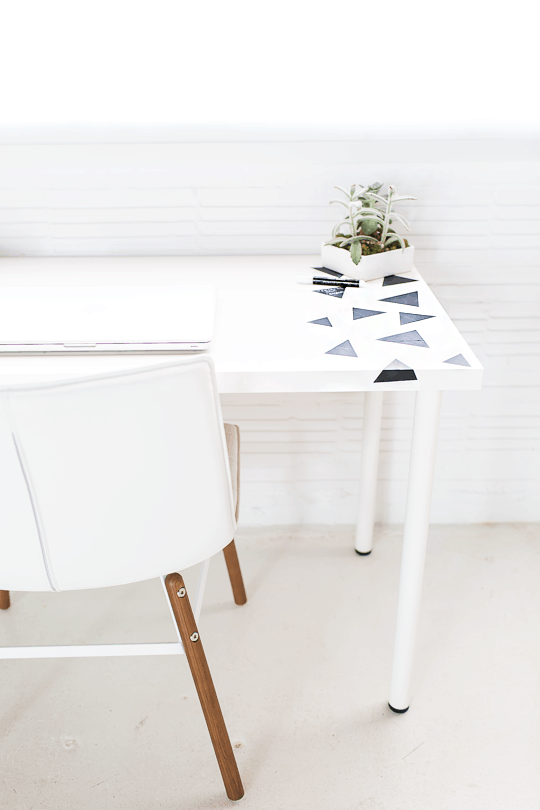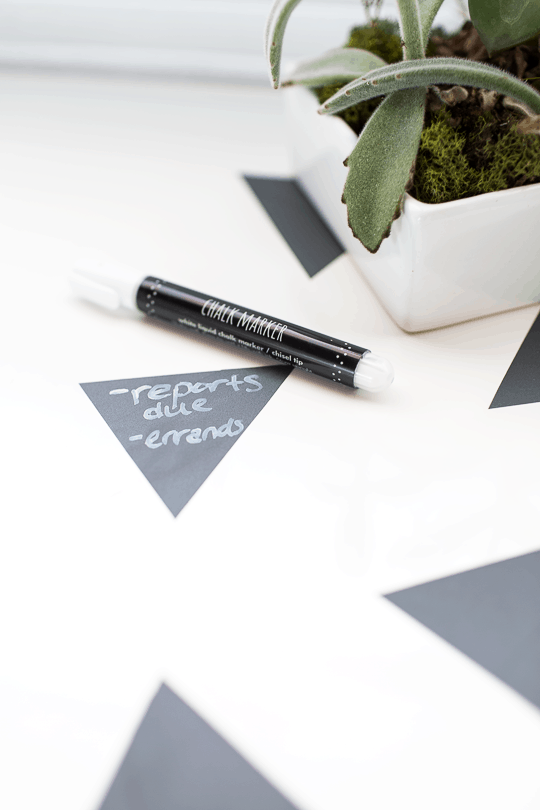 In case any of you have ever wished that the Apple Sticky Notes desktop app could magically transform into a real-life disposable desktop note taking system, your wish has been granted. I've teamed up with Scotch® Duct Tape to bring you a clever way to transform any plain desk into a note-takers paradise with this DIY chalkboard desk for quick and easy geometric notes using their new removable chalkboard tape.
Even better, you literally only need to supplies to make this project, and you can personalize it into whatever shapes you'd like: hearts, polka dots, letters, you name it! Oh, and the kids will have something to color on that isn't the walls…
MATERIALS
Scissors
Chalk marker or chalk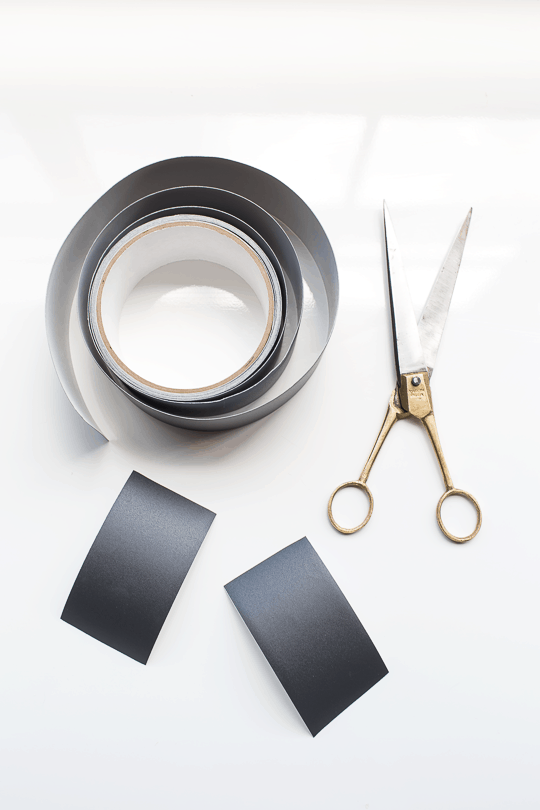 First, cut similar lengths of the chalkboard tape to suit the size shapes you'll be making. Hold the two pieces together and cut them into a triangle (or your choice of) shape. You can also use a tiny piece of tape on the back to hold the two pieces together if it makes it easier for you to cut, totally up to you!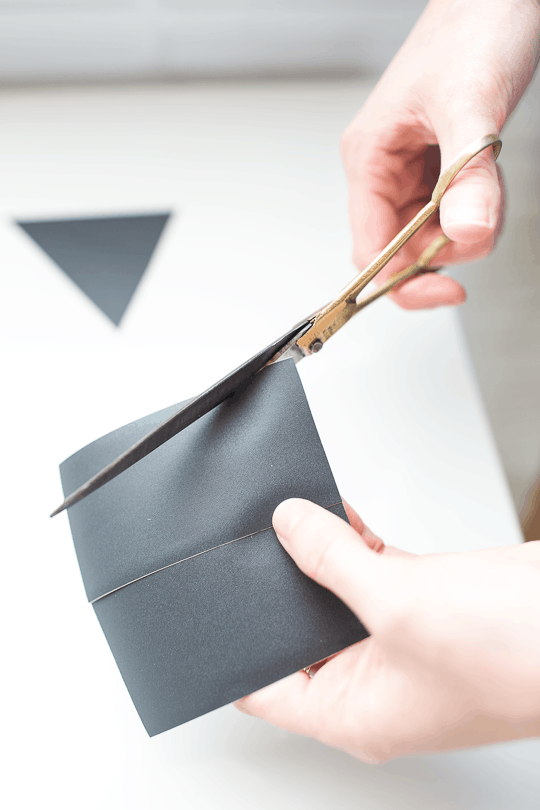 Next, peel the backing from the tape and place onto a clean desktop surface and press firmly. Repeat this process until you've filled the space you'd like covered. You can also vary the sizes of the shapes to avoid needing to widen the tape with two pieces, too.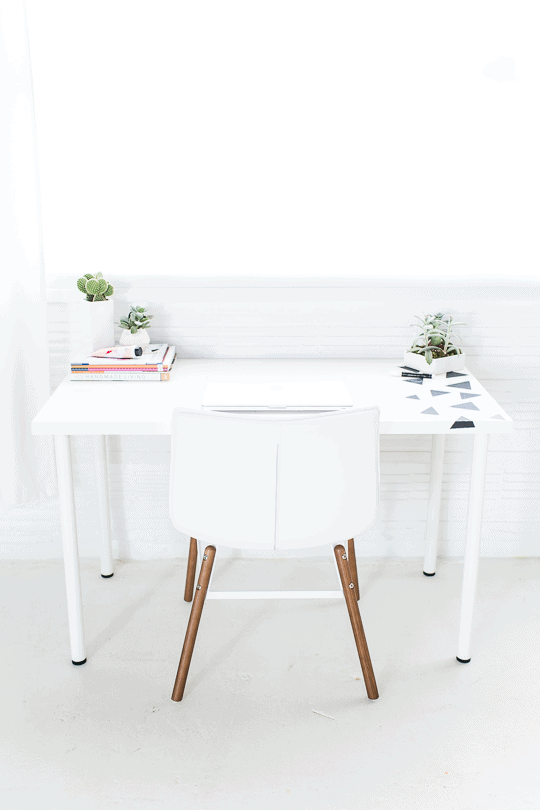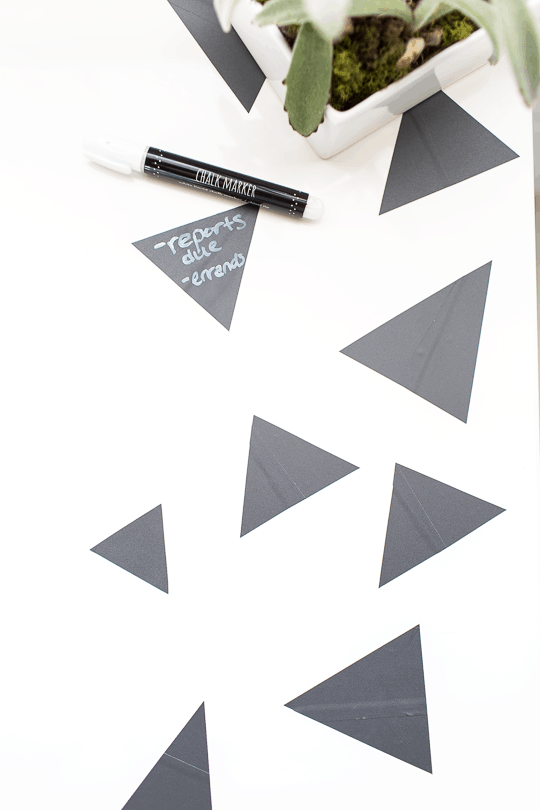 Now you're all set for note-taking with these disposable memos! Use a chalk marker or piece of chalk and have at it!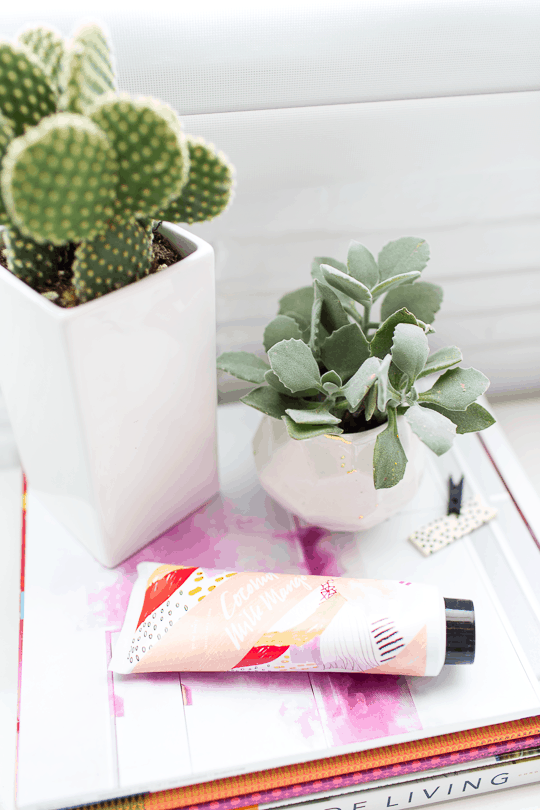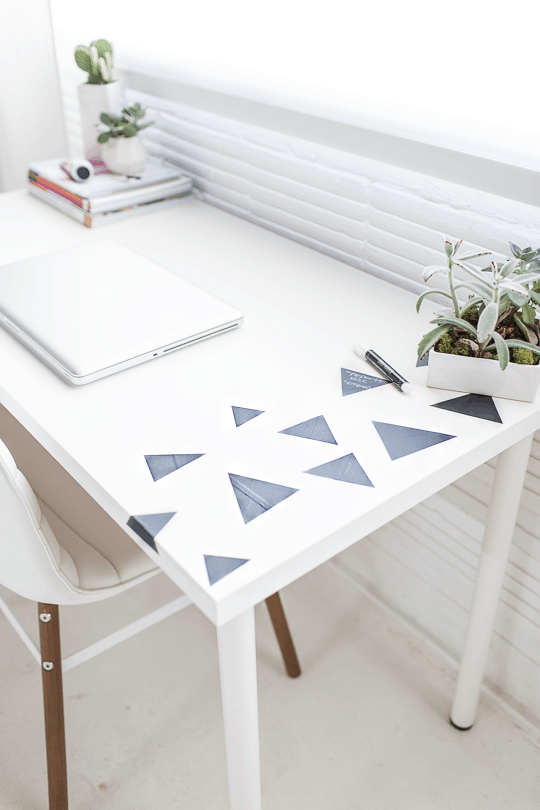 Have any crazy stories of your memo obsession, or any other cool ideas for quick note-taking? Let's hear it!
photos by Jared Smith
This post is sponsored by Scotch® Duct Tape, all opinions are my own and additional product used in the project were selected by me. Thanks for supporting the brands that allow to bring you you bigger and better content!

Scotch® Duct Tape Pinterest Boards // Scotch® Duct Tape Twitter // Scotch® Duct Tape Facebook