Easy Lavender Gin Buck Cocktail — This play on a classic gin buck recipe is the perfect, zesty twist!…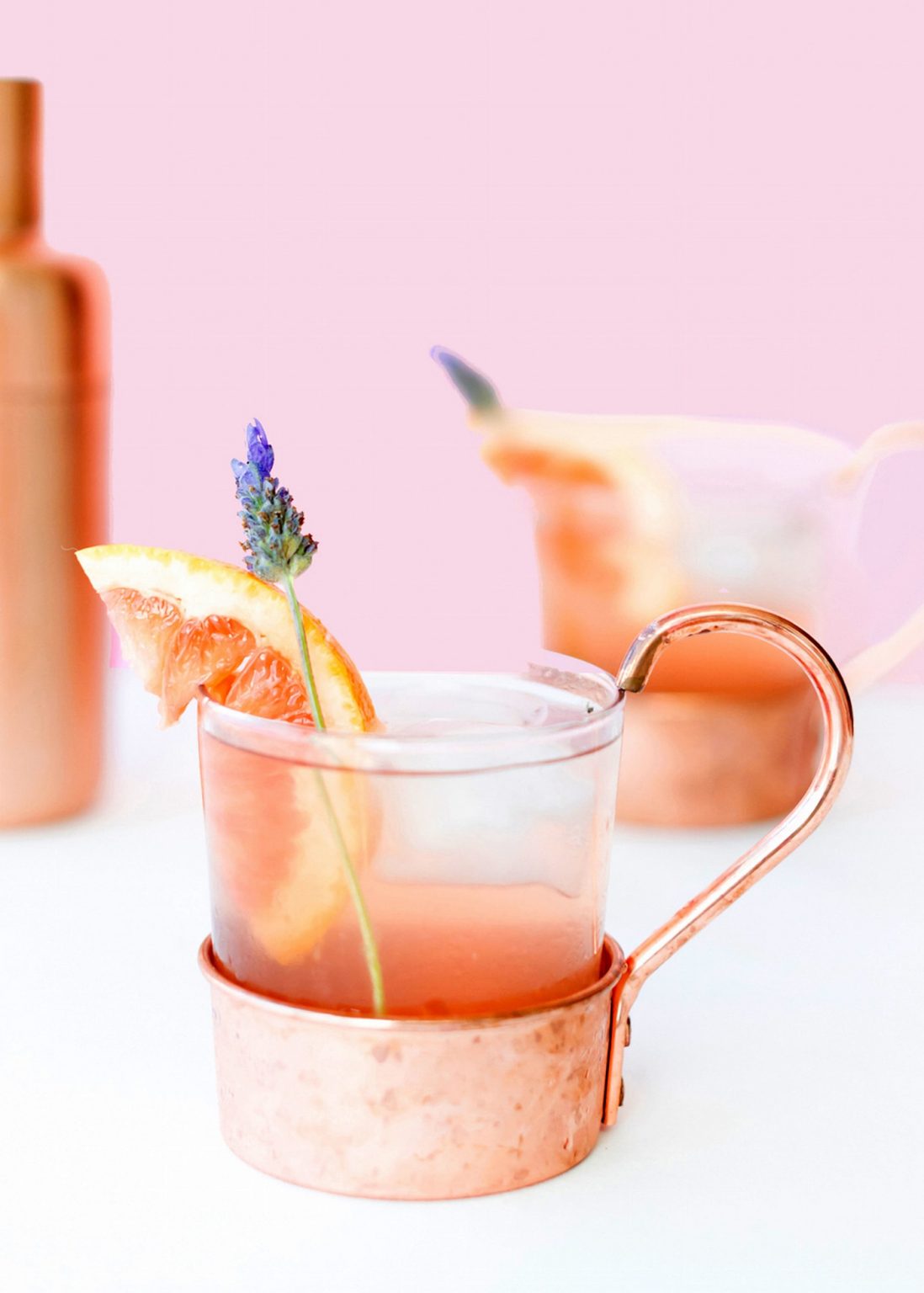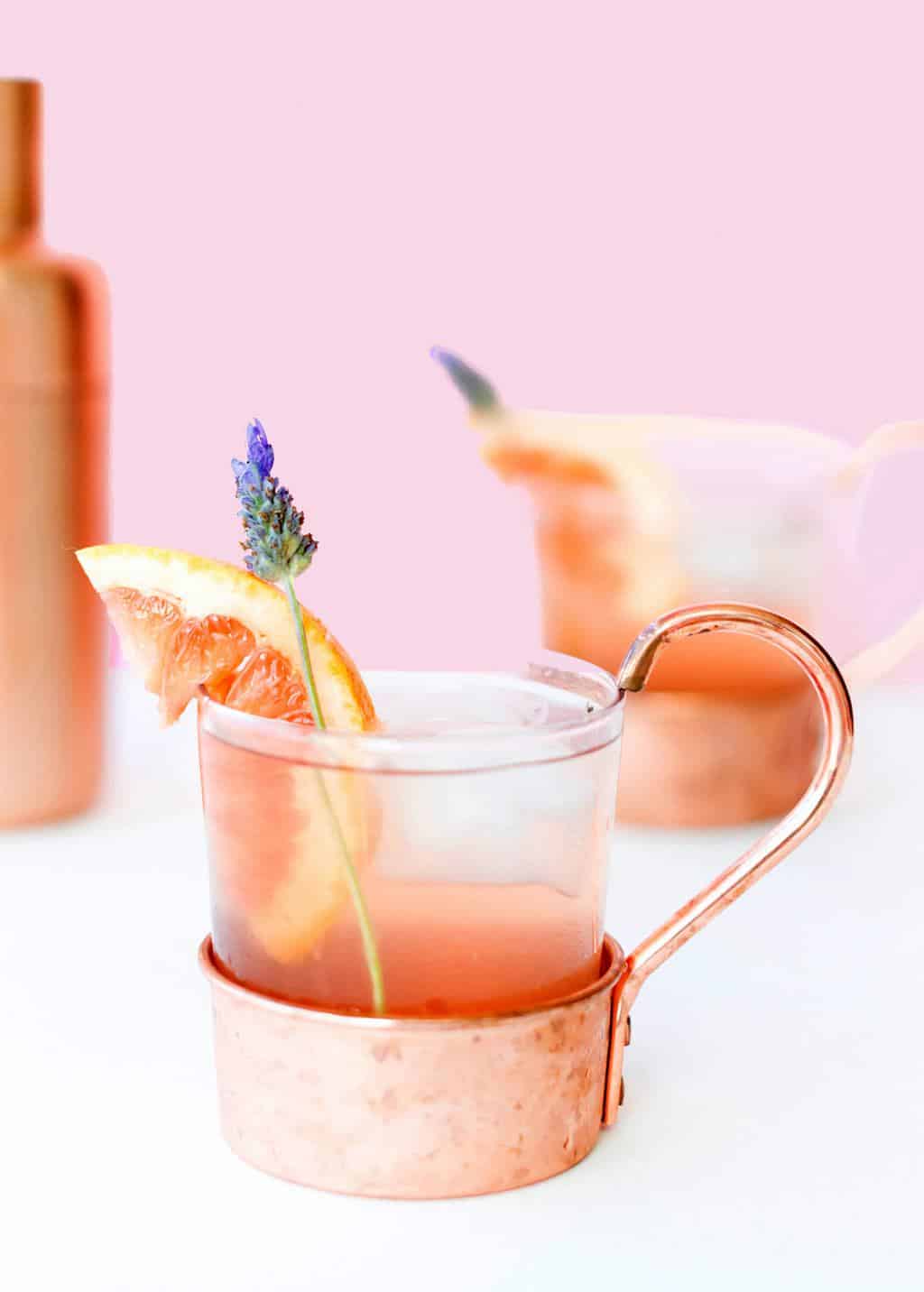 Admittedly, I've been having a moment with this whole flowers in cocktails trend (ok, more like a year!). There are a surprising amount of flowers out there that are edible- who knew!
One I return to often is lavender. Not only is it totally accessible, but you can get food grade dried buds online & in most grocery stores and it has a beautiful flavor.
I, Ashley, found some Spanish lavender at the market recently, and I couldn't wait to use it again to mix-up this lavender grapefruit gin buck cocktail!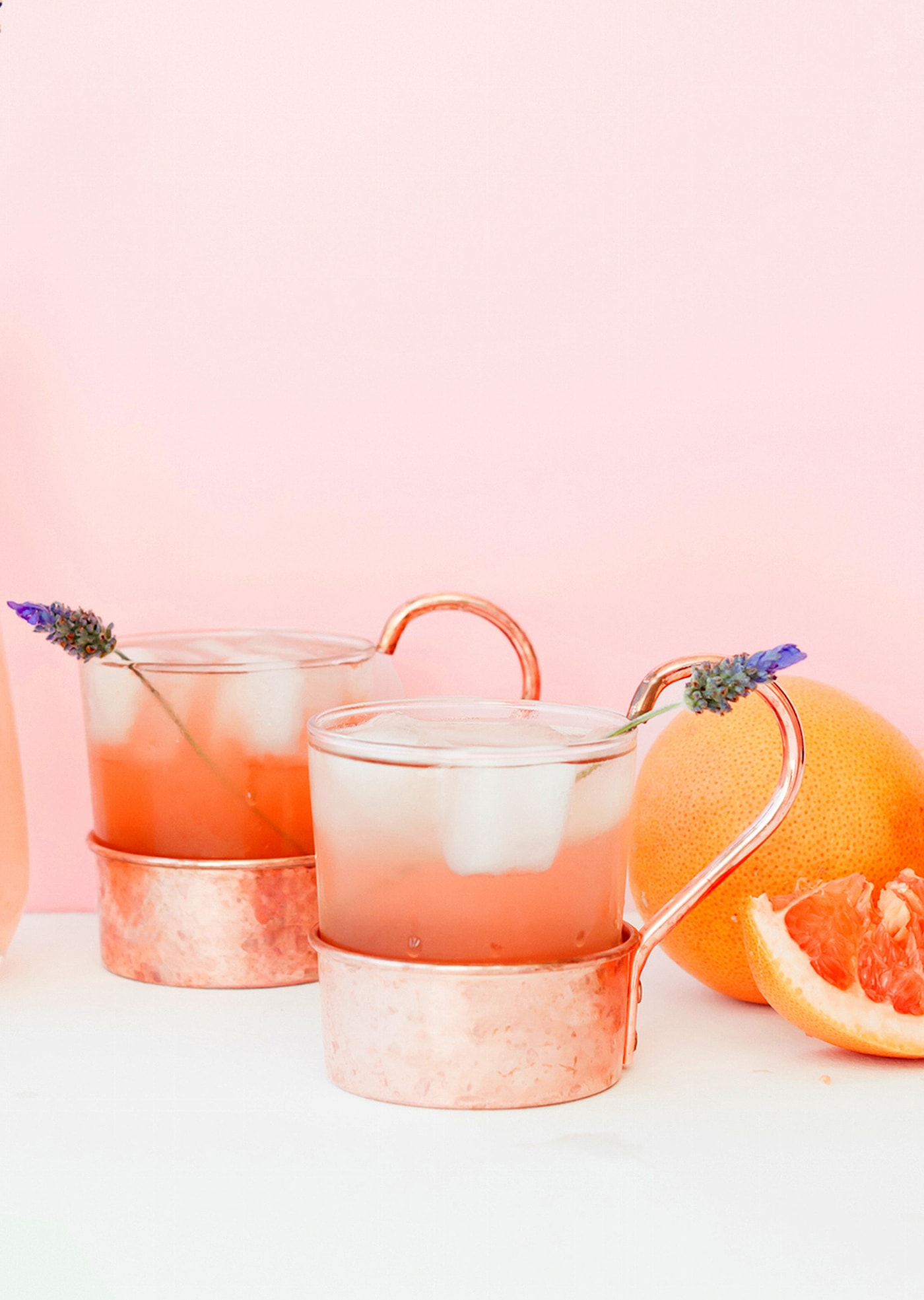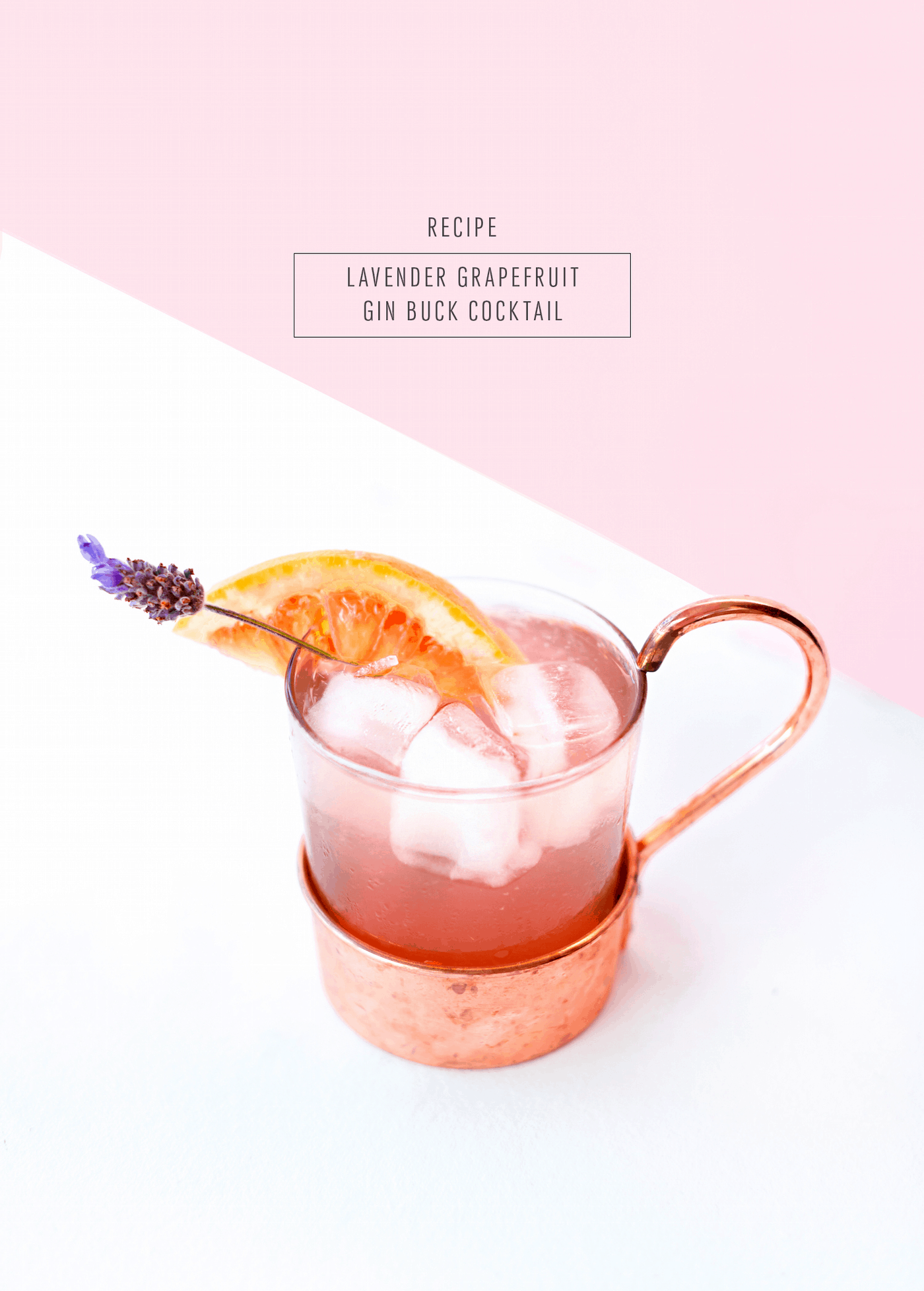 What is a Gin Buck Cocktail
A Buck is a style of cocktail using liquor mixed with citrus and ginger beer (not to be confused with ginger ale). The most famous (or infamous if you ask any bartender) is the Moscow Mule.
Buck, Mule get it? Ha! It is what popularized vodka in the US years ago.
There are so many other great Bucks out there, however. My favorite for warm weather? A Gin Buck.
The juniper and botanicals in gin that pair beautifully with the ginger beer. Match made in cocktail heaven (although bourbon is a lovely Buck pairing too!) This lavender grapefruit version just might be my current favorite flavor combo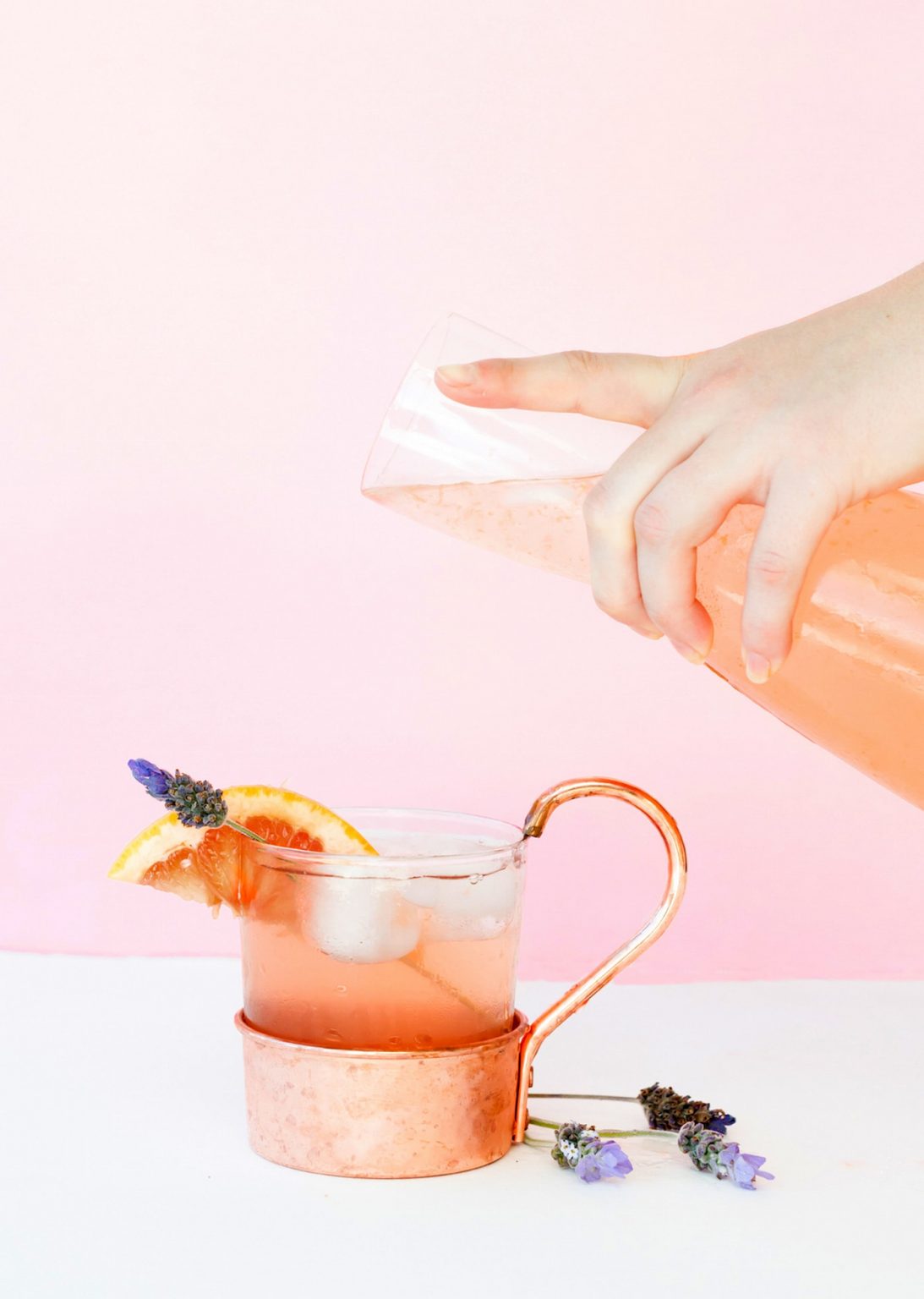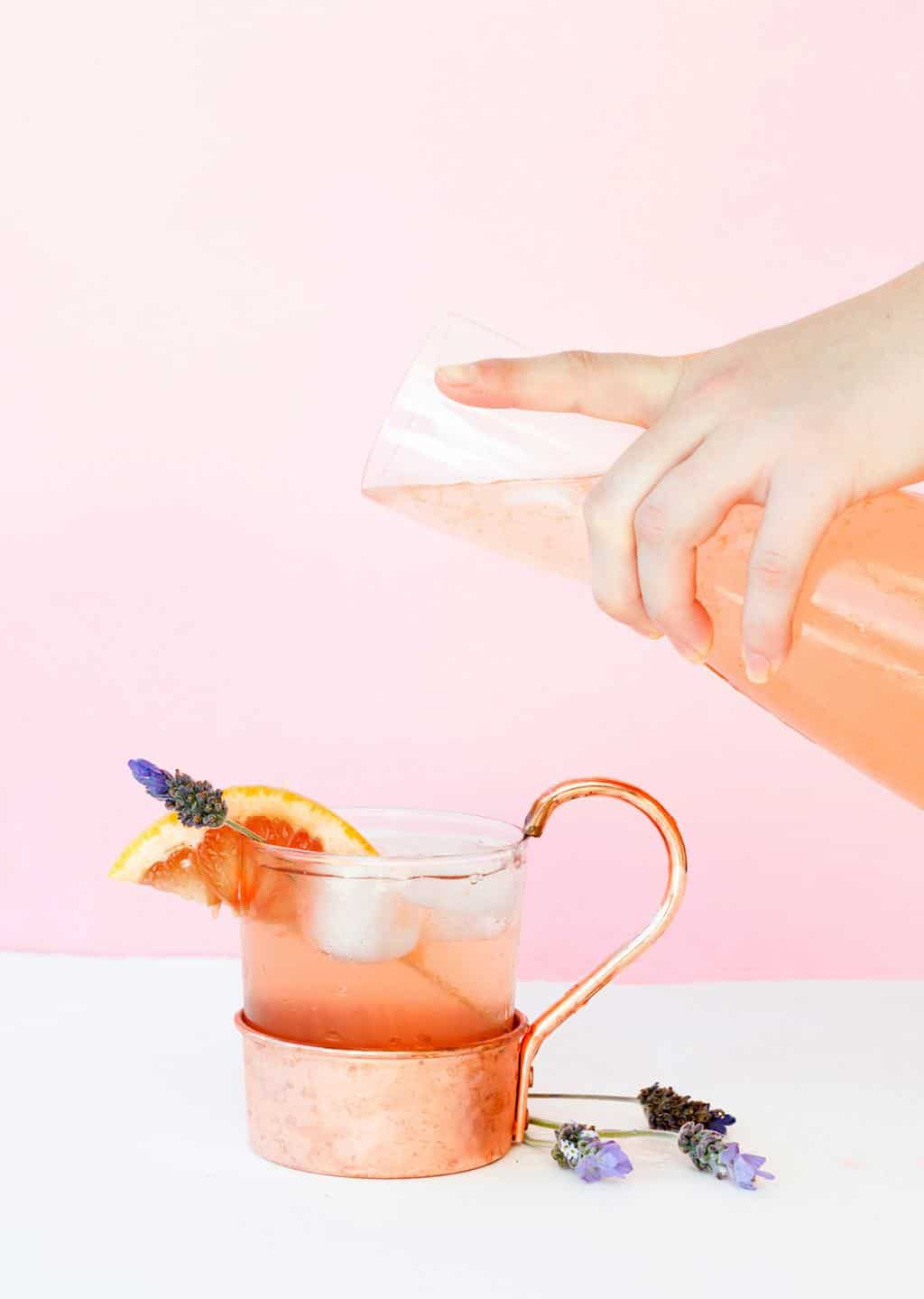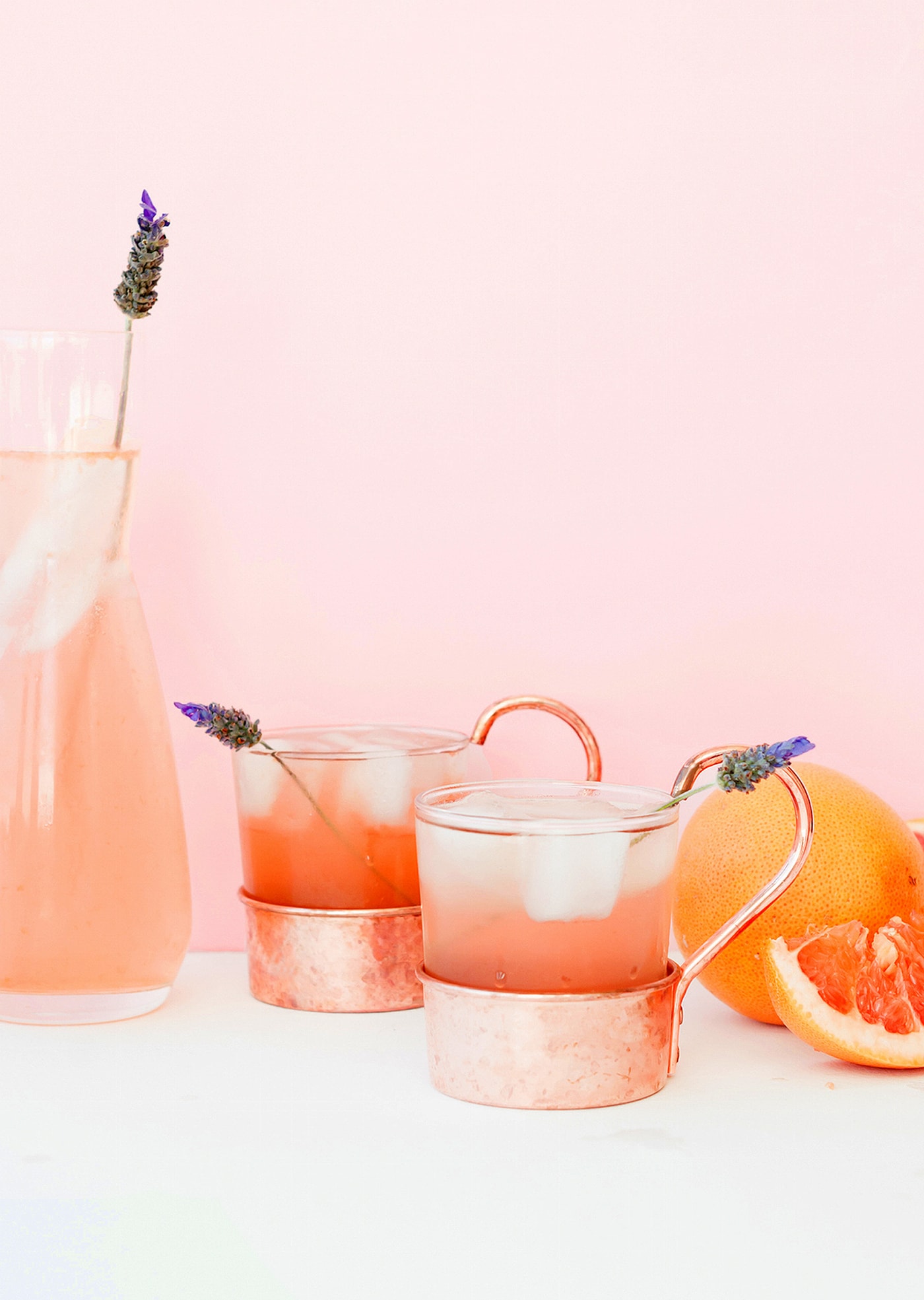 If you like floral, sweet, tart, fizzy, refreshing cocktails AND drinking out of a fancy copper mug, this is your new summer go-to drink!
Cheers to those longer days and warmer nights, and be sure to check out the hashtag #cocktailsandflowers to see the rest of my floral libations!
Easy Lavendery Grapefruit Gin Buck Cocktail
Lavender Grapefruit Gin Buck Cocktail
This lavender grapefruit gin buck cocktail is the perfect twist on a classic cocktail recipe...
Ingredients
1.75

oz

Gin

1.5

oz

Good quality ginger beer

1.5

oz

Grapefruit juice

0.5

oz

Lavender simple syrup (recipe at the bottom of the post!)

Grapefruit slice, garnish

Organic lavender stalk or other edible flower, garnish
Nutrition
Calories:
187
kcal
|
Carbohydrates:
19
g
|
Protein:
1
g
|
Fat:
1
g
|
Sodium:
13
mg
|
Potassium:
69
mg
|
Sugar:
19
g
|
Vitamin C:
11
mg
|
Iron:
1
mg
Instructions
Pre-chill a copper mug.

Add gin, grapefruit juice, and lavender syrup to a shaker with ice. Shake and strain into the chilled mug fwith ice.

Top with the ginger beer. Garnish with grapefruit slice and lavender.
KEYWORD:
ashley rose, buck, classic, cocktail, drink, easy, gin, grapefruit, how to, lavender, recipe, simple, simple syrup, sugar and cloth

How to Make Lavender Simple Syrup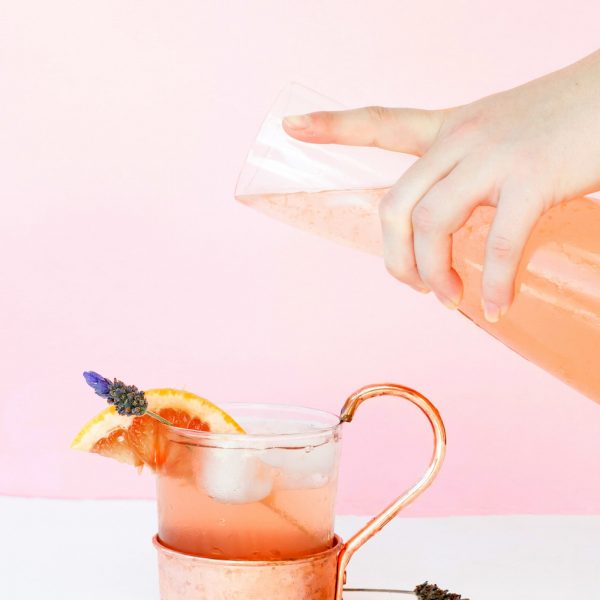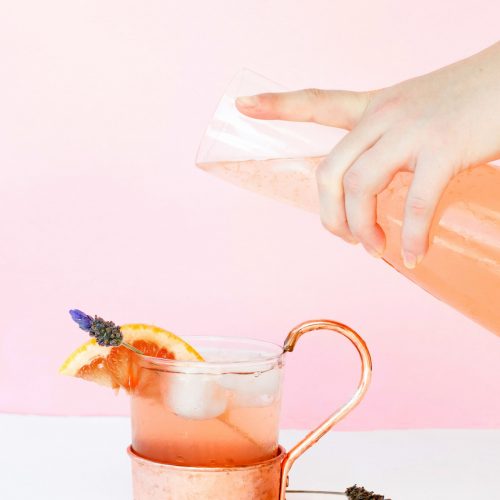 Lavender Simple Syrup
This lavender simple syrup can be used for all tops of cocktails and mocktails and it's super easy to make!
Ingredients
8

oz

Sugar

8

oz

Water

3

tbsp

Dried lavender buds
Nutrition
Calories:
73
kcal
|
Carbohydrates:
19
g
|
Sodium:
1
mg
|
Sugar:
19
g
Instructions
Add sugar and water to a pot on high. Once the sugar has disolved, add the lavender buds.

When the mixture boils, take of the heat and let cool to room temperature. Once cooled, strain through a fine mesh strainer into a jar. Store up to 4 weeks in the fridge.
KEYWORD:
drinks, easy, gin buck, lavender, quick, recipe, simple, simple syrup, syrup