With all of the decadent desserts I've been sharing lately, I thought I'd take a step in a different direction and share something a little healthier. Not to mention with the 70 degree winter we've been experiencing here in California (yes!), I've been able to enjoy the fresh produce at the farmers' markets in all their glory.
Currently in season are bright, vibrant oranges of all kinds, including blood oranges and cara cara oranges (a cross between a normal orange and grapefruit), which inspired this week's morning citrus yogurt bowl. This is a great breakfast, chock full of protein and natural, whole ingredients. I grilled the oranges to jazz it up, but you certainly don't need to do so. The warmth of the oranges really brings out the sweetness of the citrus and contrasts beautifully with the cold, creamy yogurt.
Ingredients:
a bowl of your favorite Greek yogurt (I would recommend plain, vanilla, or honey)
a fresh orange
honey
toasted, shaved almonds
a pat of butter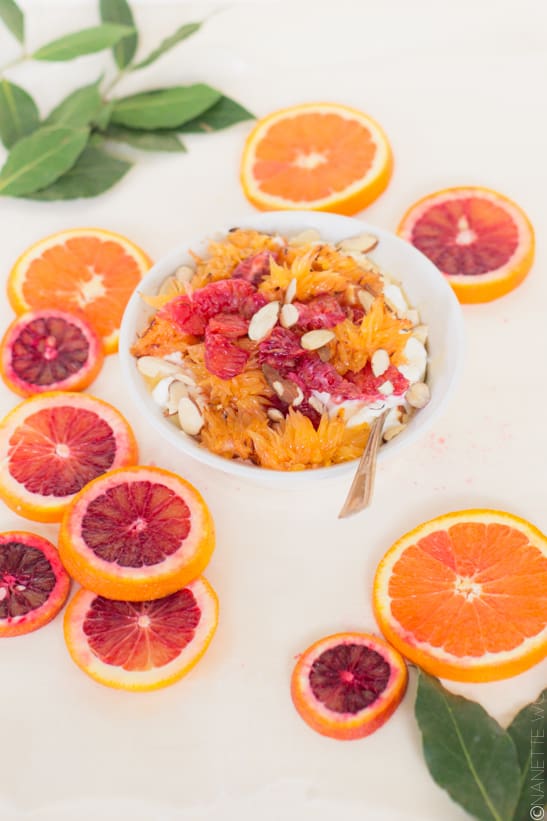 If you want to grill your oranges, peel the oranges and then remove the pith. Butter a grill pan and turn it to medium low. Gently grill the orange wedges until it's lightly browned. Make sure to keep an eye on it because oranges can easily burn. Top yogurt with oranges, drizzle with honey, and then top with shaved almonds.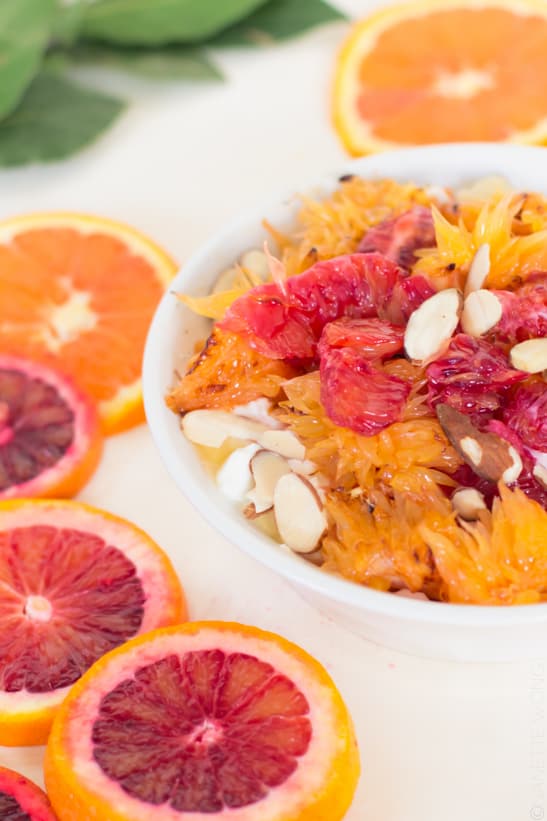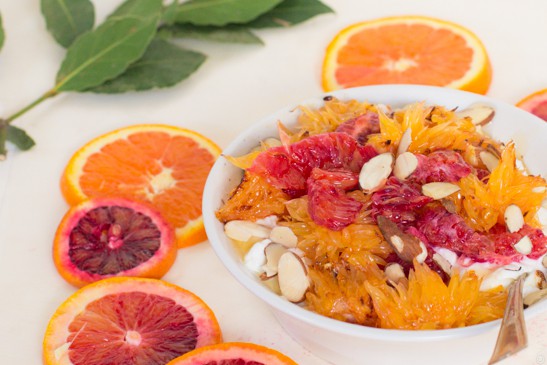 photos and recipe by contributor Nanette of Cultural Chromatics