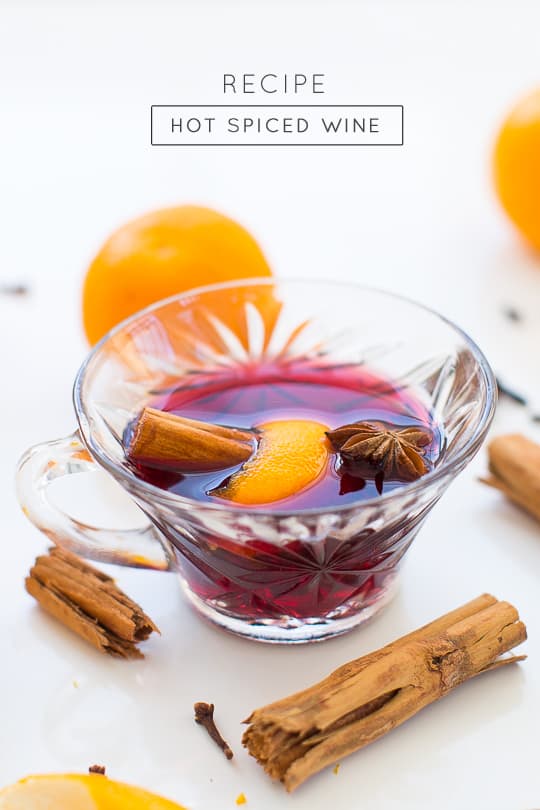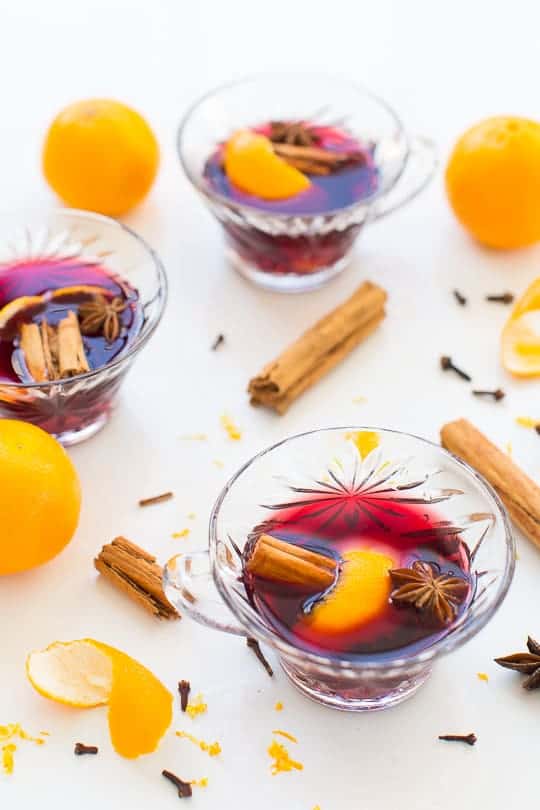 Hands down one of my favorite things about winter is that every day is a perfect excuse for a warm drink. I love hot chocolate as much as the next dessert loving gal, but sipping on a spiced cocktail just can't be beaten! That said, this simple hot spiced wine recipe is super easy to make, and you can personalize it to make it as spicy or as sweet as you'd like.
Do you all have any go-to drink recipes that you always make for the holidays and winter months? I know there are a ton of renditions of the staple spiced wine, but ours not only has Mirassou Cabernet Sauvignon (one of our favorite red wines for sharing!), but it also has added brandy for some additional flavor. Not only is this drink beautiful, but it's perfect for sharing with family and friends!…

MY LATEST VIDEOS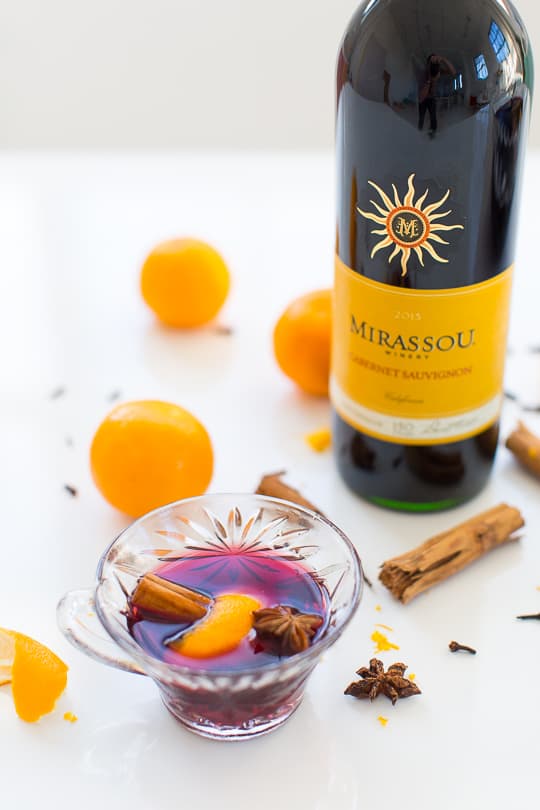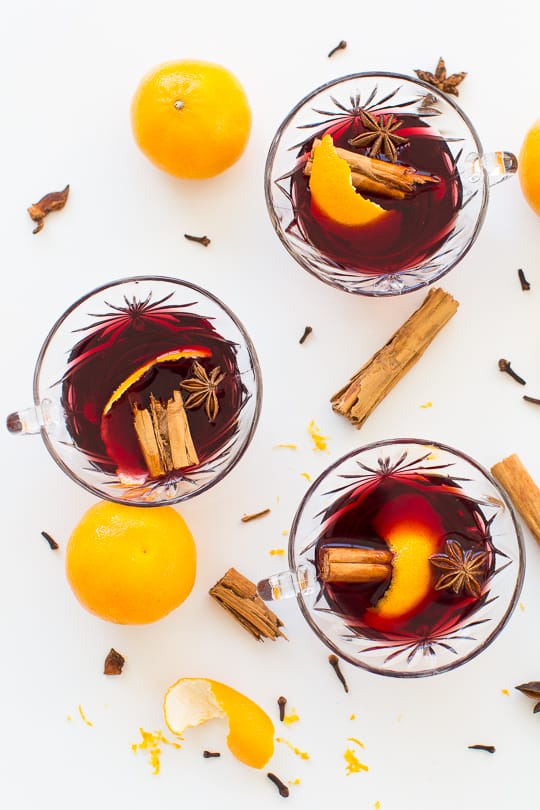 SIMPLE HOT SPICED WINE | POT HOT SPICED WINE RECIPE
Ingredients:
1 bottle of Mirassou Cabernet Sauvignon
1/4 cup honey (add additional honey for a sweeter drink)
1 freshly juiced (large) orange, and a dash of orange zest
2 cups apple cider
1/2 teaspoon of Allspice
1 teaspoon of whole cloves (add a dash more for a spicier cider)
1 cinnamon sticks
1 whole star anise
1/4 cup brandy (optional for added flavor)
Orange slices, for garnish
Cinnamon sticks, for garnish
Whole start anise for garnish
Lastly, combine all ingredients in a large pot, and heat on low for approximately 30 minutes until warm, or you can combine all ingredients into a slow cooker on low for about 45 minutes to hour (then turn to warm if you're going to be serving from the cooker throughout the night!).
Once warm, you can serve immediately with a few extra garnishes like whole star anise, cinnamon sticks, and an orange peel for added detail!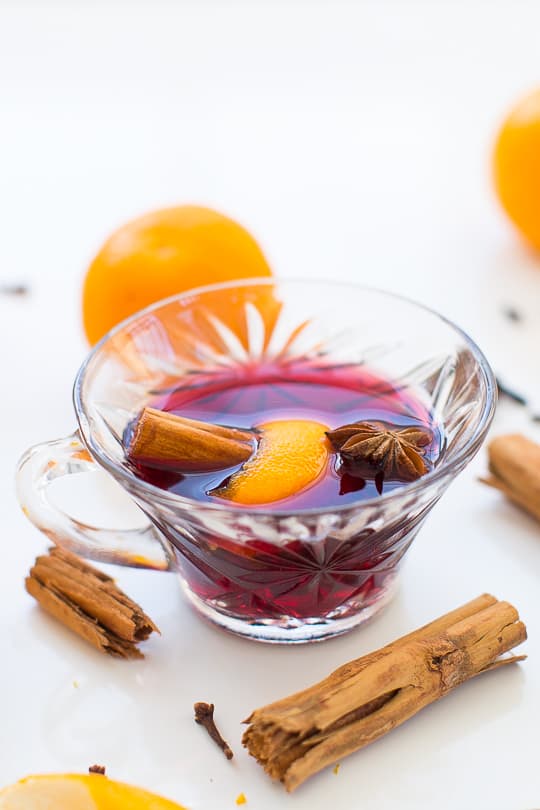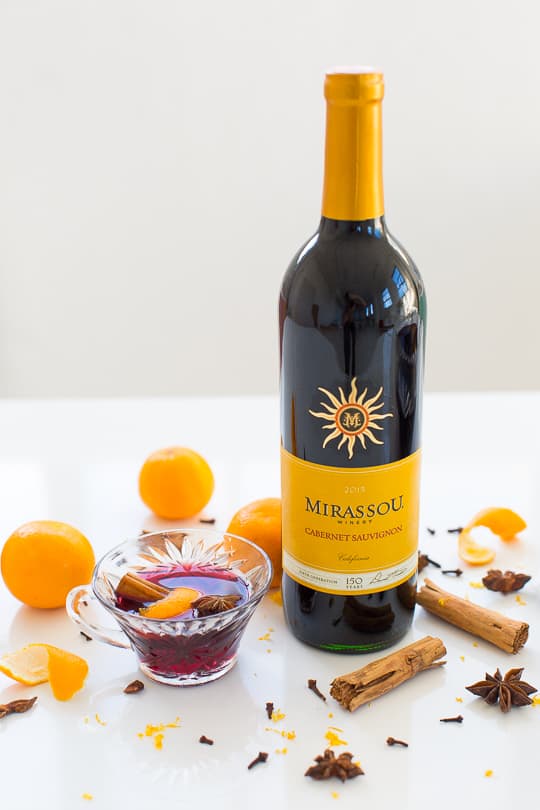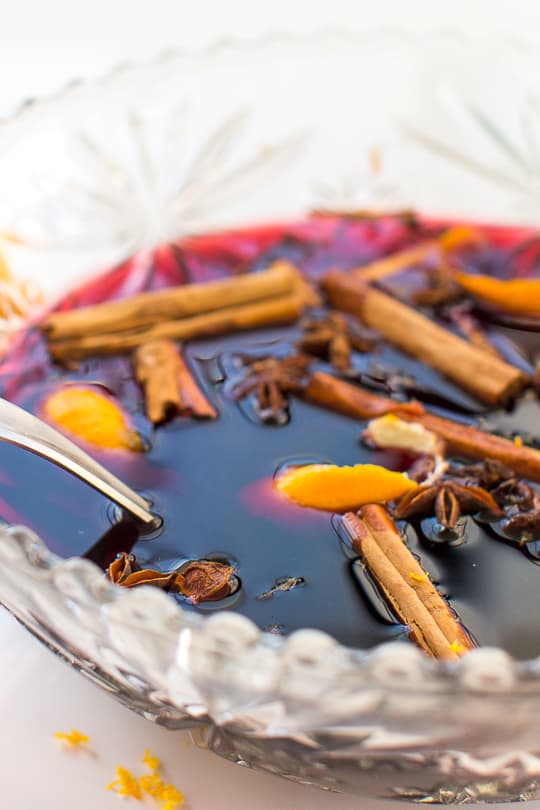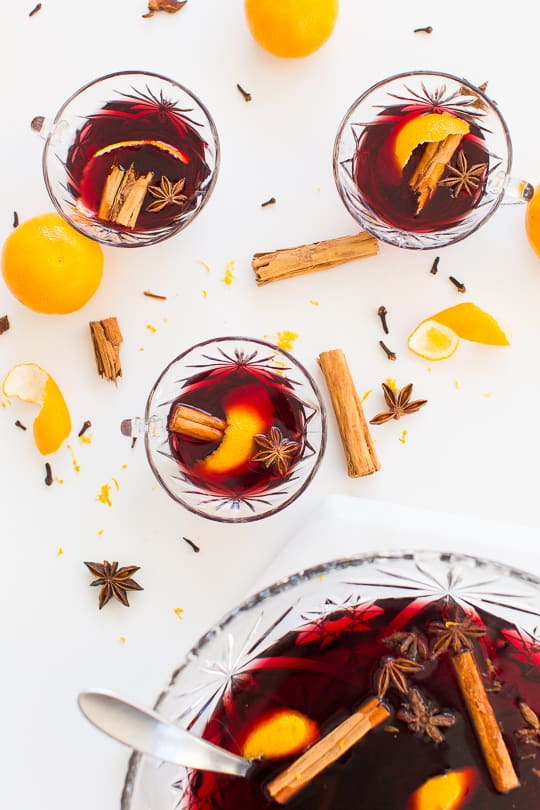 Our Simple Hot Spiced Wine Recipe is especially impressive if you serve it alongside Mirassou herb scented blueberry s'mores, I'm just saying!
Do any of you have tips or tricks for a cute way to keep drinks warm besides the slow cooker during parties?! P
This post is made possible by Mirassou Winery. Thank you for supporting the brands we love that keep bigger and better DIY's and even sweeter sweets coming straight to your inbox! Learn more about Mirassou on Facebook!