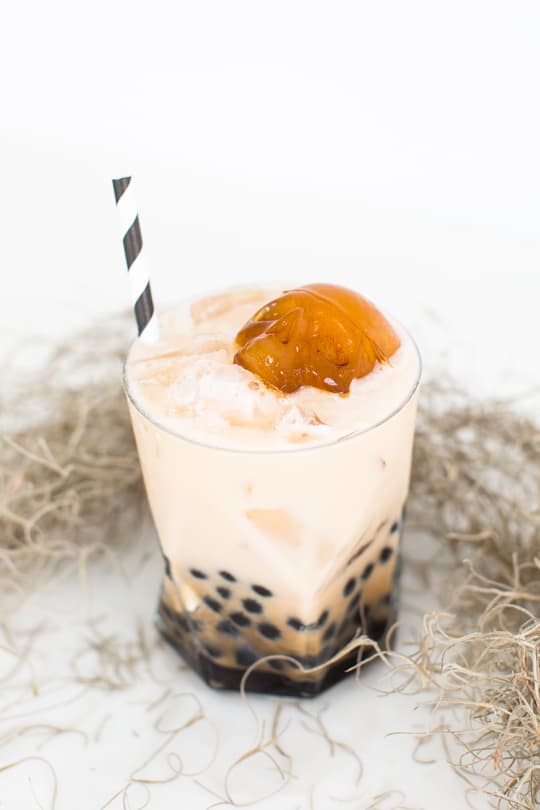 I'm a huge fan of what I like to call "bubbles", i.e.- boba for the more technical people out there. It's like a game to try and sip all of the bubbles through the straw as quick as I can, which could be a pretty dangerous game with this particular bubbly spiked dirty chai latte recipe, but then again, you can't go too wrong with this deliciousness.
We brought Robin in to share her twist on this classic drink for a perfectly creepy (hello, coffee ice cube skulls), yet perfectly tasty Fall cocktail. Of course, you can always skip the liquor and whip this up for your next morning coffee, though it may may the ice skulls a little more questionable. But hey, it takes a village, you know?!…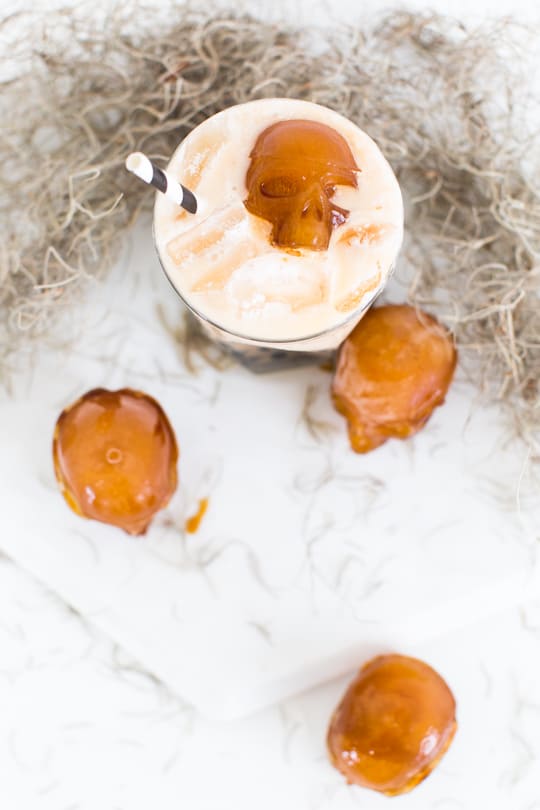 Ingredients:
5oz chai tea
3/4oz honey mix (1 part honey, 1 part water)
3/4oz heavy whipping cream
1-1/2 oz spiced rum
1/2 oz allspice dram
In advance: Cook and prepare large black boba pearls according to package directions. Chill, strain, drizzle with honey until lightly coated, cover and refrigerate.
Prepare unsweetened chai tea according to package directions, then allow to cool to room temperature, then (optionally) prepare cold brew coffee or chilled espresso to freeze overnight for the skull ice cubes.
Shake well, then strain into prepared glass filled with 2oz of prepared boba and ice.
Top with 2 dashes of Angostura bitters for layered effect, and then garnish with nutmeg and prepared frozen iced coffee skulls.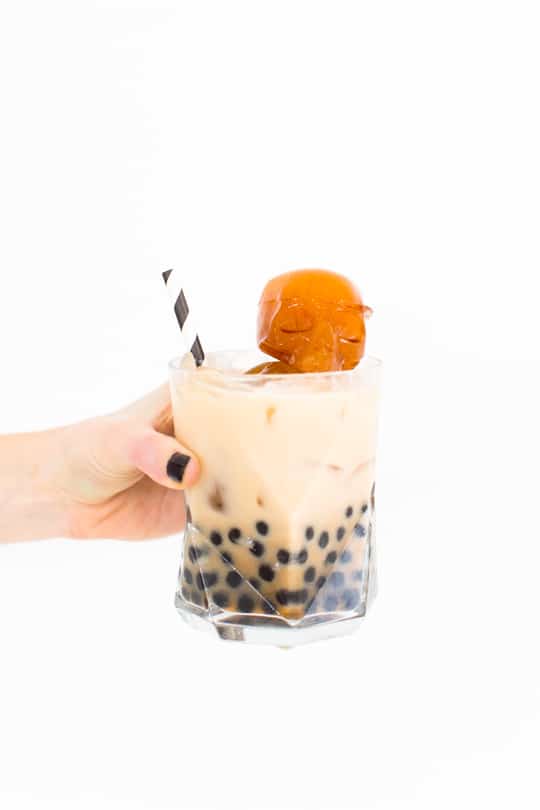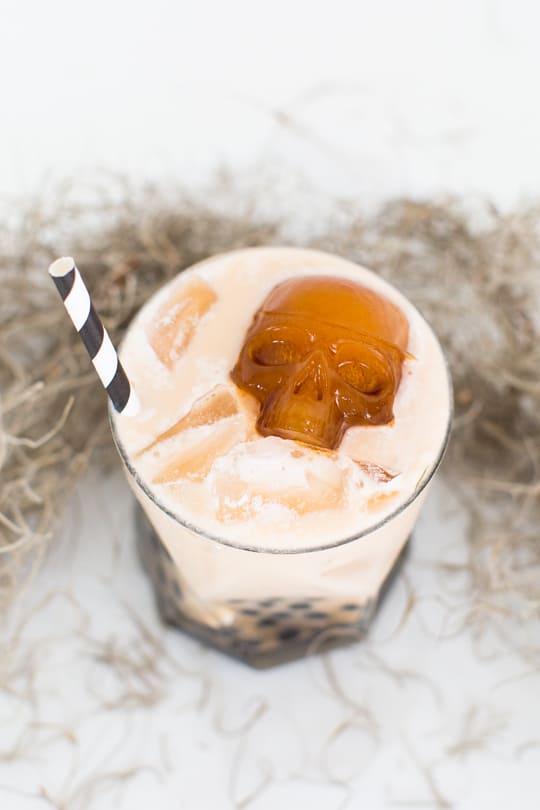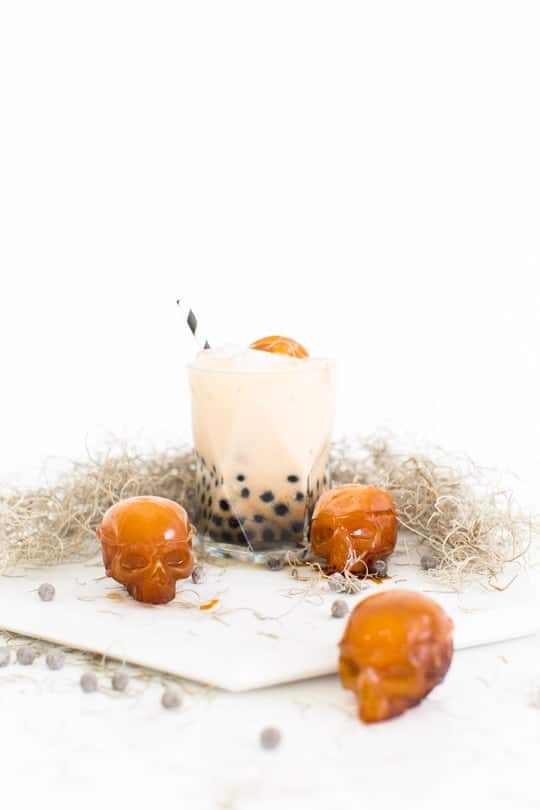 So what do you think?! I'm seriously telling you, this drink is the bomb dot com, and you know it's gotta be good if I'm willing to say that phrase publicly on the internet!
And a big thanks to Robin for being our go-to cocktail connoisseur!