Spooky Stencil Cocktails — Halloween is almost here so everyone gear up to make your party drinks really stand out with these Spooky Stencil Cocktails!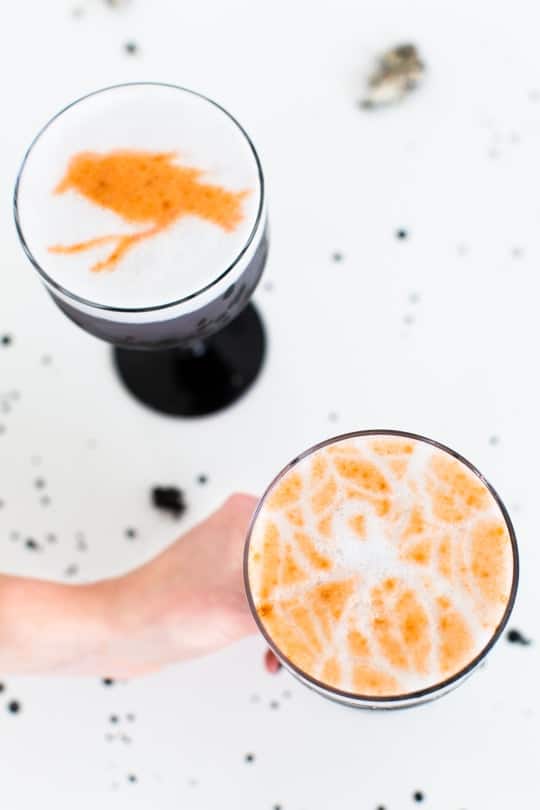 In case you're looking for one last trick to impress your Halloween guests with, this is it!
Our genius of a friend Robin from Double Trouble is not only sharing a deliciously grey drink recipe, but she's also sharing her secret for creating these spooky stencil cocktails!
I don't know about you, but I'd be seriously impressed to sip one of these bad boys at a Halloween party.
I should also note that it may blow your mind with how simple it is to make stencil cocktail toppers.
That or I am just easily impressed when it comes to not-so-well-known-to-me kitchen utensils. Any guesses on what magic tool we used?!
Ingredients Needed To Make Spooky Stencil Cocktails
1-1/2 oz Trinidad white rum
3/4 oz creme de violette
1/2 oz fresh lemon juice
1/4 oz simple syrup
1 fresh egg white
How To Make Spooky Stencil Cocktails
Combine all ingredients into a cocktail shaker, and shake hard with plenty of ice until very cold.
Strain into large coupe until cocktail level reaches just under the rim of the glass.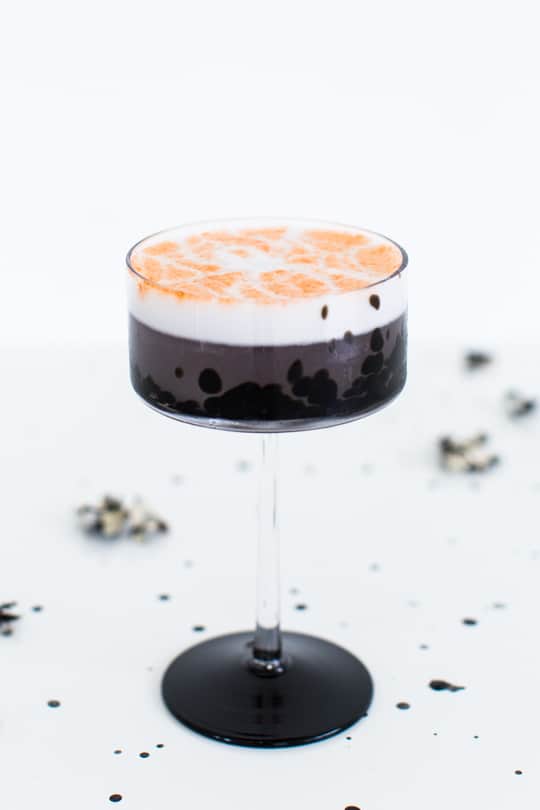 Materials And Ingredients Needed To Make The Stencil Garnish
Halloween stencils (for stencil garnish)
Misto sprayer (for stencil garnish)
Angostura bitters (for stencil garnish)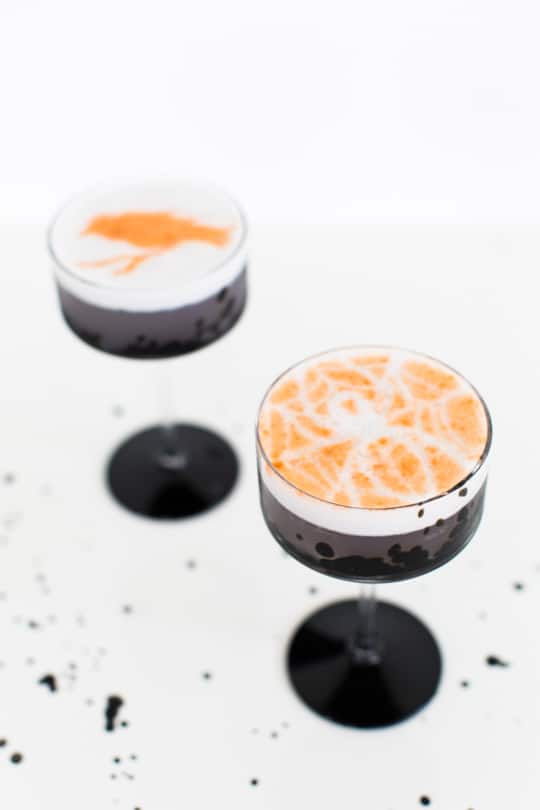 How To Make The Stencil Garnish
Lay the stencil on top of cocktail.
Fill the Misto with a bit of Angostura bitters, and pump several times then gently spray from a few inches away.
Remove stencil cut-out and serve immediately.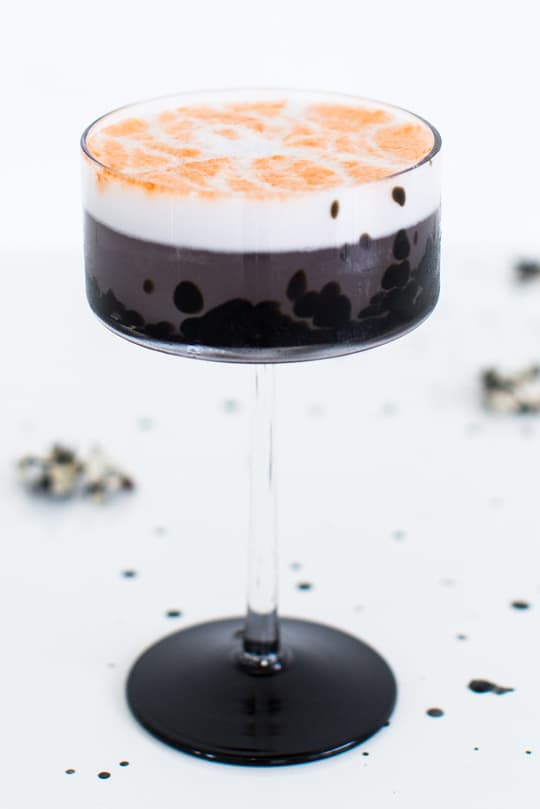 That's right, my friends! Turns out olive oil sprayers can also double as a Halloween must-have you never knew you needed, ha!
Not bad for how impressive these look, am I right?! Now I'm just trying to see what else I can use a Misto to put an edible stencil on…
And a big thanks to Robin for being our go-to cocktail connoisseur!