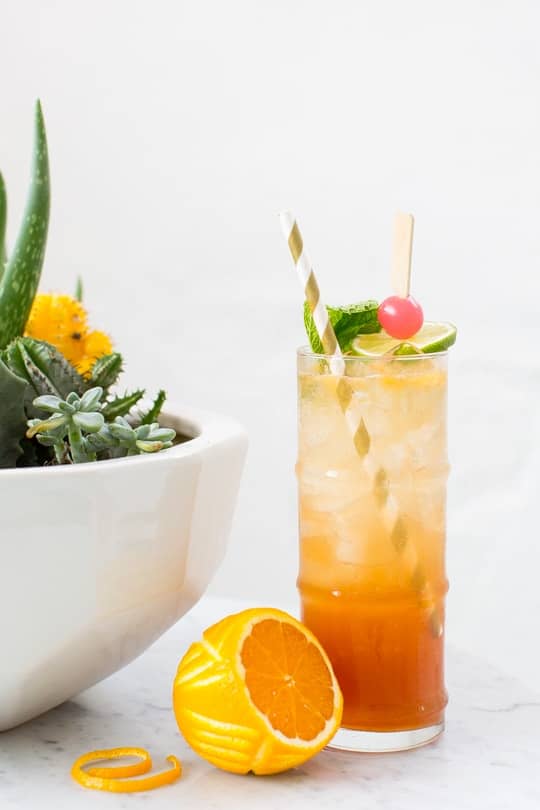 photos by Jared Smith
In honor of saying our unofficial goodbye's to Summer after Labor Day weekend, I wanted to sneak in one last ode to the warm, sunny days with this Esmeralda Fizz cocktail recipe that Robin from Double Trouble made us for our retro brunch shoot with Beau Tied a few months ago. You know it's gotta be good if it's still on my mind!
Also to be mentioned, is this carved orange slice not the coolest thing you've ever seen?! I now want to carve all of the fruits! Robin is seriously a cocktail magician, I'm telling you!…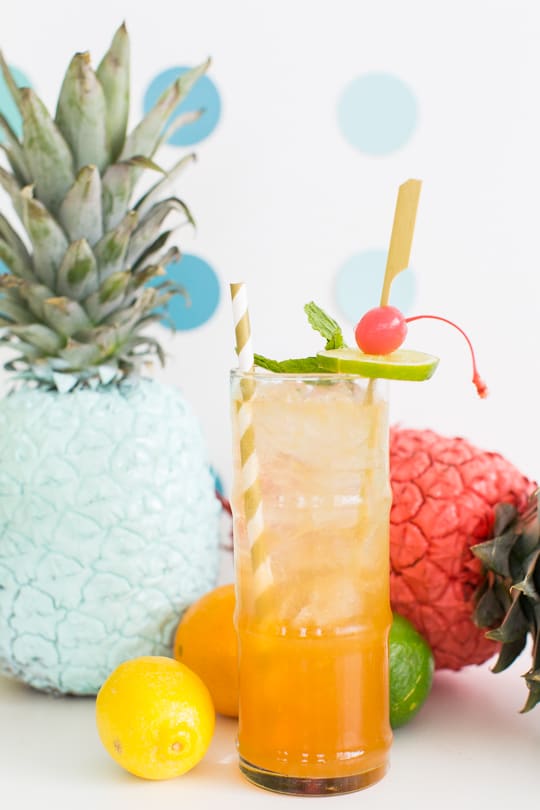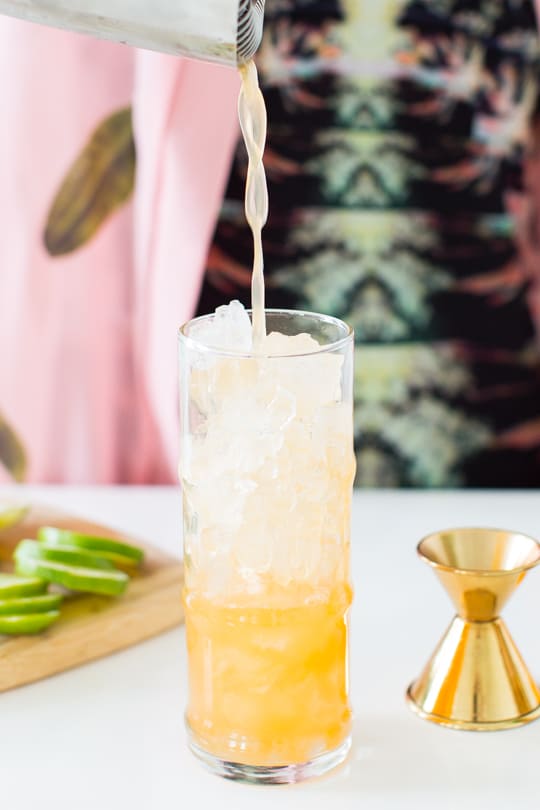 Ingredients (yields one cocktail):
1 oz gold Puerto Rican rum
3/4 oz freshly squeezed orange juice
1/2 oz peach brandy
1/2 oz freshly squeezed lime juice
1/2 oz honey mix*
1/4 teaspoon absinthe
2 dashes of Angostura bitters
Champagne to top it off
Mix all ingredients, with the exception of the champagne, in a shaker with ice until chilled, then strain into a chimney/pipe glass. Fill glass with ice and top with champagne.
Garnish with fresh mint sprigs and orange slices.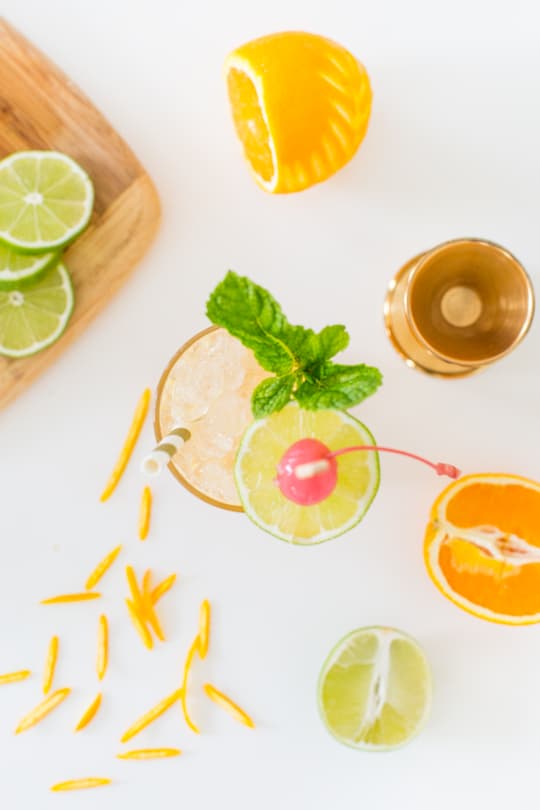 And here are the works of a A++ garnishes that include, but are not limited to, orange peels that are works of art. Technically it's optional when making these cocktails, but I think we all need them!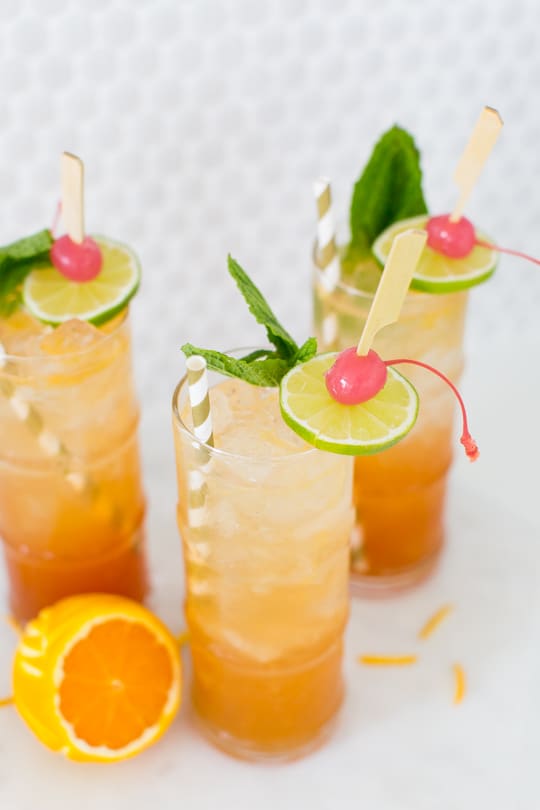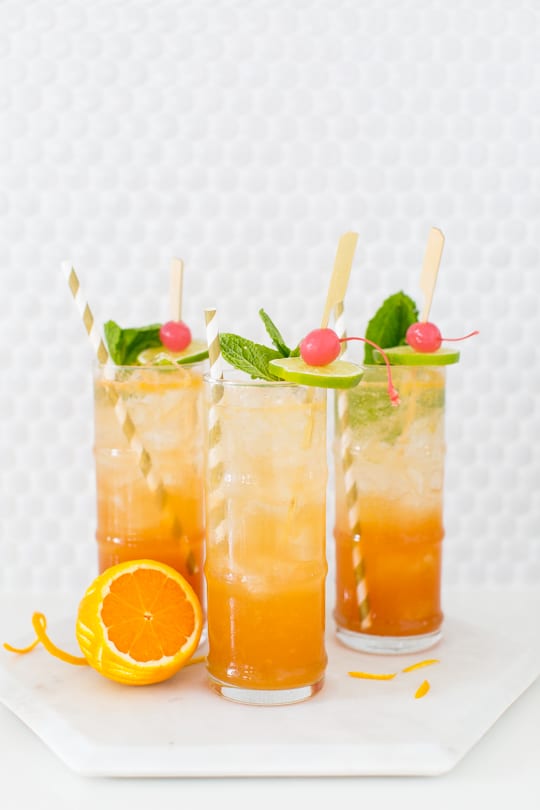 Now may we all take a moment of silence before shifting into all things falls and the chaos that is the next string of holidays coming up. Seriously, where has 2015 gone?!